~Sunshower~ Blue Topaz Wire Wrap Necklace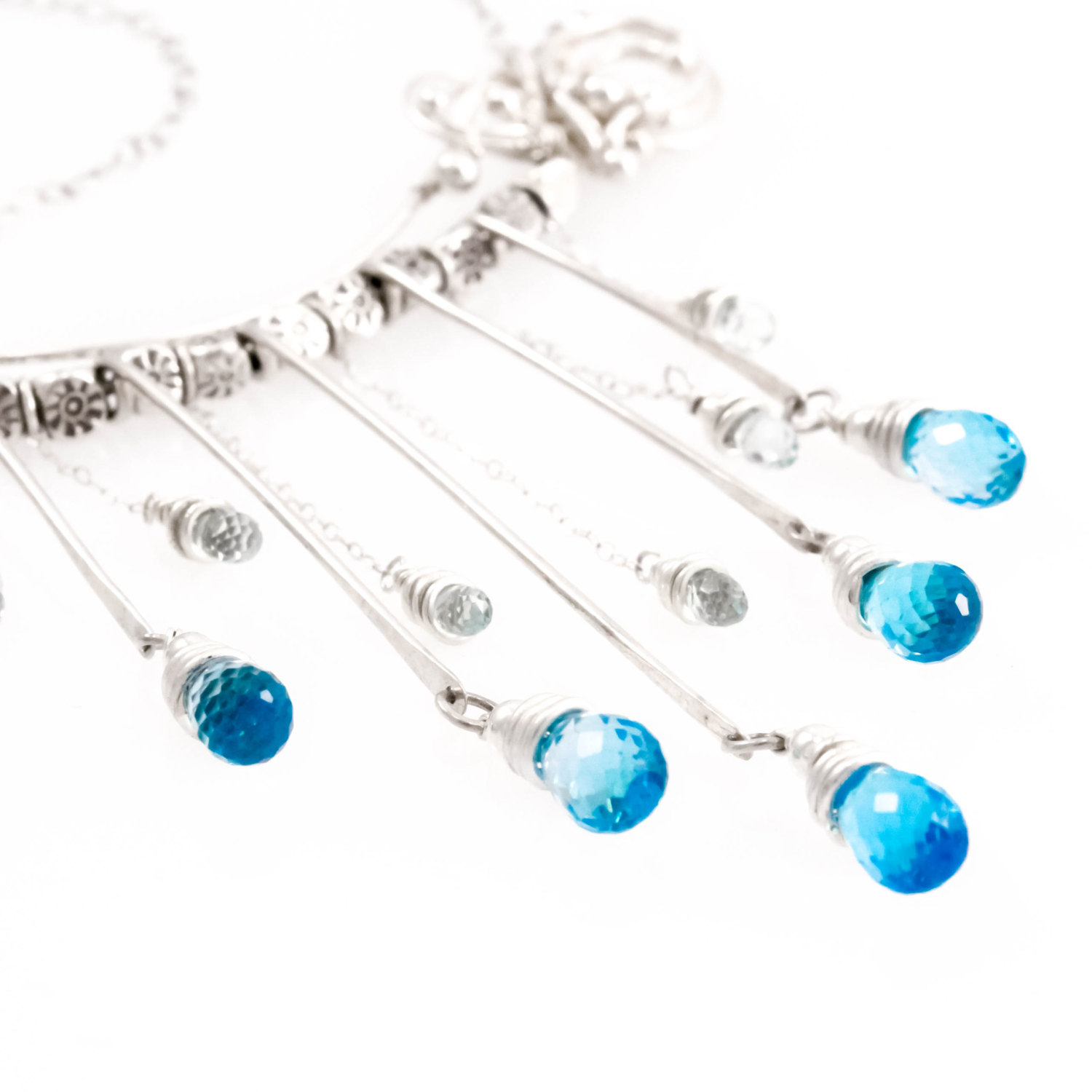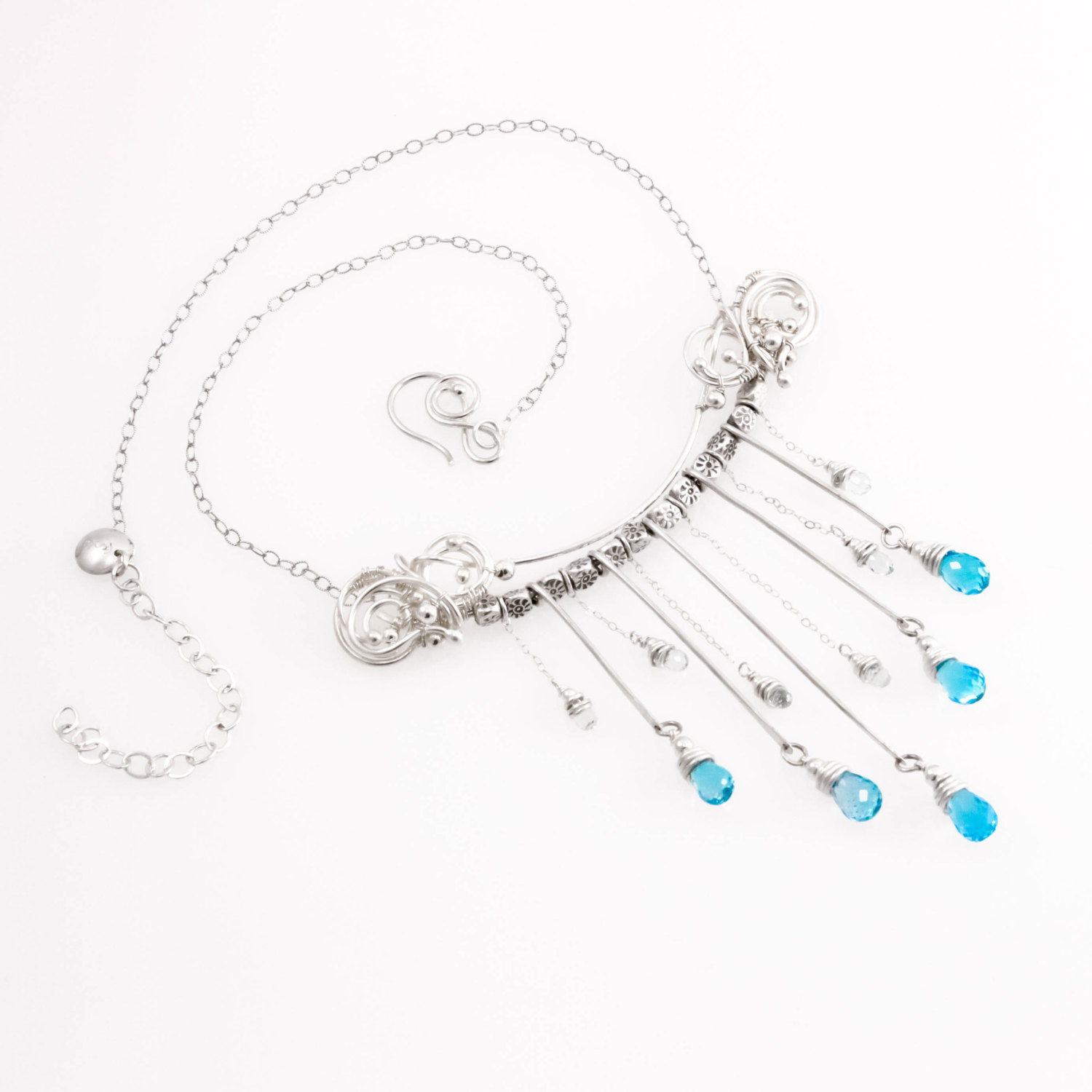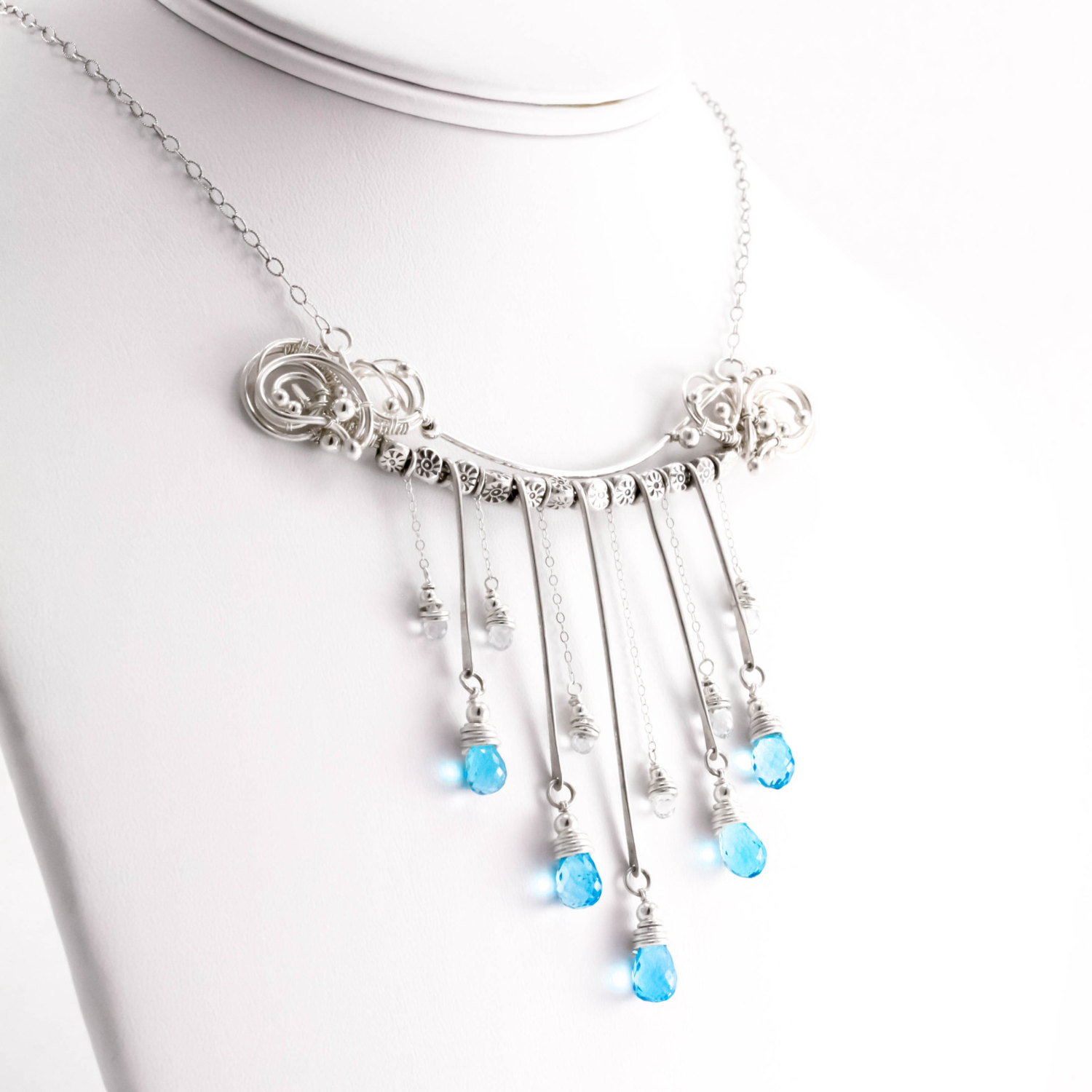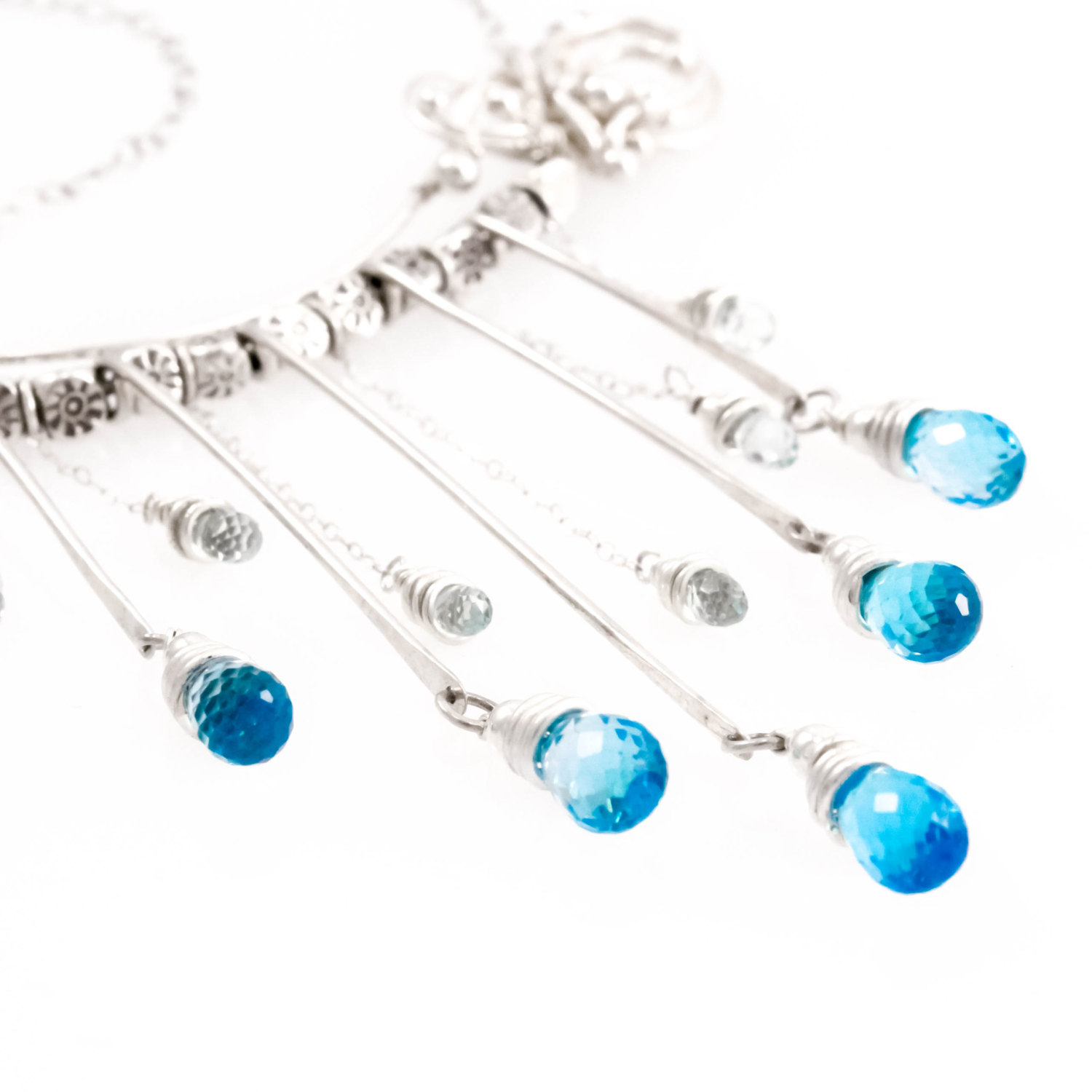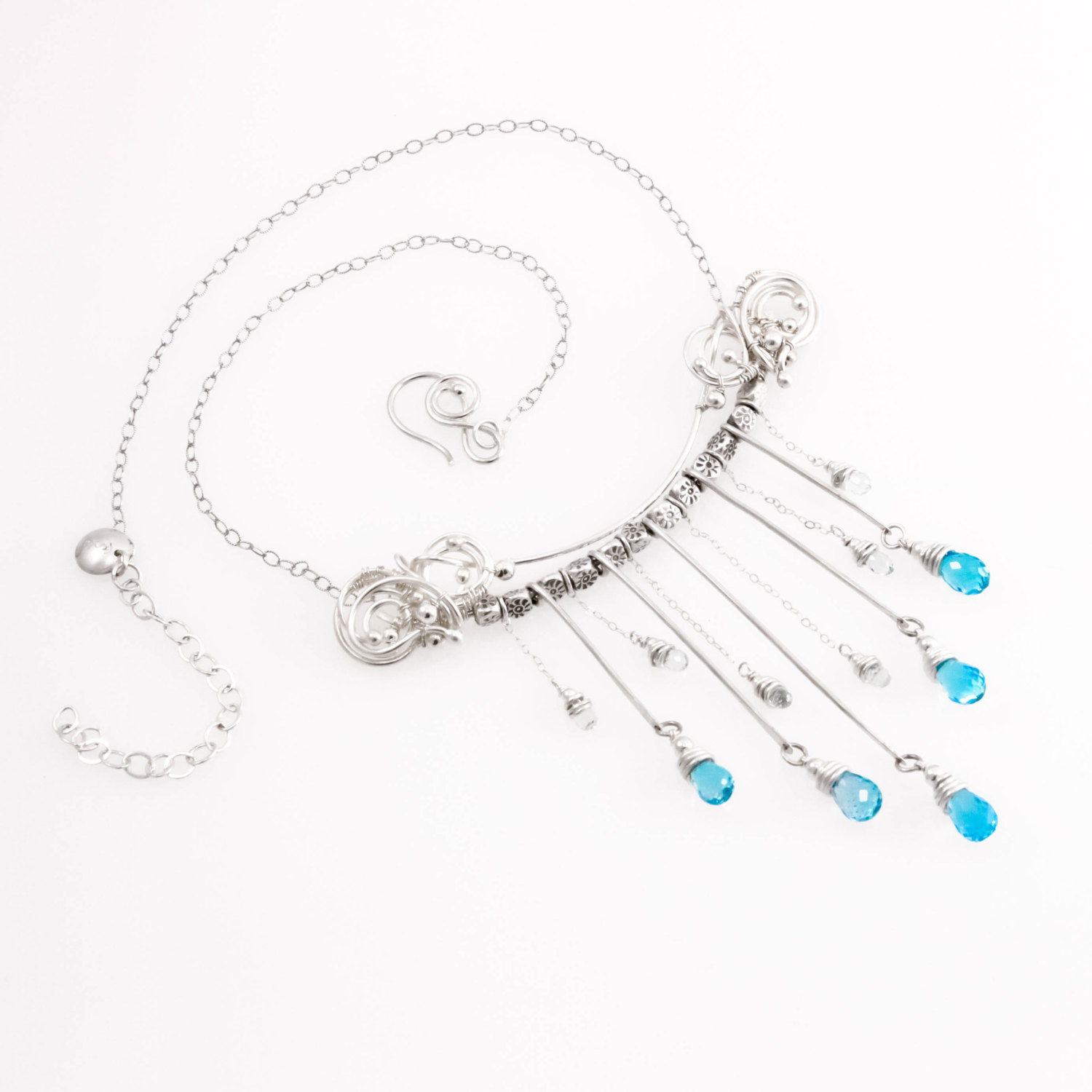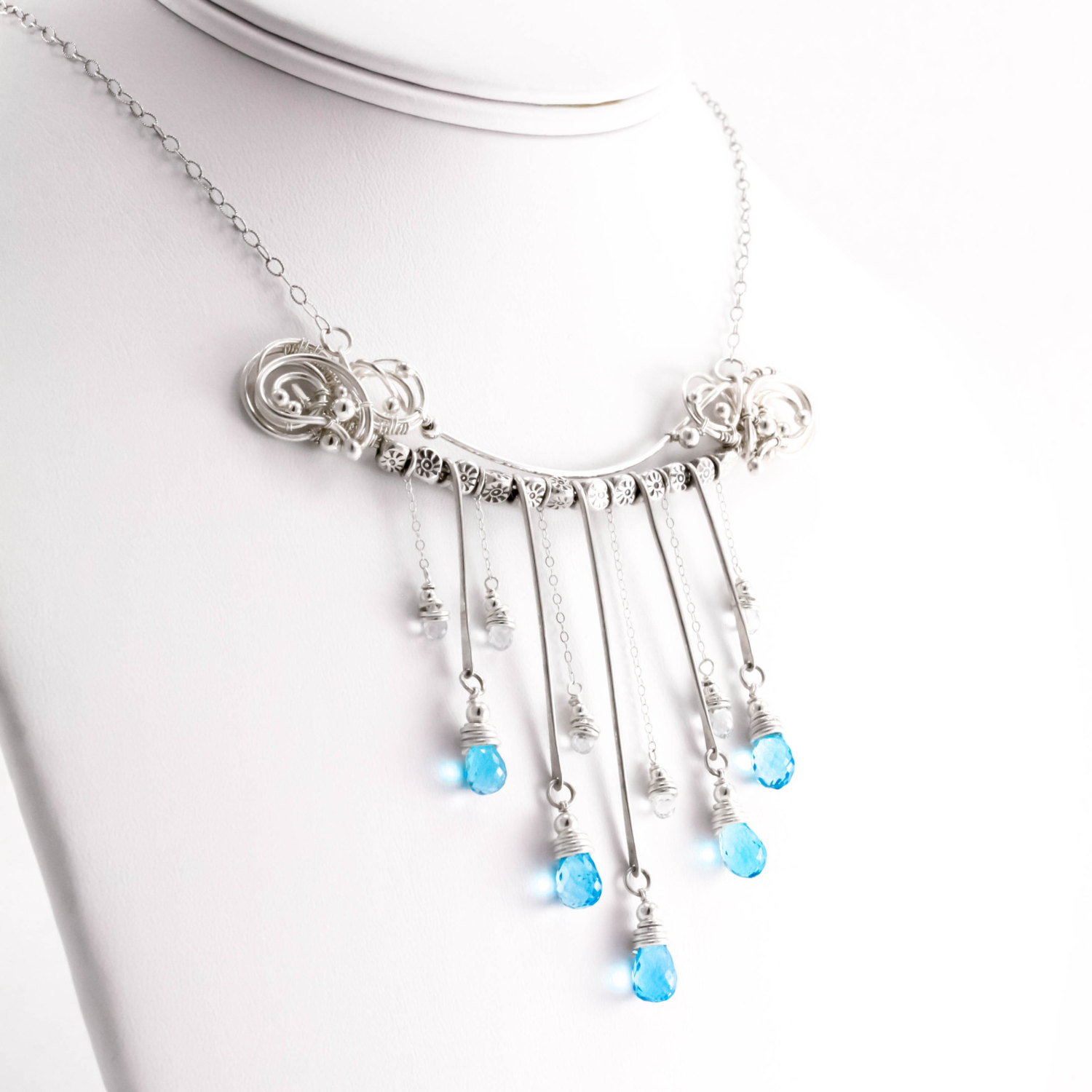 sold out
~Sunshower~ Blue Topaz Wire Wrap Necklace
lovely icy blue gems that sparkle with light

Components: Five superior quality faceted Swiss Blue Topaz gemstone briolettes, six pale blue Topaz faceted gemstone briolettes, fine and sterling silver, sterling chain, 12 stamped fine silver beads (sun), hand fabricated S-hook closure and logo tag.

Measurements: Sterling chain is adjustable from 16 to 18 inches in length. Focal feature is 3.5 inches across by 3 inches long.

Techniques: Forming, forging, soldering, weaving, polishing.

Matches these Sparkling Blue Topaz Earrings:

https://www.etsy.com/listing/255632403/wire-wrap-earrings-swiss-blue-topaz-fine?ref=shop_home_feat_1

~ Healing Properties of Topaz ~

Topaz will increase your ability to be compassionate and kind and will protect your heart from false love. The calming energy of Blue Topaz will bring emotions into balance and allow you to relax.
Topaz is thought to bring about creativity that will help you form a plan for attracting abundance, and is known as a stone of true love and success.

Specifically, Blue Topaz will inspire creativity and speed up the metabolism.