~Lilacs~ Lavender Jade Wire Wrap Necklace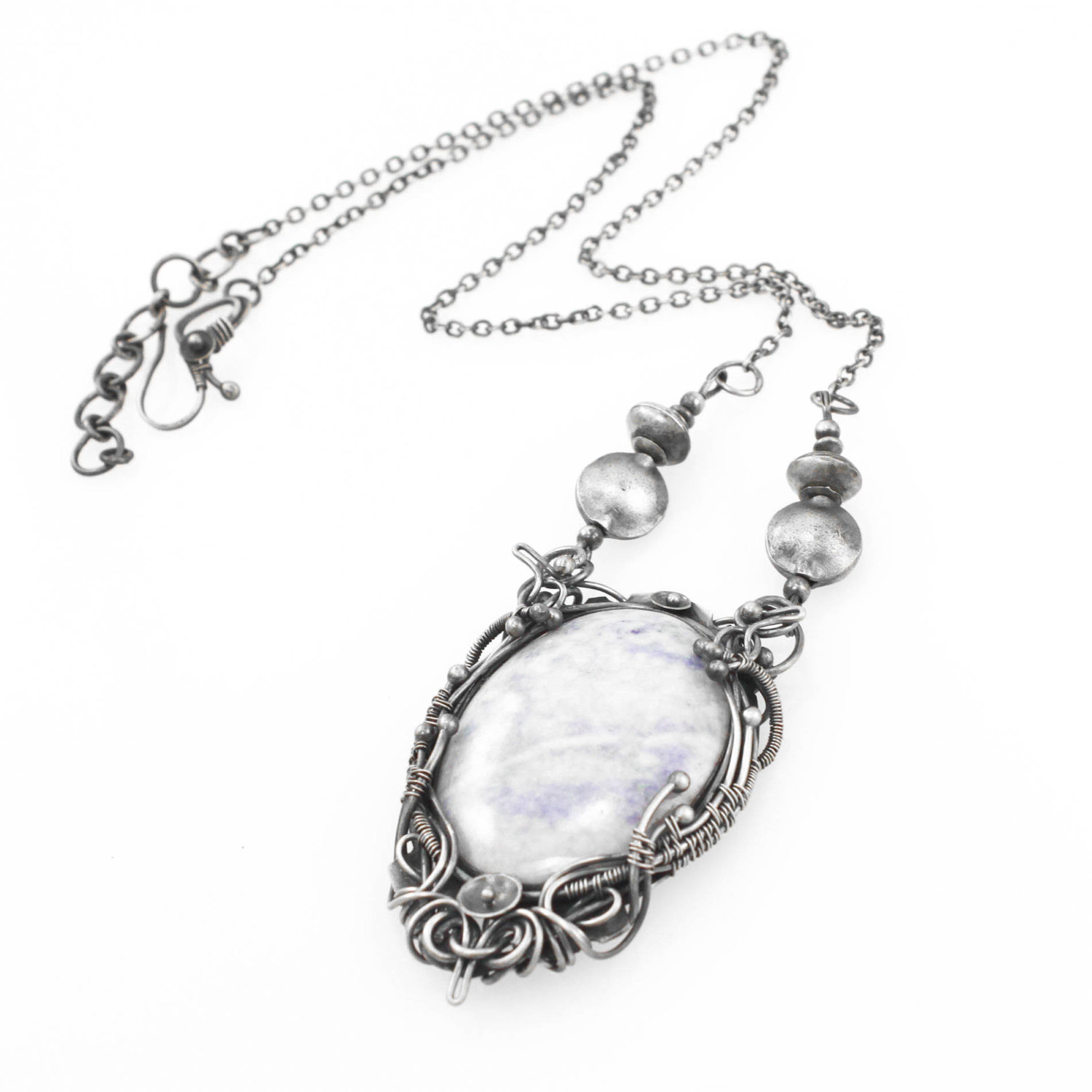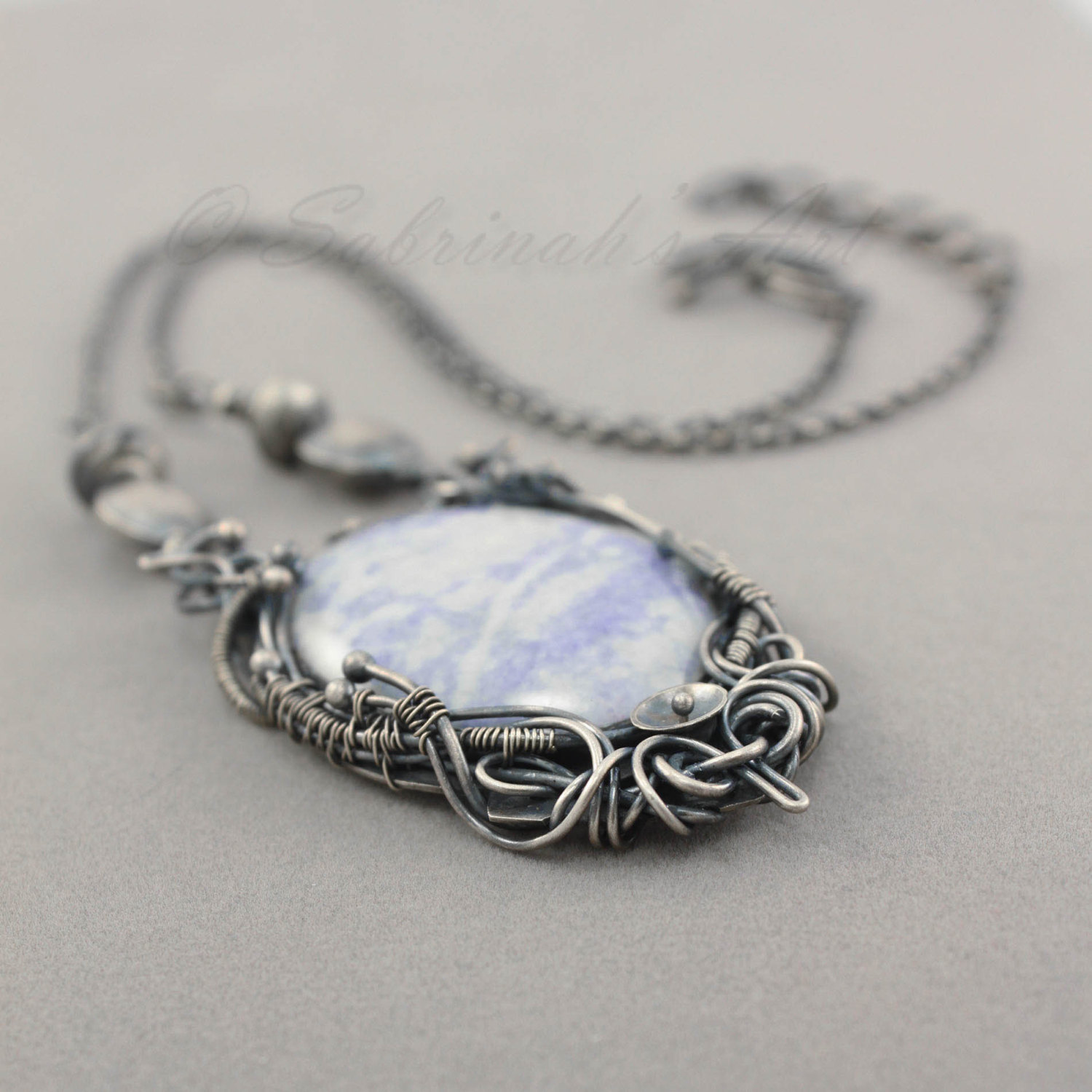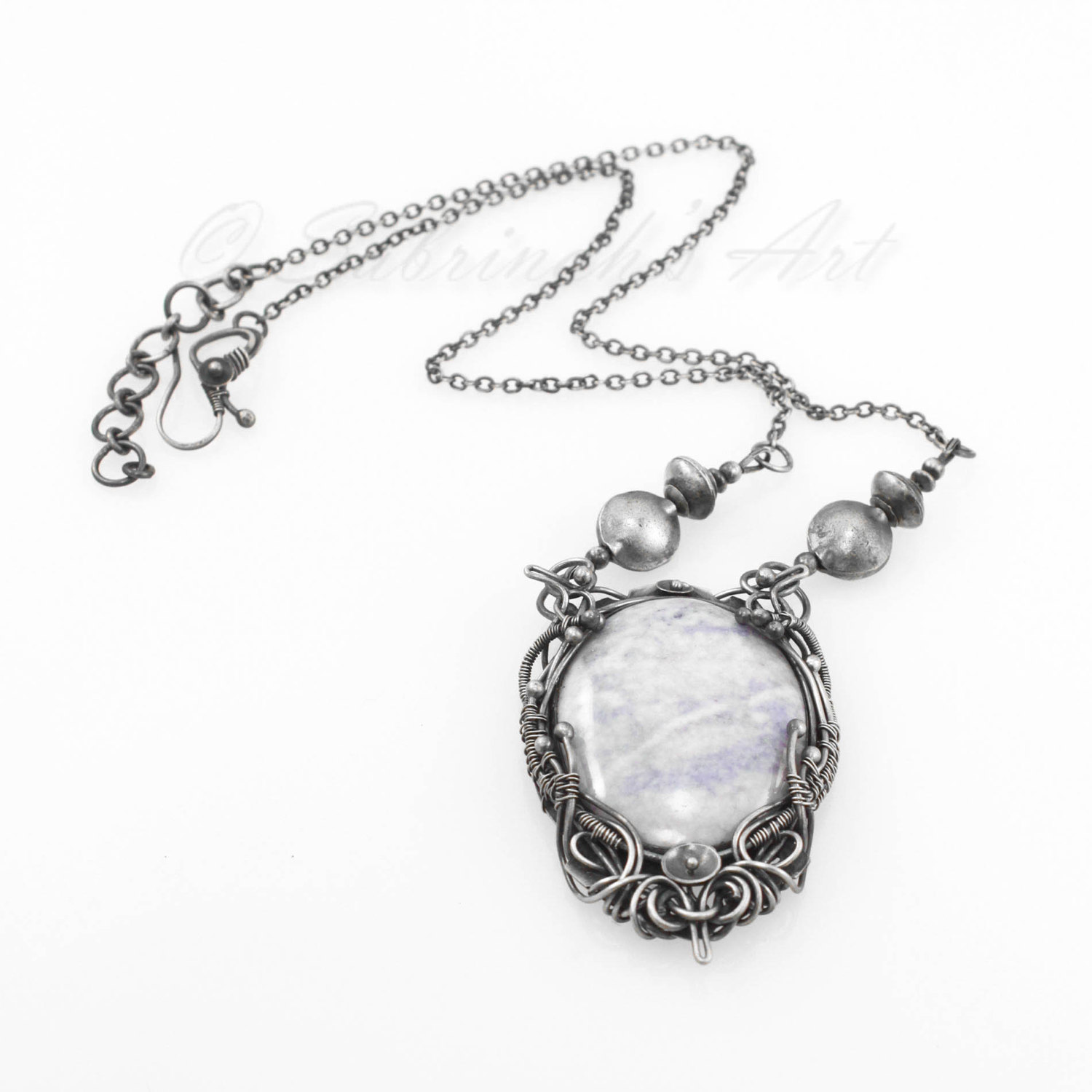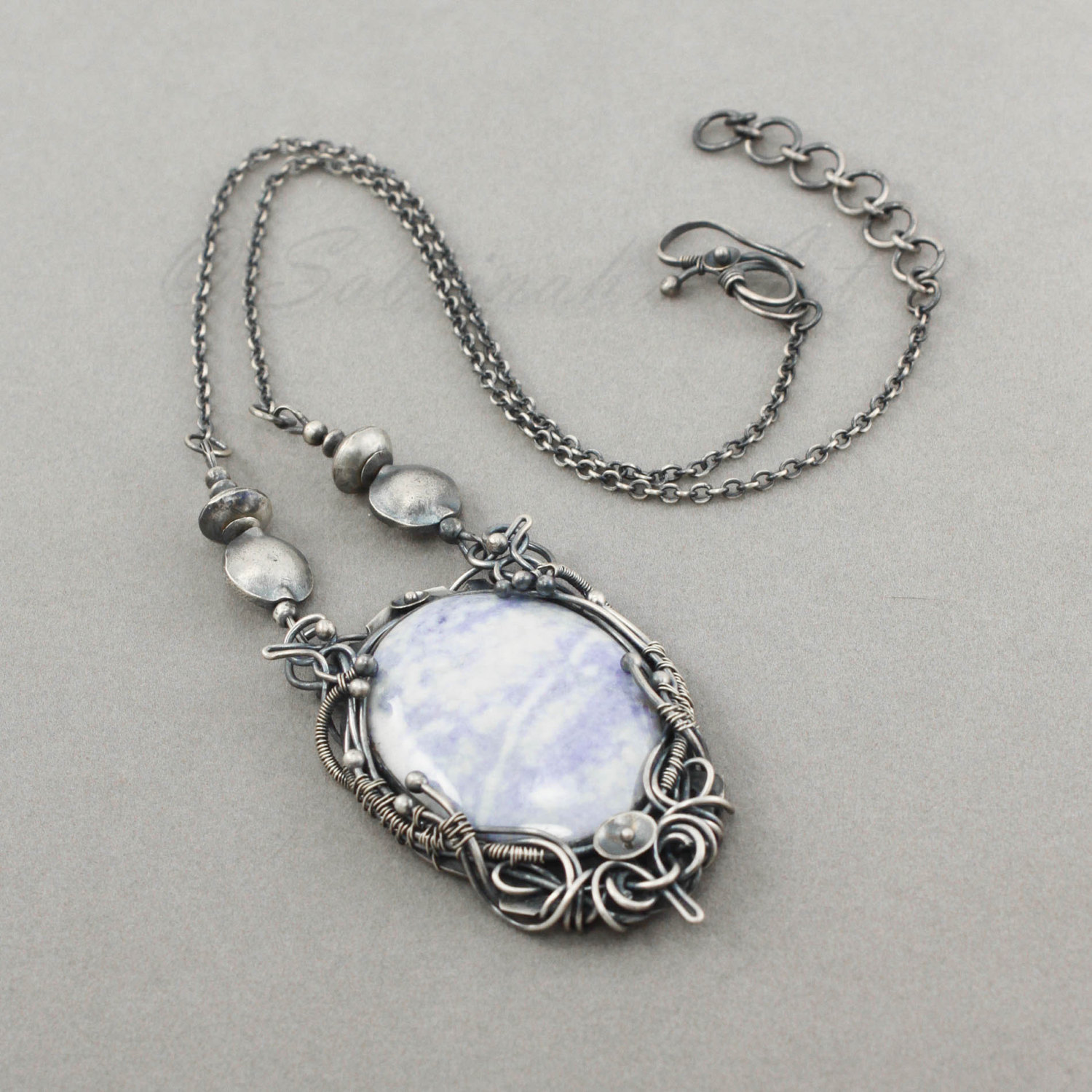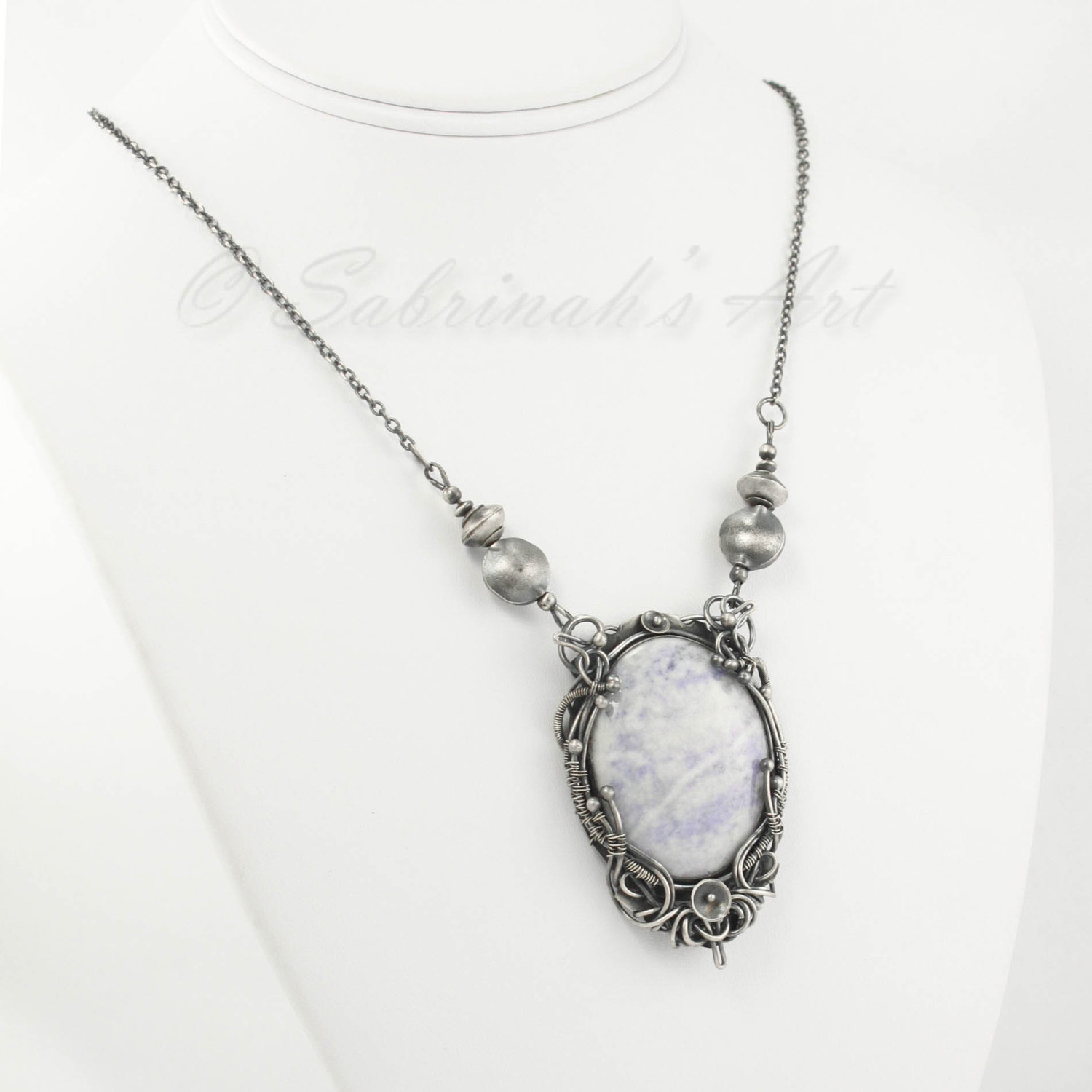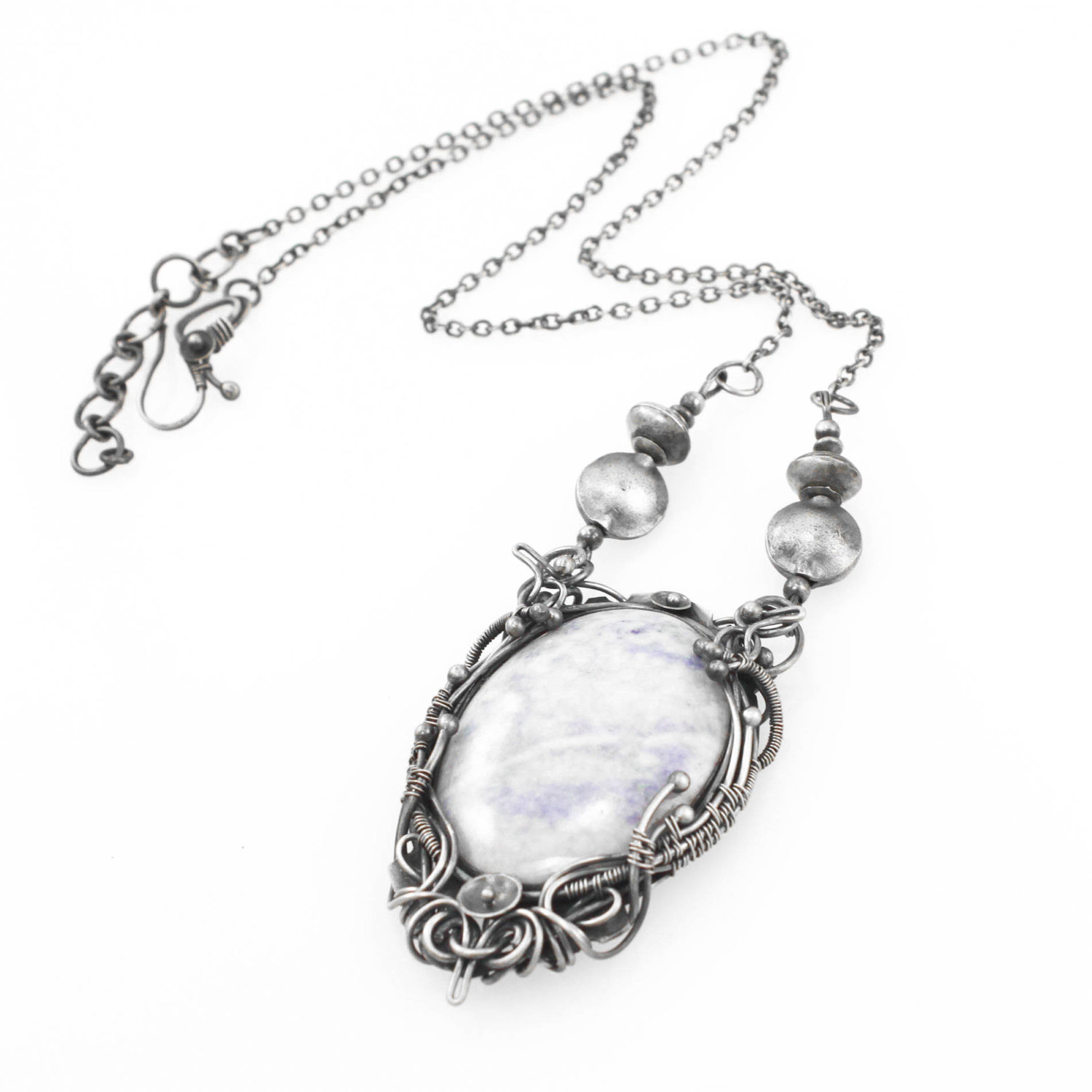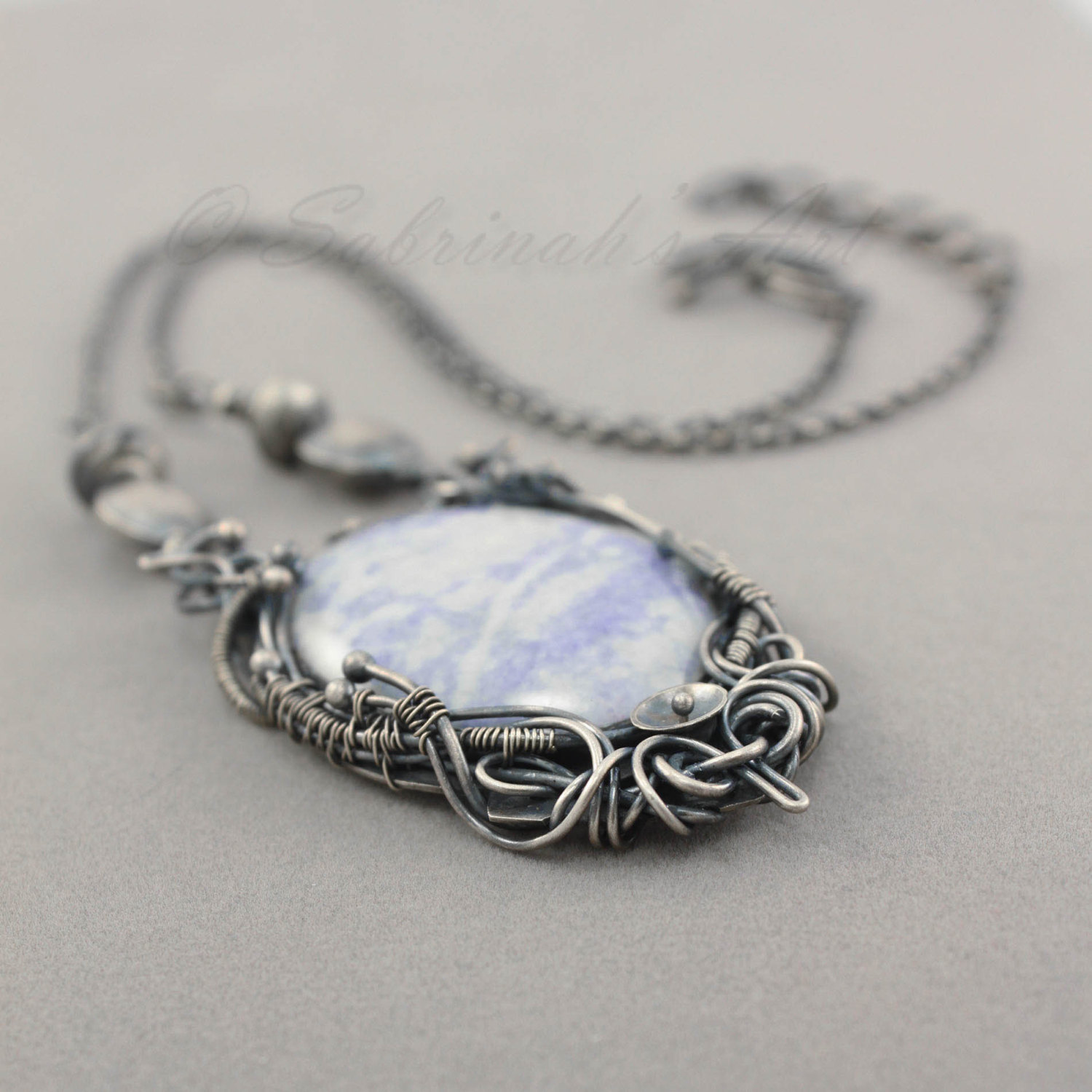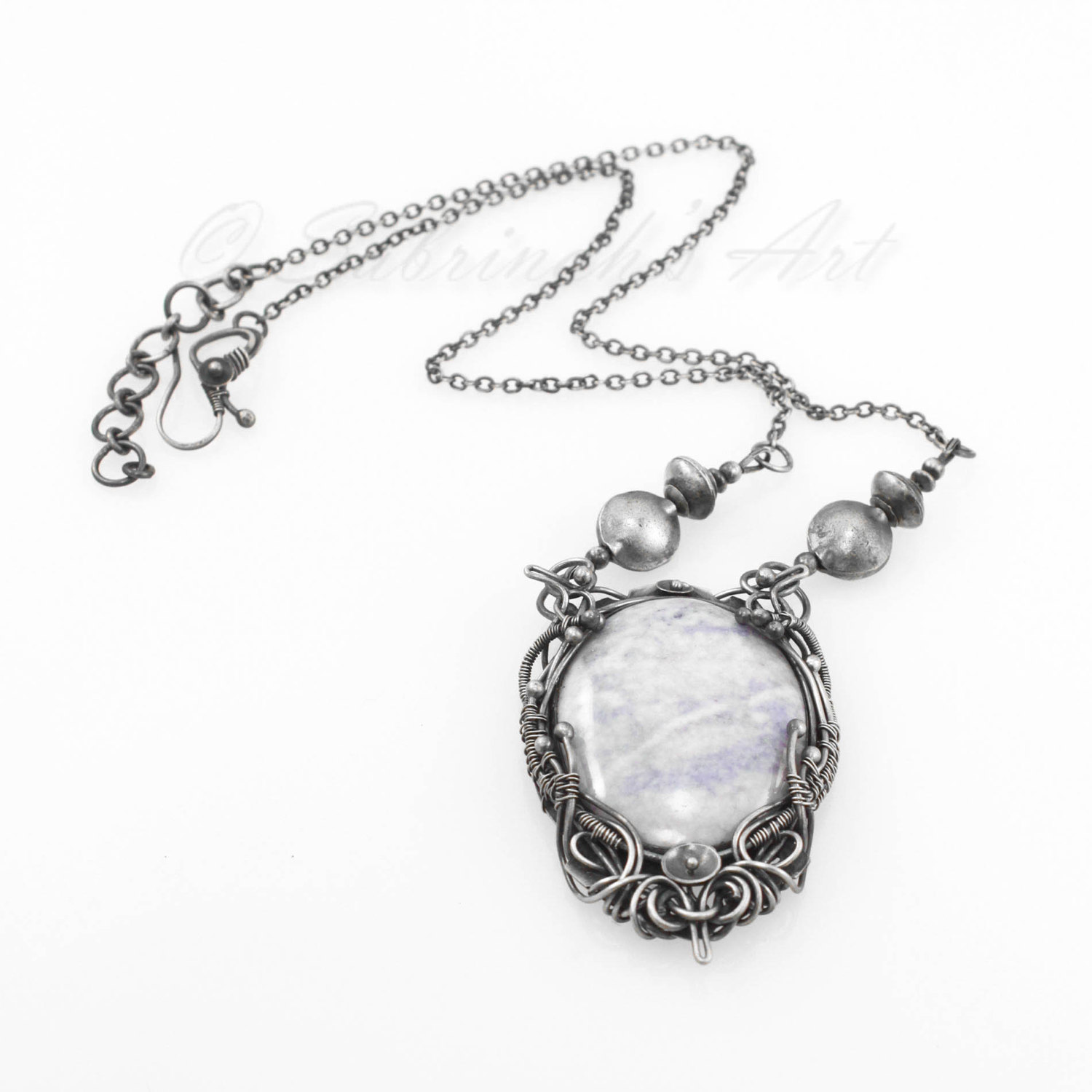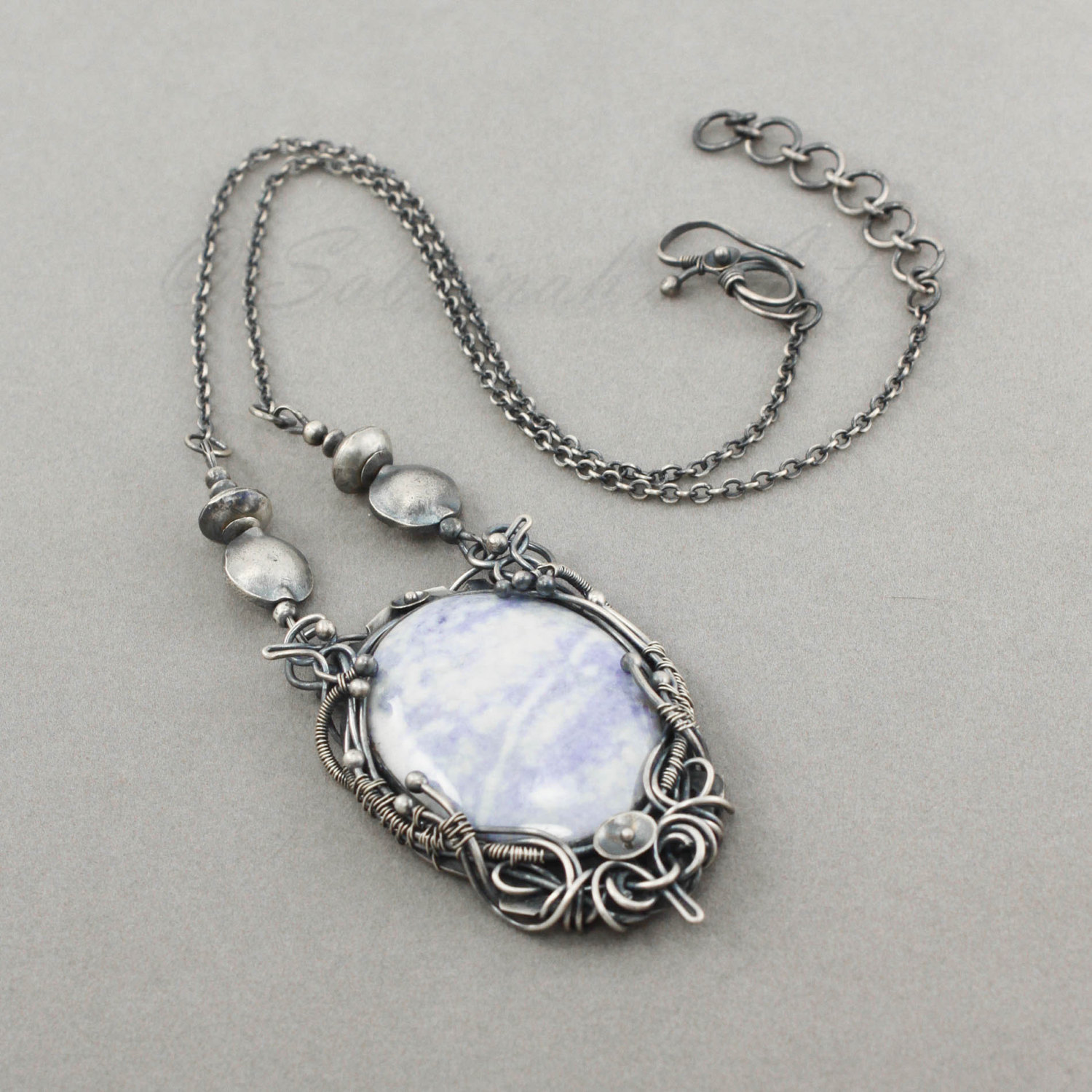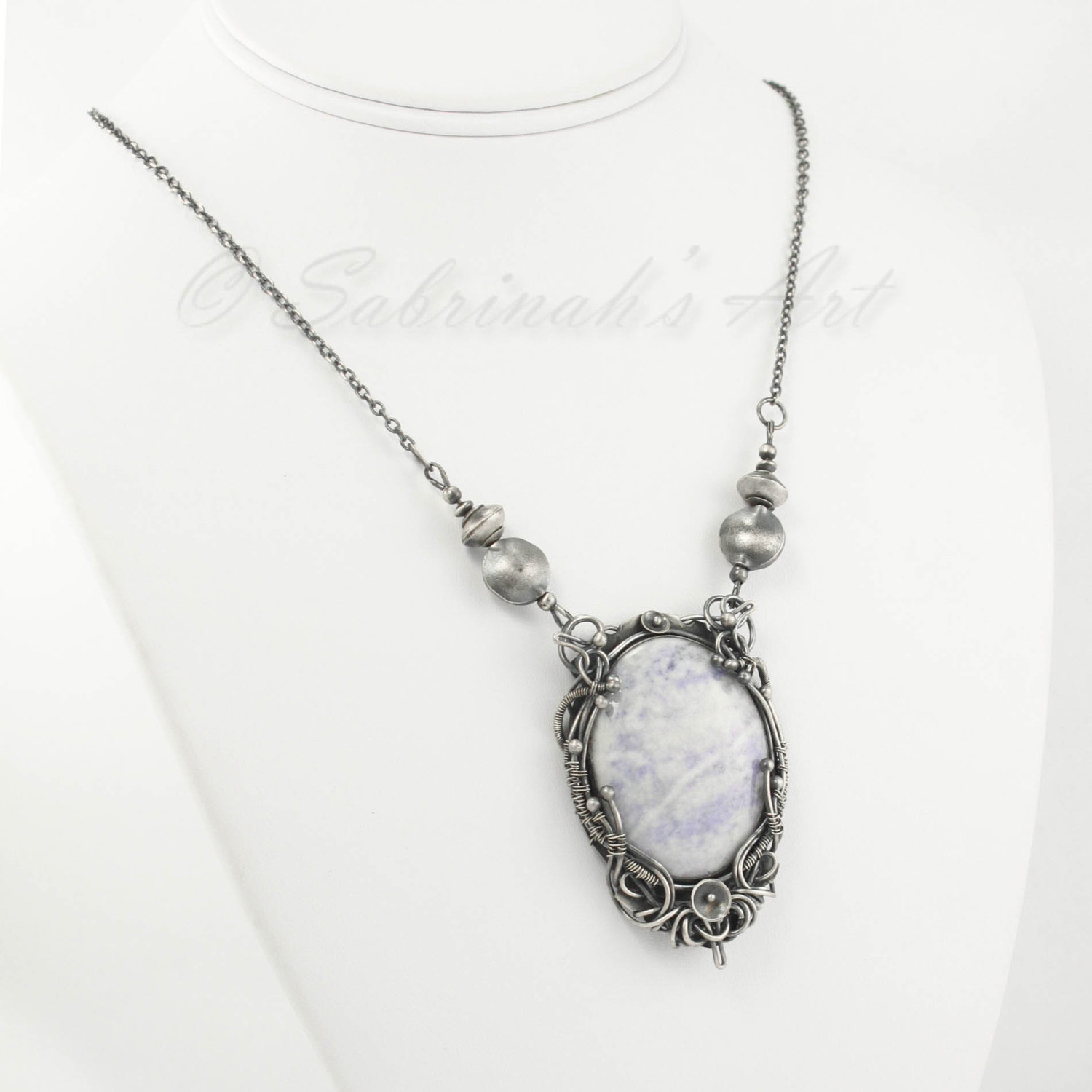 ~Lilacs~ Lavender Jade Wire Wrap Necklace
The sight and smell of Lilacs have a beauty and nostalgia that reminds remind me of my Grandmother. Curved vine-like wire weaving and flower-like embellishments make this a perfect statement piece for Spring.

Components: One AAA quality oval Lavender Gemstone cabochon, Fine and Sterling Silver Wire. This piece includes a hand-fabricated closure, extension chain, sterling beads and other sterling silver embellishments.

Techniques: Forming, Forging, Sawing, Weaving, Oxidizing, and Polishing.

Measurements: Focal Feature measures 2 inches by 1 inch. The chain is adjustable from 18 to 20 inches. Additional sizing adjustments can be made upon request.

~Healing Properties of Jade~
Jade has a strong history in Asian culture and philosophy, and is known as a stone of great luck. It is called the "dream stone" because it allows people to have vivid dreams that help in discovery of unique aspects of their conscious lives.

Jade balances mind and body, and will therefore assist in manifesting ideas, dreams, and goals into reality. Jade is a stone known to promote longevity, courage, generosity, and compassion.
Especially helpful with organs that detoxify the body, Jade strengthens the heart, central nervous system, and kidneys, and will boost immunity.

Lavender Jade, specifically, is great at promoting new ideas and boosting creativity. It also will help you to better understand the meaning of your dreams.