~Violet Flame~ Amethyst Wire Wrap Necklace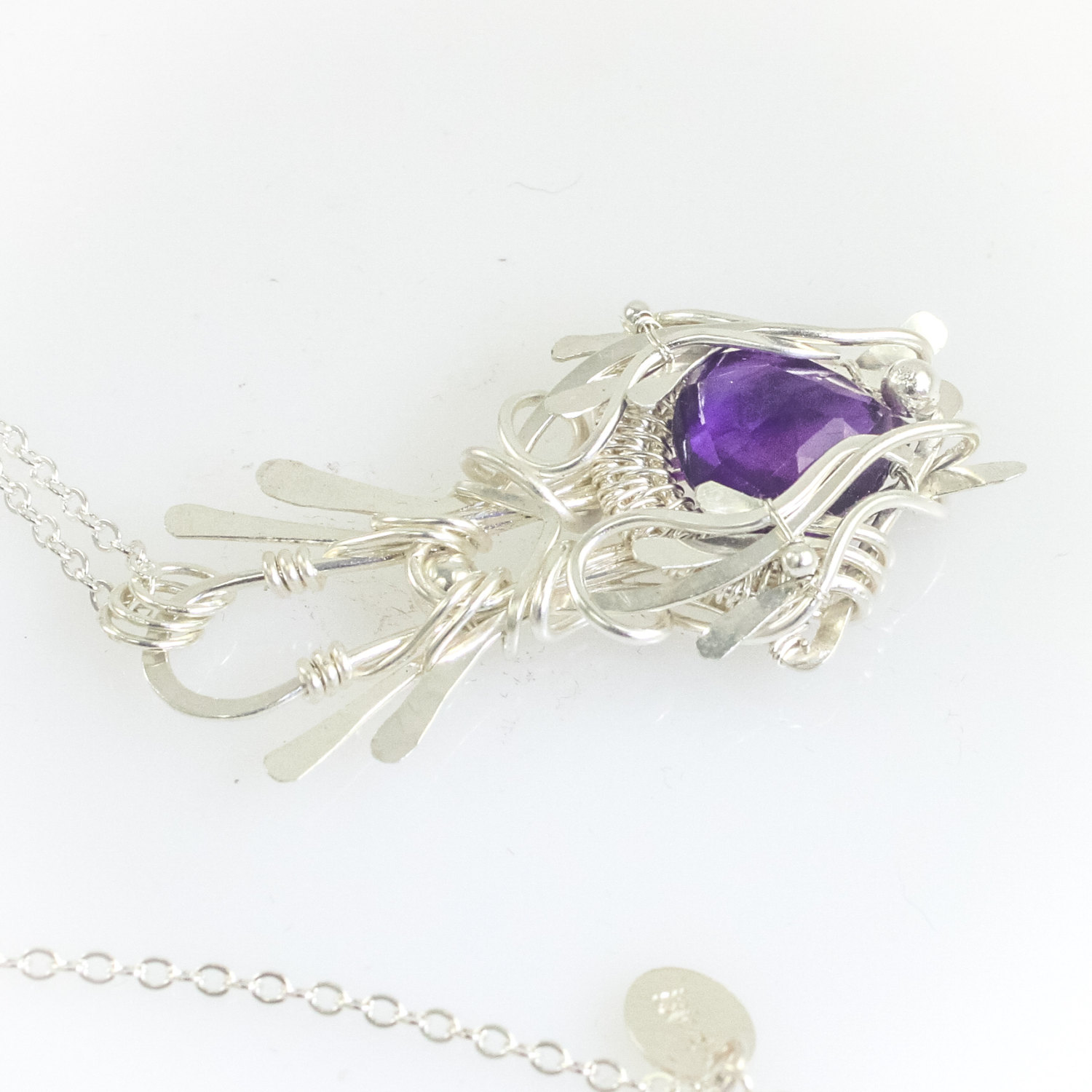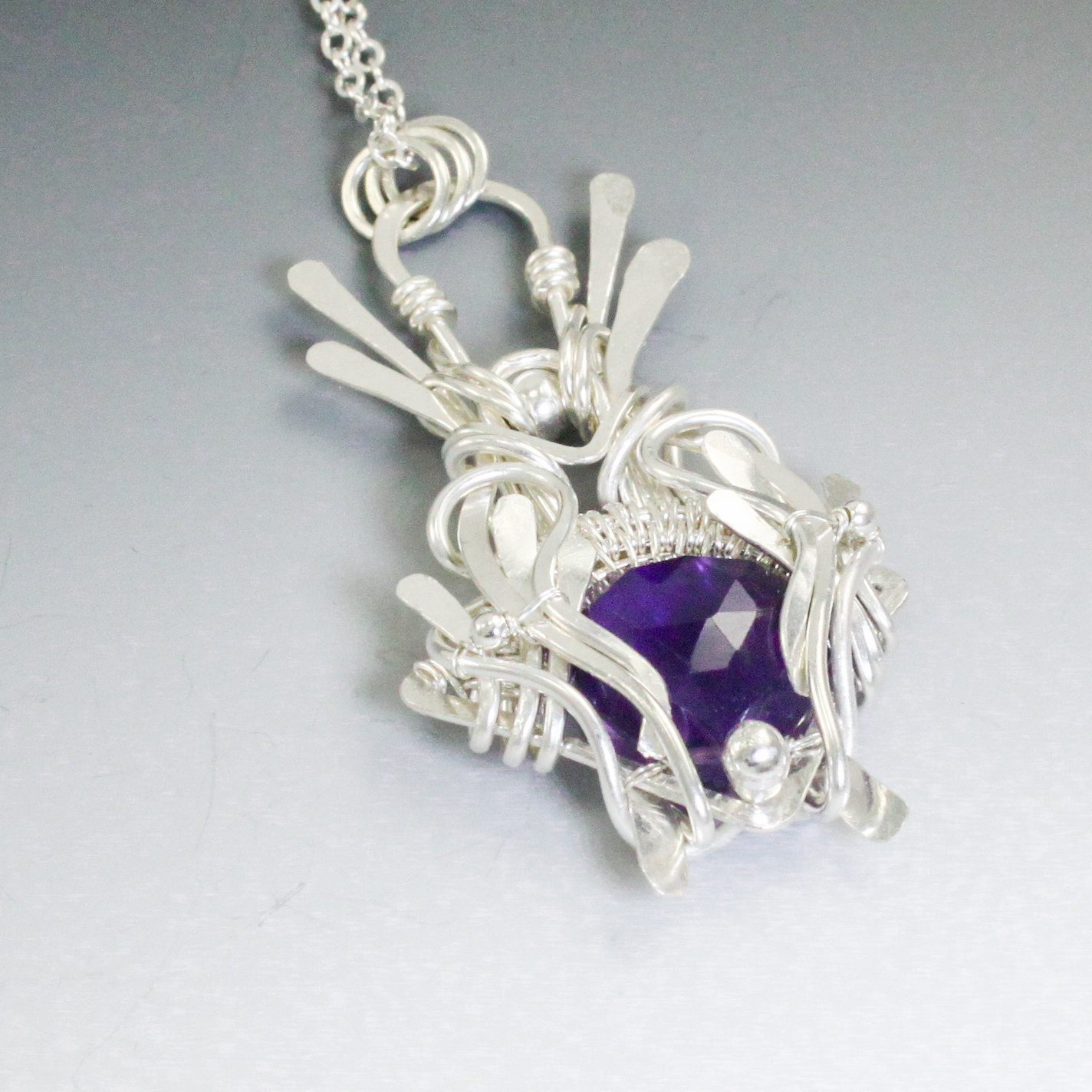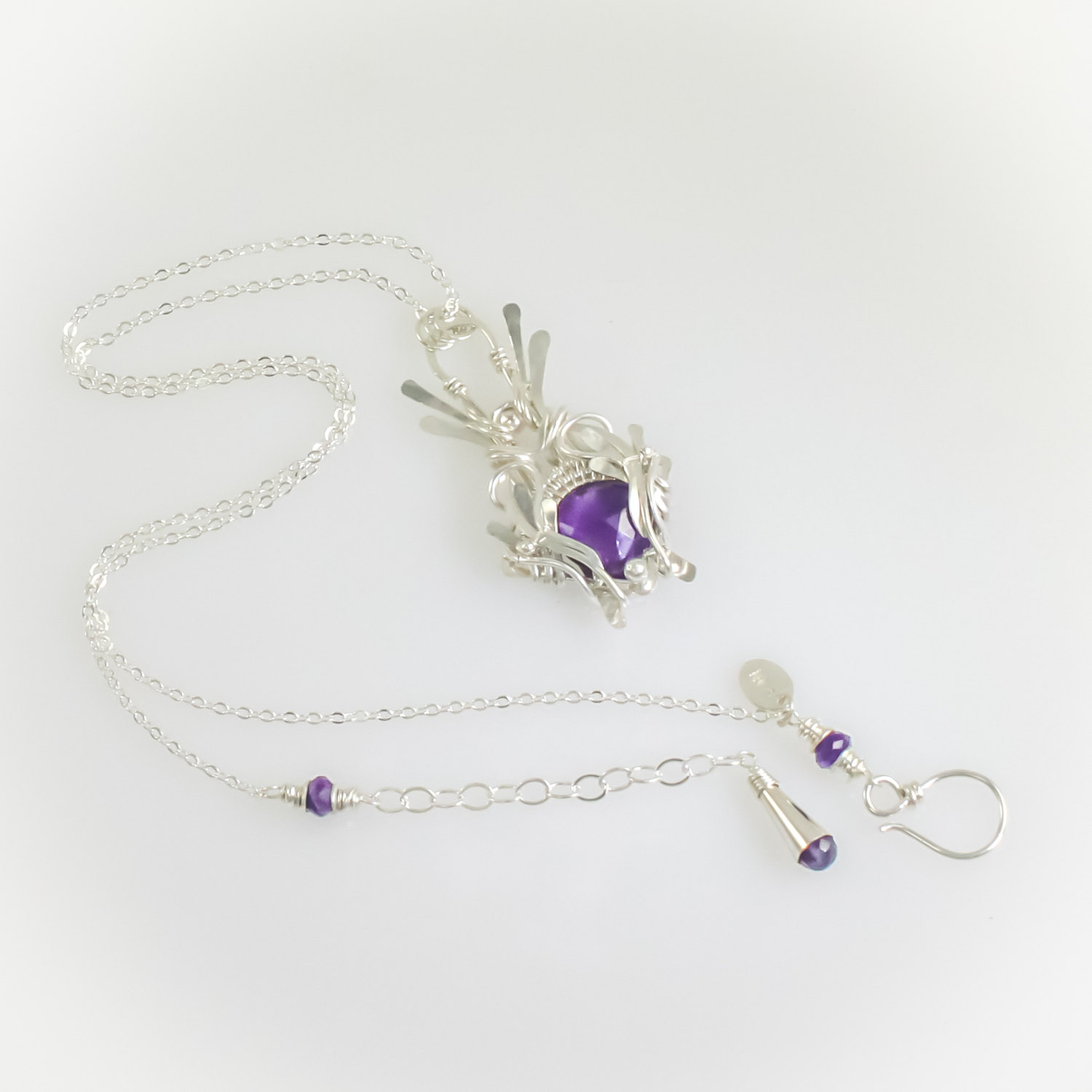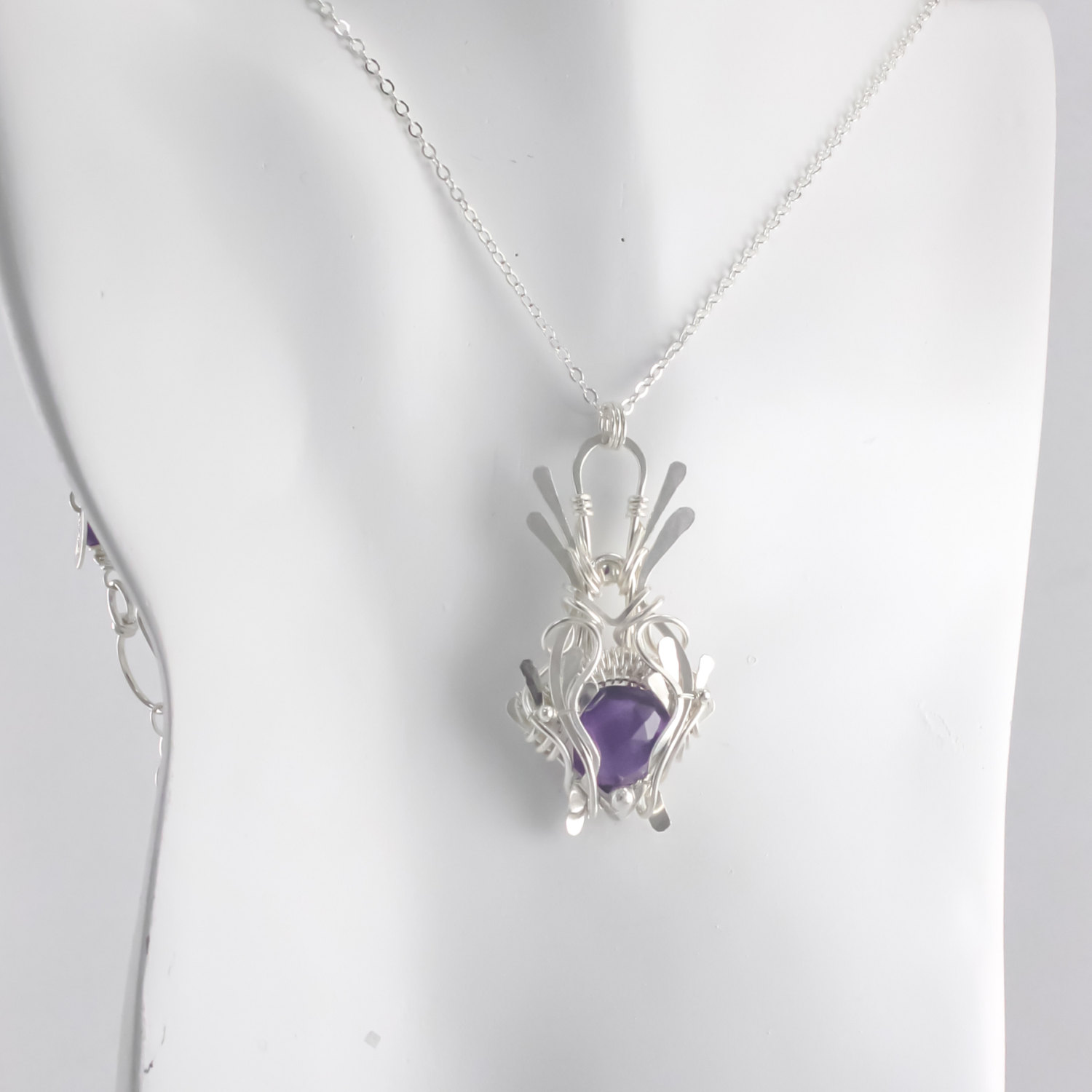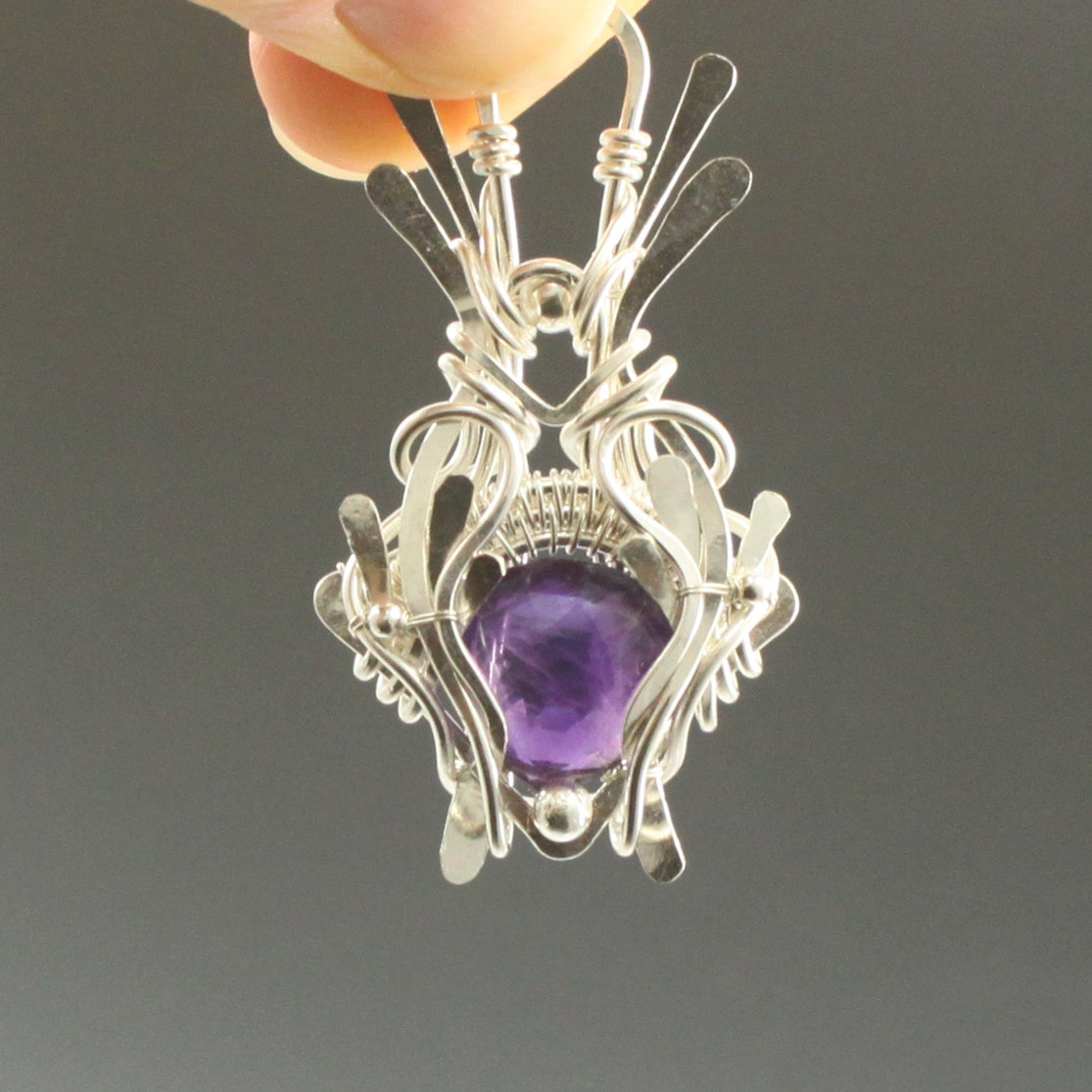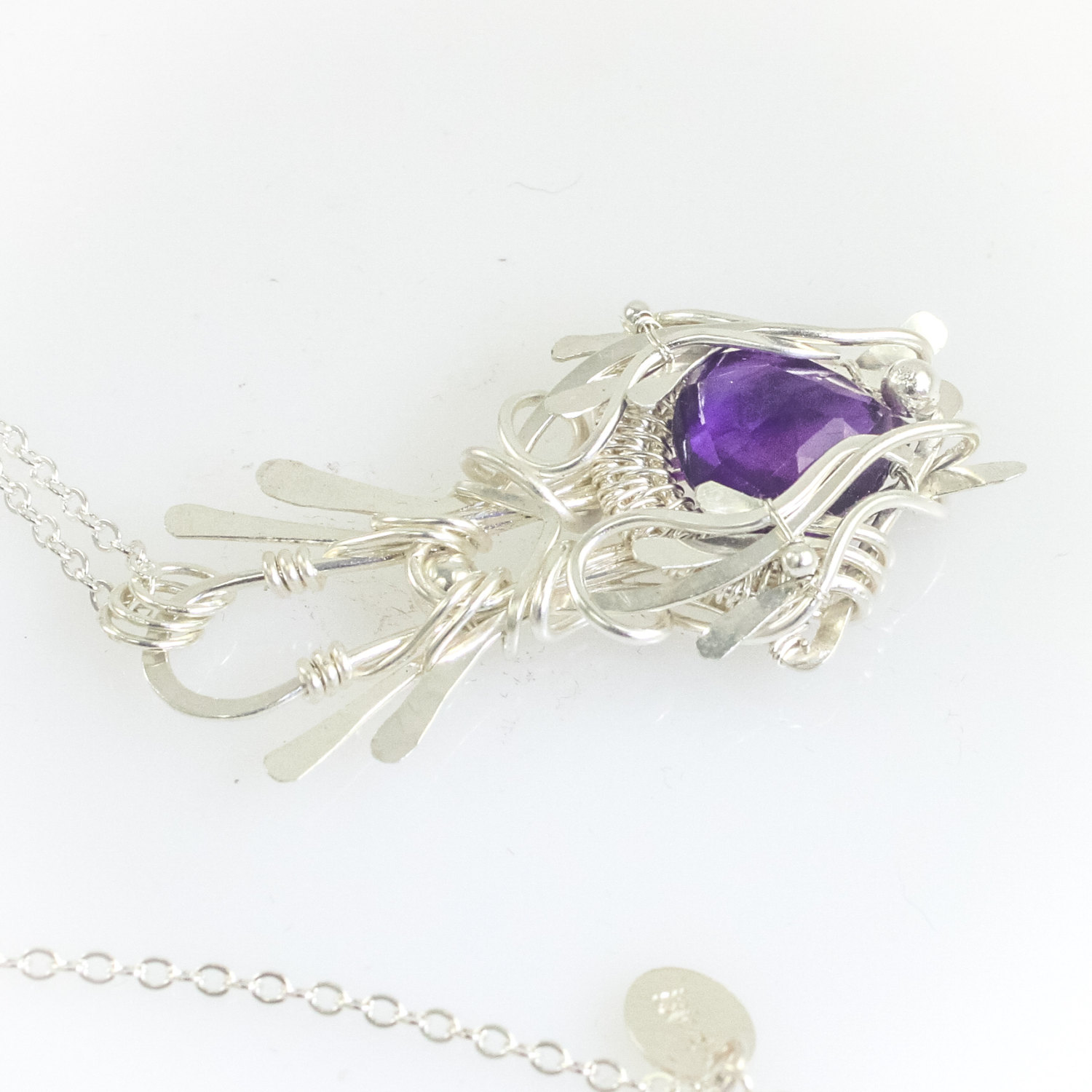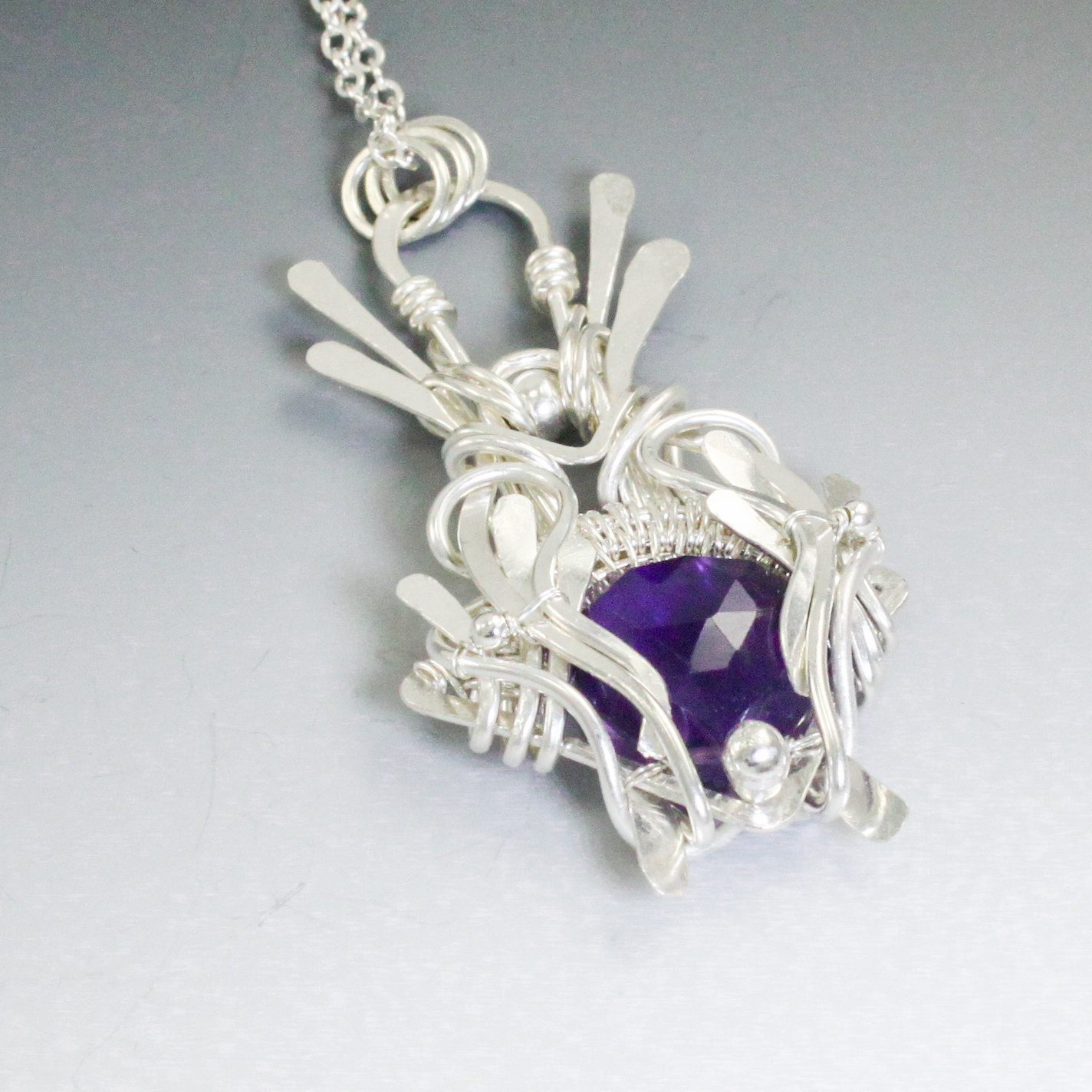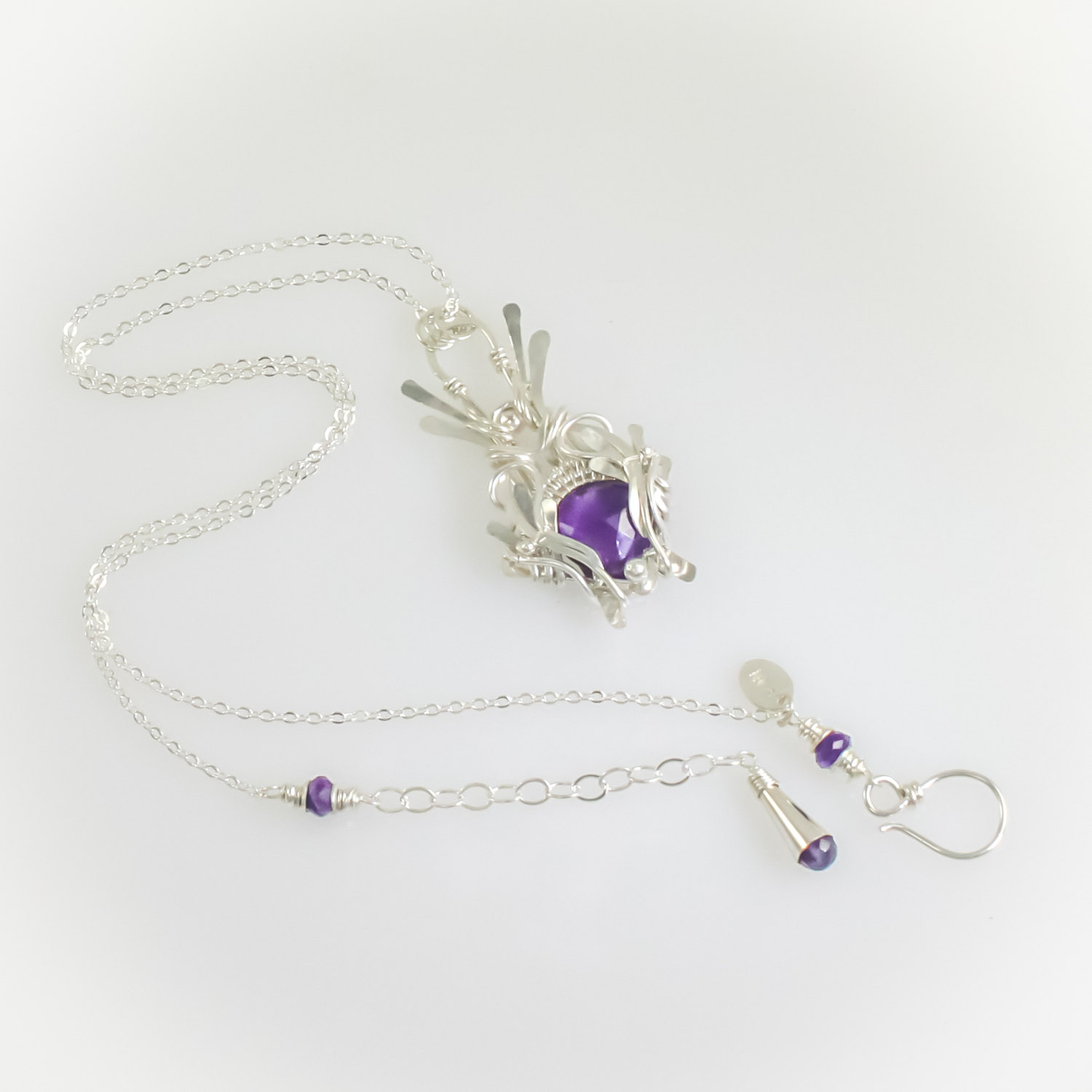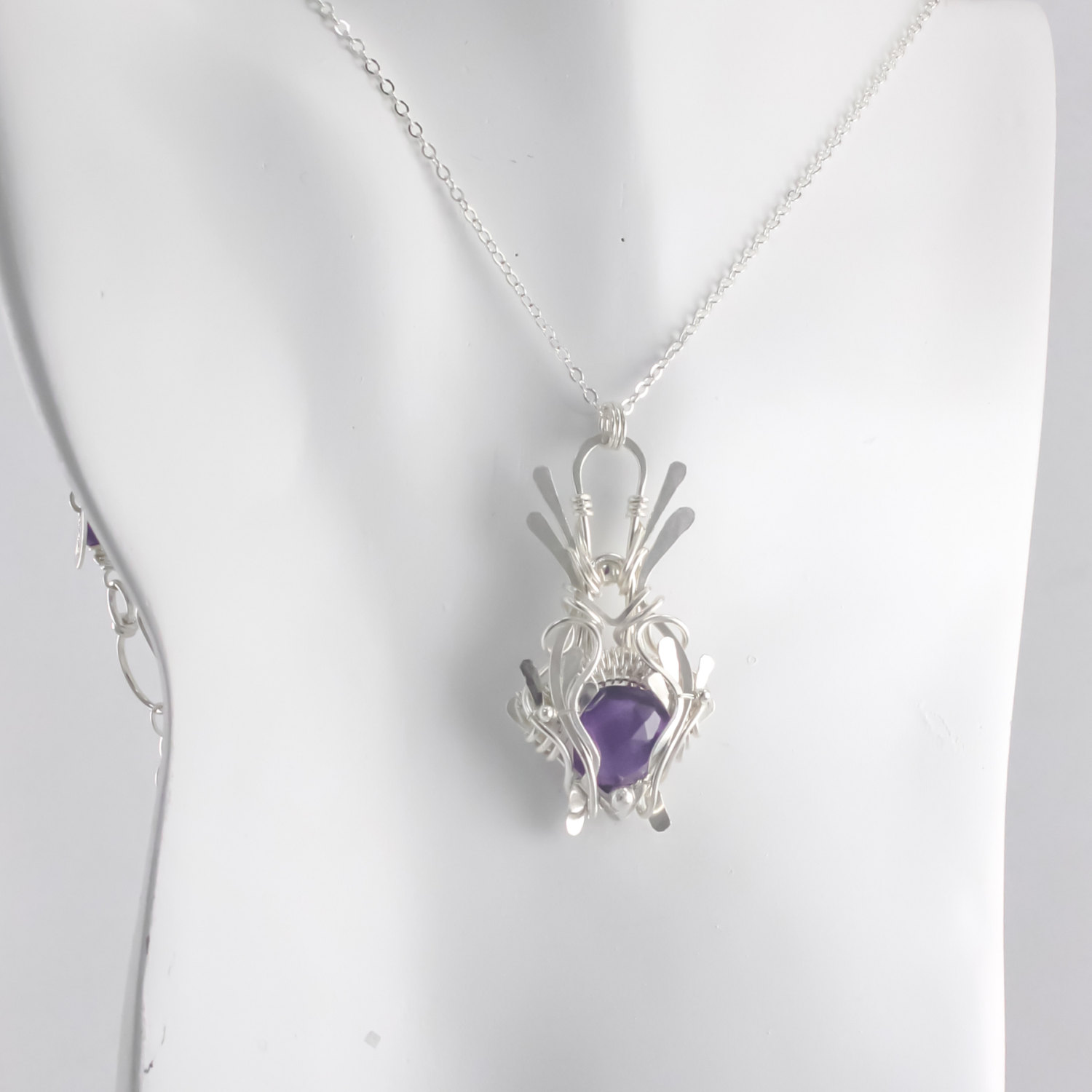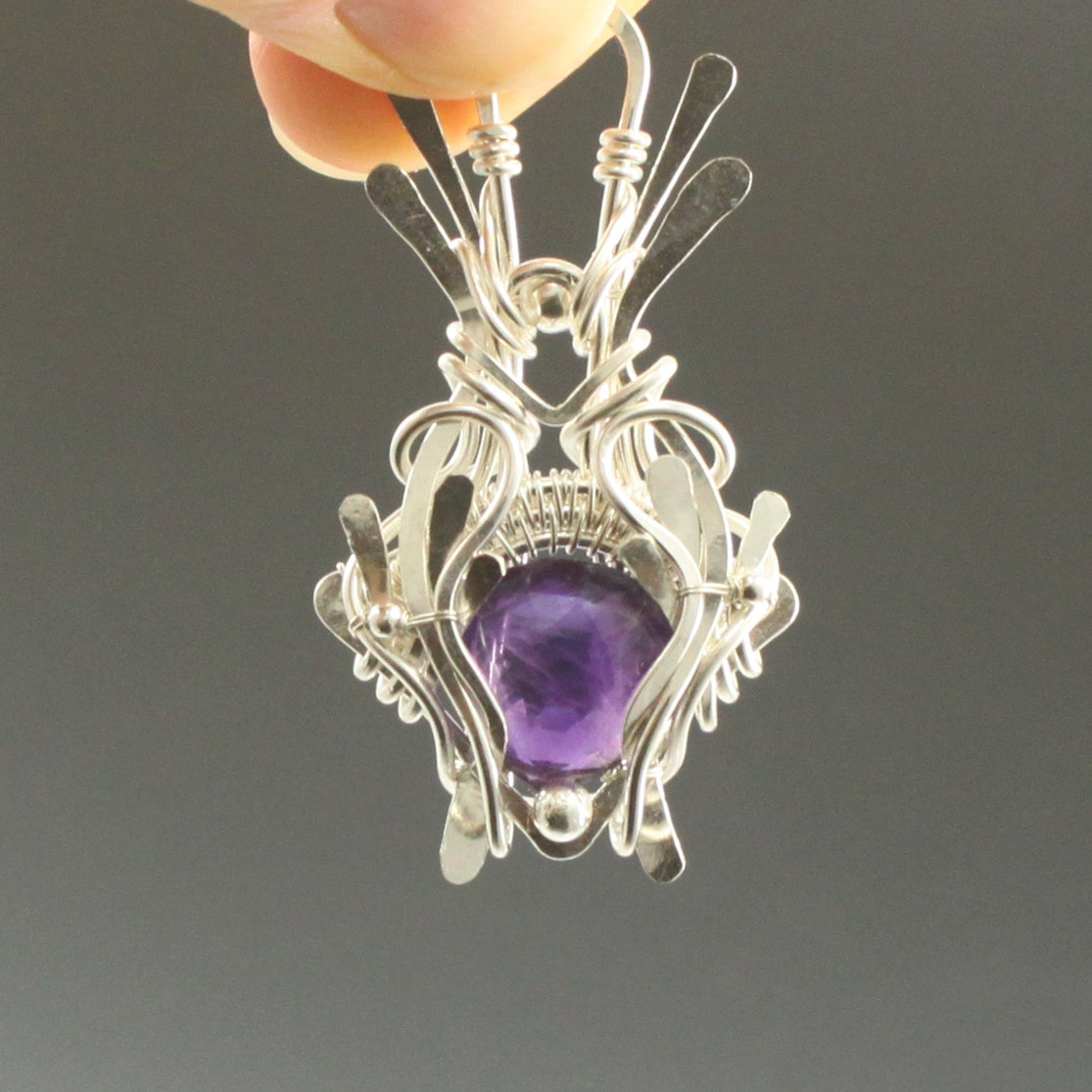 ~Violet Flame~ Amethyst Wire Wrap Necklace
~Components~
Superior quality Amethyst Gemstone, 3 faceted Amethyst gemstone beads, fine and sterling silver wire. Sterling silver chain with handmade closure.
Also available in Prehnite, a light green stone.

~Measurements~
Focal Feature- 2 inches long by 1 inch wide, Necklace length- adjustable 19 to 21 inches

~Techniques~
forming, forging, soldering, weaving, polishing.A gorgeous, deep purple, faceted Amethyst gemstone is embedded in a hand-woven fine silver wire frame. Smaller Amethyst gemstone beads adorn the sterling chain. Handmade closure.

Where this piece got it's name...
Used in meditation, the Violet Flame is a gift of divinity presented by Ascended Master Saint Germain. It is a sacred fire that exists within all beings and can be accessed through enlightenment work. The Violet Flame can assist with the transformation into divinity by transmuting dense feelings and karmic actions into a higher vibrational frequency, preparing one for ascension.

~Healing Properties of Amethyst~
Amethyst is the Stone of Sobriety as it can eliminate dependence on alcohol, drugs, and destructive thoughts and emotions. It has a soothing energy and offers protection against psychic attacks and evil spells. Amethyst can open your heart to change and expand your conscious mind to accept new ideas and beliefs. Wearing amethyst can heighten your appeal to those around you and increase your intuition.

Amethyst is a great stone to help with healing issues of the head and mind. It will alleviate headaches and improve concentration. It will also relieve insomnia when placed under your pillow or worn at night. Amethyst will increase your immune response and help to control symptoms related to mental disorders. It is a great stone to assist in chakra balancing.