~Geometric Lily~ Crackled Fire Agate Wire Wrap Necklace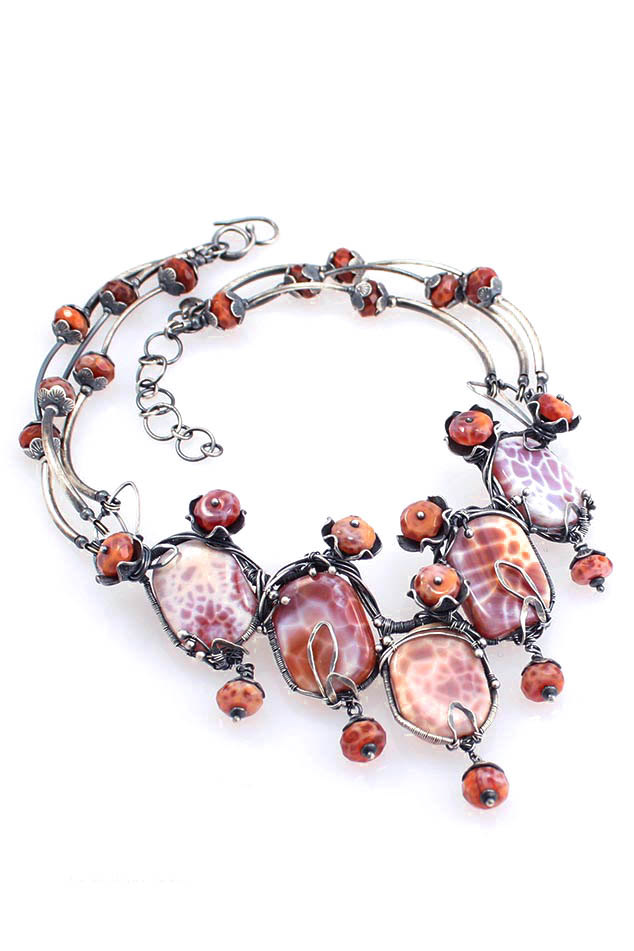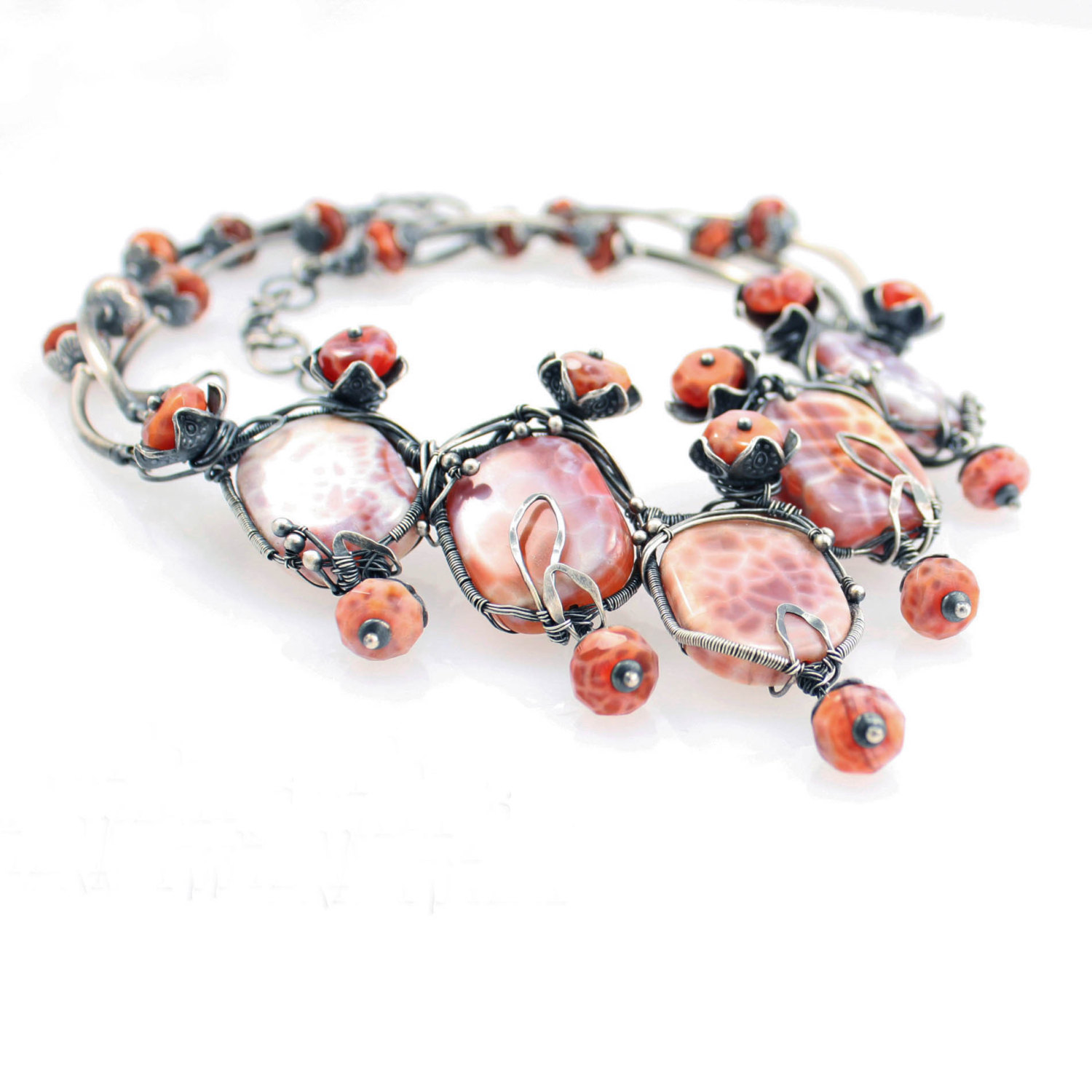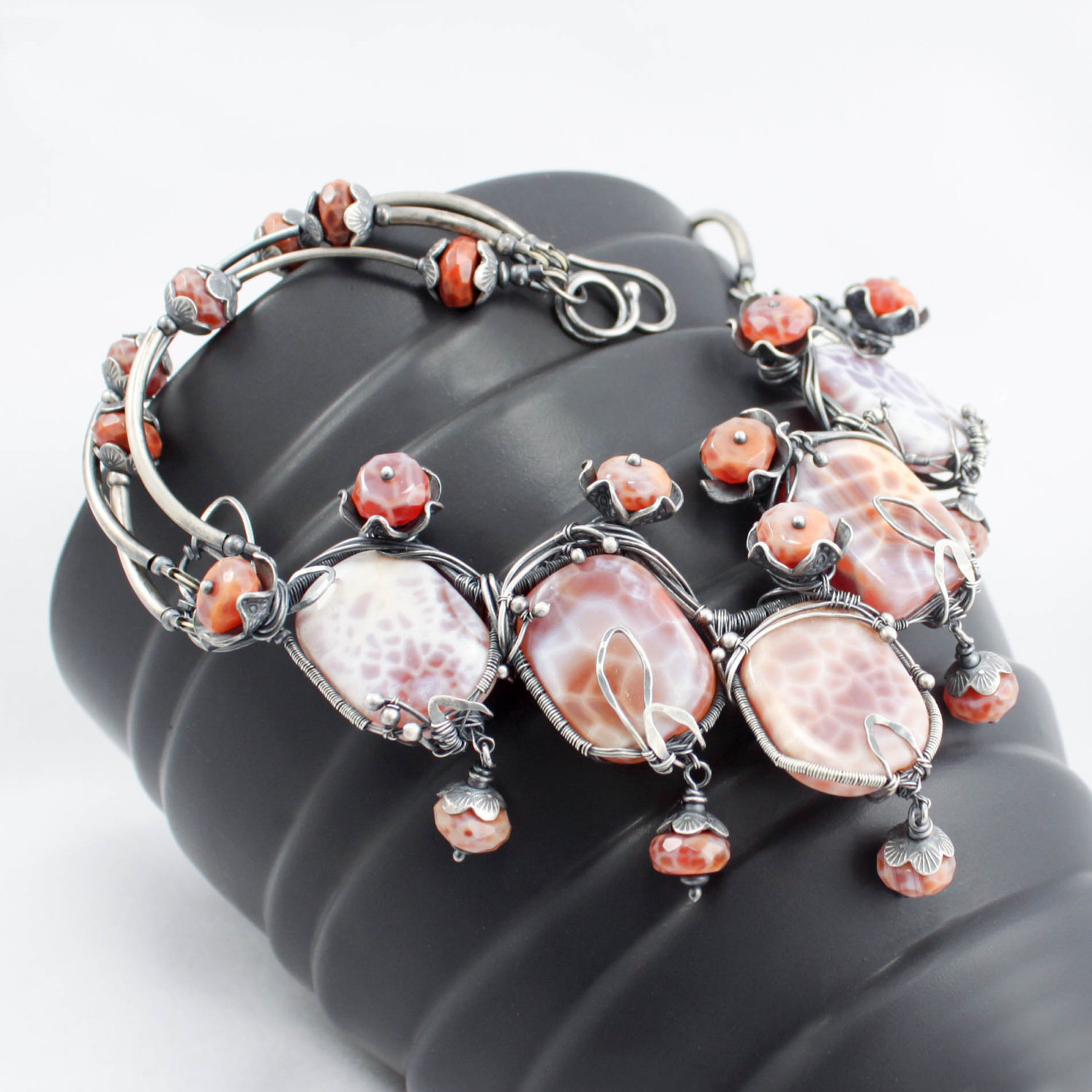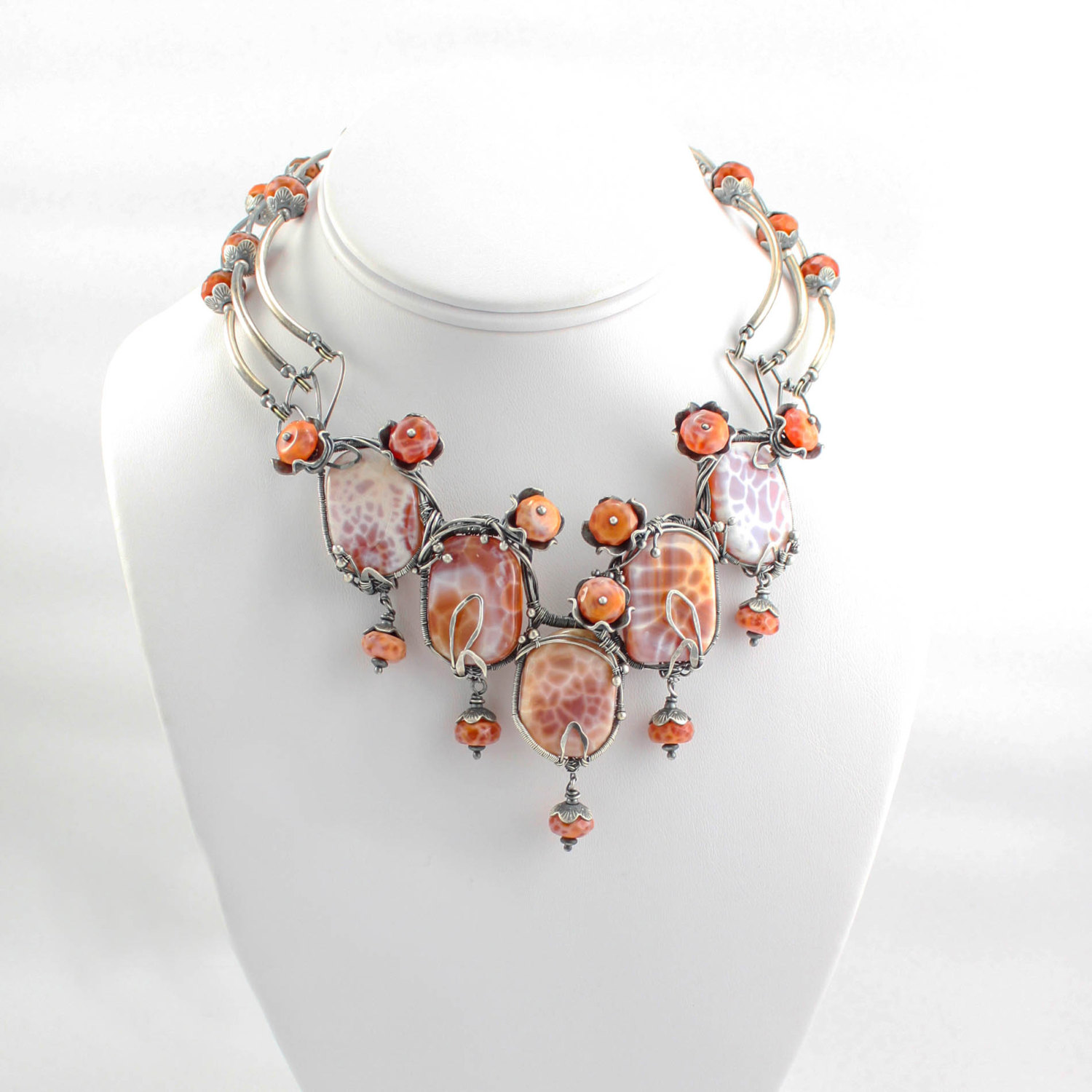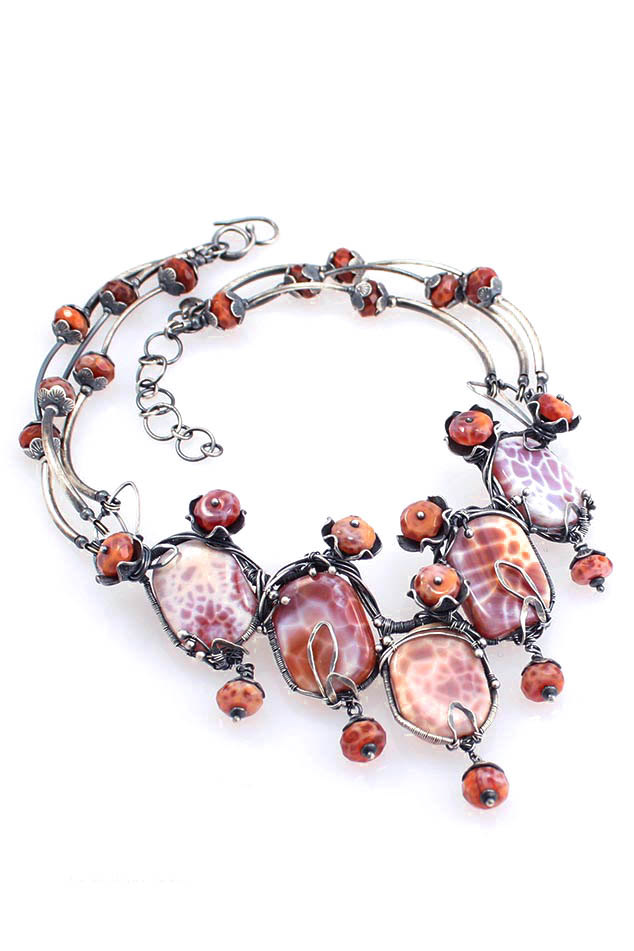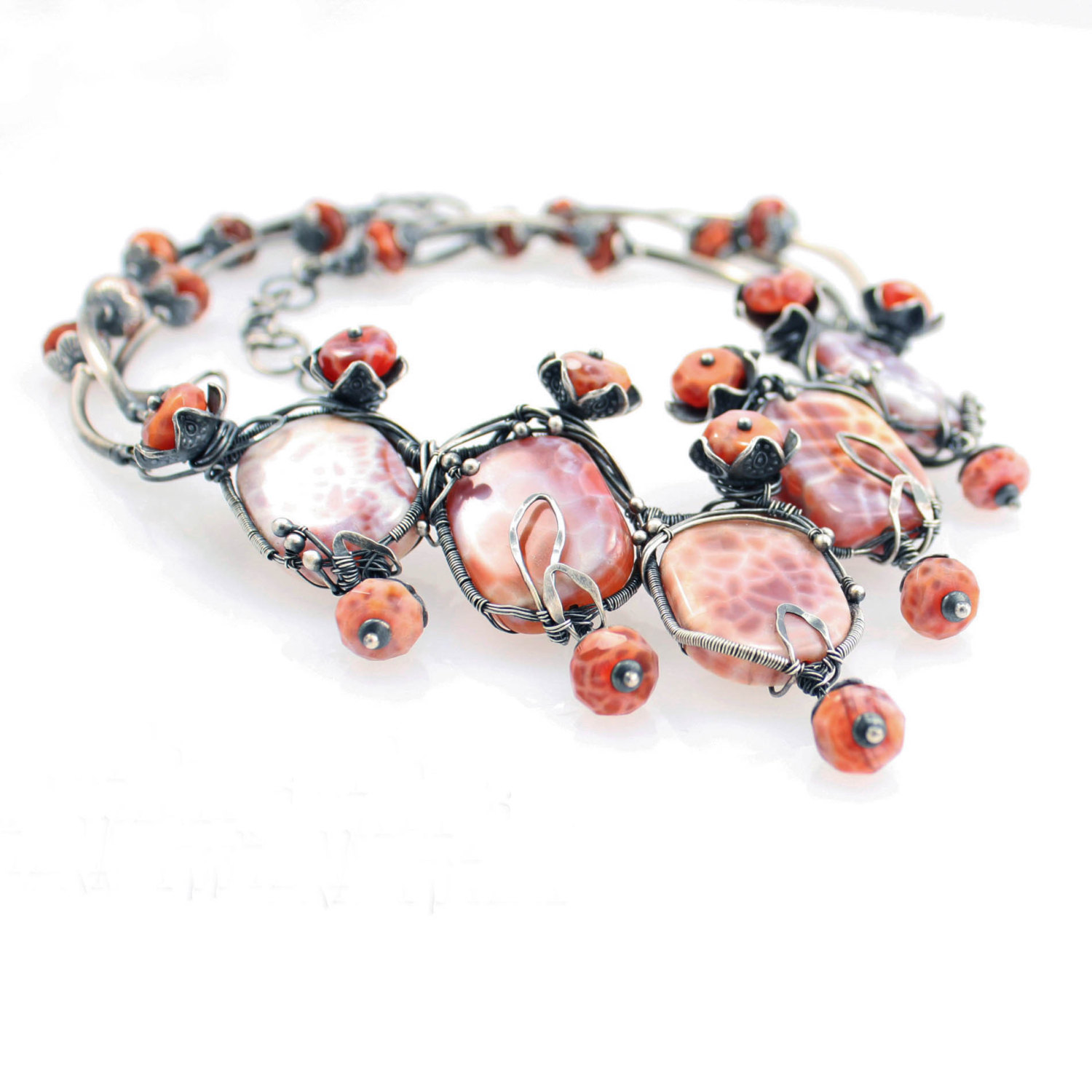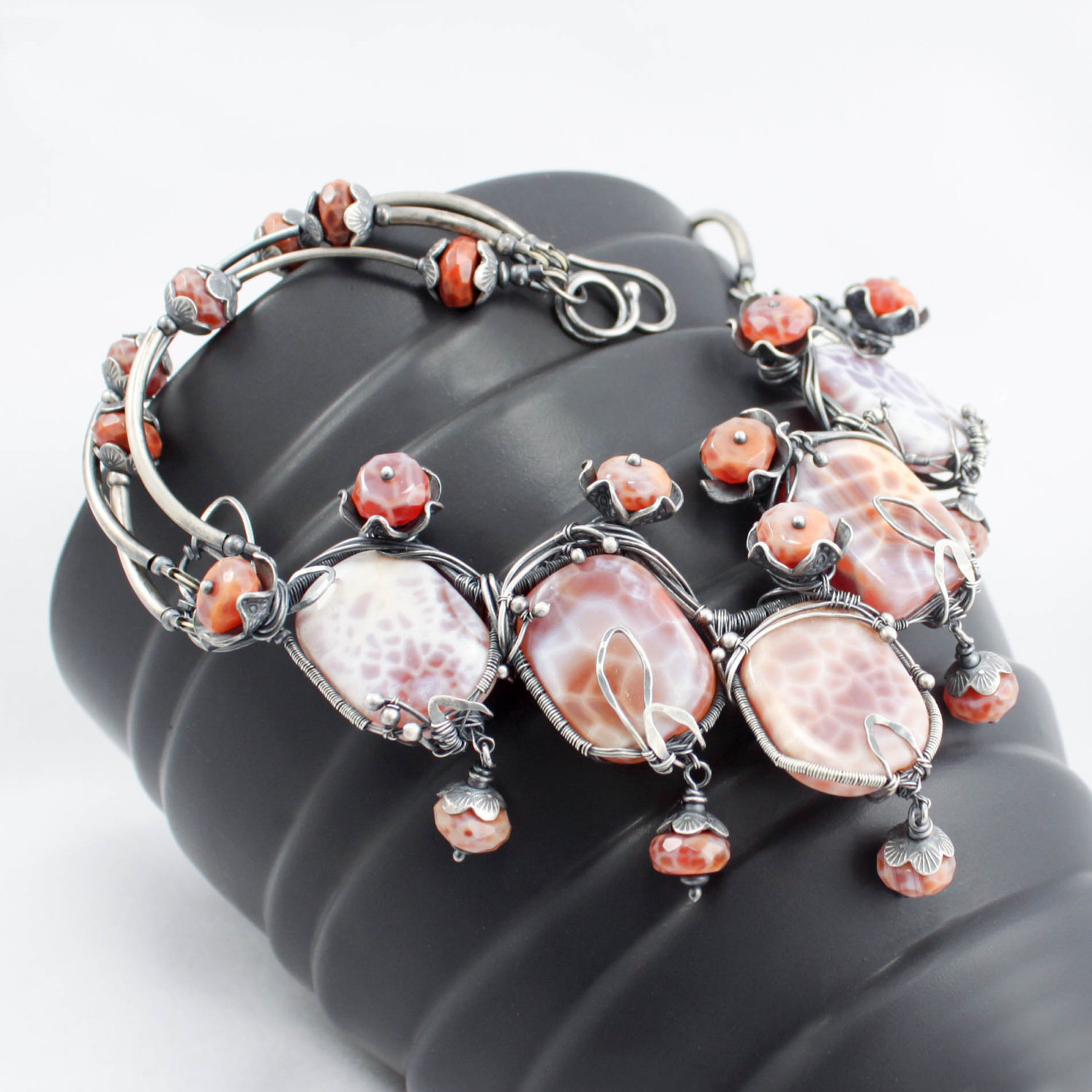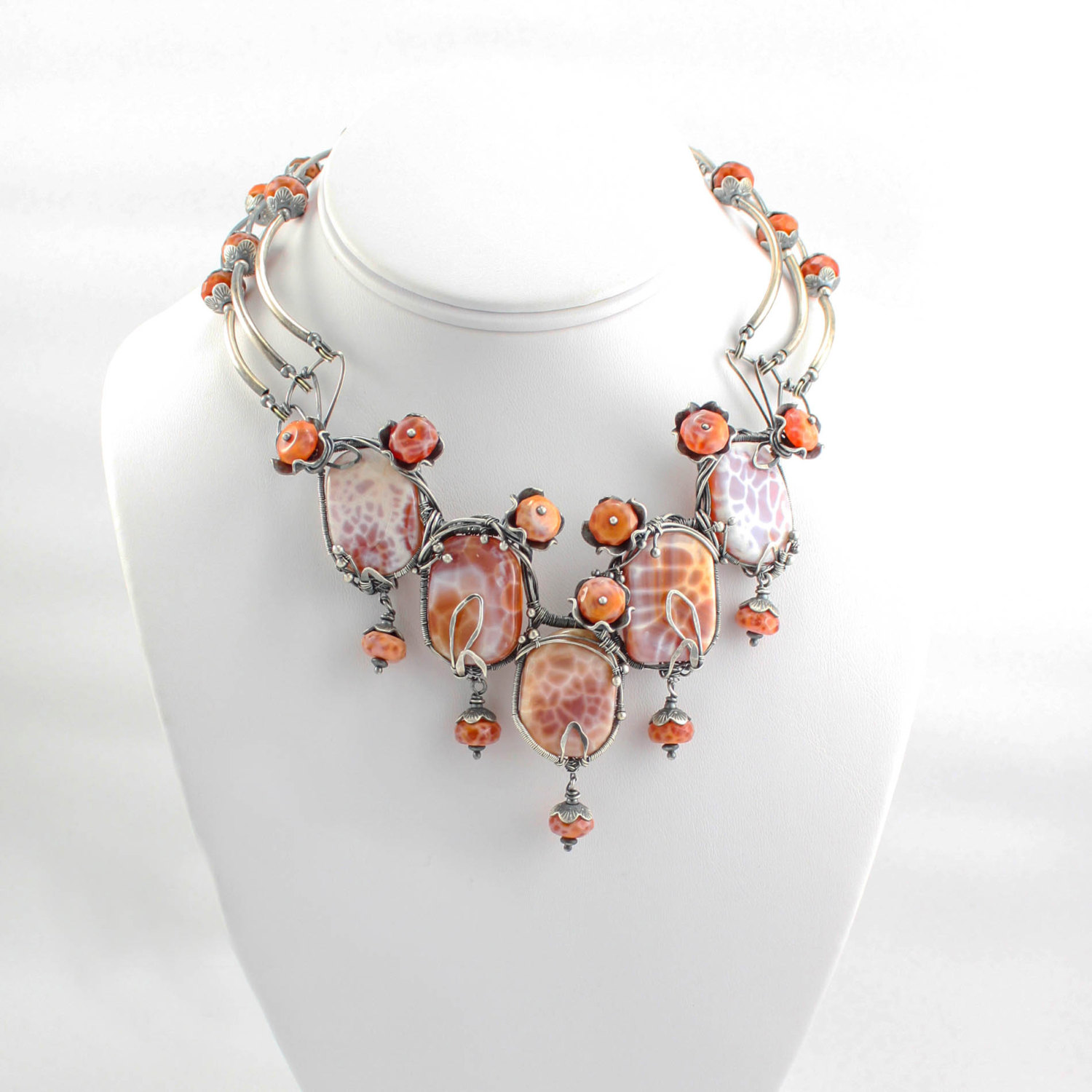 ~Geometric Lily~ Crackled Fire Agate Wire Wrap Necklace
This necklace was inspired by the fields of Tiger Lilies that bloomed along the country roads of my home town, Annville, Pennsylvania.

Components: (5) large Crackled Fire Agate Gemstone Beads, (24) Crackled Fire Agate Faceted Gemstone Rondelles, Sterling and Fine Silver Wire, Sterling Silver components, Hand-fabricated S-hook Closure and extension chain.

Techniques: Forming, Forging, Weaving.

Measurements: Adjustable from 16 to 18.5 inches.

~Healing Properties~

Crackled Fire Agate is a fierce stone that offers protection from negative people and thoughts. It will boost your life force, enhance libido, and help to eliminate destructive cravings.

Crackled Fire Agate is a stone of vitality. It will decrease stress and fatigue and help to heal issues of the digestive and reproductive systems.