~Sun Drops~ Swiss Blue Topaz Wire Wrap Earrings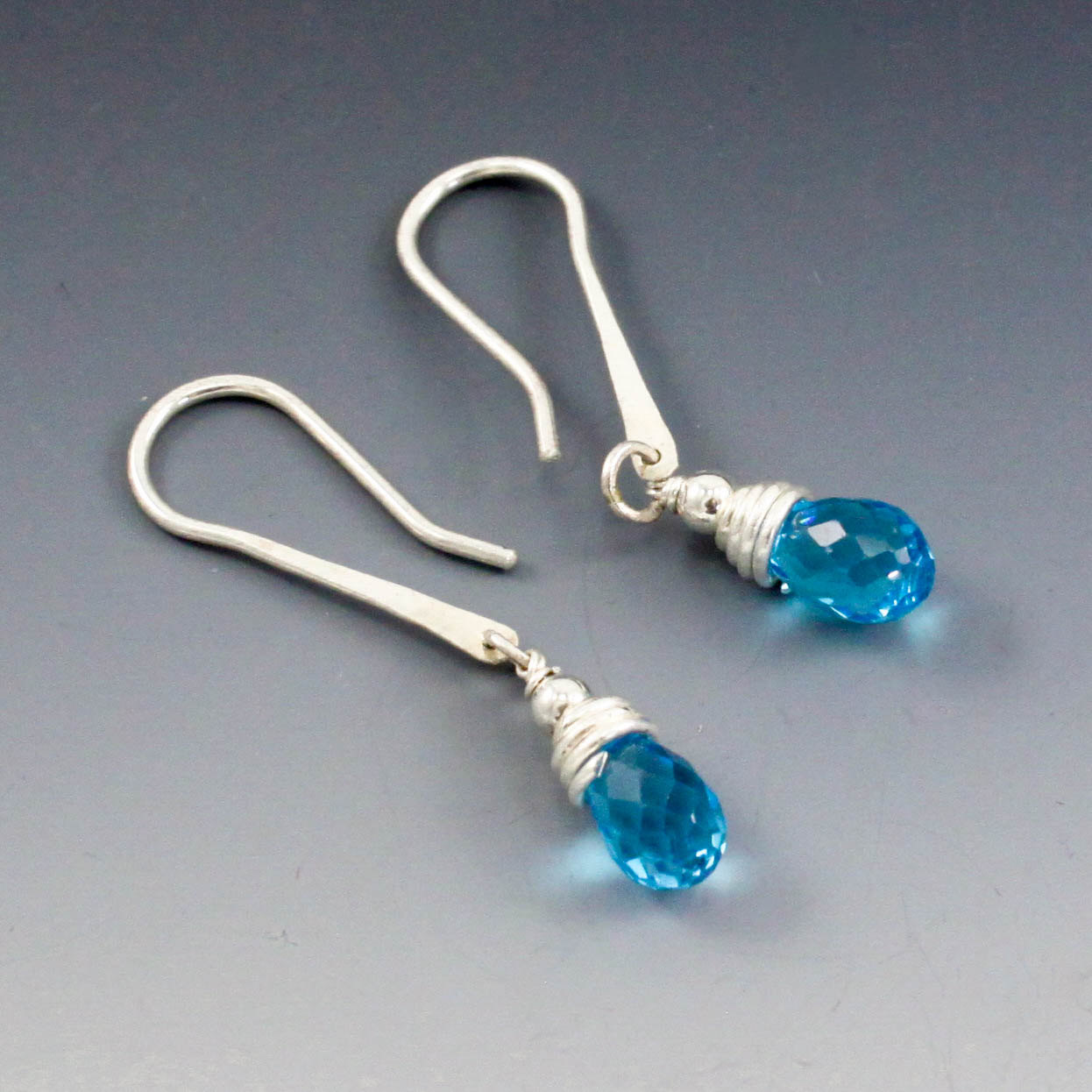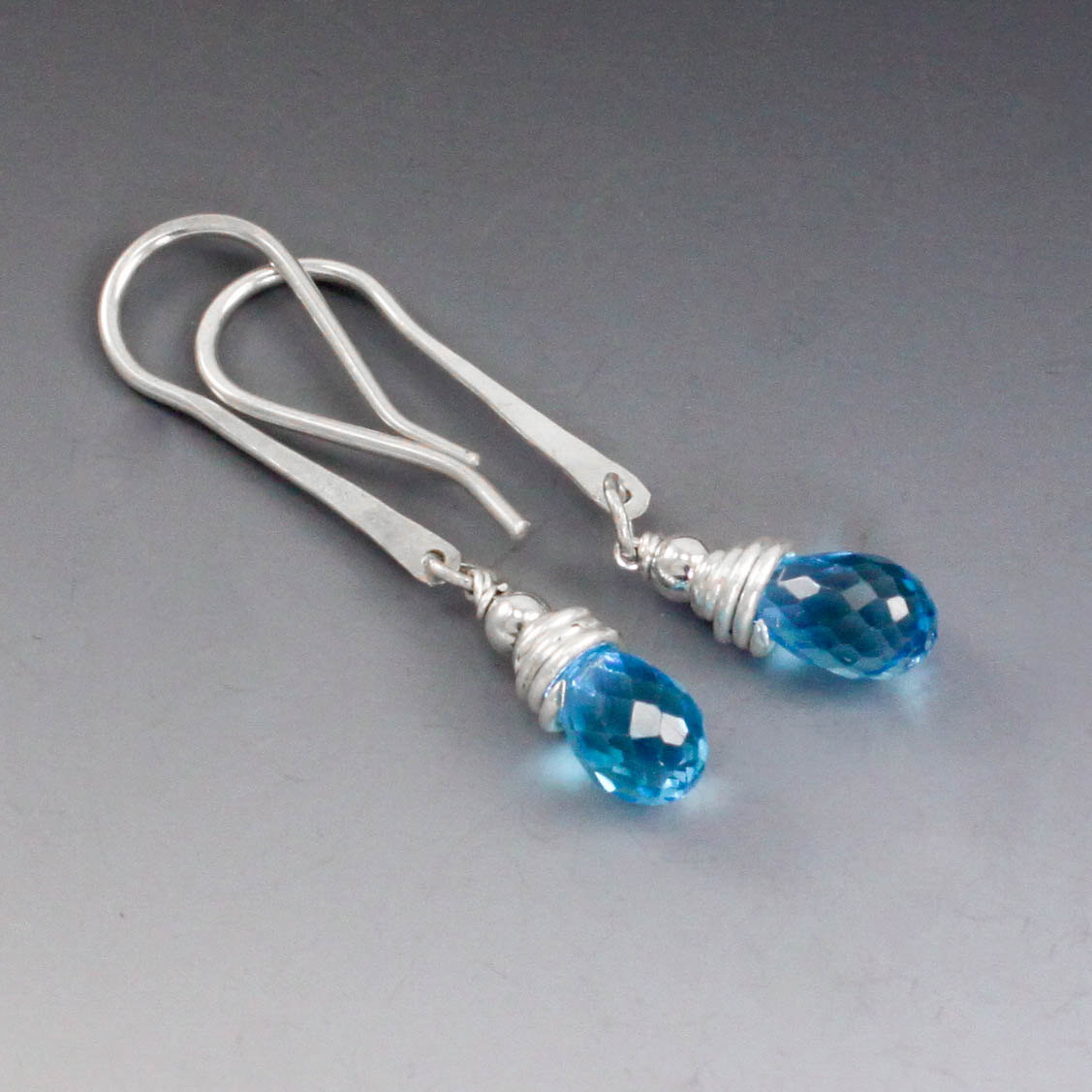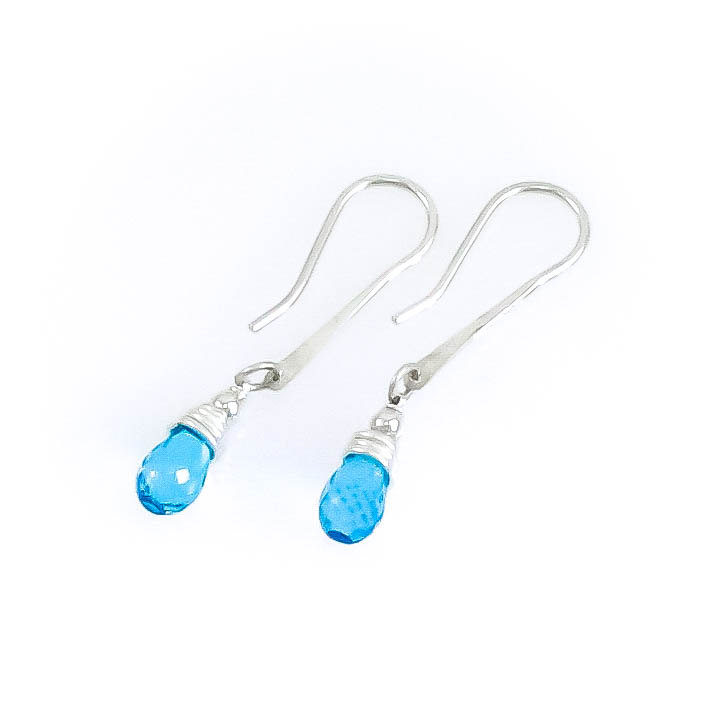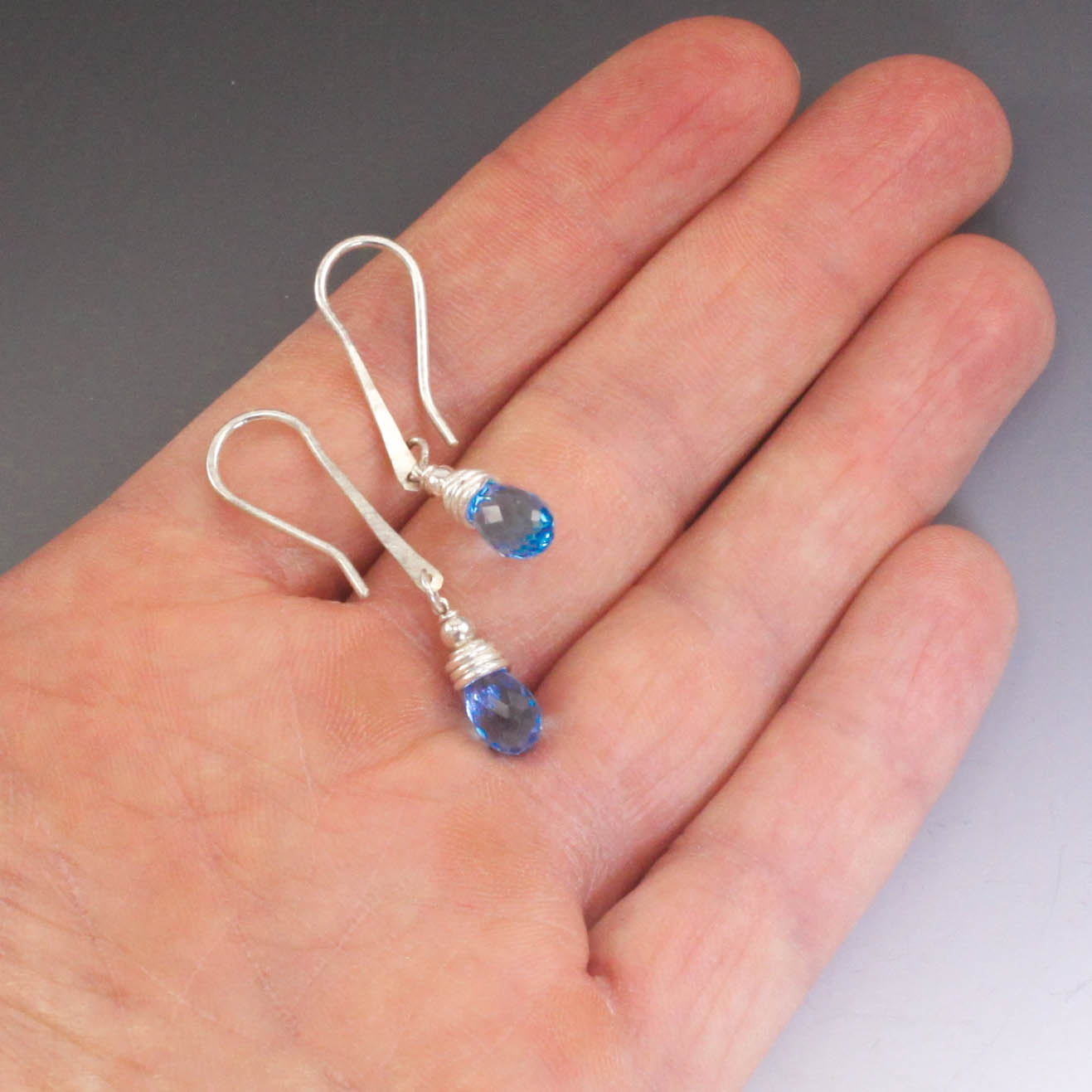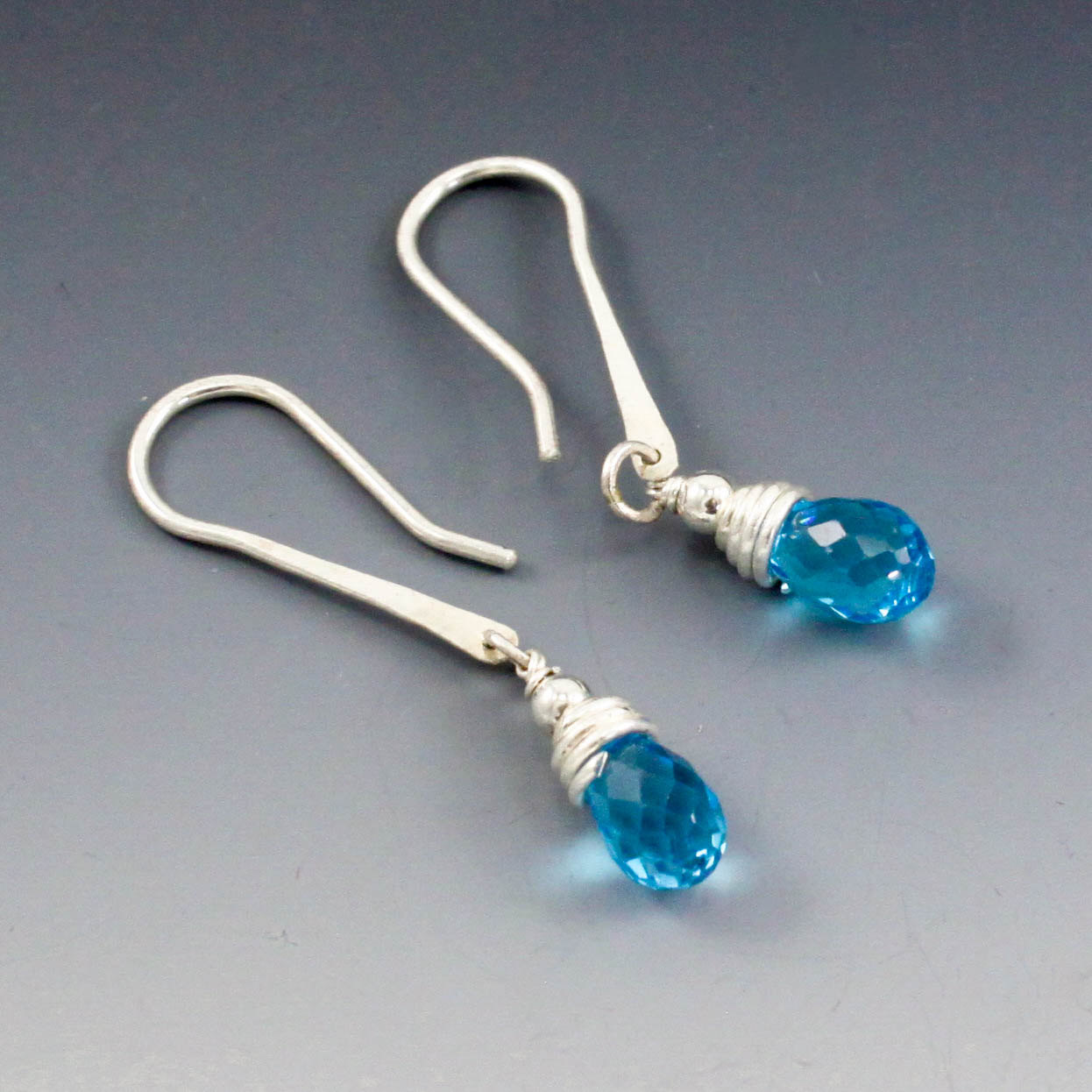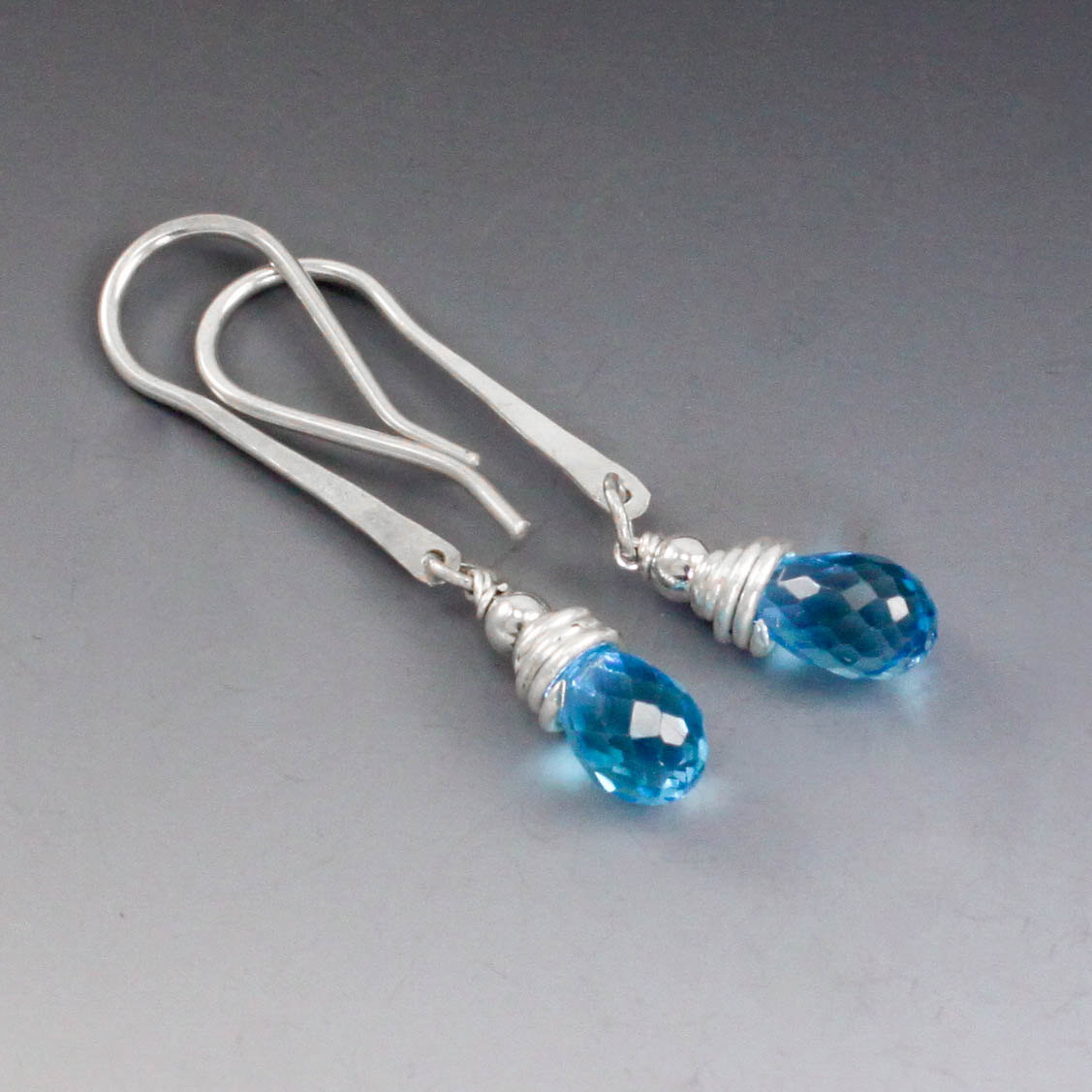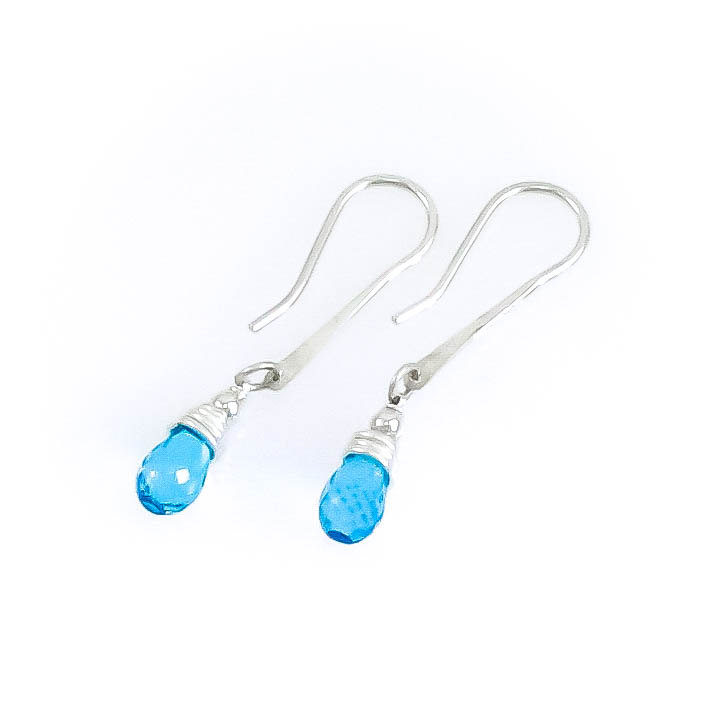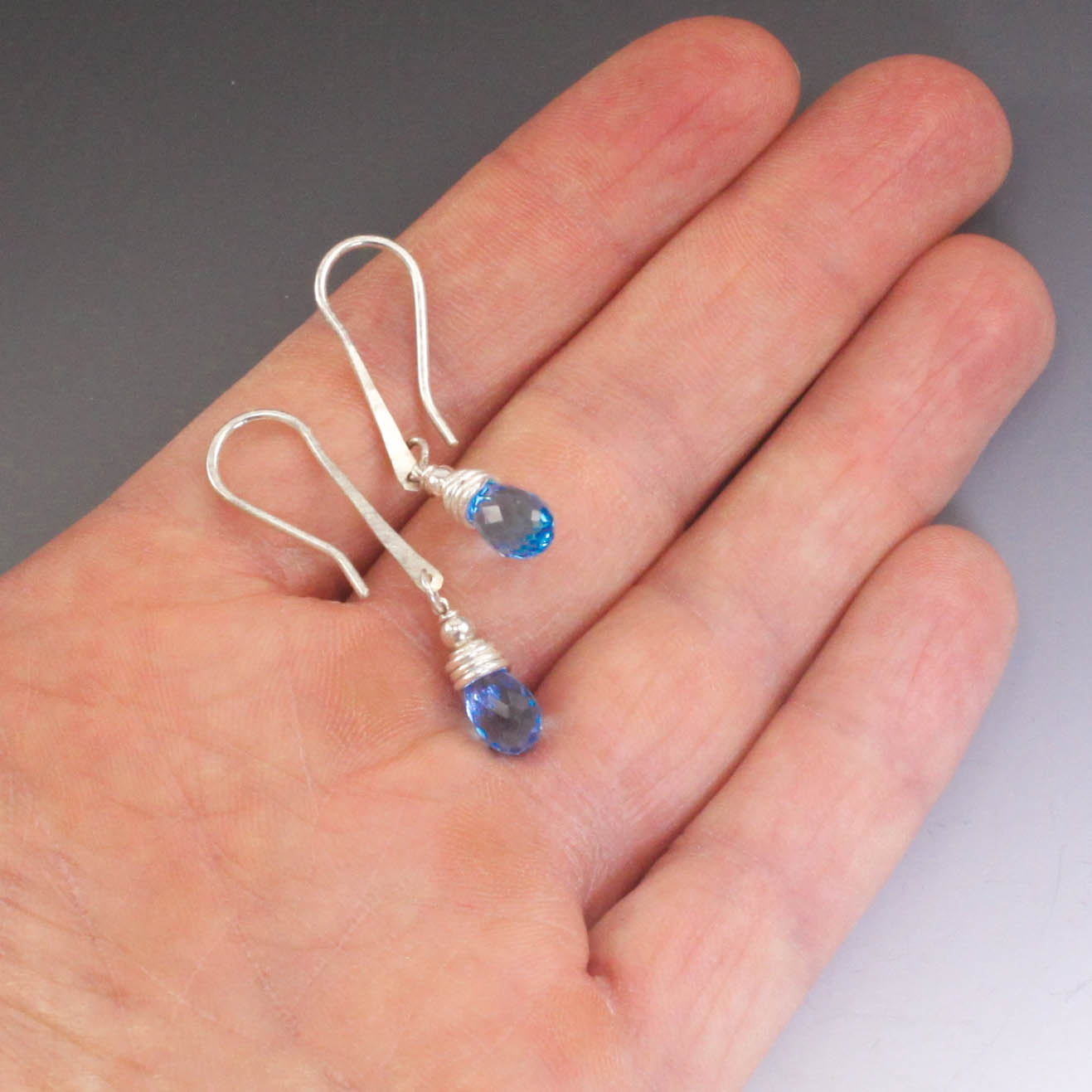 ~Sun Drops~ Swiss Blue Topaz Wire Wrap Earrings
Sparkling Blue Topaz Earrings are the perfect accessory to complete your winter wardrobe! These gemmy, vivid-blues are meant for everyday wear. Irresistible to anyone who LOVES blue!

 
Components:
Two superior quality faceted Swiss Blue Topaz gemstone briolettes hang from hand-fabricated sterling stems and hook-style earwires.

Measurements:
Earrings measure 1.5 inches long from top of earwire.

Techniques:
Forming, forging, soldering, polishing.

~ Healing Properties of Topaz ~

Topaz will increase your ability to be compassionate and kind and will protect your heart from false love. The calming energy of Blue Topaz will bring emotions into balance and allow you to relax.
Topaz is thought to bring about creativity that will help you form a plan for attracting abundance, and is known as a stone of true love and success.

Specifically, Blue Topaz will inspire creativity and speed up the metabolism.