~Sultan~ Carnelian Wire Wrap French-Style Cufflinks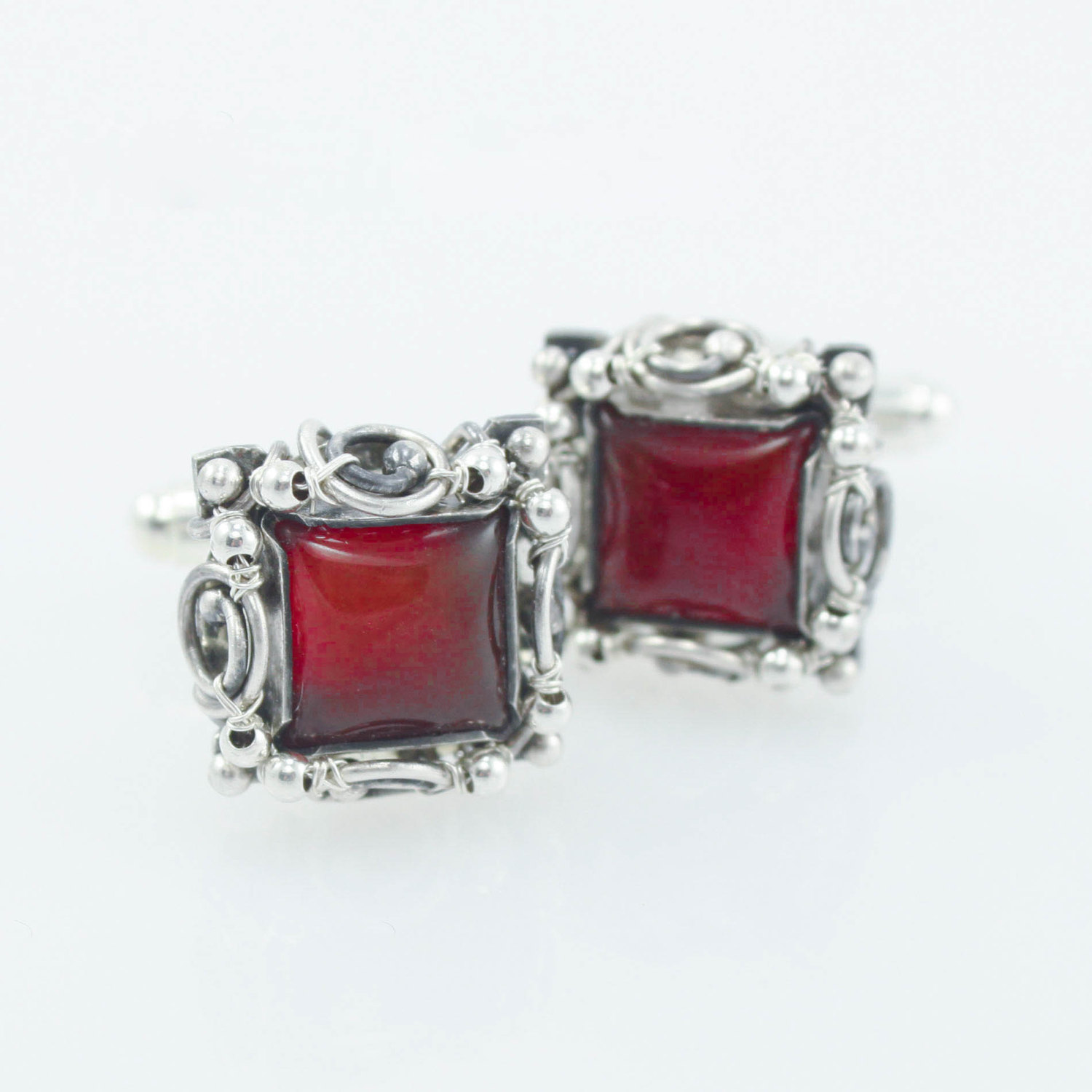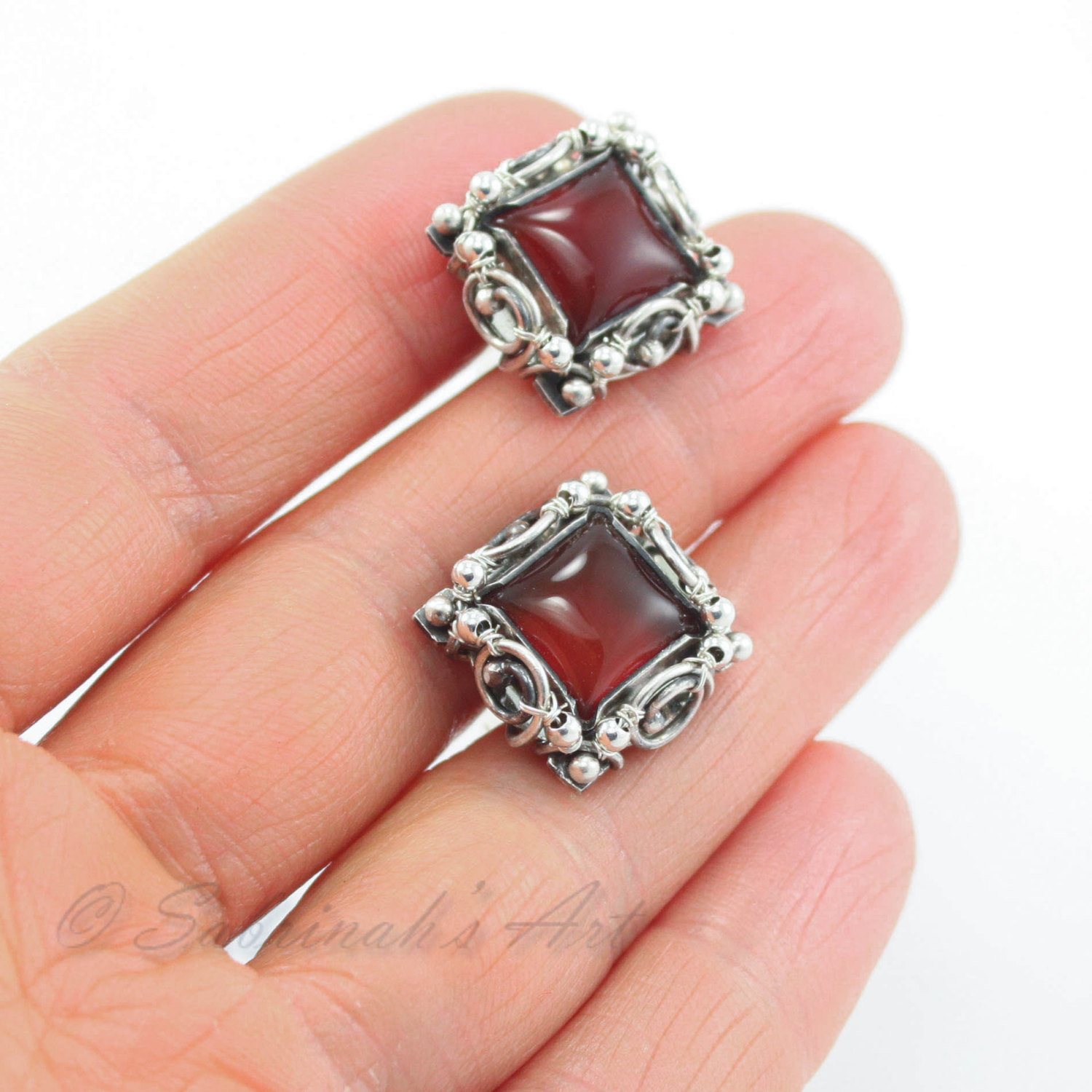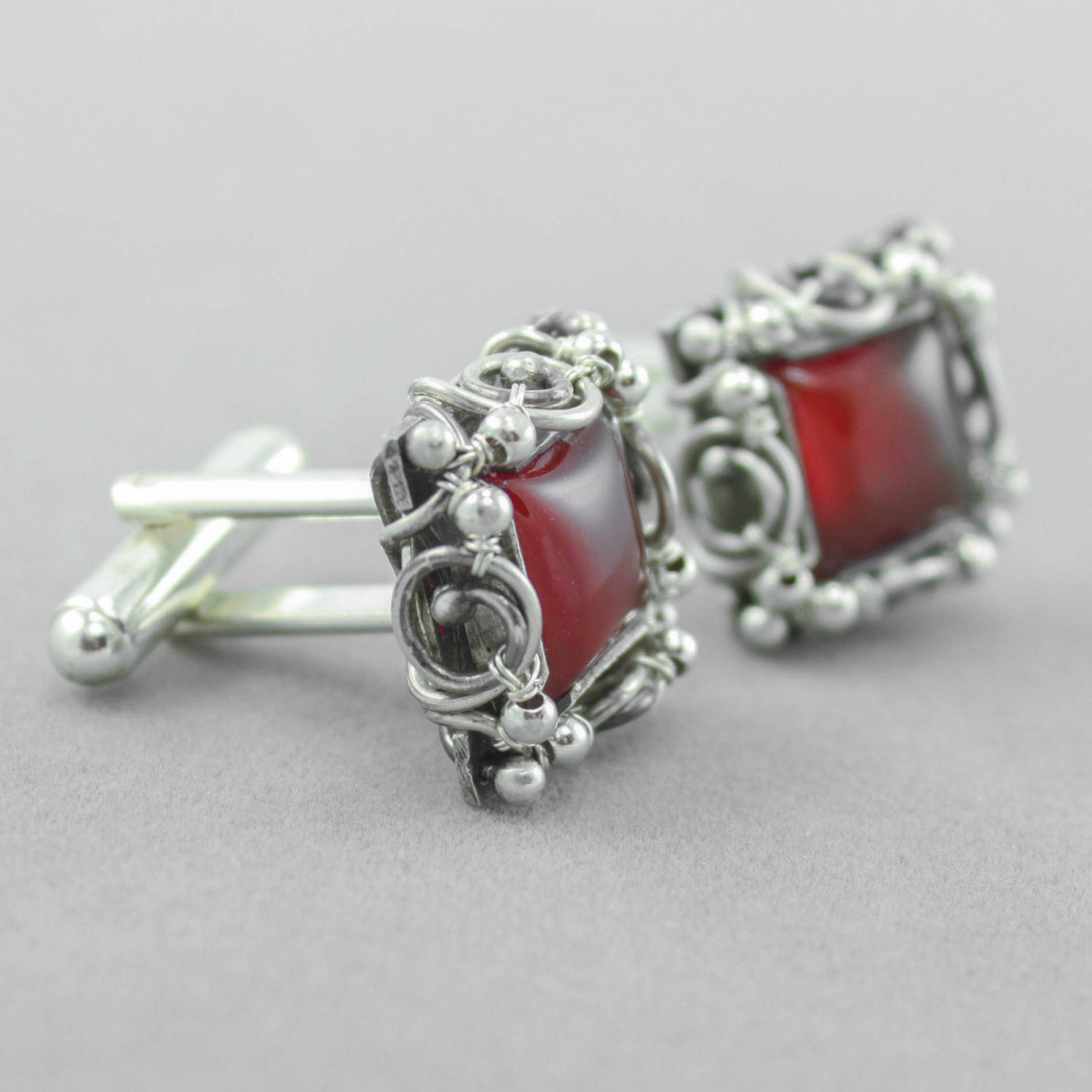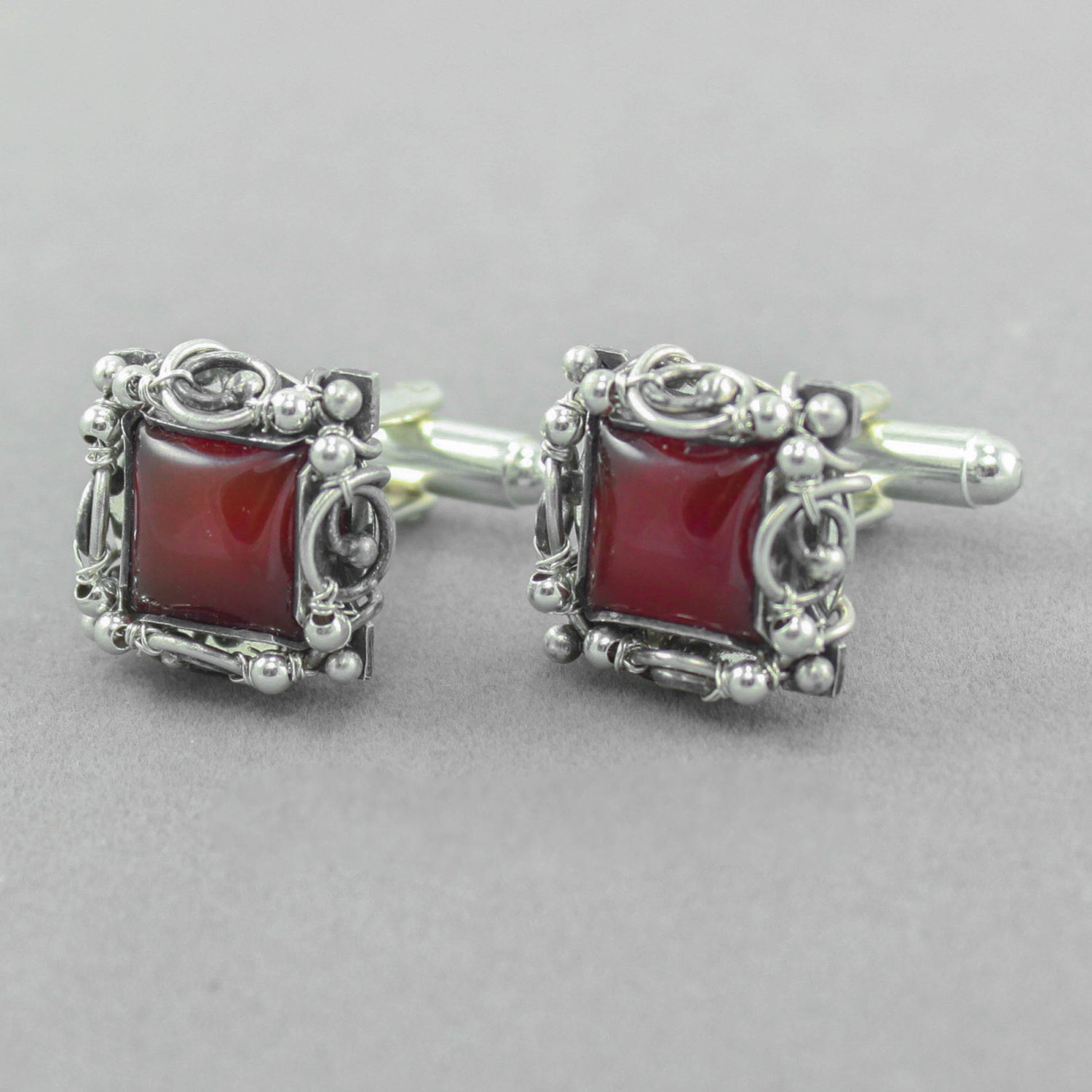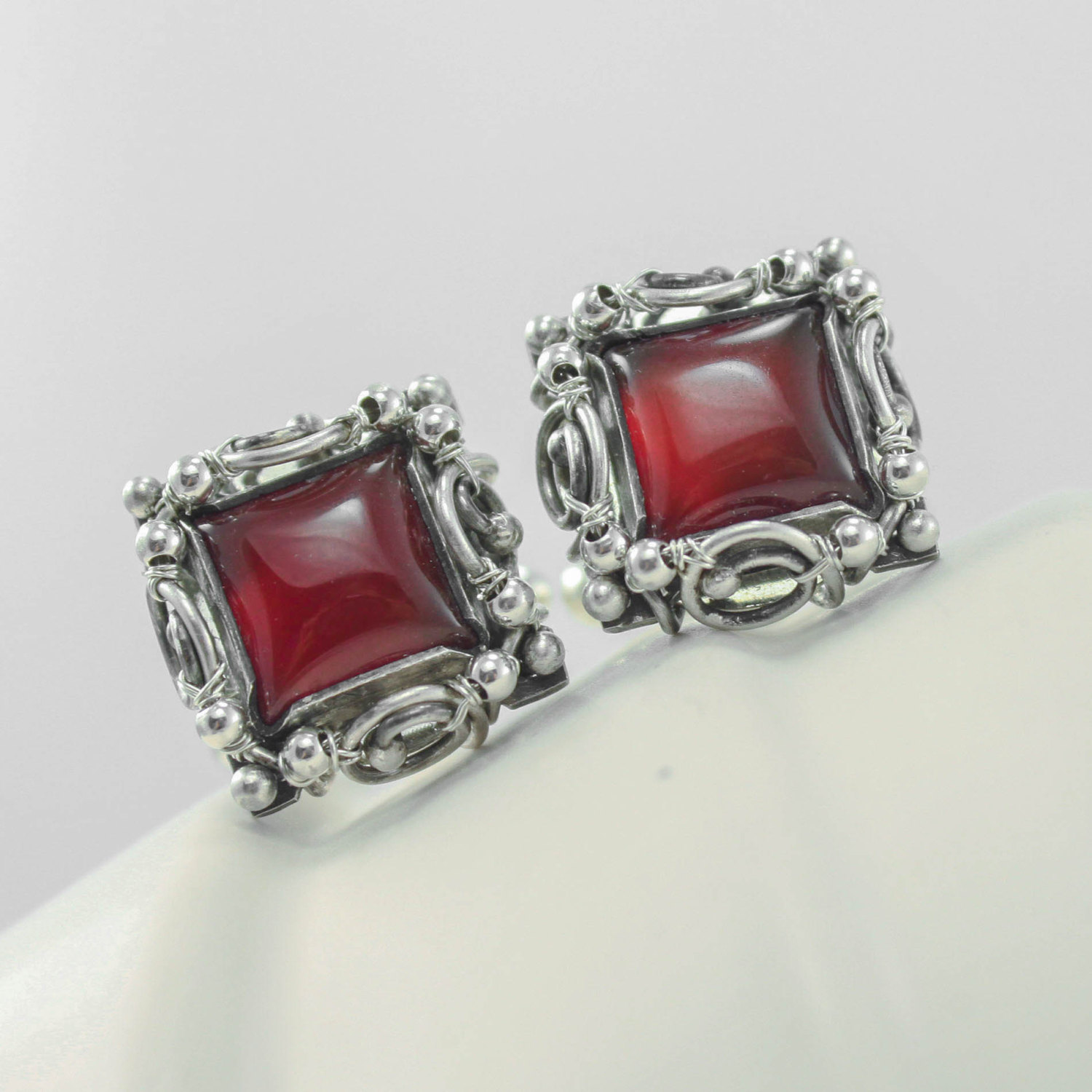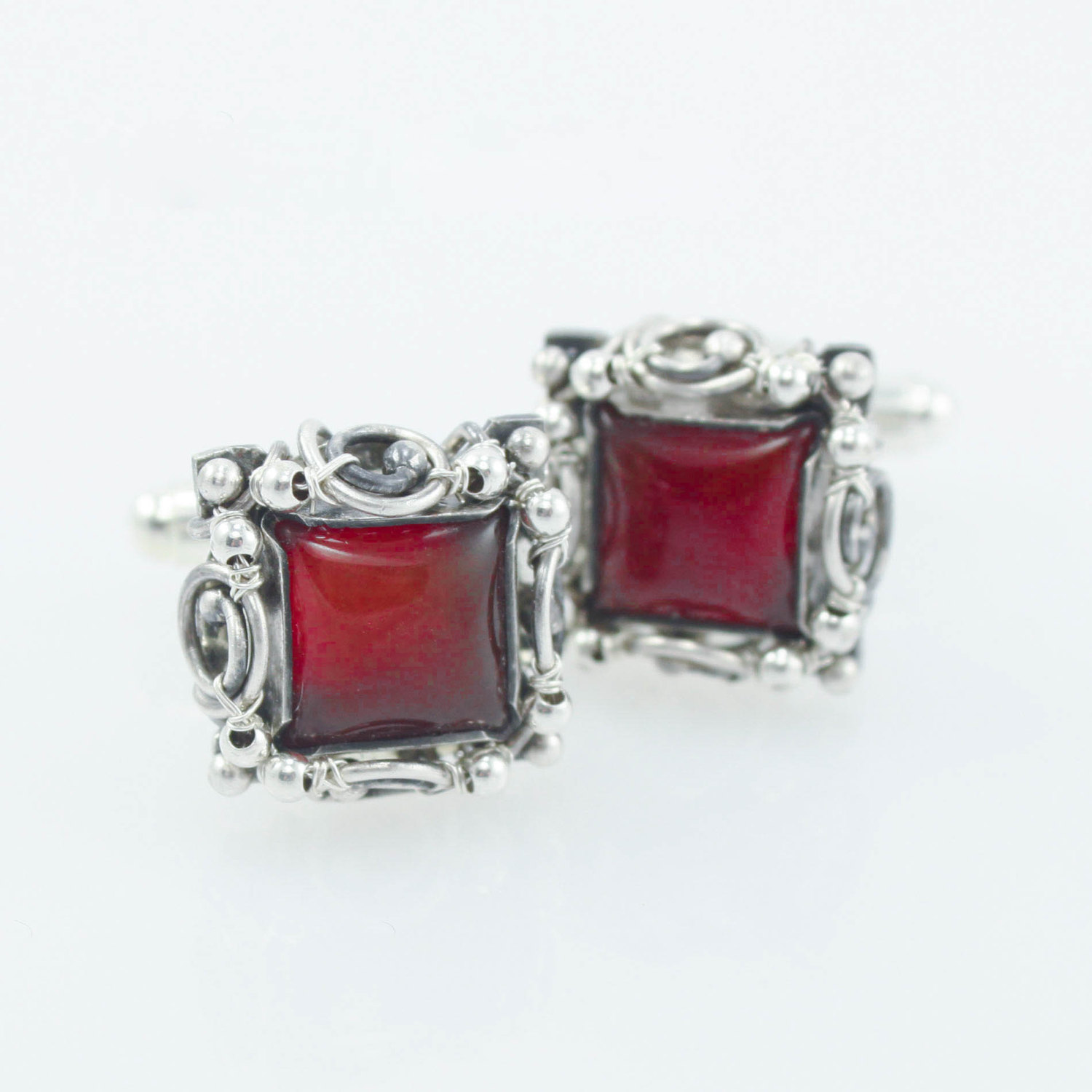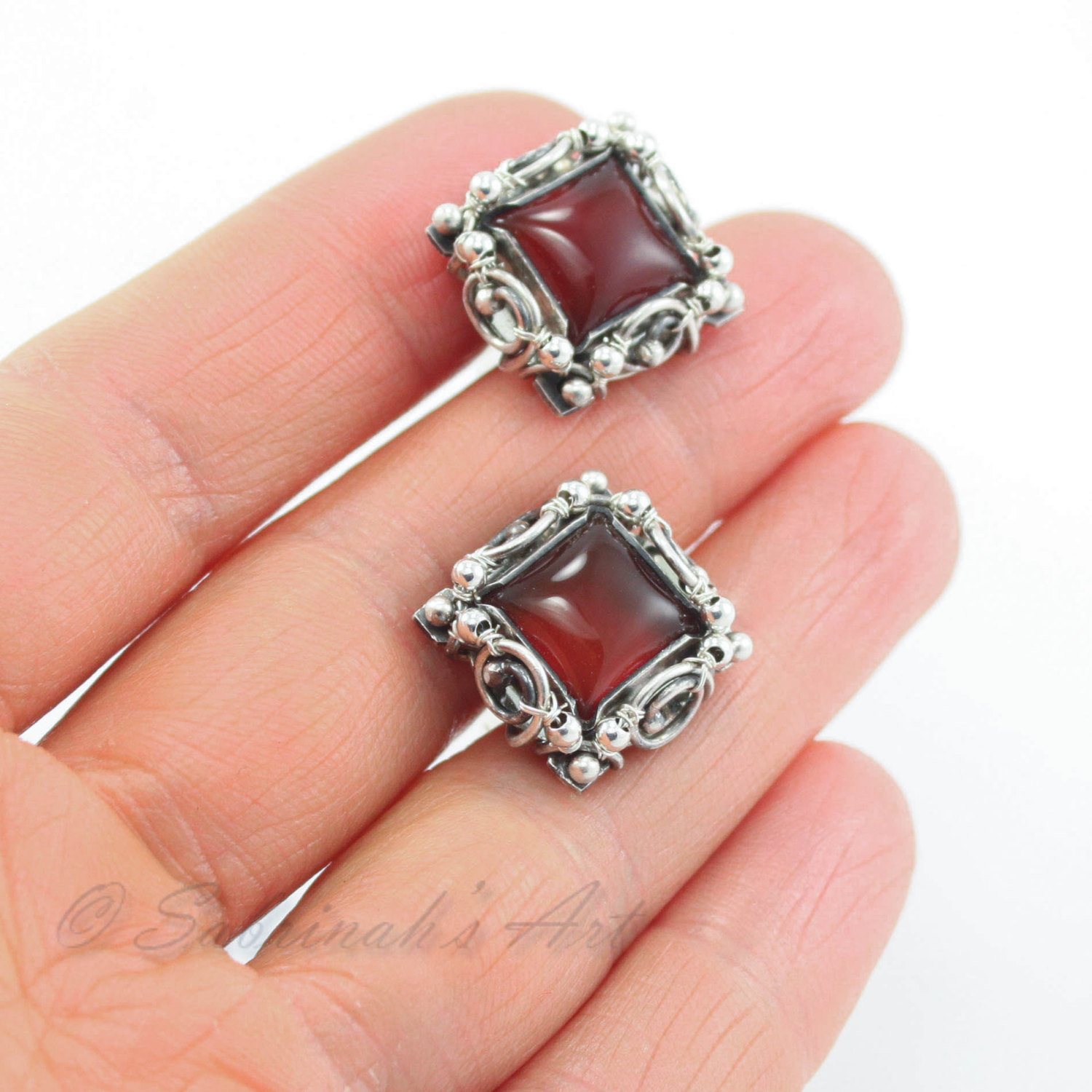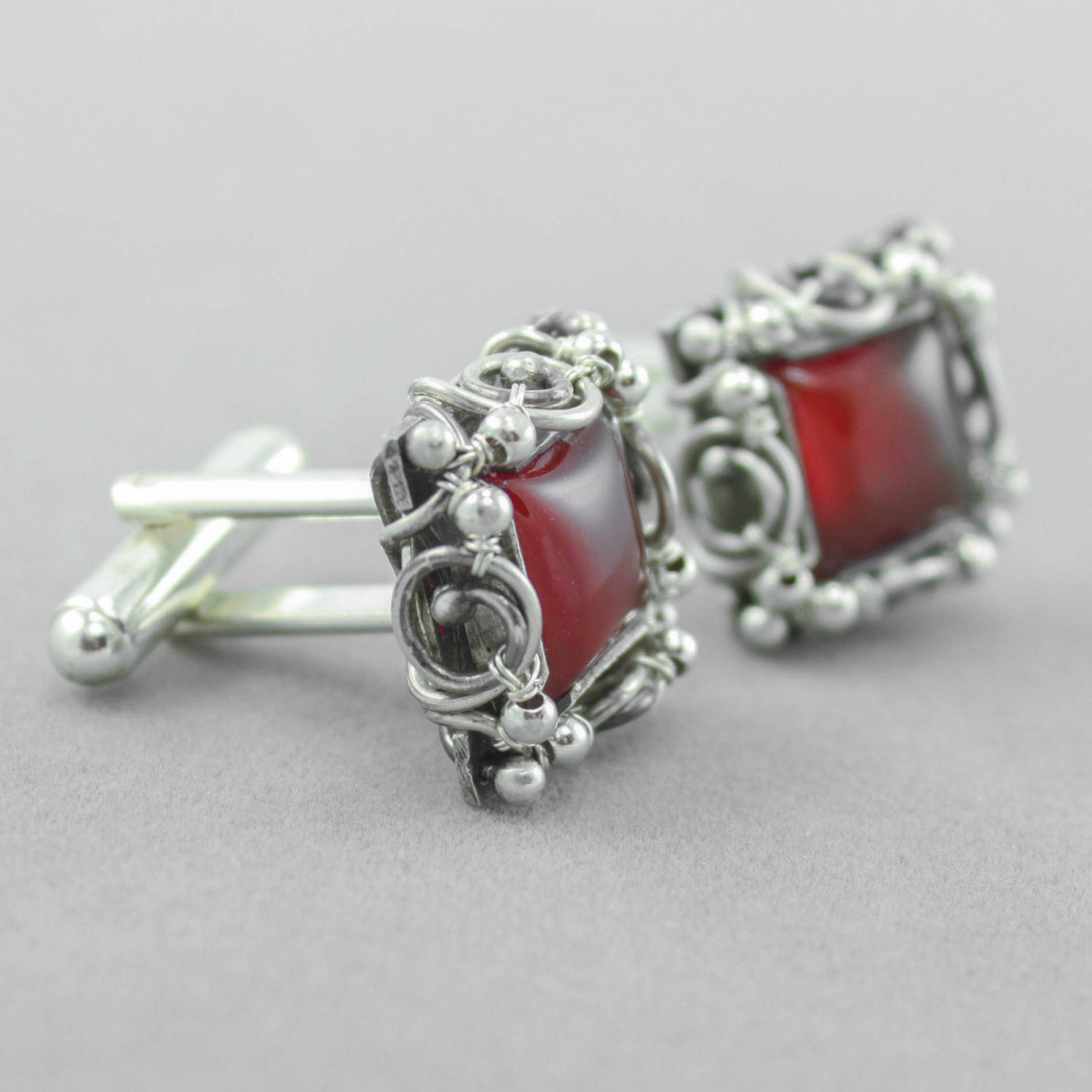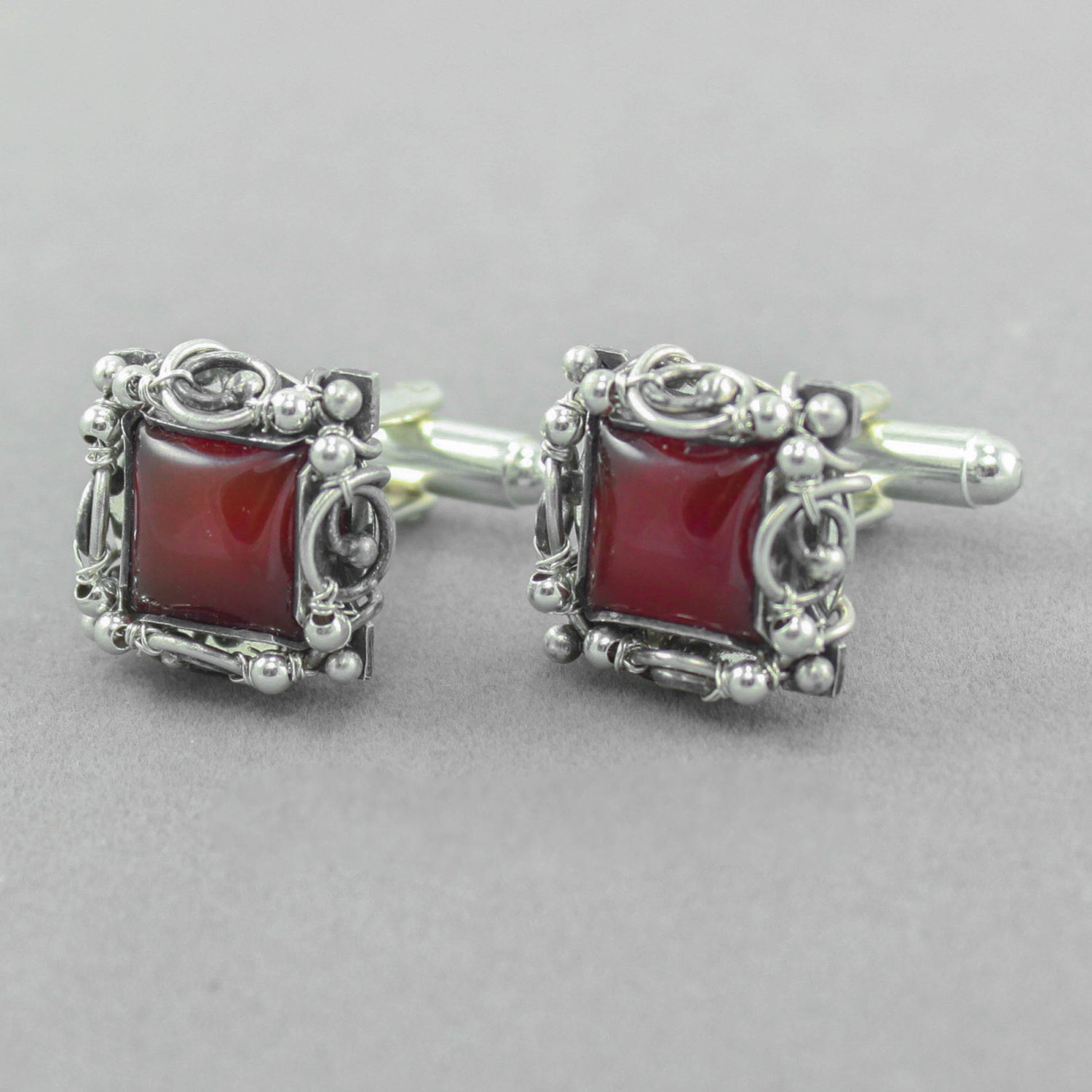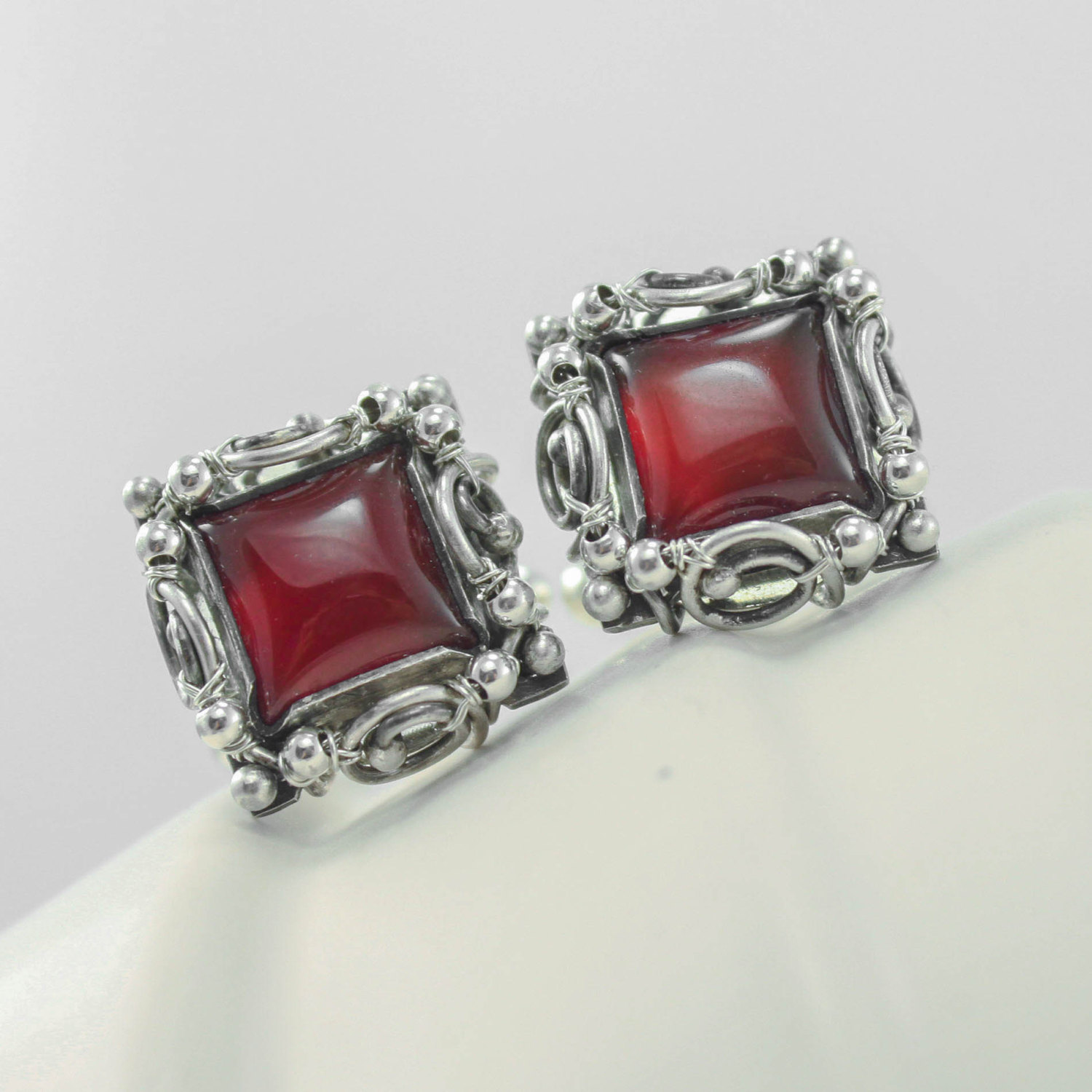 ~Sultan~ Carnelian Wire Wrap French-Style Cufflinks

Extremely unique and stylish, one-of-a-kind French-style cufflinks in Carnelian, fine and sterling silver. Carnelian is a very masculine and powerful stone. These red beauties make a perfect pair.
Matching Tux Studs can be made on request.
 
Components: Two (2) square-cut Carnelian gemstones, fine and sterling silver wire, silver-plated cufflink components.

Measurements: 0.75 inches x 0.75 inches.

Techniques: Sawing, soldering, forming, forging, bezel-setting, oxidizing, polishing.

 
~Healing Properties of Carnelian~
Carnelian is a stone of personal abundance and inner strength. It is a purifying stone that induces clarity, creativity, concentration, and career success. Carnelian is known to open new doors and its grounding energy will help you feel more in control of your life. It's protective energy can guard against evil both in the Earthly life and during the journey to the afterlife.

Carnelian will assist with physical healing and will reduce pain, especially in the kidneys and lower abdomen. It can be placed on the skin in the area of pain to alleviate symptoms. It is known to encourage healing from sores and kidney stones, and diseases of the circulatory system.

Cleanse carnelian in warm, running water and recharge it in the sunlight.