~Enchanted Garden~ Watermelon Tourmaline Wire Wrap Bracelet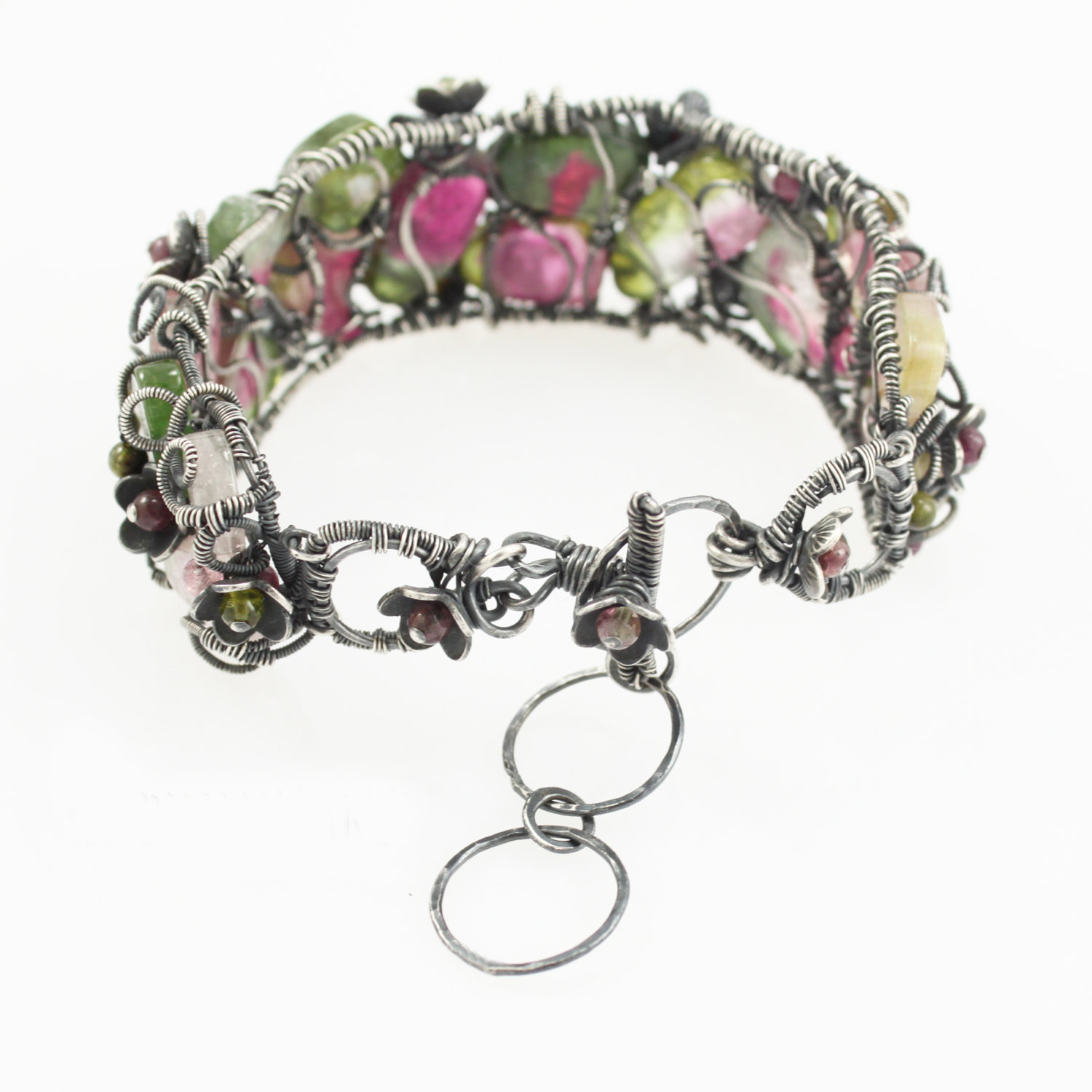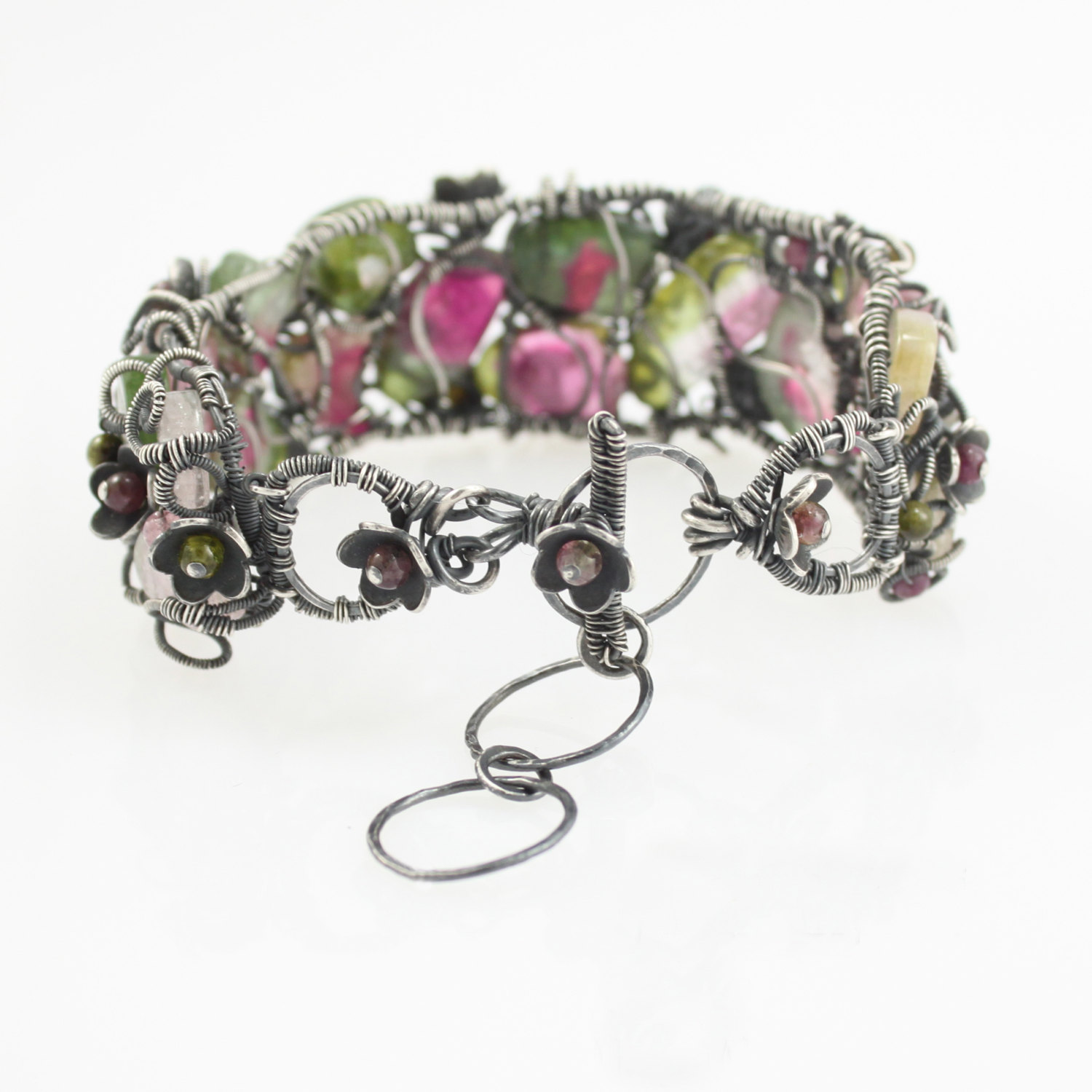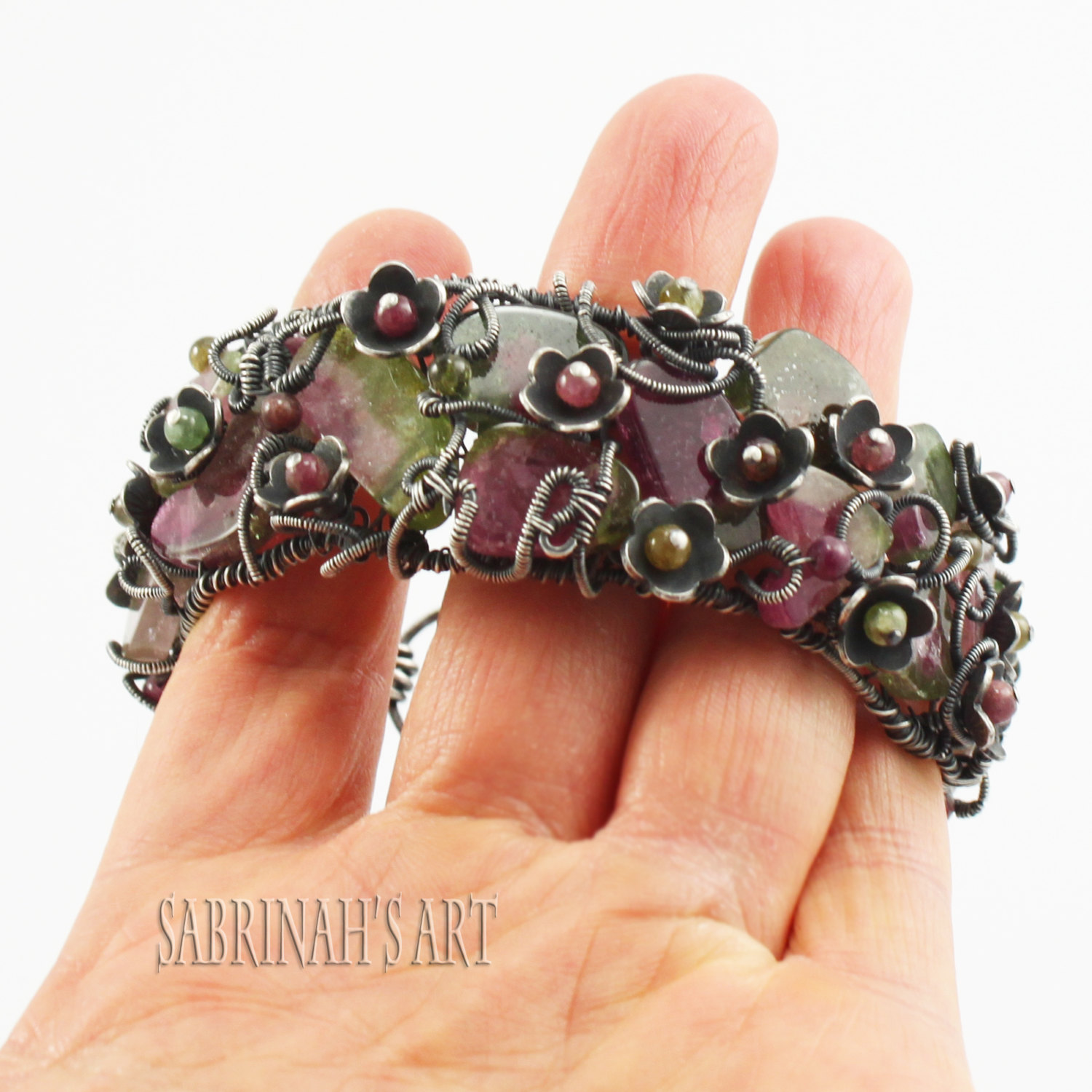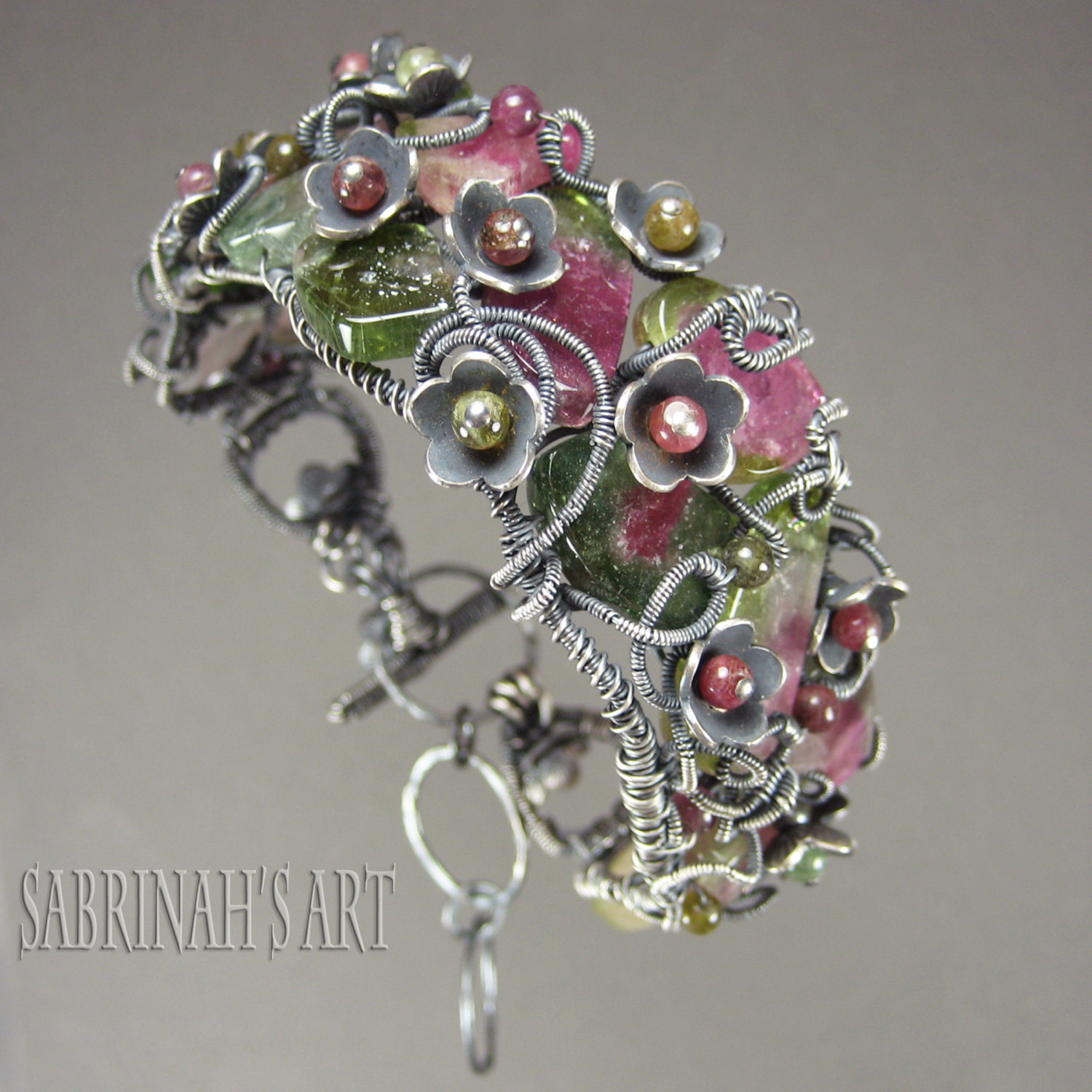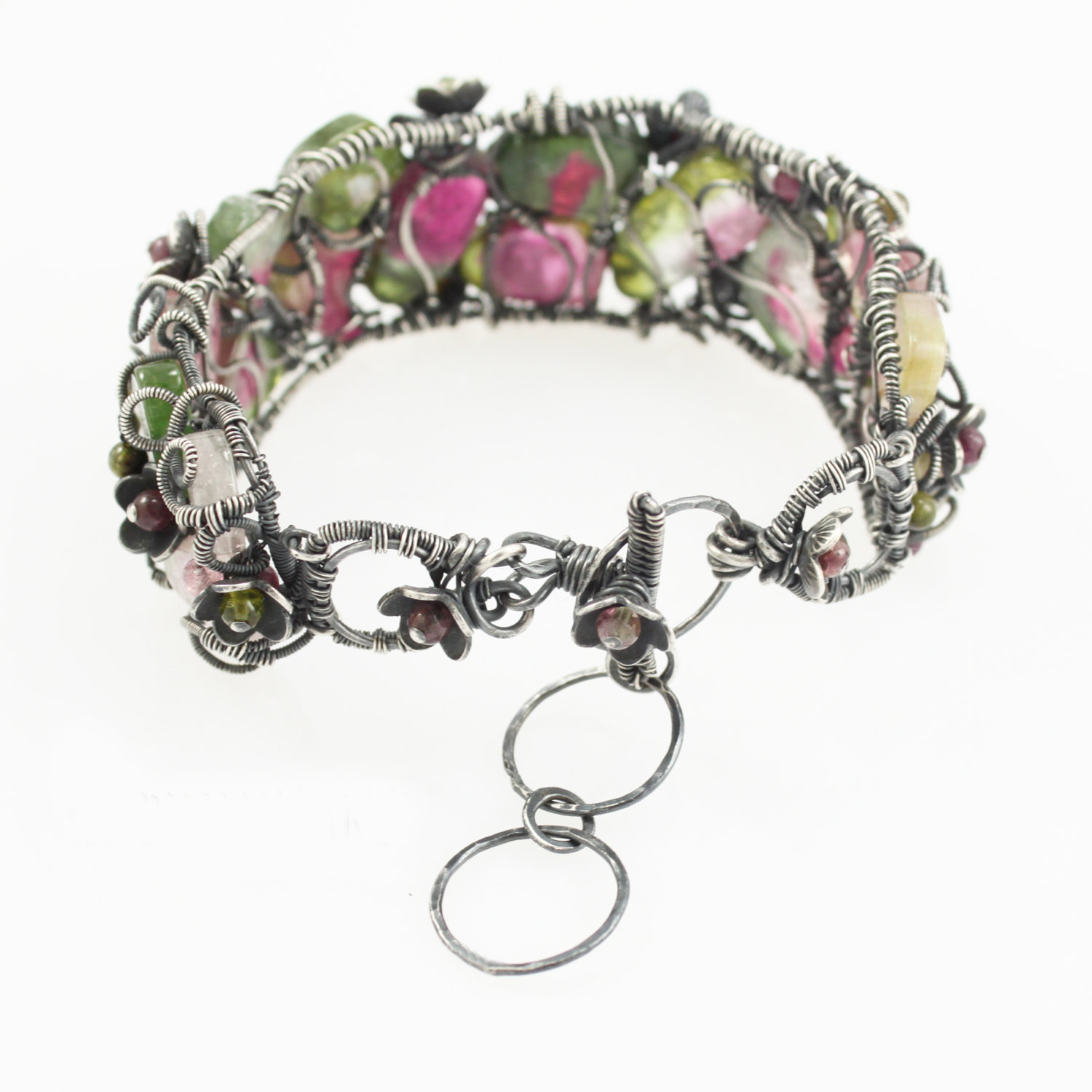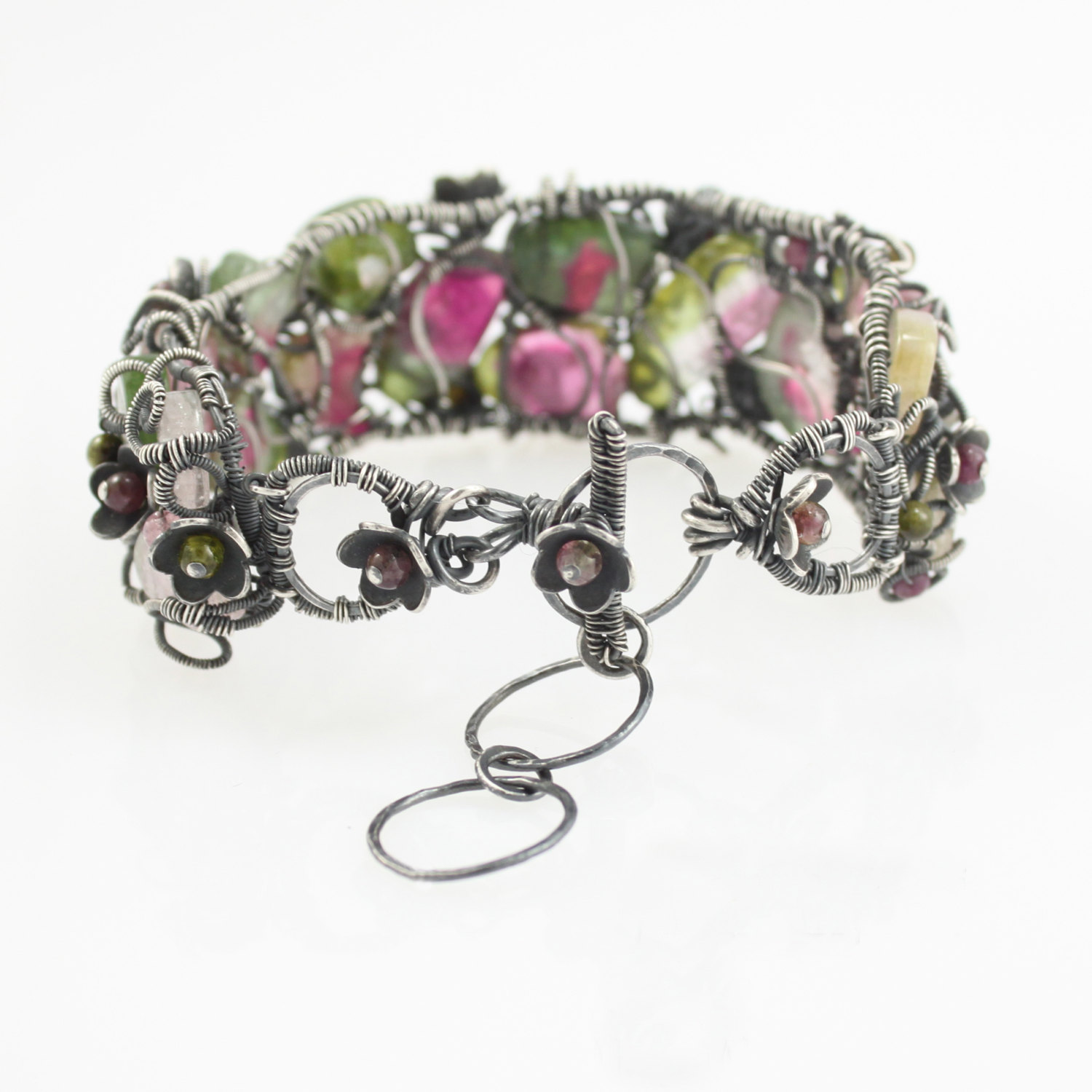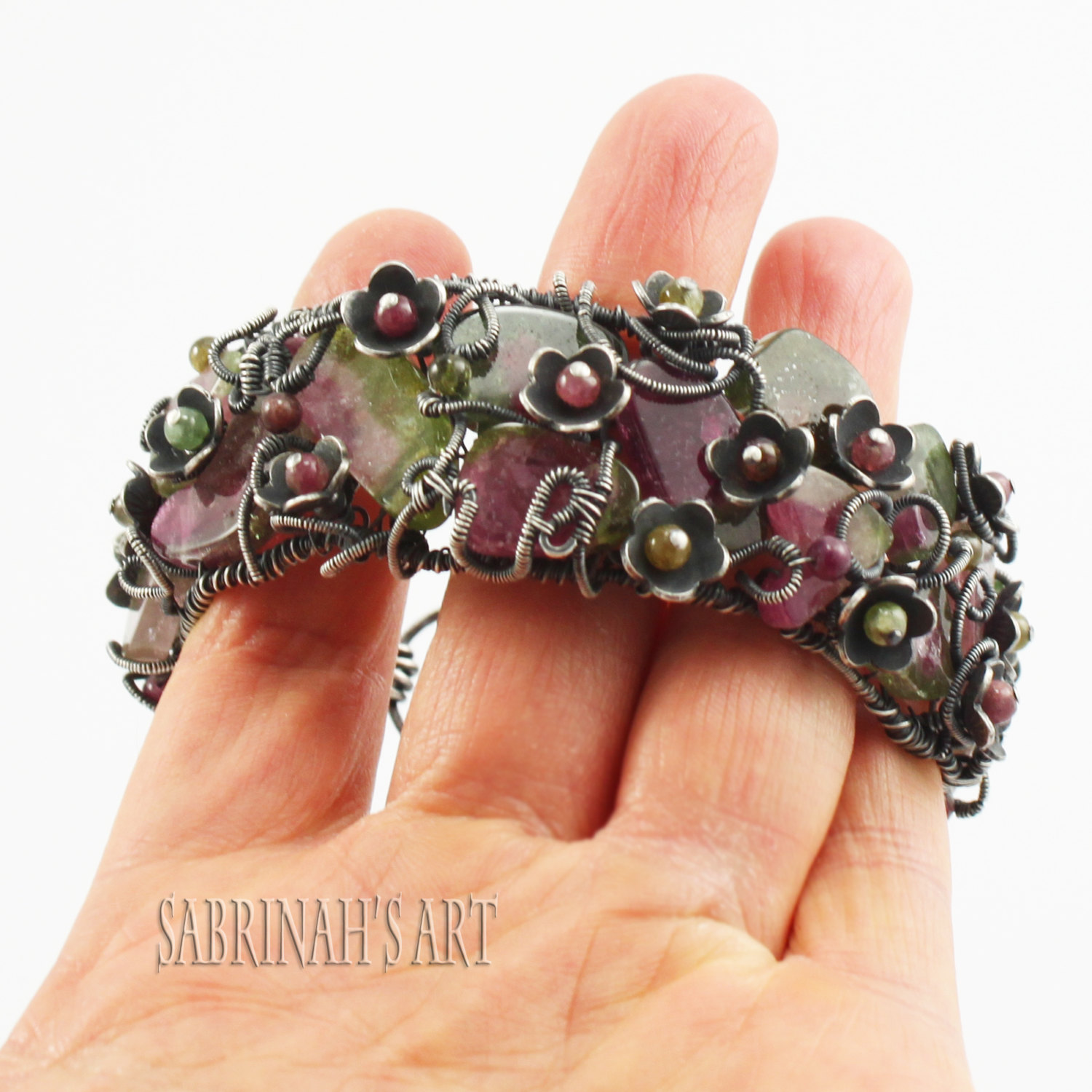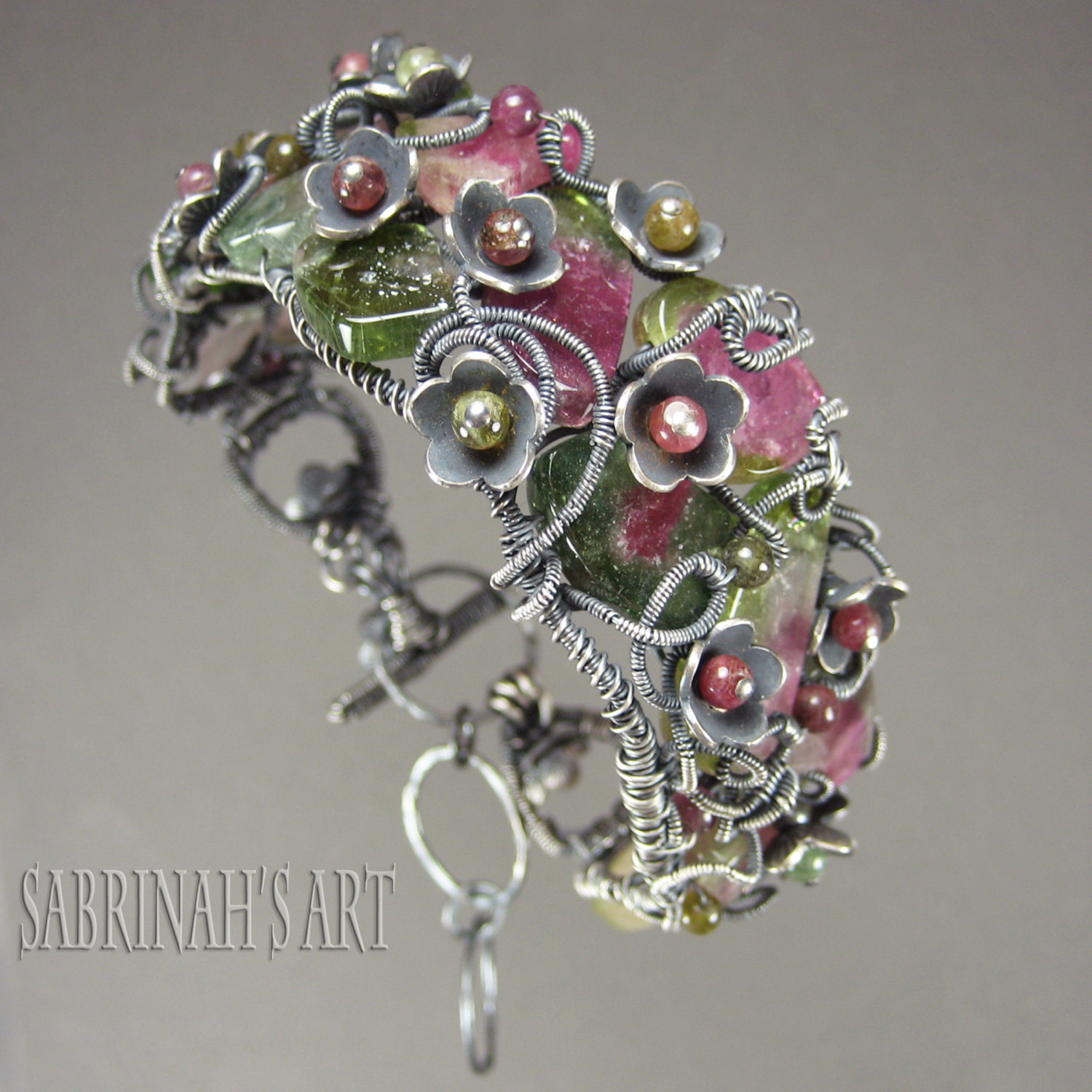 ~Enchanted Garden~ Watermelon Tourmaline Wire Wrap Bracelet
Inspired by the view of a twisted river from above, the framework of this bangle holds watermelon tourmaline gems in a mosaic form

 
Components:
17 Watermelon Tourmaline Gemstones, small pink and green tourmaline beads, Fine Silver flowers, sterling silver wire, hand-woven toggle clasp and chain, oxidized for an antique finish.

Techniques:
Forming, forging, extensive weaving.

Measurements:
Adjustable from 7 to 9 inches.

~Healing Properties of Watermelon Tourmaline~
Watermelon Tourmaline is a great stone for self-confidence, concentration, and communication. It will help to neutralize negative energy and balance relationships.

Watermelon Tourmaline will assist in regeneration of nerve tissue as it eases physical pain and increases immunity to disease and illness.