~Compassionate Love~ Rhodochrosite Wire Wrap Bracelet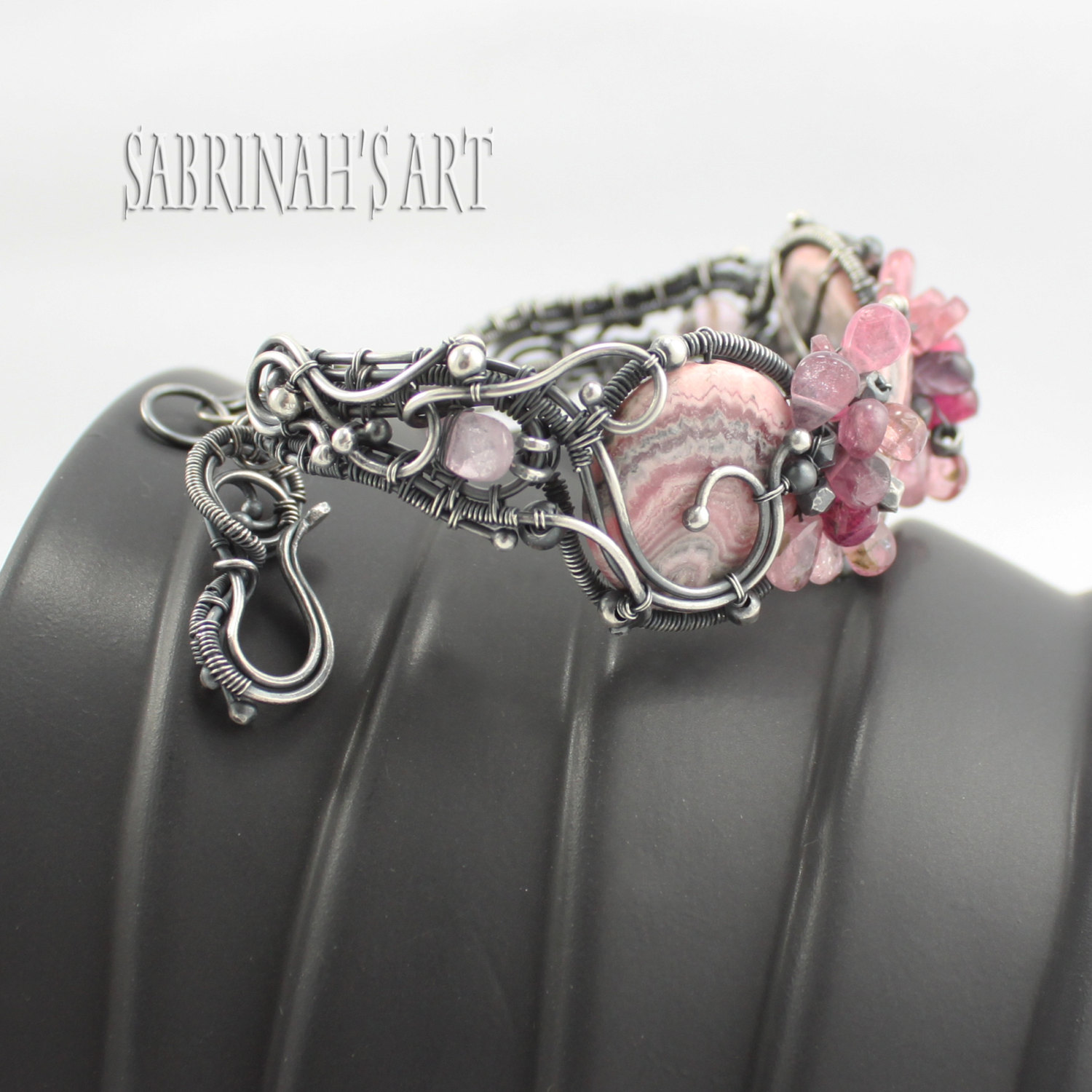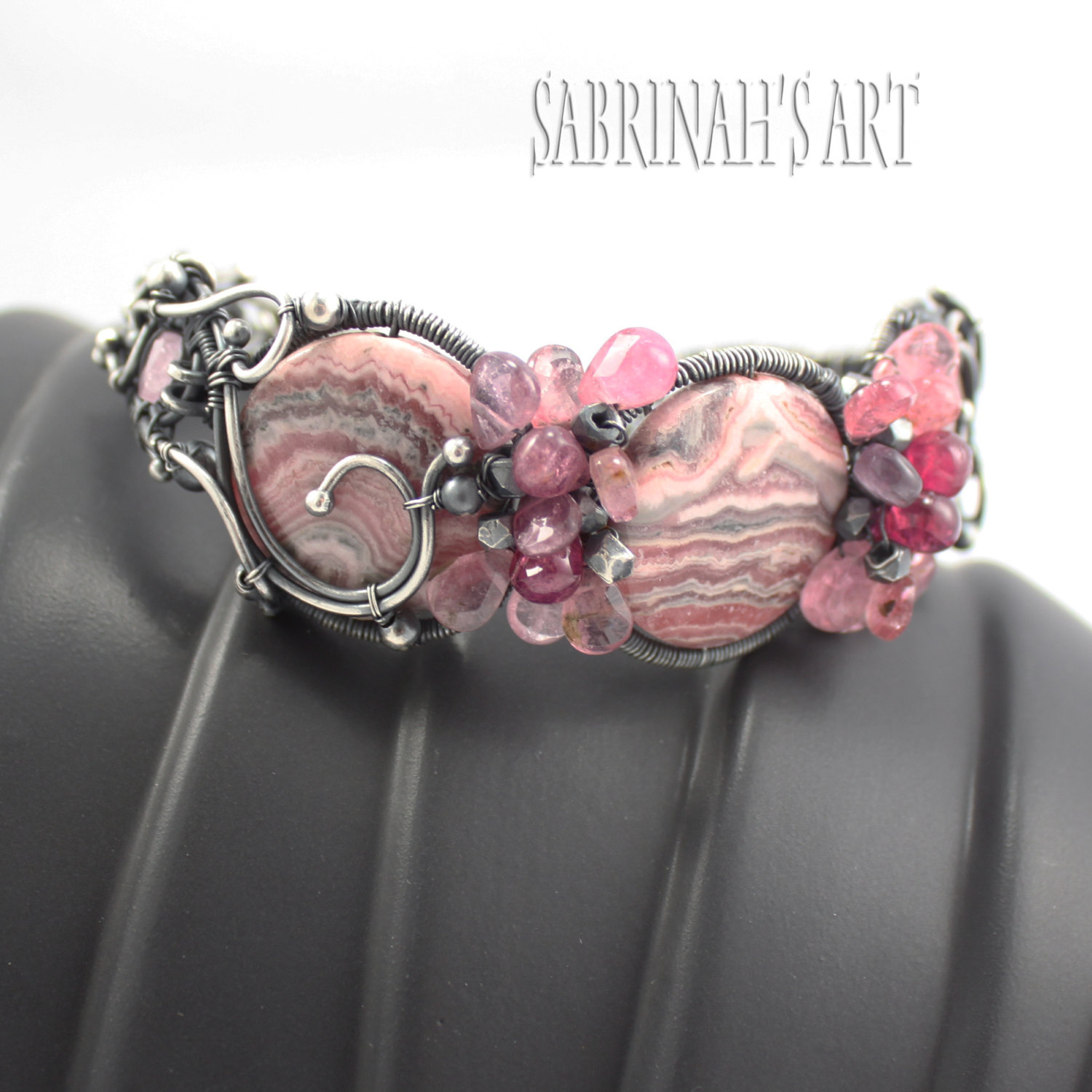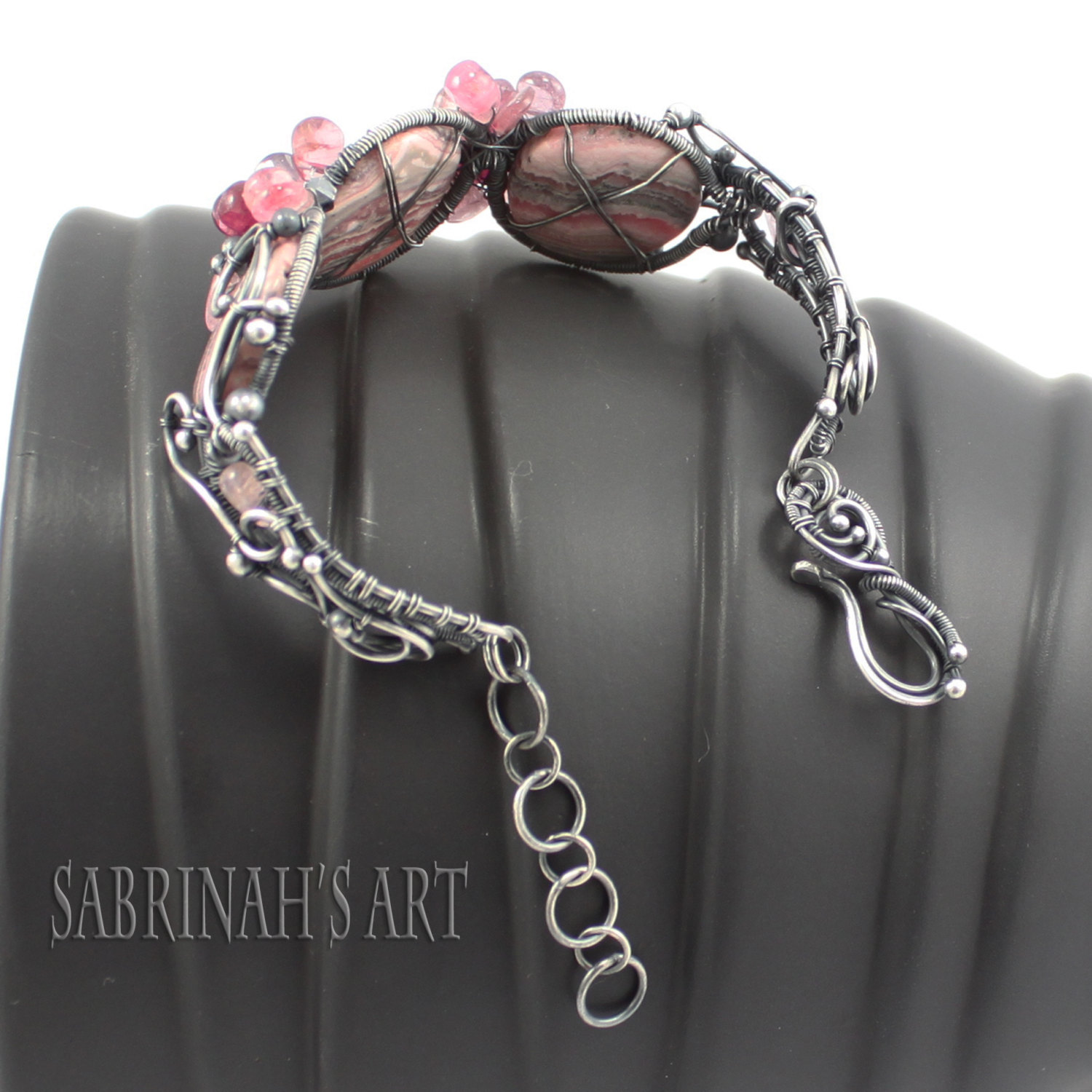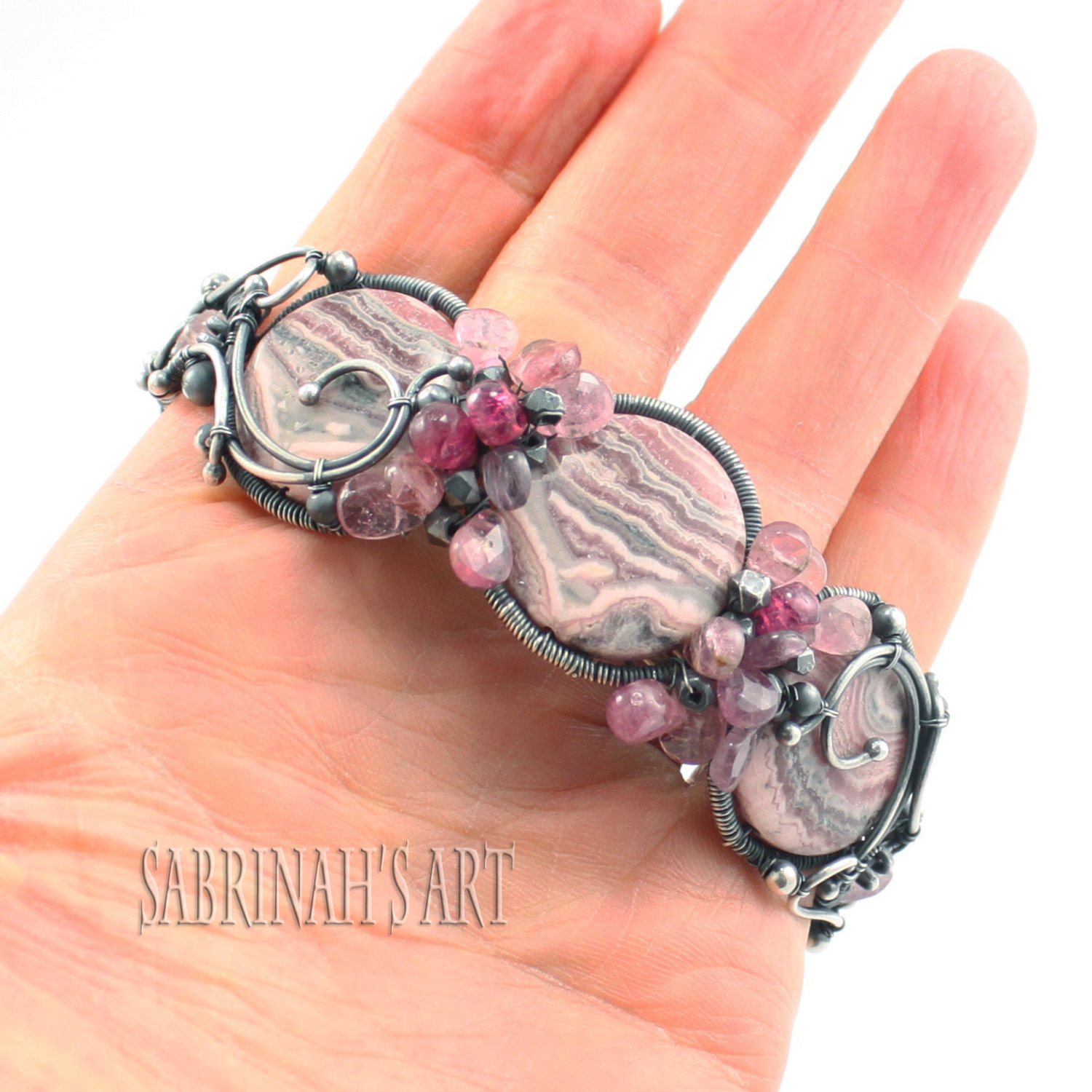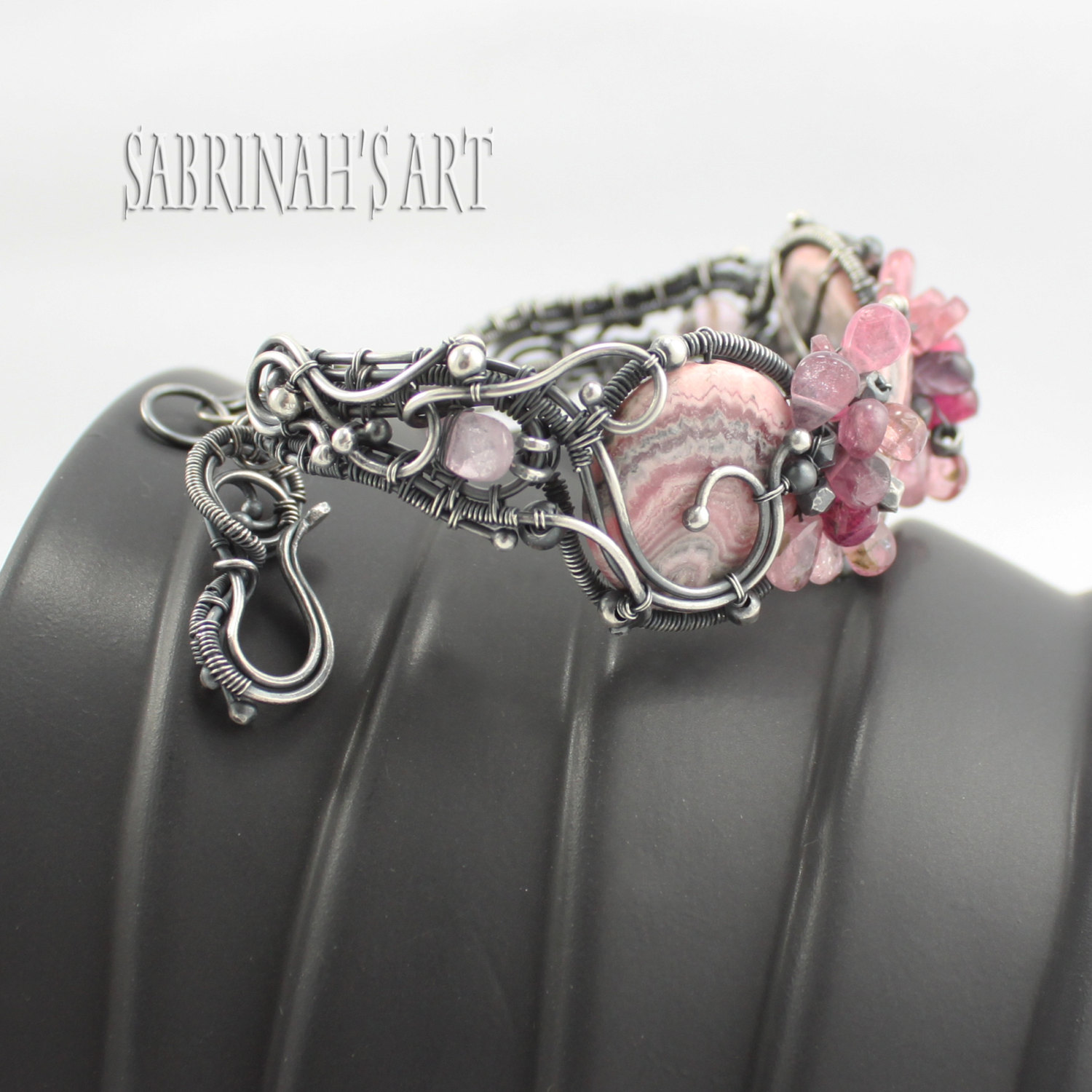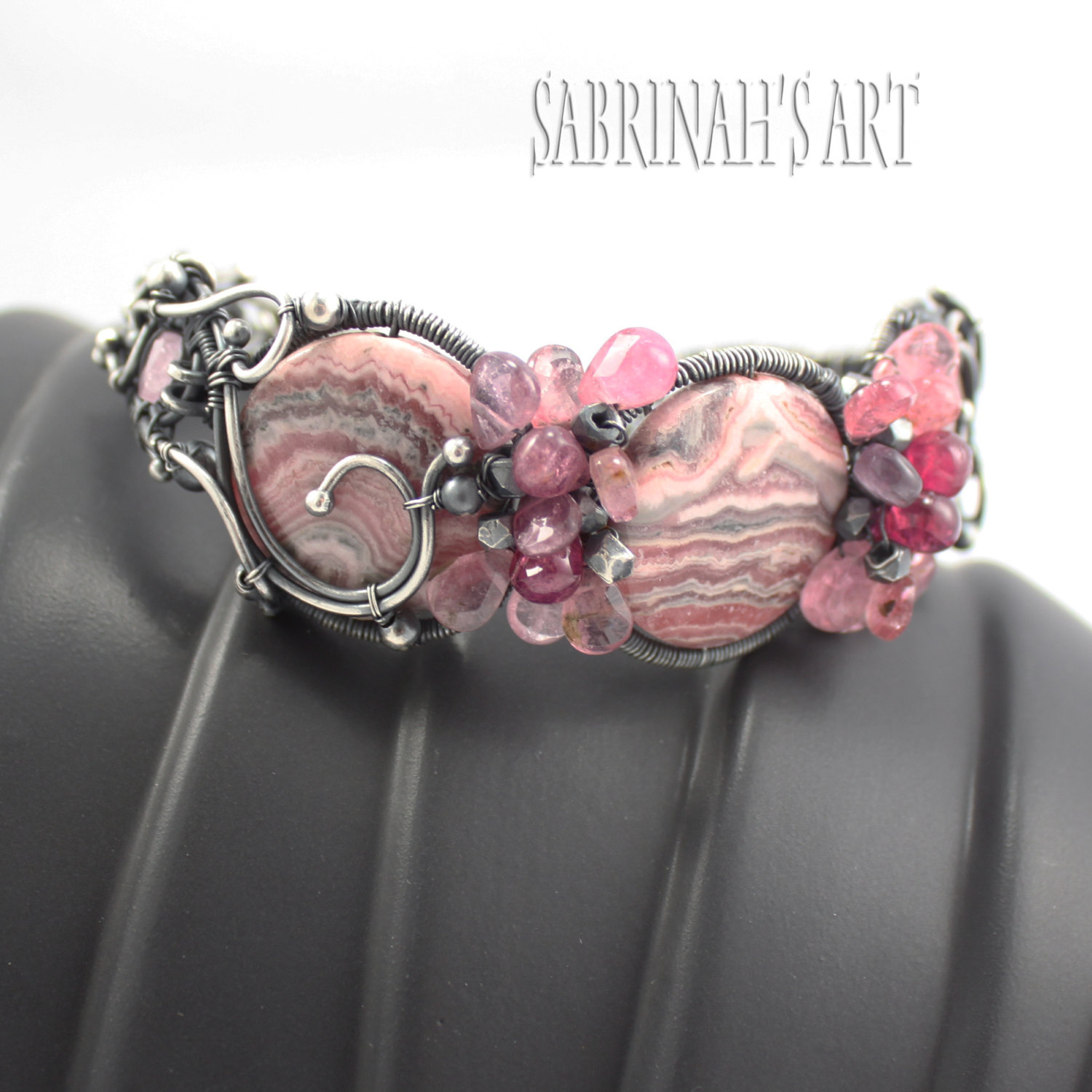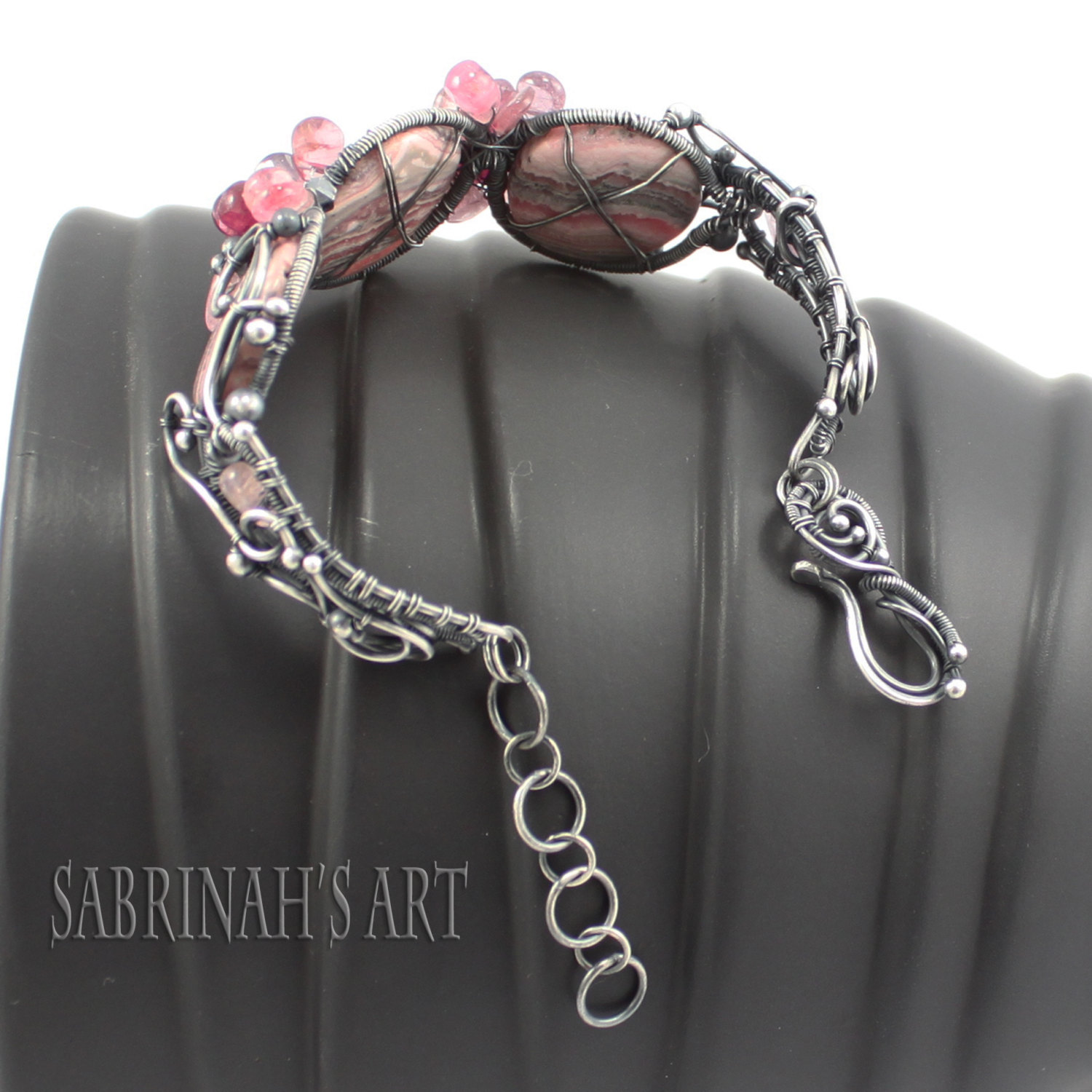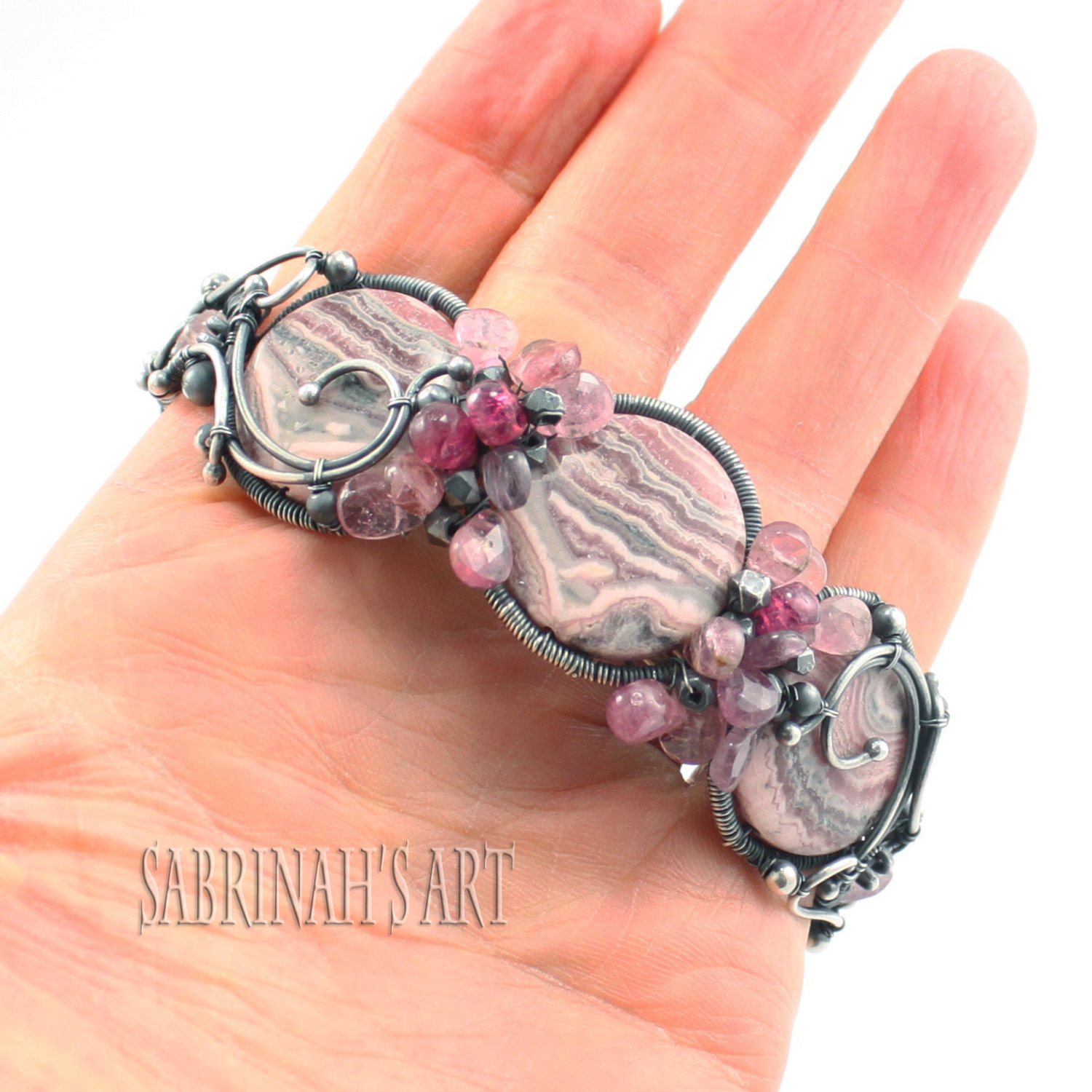 ~Compassionate Love~ Rhodochrosite Wire Wrap Bracelet
"Path to Self-Devotion" wire wrap bracelet cuff in Rhodochrosite, Pink Tourmaline, Fine and Sterling Silver

Components:
3 large Rhodochrosite gemstones, 21 pink tourmaline briolette, Fine and Sterling Silver beads, Handmade sterling chain and S-hook closure, Sterling and Fine Silver wire.

Measurements:
Adjustable from 7 to 9 inches

~Healing Properties~
Rhodochrosite is a stone of duality in that it is both soothing to mind and body while also supplying physical energy as needed. Rhodochrosite will bring comfort and restore harmony among existing friendships. It will allow a consistent flow of tolerance, kindness, compassion, and self-love.

"Rhody" will assist in blood pressure stabilization, circulation, and is used to prevent arterial diseases.

Pink Tourmaline promotes sympathy and attracts love. It will enhance self-confidence and your ability to communicate. Pink tourmaline will lessen anxiety and aid in the treatment of infection and diseases involving the heart.