~Healing Tendrils~ Mint Jade Wire Wrap Bracelet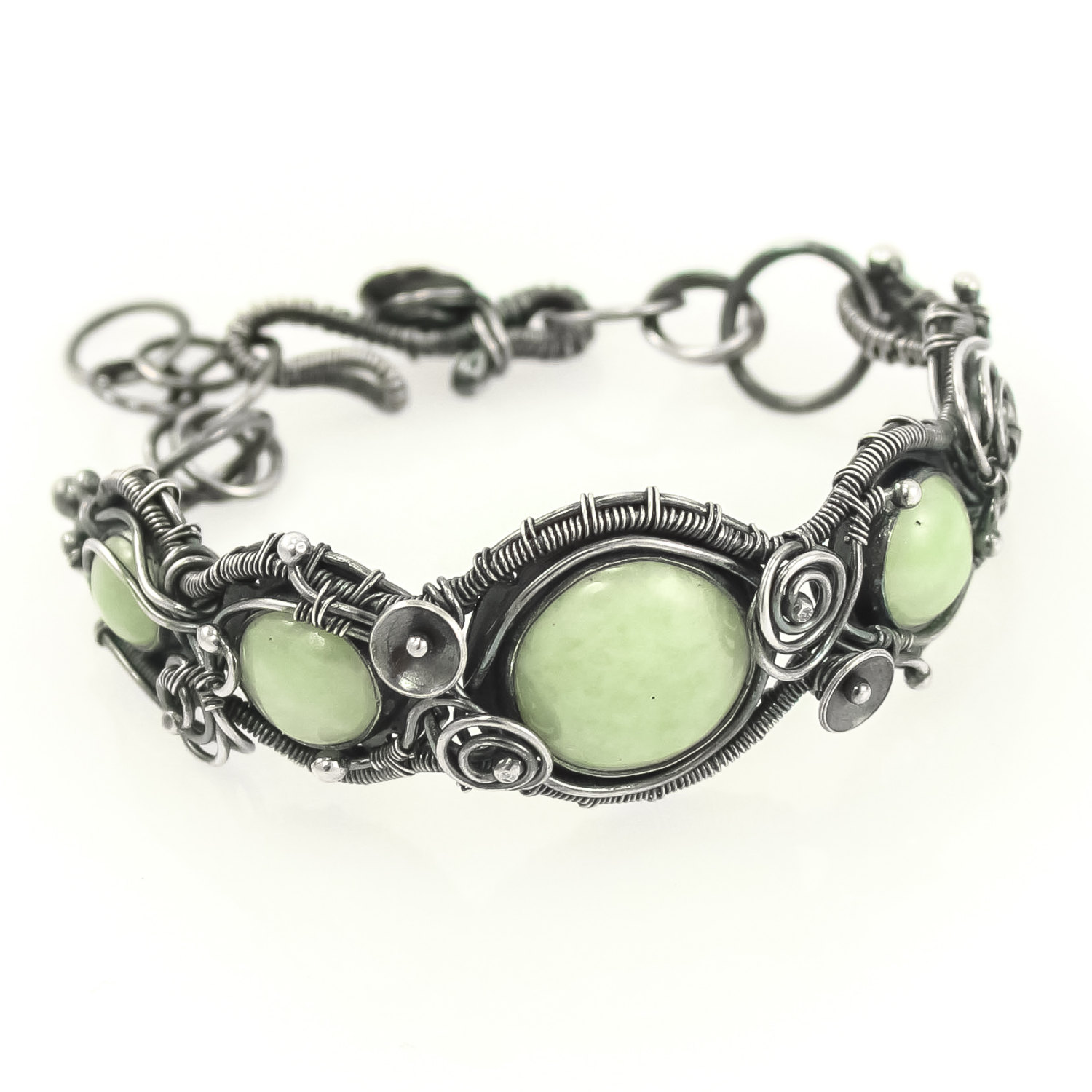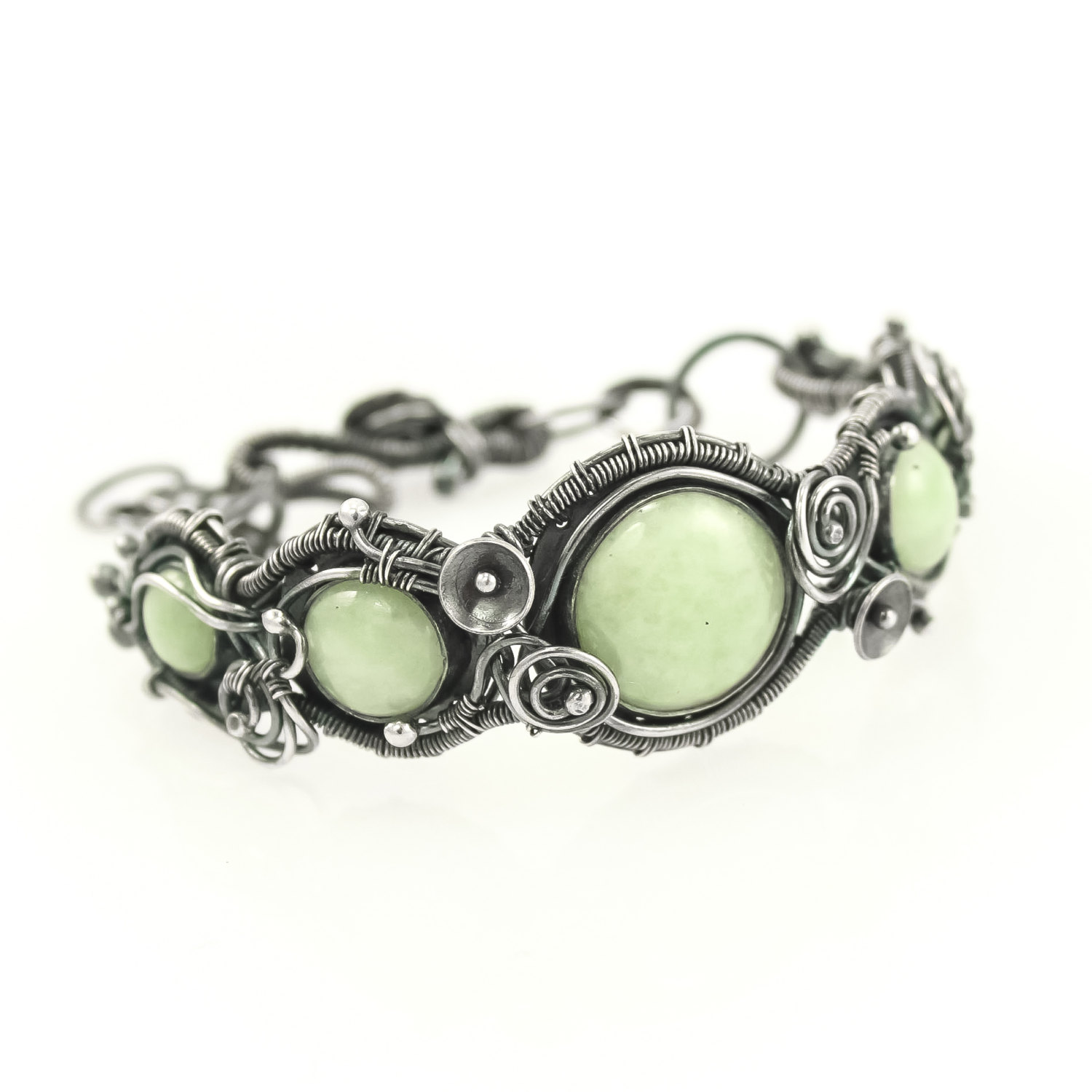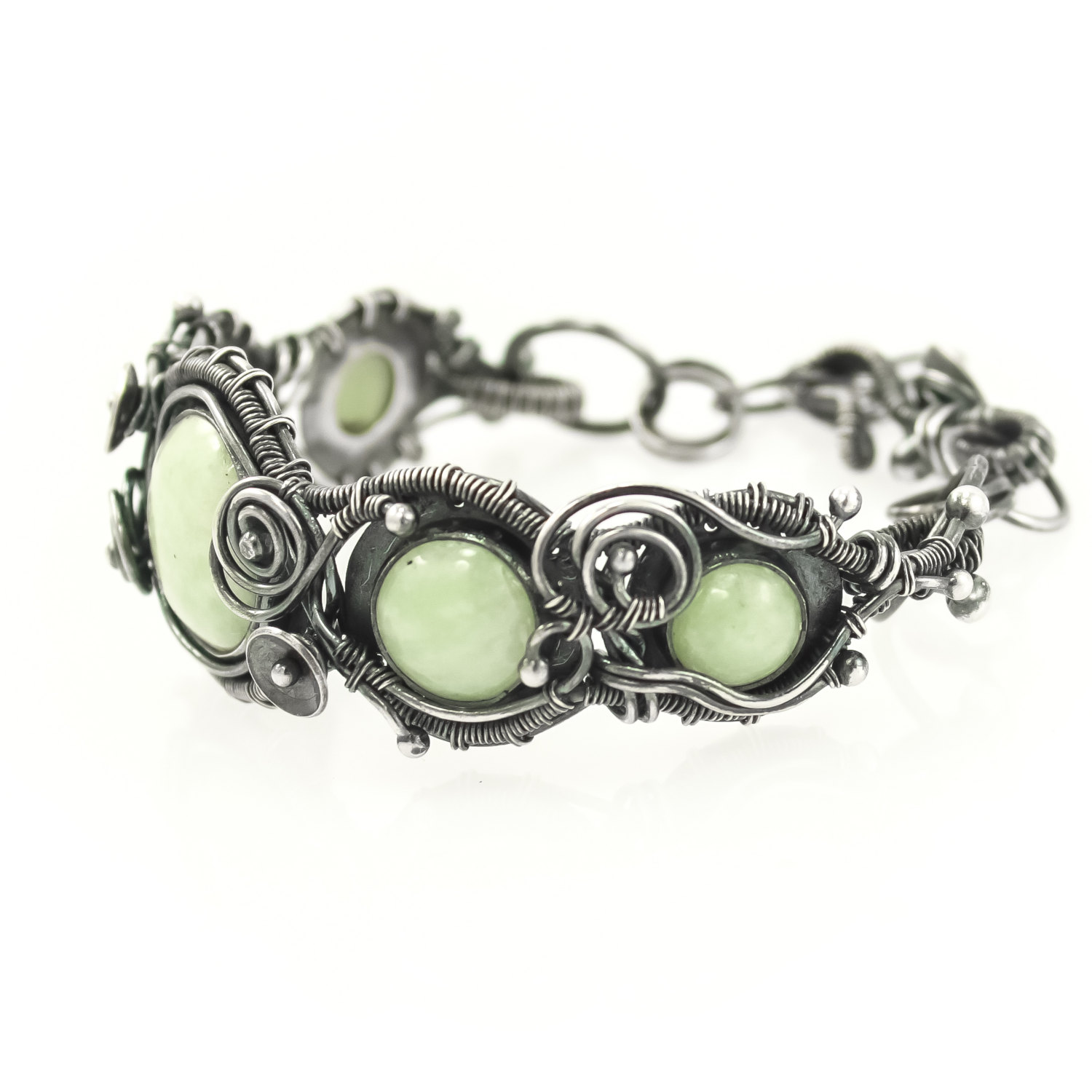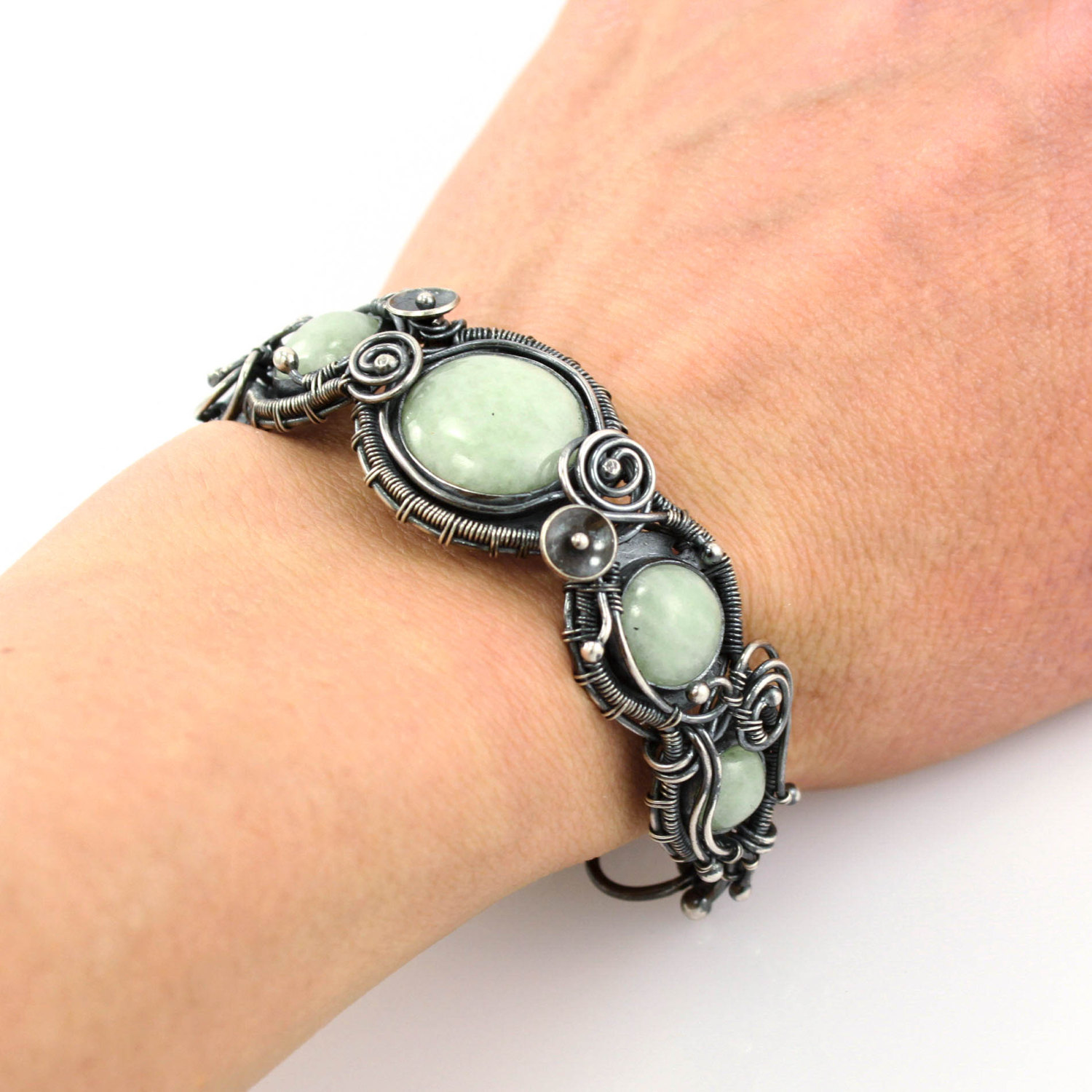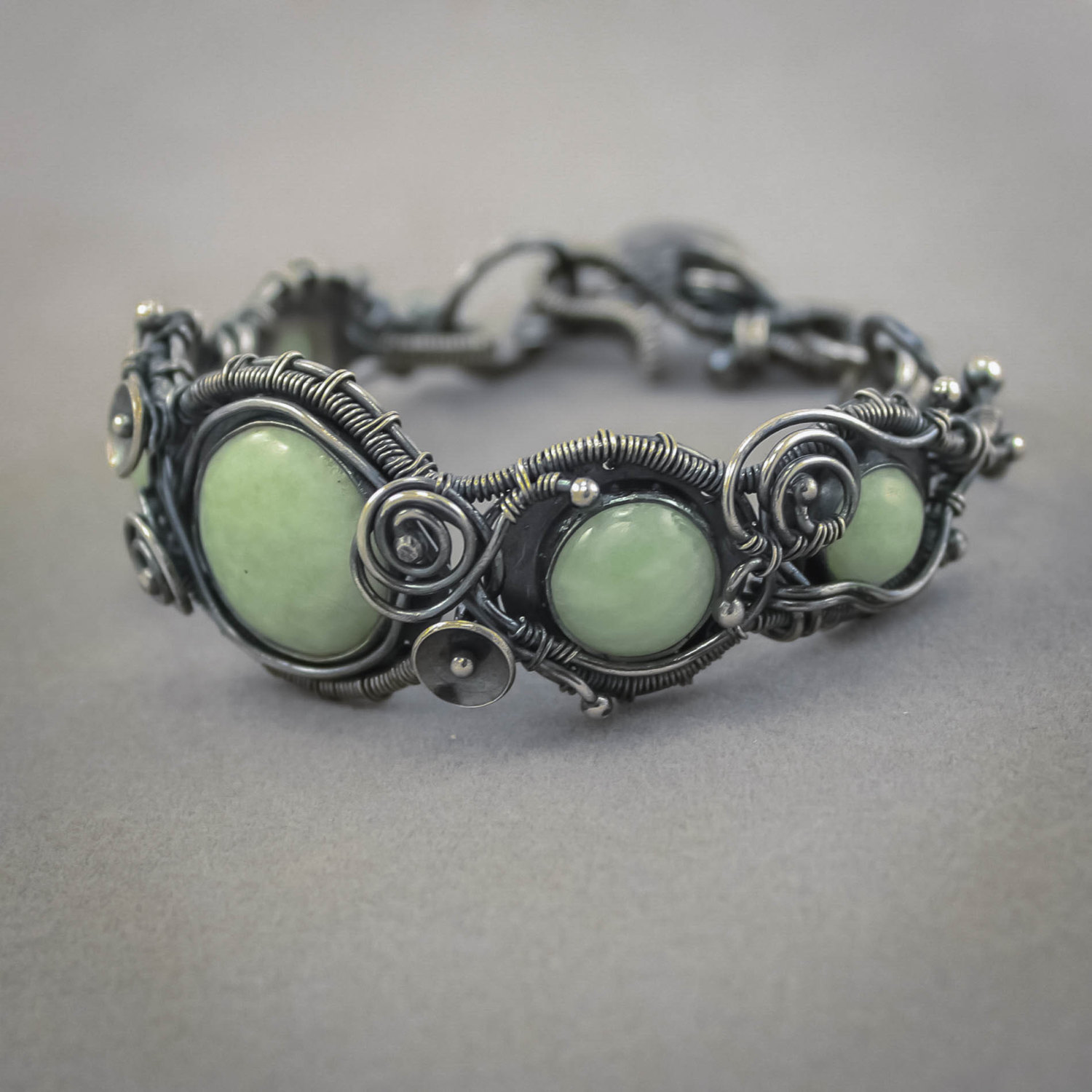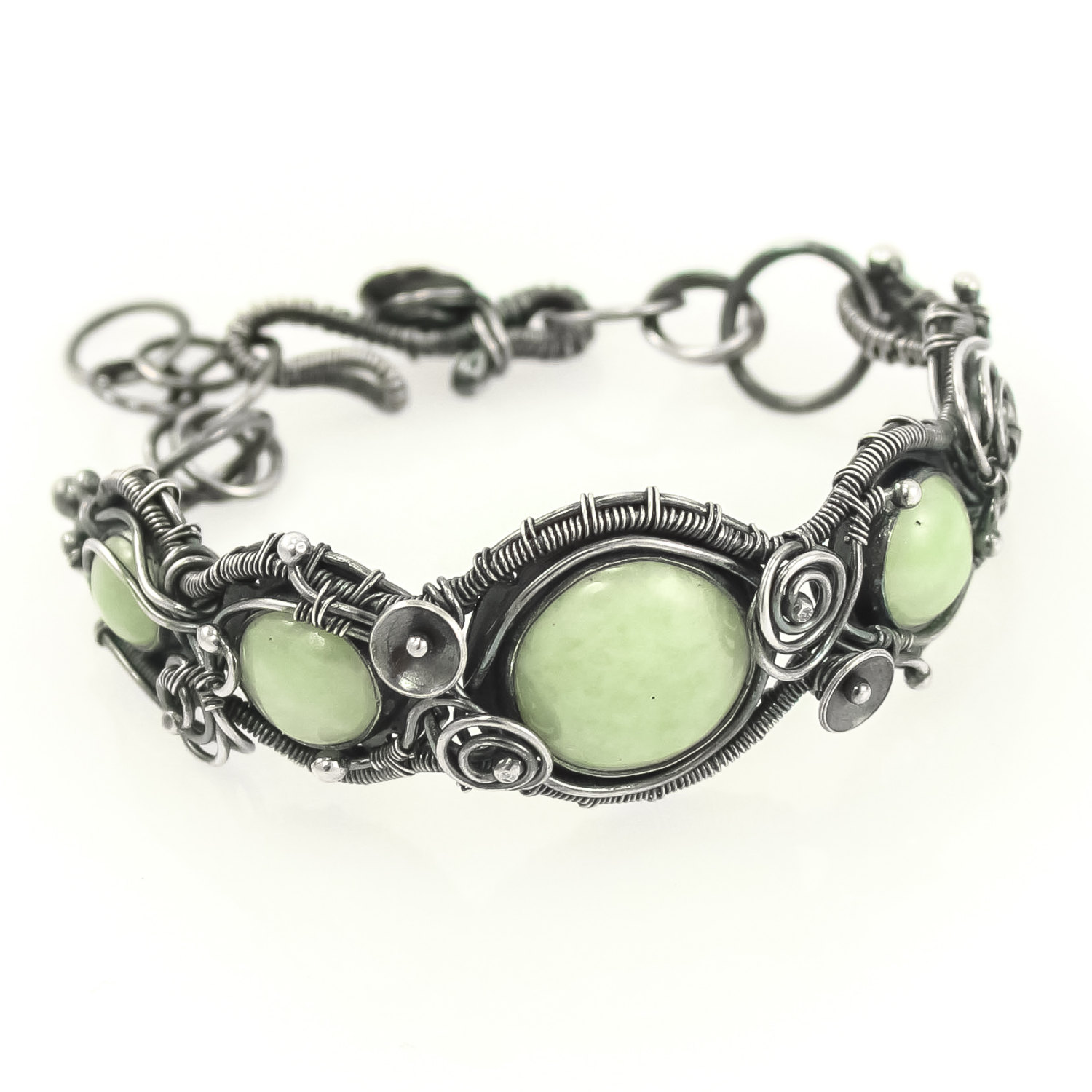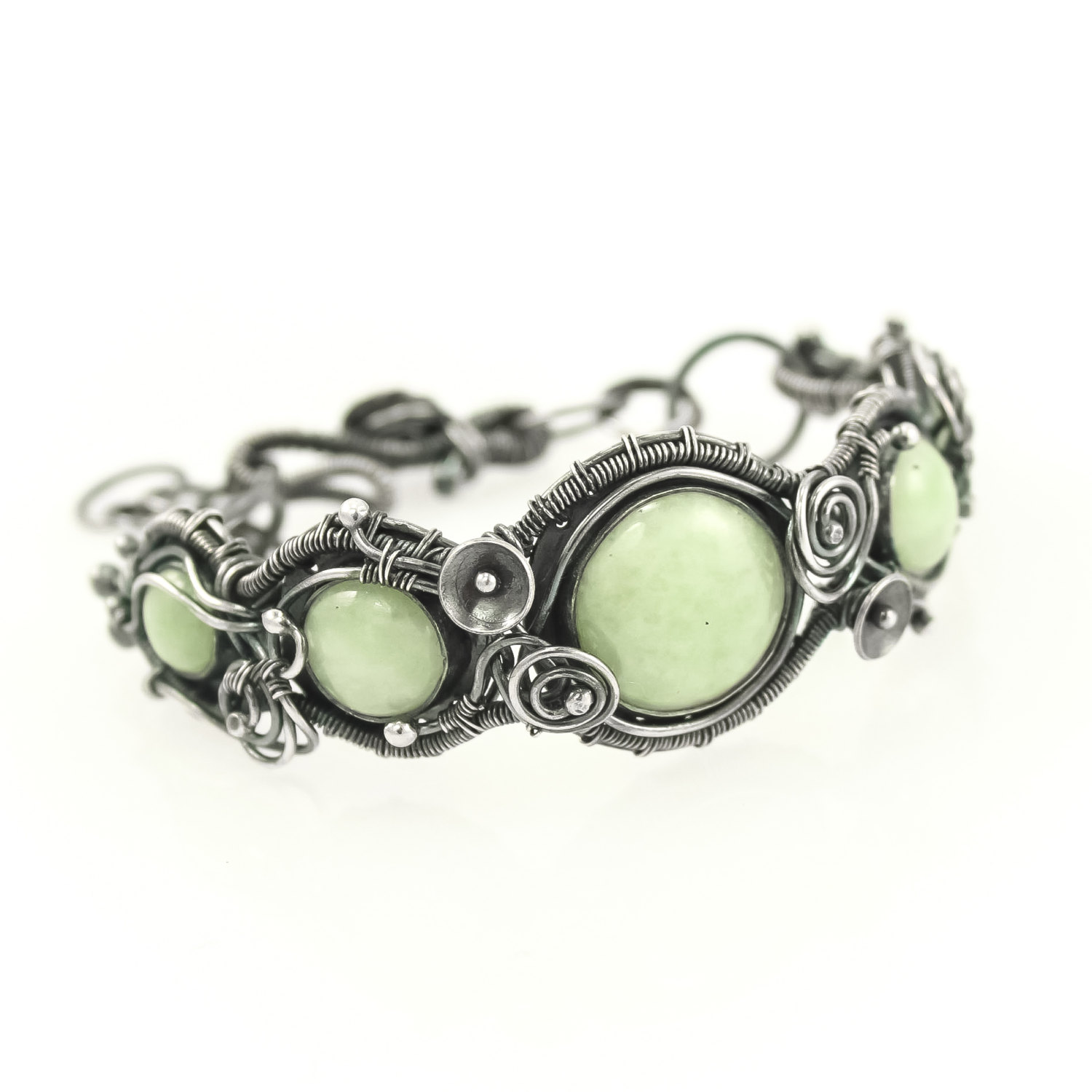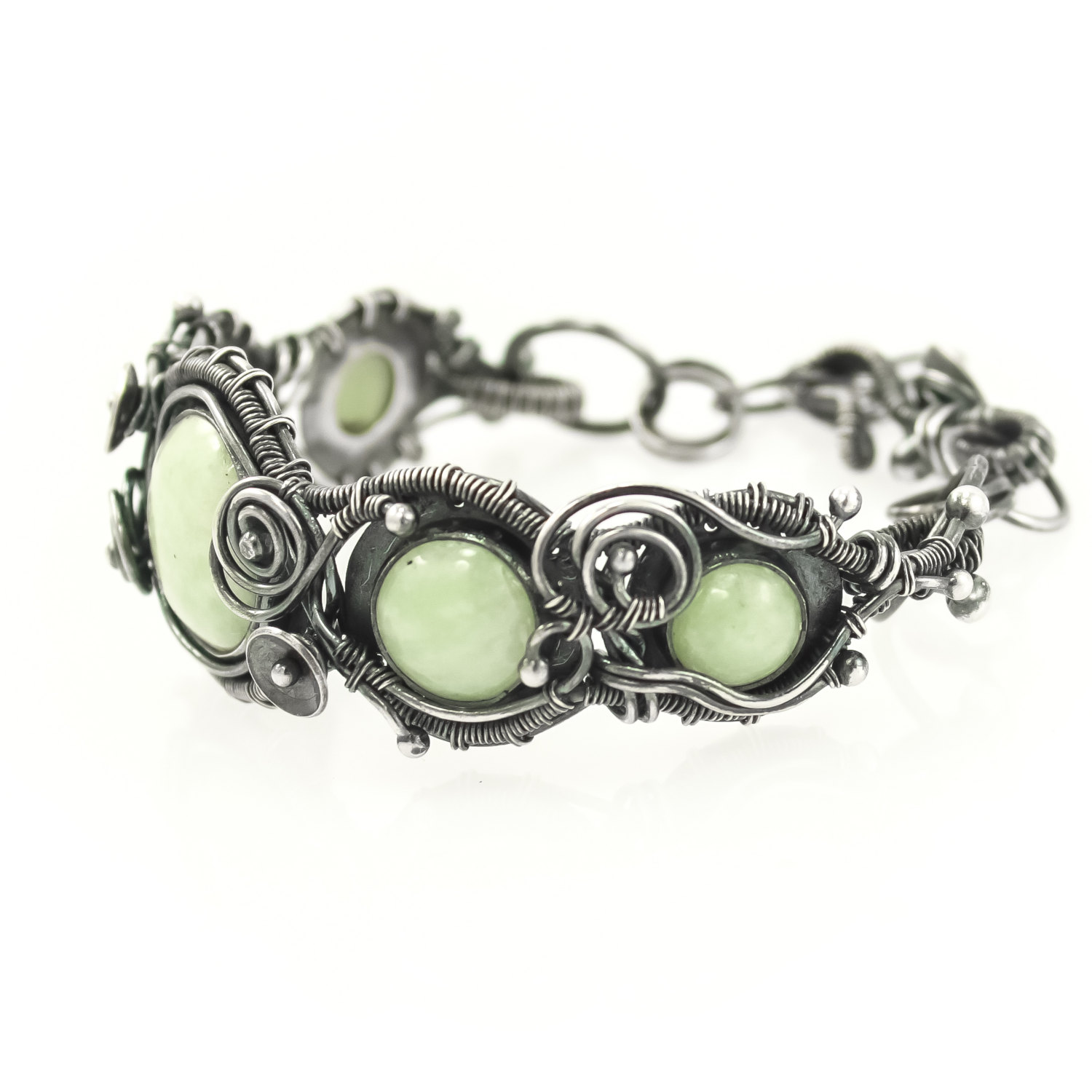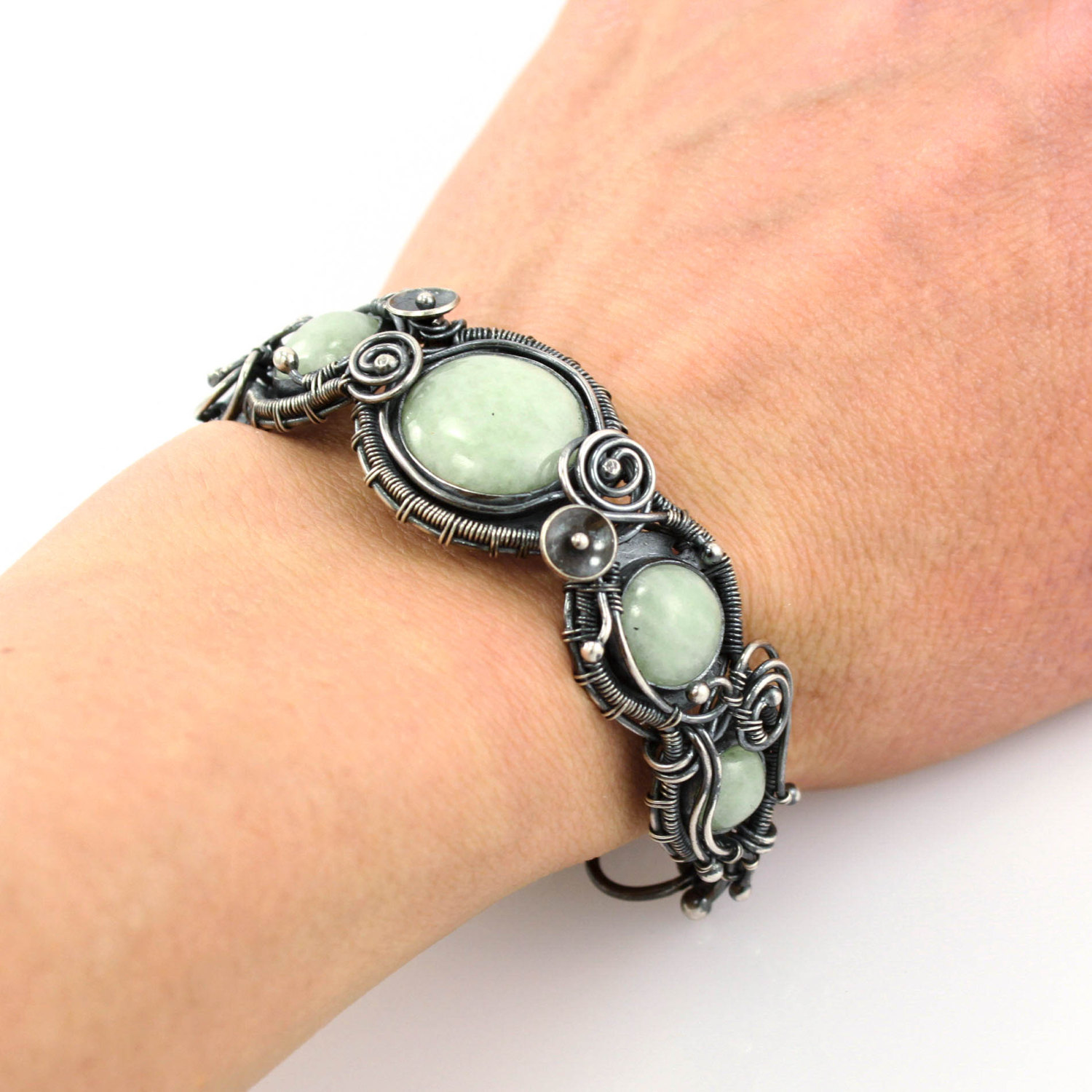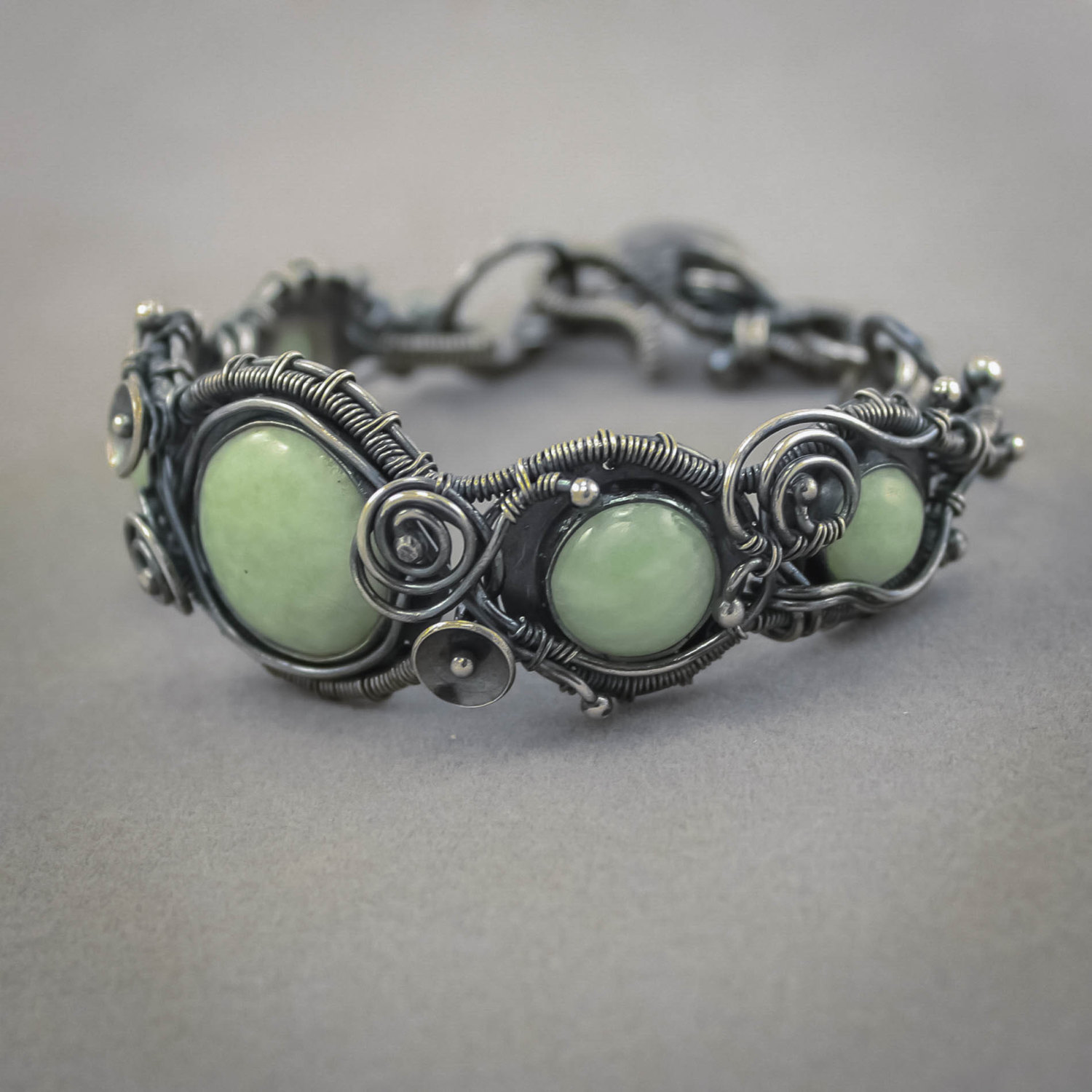 sold out
~Healing Tendrils~ Mint Jade Wire Wrap Bracelet
Components:
5 Mint Jade Gemstone cabochons, Fine and Sterling Silver Wire.

Techniques:
Forming, Forging, Sawing, Weaving, Oxidizing, and Polishing.

Measurements:
One inch at the widest part with an adjustable 6 to 7.5 inch length.

~Healing Properties of Jade~
Jade has a strong history in Asian culture and philosophy, and is known as a stone of great luck. It is called the "dream stone" because it allows people to have vivid dreams that help in discovery of unique aspects of their conscious lives.

Jade balances mind and body, and will therefore assist in manifesting ideas, dreams, and goals into reality. Jade is a stone known to promote longevity, courage, generosity, and compassion.
Especially helpful with organs that detoxify the body, Jade strengthens the heart, central nervous system, and kidneys, and will boost immunity.