~Pleiades~ Blue Zircon Wire Wrap Bangle Bracelet Cuff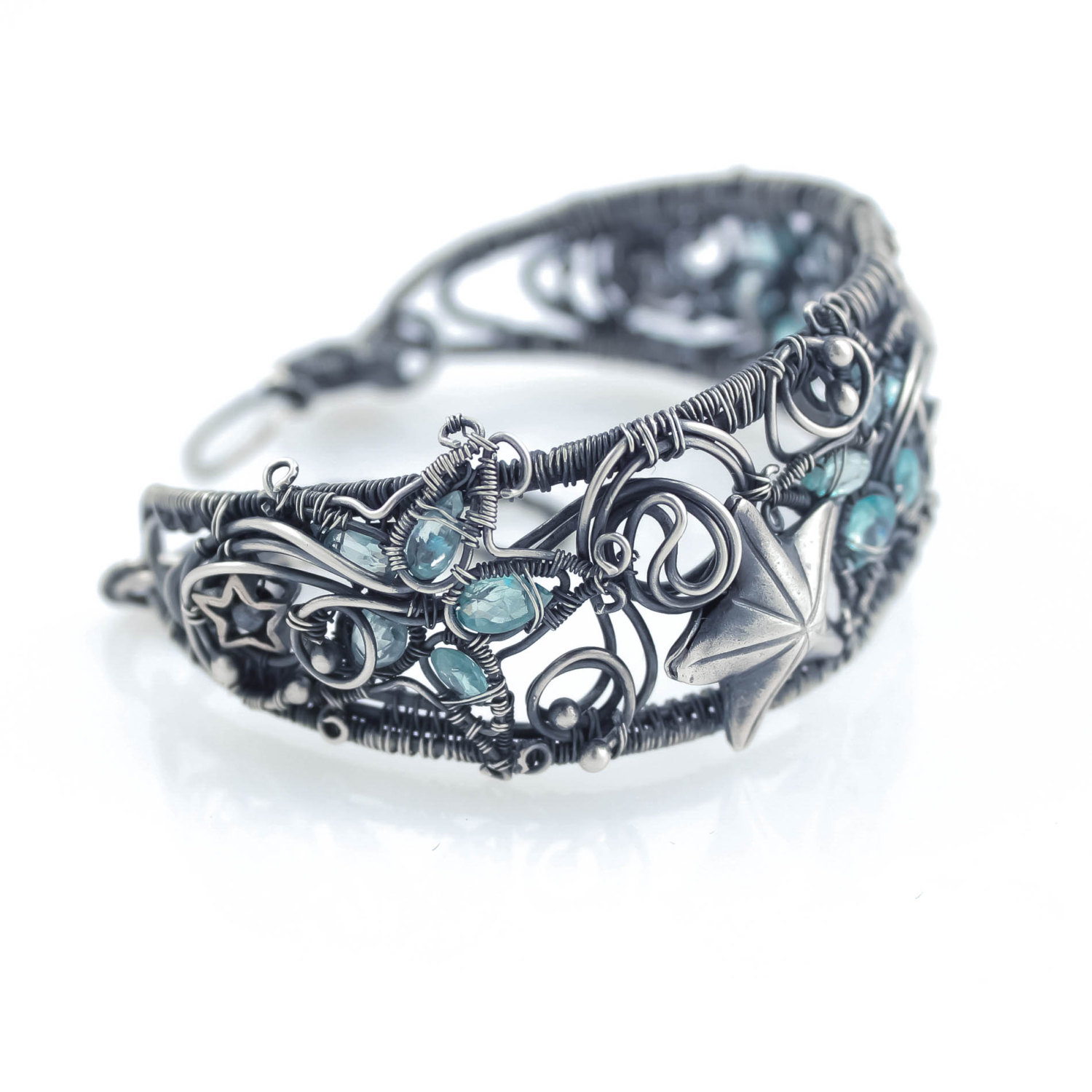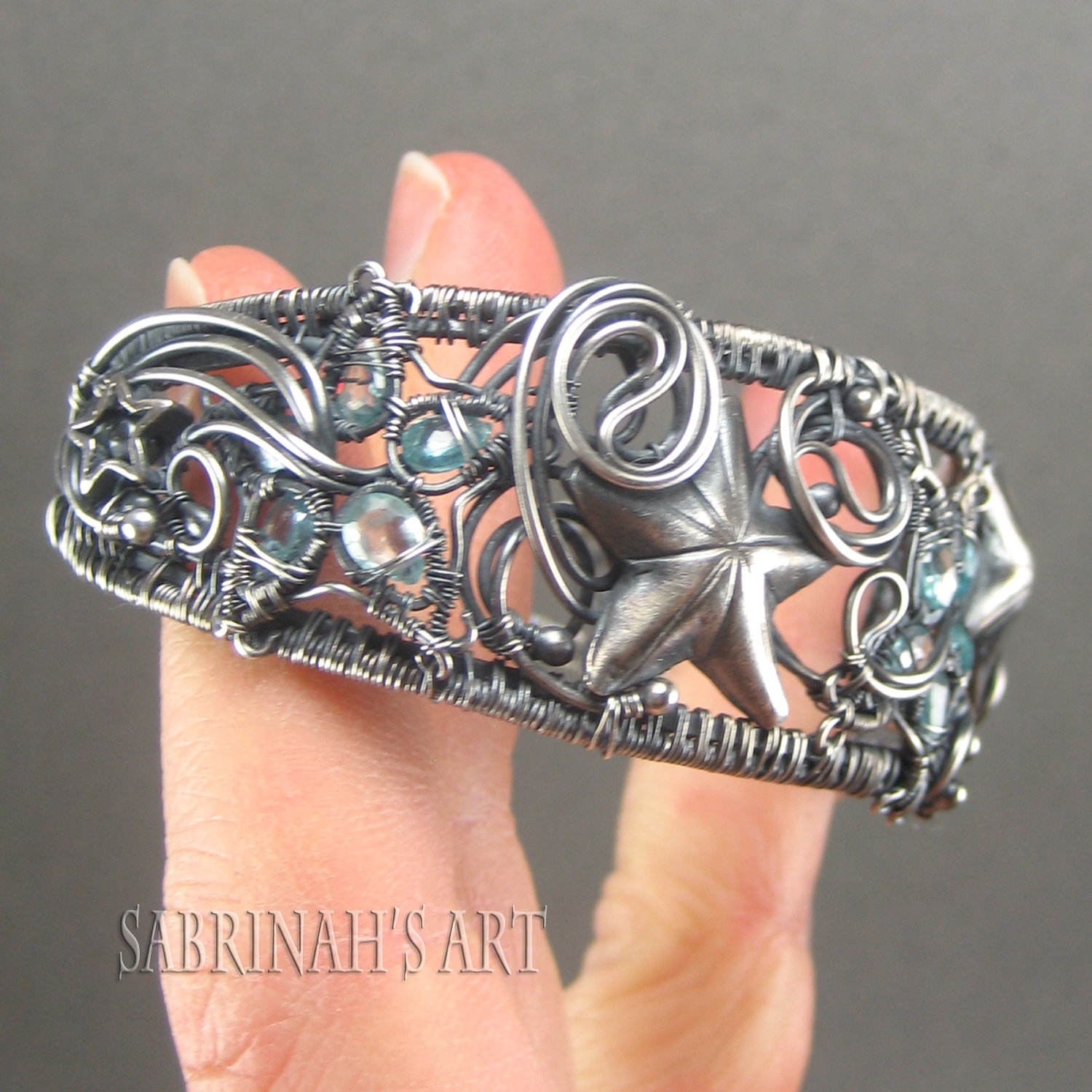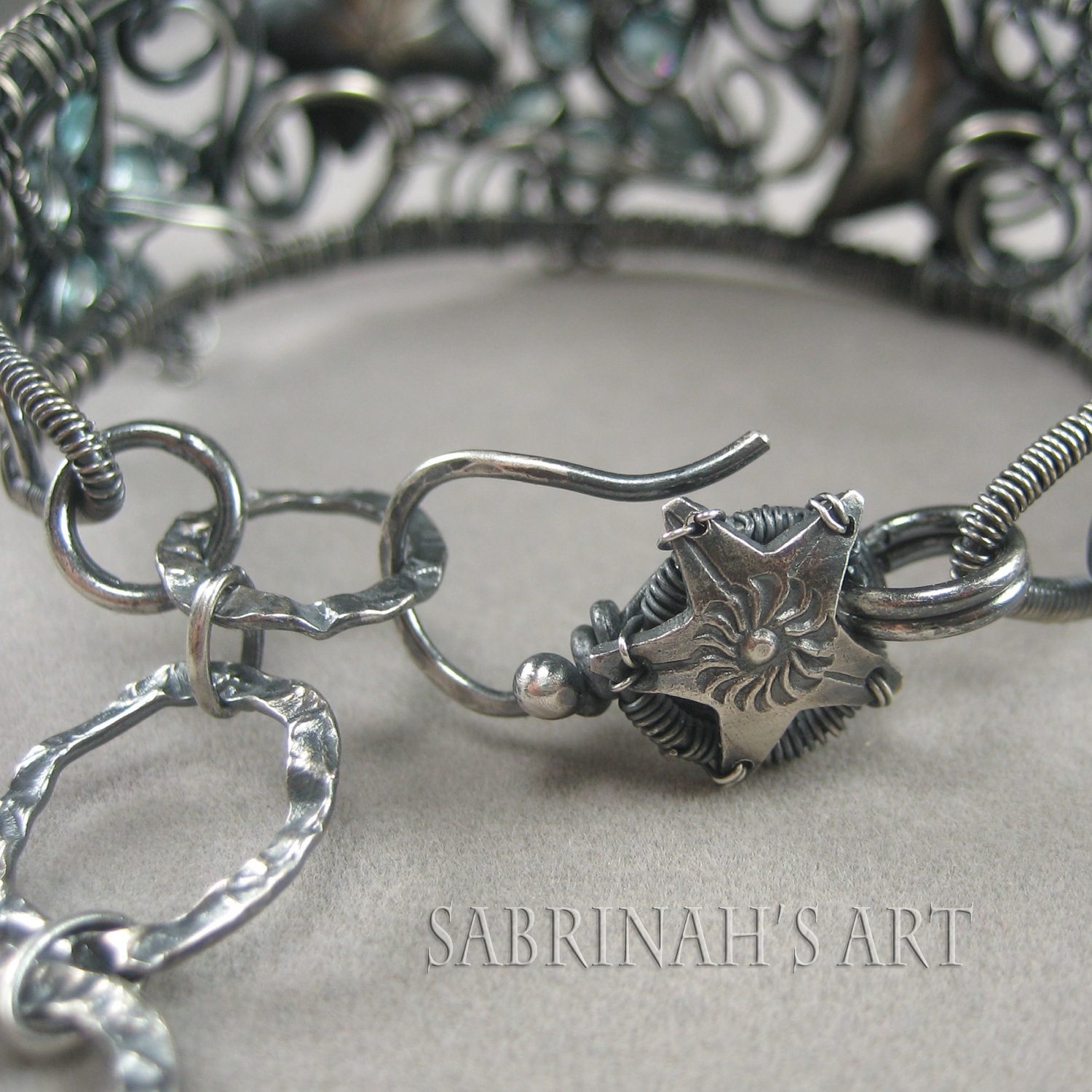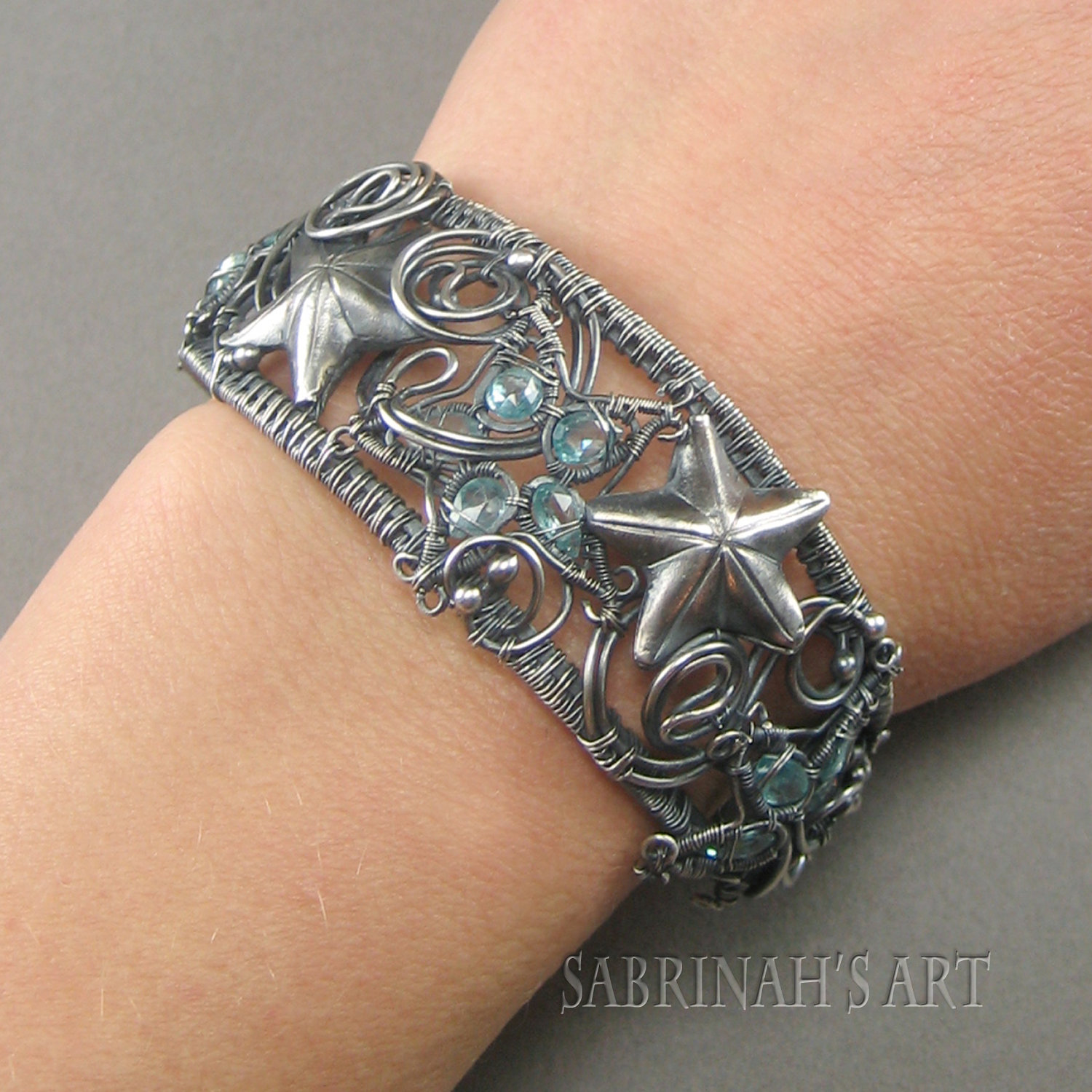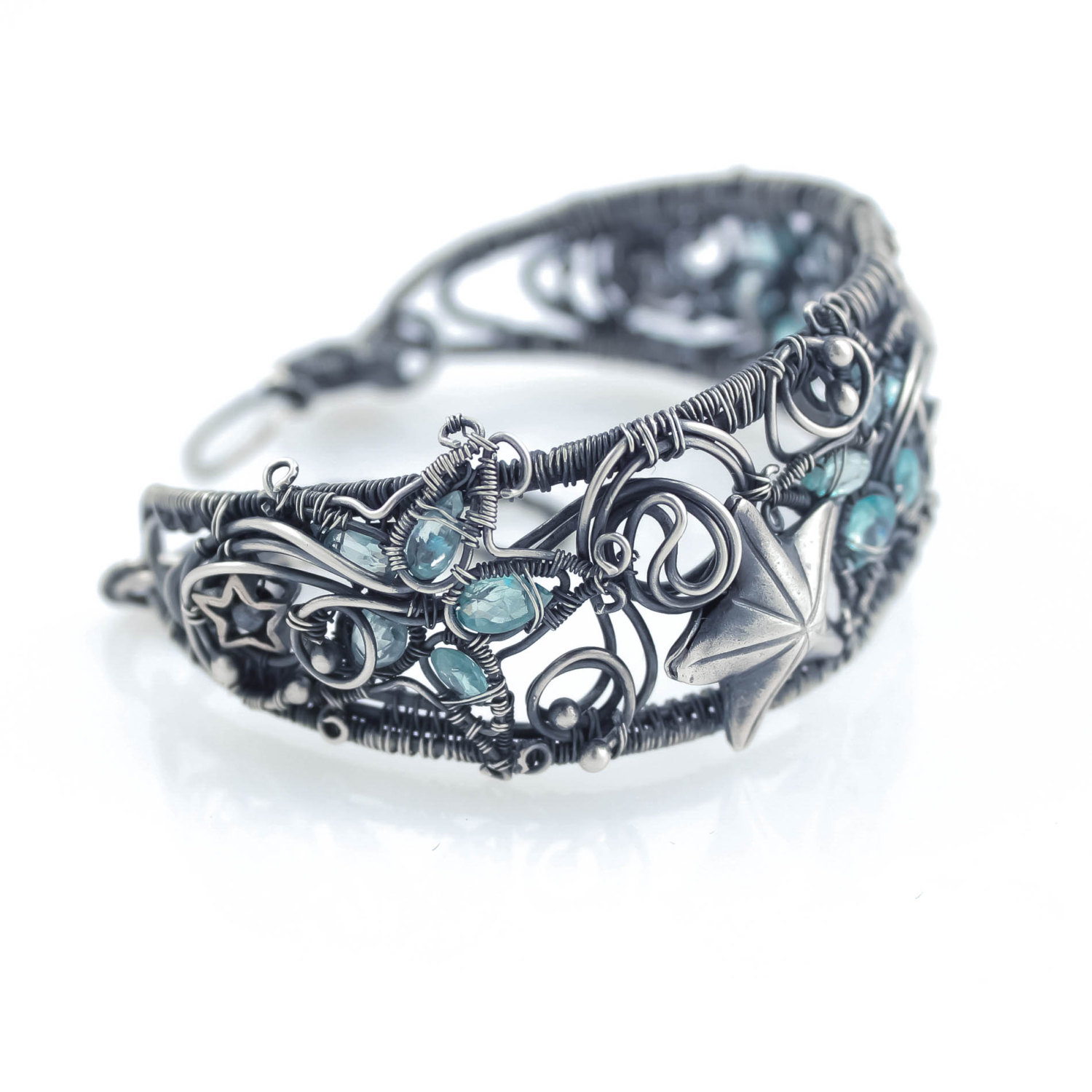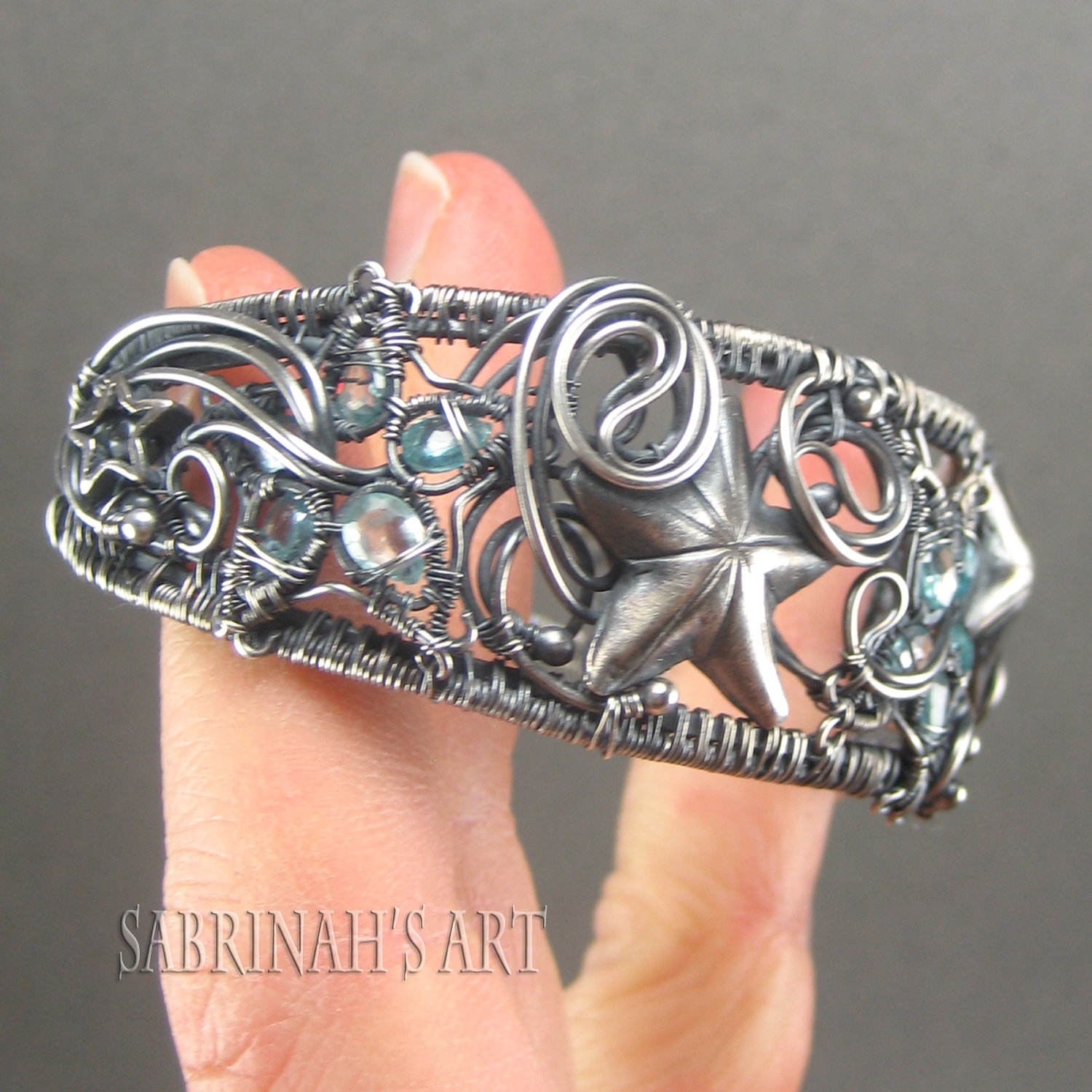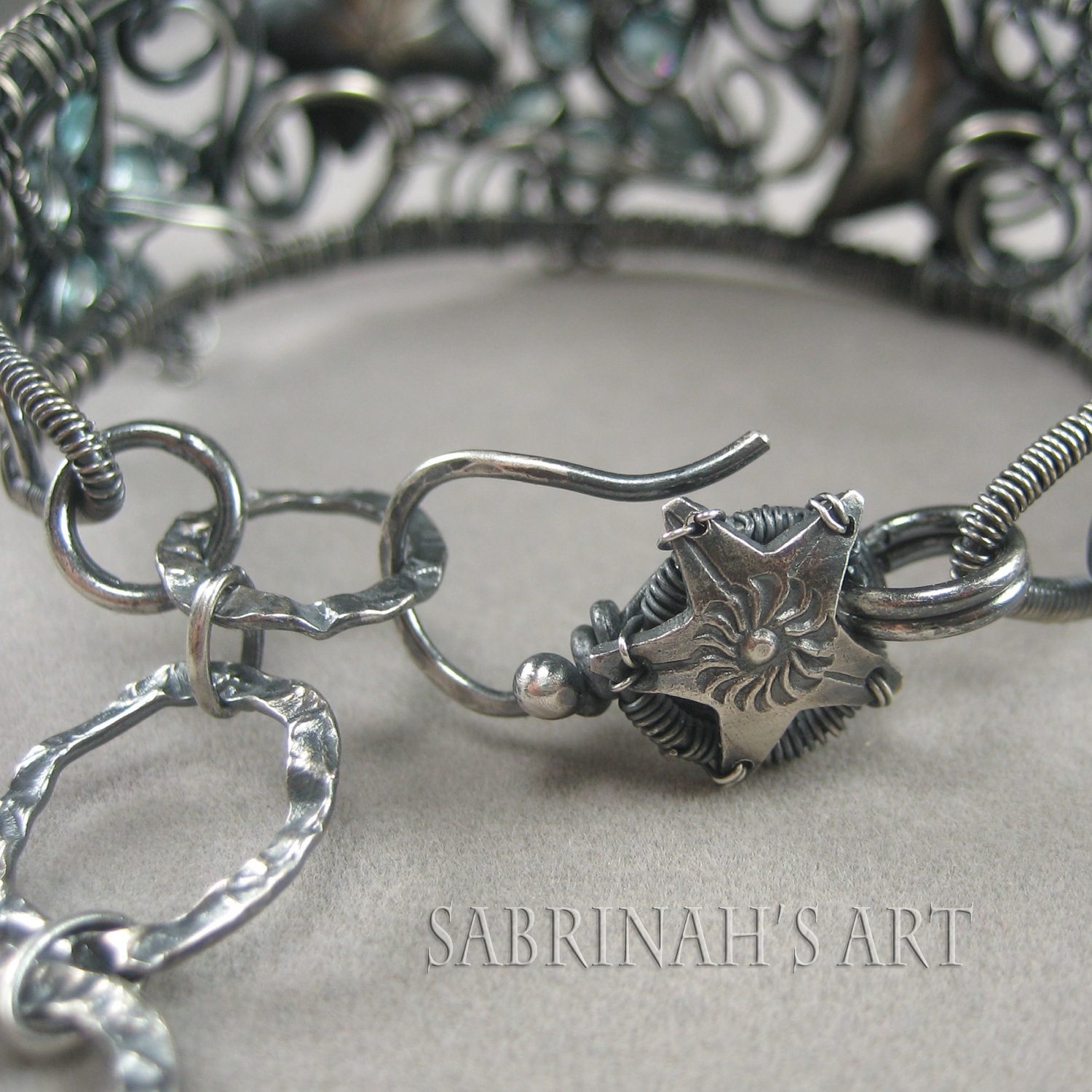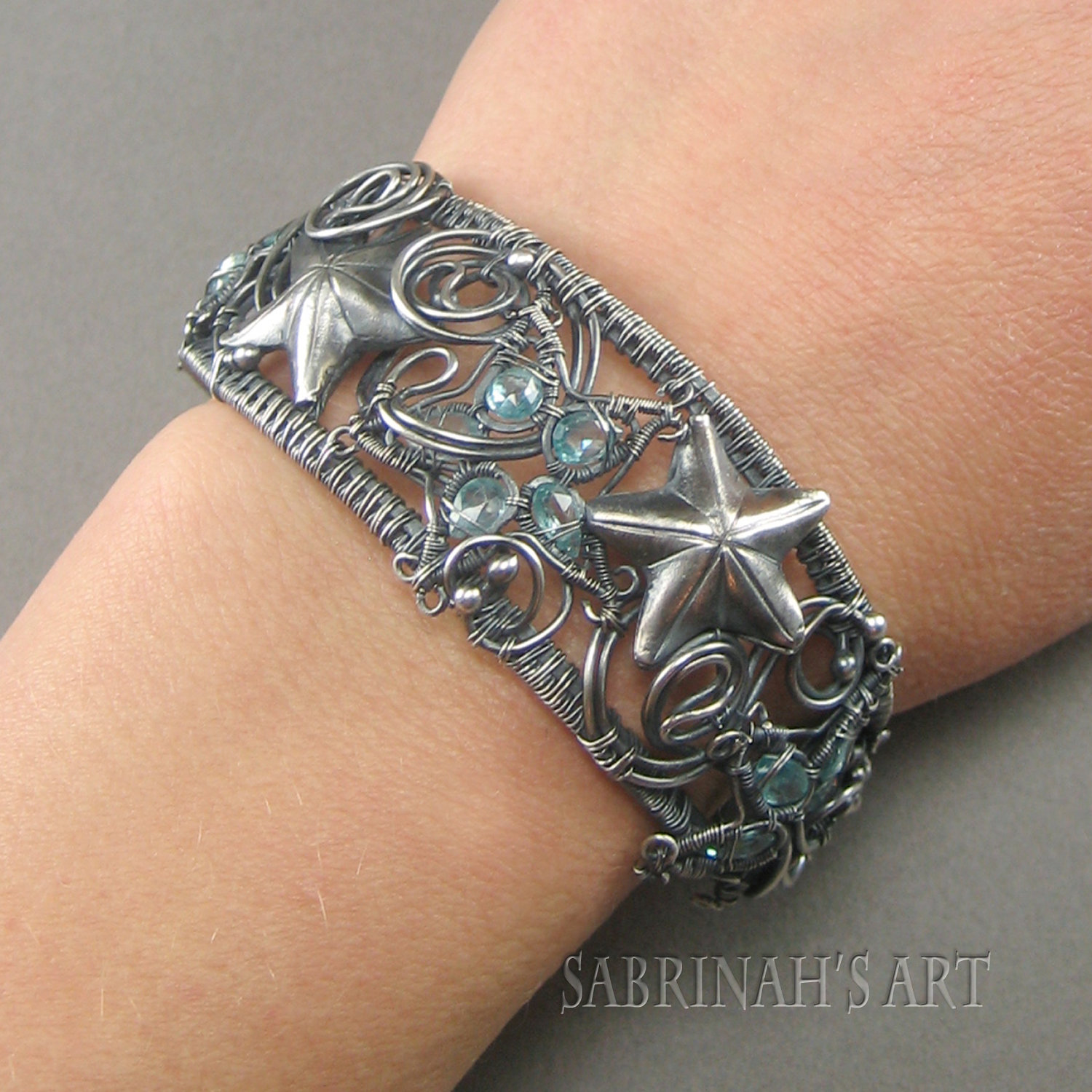 ~Pleiades~ Blue Zircon Wire Wrap Bangle Bracelet Cuff
Measurements: Adjustable to 8 inches (additional adjustments can be made).

Components:(15) Natural Blue Zircon Briolettes woven into stars, (2) Large Fine Silver stars, (1) small fine silver star with sun detail, sterling and fine silver wire, hand-fabricated hook closure.

Techniques: Forming, forging, drilling, wrapping, weaving, soldering, oxidizing, hand-polishing.

How this piece got it's name...
The Pleiades is a cluster of 7 stars in the constellation Taurus. It is said that the Pleiadians, an ancient human-like race, discovered Earth during space exploration. They entered our cycle and stayed with us through many of our world's transformations, guiding us to a more spiritual path.

This bangle has seven stars, representing the Pleiades cluster. Included are 3 stars made from Blue Zircon gemstone briolettes.

Healing Properties of Blue Zircon ~
Blue Zircon will connect you with your spiritual journey by opening the doorway to higher realms. It energizes psychic abilities and will allow you to easily identify and accept spiritual guidance.

Blue Zircon assists with clear thinking, negating emotions when making choices. It is the perfect stone for balance as it stabilizes the mind and emotions. It will help to alleviate insomnia and will decrease symptoms associated with allergies and asthma.

Every month, Zircon should be placed in sea salt. This will cleanse and recharge your stones simultaneously.