Whiskey Quartz Wrapped Earrings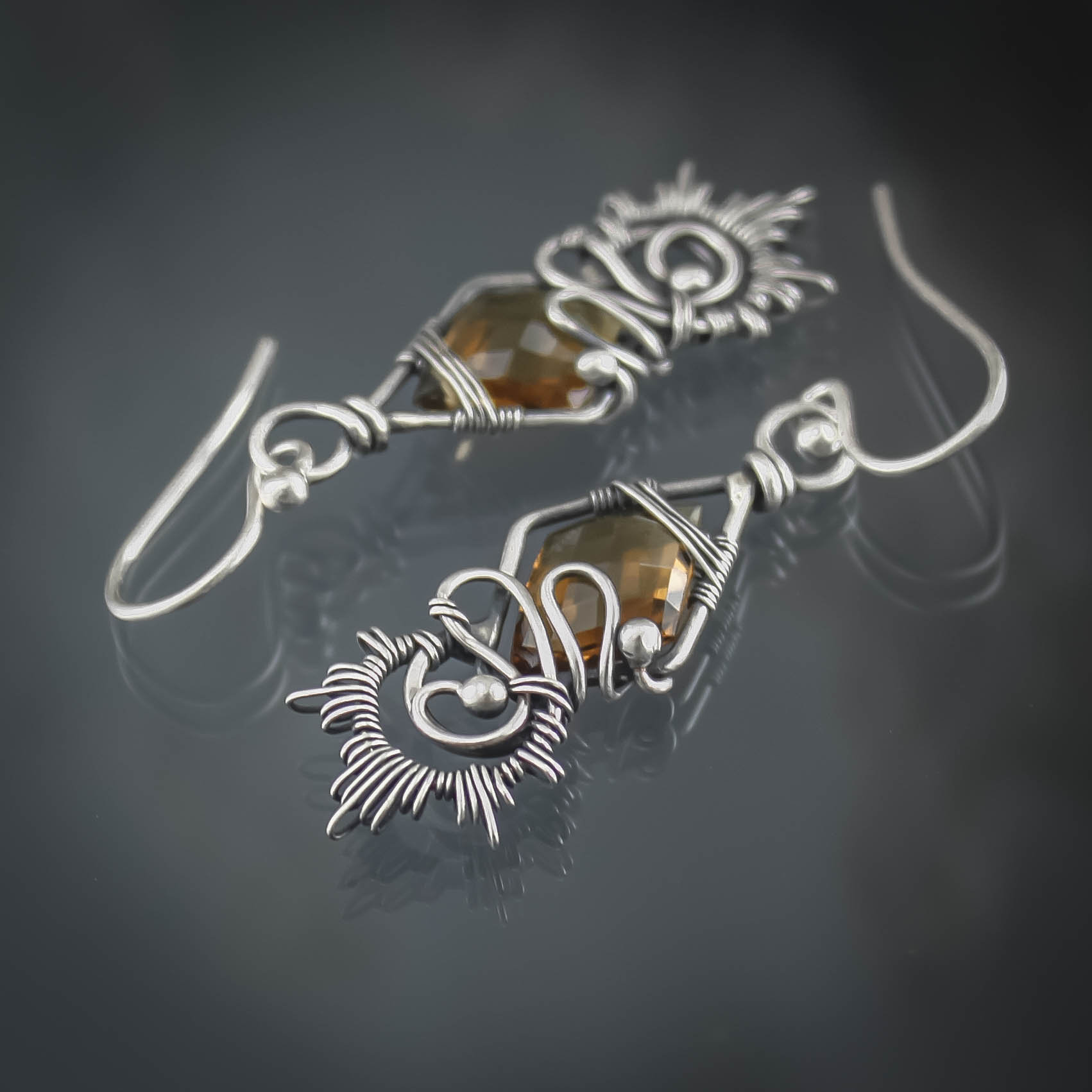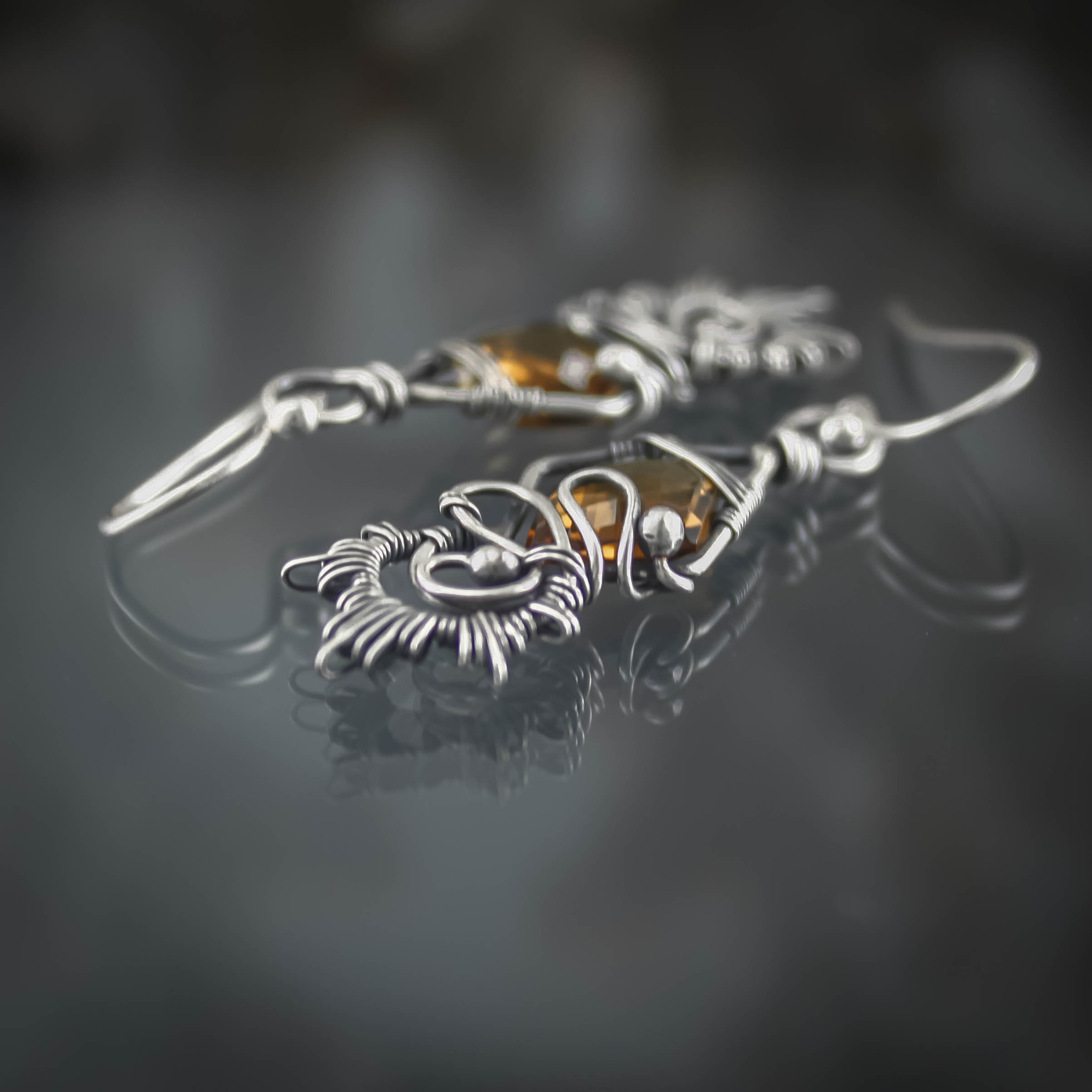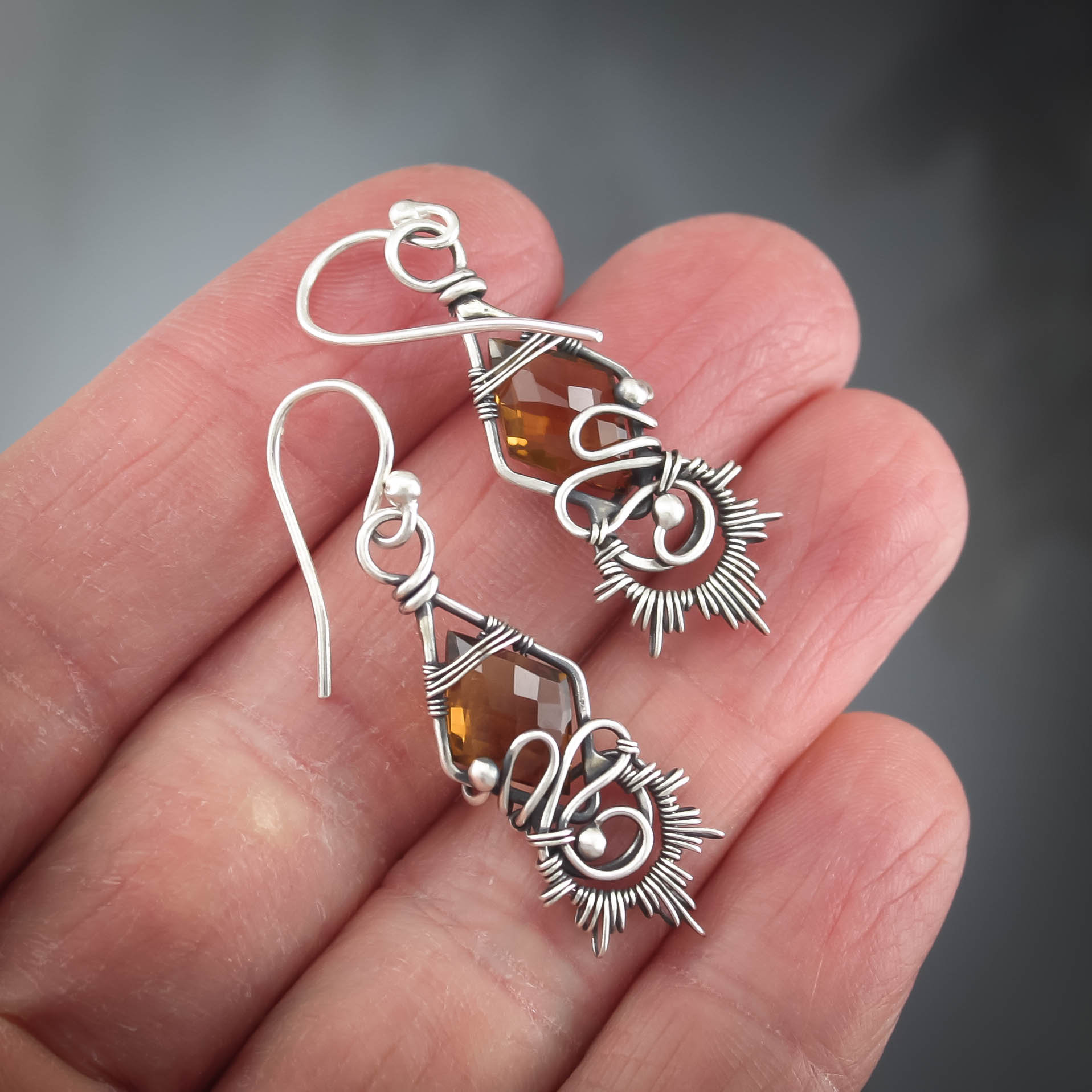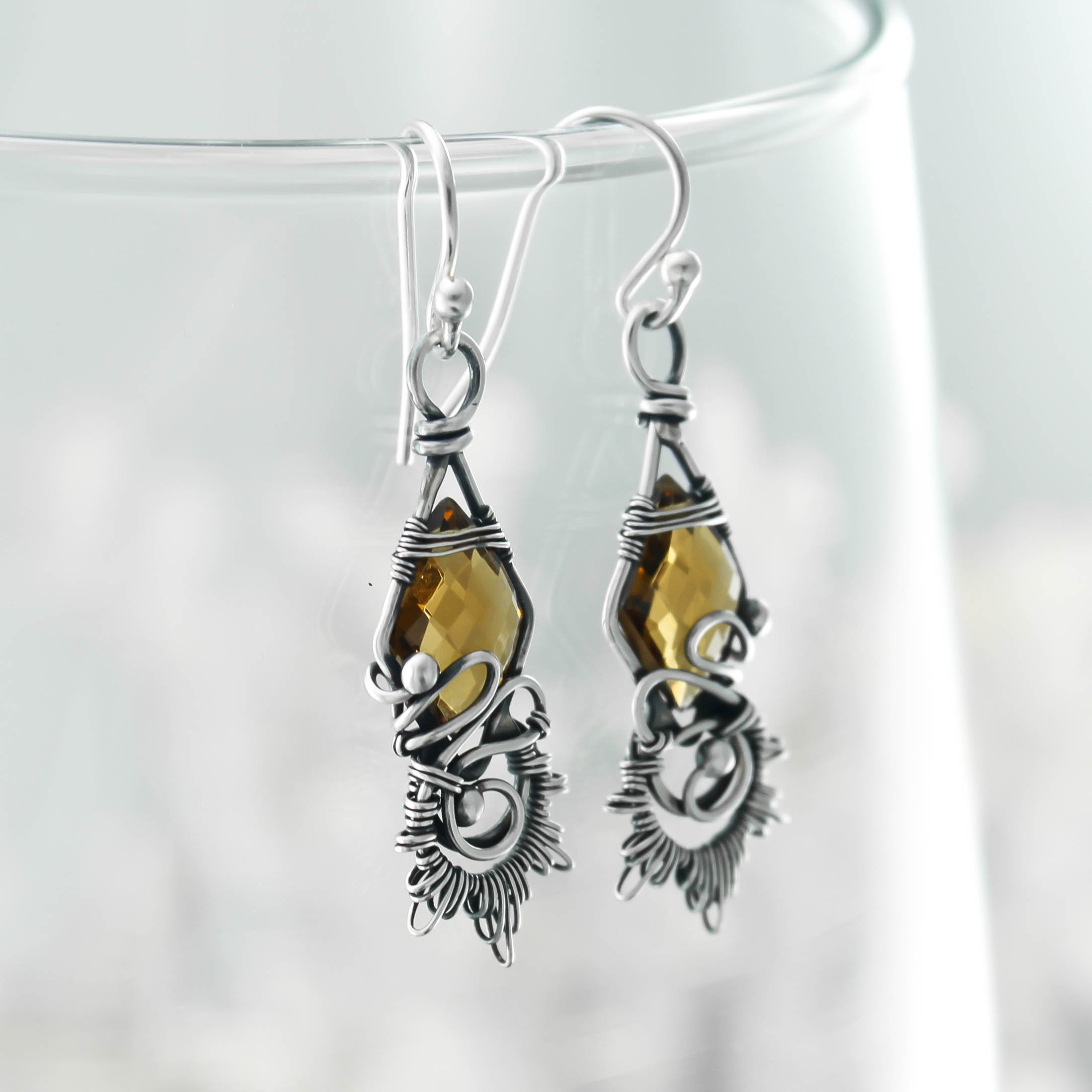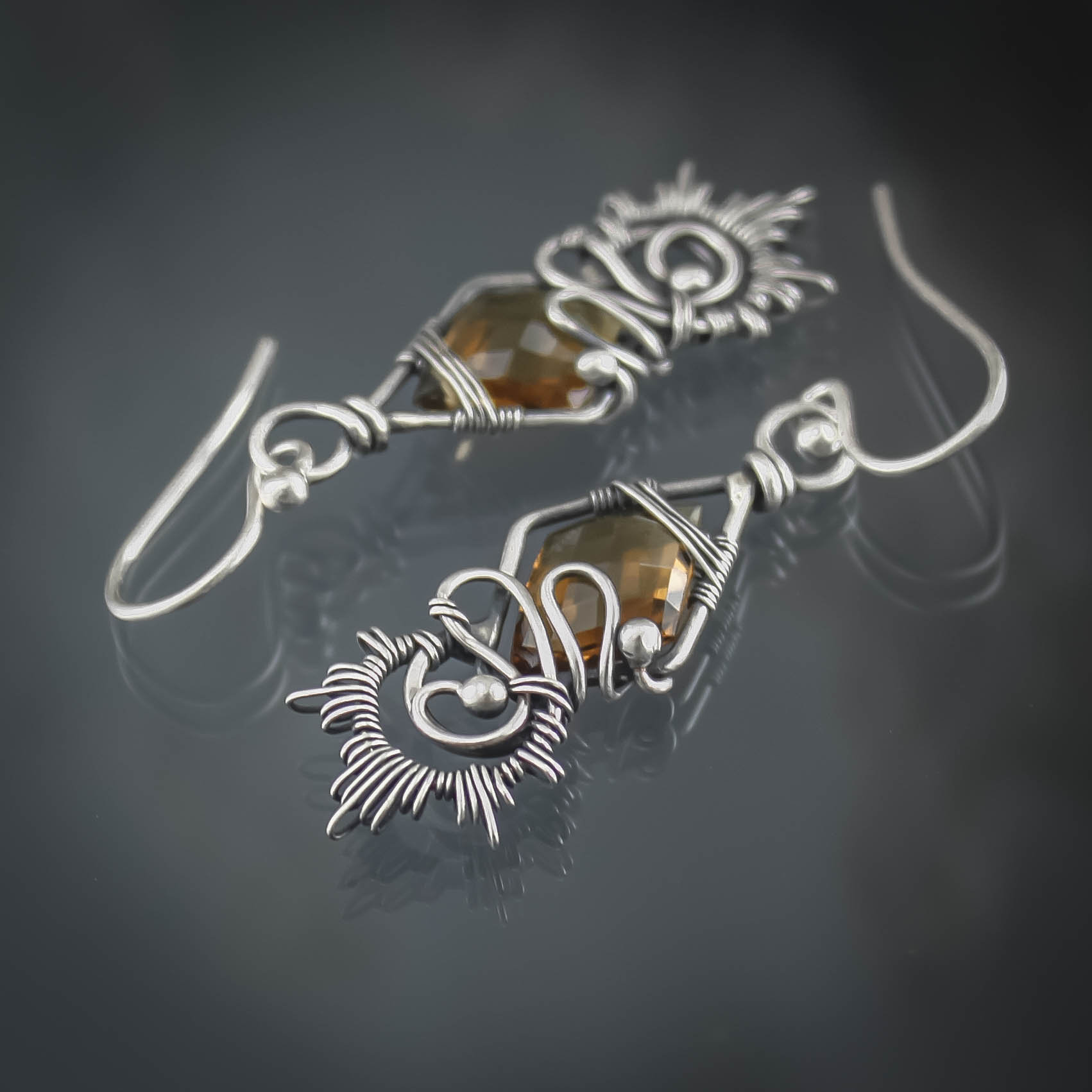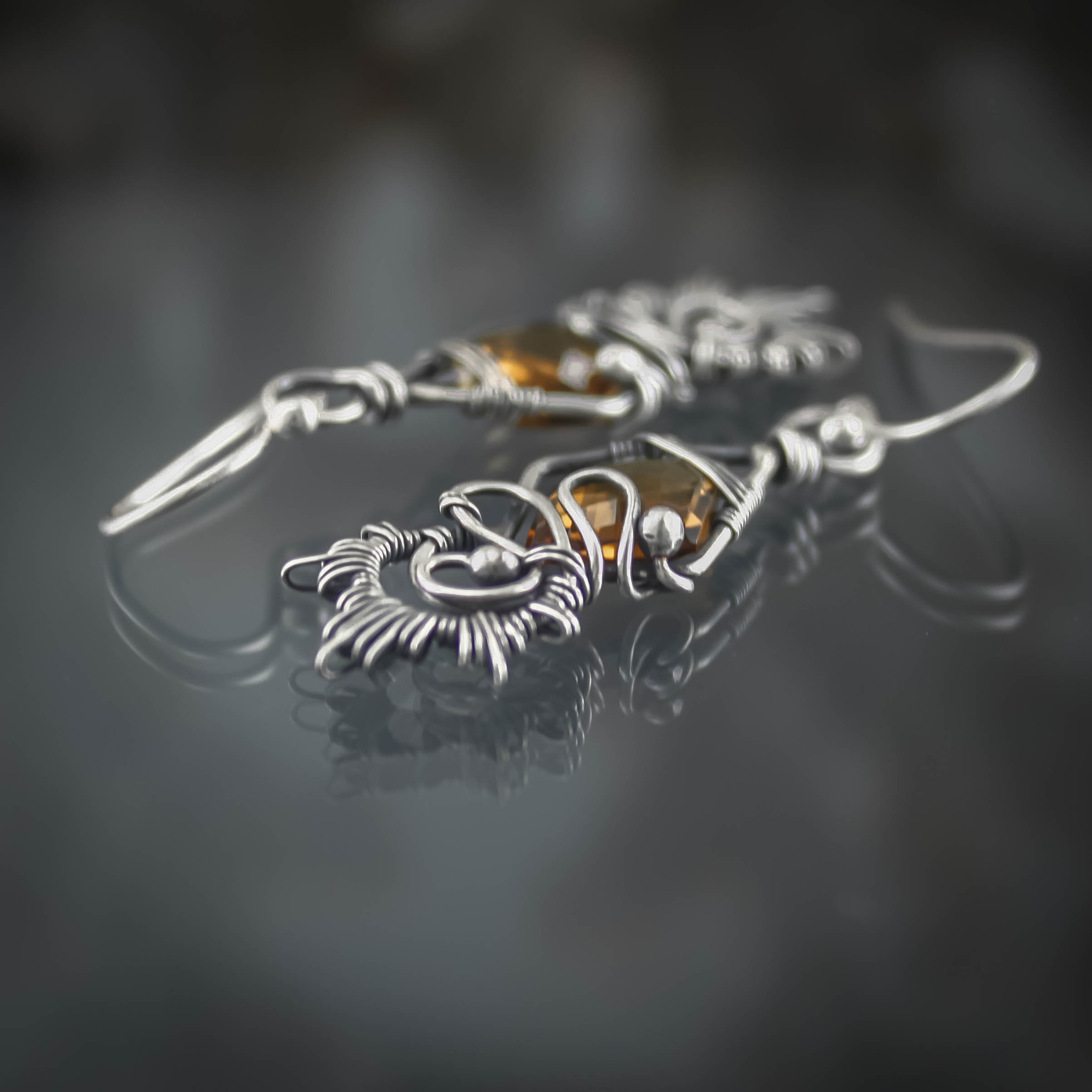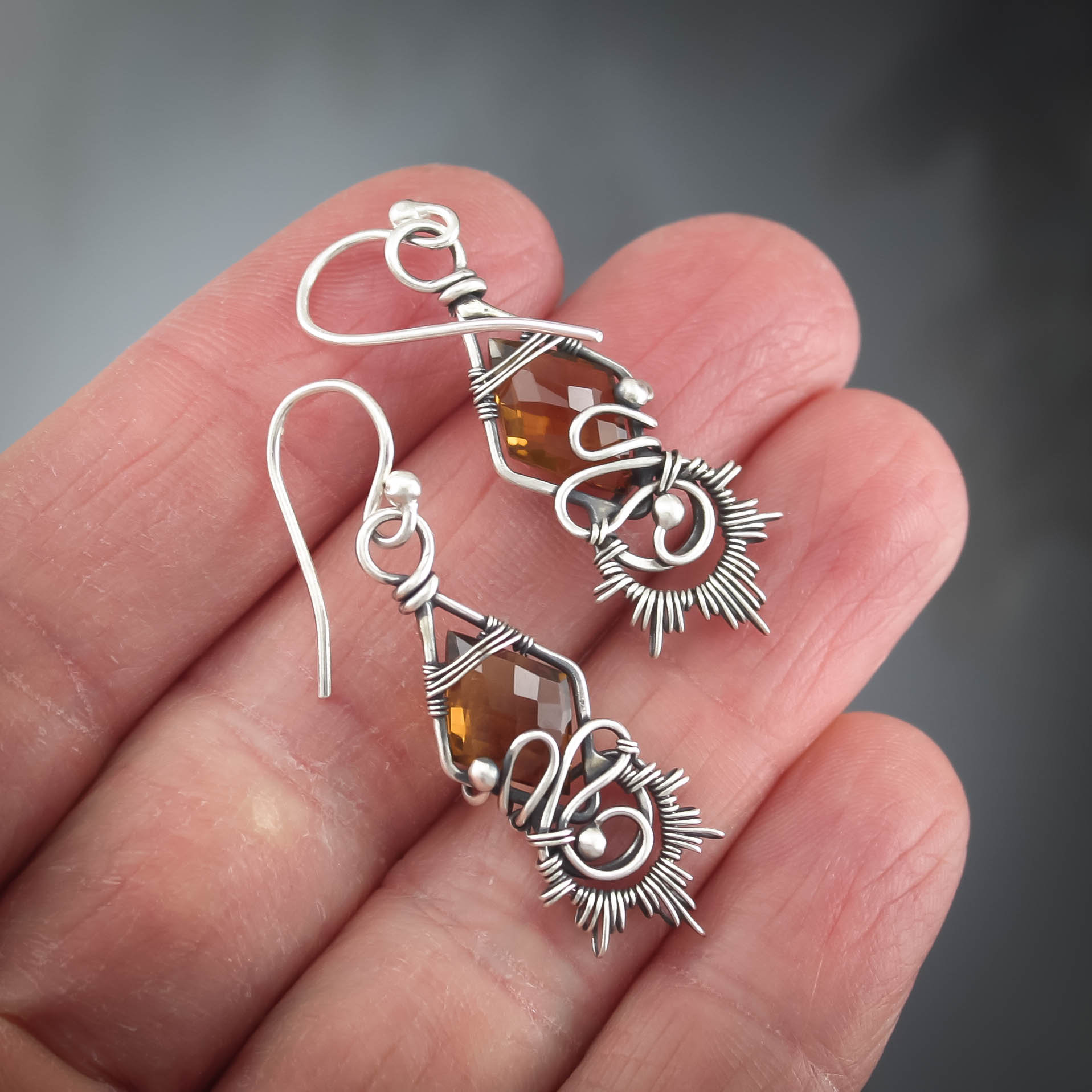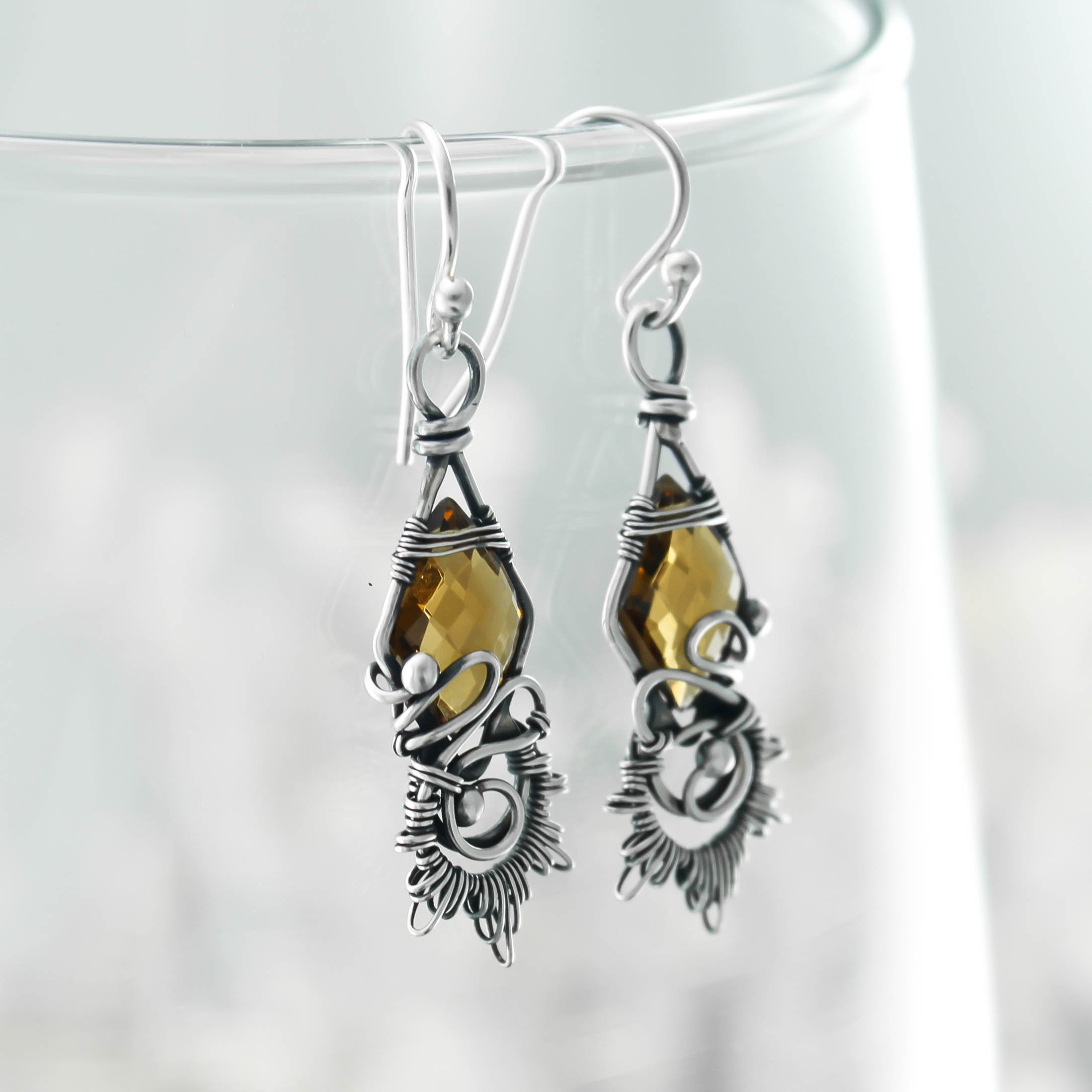 Whiskey Quartz Wrapped Earrings
Whiskey Quartz Sunburst Dangle Earrings in Sterling and Fine Silver, unique quartz earrings, celestial earrings, bohemian jewelry, smokey quartz, wire wrapped jewelry

These uniquely shaped whiskey quartz gems are embraced in fine and sterling silver. A handwoven sunburst design creates a celestial feel.


Follow me! <3
Etsy Shop: http://www.BoutiqueJeweler.etsy.com
Facebook: https://www.facebook.com/BoutiqueJeweler
Twitter: https://twitter.com/BoutiqueJeweler
Instagram: https://www.instagram.com/texas_mermade
Pinterest: https://www.pinterest.com/TexasMerMade

Join my mailing list to save 15% on your order
http://eepurl.com/U39YP
~Components~
Two large faceted Whiskey Quartz gemstones, fine and sterling silver wire, sterling silver French-style ear wire.

~Measurements~
length: 1.5 inches/ 4cm
width: 0.5 inches/ 1.2cm

~Techniques~
Forming, forging, soldering, weaving, oxidizing and polishing.

~Healing Properties of Whiskey Quartz~
Like smokey quartz, the Whiskey variation is great for grounding in a very joyful manner. It helps to attract an abundance of friends and celebration. It wards of anxiety, and helps with focus and inspiration. A great stone to help you overcome the fears that hold you back in life.