Turquoise Prong Pendant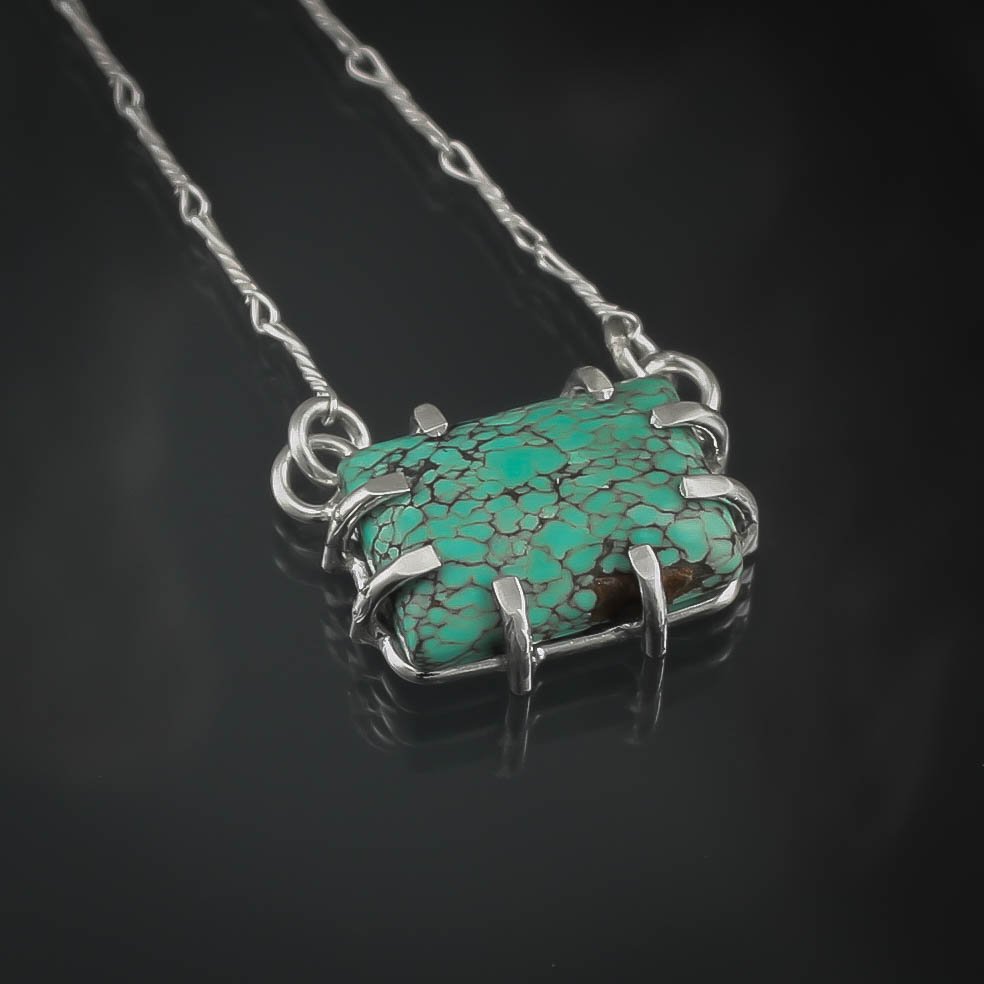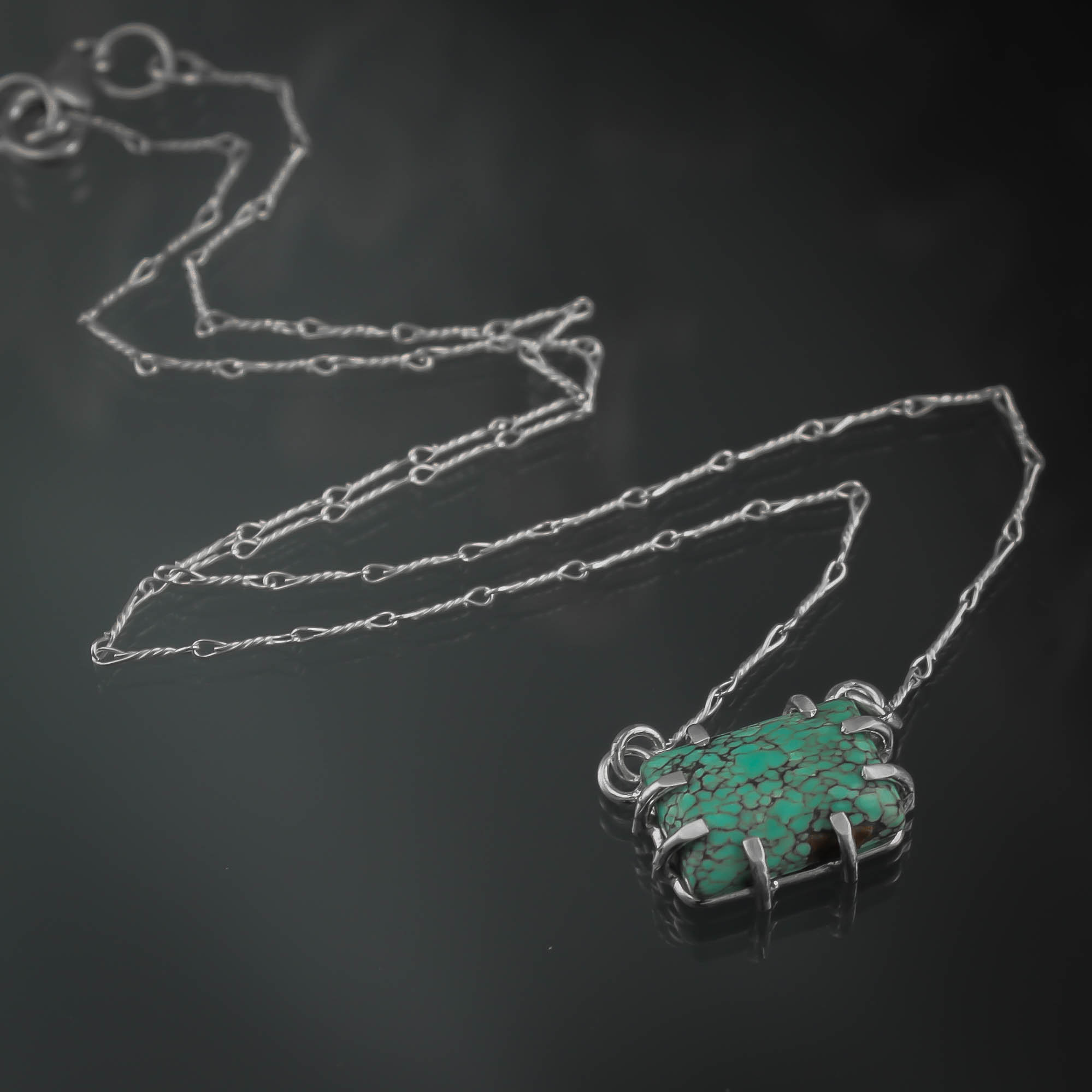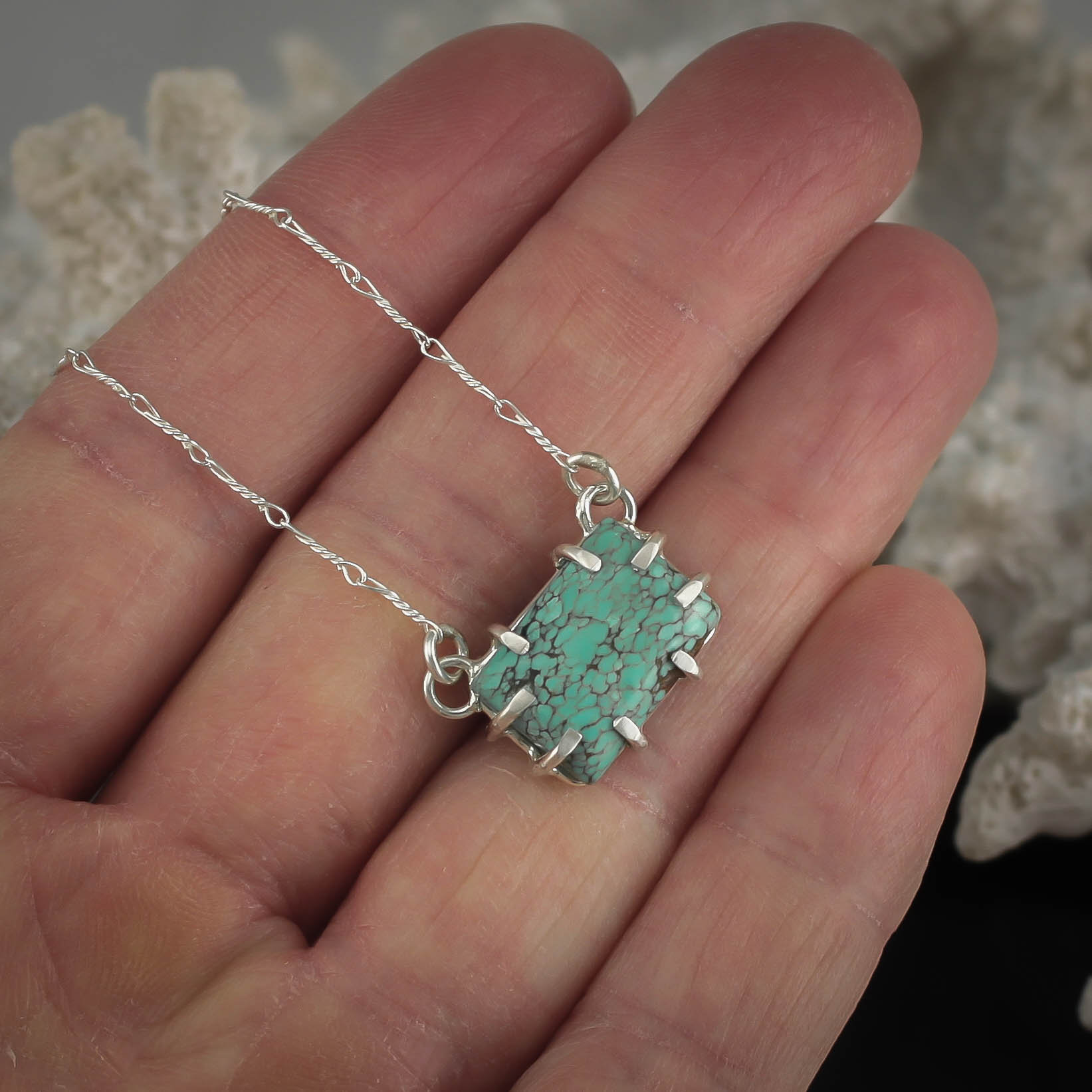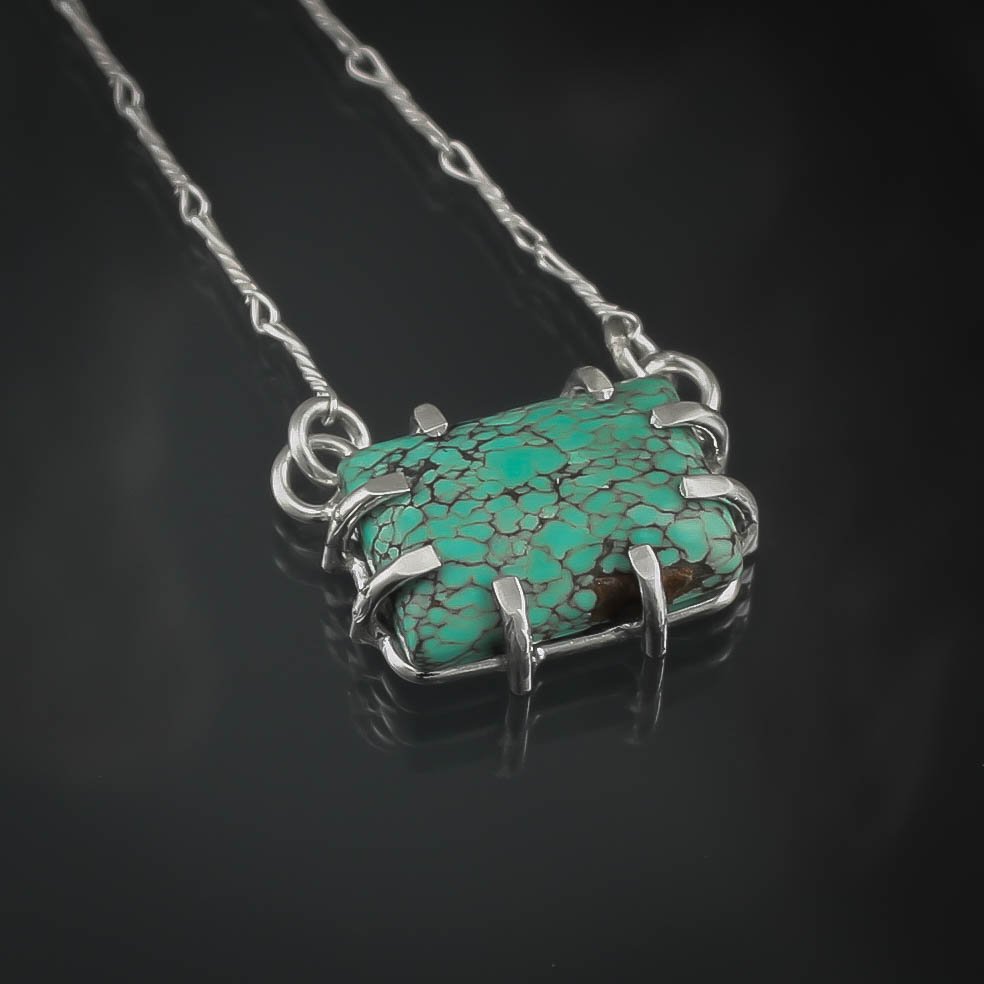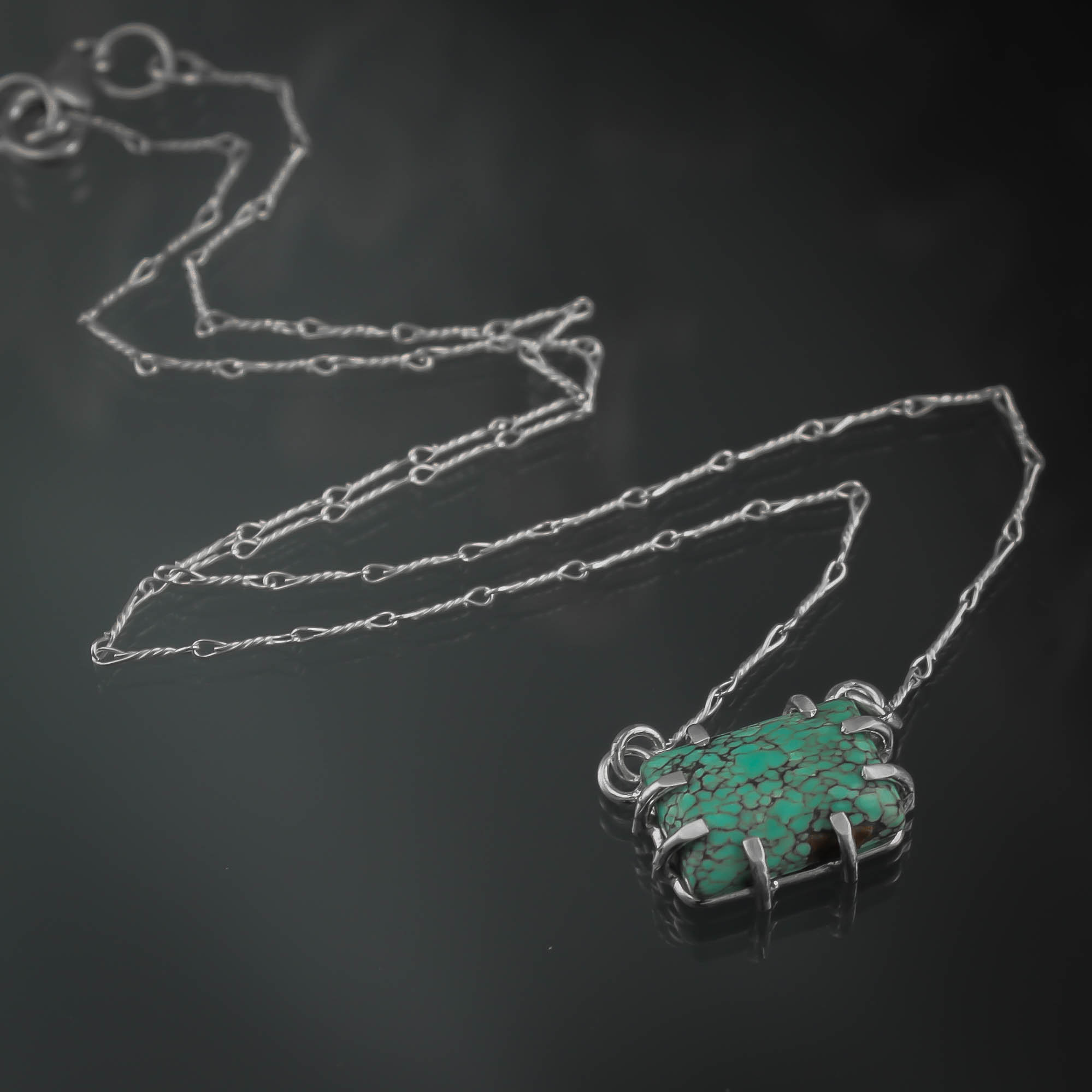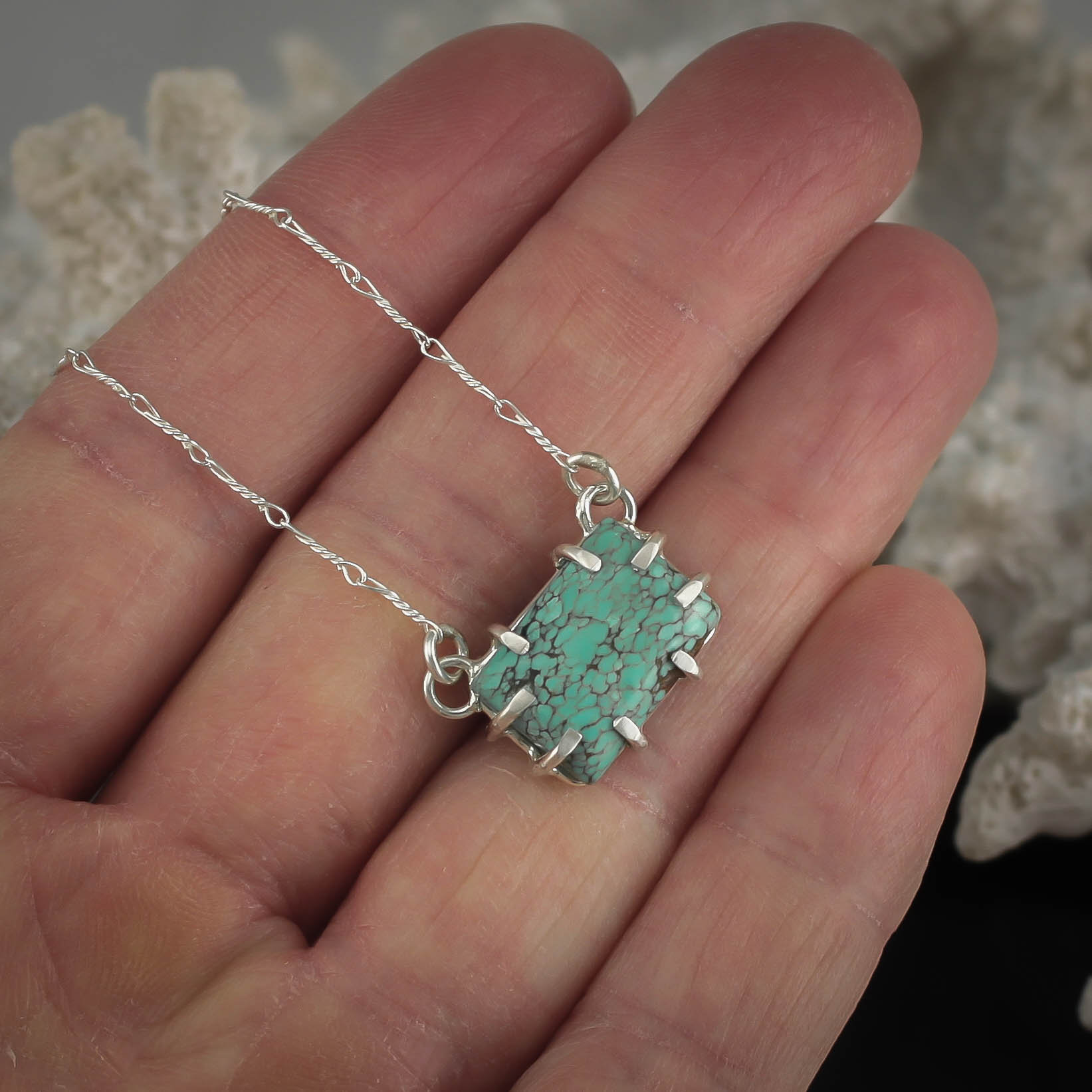 sold out
Turquoise Prong Pendant
Unique Turquoise necklace, blue green Turquoise prong pendant, southwest minimalist turquoise necklace, December birthstone

This intricate-patterned blue-green turquoise stone is prong-set in sterling and fine silver with a simple, minimalist design. It is a smaller, dainty necklace perfect for wearing every day. Turquoise is a classic stone that matches everything and will never go out of style. It is the birthstone for December.

The necklace is adjustable from 16 to 18 inches. All precious metals used are sterling and fine silver. The chain includes a two-toned mix of bright and antique finishes and a lobster hook closure. The turquoise stone is 10mm by 15mm.

Techniques:
Shaping, forging, soldering, stone setting, and hand-polishing.

~Healing Properties of Turquoise~
Turquoise has long been known as a powerful healing stone. It has a strong protective force against harm to the mind and body. Turquoise is a stone of sincerity and affection, and will cleanse and strengthen your energy centers.

Turquoise will summon illness by drawing it out of the body and into the stone itself. Turquoise is most effective in healing female disorders, but will also alleviate headaches and help to build muscle.

Cleanse turquoise by holding under running water or storing with hematite. Re-charge it in the moonlight. ALWAYS store turquoise in a dark place and NEVER where it has prolonged exposure to the sun.