Turquoise Sunburst Earrings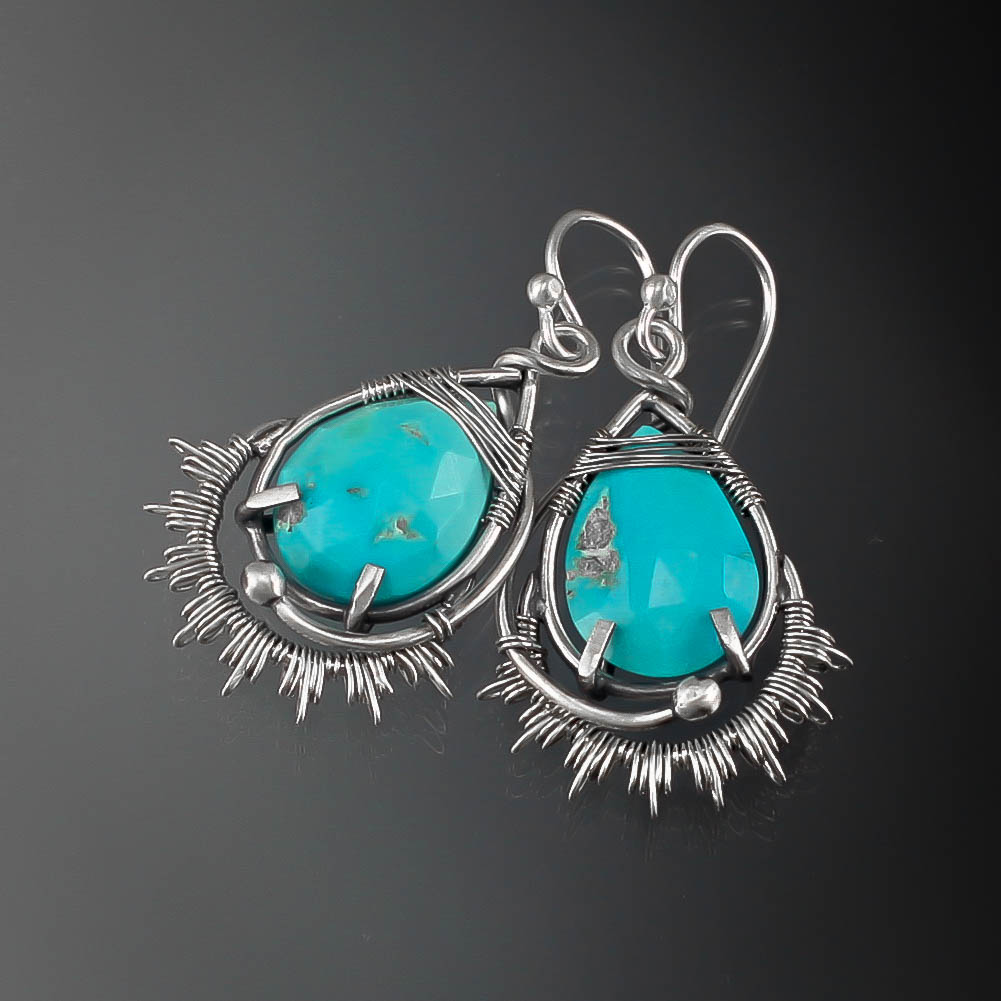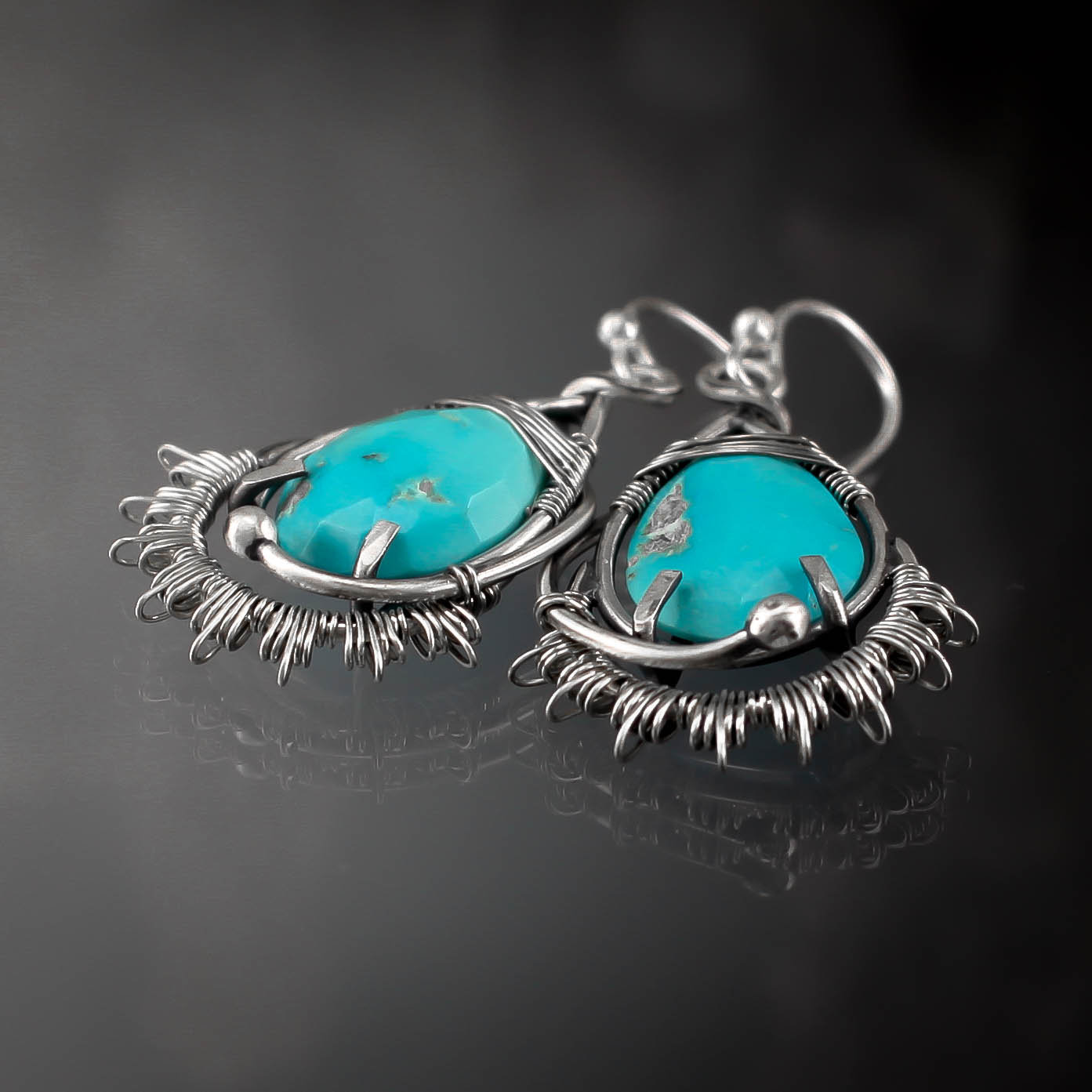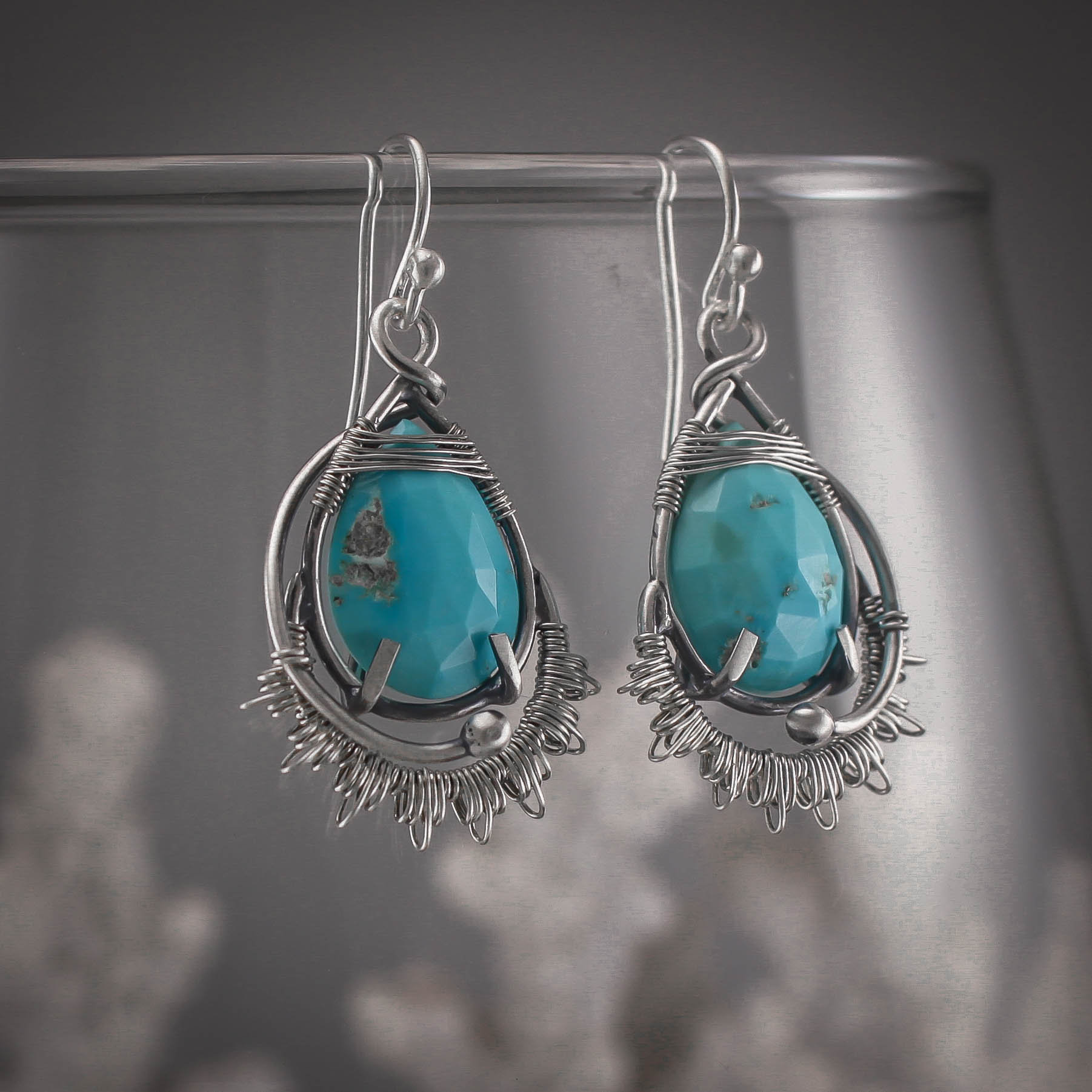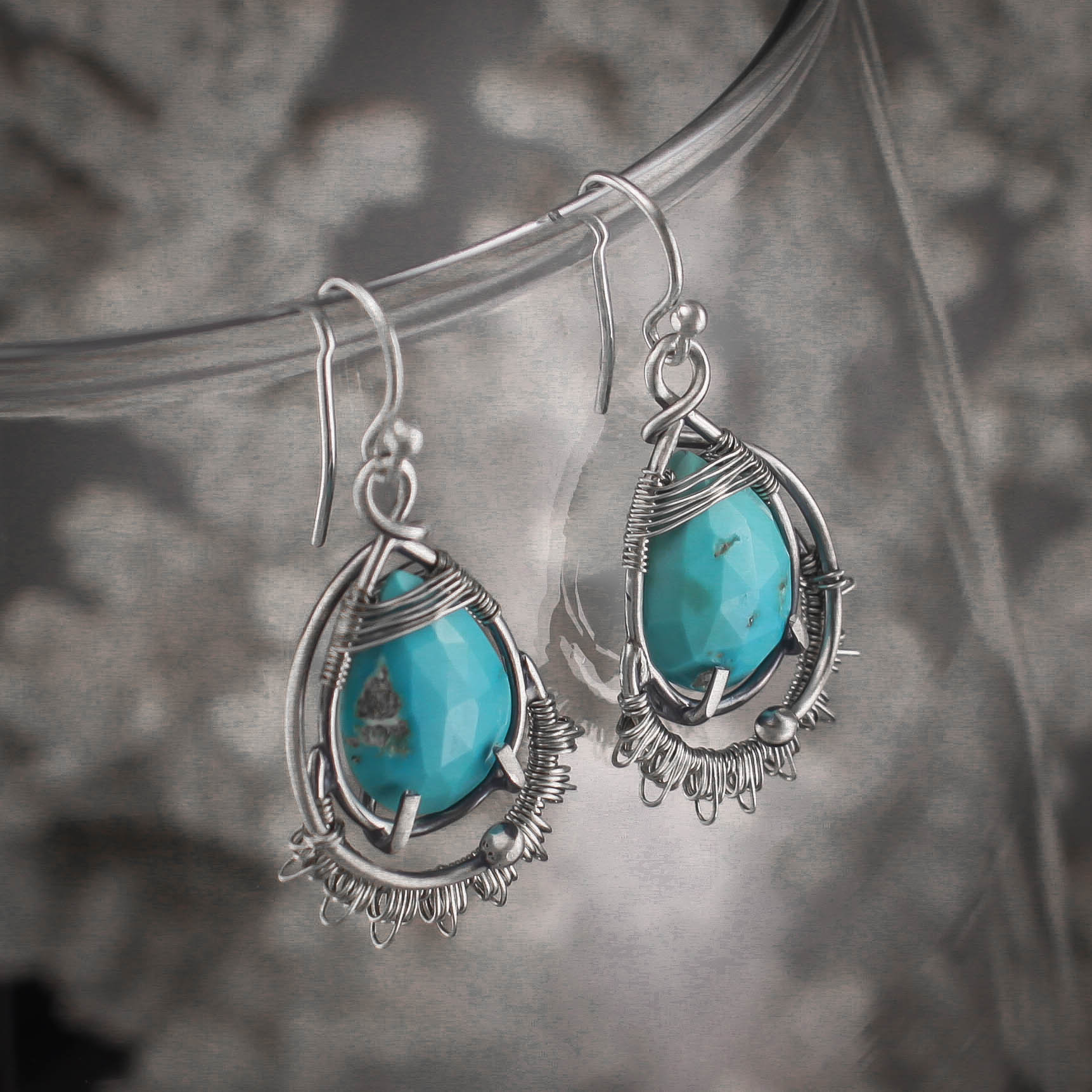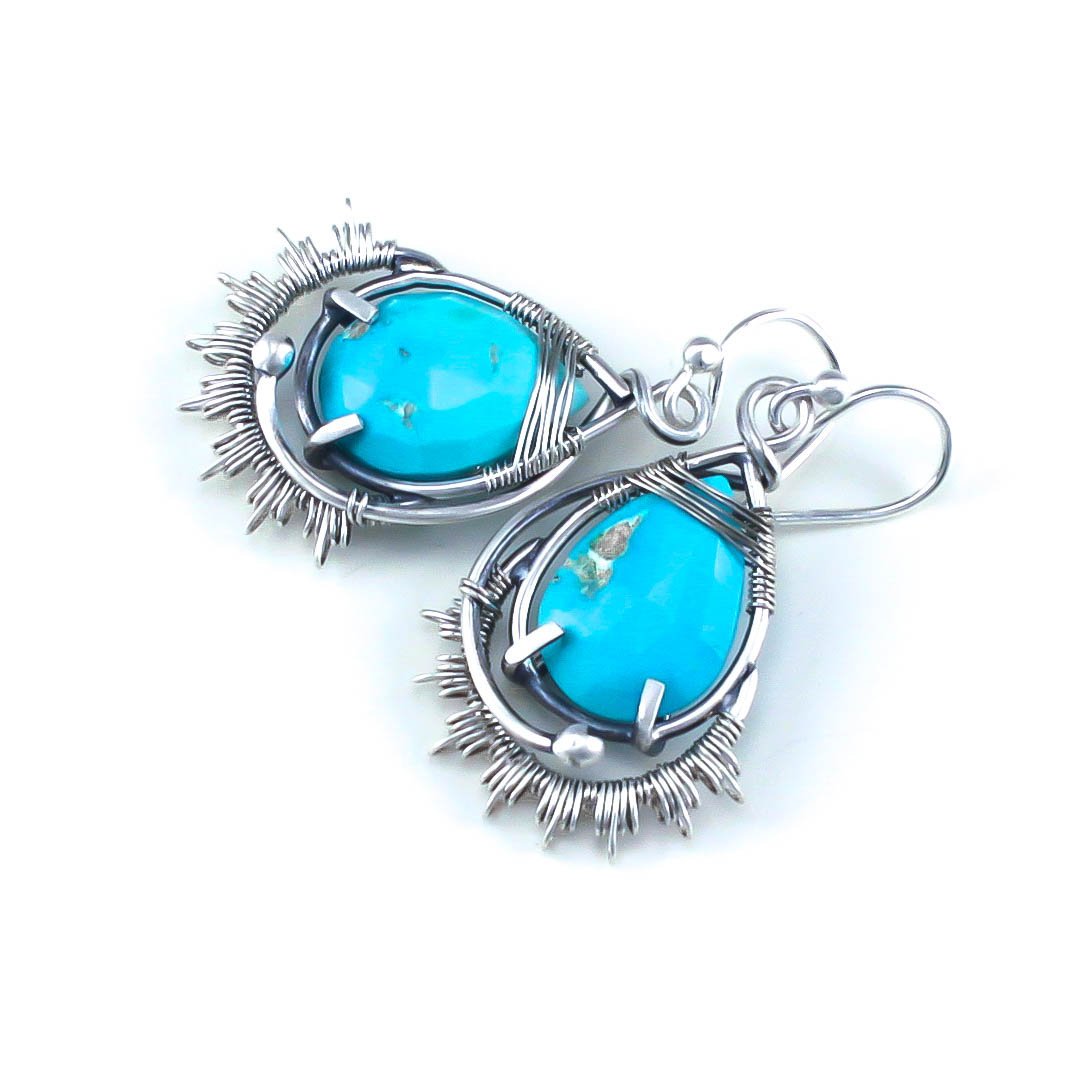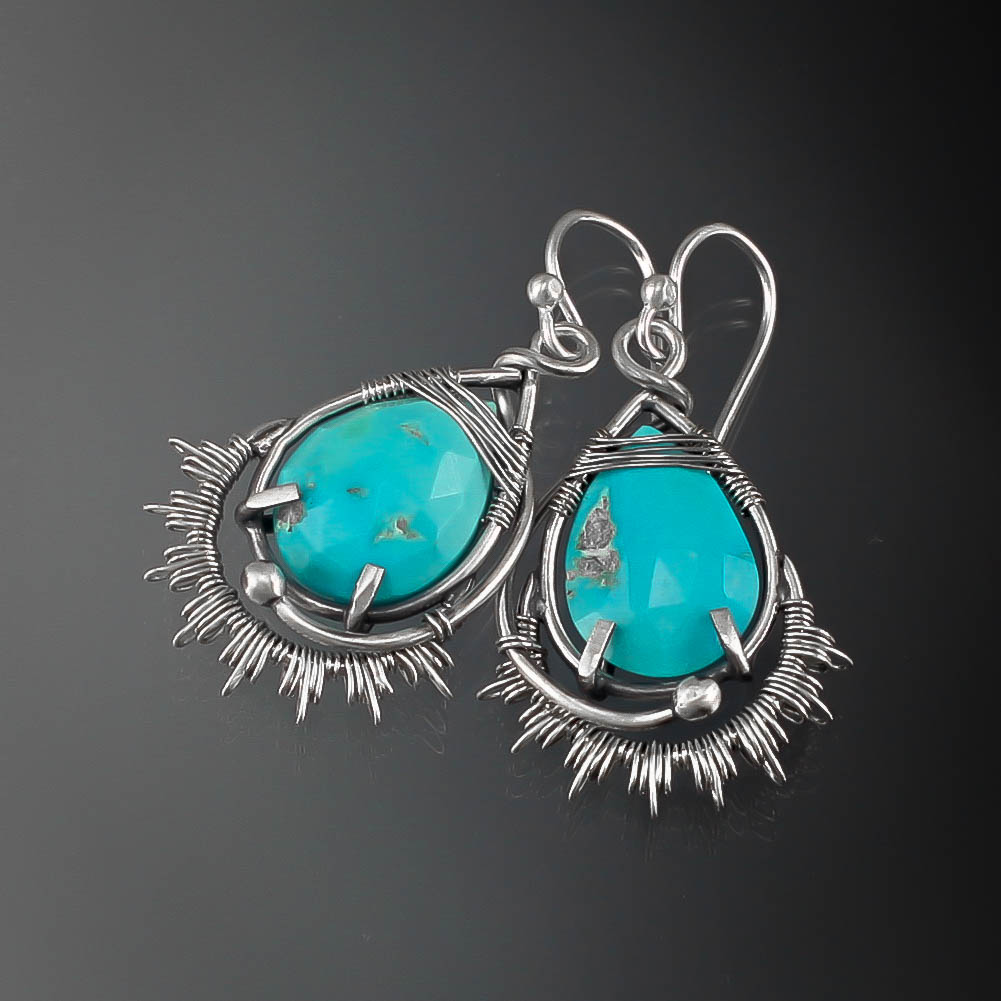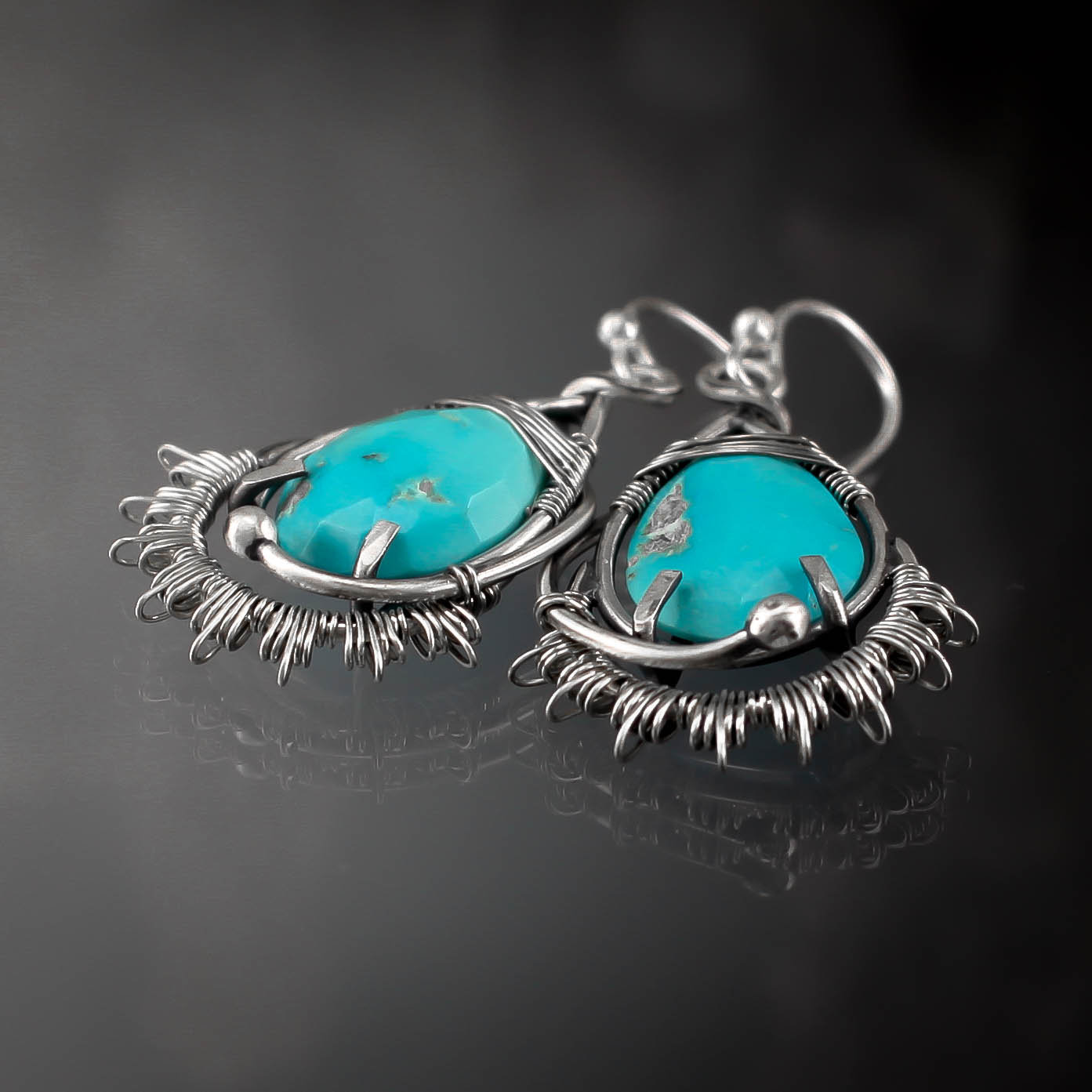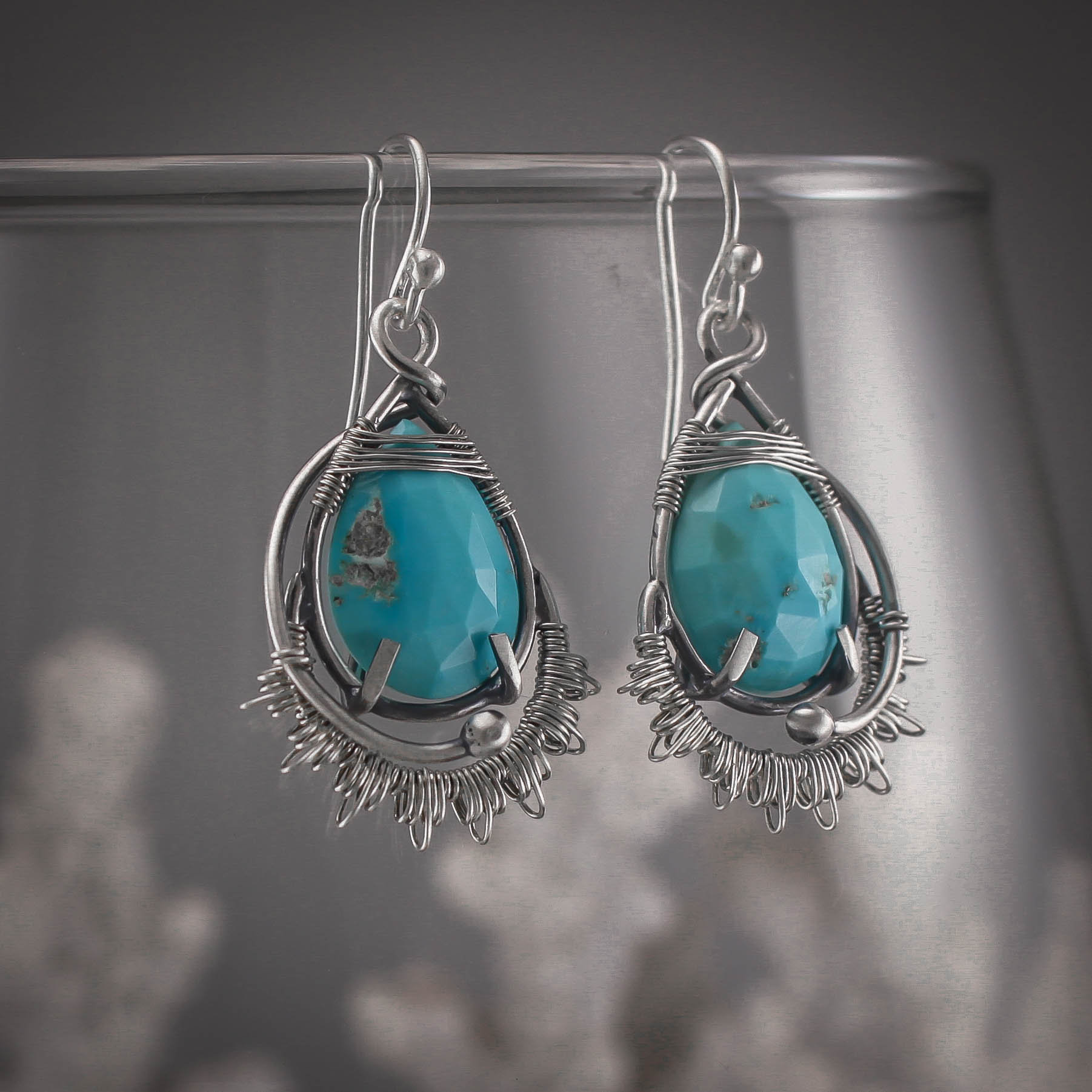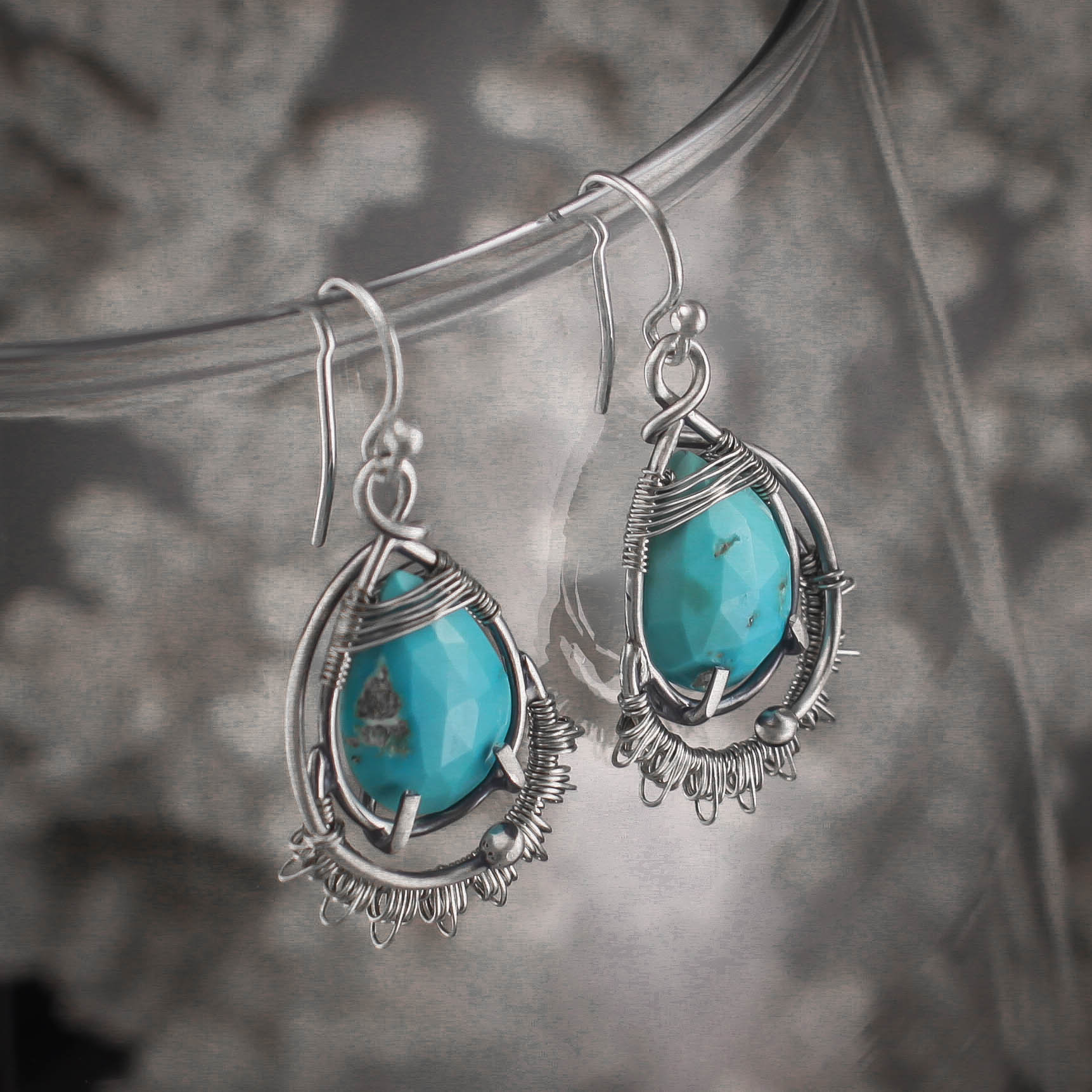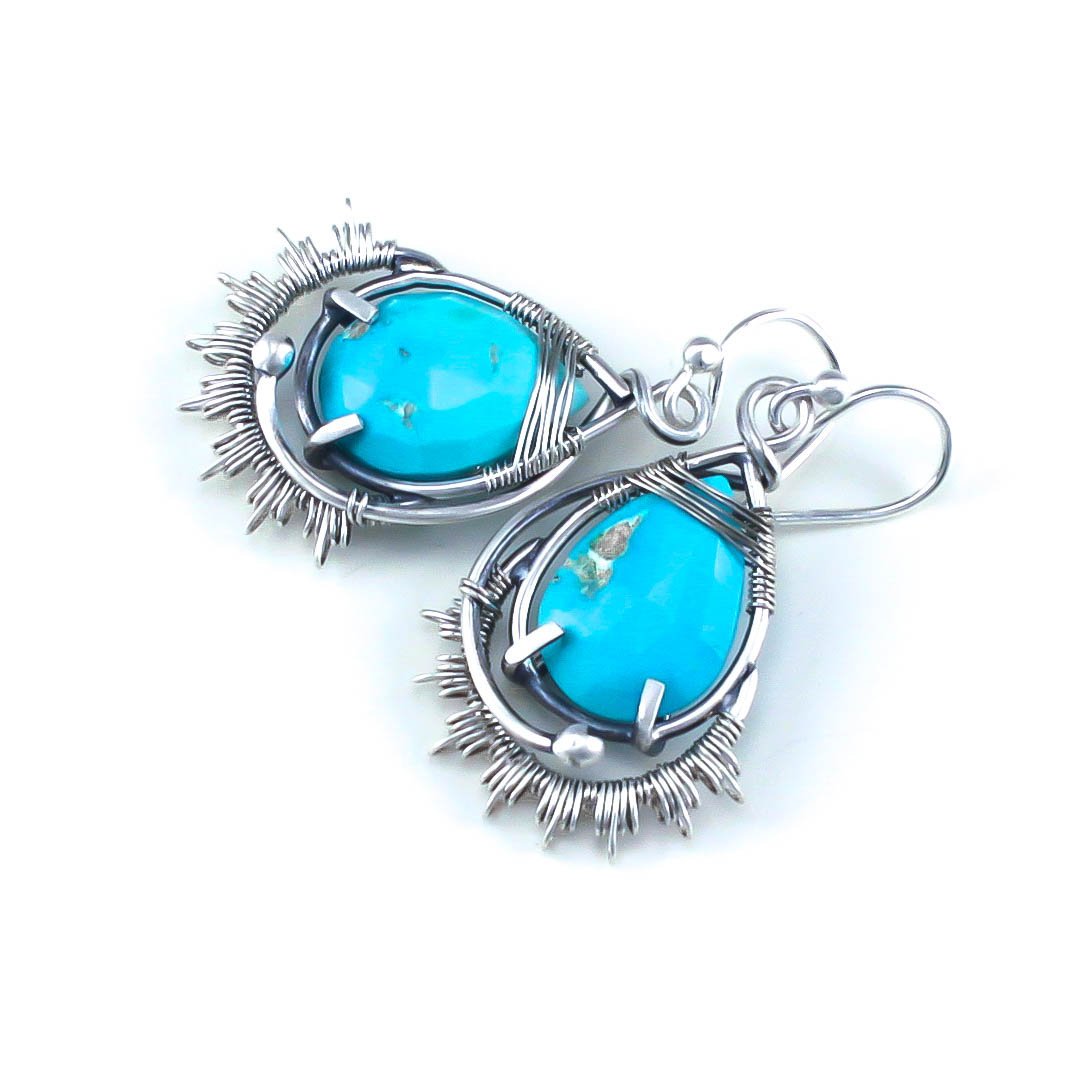 Turquoise Sunburst Earrings
Unique Turquoise drop dangle earrings, Sleeping Beauty Turquoise, turquoise jewelry, southwest sunburst earring design, December birthstone

These unique Sleeping Beauty Turquoise drop earrings are hand-wrapped in fine silver wire. The sunburst design element adds just enough "Southwest" to your wardrobe without going over the top. Turquoise is a classic stone that matches any outfit and will never go out of style. Sleeping Beauty Turquoise is a beautiful, vibrant blue, and is sourced from Arizona.

These earrings are made-to-order and the stones will vary slightly in color and visible matrix.
Measurements:
1.5 in/ 3.5cm length

Components:
Sleeping Beauty Turquoise briolette gemstones (Arizona, USA), fine and sterling silver wire, sterling French-style ear wire.

*These turquoise gems are untreated. To avoid color change, gently wash the piece with soapy water after each wear. This will double as your stone cleansing!

Techniques:
Shaping, forging, soldering, weaving, and hand-polishing.

~Healing Properties of Turquoise~
Turquoise has long been known as a powerful healing stone. It has a strong protective force against harm to the mind and body. Turquoise is a stone of sincerity and affection, and will cleanse and strengthen your energy centers.

Turquoise will summon illness by drawing it out of the body and into the stone itself. Turquoise is most effective in healing female disorders, but will also alleviate headaches and help to build muscle.

Cleanse turquoise by holding under running water or storing with hematite. Re-charge it in the moonlight. ALWAYS store turquoise in a dark place and NEVER where it has prolonged exposure to the sun.