Sea Turtle Shell Pendant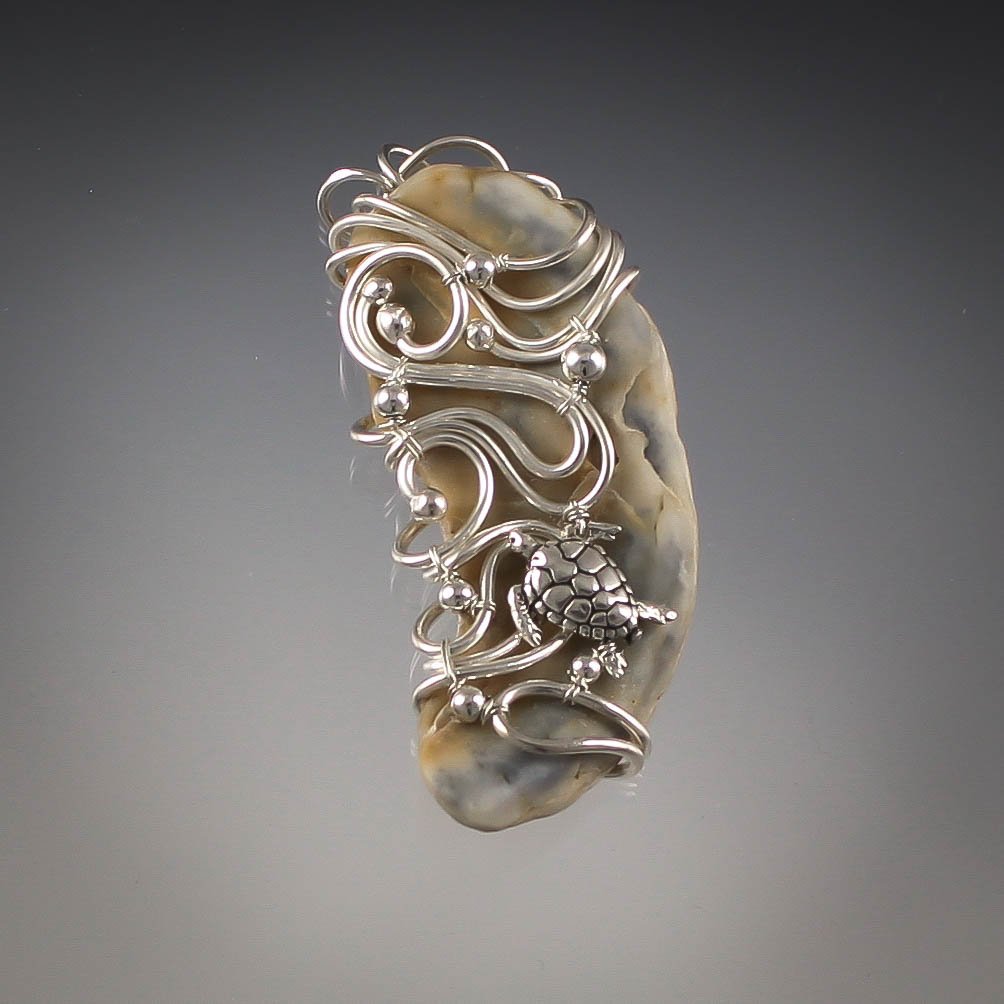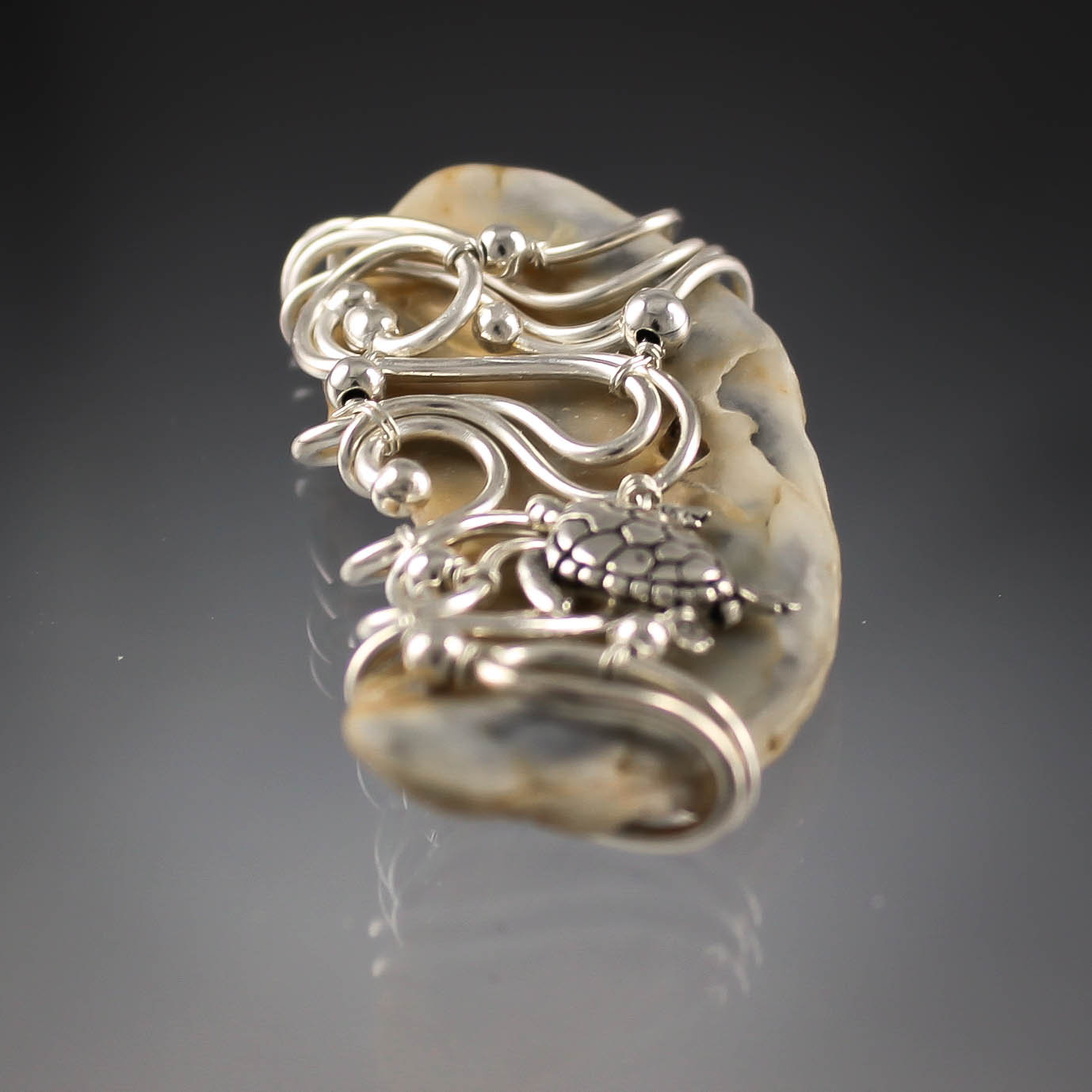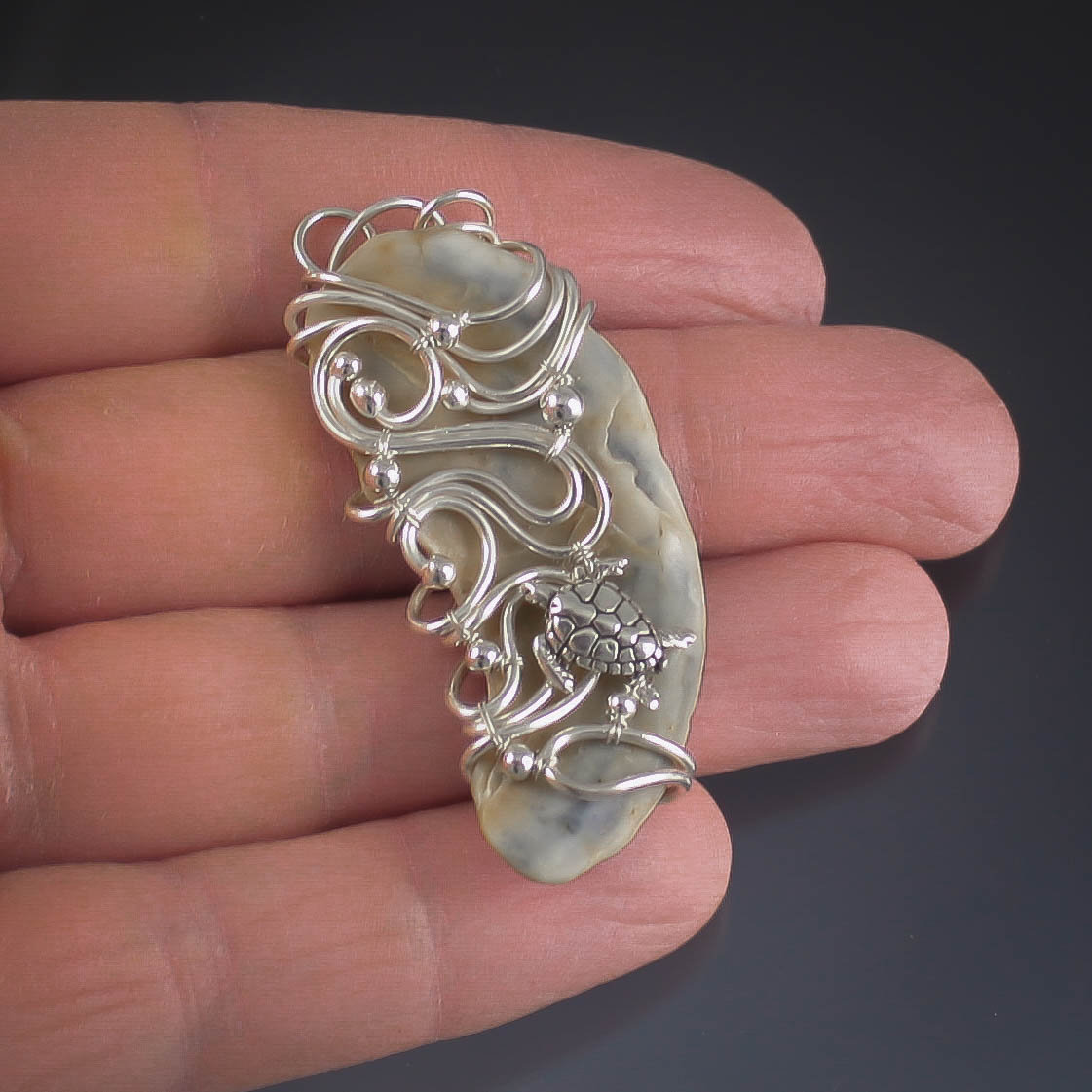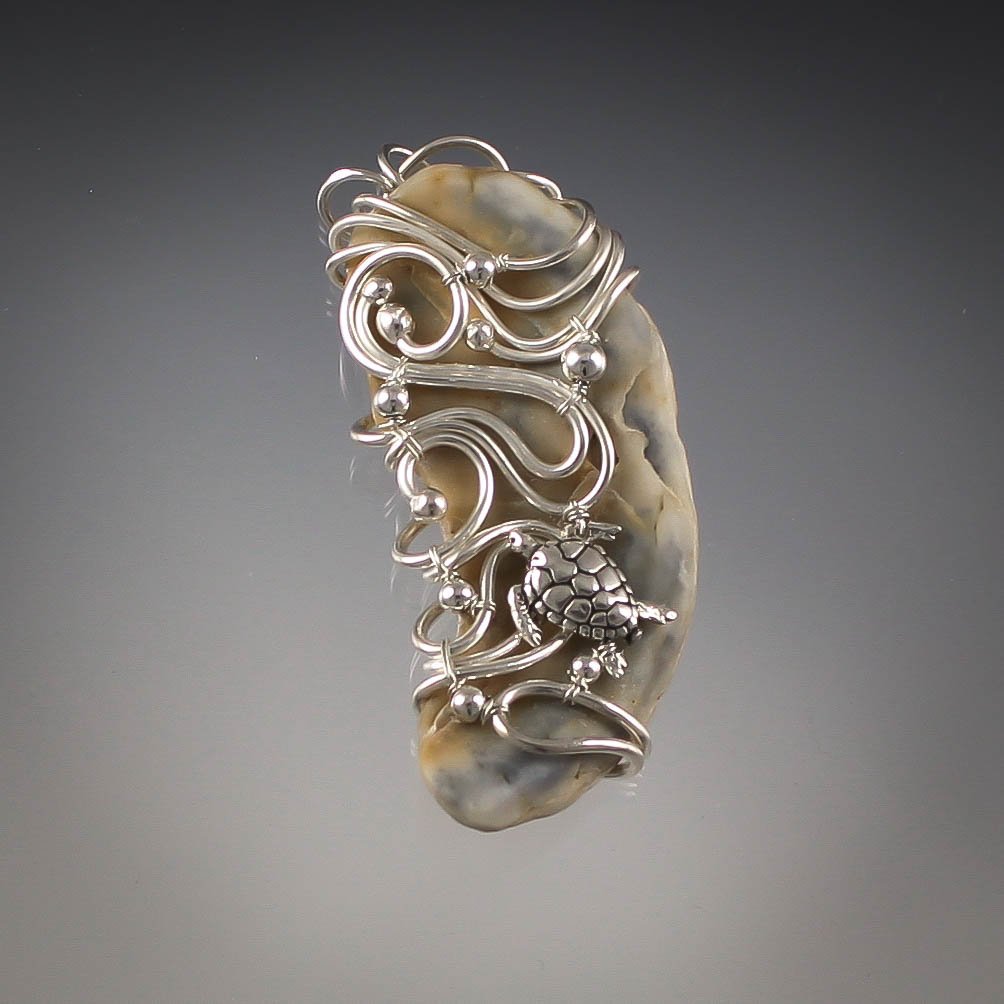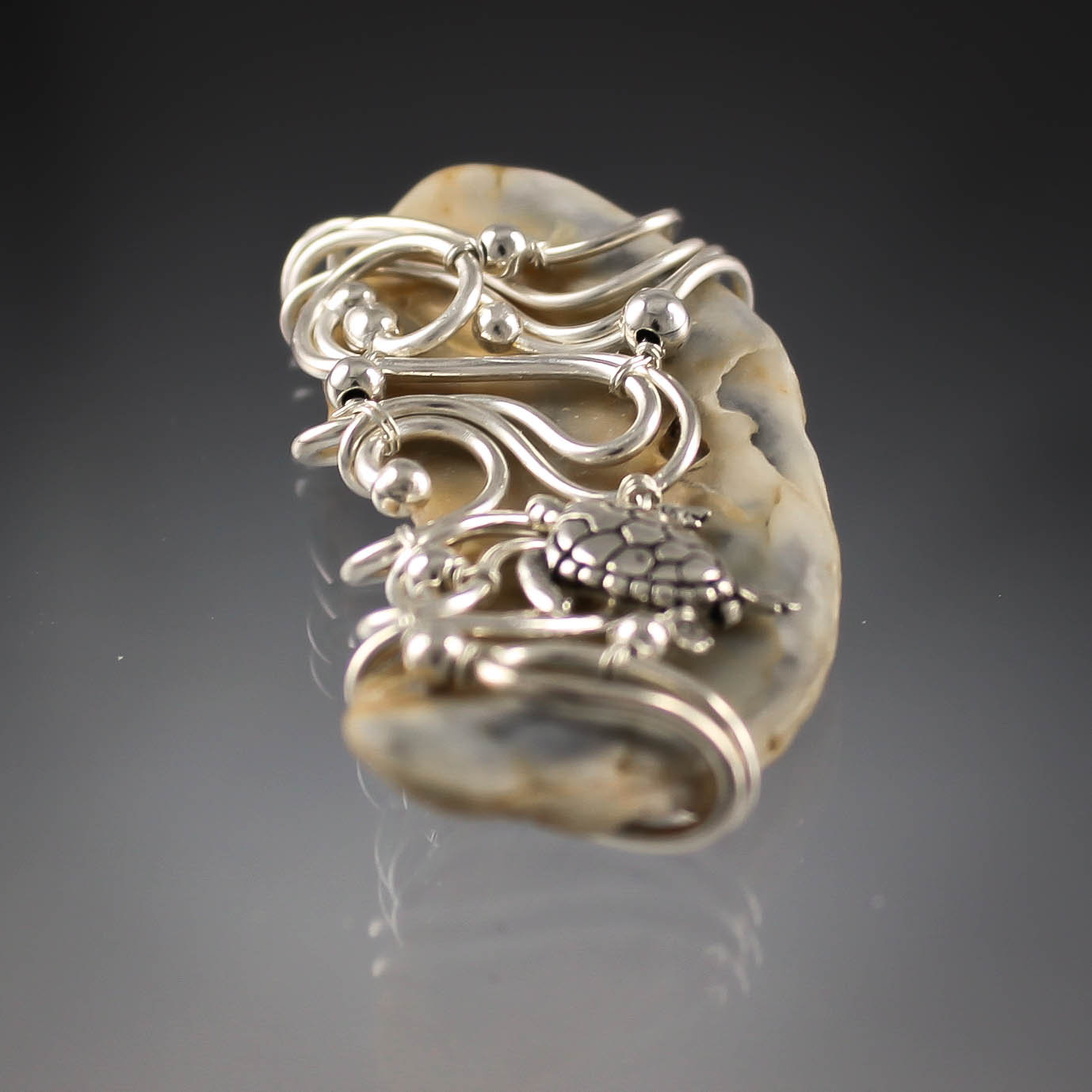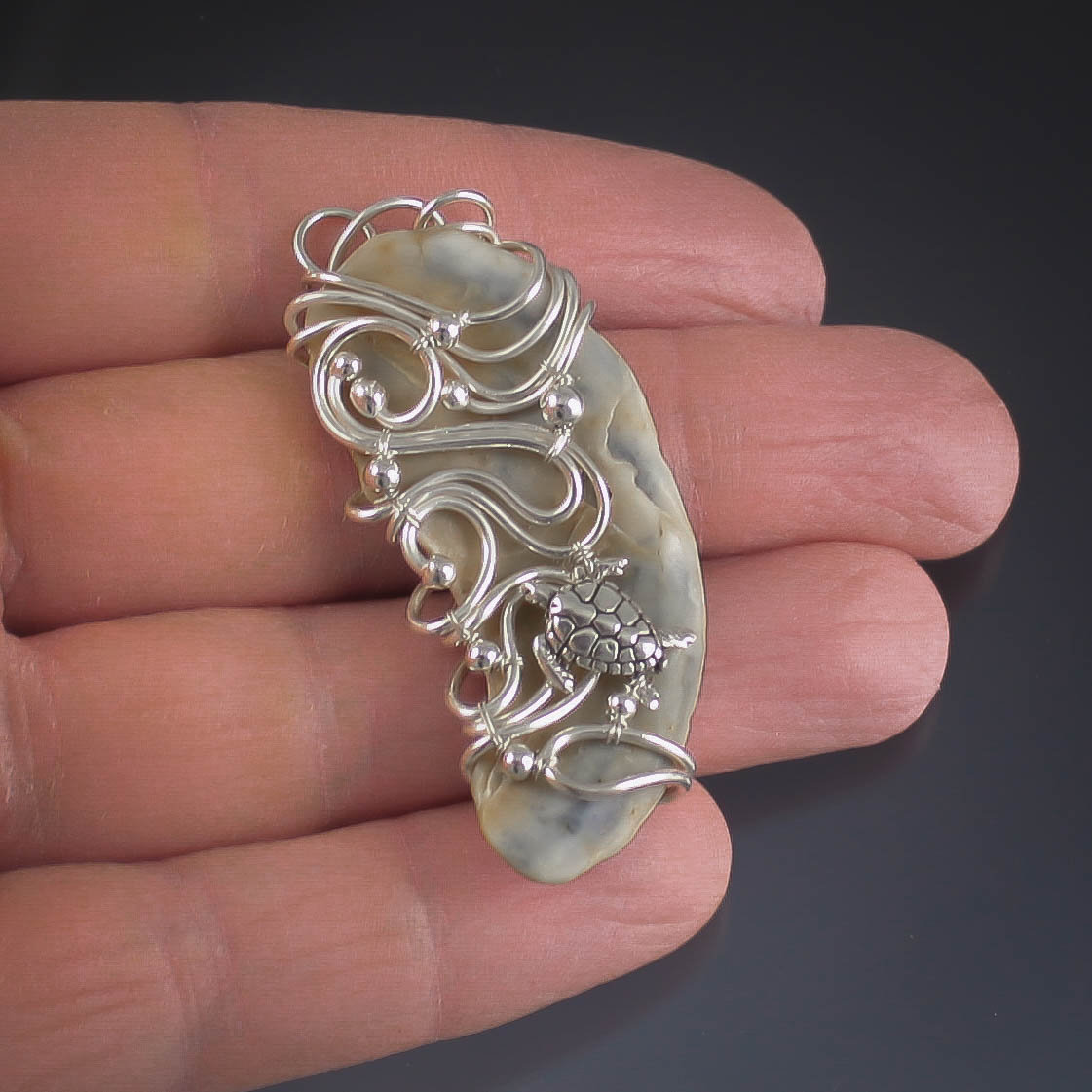 Sea Turtle Shell Pendant
Shell pendant, sea turtle jewelry, OOAK ocean necklace, sterling silver, baby sea turtle, everyday necklace, gift for ocean lover

This one-of-a-kind pendant is hand-woven with fine silver wire surrounding a pretty blue and brown shell. It shows a baby sea turtle making it's way to the waves.

Similar pendants can be made but each will be a little bit different. A great way to incorporate your favorite shell into jewelry if you want something customized.

Add a sterling chain (additional charge) or ribbon (free) if desired, just contact me.
Measurements:
~approximately 1.5 inches long and .75 inches wide

Techniques:
~Weaving