~Tidal Pool~ Rose Quartz Wire Wrap Bracelet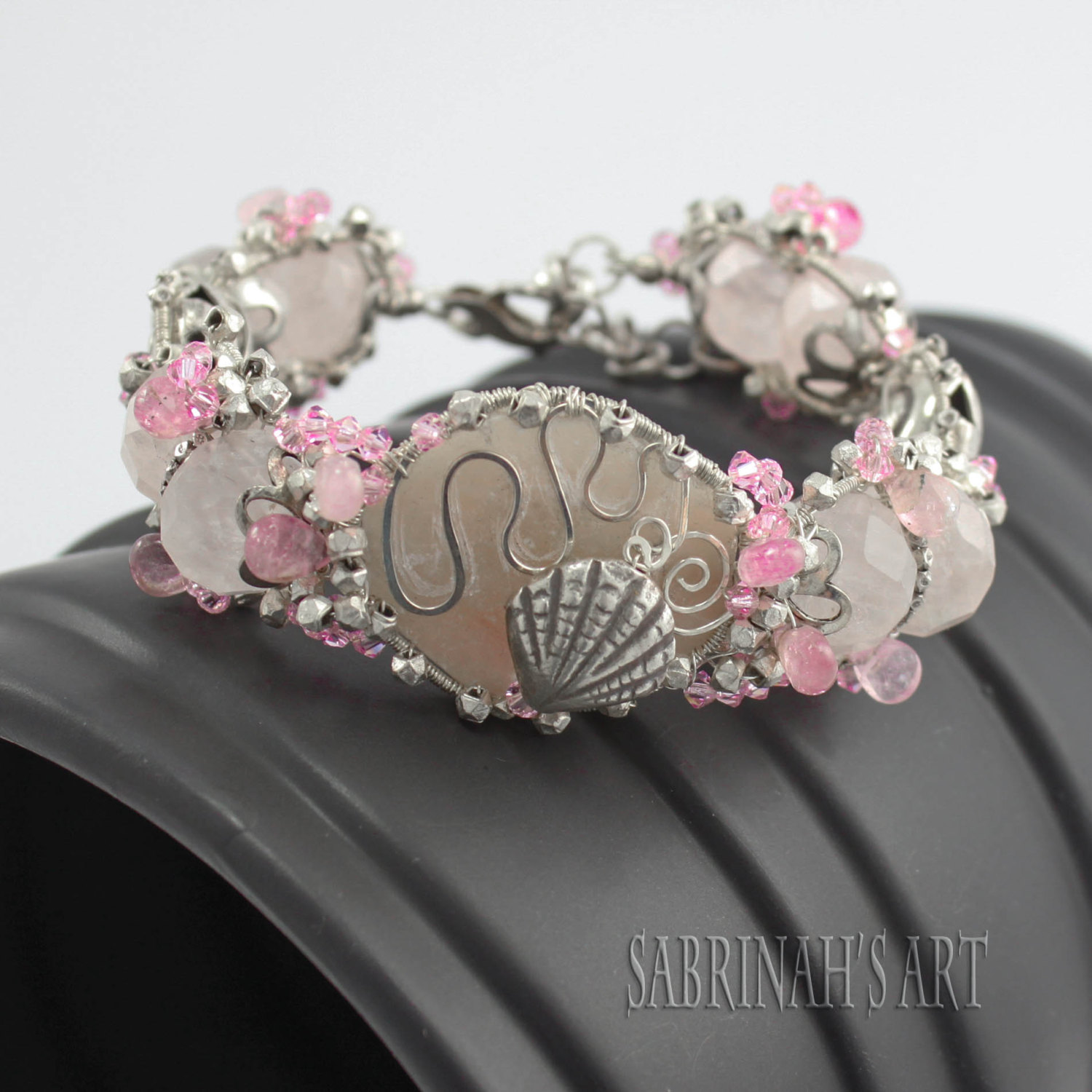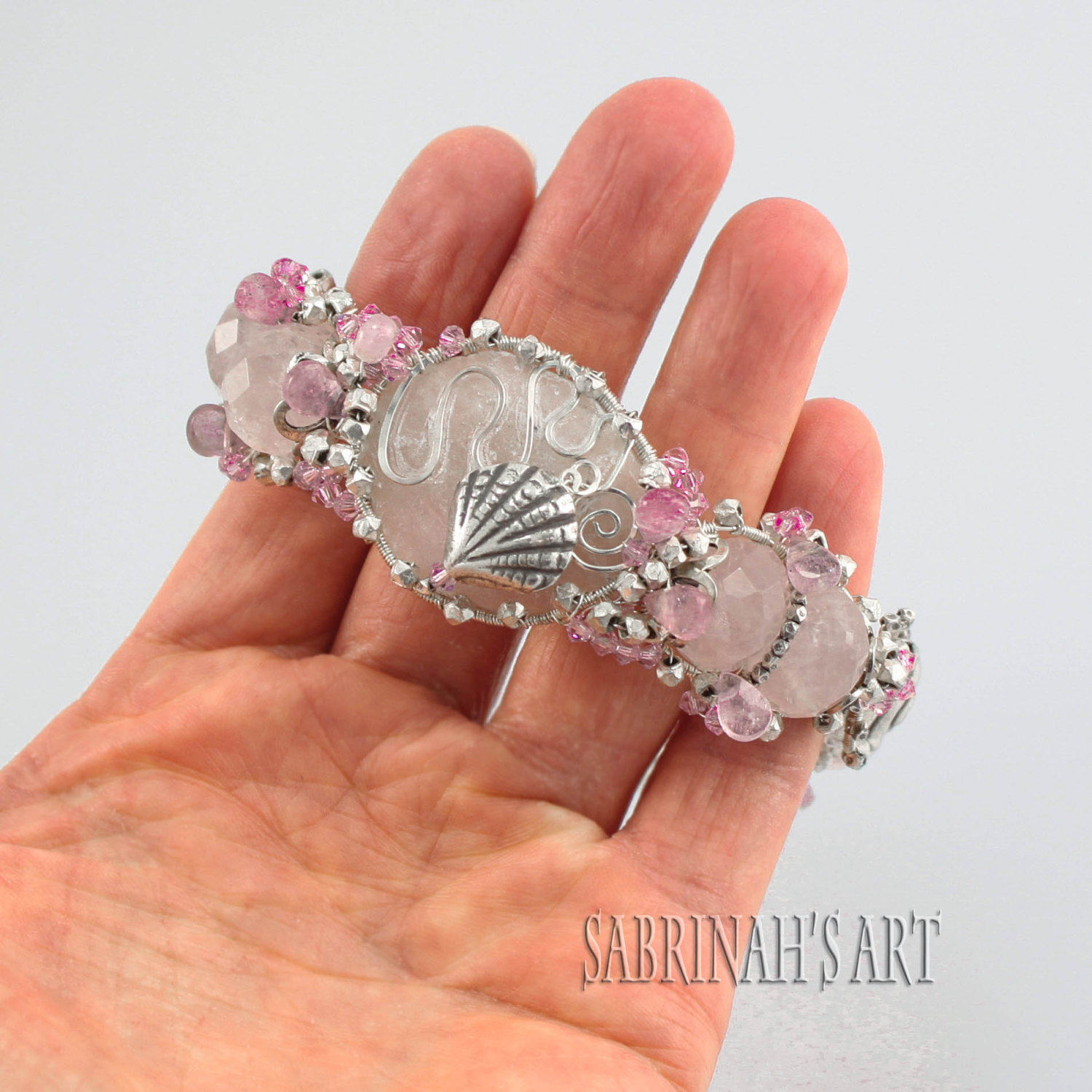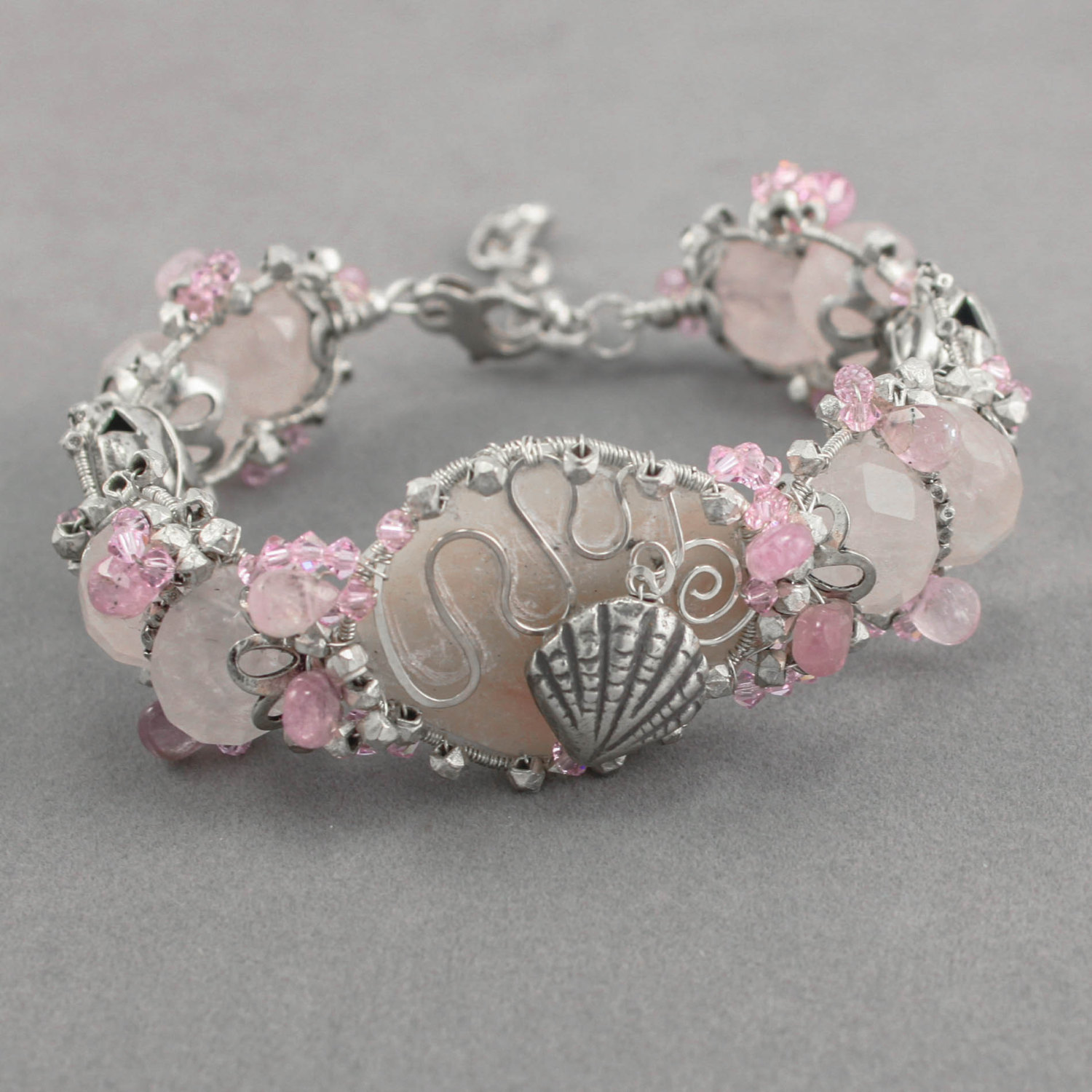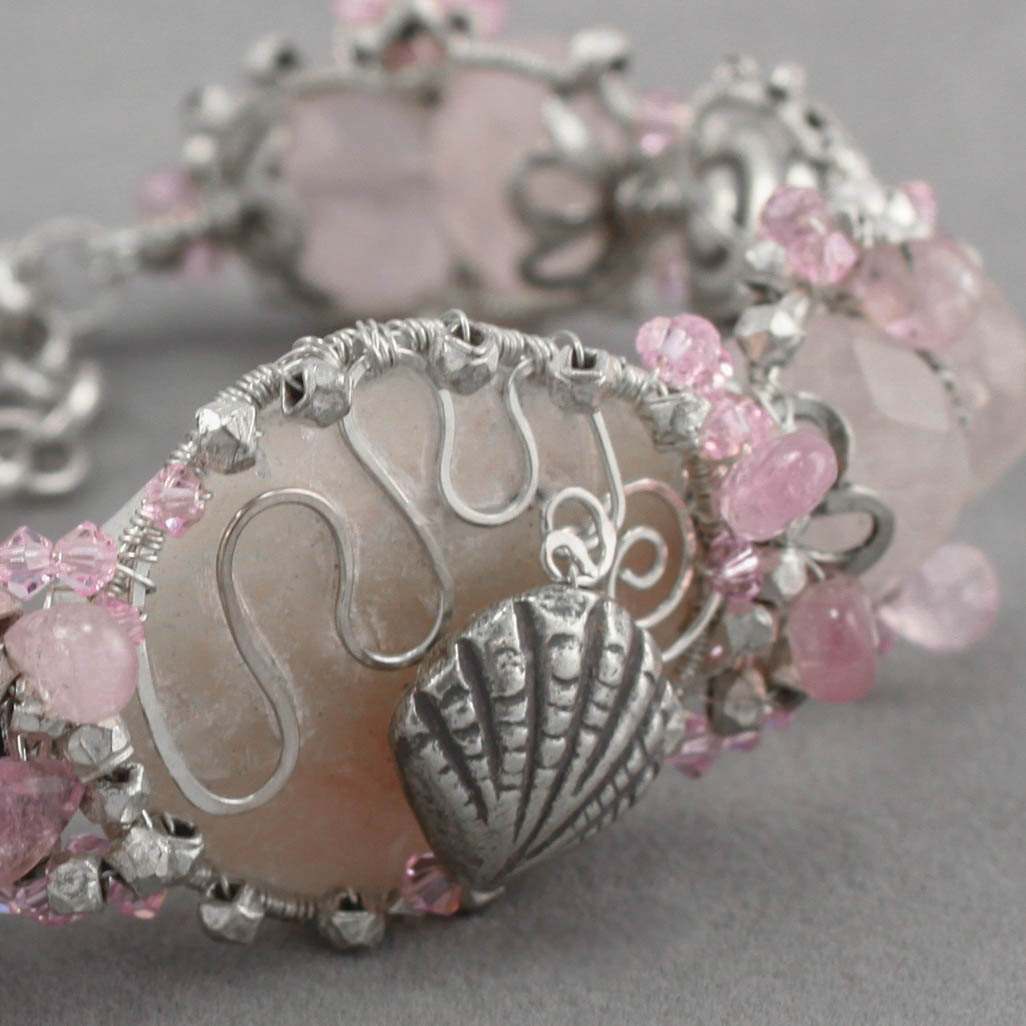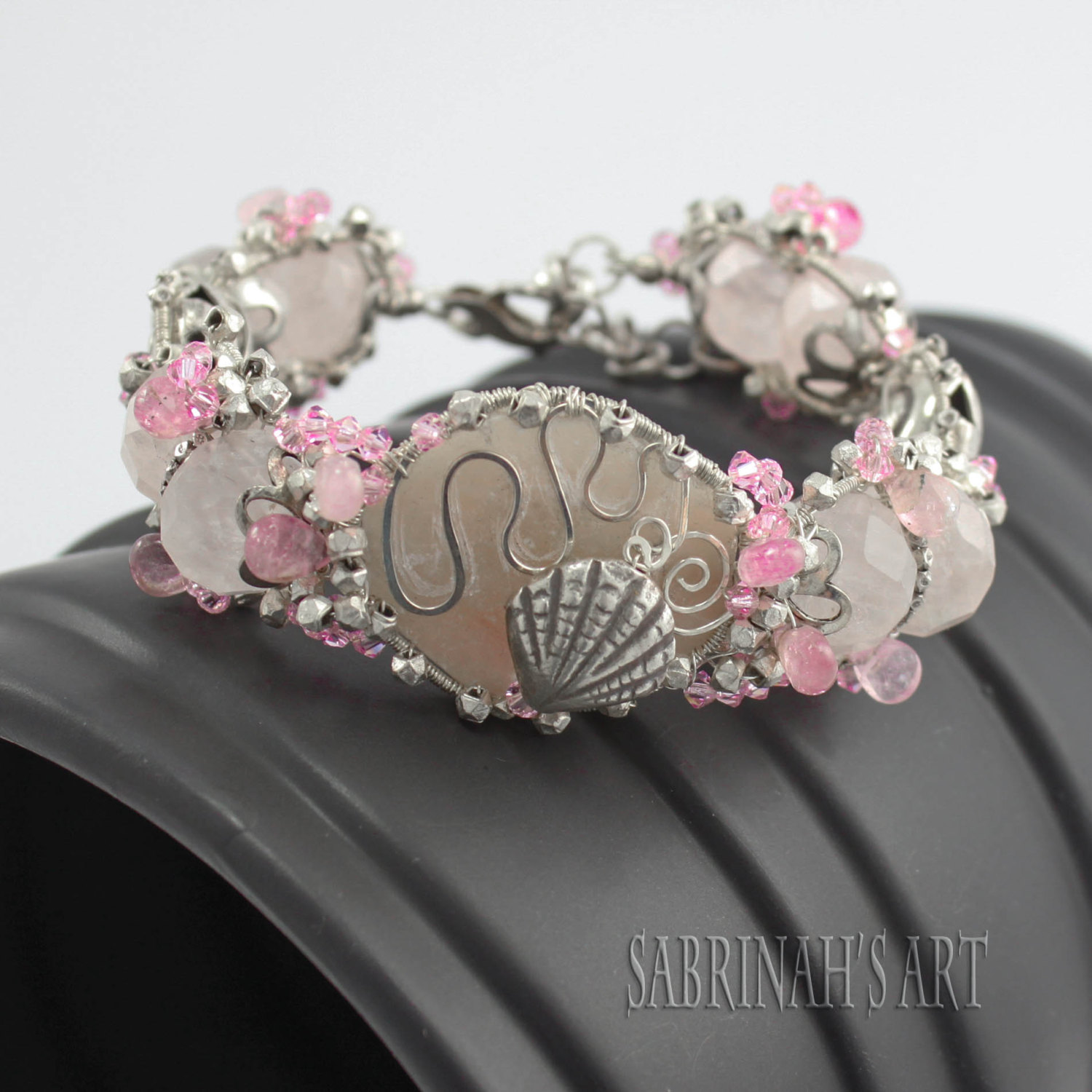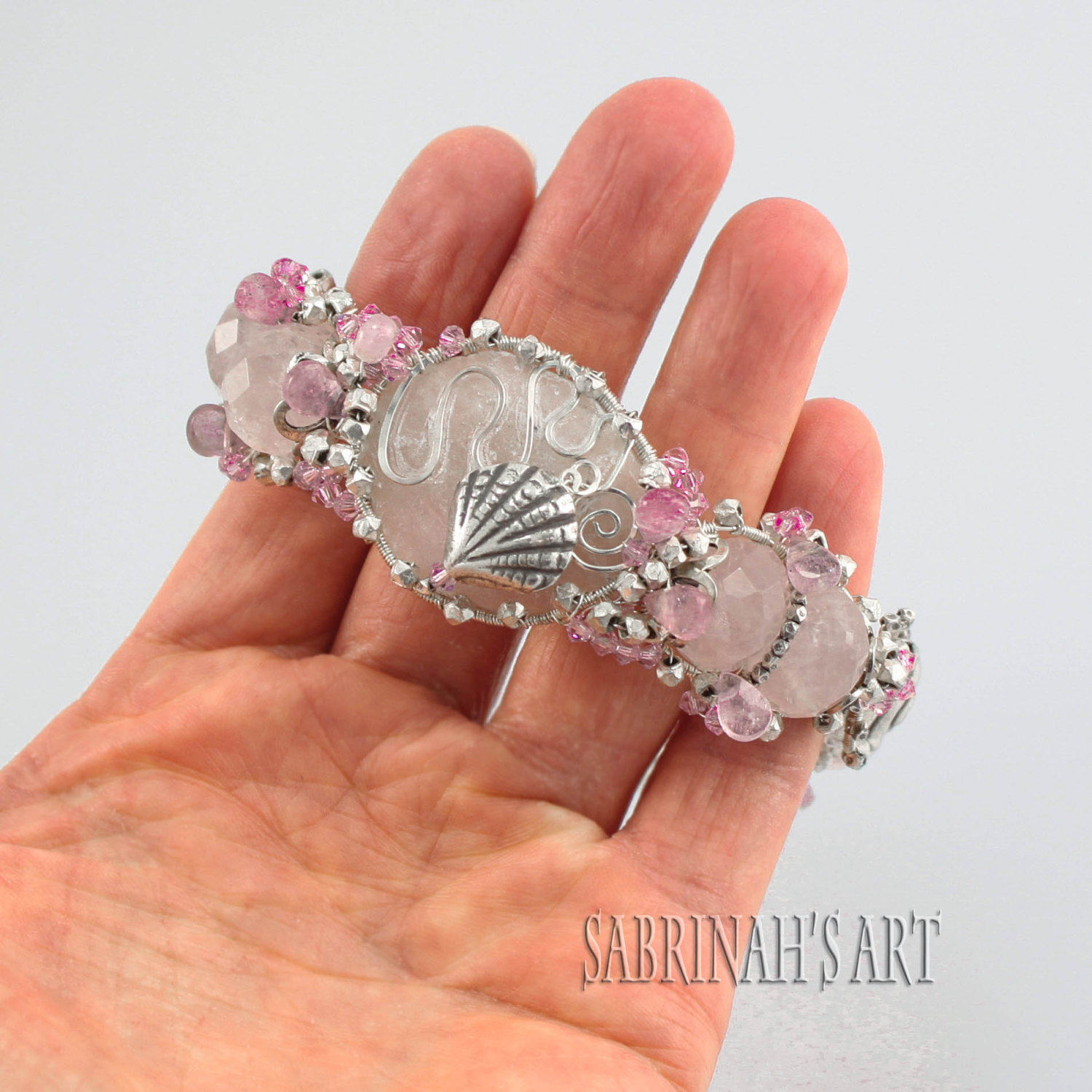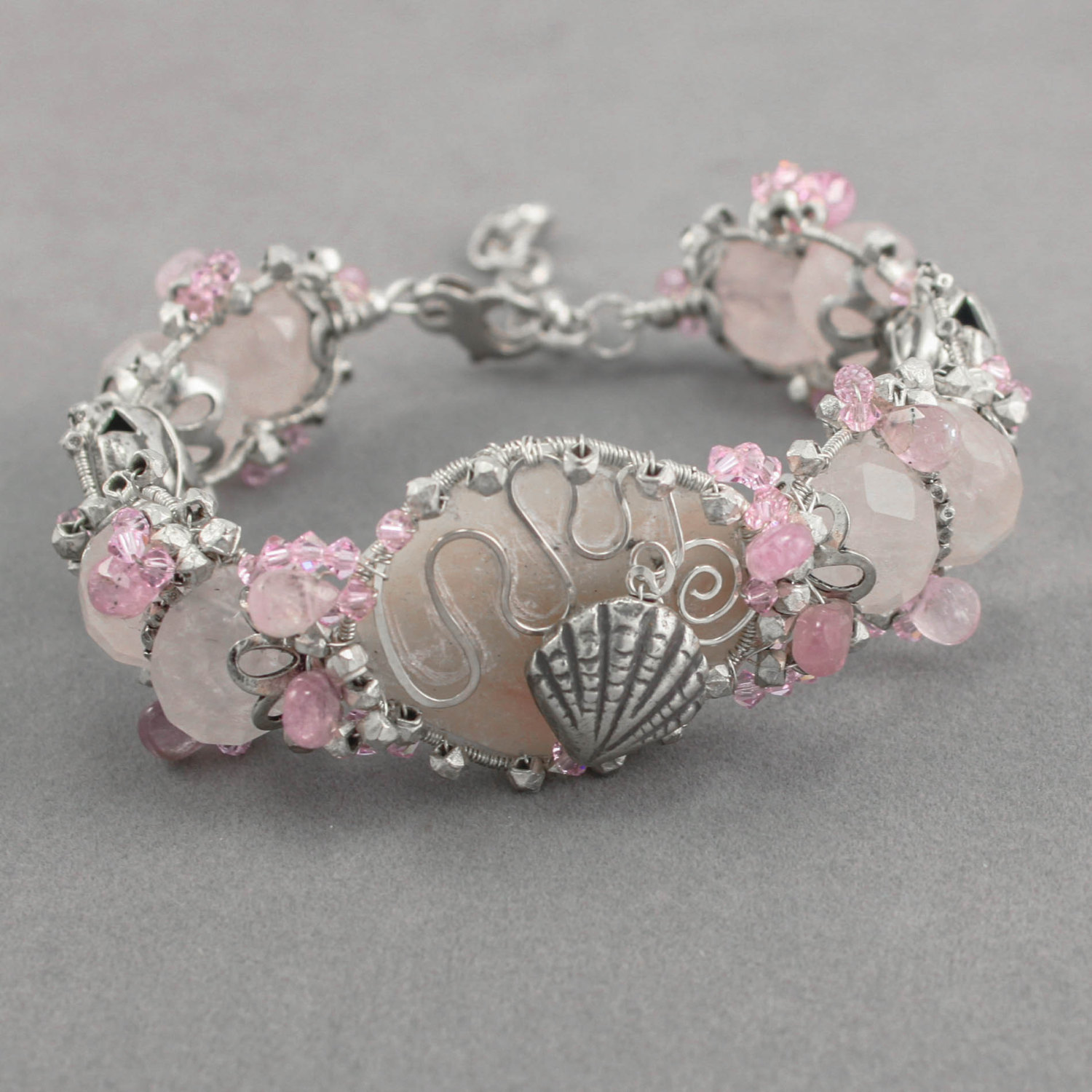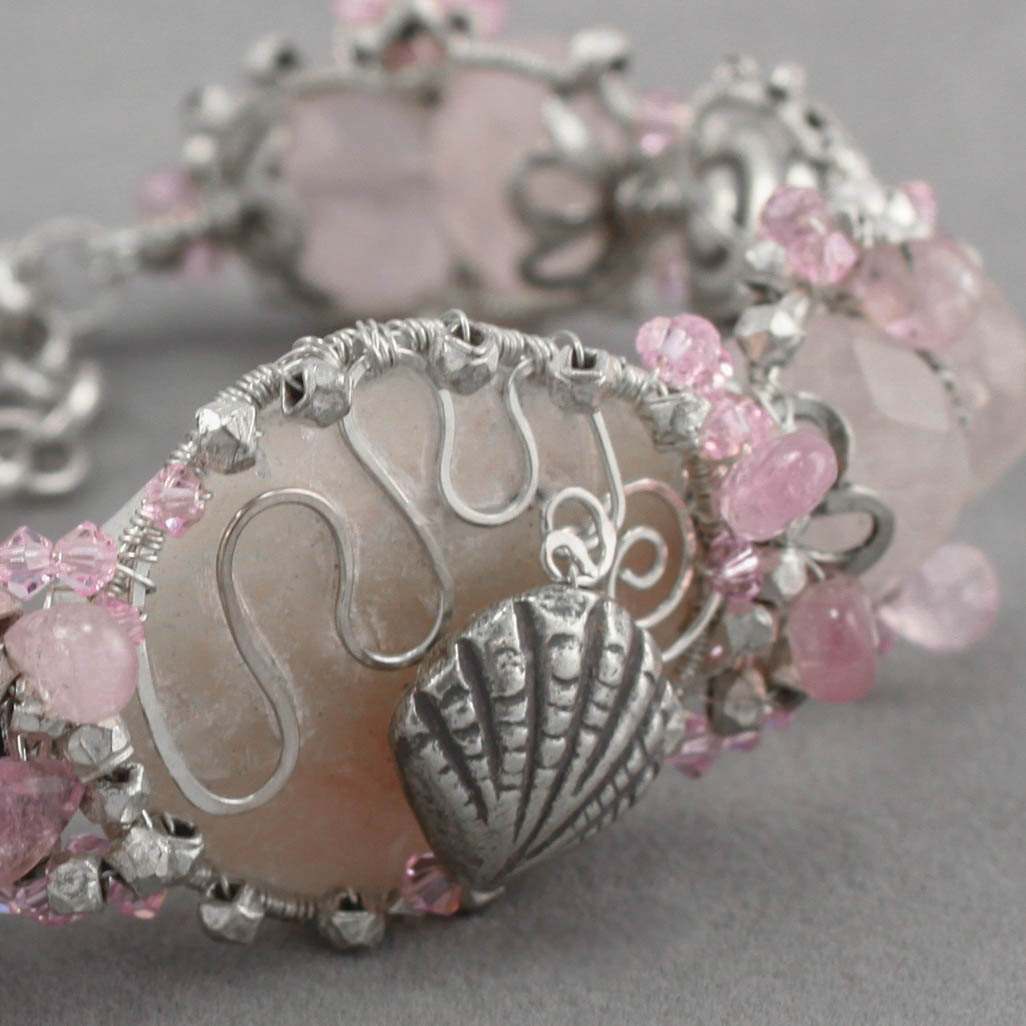 ~Tidal Pool~ Rose Quartz Wire Wrap Bracelet
Blushed Ocean Cuff in Rose Quartz, Pink Tourmaline, Swarovski Crystal, Sterling and Fine Silver- Ocean inspired bracelet

Components:
Large Center Pink Soapstone with "foaming" wire detail, 8 large faceted Rose Quartz gemstone rondelles, 12 pink tourmaline briolette gemstone beads, pink Swarovski crystals, Thai silver shell beads, fine silver beads, sterling silver wire and chain, large lobster clasp.

Measurements:
Adjustable from 7.5 to 10 inches.

~Healing Properties~
Rose Quartz will assist in providing unconditional love of yourself and others. It instills calmness, forgiveness, compassion, and inner peace. It is an effective healer of childhood trauma and unreasonable guilt. It is a protective and supportive stone for expecting and new mothers.

Rose Quartz relieves migraines, sinus problems, and addiction. It supports brain function, slows signs of aging, and facilitates weight loss.

Pink Tourmaline promotes sympathy and attracts love. It will enhance self-confidence and your ability to communicate. Pink tourmaline will lessen anxiety and aid in the treatment of infection and diseases involving the heart.