~Apache Plume~ Rose Quartz & Prehnite Wire Wrap Bracelet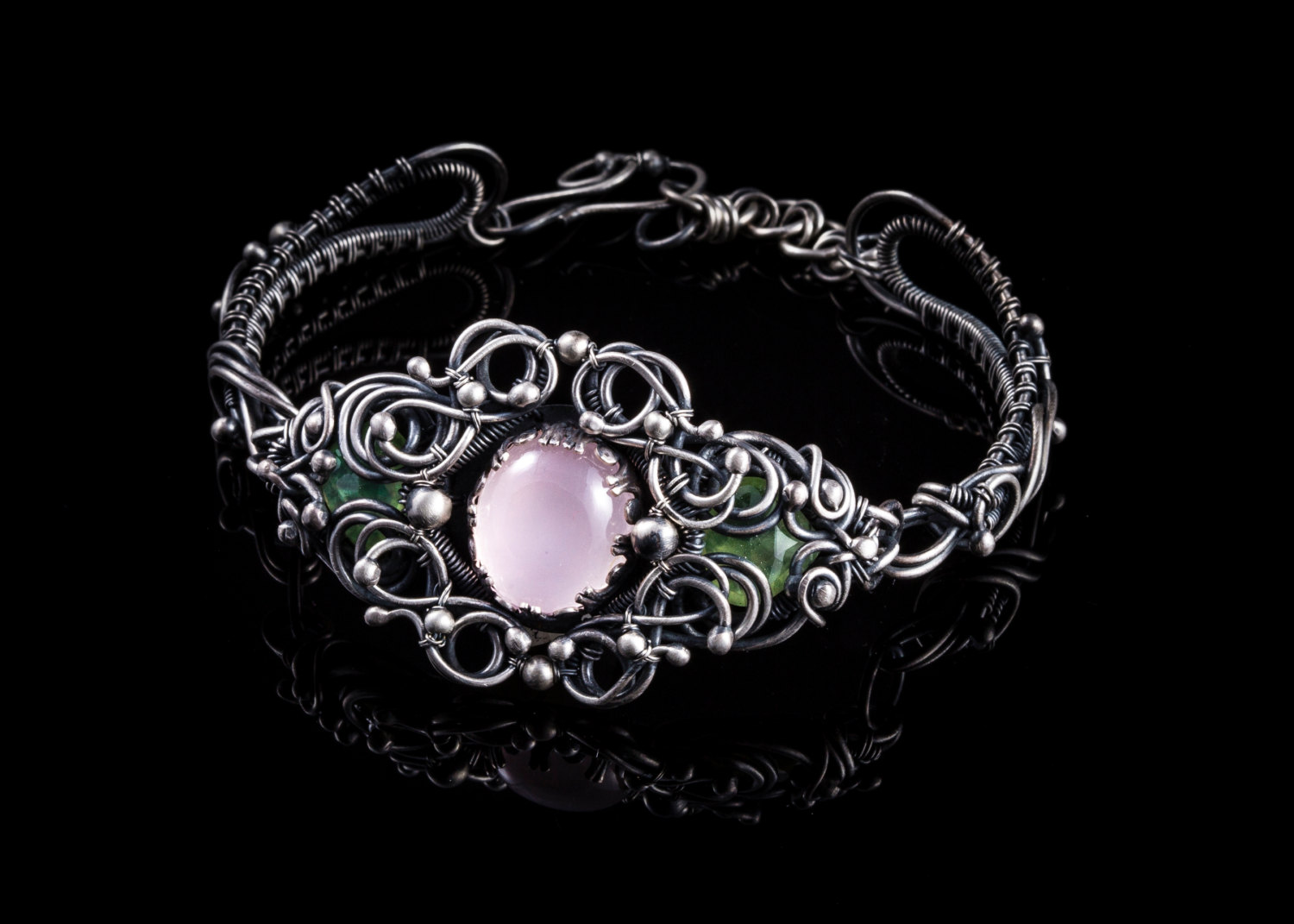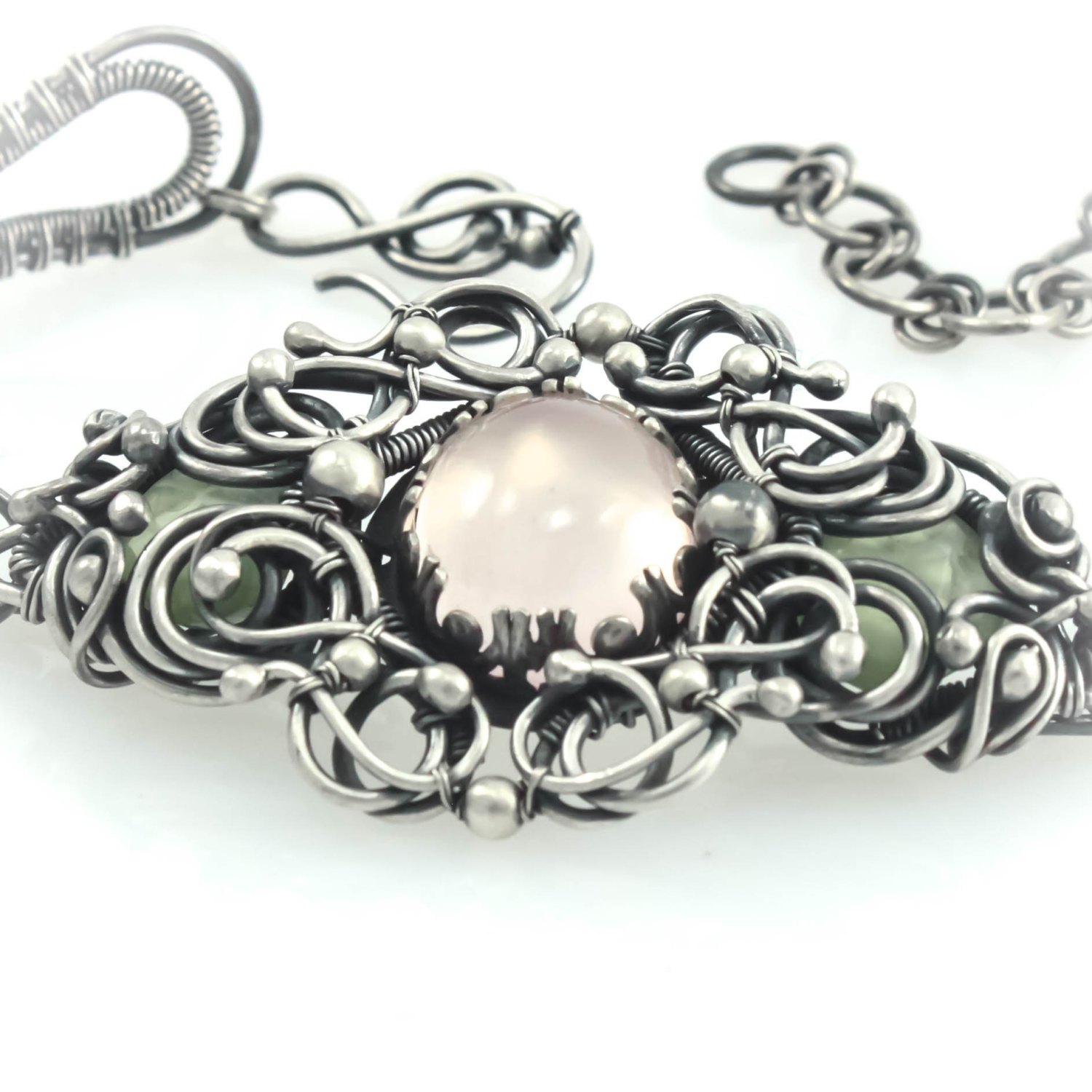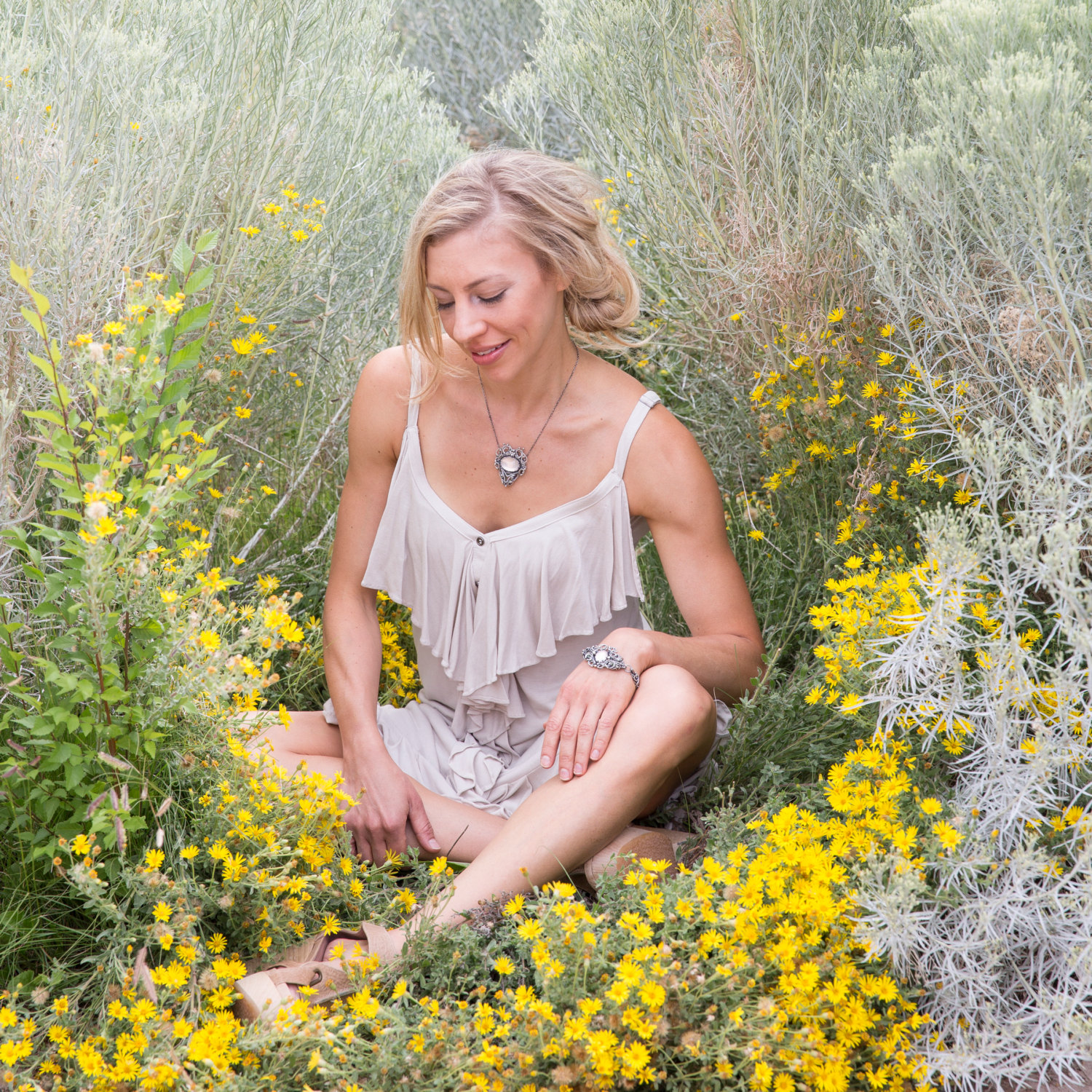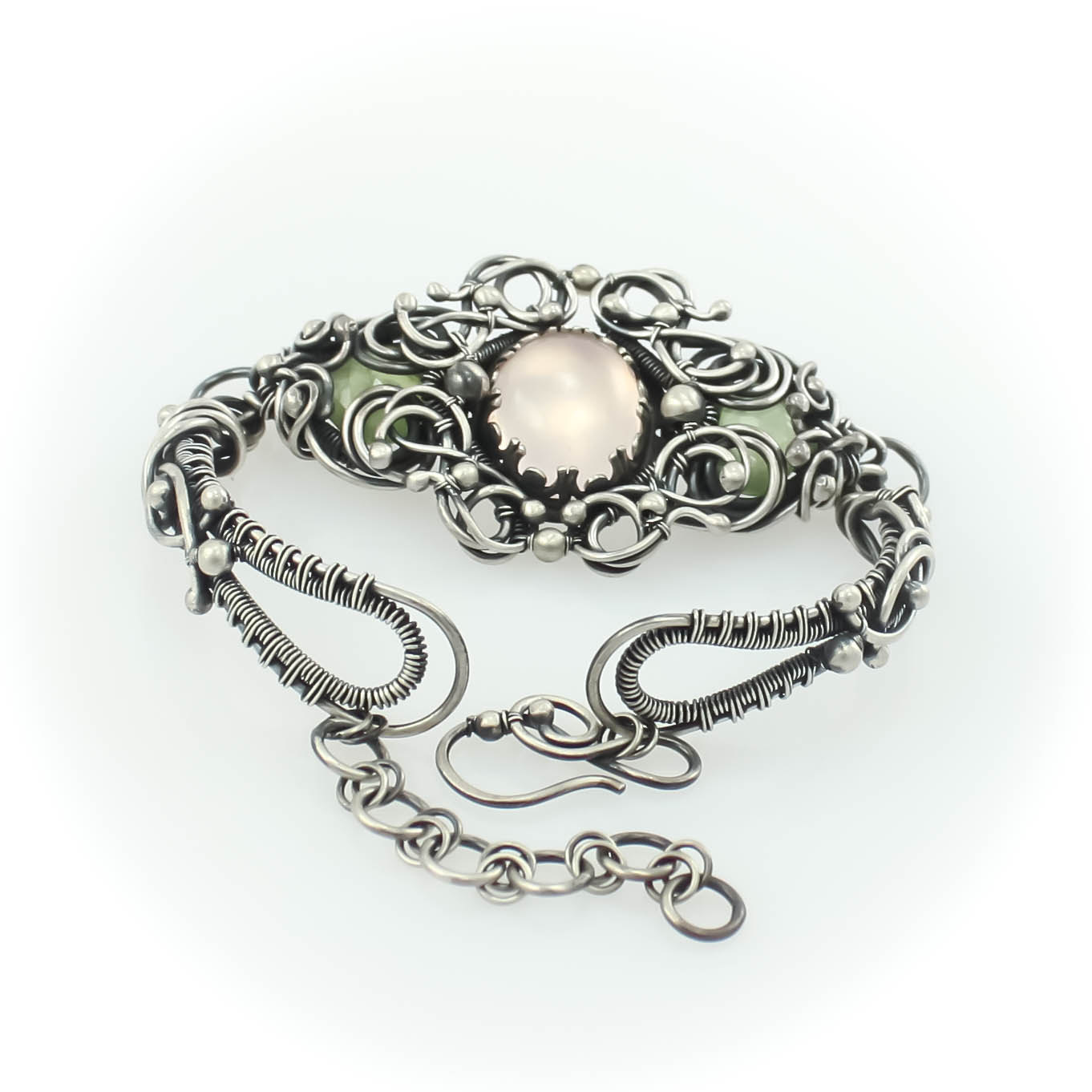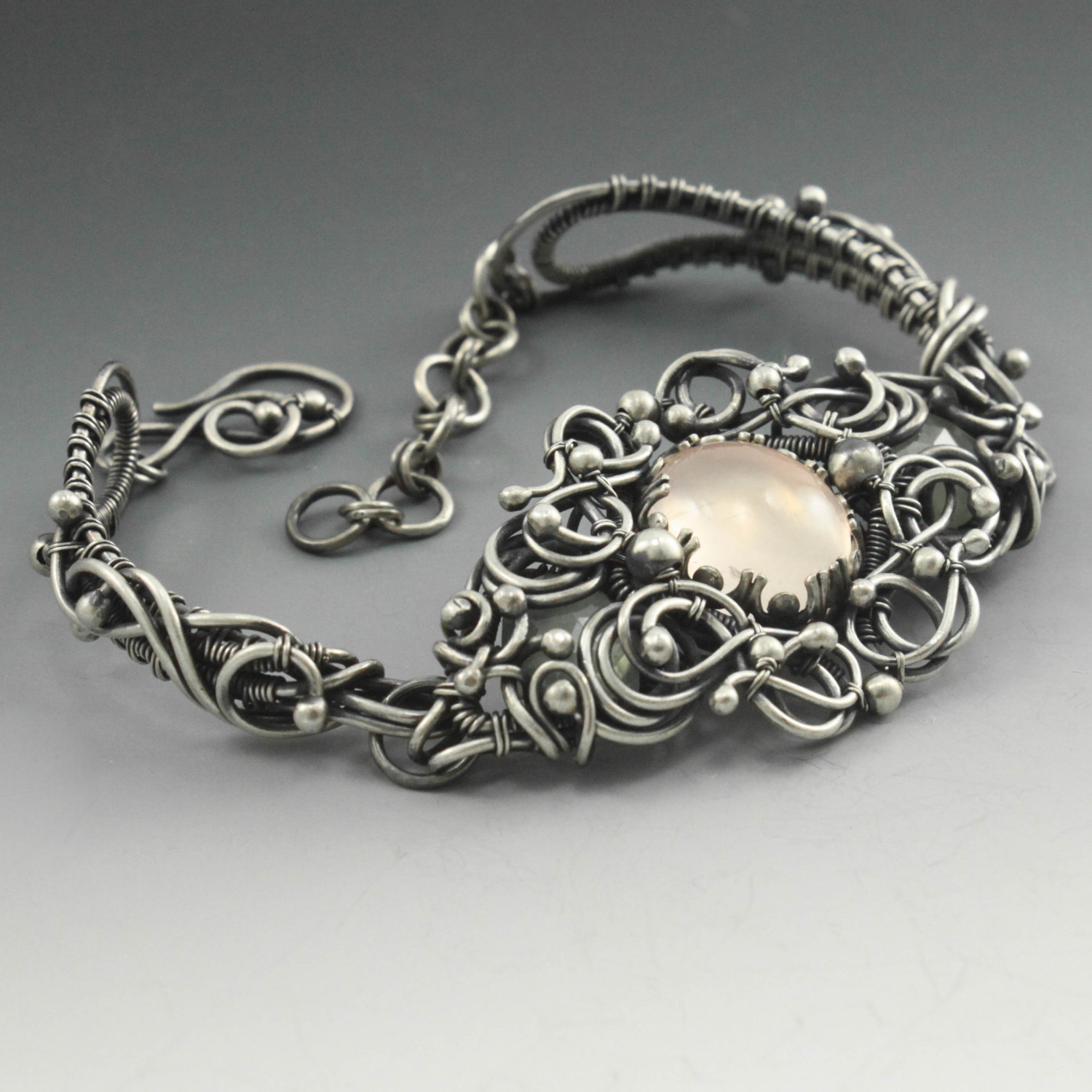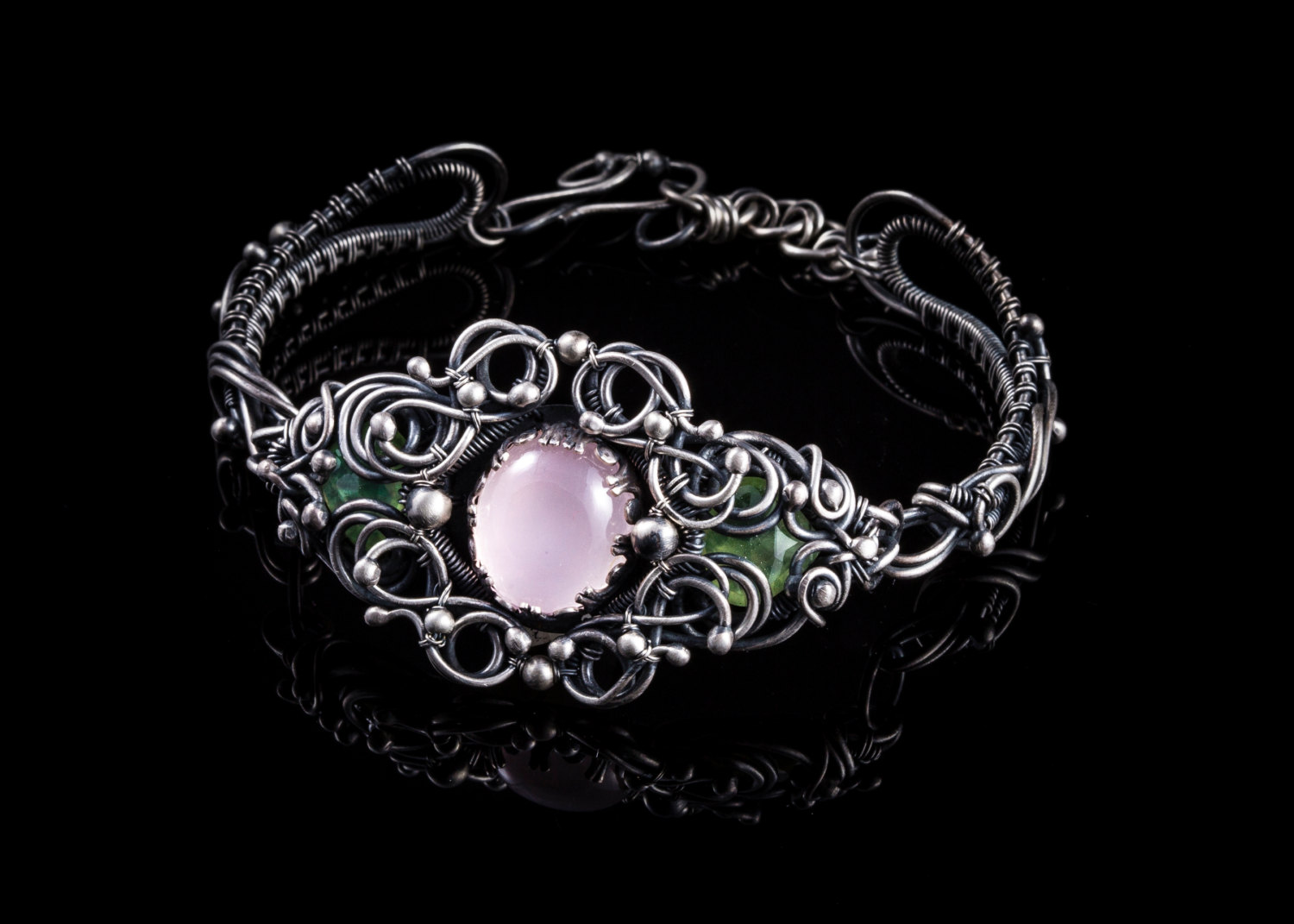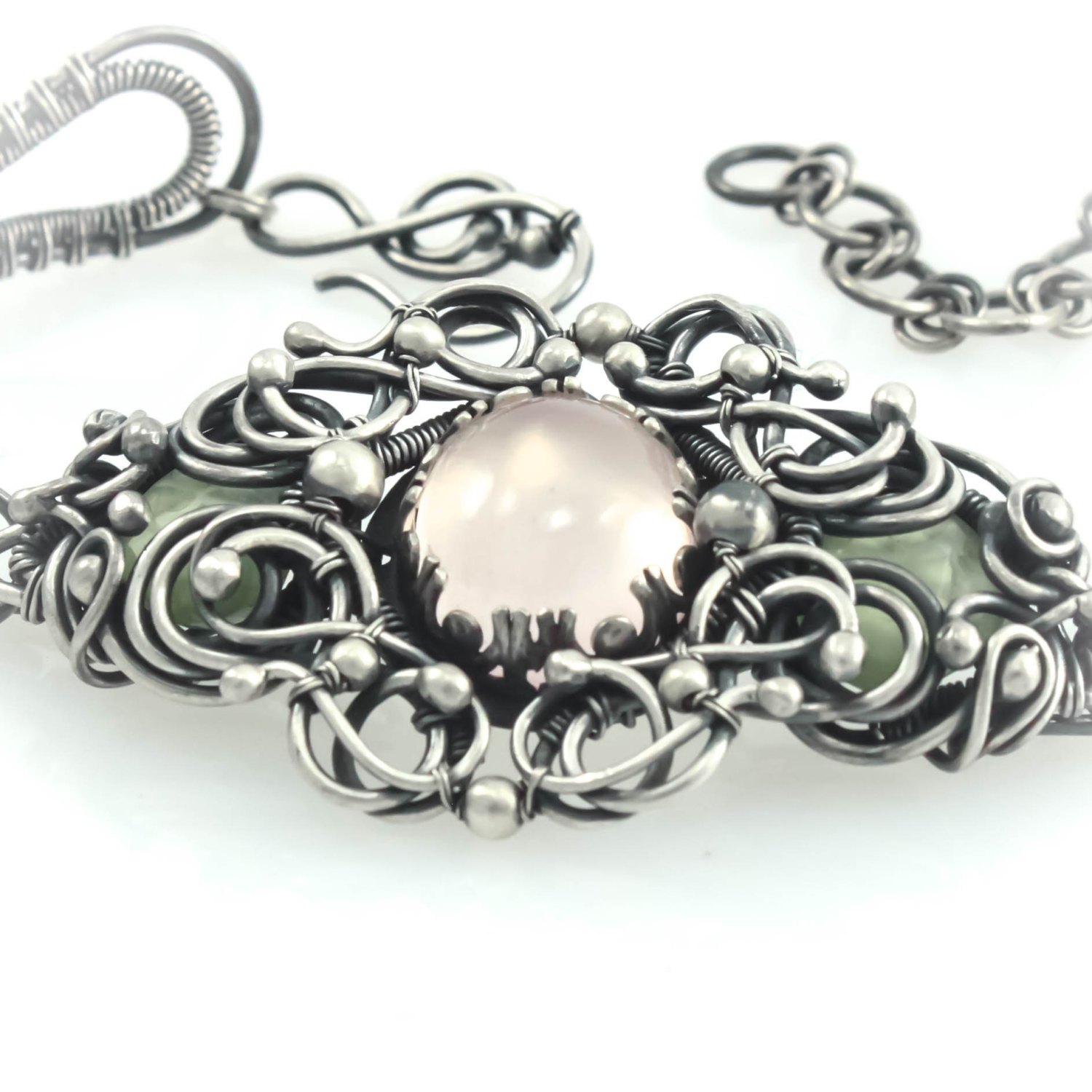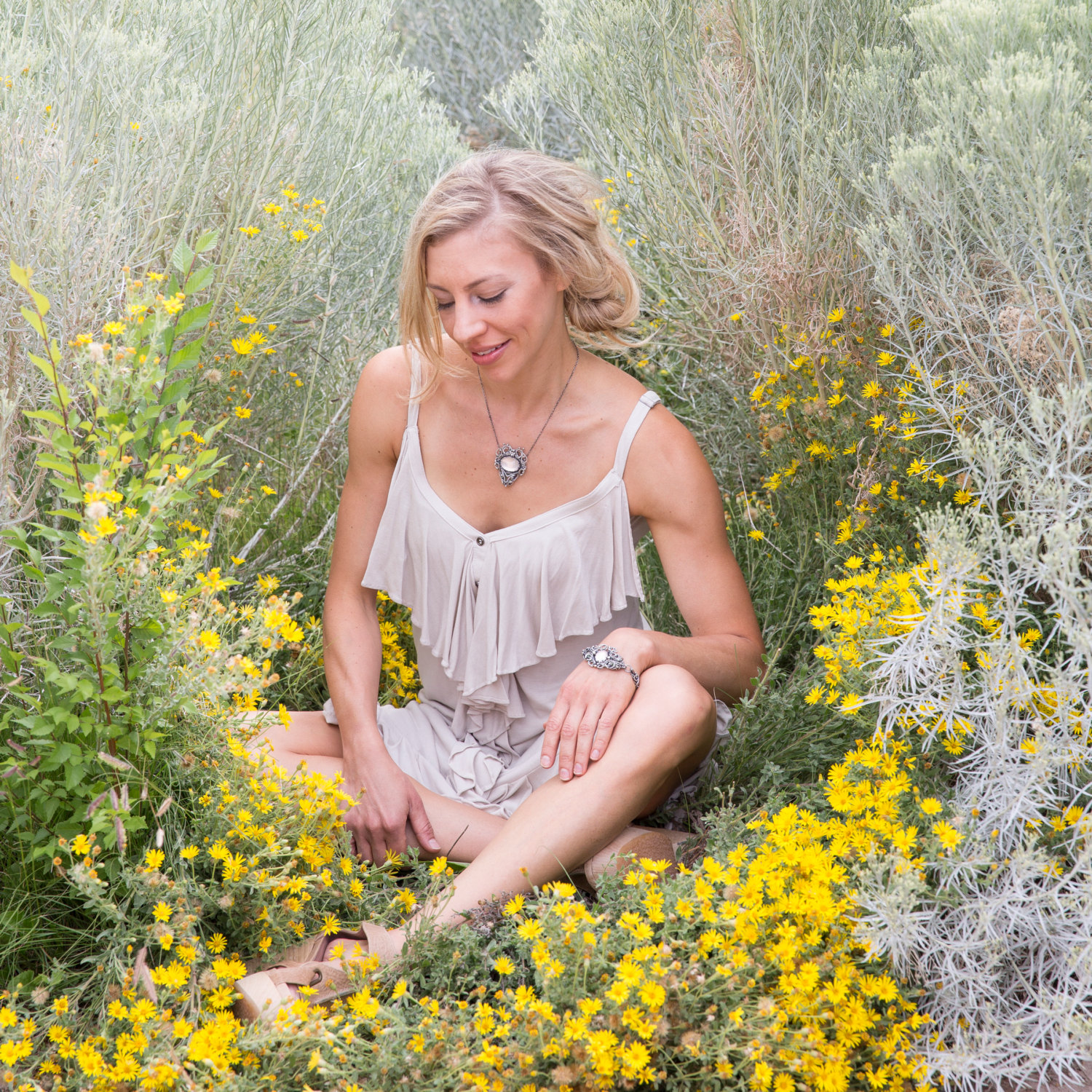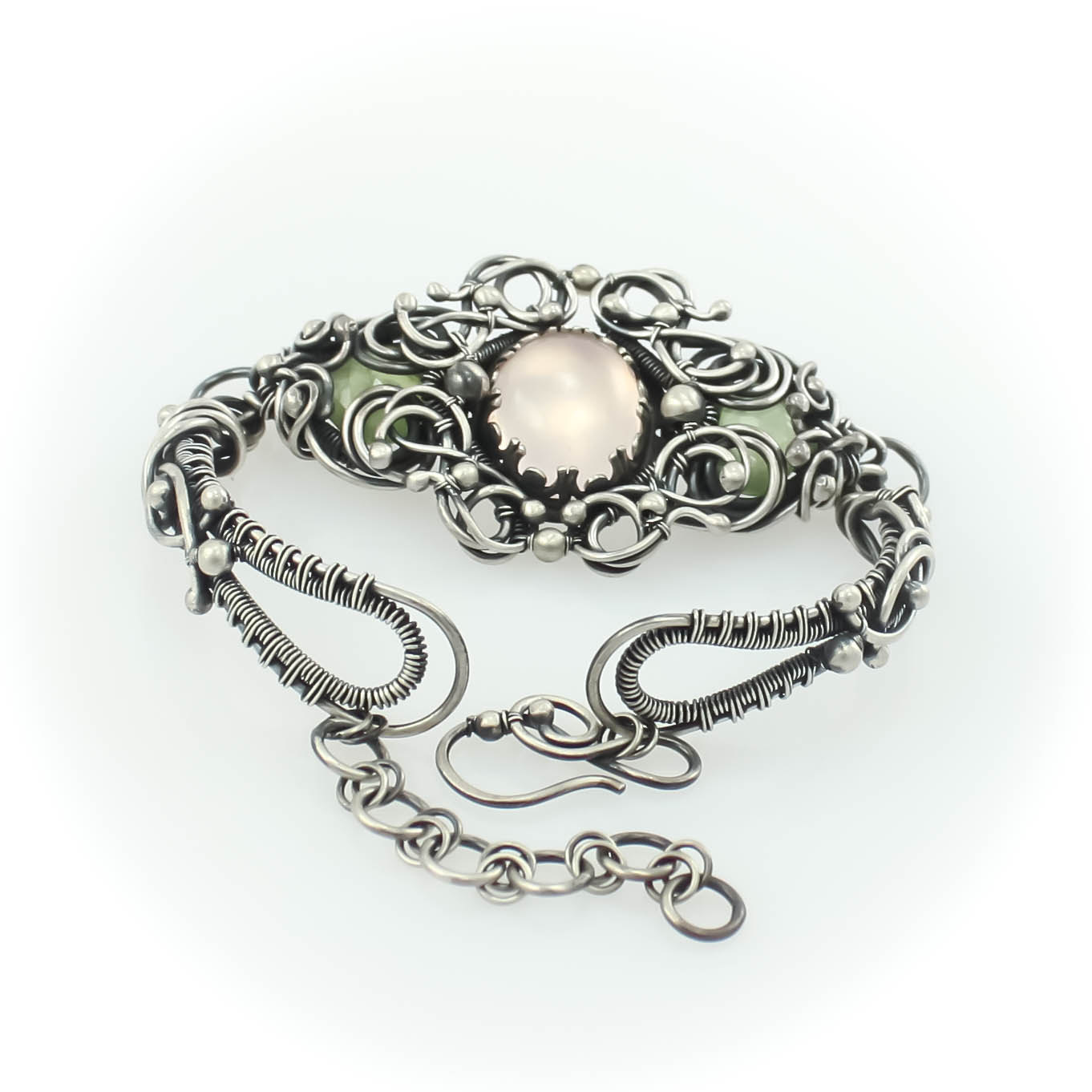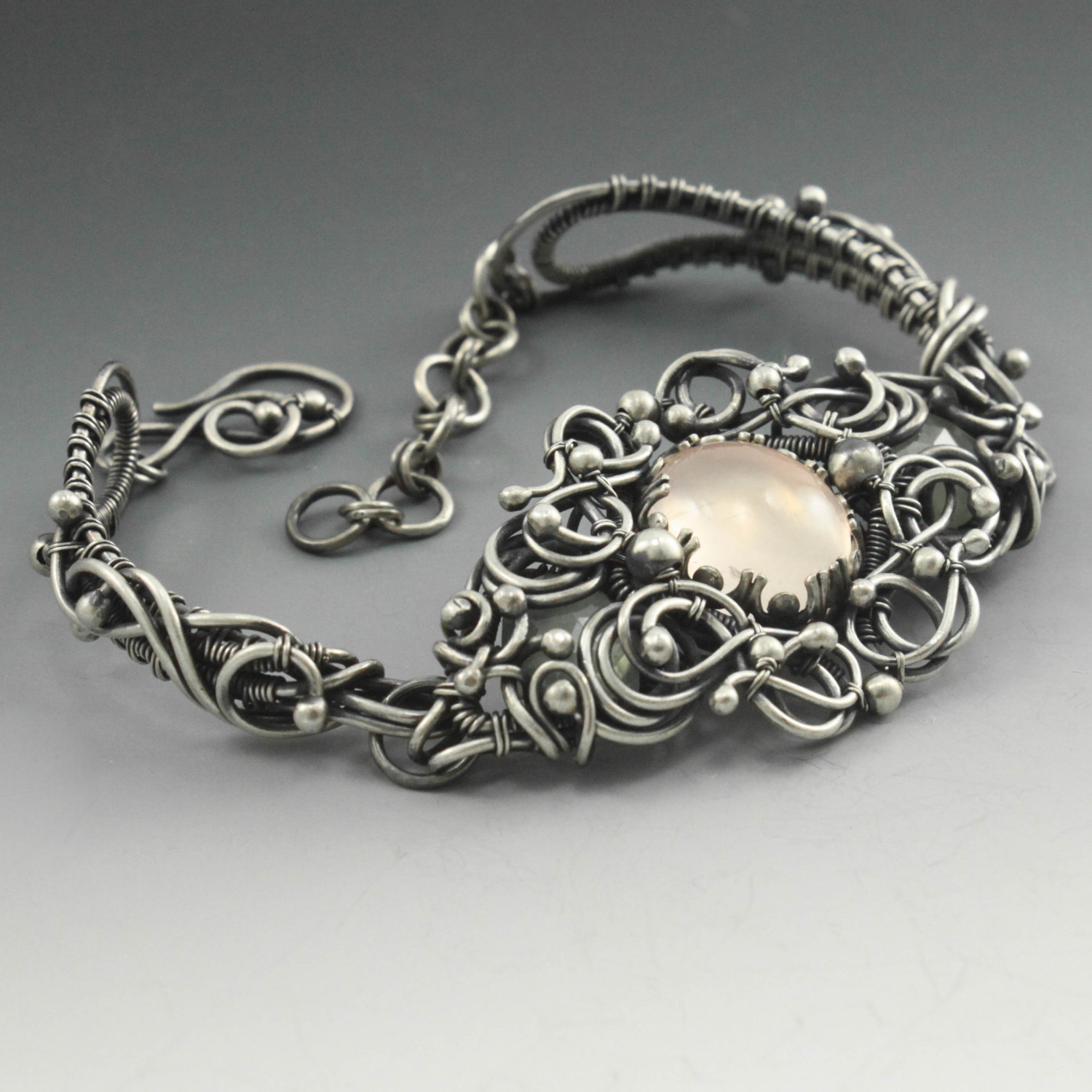 ~Apache Plume~ Rose Quartz & Prehnite Wire Wrap Bracelet

Artisan Bracelet with Rose Quartz, Prehnite, and sterling silver. Apache Plumes are a hardy yet delicate plant native to the deserts of New Mexico. In the fall the small white flowers turn to a wispy pink "puffs" that gently catch the wind.
Measurements ~
Focal feature measures 2.5 inches by 1 inch. Side pieces measure 2 inches long by 0.5 inches wide. Total length 6 inches, extension chain adds 2 inches.

Components ~
One large Rose Quartz cabochon stone, two faceted Prehnite gemstone beads, sterling and fine silver wire, handmade signature S-hook closure and extension chain.

Techniques ~
Sawing, soldering, drilling, forming, forging, weaving, oxidizing, hand-polishing.

Healing Properties of Rose Quartz ~
Assists in providing unconditional love of yourself and others. It instills calmness, forgiveness, compassion, and inner peace. It is an effective healer of childhood trauma and unreasonable guilt. It is a protective stone for expecting mothers. Rose Quartz relieves migraines, sinus problems, and addiction. It supports brain function, slows signs of aging, and facilitates weight loss.

Healing Properties of Prehnite ~
"The Dreaming Stone"
Offers protection, energy, open communications, and is a powerful stone for dreaming. Wearing Prehnite will assist you in releasing old pain and discovering your own inner strength. Prehnite will help to heal anemia and issues involving the kidneys. It helps to eliminate toxins and increases metabolism and tissue regeneration.