~New Beginning~ Tourmaline Chakra Necklace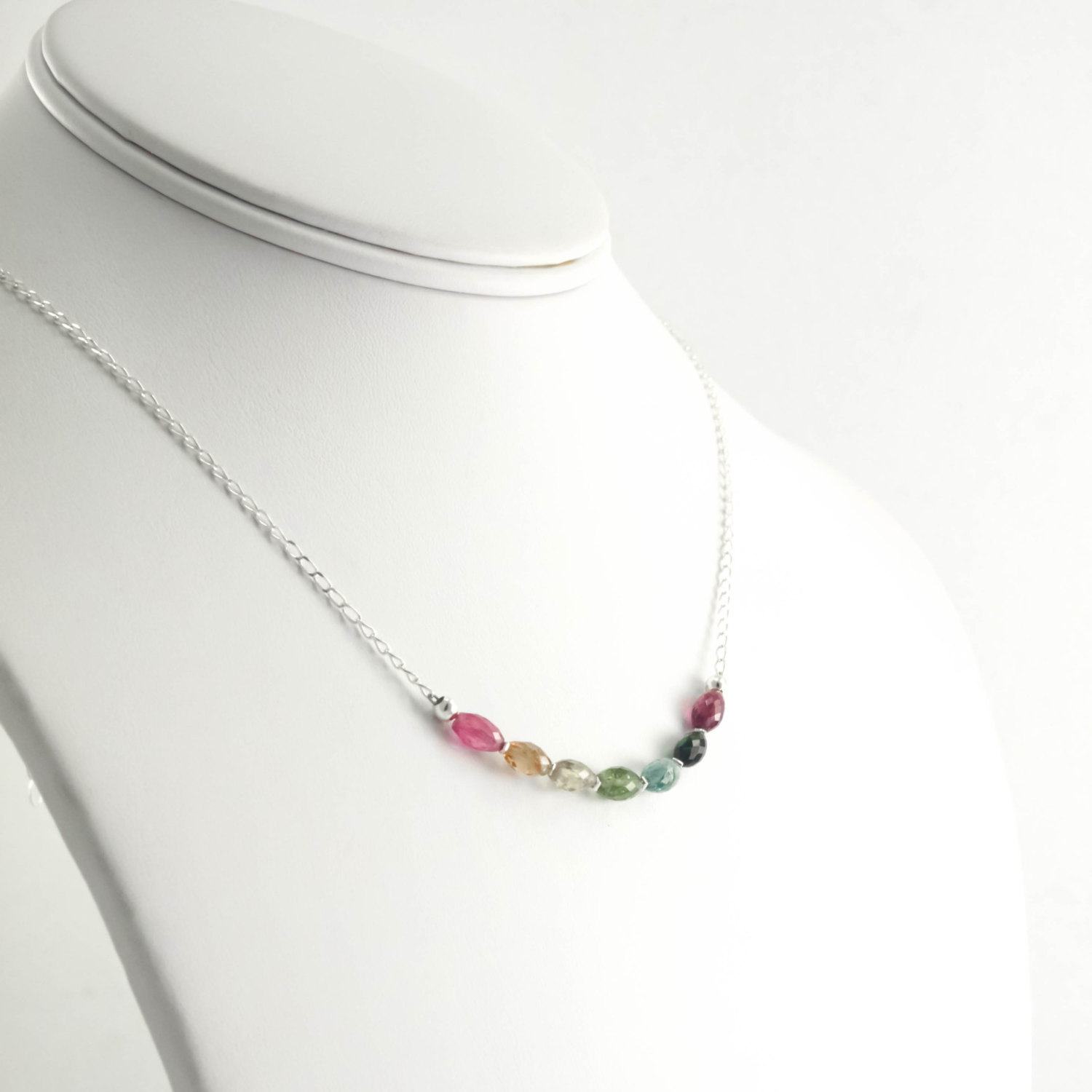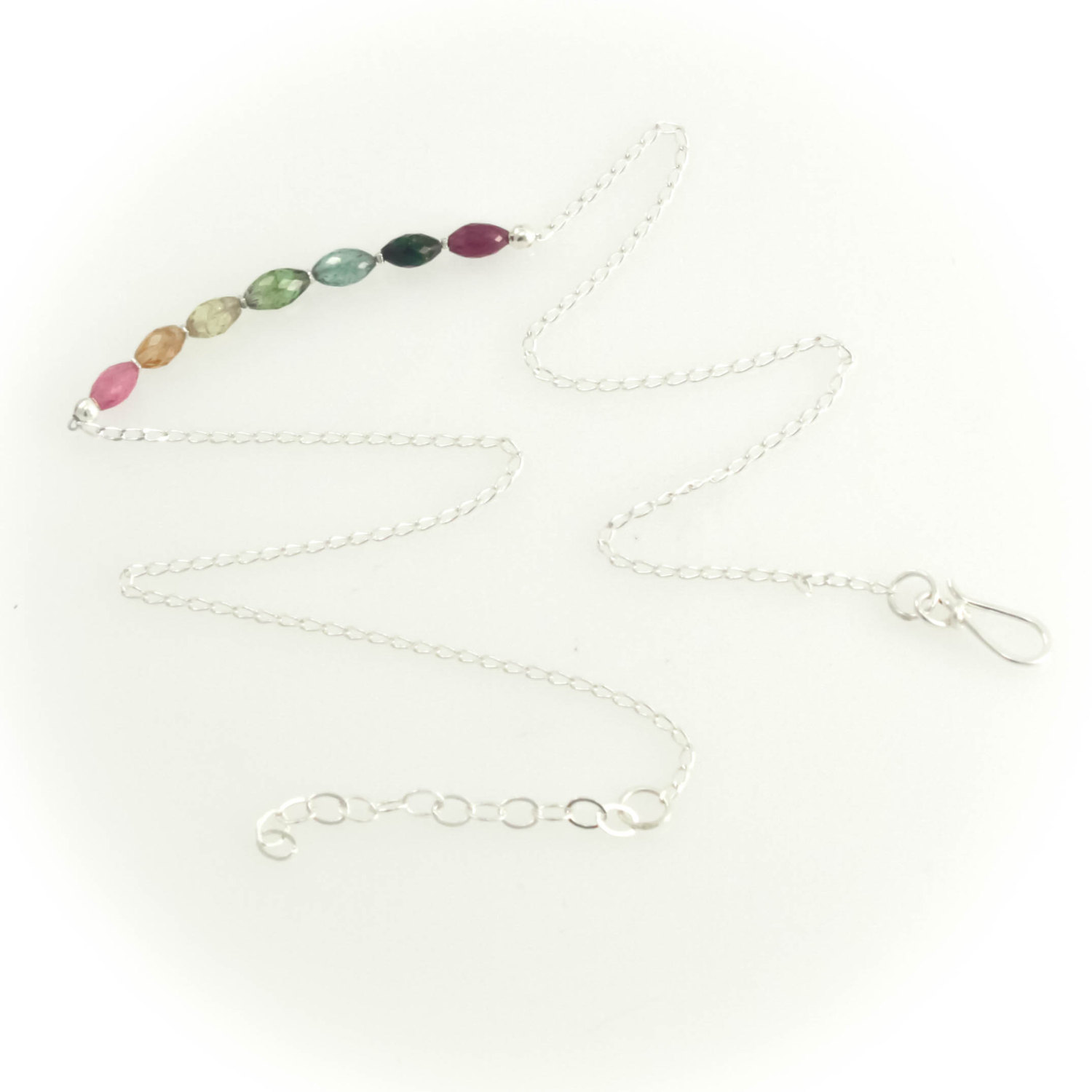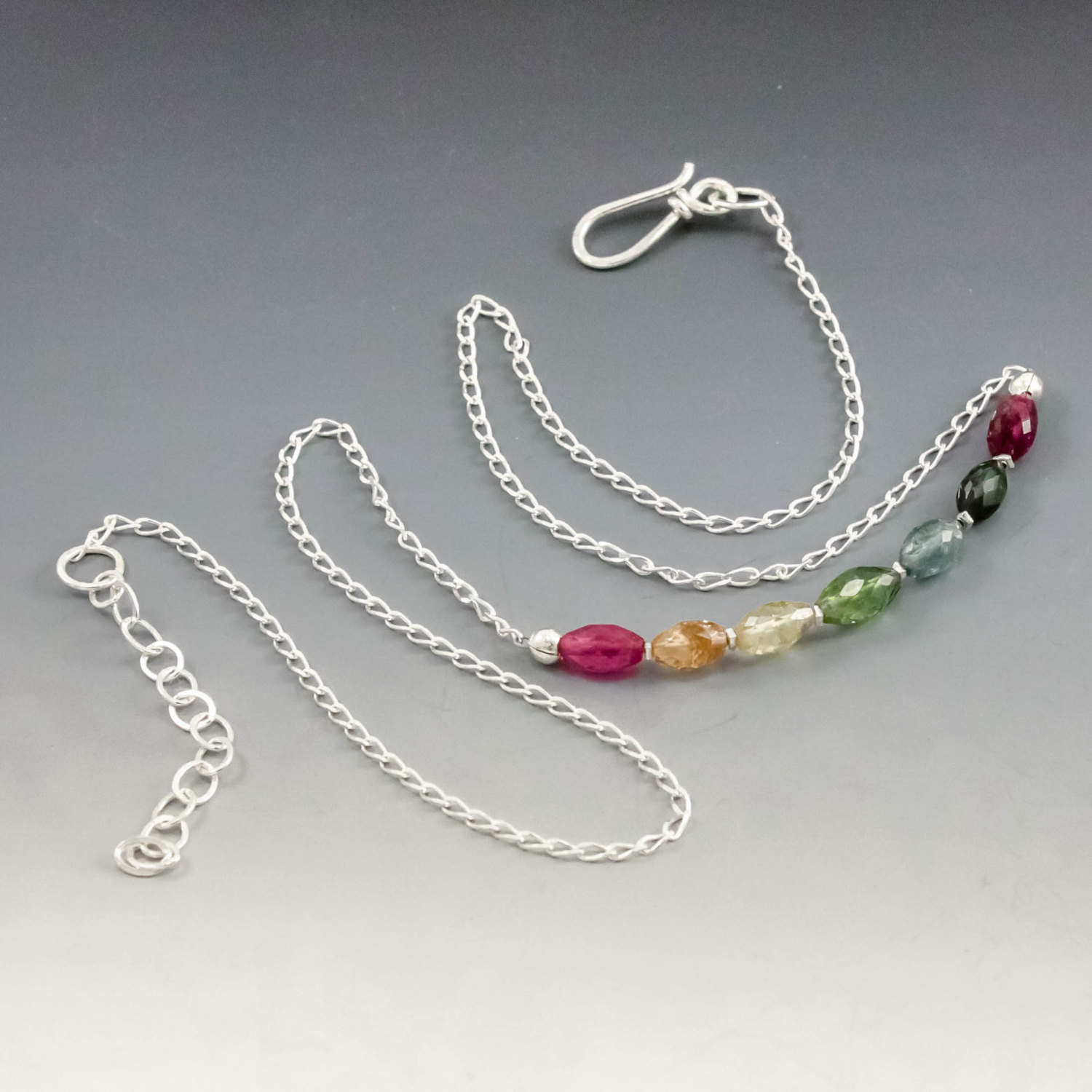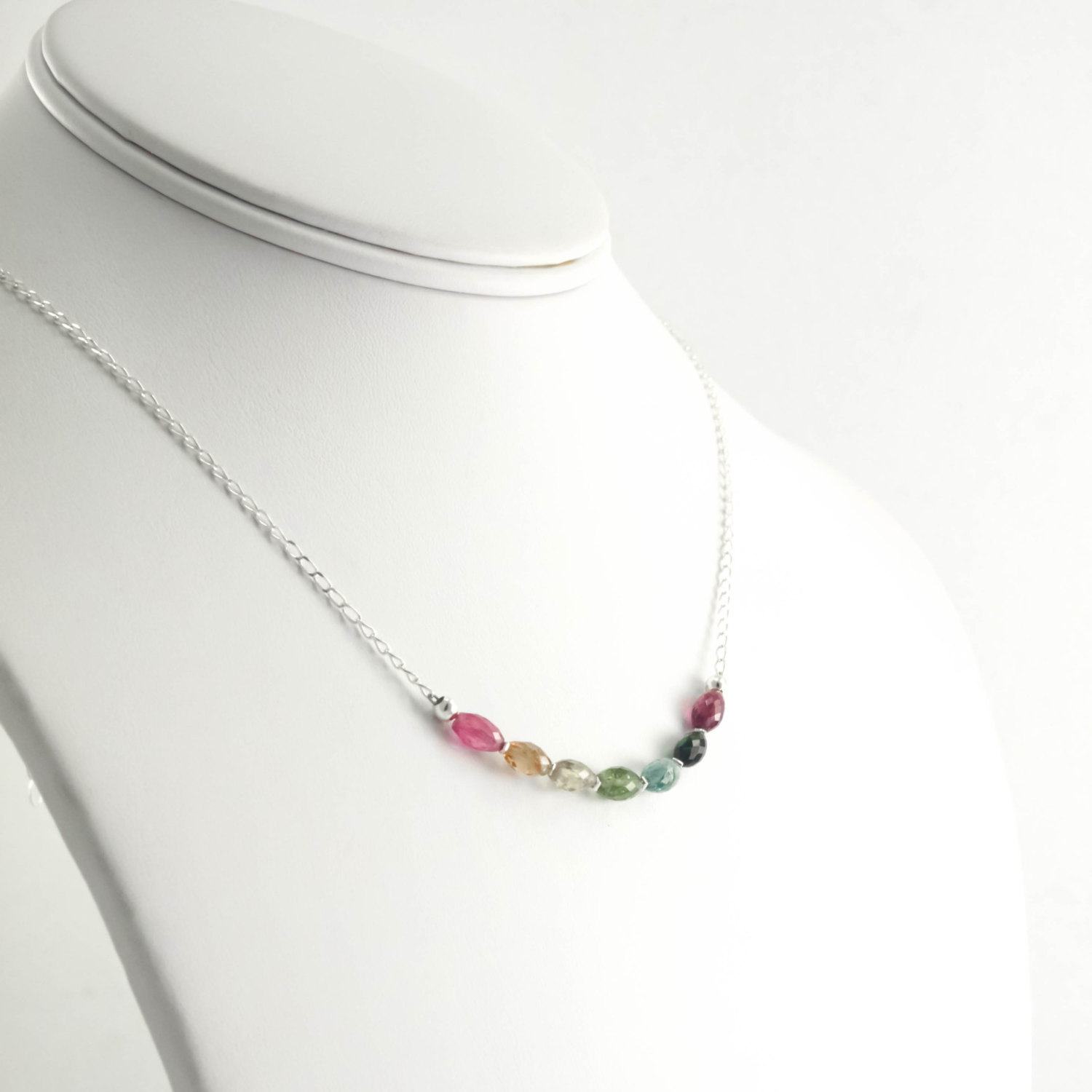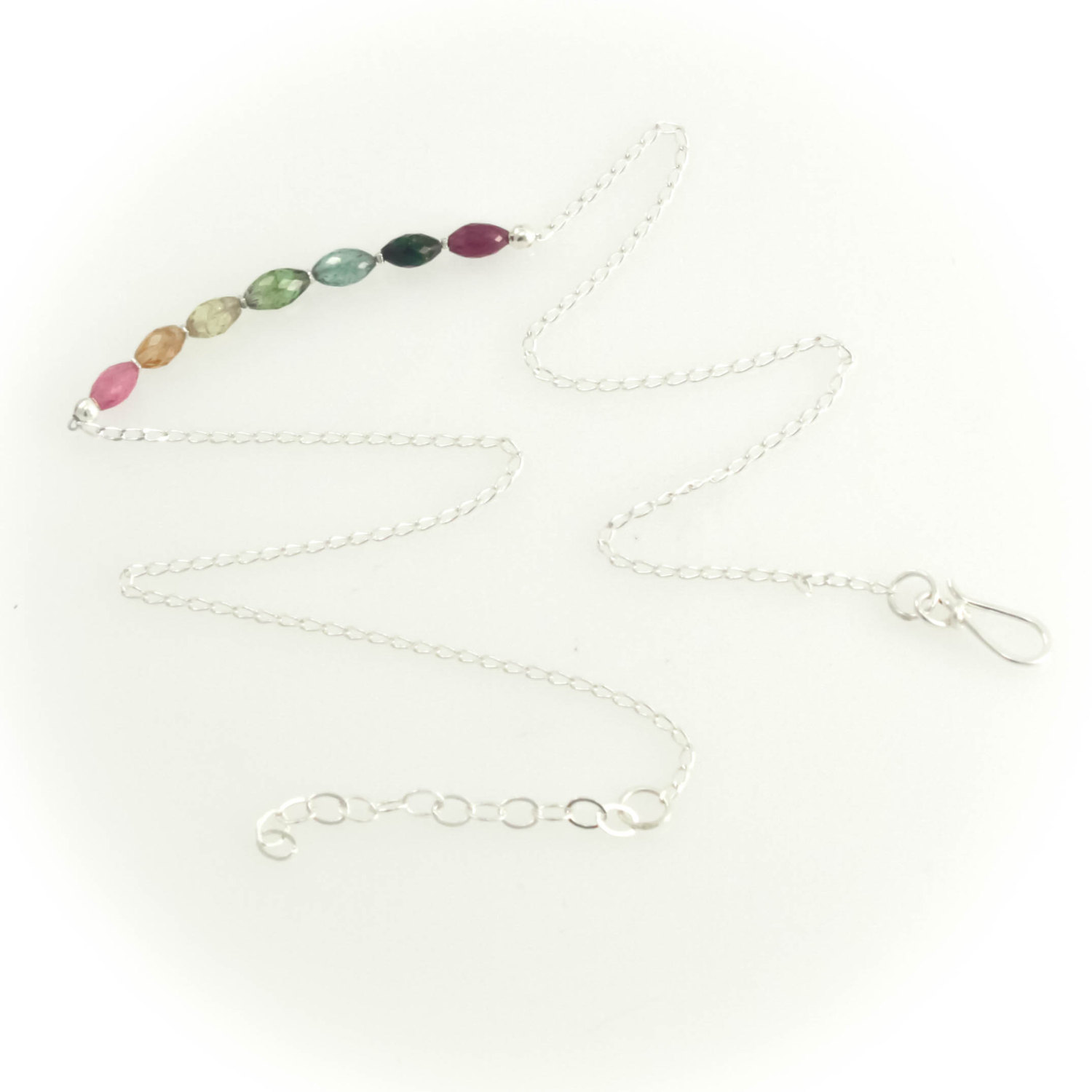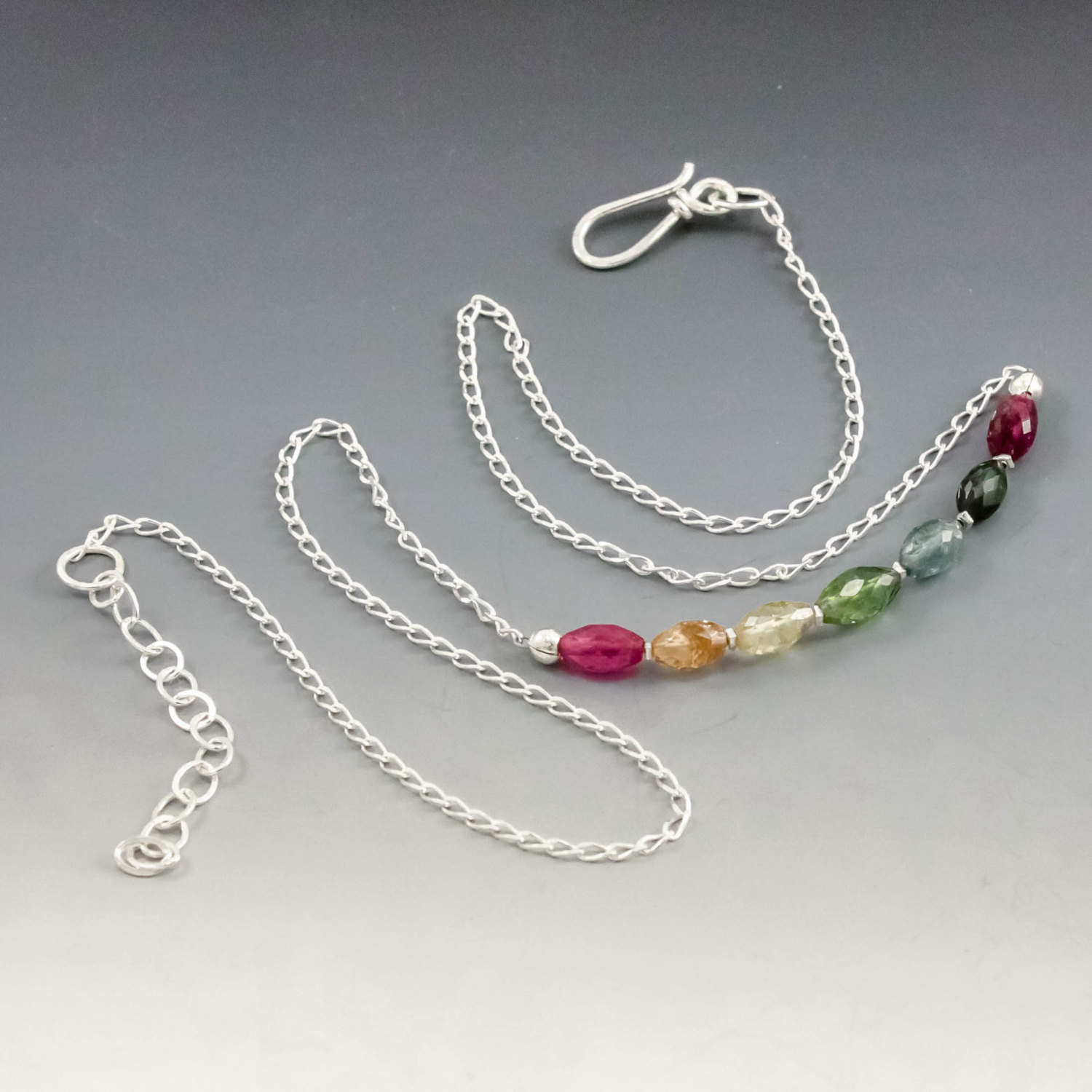 ~New Beginning~ Tourmaline Chakra Necklace
When I find a rainbow on the horizon, it's an instant relief. To me, a rainbow signifies a new beginning. It signifies hope, optimism, and grace. It is a reminder of how the Earth is so incredibly glorious and beautiful.

I have lovingly created this dainty rainbow necklace with tourmaline stones. I hope you adore it.

Tourmaline promotes happiness, compassion, tolerance, strength, balance, and transformation.
This necklace also represents the seven chakra energy centers of the body.

Components: Fine and Sterling Silver Wire, Two-toned sterling silver chain, Hand-fabricated closure, Faceted Tourmaline Gemstones.

Measurements: Adjustable chain from 16 to 18 inches. Focal feature measures 3 inches in length.