Peridot Wrapped Earrings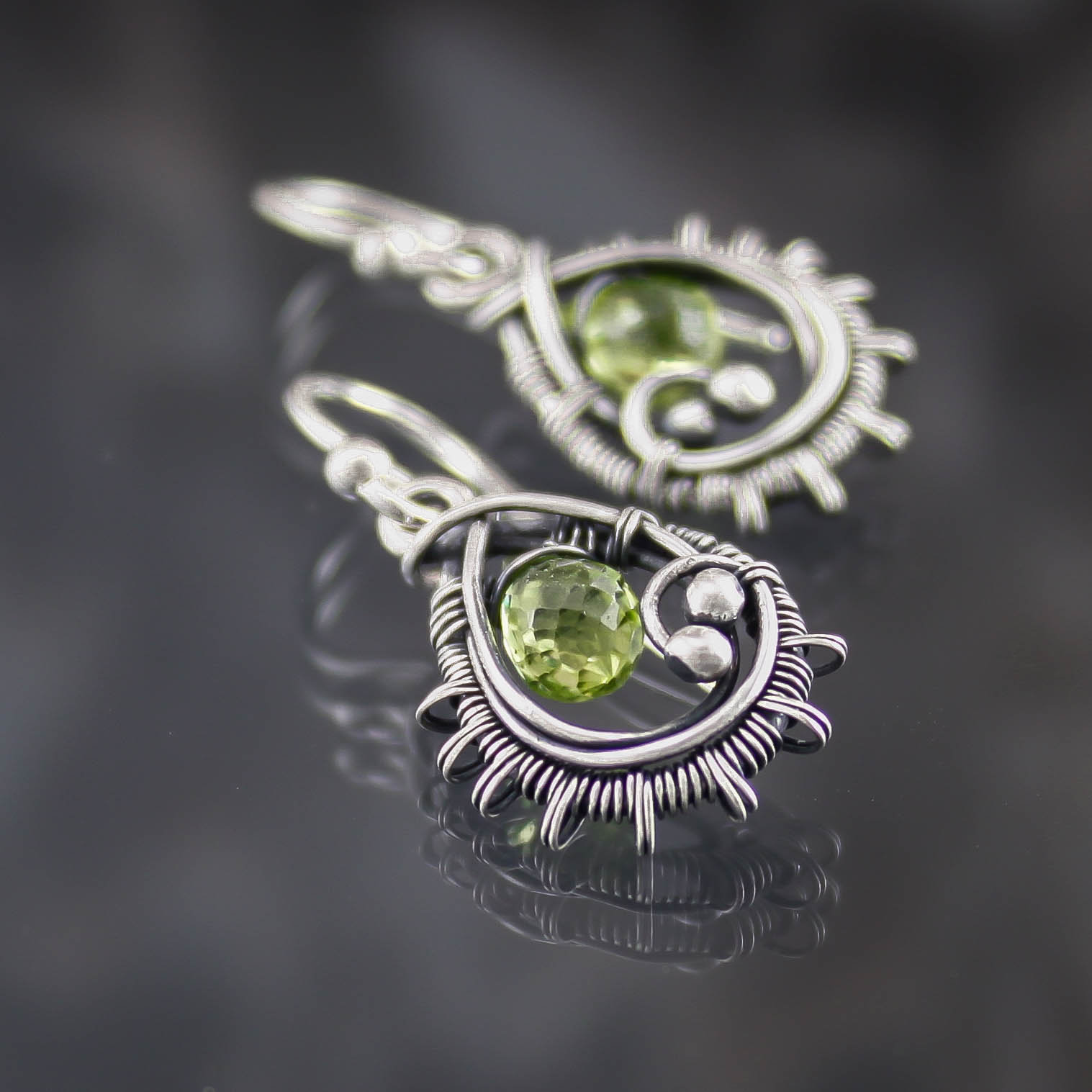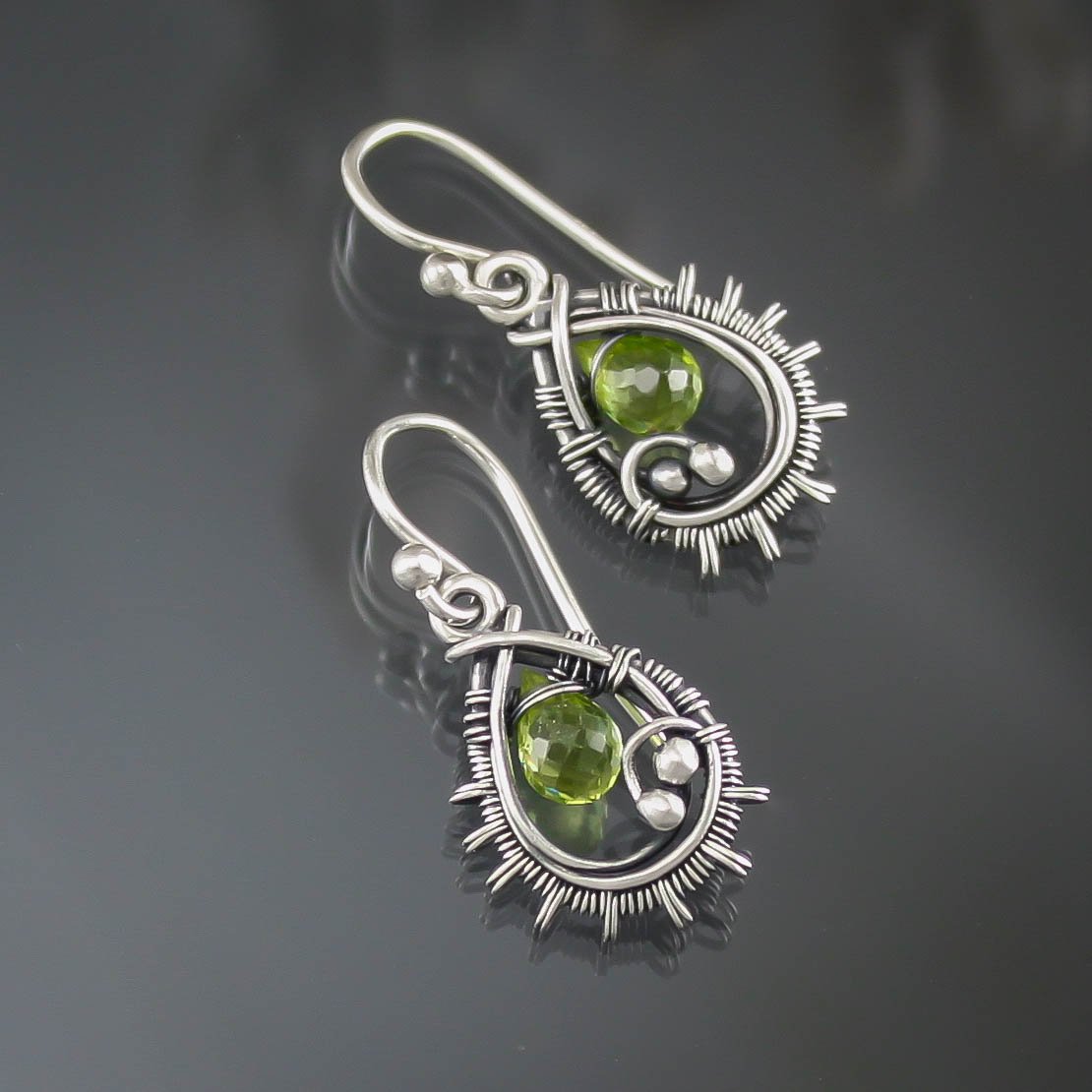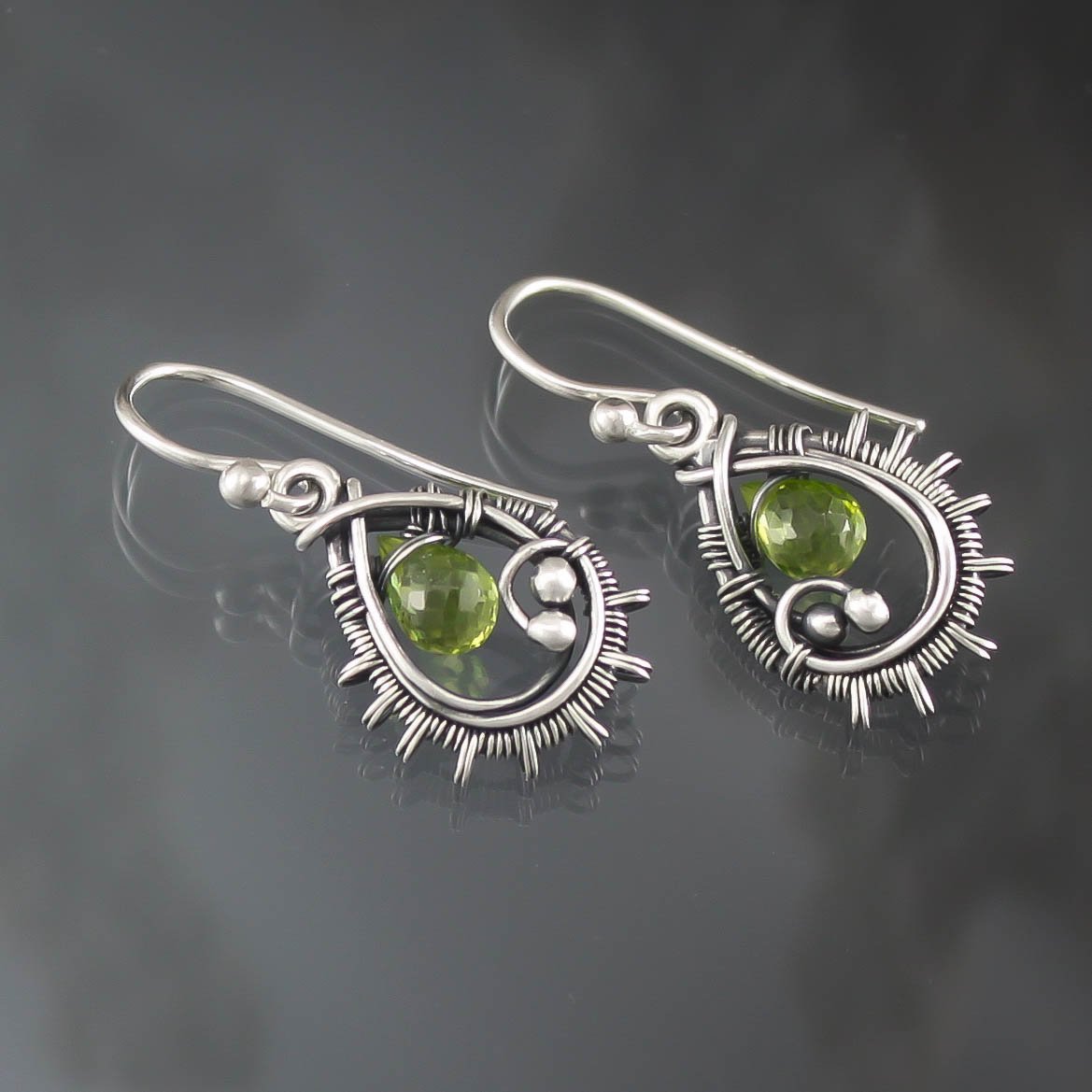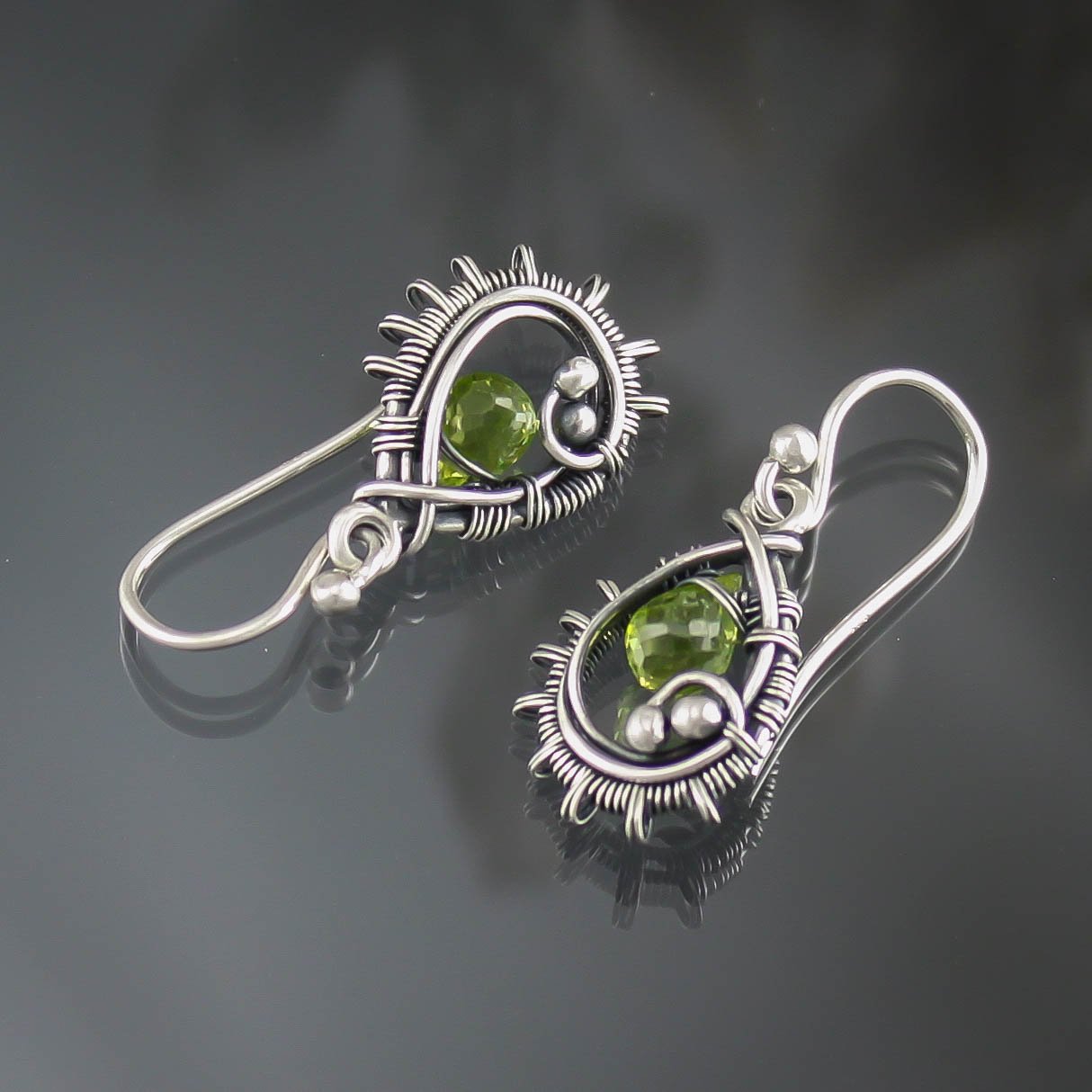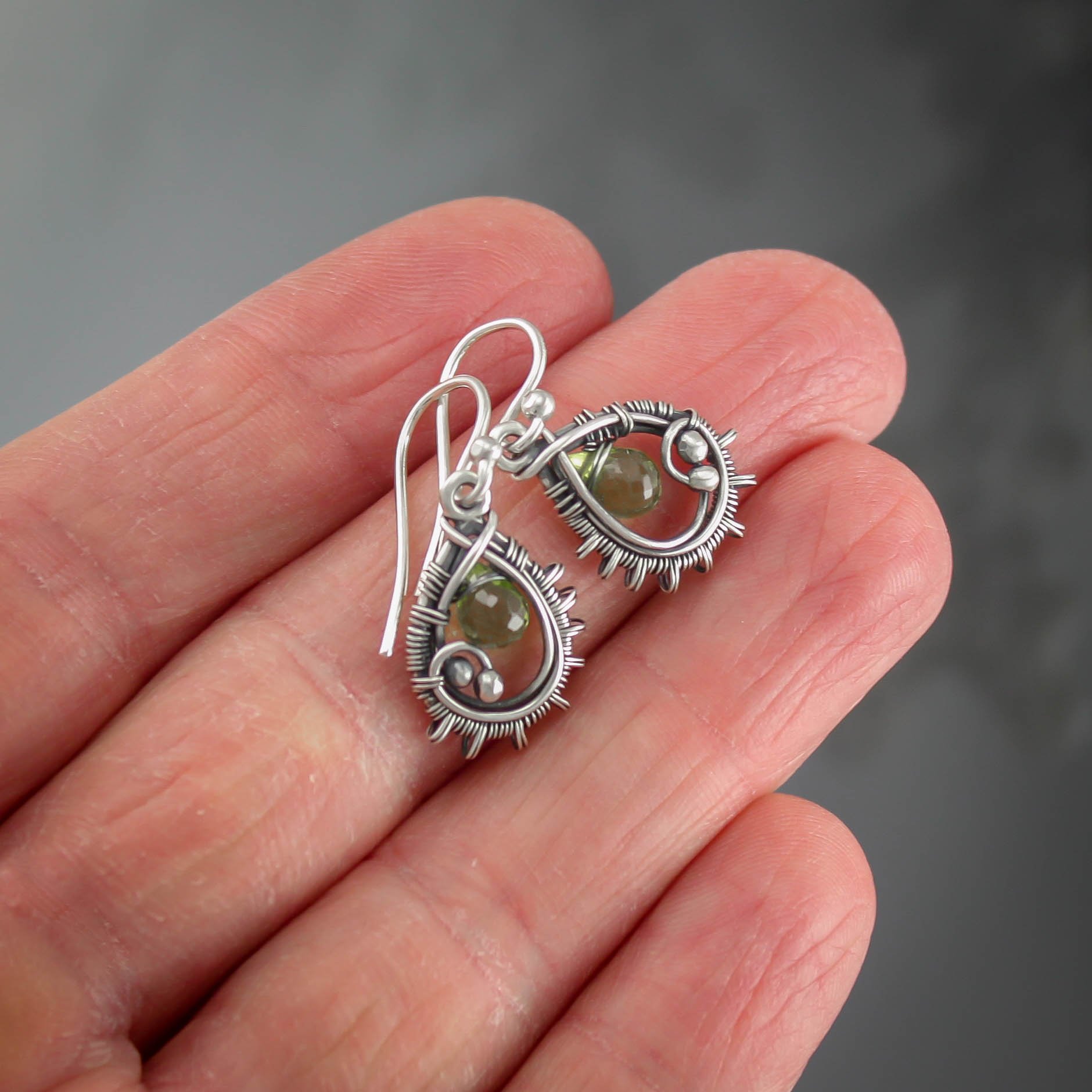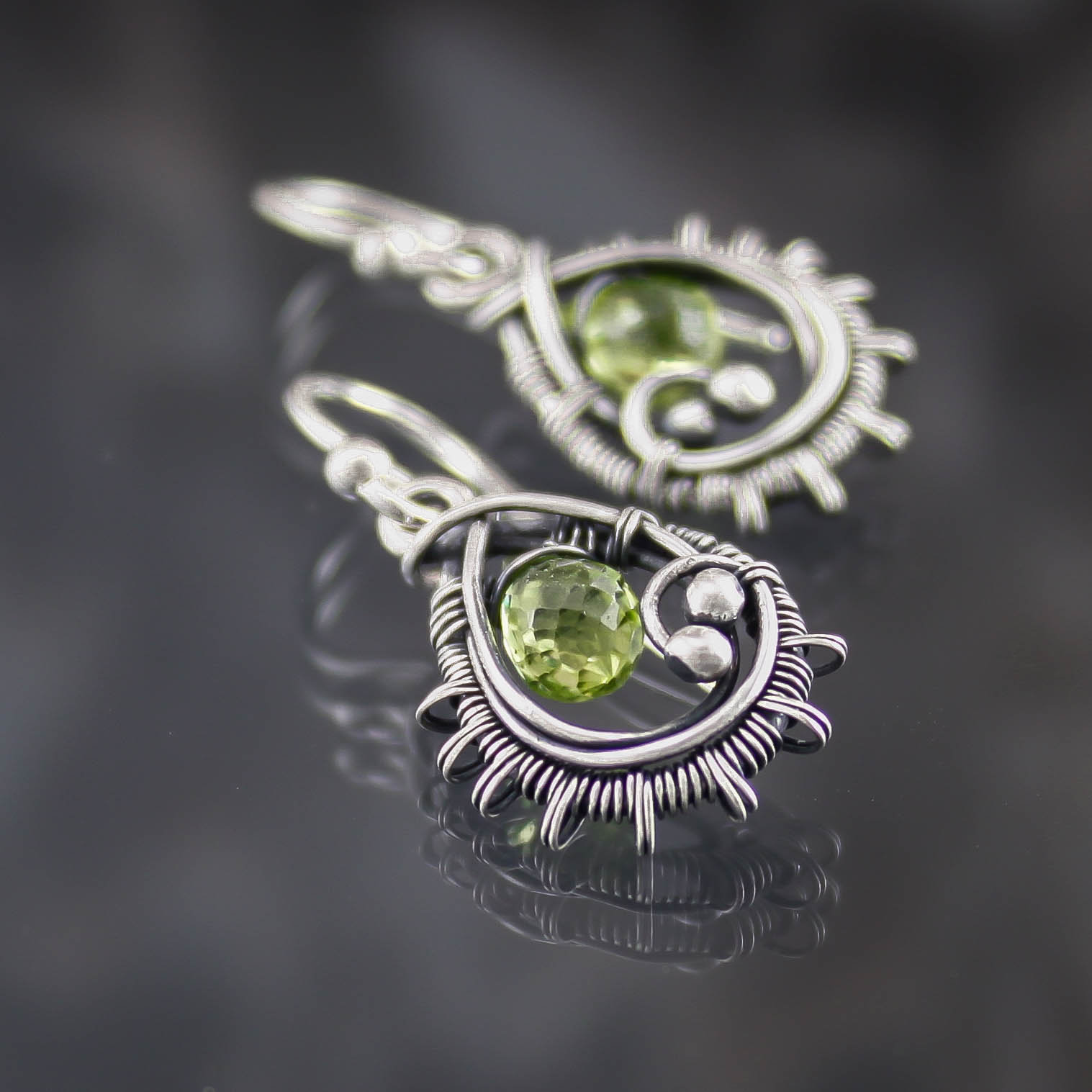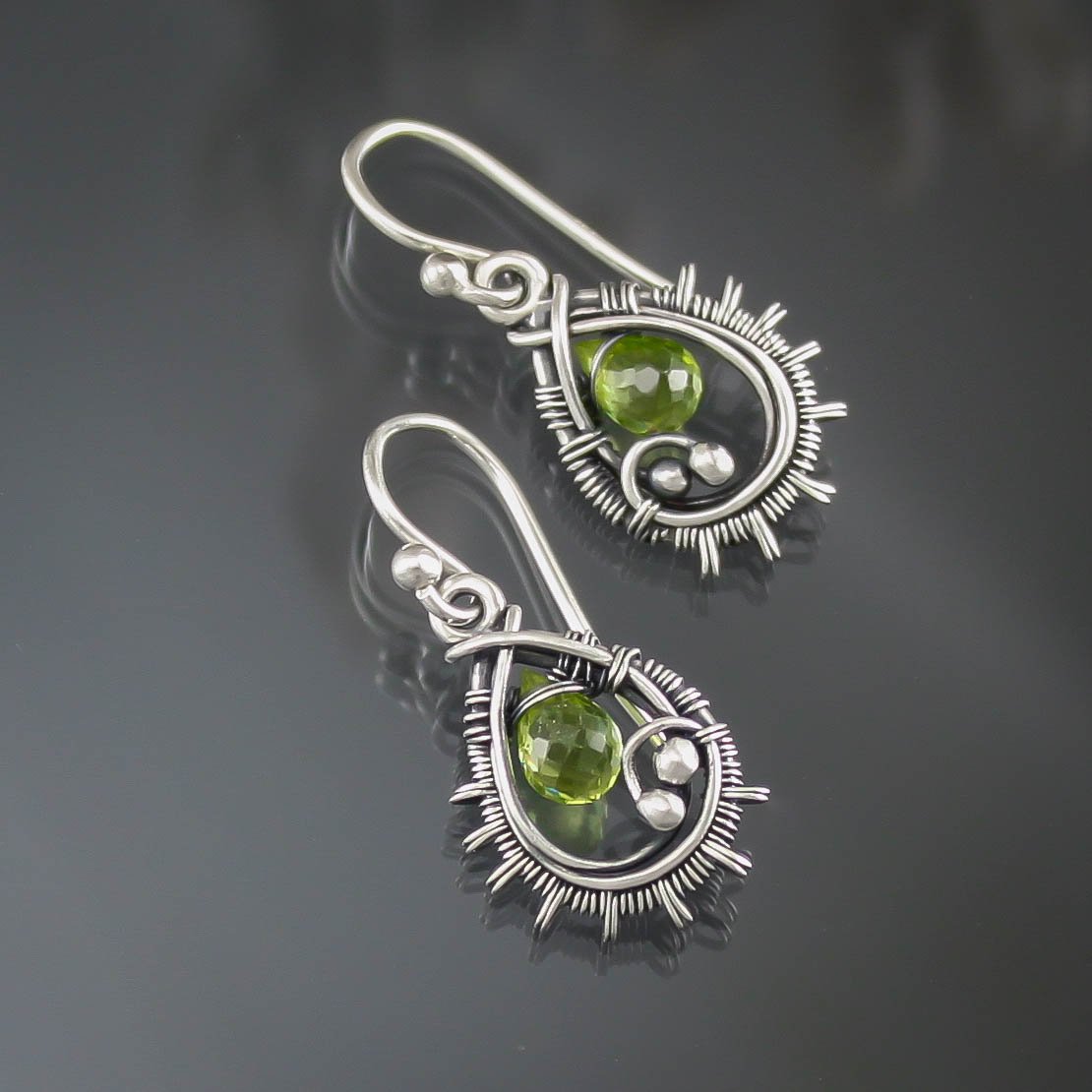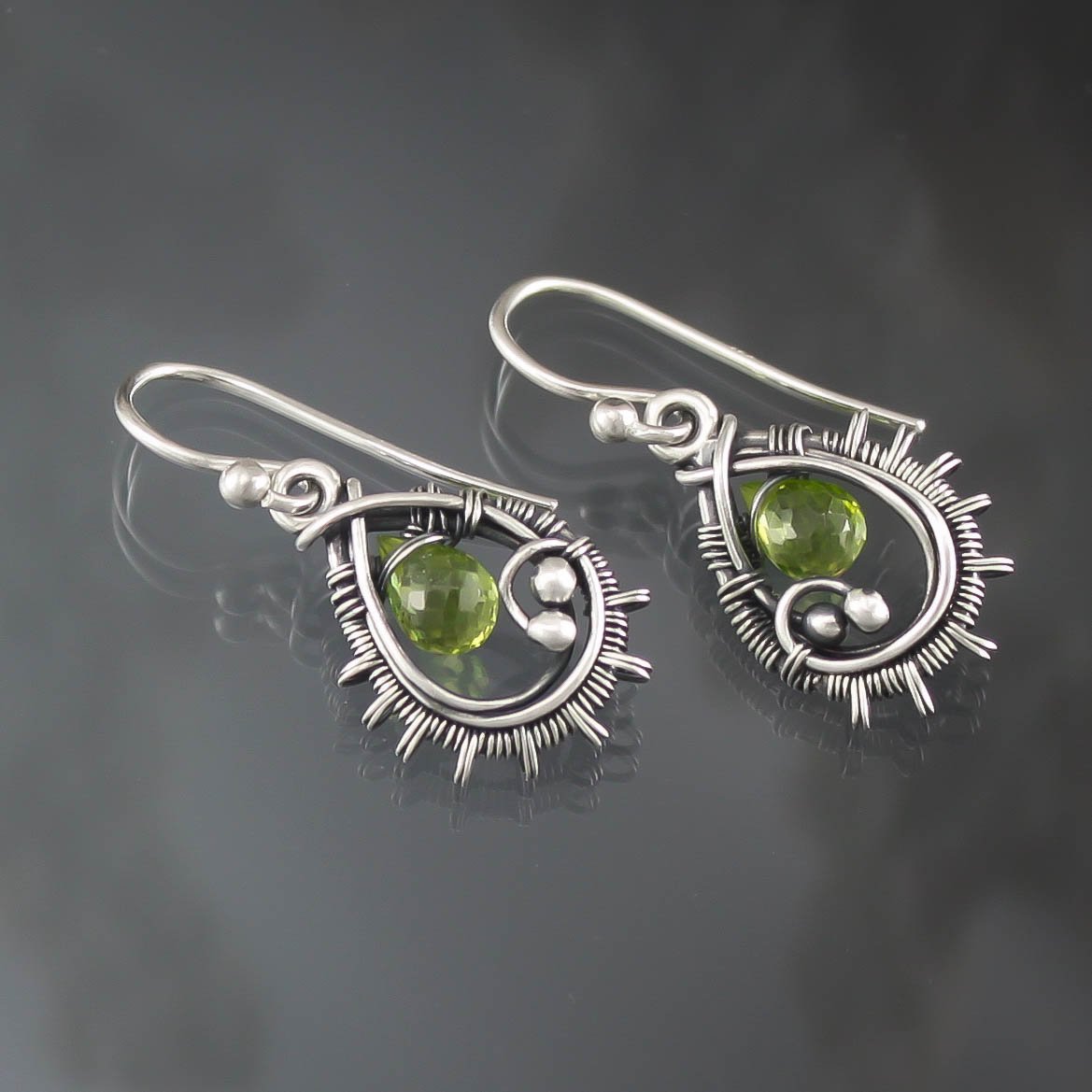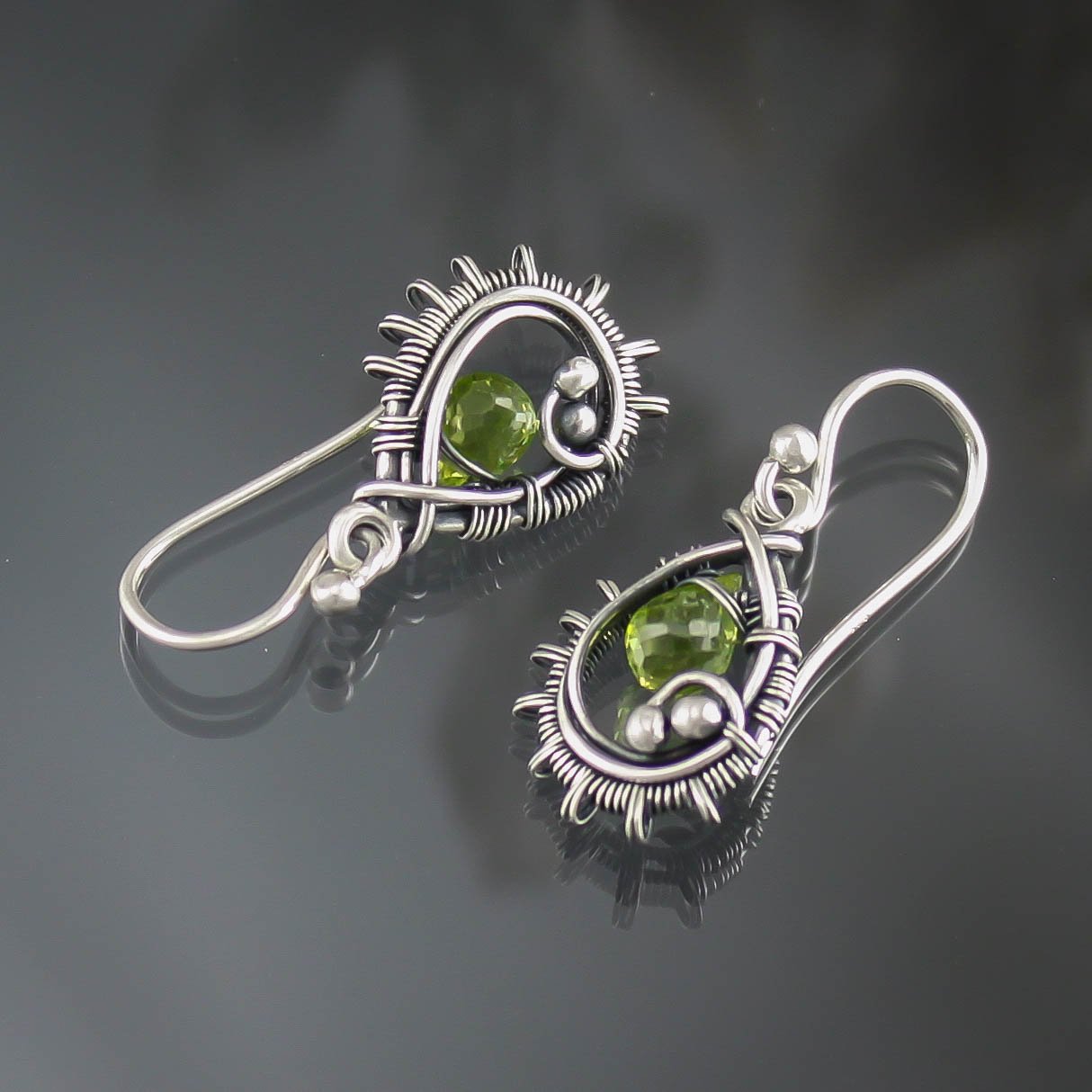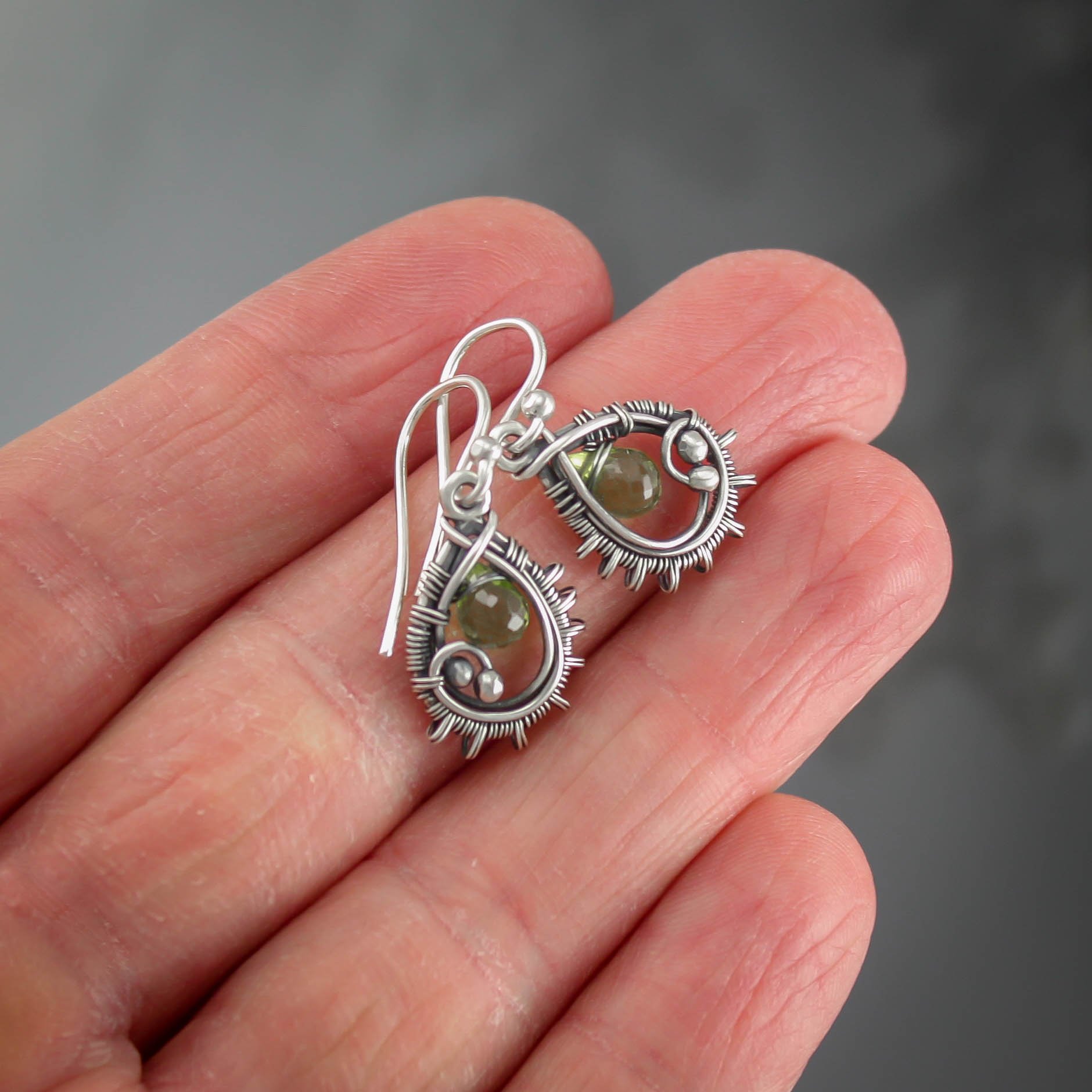 Peridot Wrapped Earrings
Peridot wrapped earrings, hand woven sterling earrings, celestial, sunburst, wire wrapped earrings, small drop earrings August birthstone

Very unique Peridot dangle earrings, with hand woven sterling silver embellishments and an asymmetric sunburst design. The outward rays give a celestial effect, and the antique finish brings out the bright green stones. Small and super-interesting, these little earrings really make a statement.

Birthstone for August.
Techniques~
Soldering, forming, stone setting, wire weaving, oxidizing, polishing

Healing properties of Peridot~
Physical and Emotional Cleanser. Promotes responsibility, awareness, motivation, change, growth, and new relationships. Stifles jealously, hatred, greed, anger, and guilt.

Strengthens the immune system, heart, lungs, and eyes. Aids in balancing of emotional disorders, especially hypochondria and bipolarism.