Smoky Quartz Wrapped Post Earrings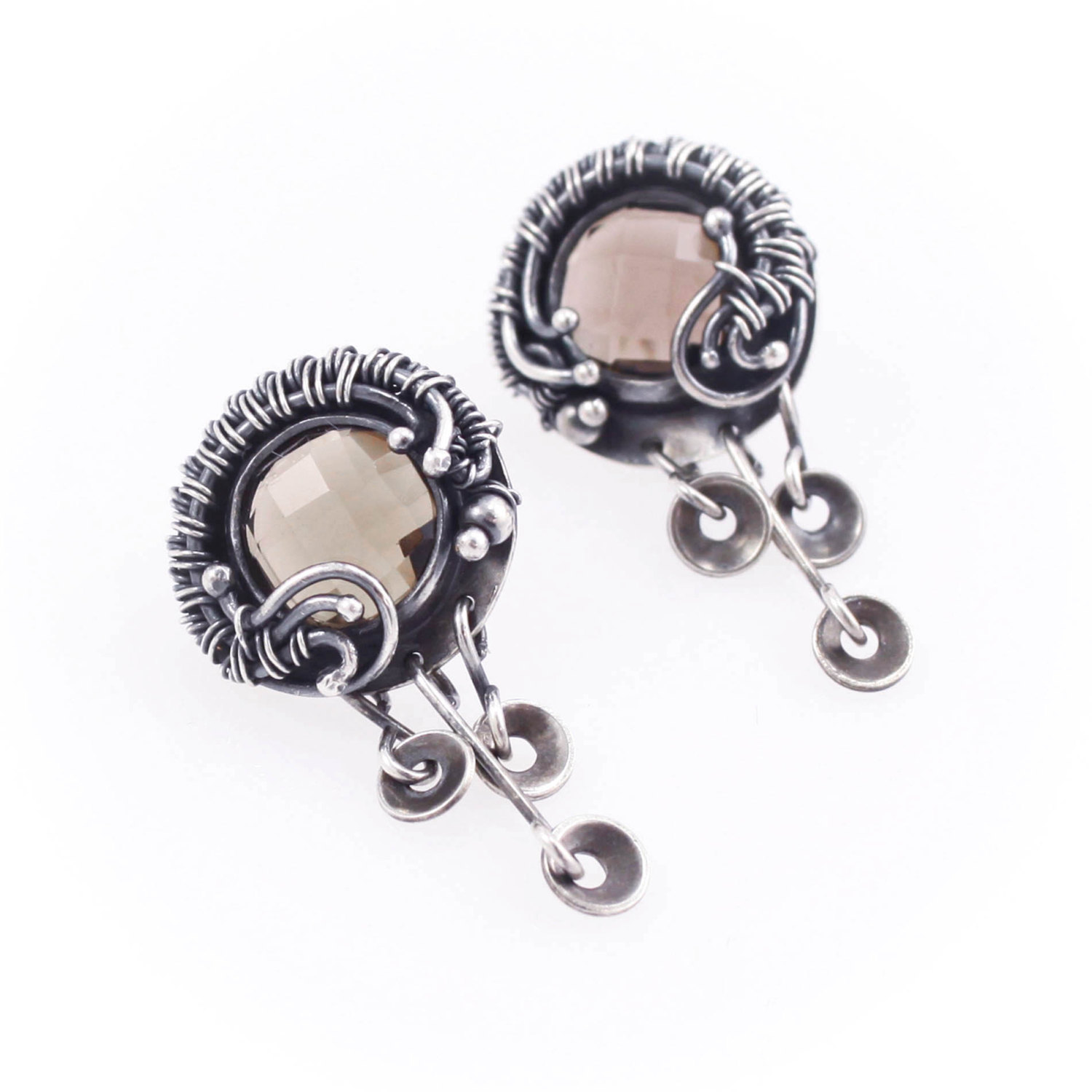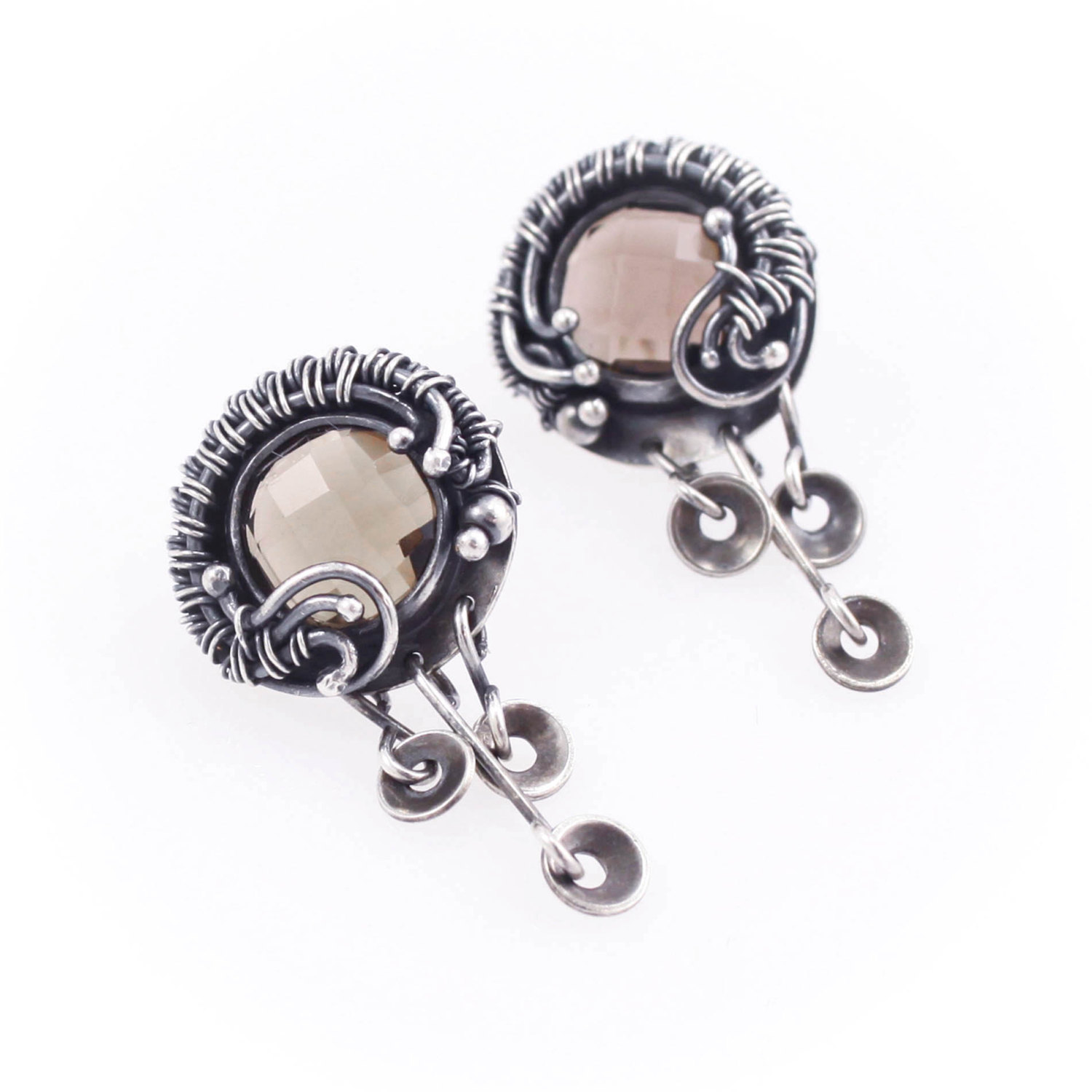 sold out
Smoky Quartz Wrapped Post Earrings
~ORBS~ Smoky Quartz wire wrap Post-style earrings with hand made sterling silver drops.

Occasionally captured by camera film, "ORBS" are circular phenomena representing spirits who are unable to cross over into the afterlife.




 
Components:
Faceted Smoky Quartz gemstones, Fine and Sterling silver.

Techniques:
Forming, forging, soldering, stone setting, drilling, weaving, oxidizing, polishing.

Measurements:
Post earrings measure 1.25 inch in length by 0.6 inch wide.

~Healing Properties of Smoky Quartz~
Known as a stone of serenity, Smoky Quartz is calming, grounding, and protective. It will help to release fear and depression by comforting the mind and blocking negative energy. Smoky Quartz will alleviate issues of the kidneys and pancreas, relieve cramps, and increase fertility.