Labradorite Wrapped Ring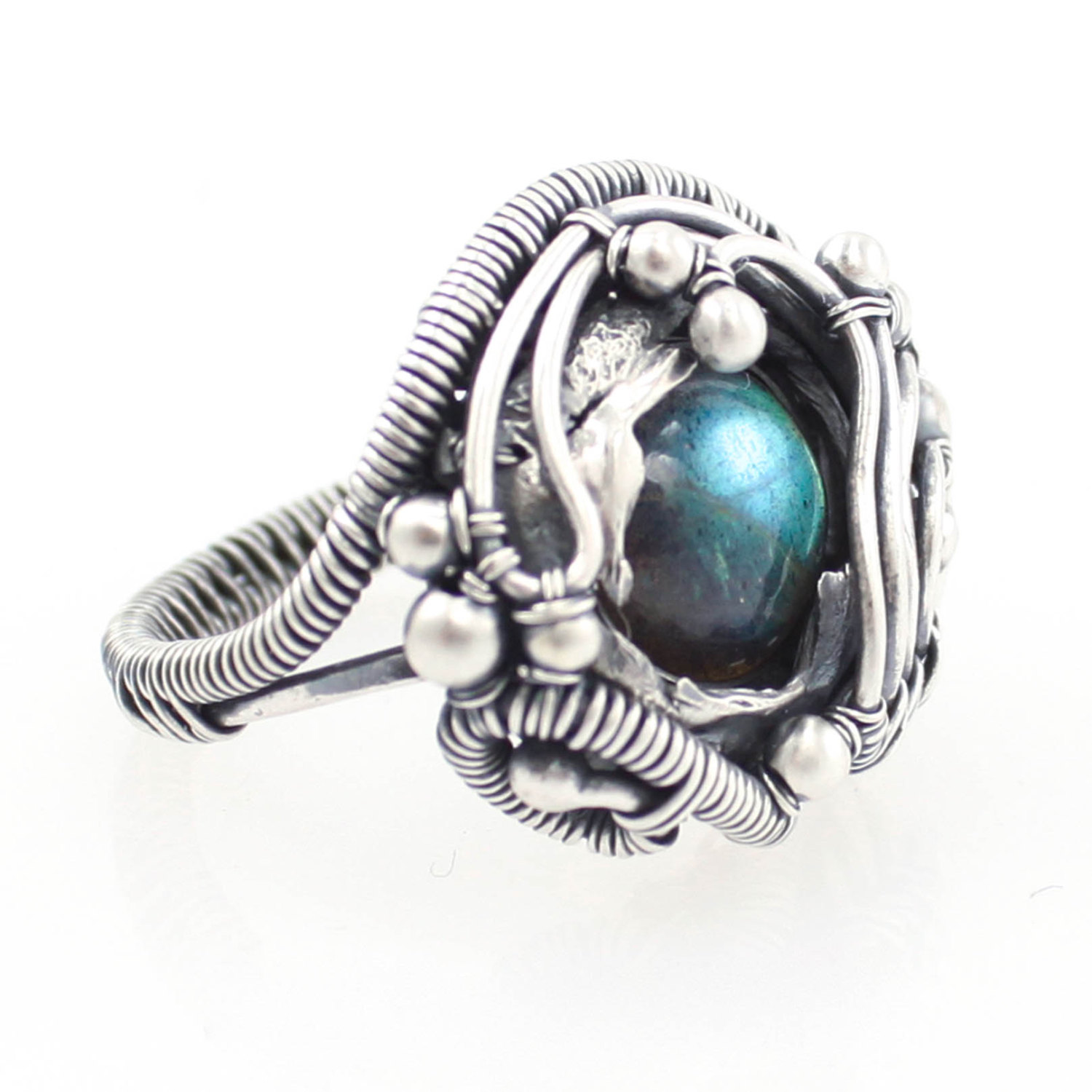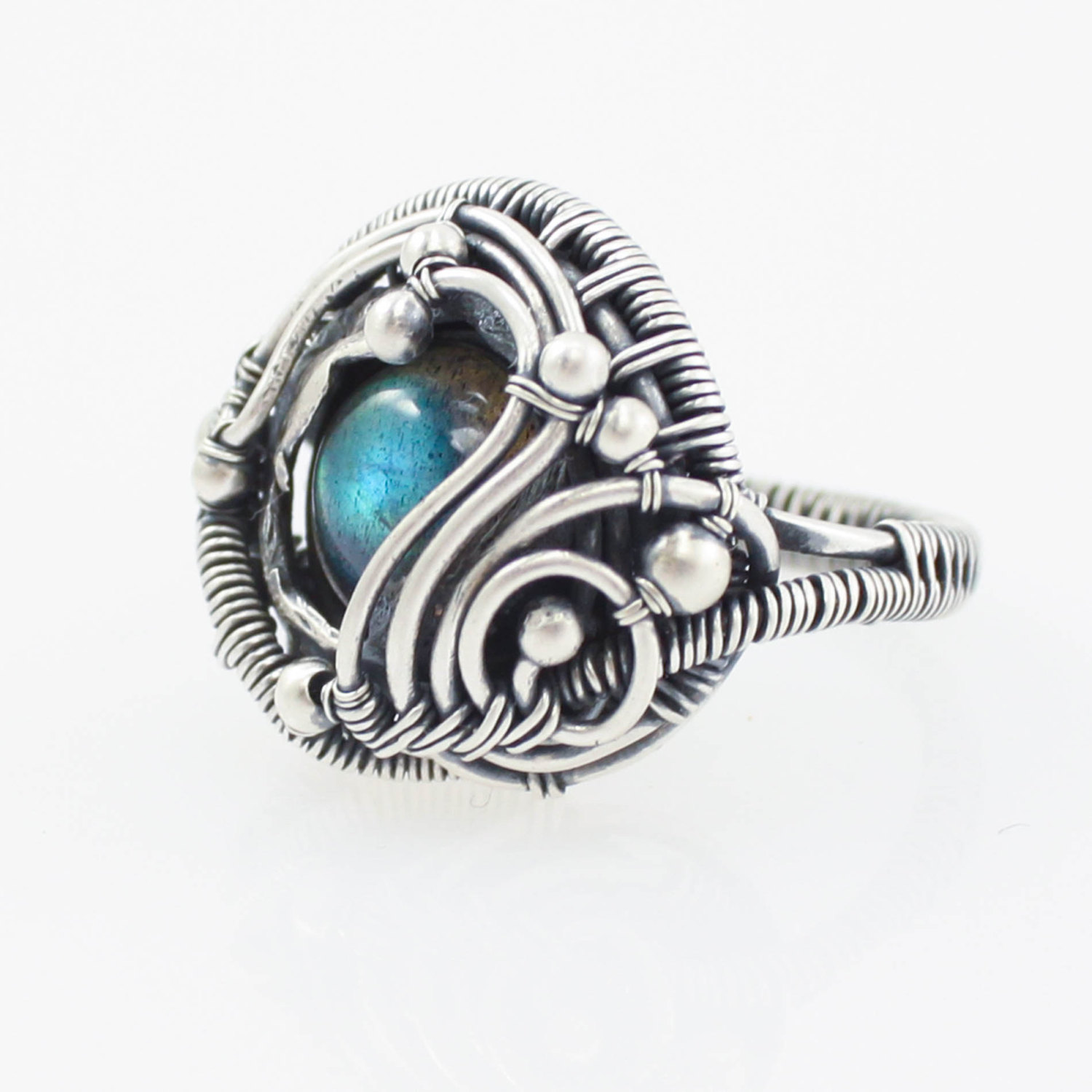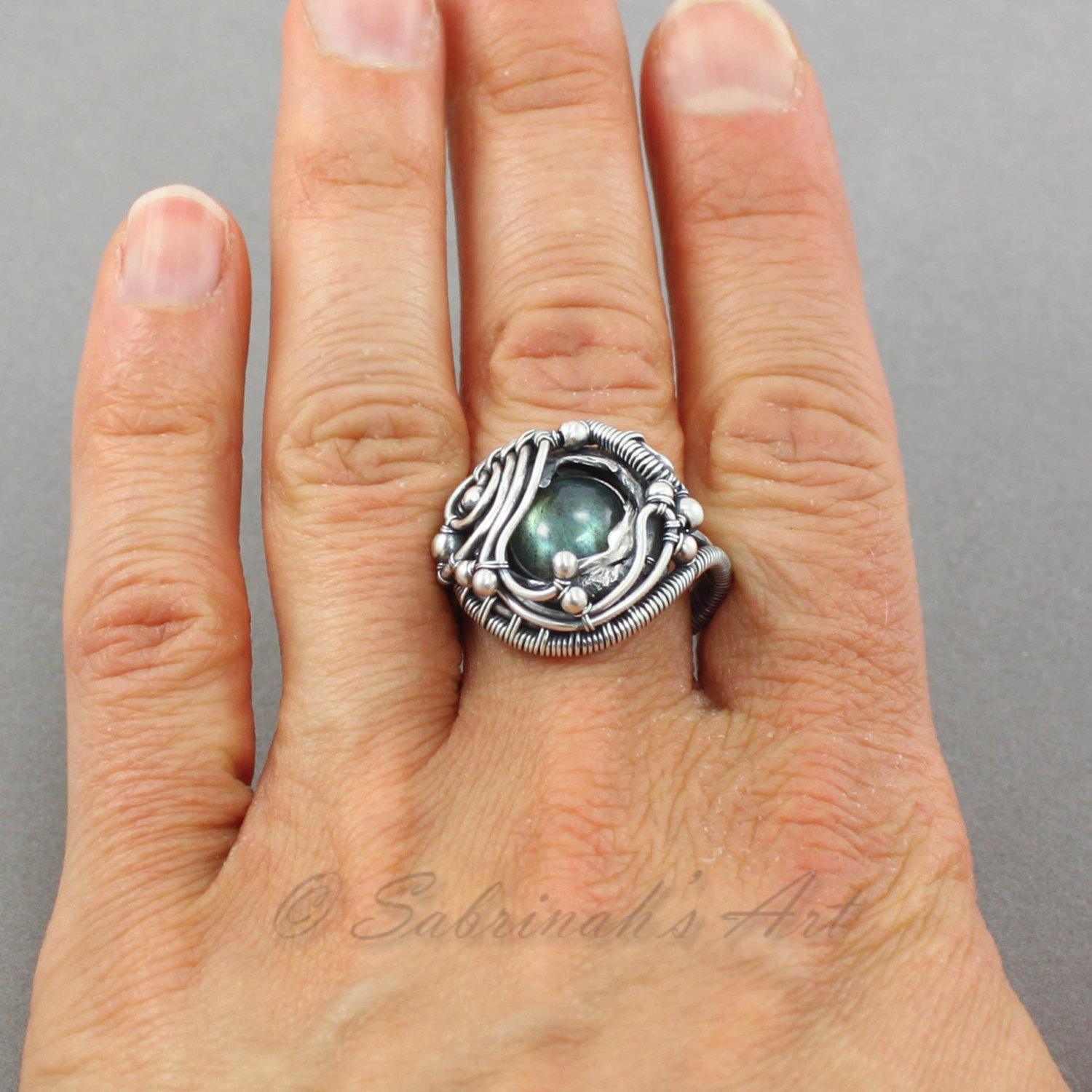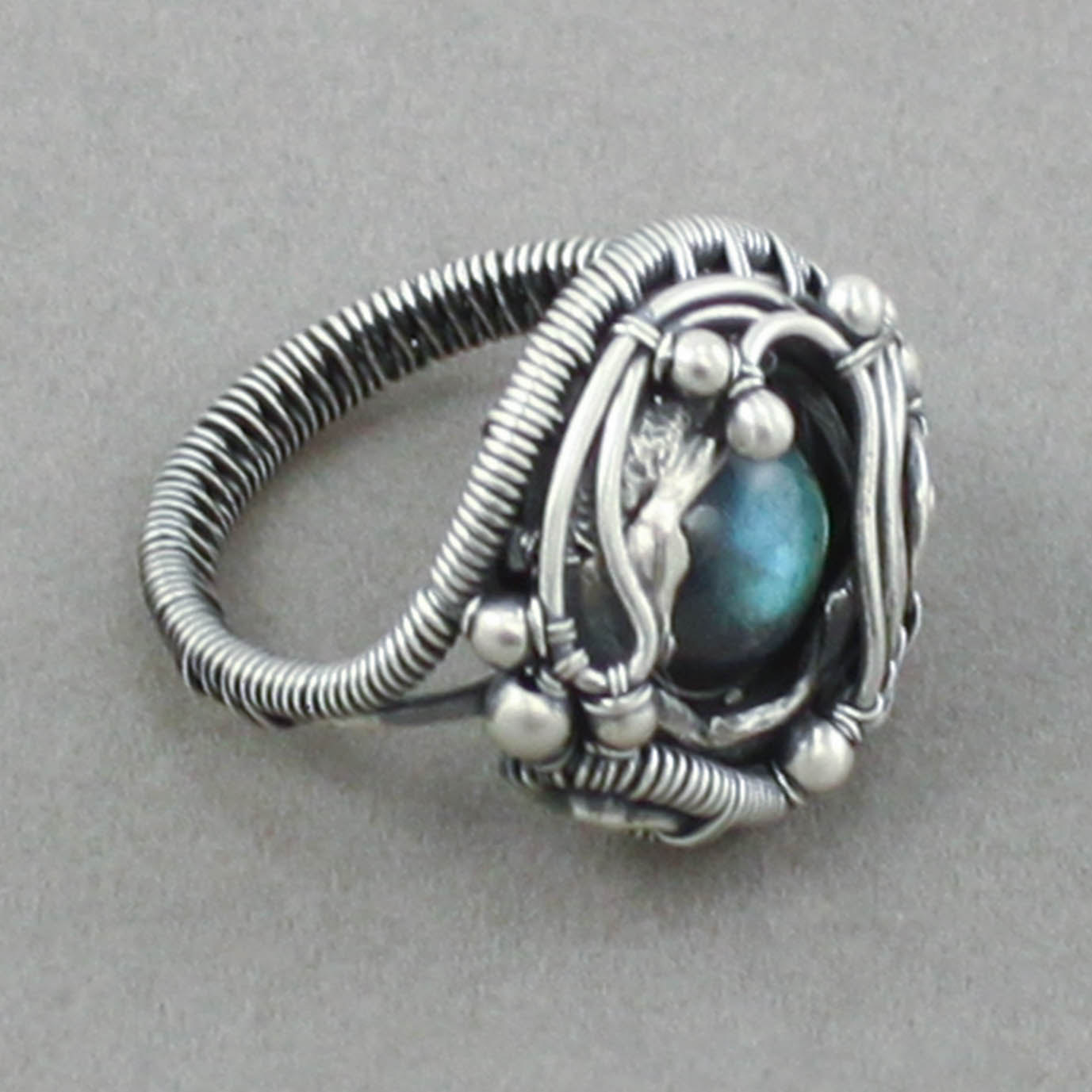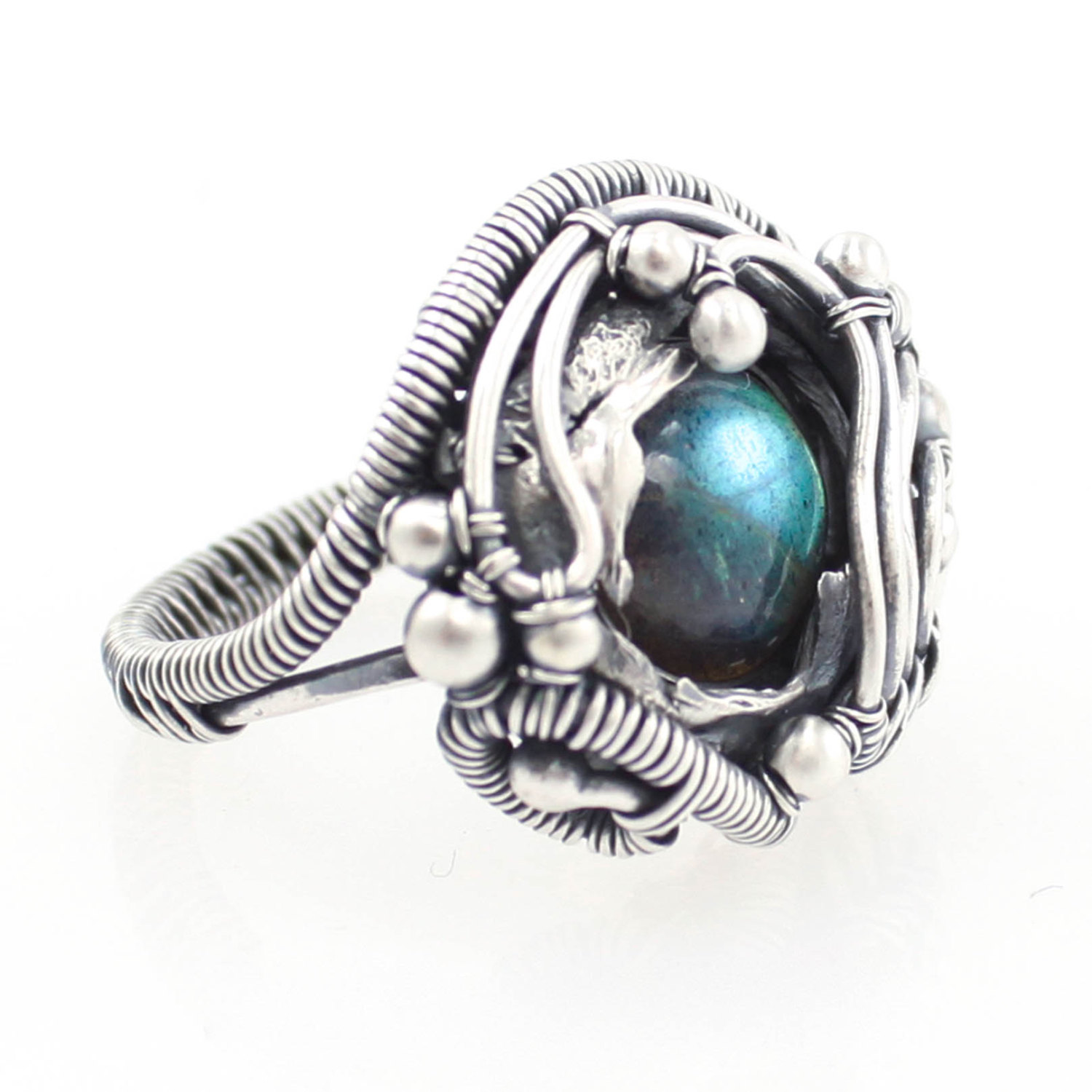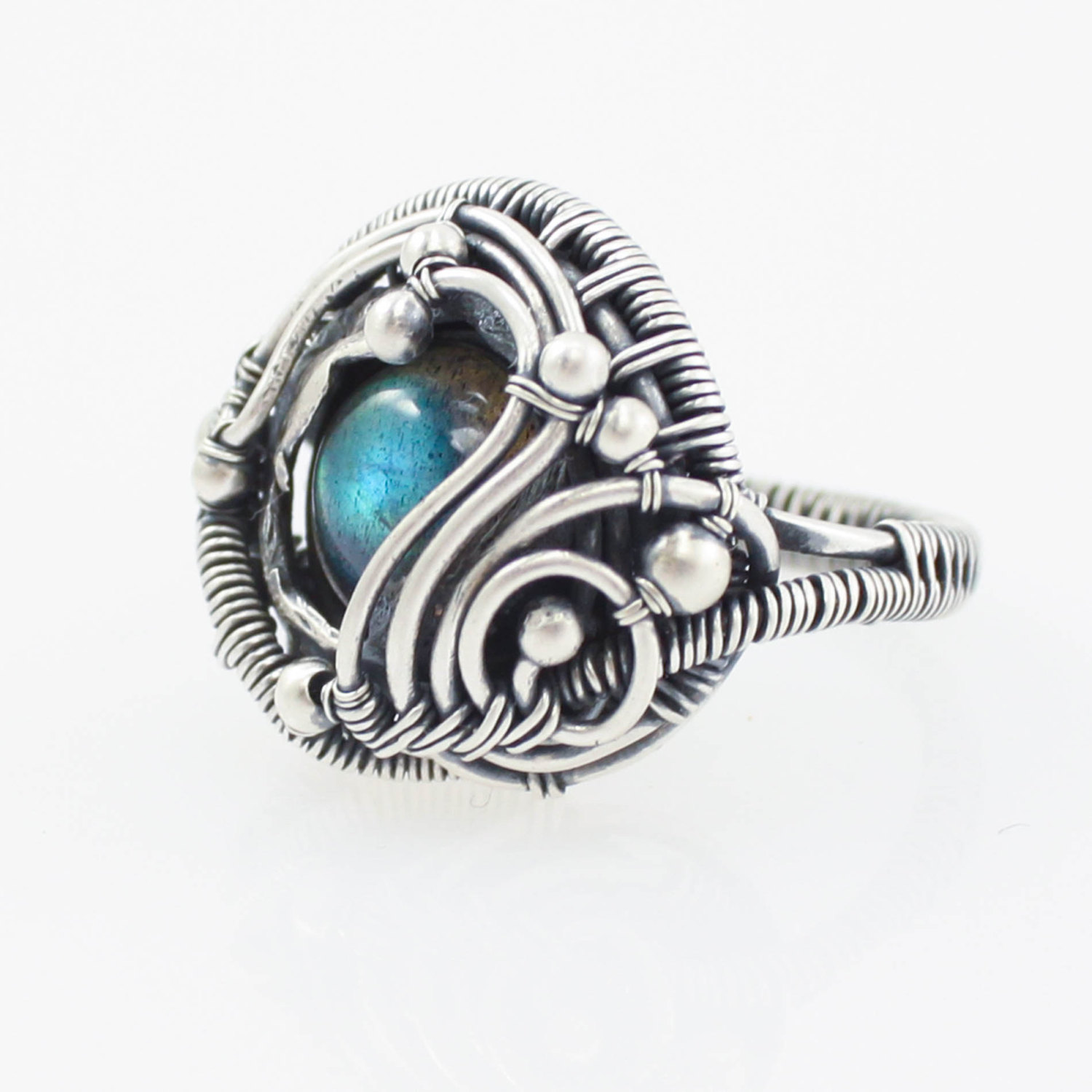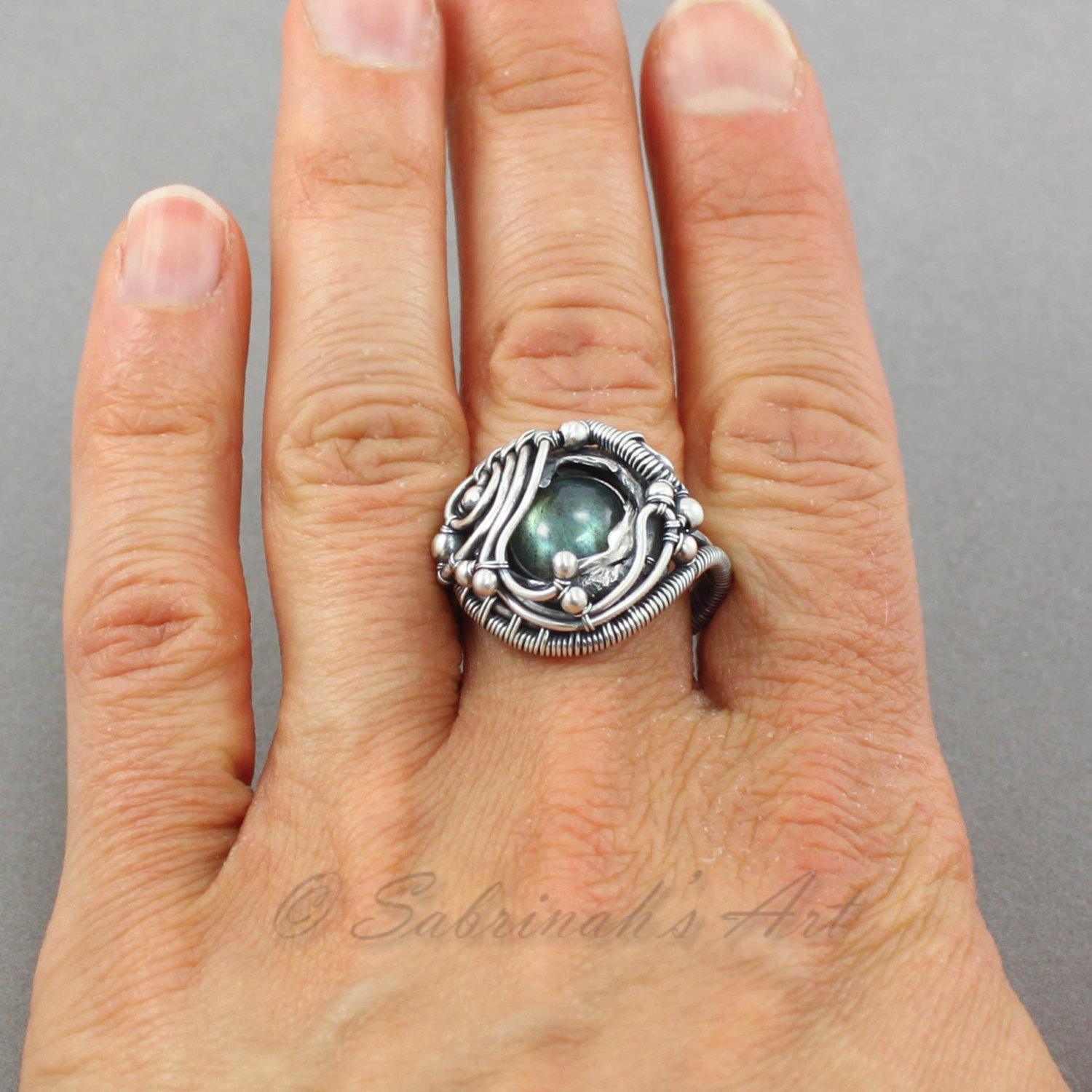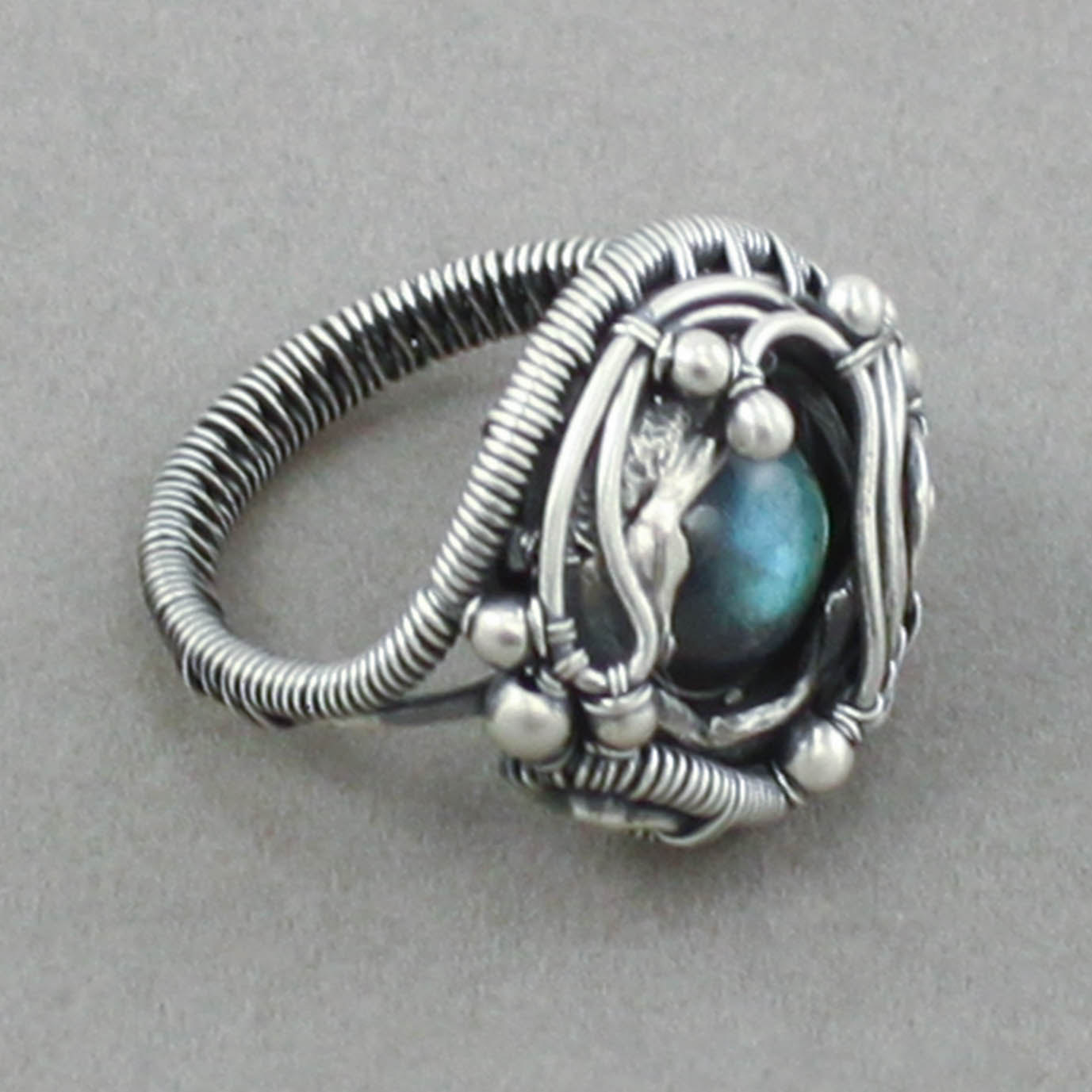 sold out
Labradorite Wrapped Ring
~Odyssey~ Labradorite wire wrap ring

A round Labradorite cabochon is bezeled and surrounded by a reticulated silver disk, inherent of space travel.

Reticulation is a method of super-heating silver with a torch until it becomes wrinkled and puckered in appearance.


Labradorite is known as the "stone of transformation" and gives strength, intuition, and perseverance, especially during times of change. It will decrease anxiety, banish fear, and release judgment.

Labradorite is associated with the "darker" aspects of Goddess energy and embarks the wearer on a journey towards inner mystery as it sheds light on the shadowed realms of the self. It connects one with the power of the waning moon.

Labradorite assists in the healing of the eyes and brain, and will regulate the metabolism and digestive process. Labradorite is highly energized and activated during a full moon, and it should be re-charged by placing it in moonlight.

Components: One (1) Labradorite Cabachon, Fine and Sterling Silver

Measurements: Oval-shaped ring shank will fit ring size 8.5 to 9. Focal Feature measures 0.75 inches in diameter

Techniques: Forming, forging, reticulation, soldering, bezeling, weaving, oxidizing, and polishing.