14K Labradorite Star Earrings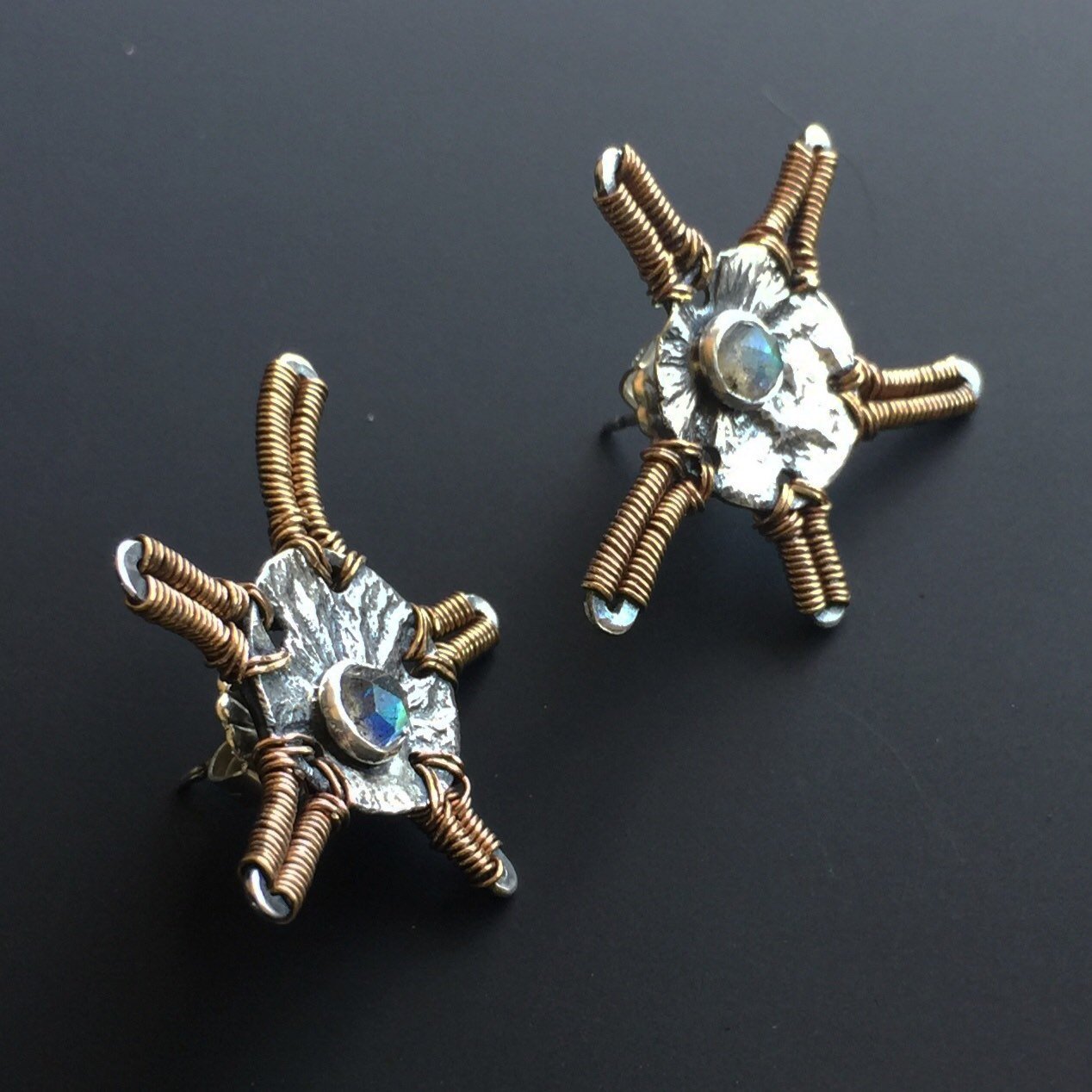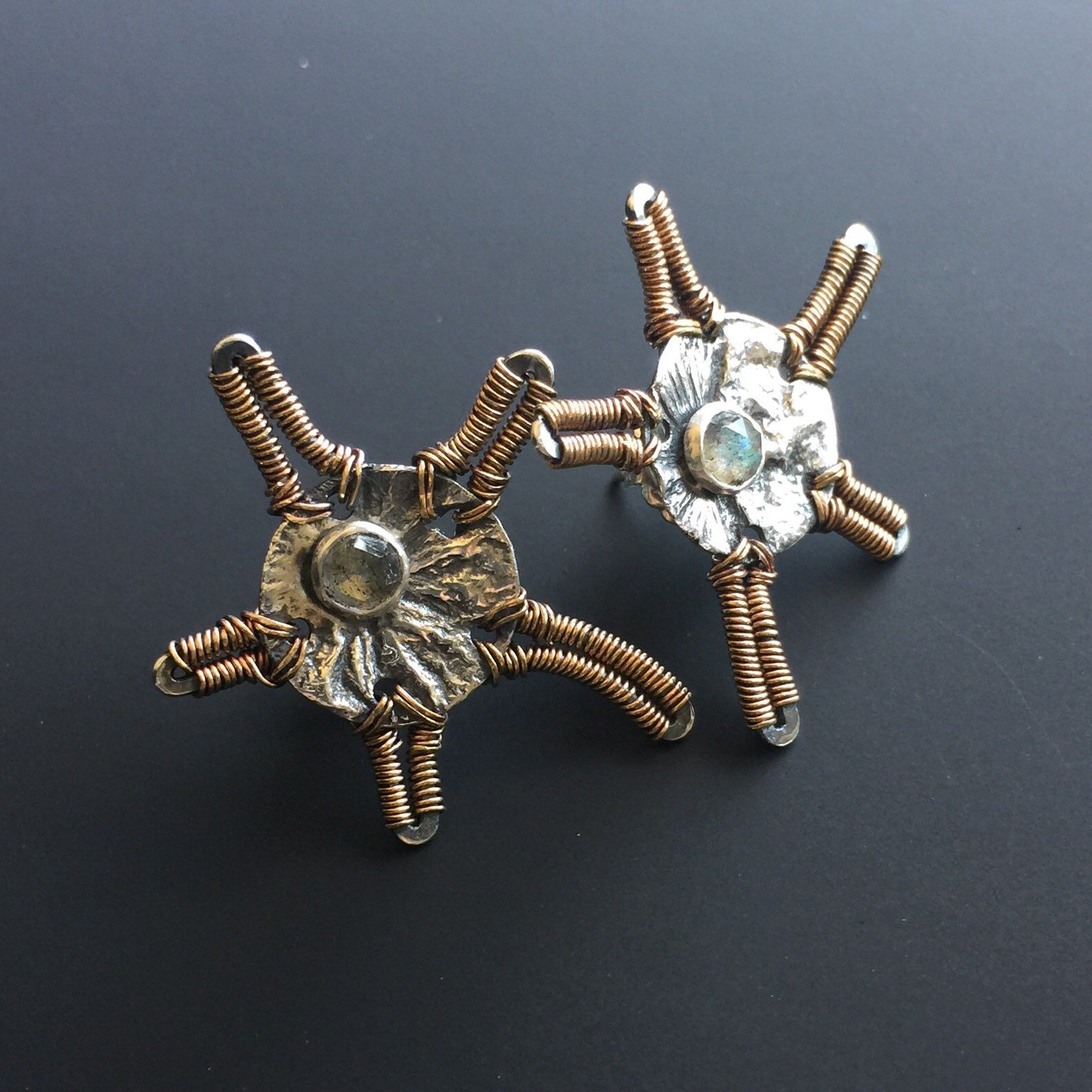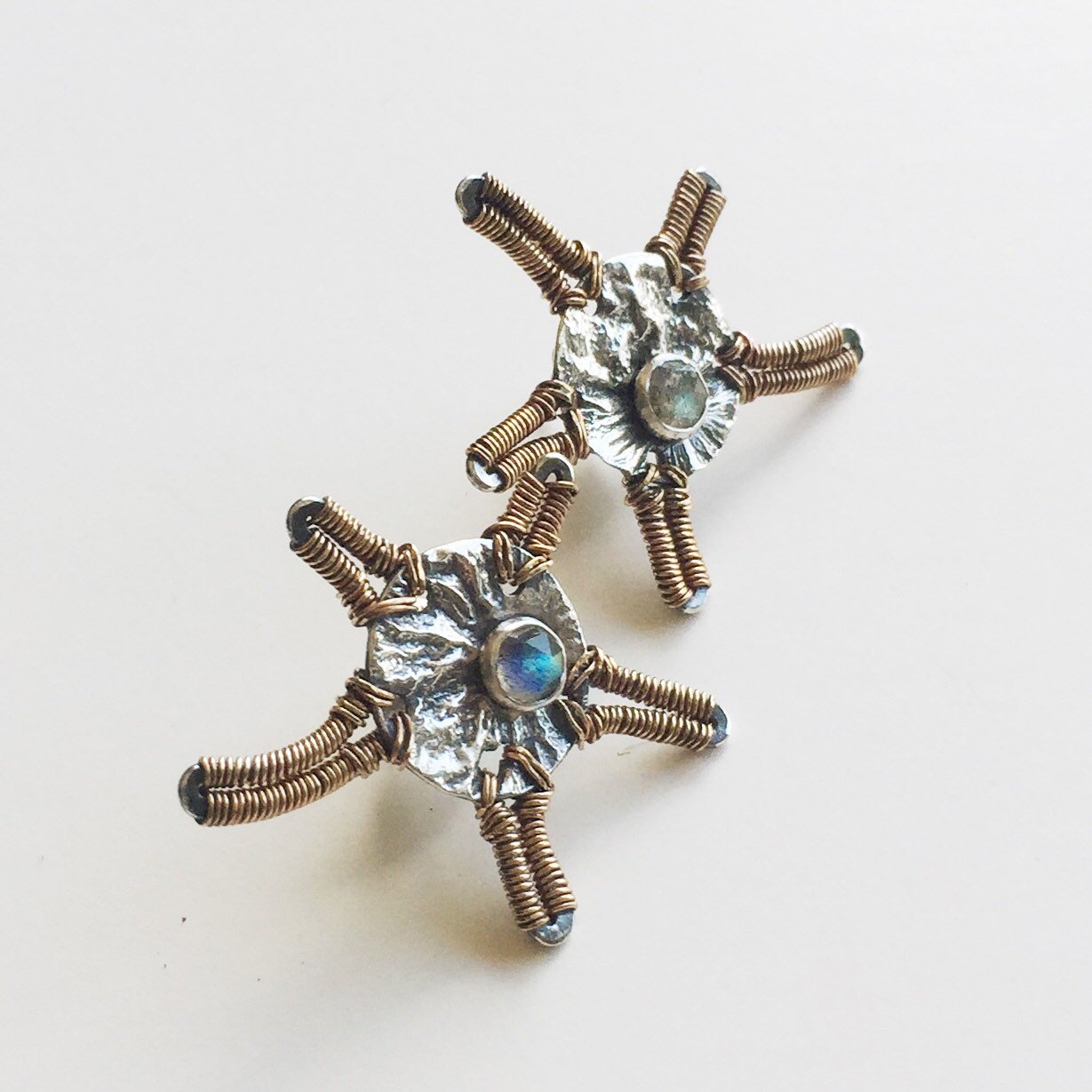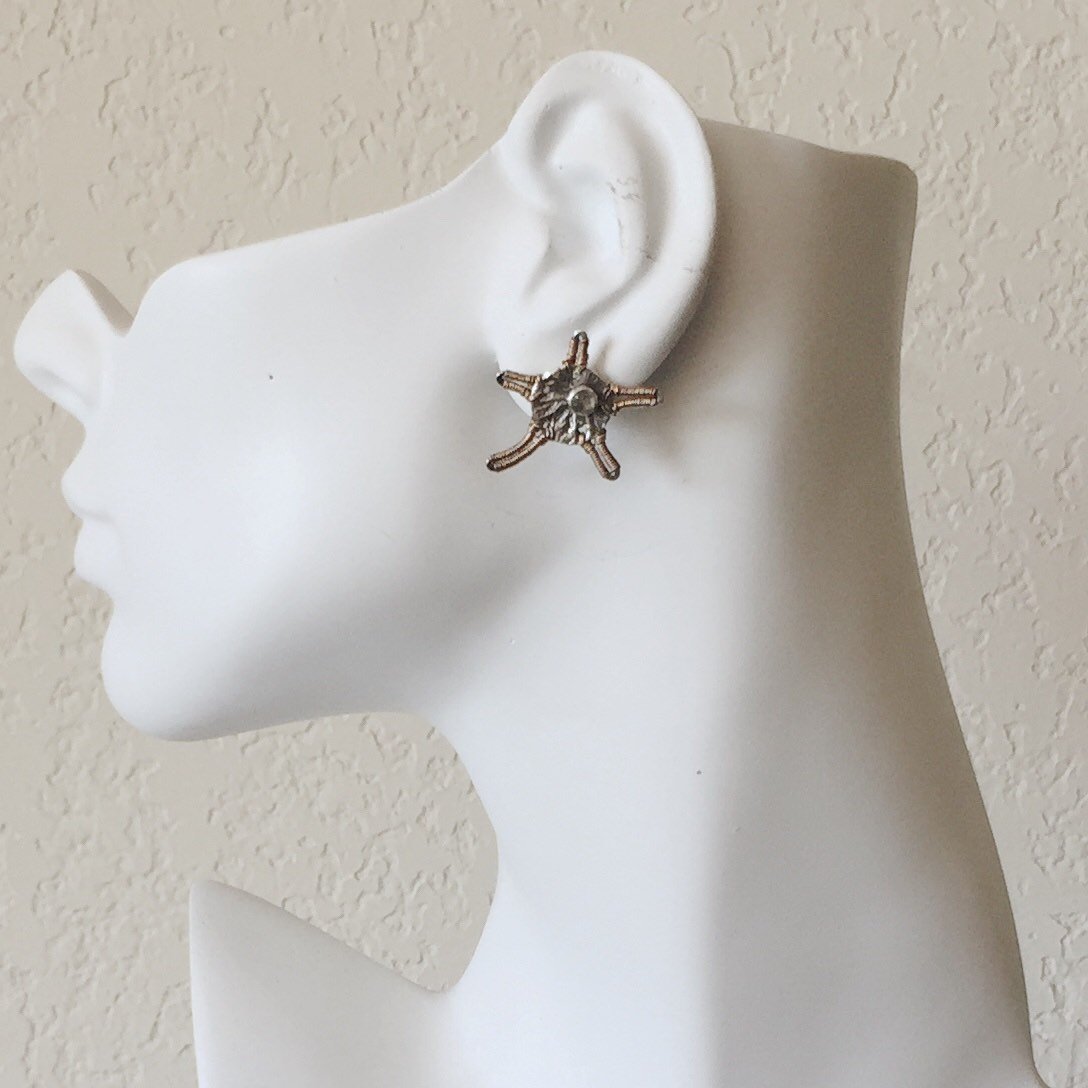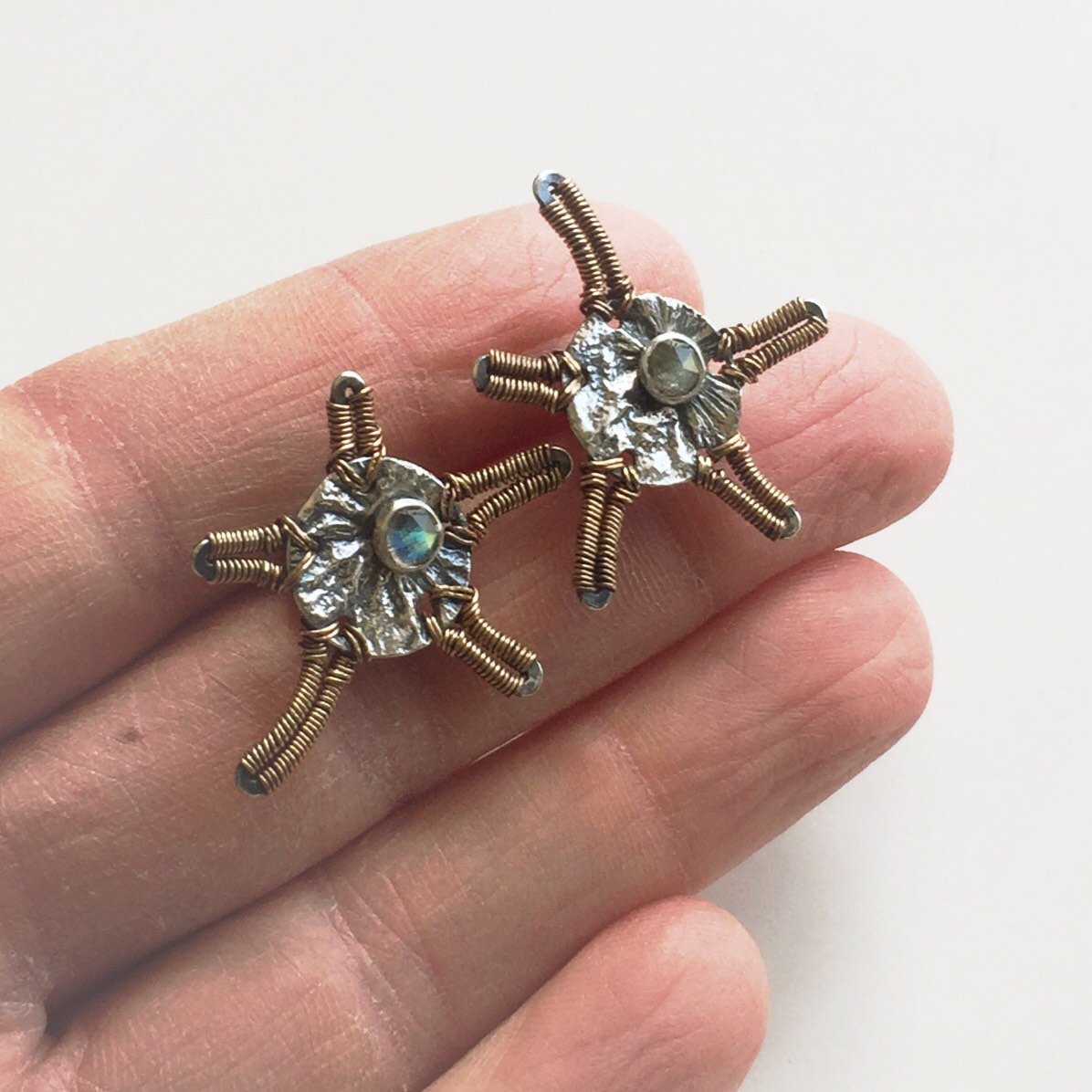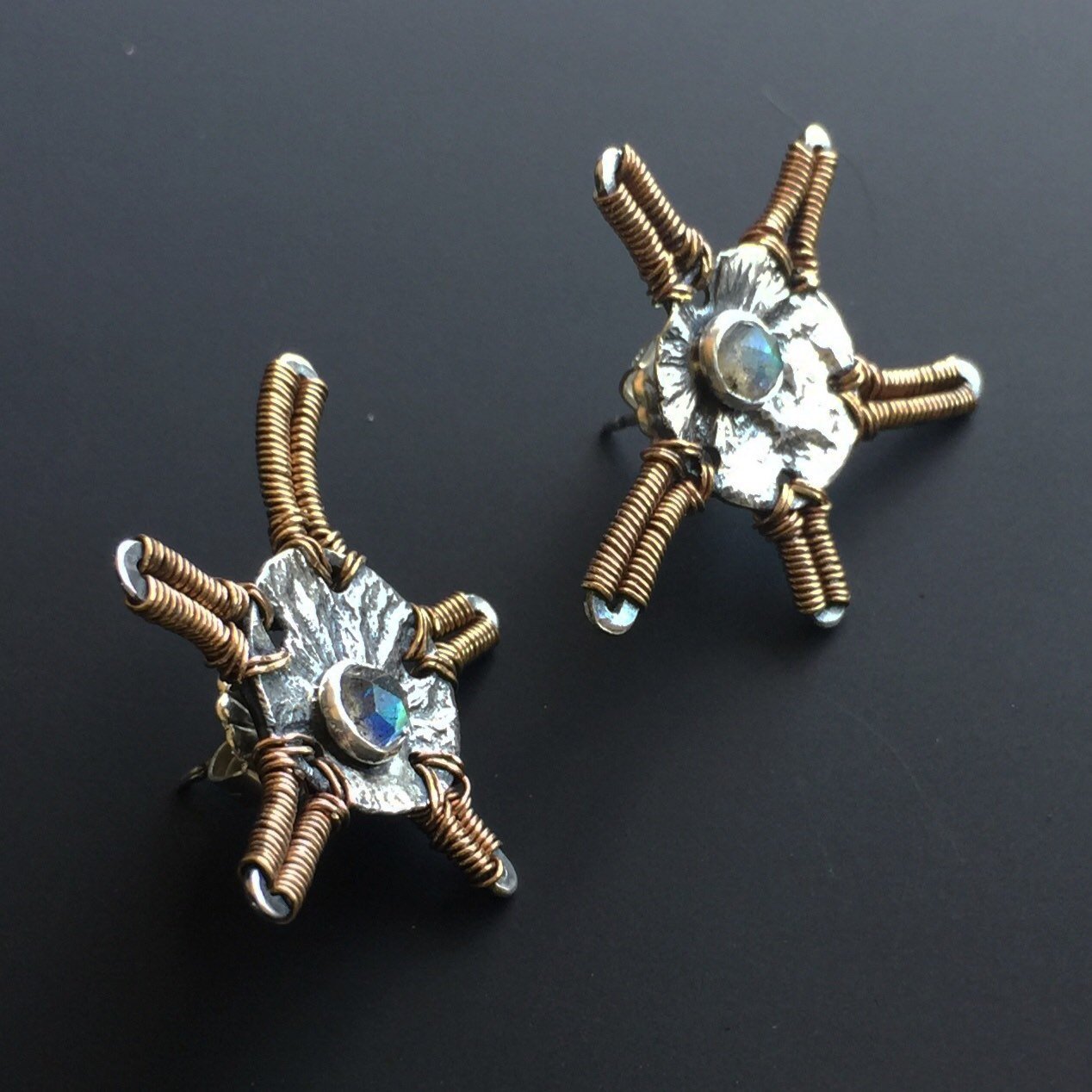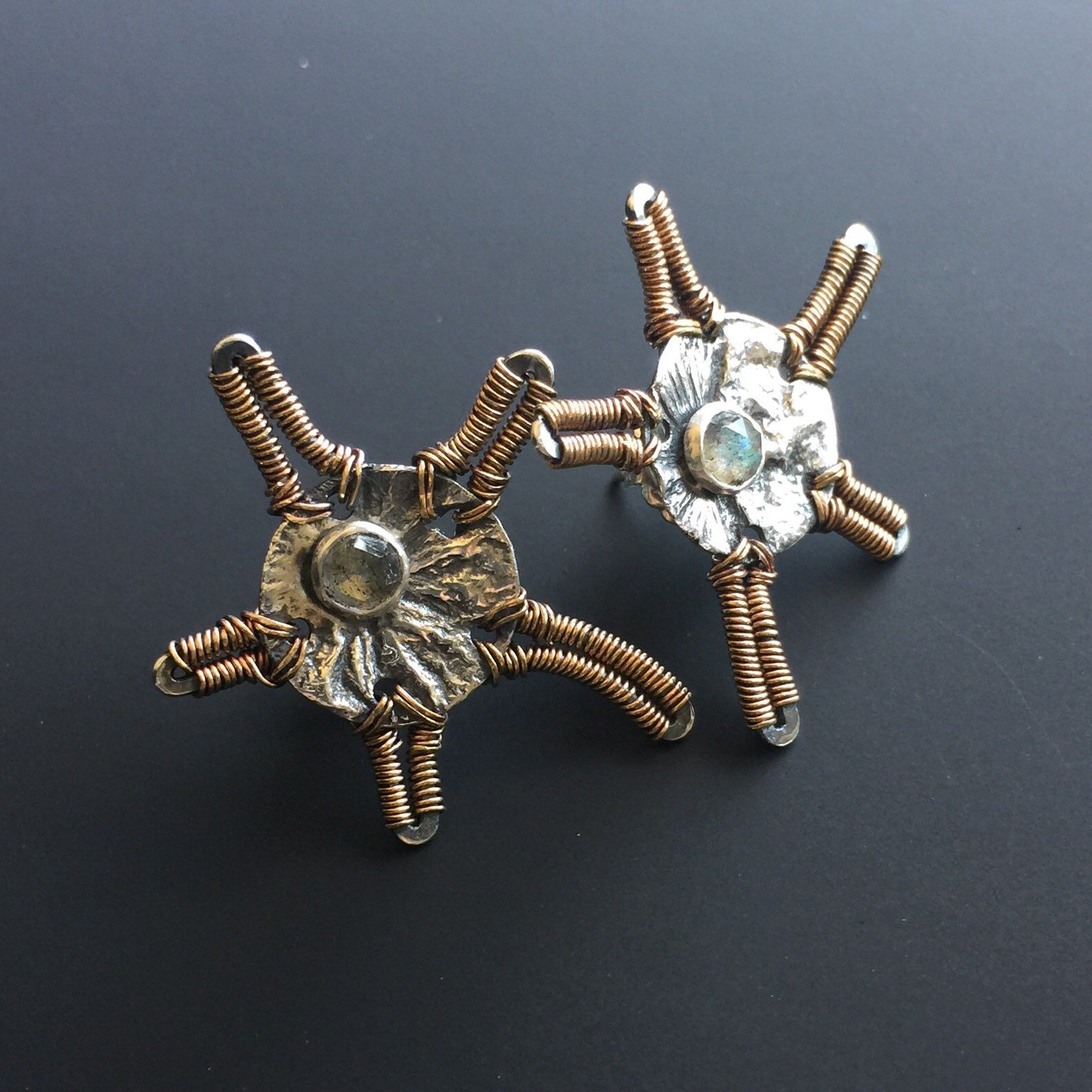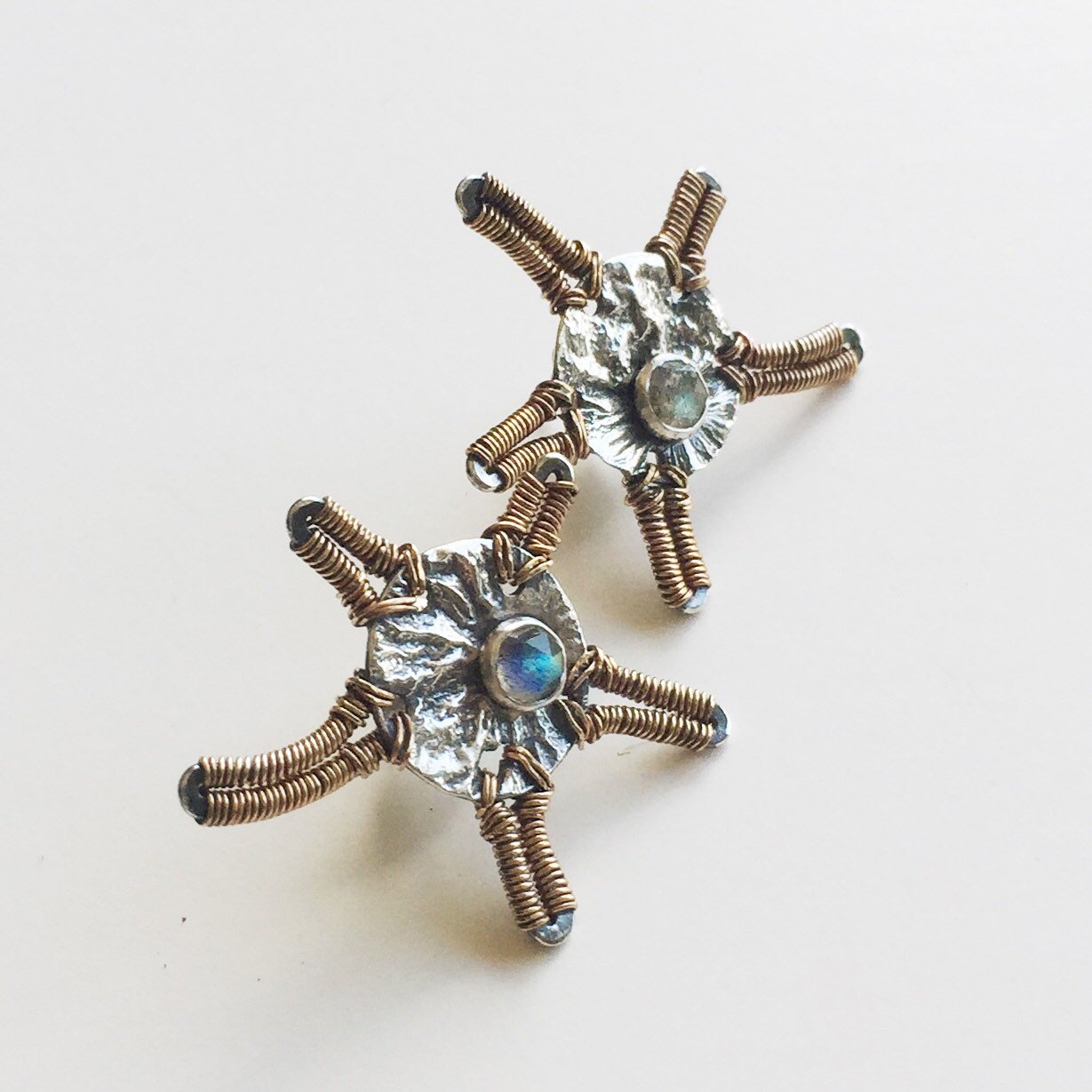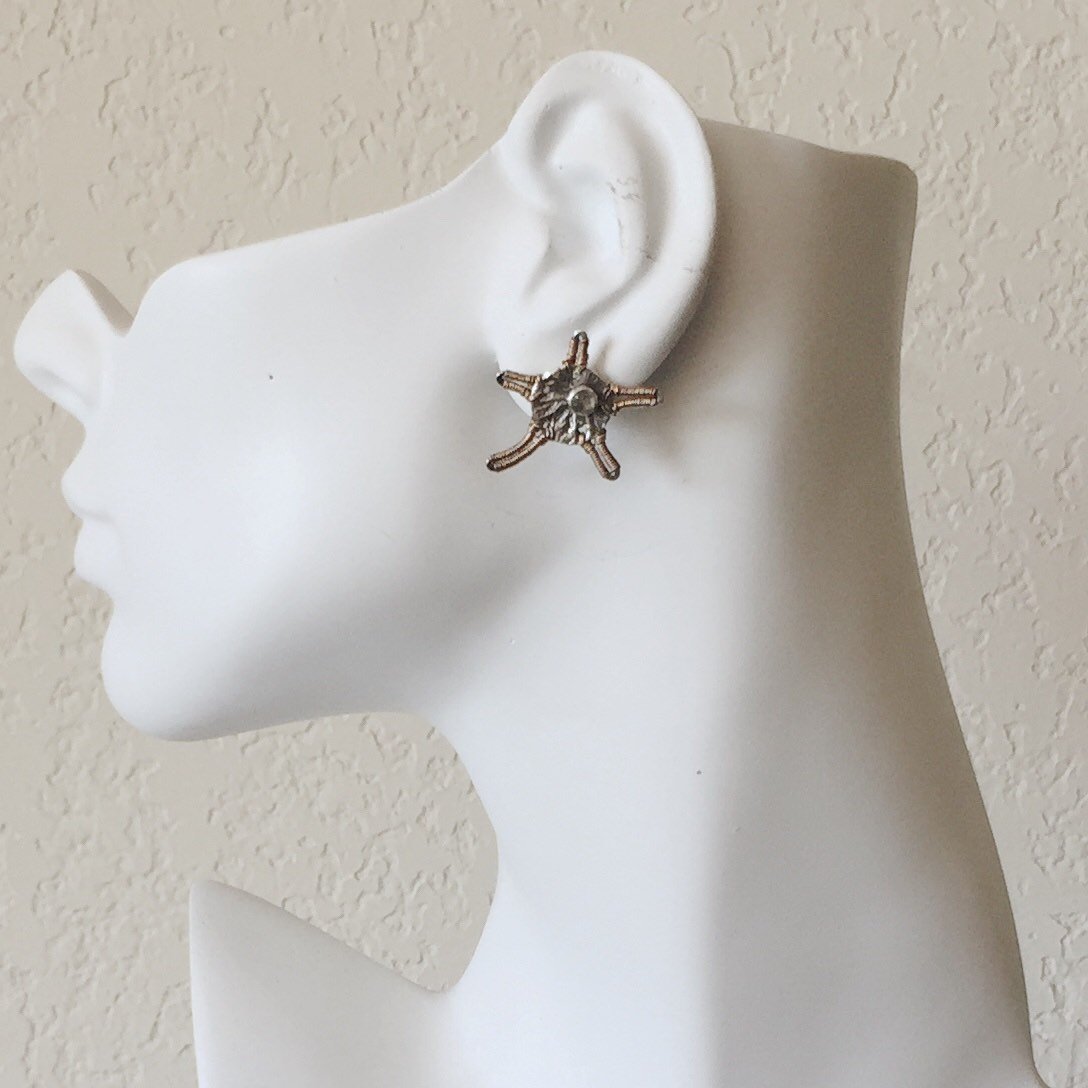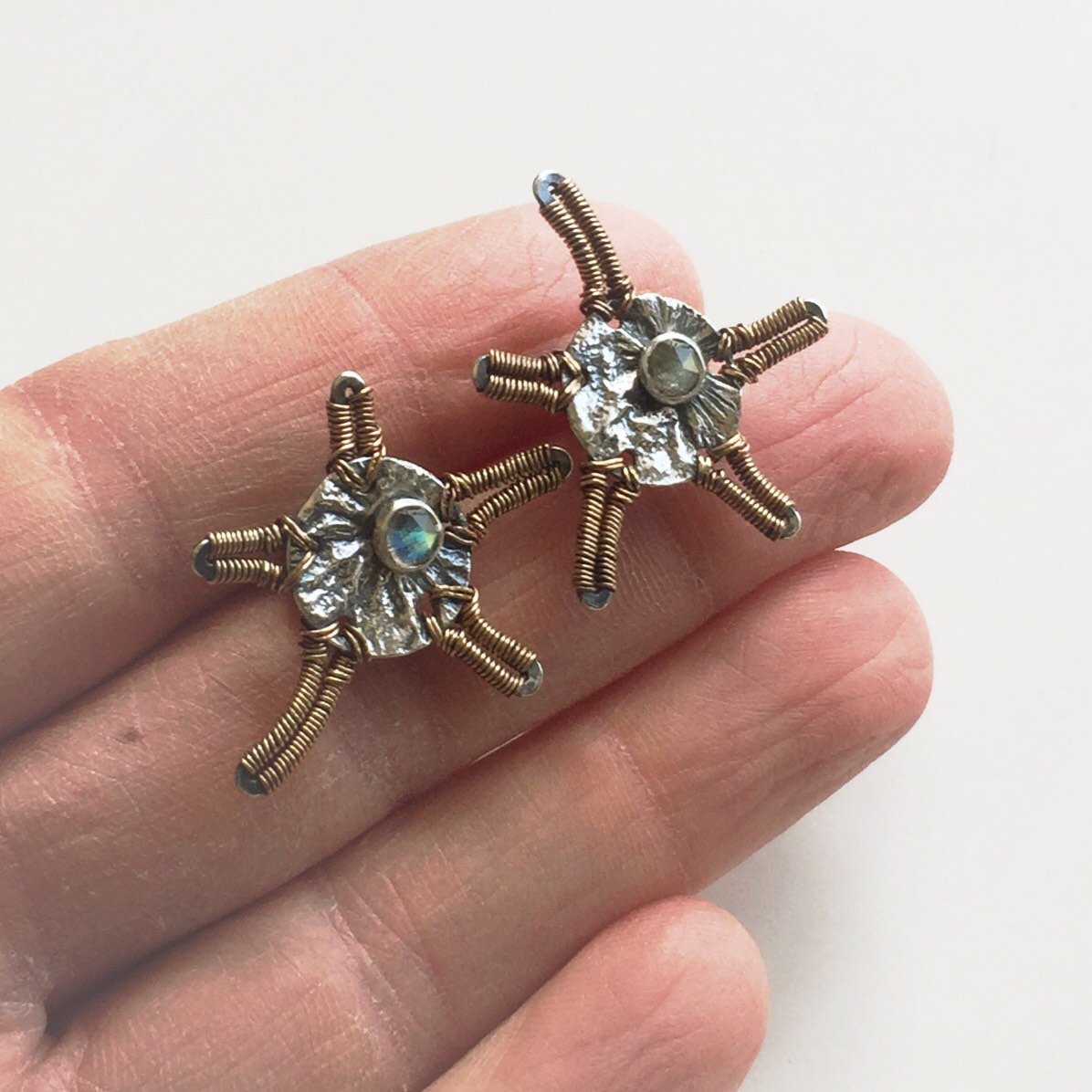 14K Labradorite Star Earrings
Labradorite Star Earrings Celestial Star Earrings, moon and star stud earrings, labradorite, color-changing stone, zodiac jewelry, everyday earrings, jewelry gift

Truly unique, celestial star post earrings in 14k gold-filled, sterling and fine silver. Large sterling backings for easy grip. Labradorite stones are color-changing from blue to gold to green.

Made to order gemstone options are rainbow moonstone and orange sunstone (convo me for additional options). Please allow for slight variations in overall size and shape of stars.



Follow me! <3
Instagram @texas_mermade
Components: Two (2) Faceted Labradorite Cabachons, Fine and Sterling Silver, 14K gold-filled wire

Measurements: approximately 2cm/1in diameter, stones measure 4mm in diameter

Techniques: Forming, forging, reticulation, soldering, bezeling, weaving, oxidizing, and polishing.

Sterling silver disks are reticulated by hand to achieve a "moon-surface" appearance. Reticulation is a method of super-heating silver with a torch until it becomes wrinkled and puckered.

Labradorite is known as the "stone of transformation" and gives strength, intuition, and perseverance, especially during times of change. It will decrease anxiety, banish fear, and release judgment.

Labradorite is associated with the "darker" aspects of Goddess energy and embarks the wearer on a journey towards inner mystery as it sheds light on the shadowed realms of the self. It connects one with the power of the waning moon.

Labradorite assists in the healing of the eyes and brain, and will regulate the metabolism and digestive process. Labradorite is highly energized and activated during a full moon, and it should be re-charged by placing it in moonlight.