~Vessel~ Amethyst & Onyx Wire Wrap Necklace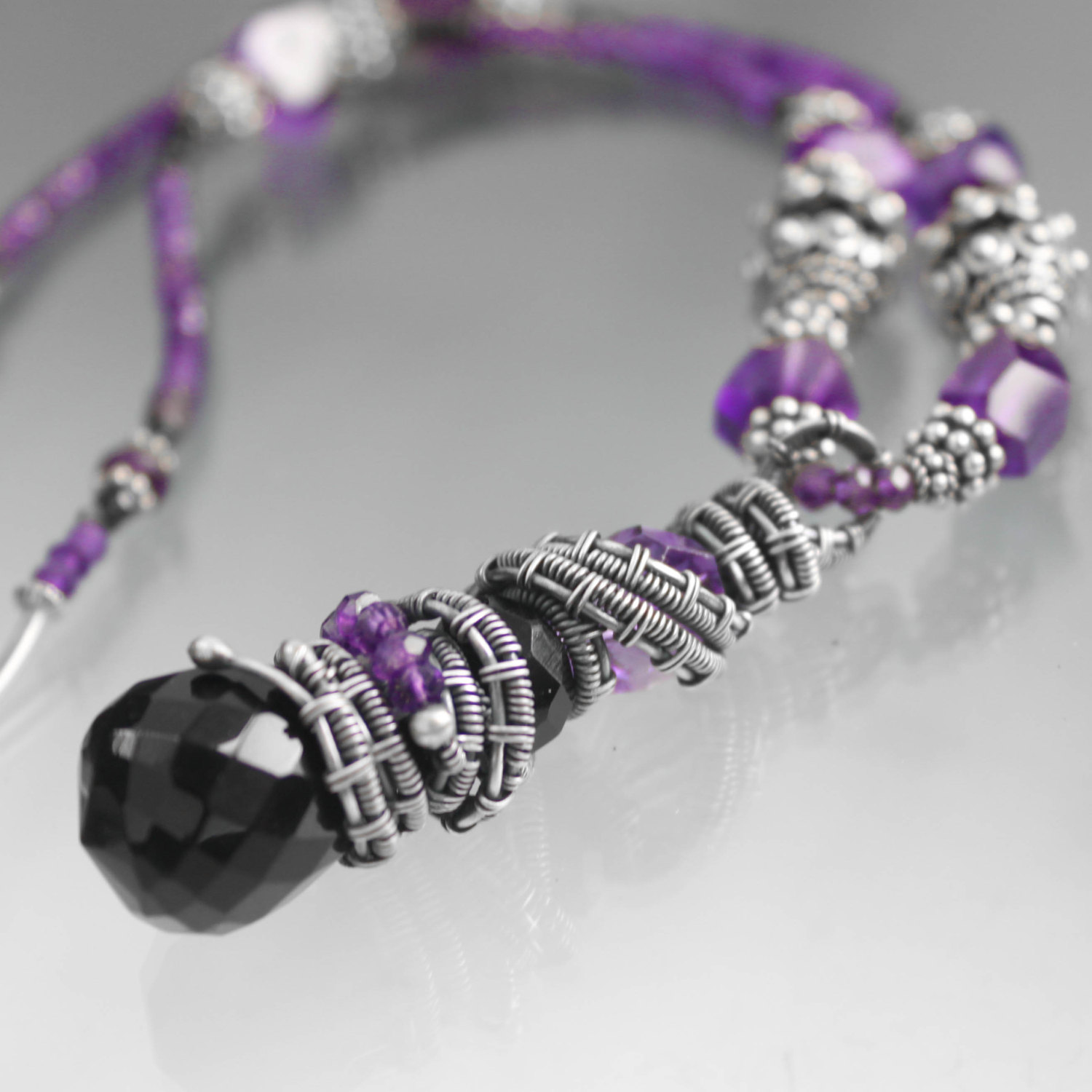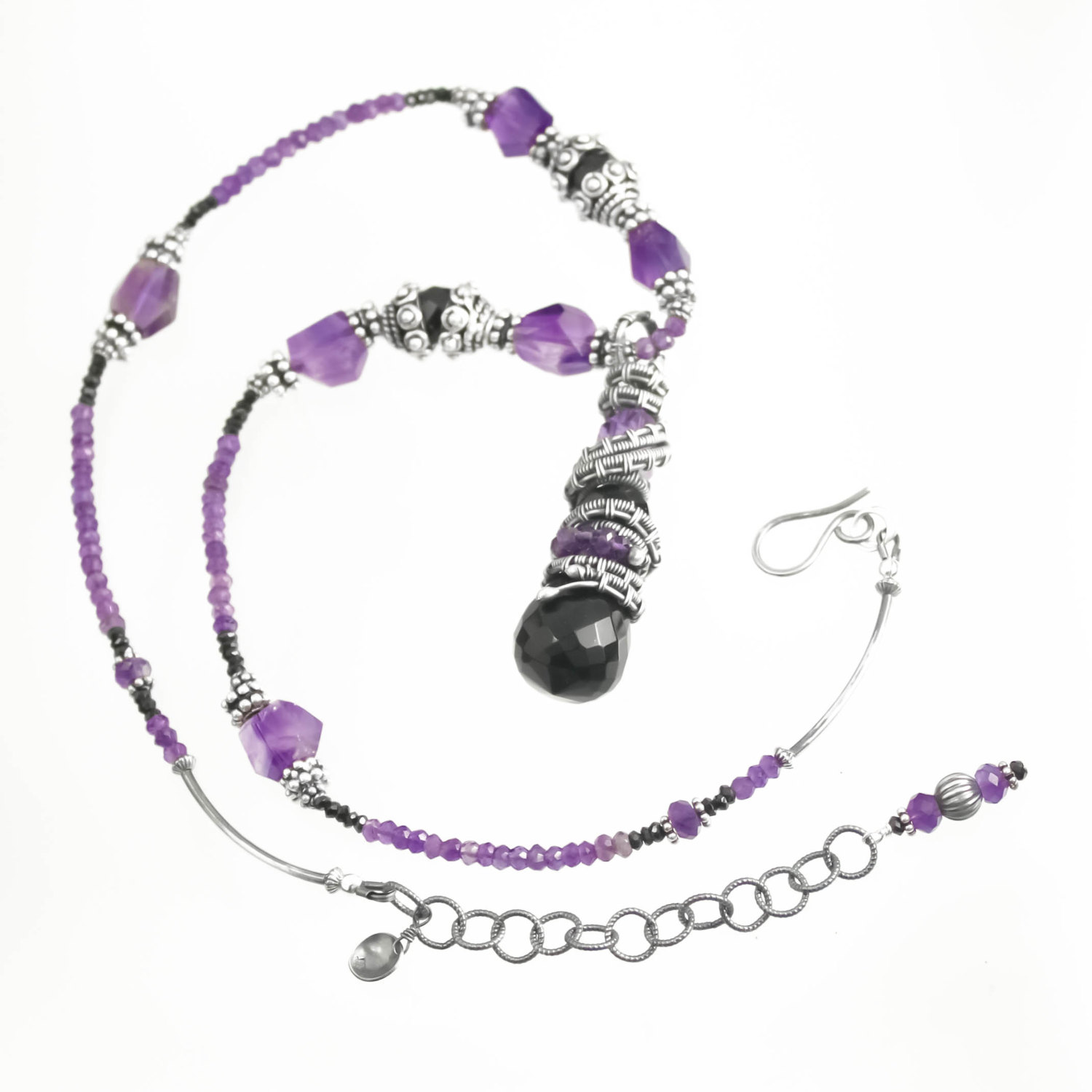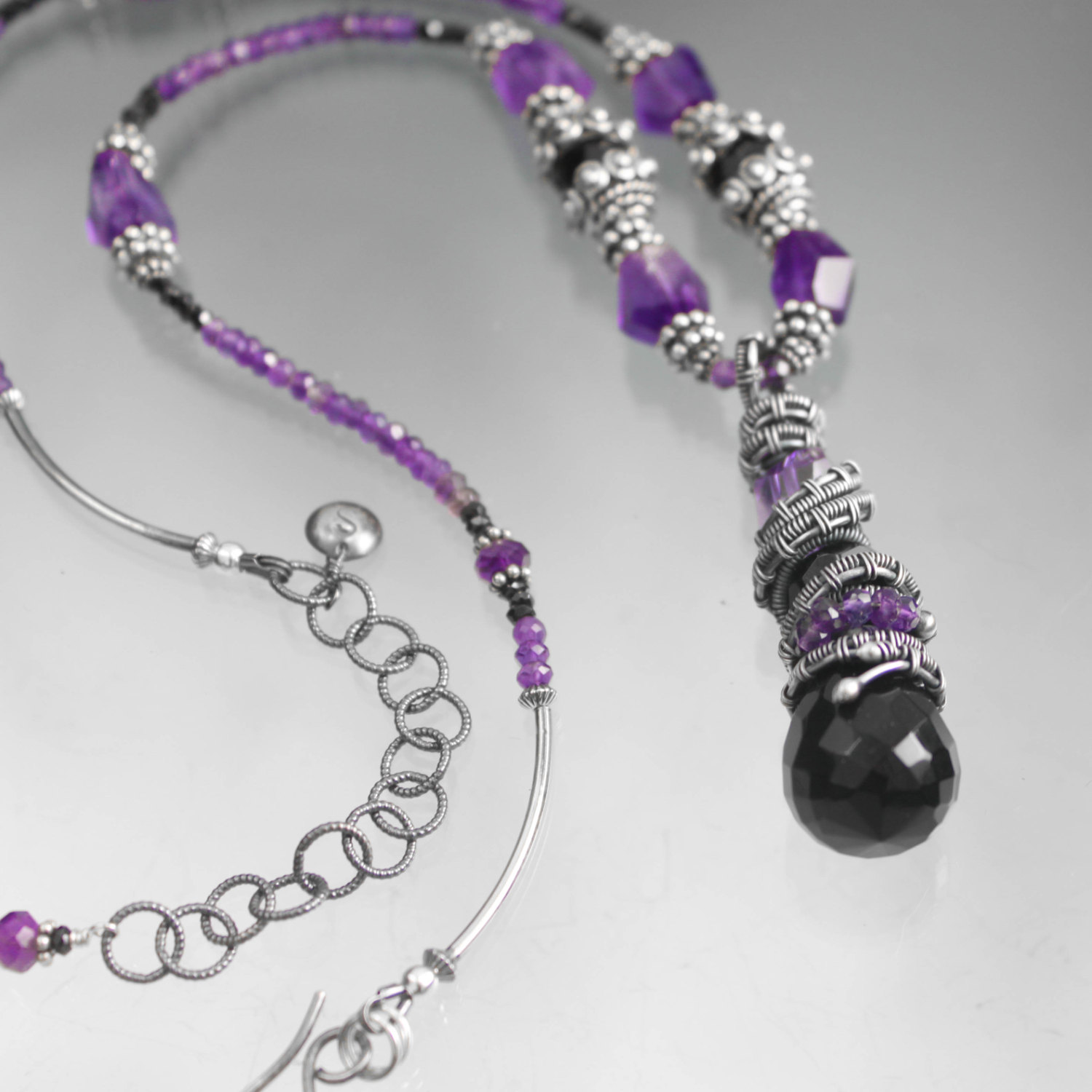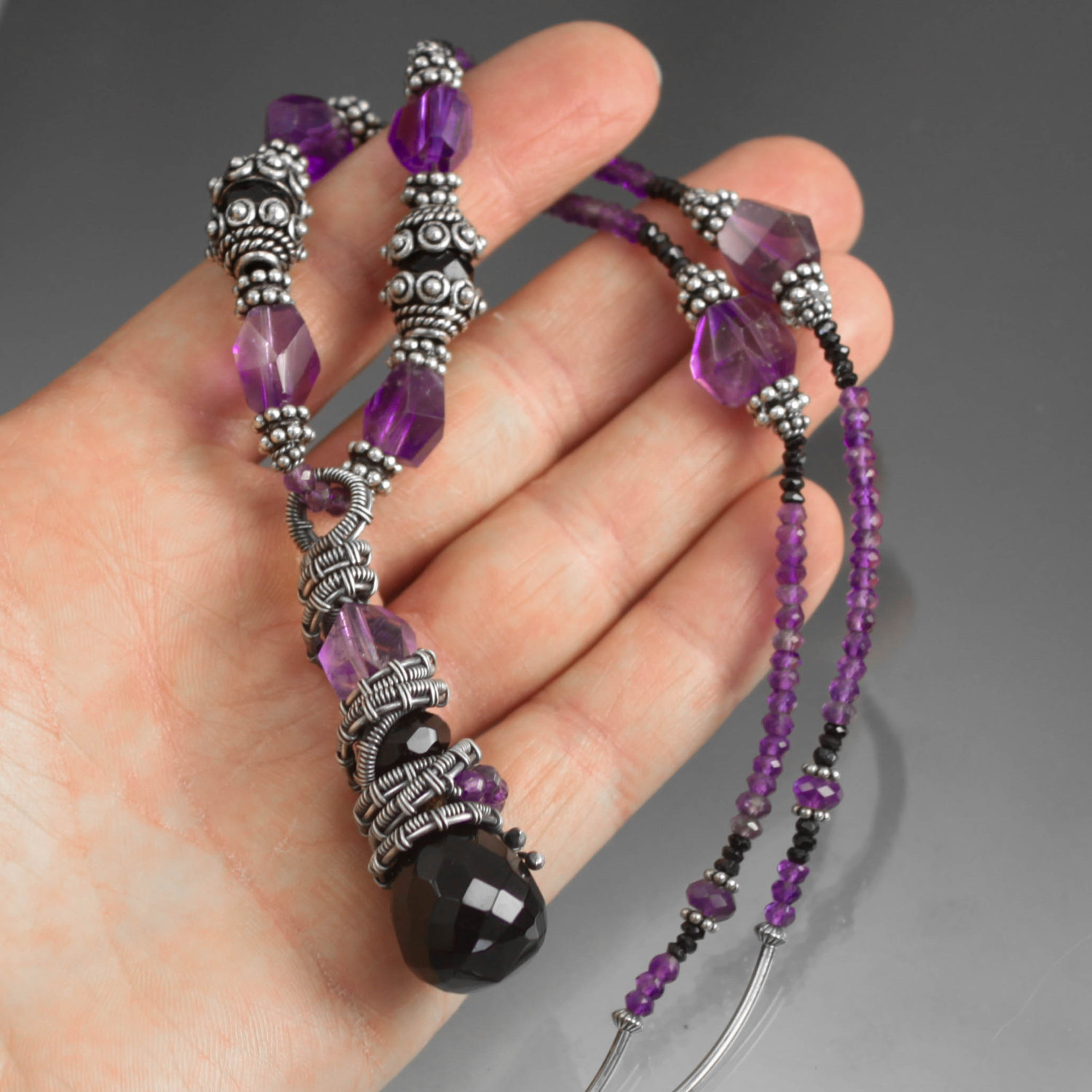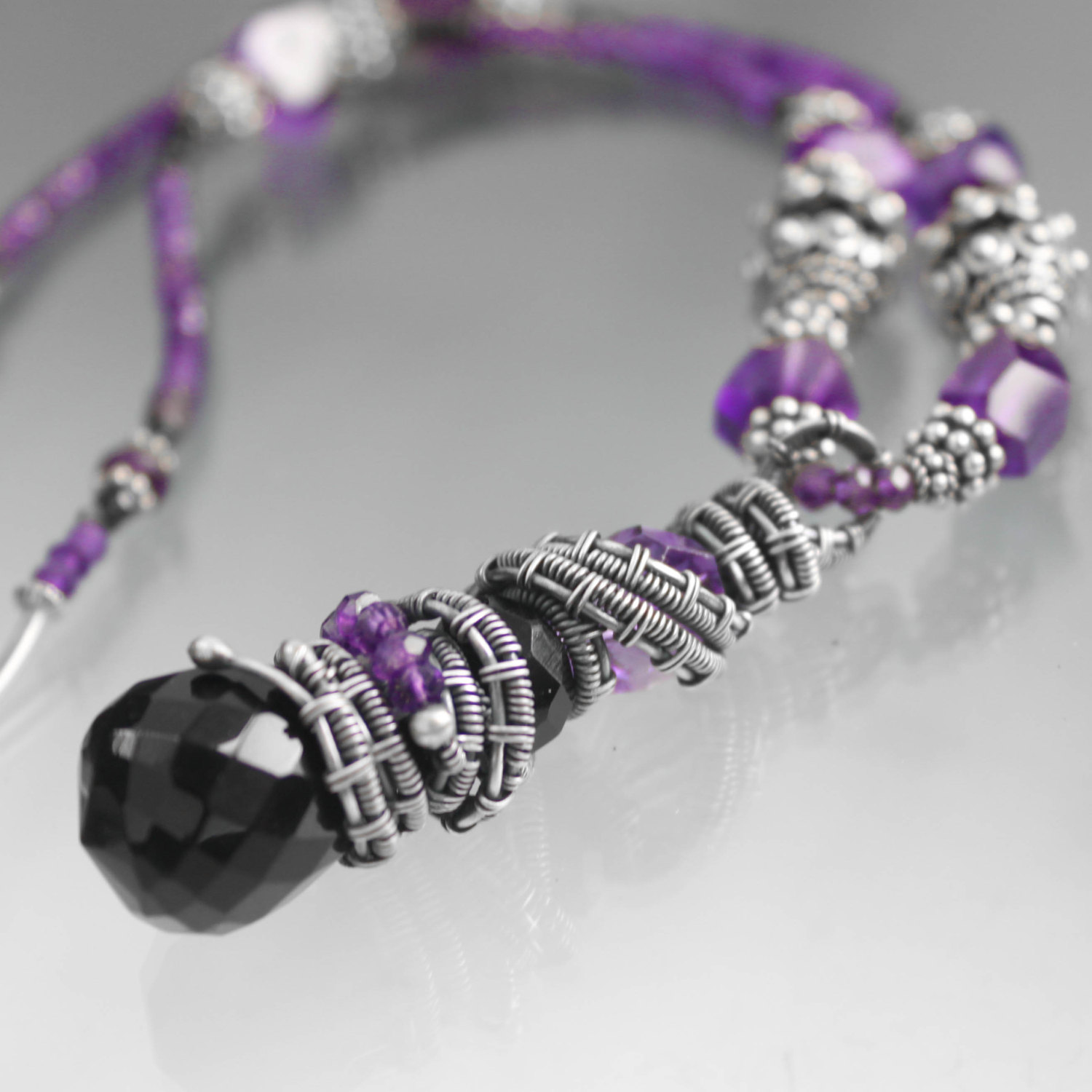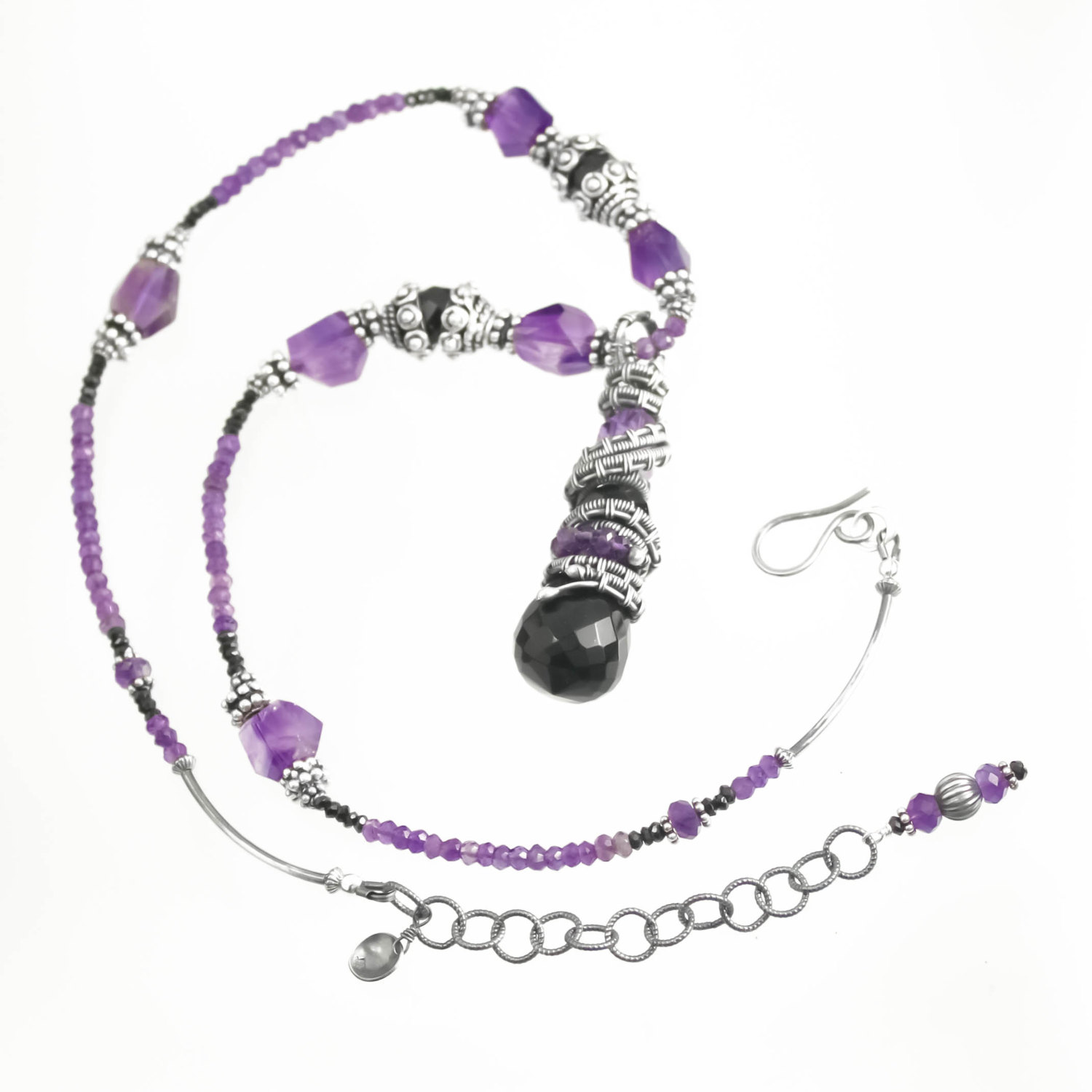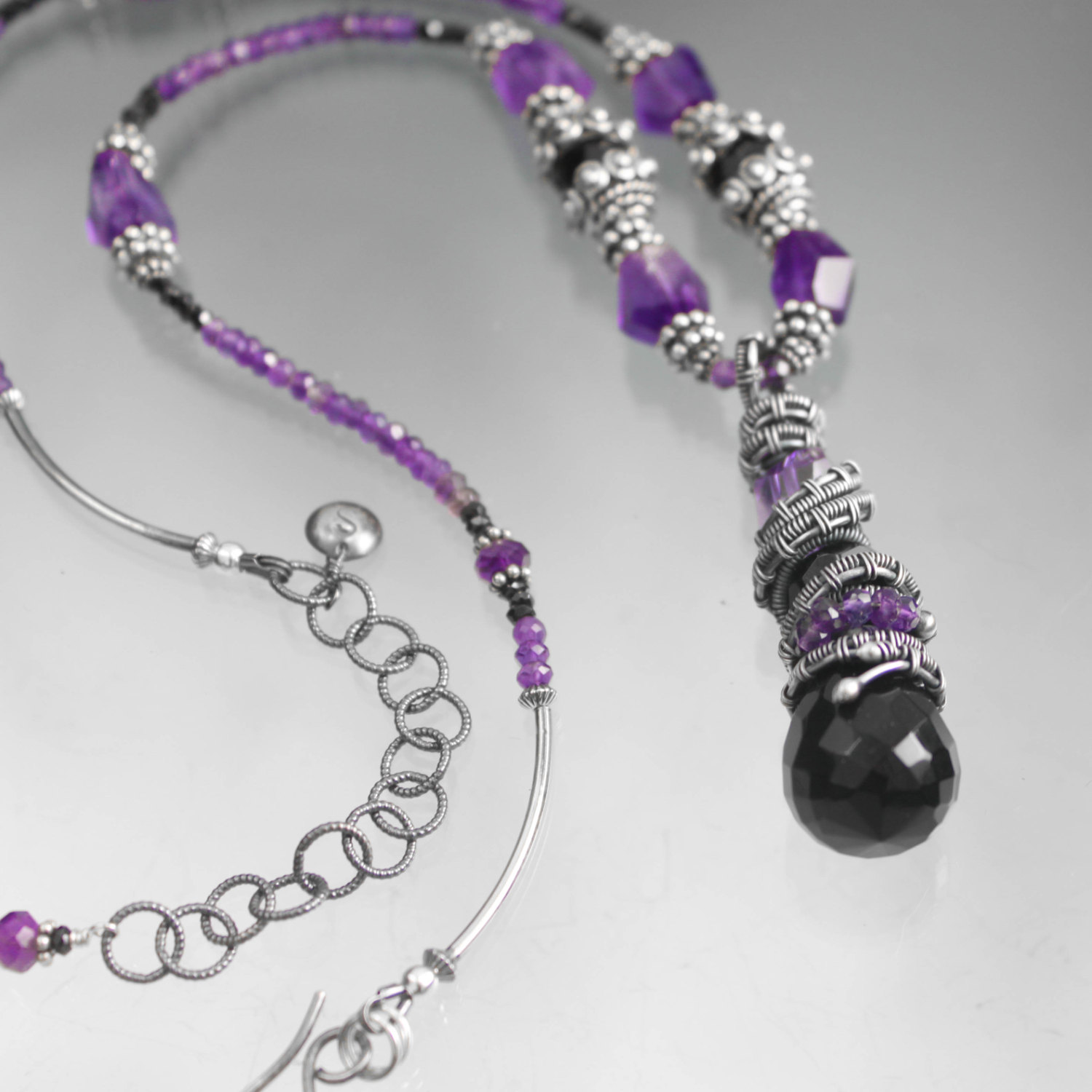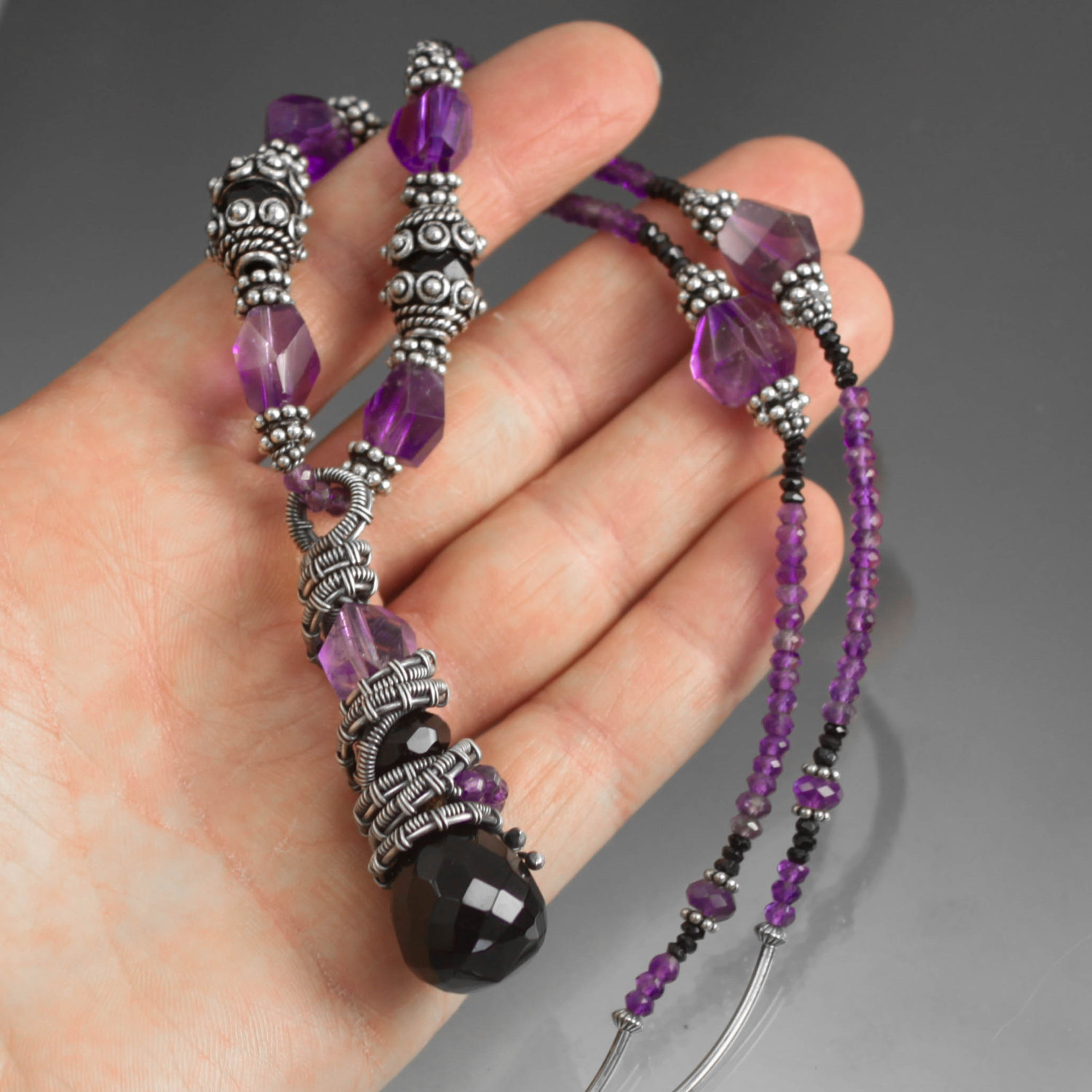 sold out
~Vessel~ Amethyst & Onyx Wire Wrap Necklace
iAn ultra-protective combination of Amethyst, Onyx, and Black Garnet

~Components~
(1) large Onyx Briolette, (3) Onyx Rondelles, (7) Amethyst Nuggets, (74) small Amethyst Rondelles, (3) medium Amethyst Rondelles, (42) tiny Black Garnets.


~Measurements~
adjustable 18 to 20 inch length. Pendant measures 2.25 by 0.5 inches.

~Techniques~
forming, weaving, oxidizing and polishing.

Instagram @boutiquejeweler
Facebook www.facebook.com/SabrinahsArt
Website www.SabrinahsArt.com


~Healing Properties of Onyx~
Great for Protection, Healing, and Grounding. Will guard against negative energy and psychic attacks, and enhances concentration, intuition, and inner strength. Onyx helps to heal issues involving past lives and traumatic experiences. It helps alleviate problems with the teeth and bones, blood and cellular damage, and ailments of the skin.

~Healing Properties of Garnet~
A stone of romantic love. Garnets enhance sensuality and intimacy, attract new lovers or restore passion to current relationships. A Garnet will also increase self-confidence and popularity among peers. These deep, red gems are also known to bring success in business endeavors.

Garnets will help to alleviate symptoms related to diseases of the blood and circulatory systems. Red Garnets are associated with the spleen and thyroid, and can provide assistance with cleansing and purifying the body.

~Healing Properties of Amethyst~
Amethyst is the Stone of Sobriety as it can eliminate dependence on alcohol, drugs, and destructive thoughts and emotions. It has a soothing energy and offers protection against psychic attacks and evil spells. Amethyst can open your heart to change and expand your conscious mind to accept new ideas and beliefs. Wearing amethyst can heighten your appeal to those around you and increase your intuition.

Amethyst is a great stone to help with healing issues of the head and mind. It will alleviate headaches and improve concentration. It will also relieve insomnia when placed under your pillow or worn at night. Amethyst will increase your immune response and help to control symptoms related to mental disorders. It is a great stone to assist in chakra balancing.