Onyx Stud Earrings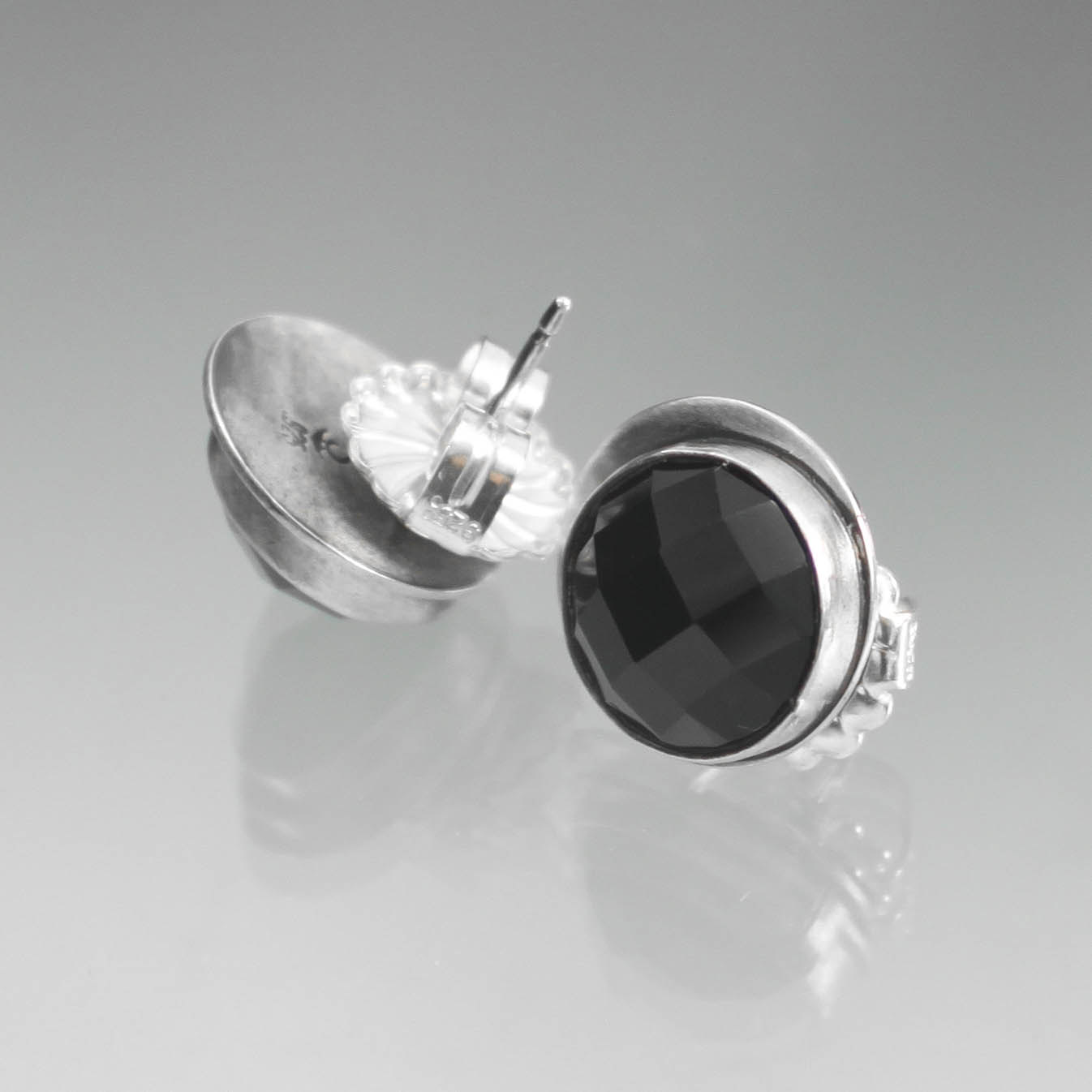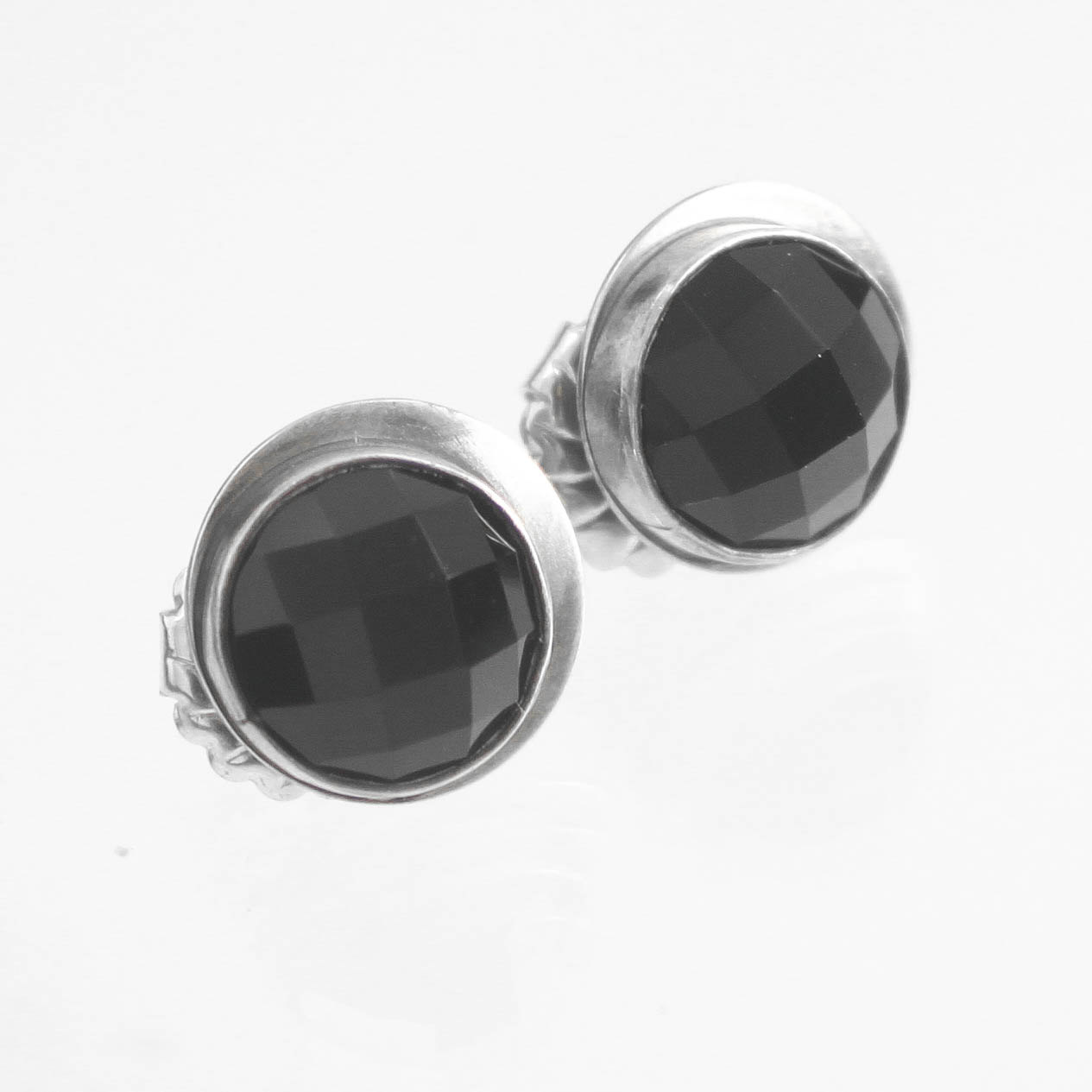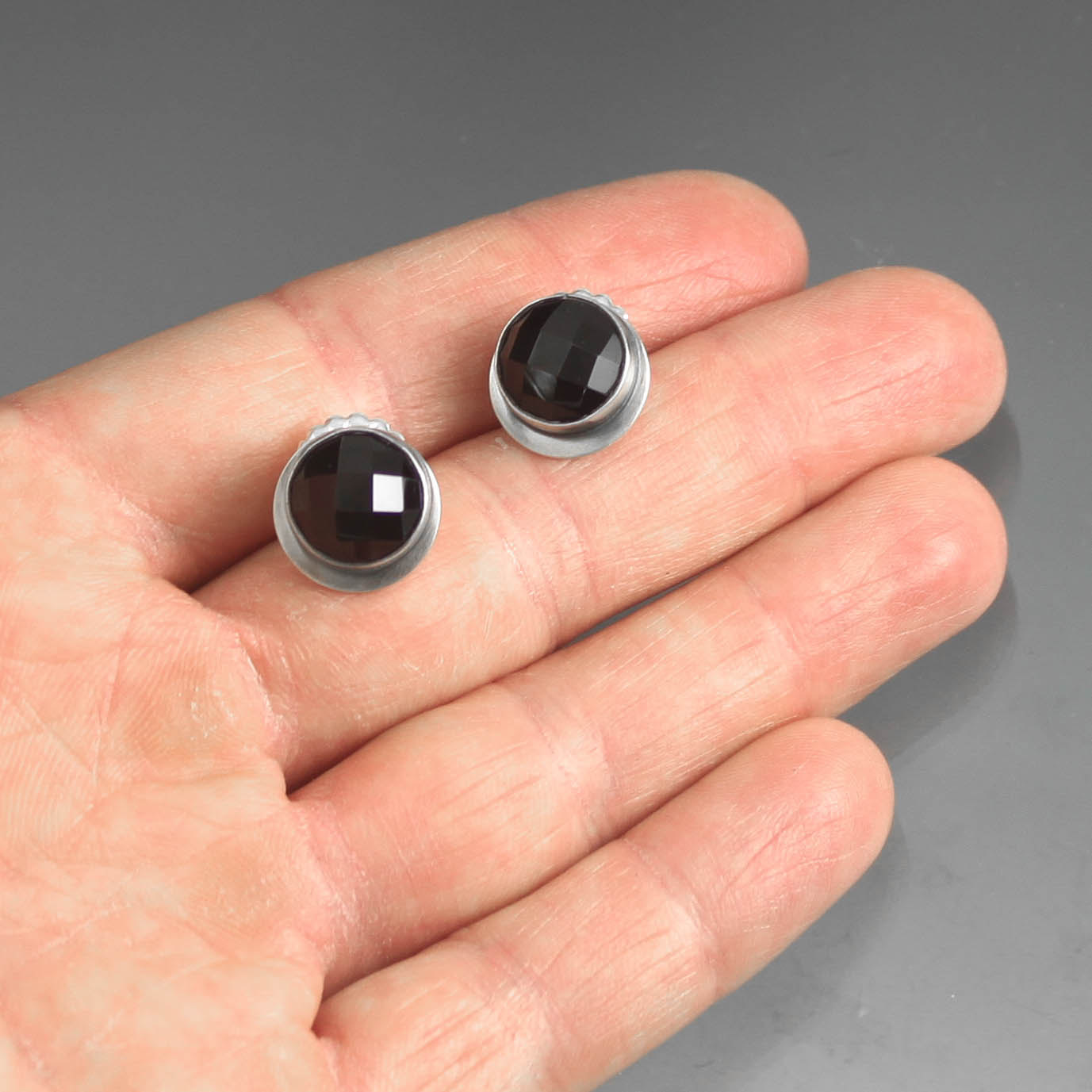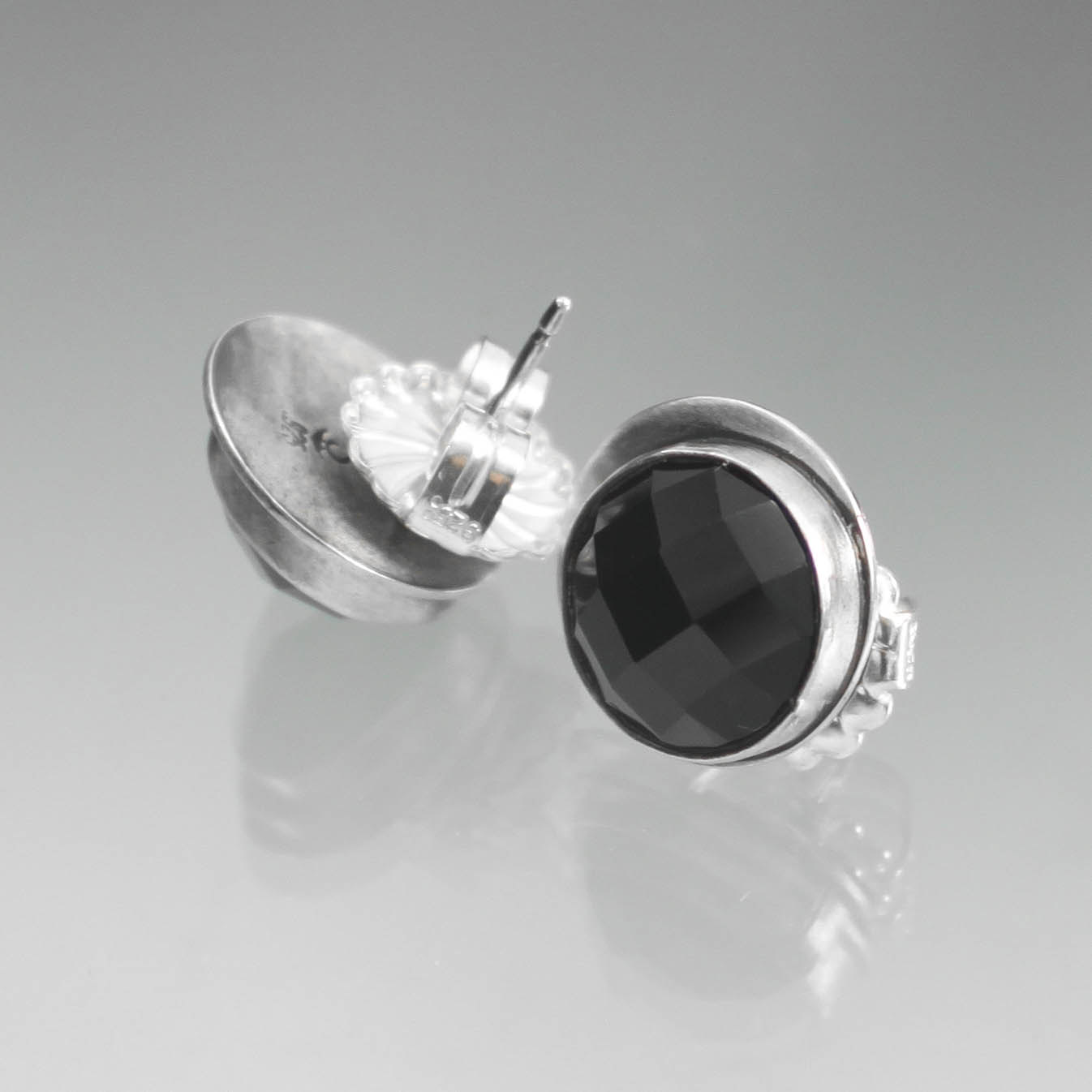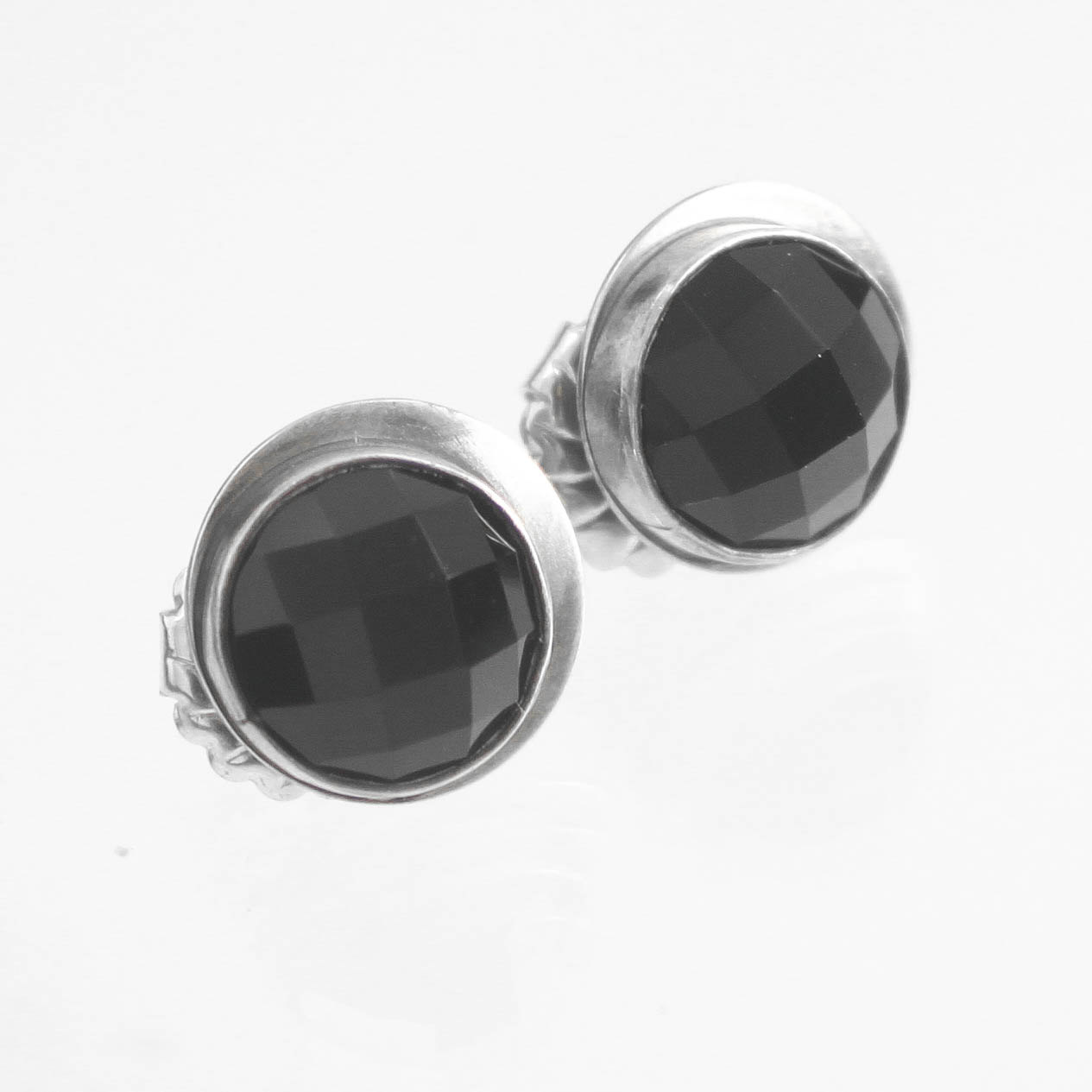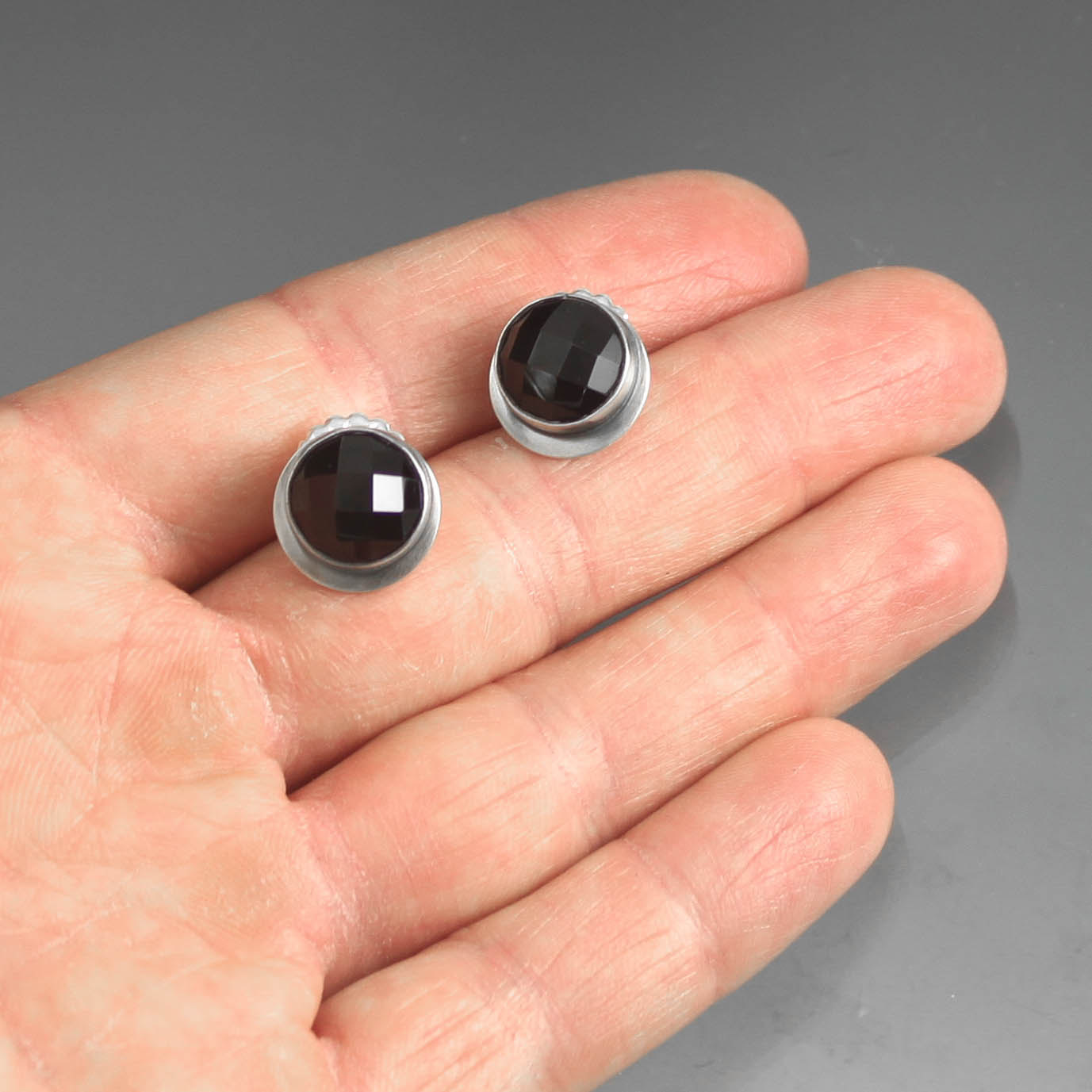 Onyx Stud Earrings
A simple, classic earring to wear with everything. Post has a large backing to hold earring securely in place.

Additional colors are available but may require extra time. Please inquire .

Components:
2 checkerboard cut onyx stones, sterling silver

Measurements:
0.5 inch diameter

Techniques:
Sawing, forming, forging, bezeling, oxidizing and polishing.

~Healing Properties of Onyx~
Great for Protection, Healing, and Grounding. Will guard against negative energy and psychic attacks, and enhances concentration, intuition, and inner strength. Onyx helps to heal issues involving past lives and traumatic experiences. It helps alleviate problems with the teeth and bones, blood and cellular damage, and ailments of the skin.