~My Love~ Garnet Wire Wrap Earrings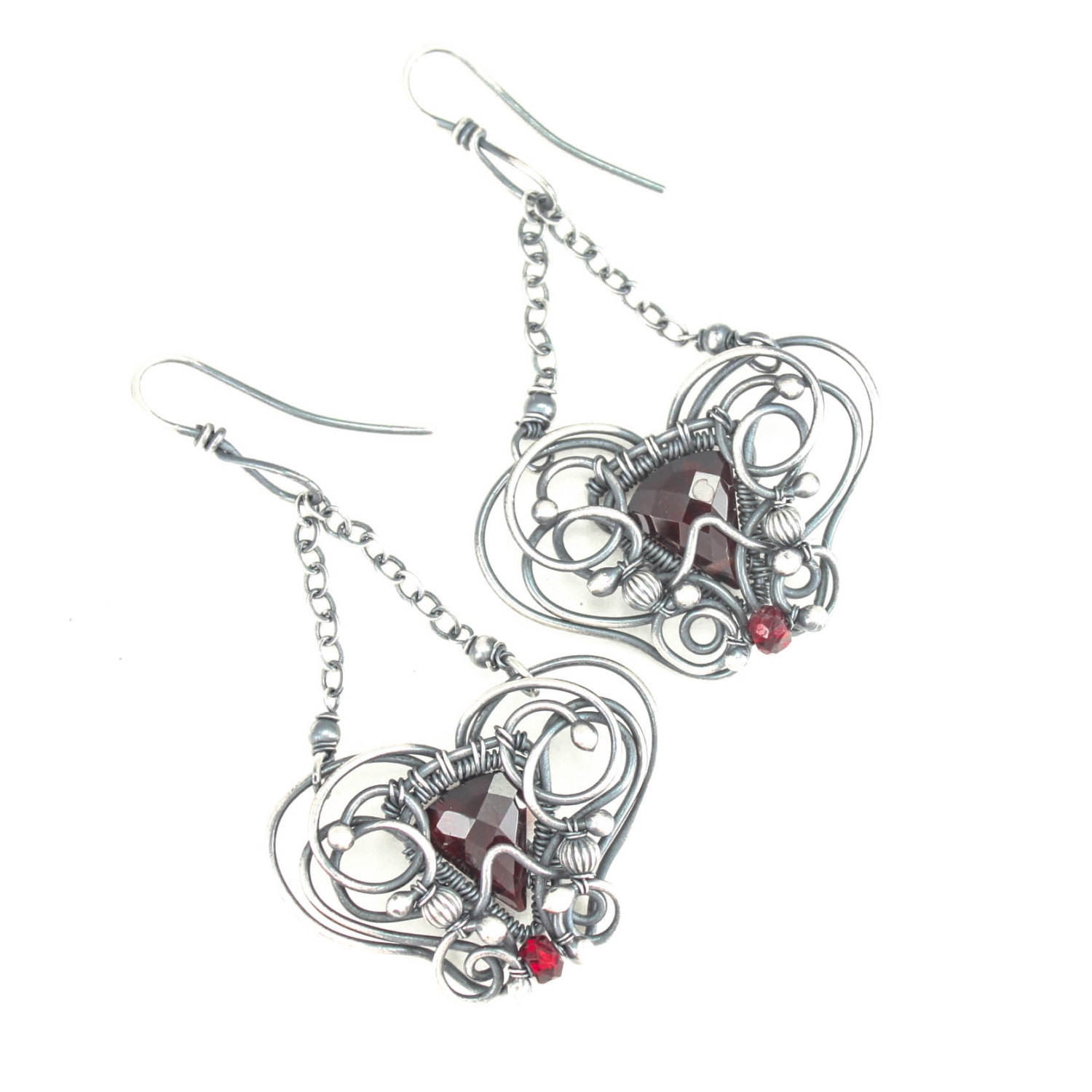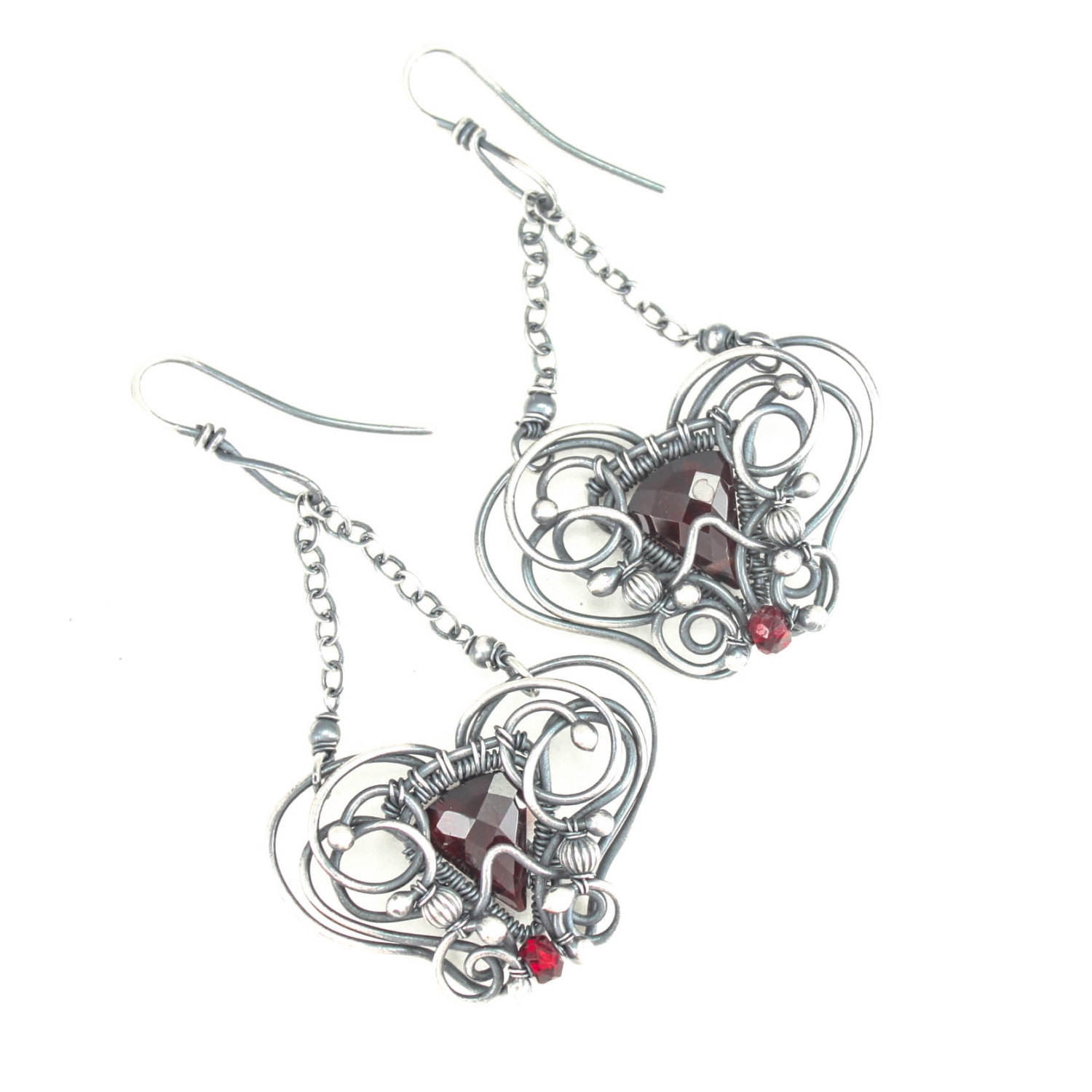 sold out
~My Love~ Garnet Wire Wrap Earrings
These earrings have gorgeous movement and sparkle, and hang delicately from the ear at a perfect length for short or long hair styles.

Components:
Two micro-faceted, triangular-shaped garnet gemstones, two faceted spinel rondelles, fine and sterling silver wire, sterling silver hand-fabricated ear wires.

Measurements:
Each earring measures 2.25 inches from top of ear wire by 1.25 inches wide.

Techniques:
Forming, forging, weaving, oxidizing, and polishing.

~ Healing Properties of Garnet ~

A Garnet is truly a stone of romantic love. Garnets enhance sensuality and intimacy, attract new lovers or restore passion to current relationships. A Garnet will also increase self-confidence and popularity among peers. These deep, red gems are also known to bring success in business endeavors.

Garnets will help to alleviate symptoms related to diseases of the blood and circulatory systems. Red Garnets are associated with the spleen and thyroid, and can provide assistance with cleansing and purifying the body. They are also known as "mirror" stones, which means they will not absorb negative energies, but instead reflect them back to their origin. This is a particularly good tool to have when dealing with someone who is bad-natured or vengeful.