Moonstone & Pearl Quatrefoil Studs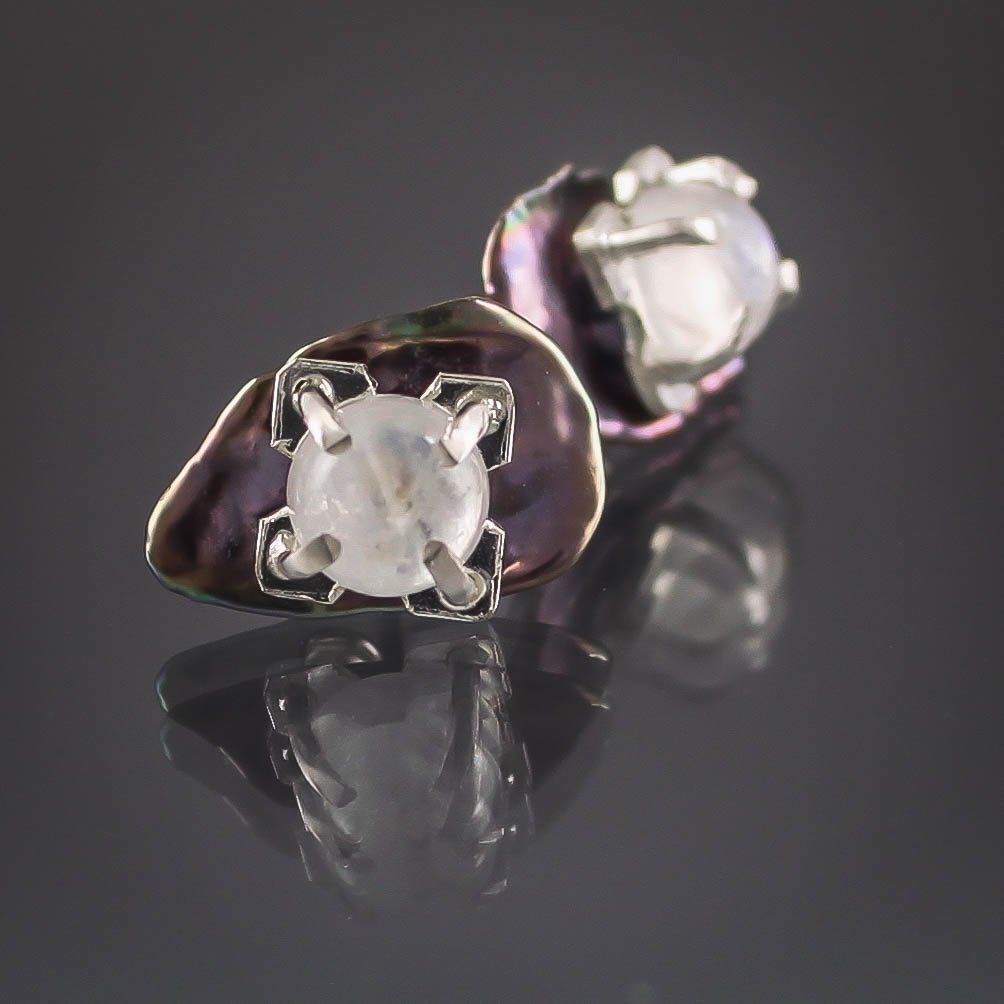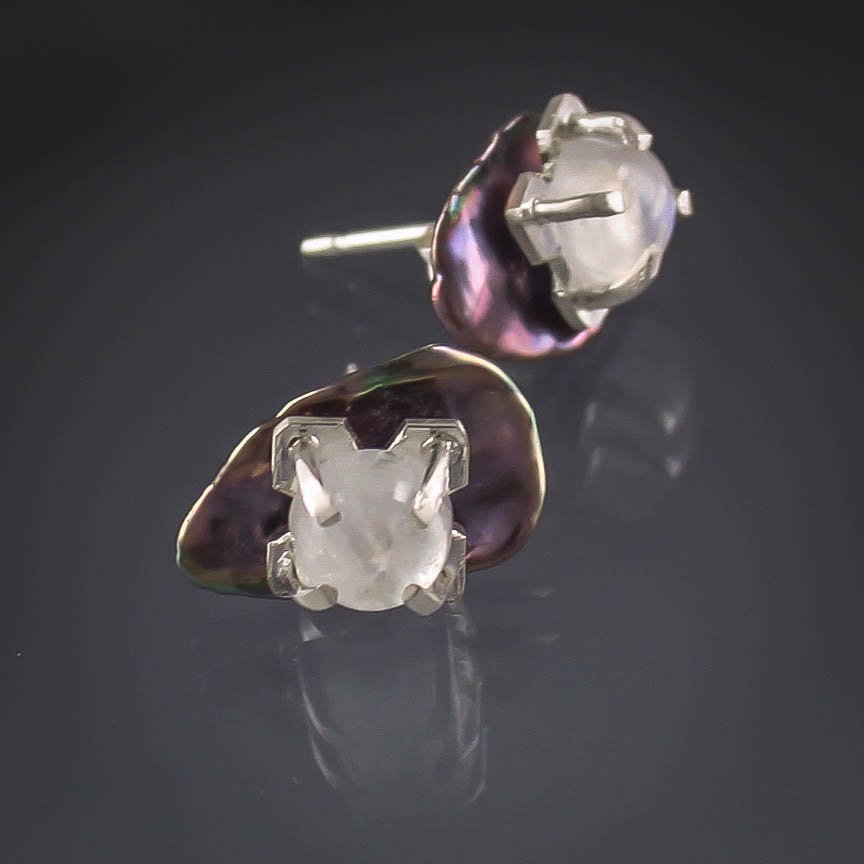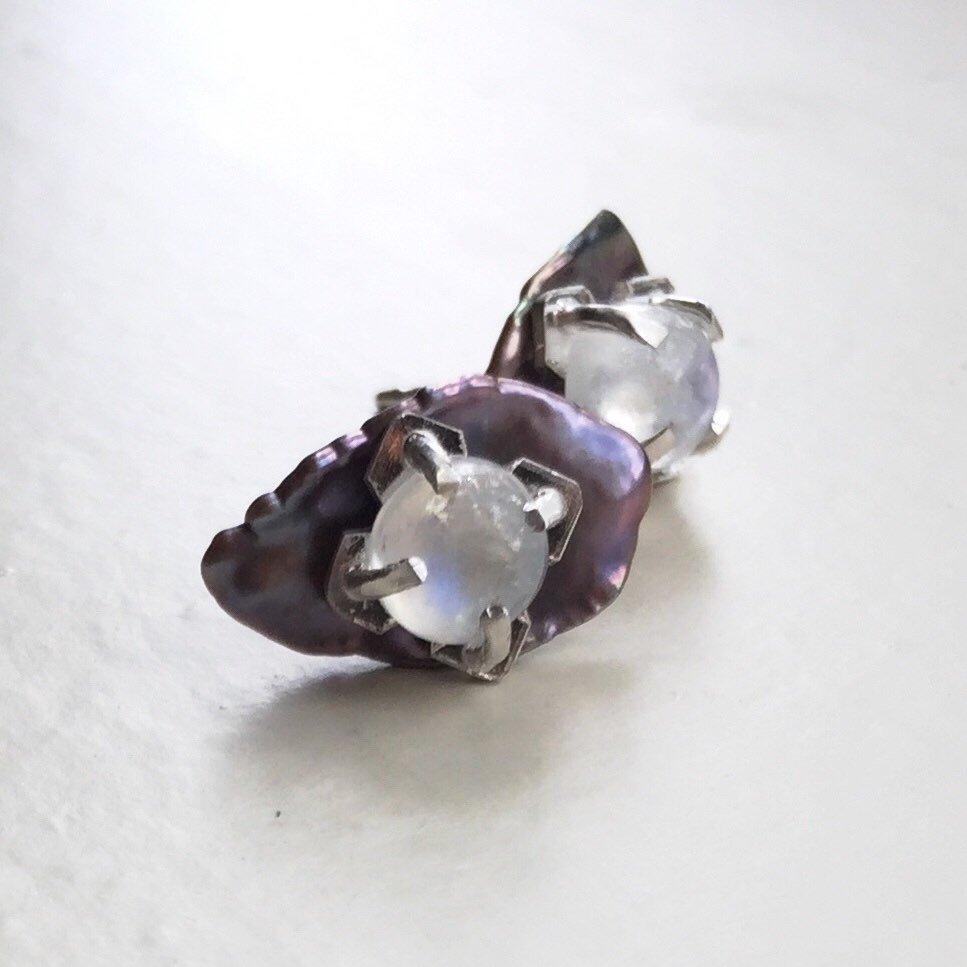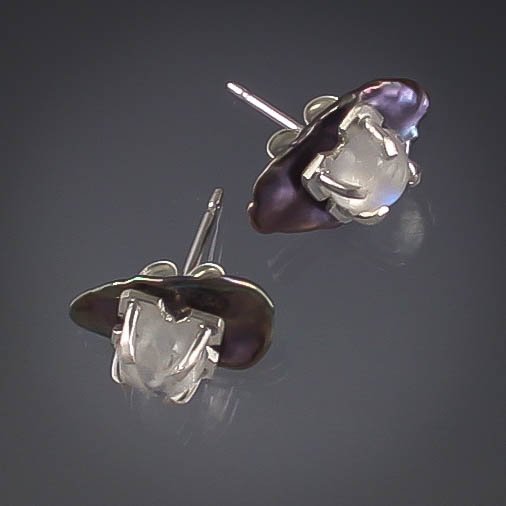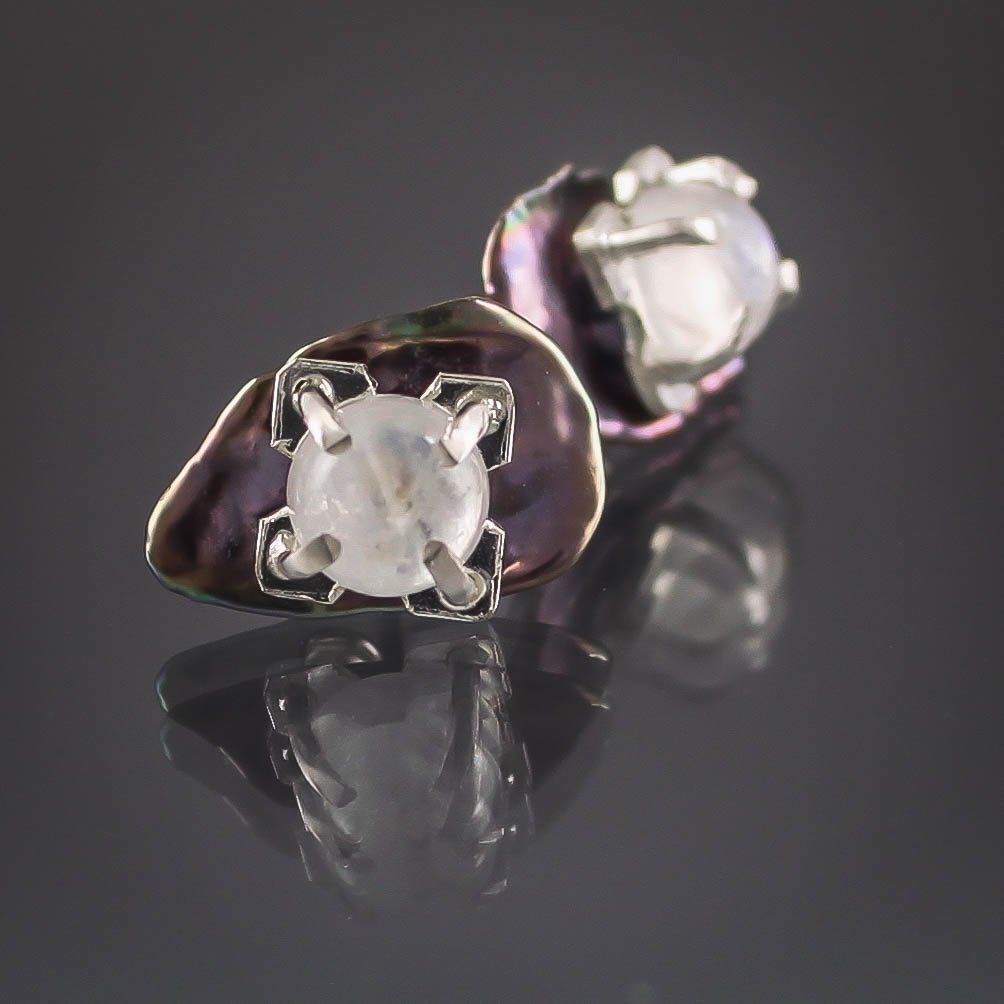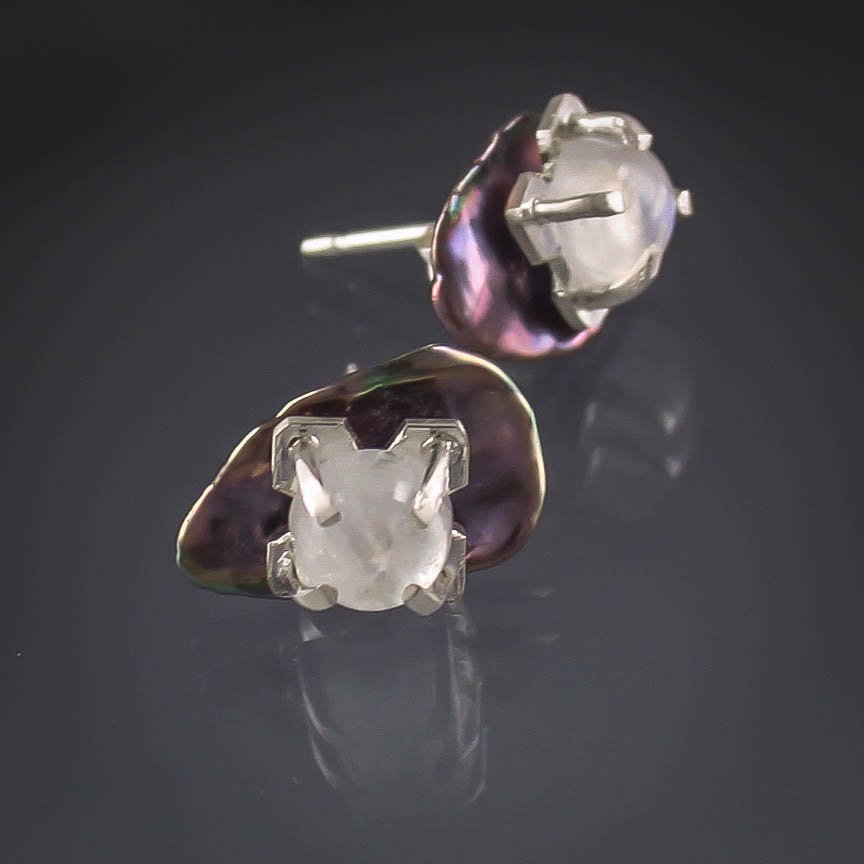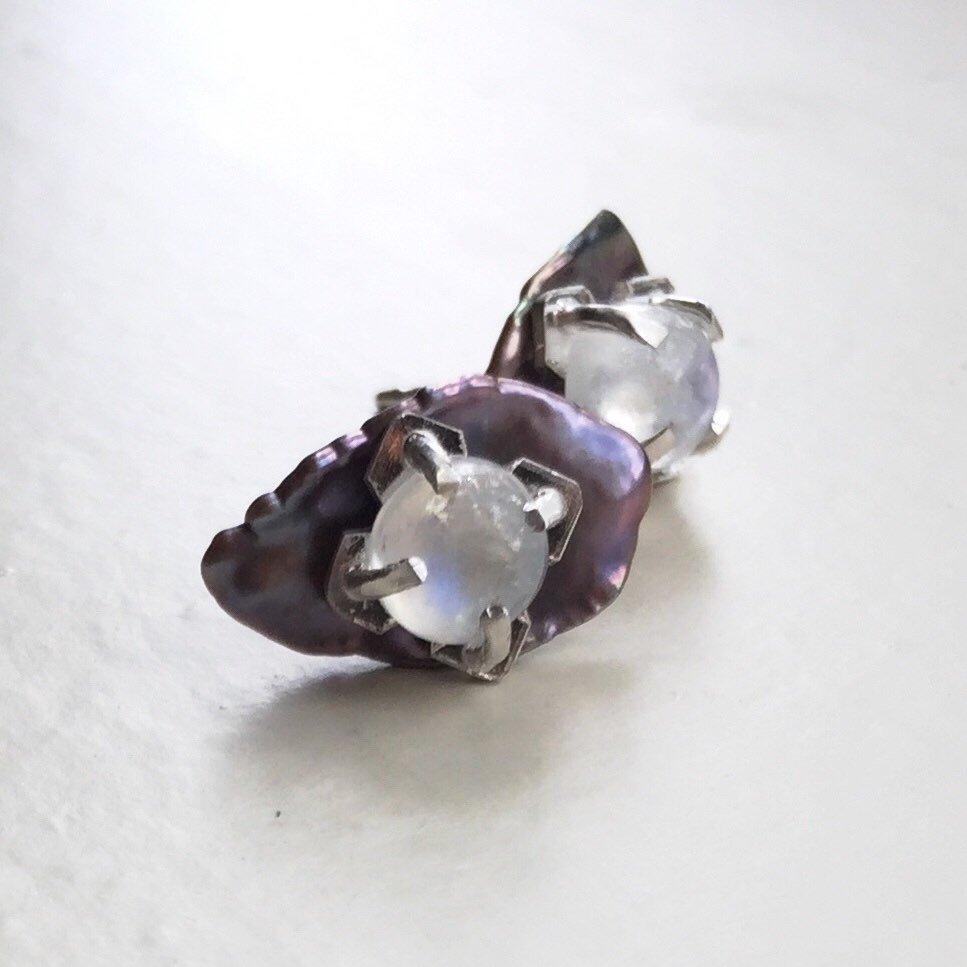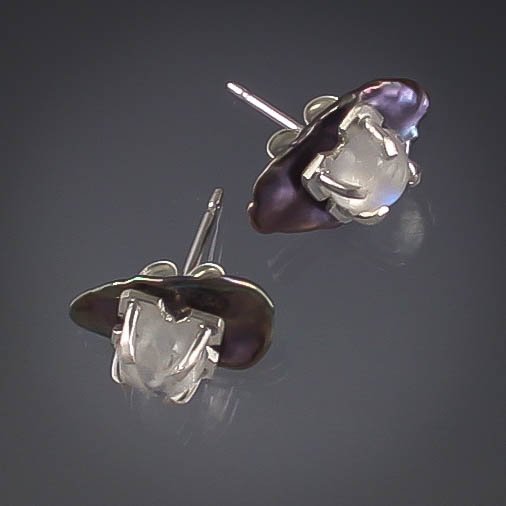 Moonstone & Pearl Quatrefoil Studs
Freshwater Pearl, Rainbow moonstone studs, peacock pearls, contemporary post earrings, gift for mom, unique gift, everyday earrings

Rainbow Moonstone gems are prong set into quatrefoil-shaped stud earrings. Cultured pearl earring jackets add a delicate rainbow spectrum that brings out the blue flash in the moonstone. Earrings can be worn with or without the pearls.

Pearls are the birthstone for June and a classic gift for Mom.
Components:
Freshwater Pearls, rainbow moonstones, Sterling and Fine Silver, stud / post style

Techniques:
~Entirely made by hand~ forming, sawing, soldering, stone setting, polishing

Measurements:
~8mm without pearls, approximately 7x14mm with pearl jackets


~Healing Properties of Pearl~
Pearls are cleansing and centering. Their powers initiate purity, integrity and faith. Pearls are very nurturing, as their formation is caused by a constant state of overcoming irritable intruders.
Pearls will alleviate allergies, problems with the lungs, stomachaches, and headaches. They will stabilize hormone production, reduce allergies and prevent exhaustion.
Pearls are expert energy absorbers and therefore need to be cleansed often. Cleanse in water and re-charge in moonlight.

~Healing Properties of Rainbow Moonstone~
Unites with the Inner Goddess. Promotes balance, harmony, and calmness as it soothes emotions and stress. Great stone for healing the female reproductive system. It helps to alleviate swelling and is a great aid for conception, pregnancy, childbirth, and breastfeeding. Most powerful during a full moon including a few days before and after.