Freshwater Pearl Choker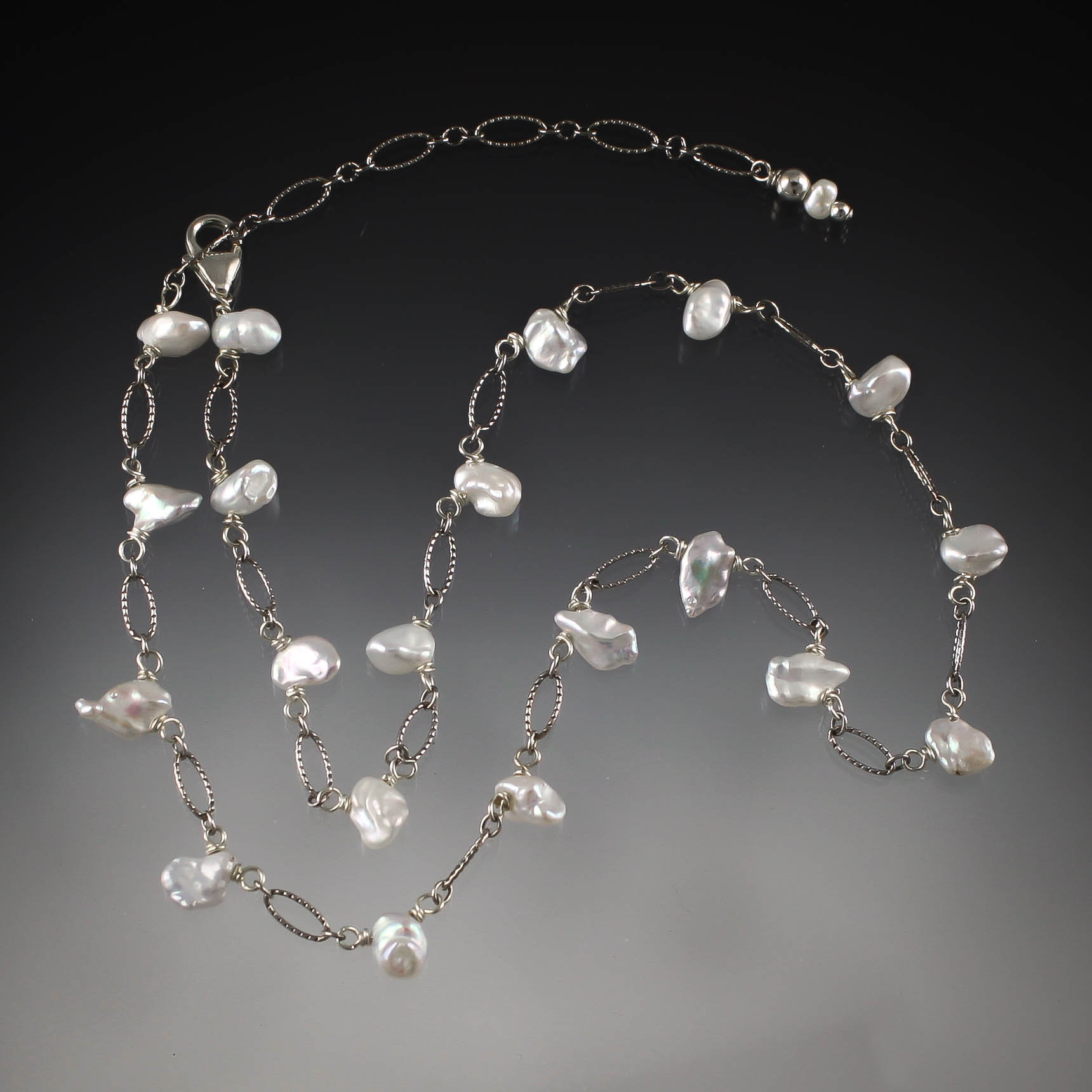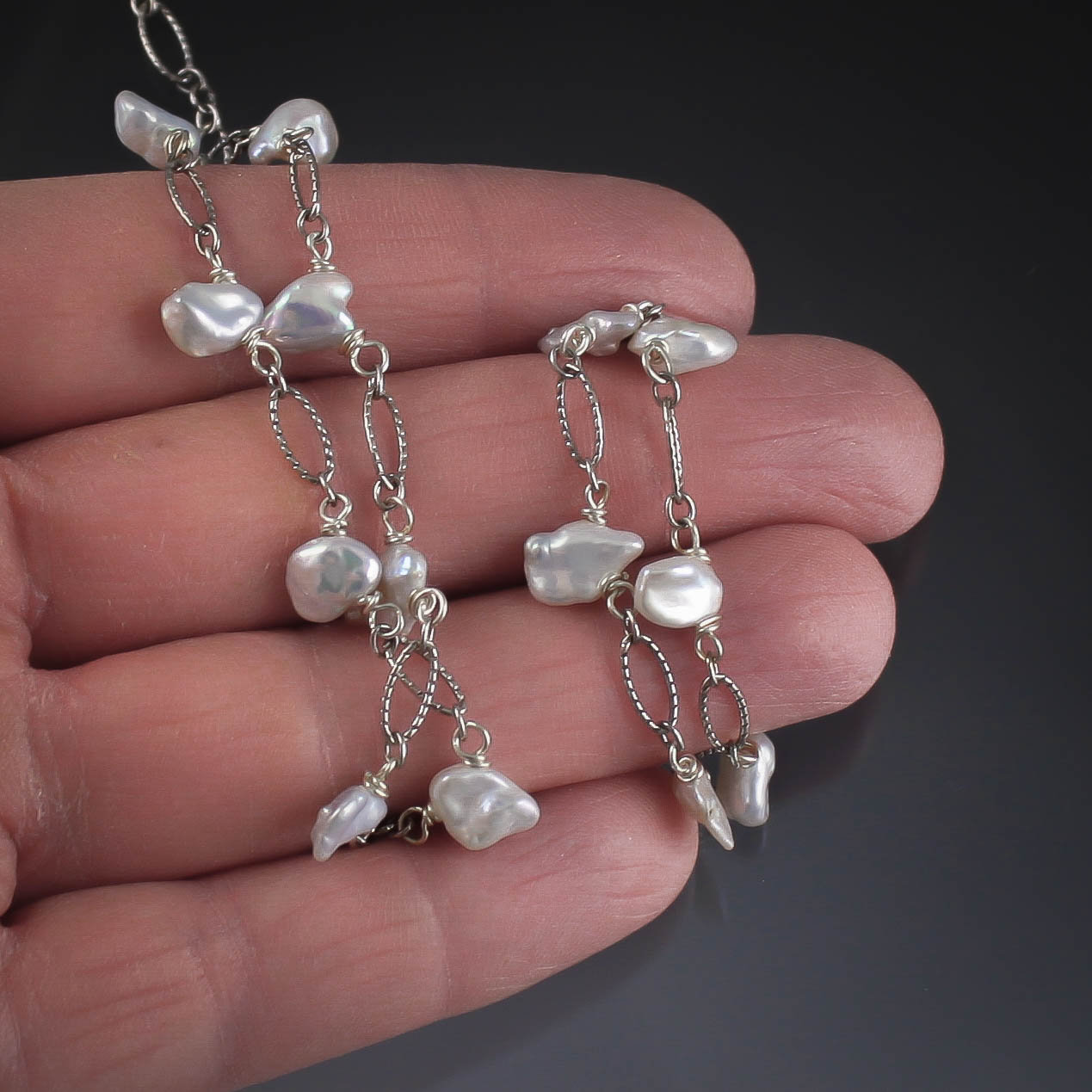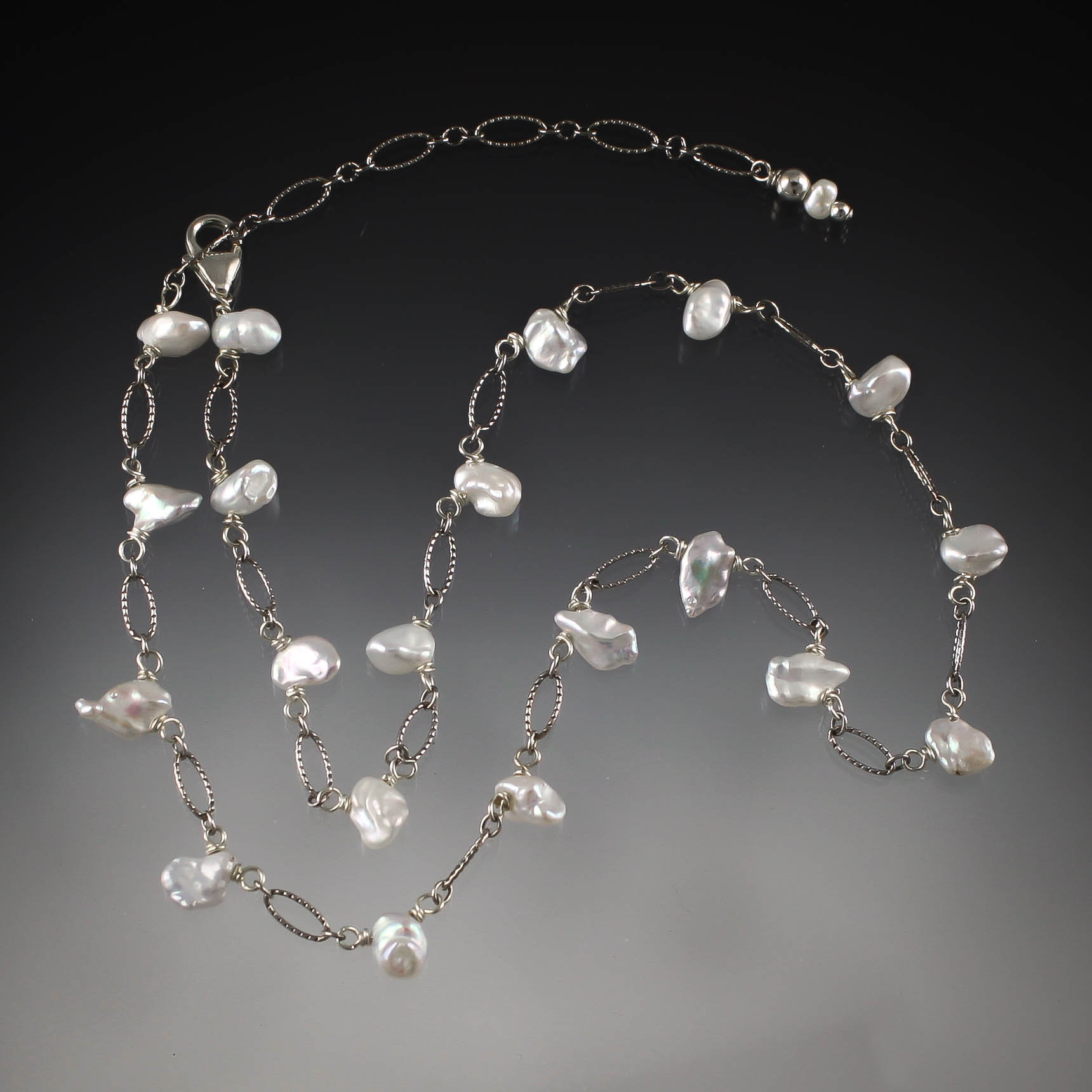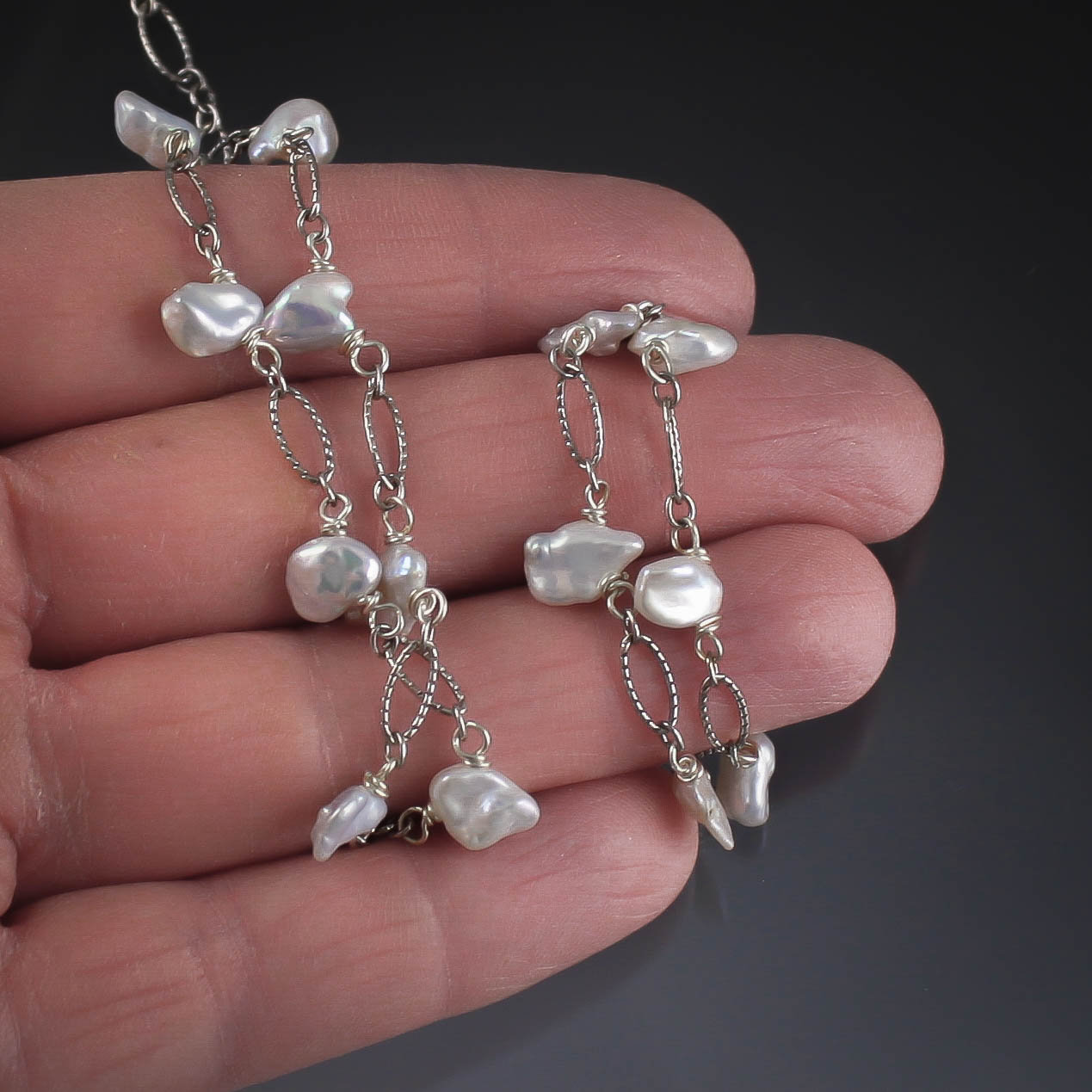 Freshwater Pearl Choker
This dainty Freshwater Pearl Choker Necklace is made from sterling silver components and delicate white pearls. The smaller size is perfect for younger girls, and makes a great gift for communion or confirmation.

Customized pearl color options include silver and blue.


Components: Cultured baroque nugget pearls, sterling silver wire and chain, lobster hook closure

Techniques: Forming, forging, drilling, wrapping.

Measurements: adjustable from 15 to 17 inches

~ Healing Properties of Pearl ~
Pearls are cleansing and centering. Their powers initiate purity, integrity and faith. Pearls are very nurturing, as their formation is caused by a constant state of overcoming irritable intruders.
Pearls will alleviate allergies, problems with the lungs, stomachaches, and headaches. They will stabilize hormone production, reduce allergies and prevent exhaustion.

Pearls are expert energy absorbers and therefore need to be cleansed often. Cleanse in water and re-charge in moonlight.