Faceted Ruby Prong Necklace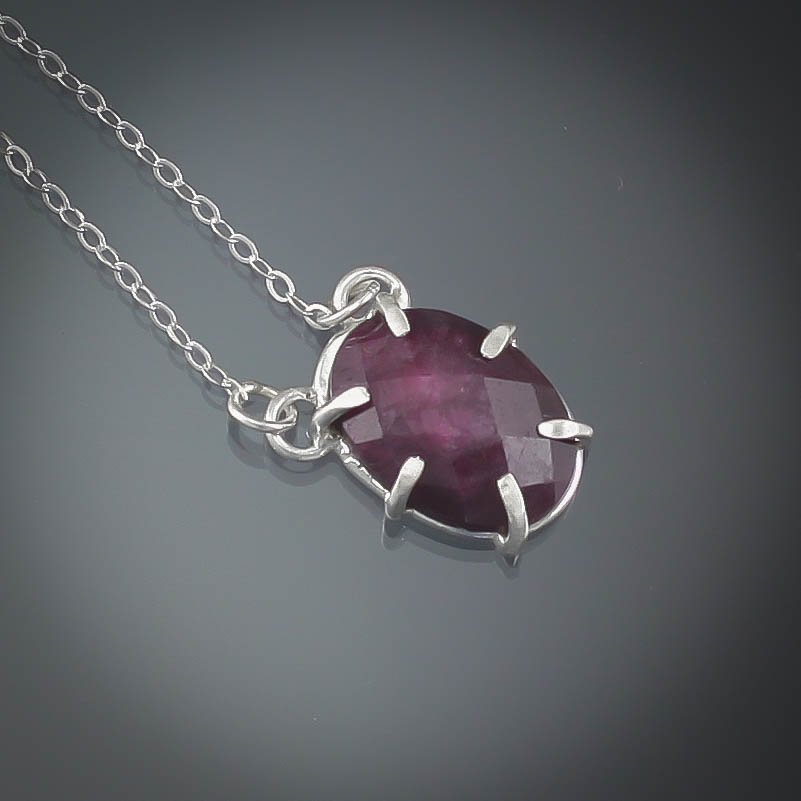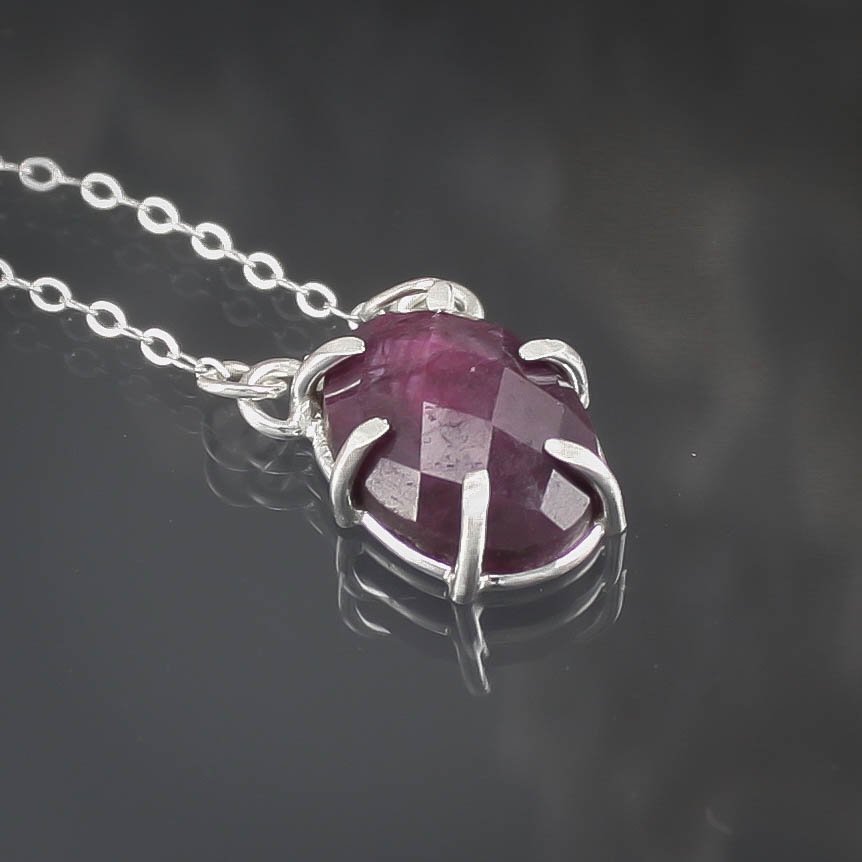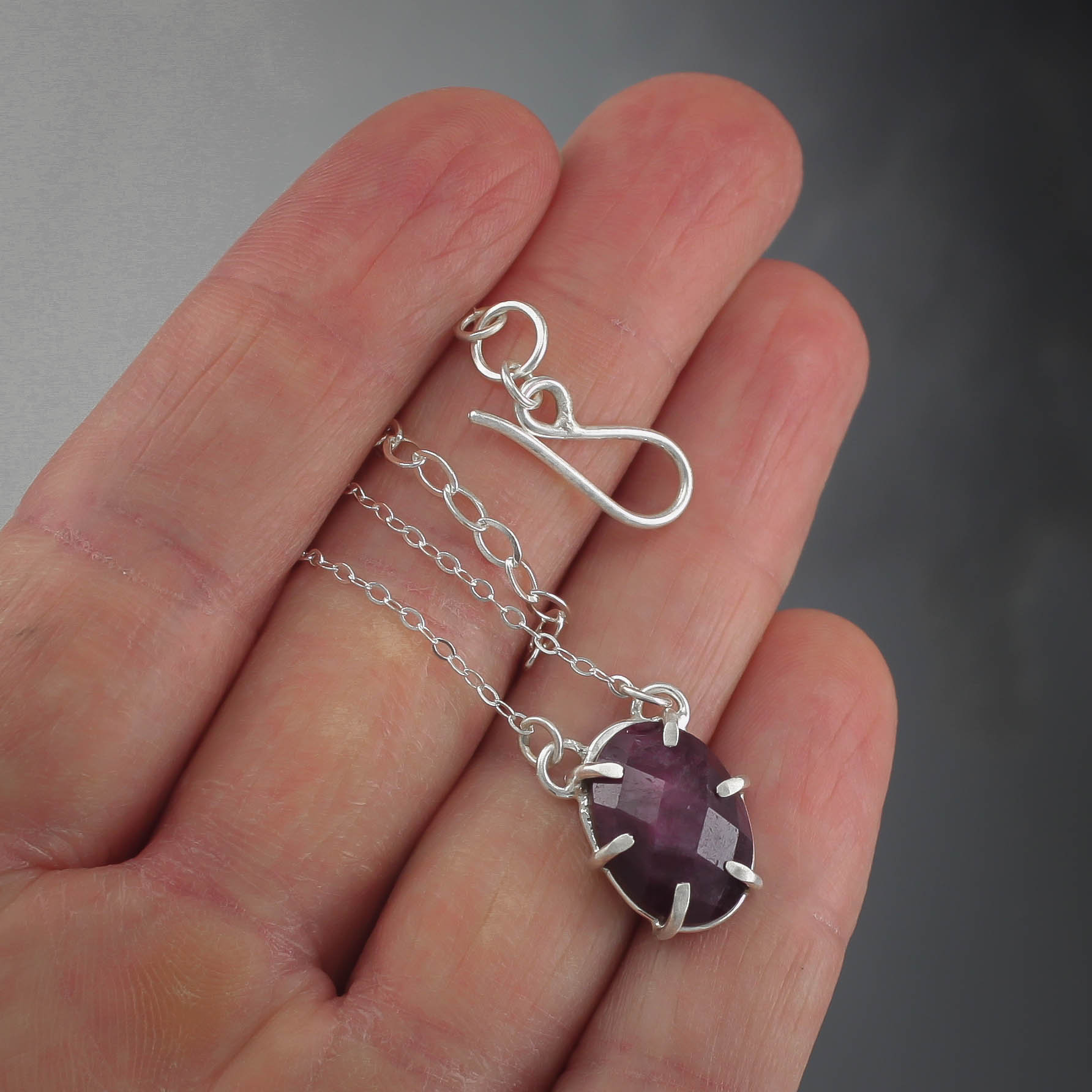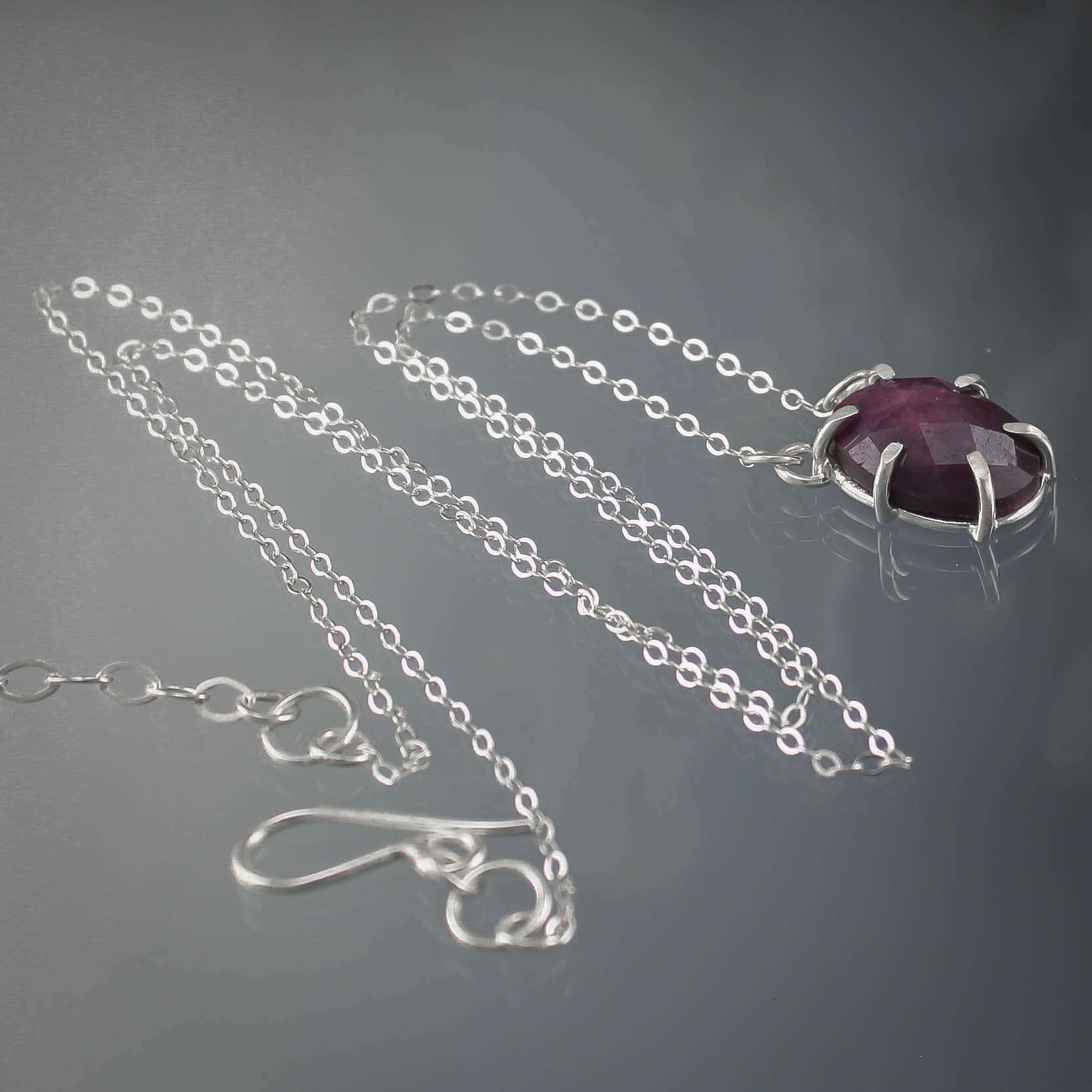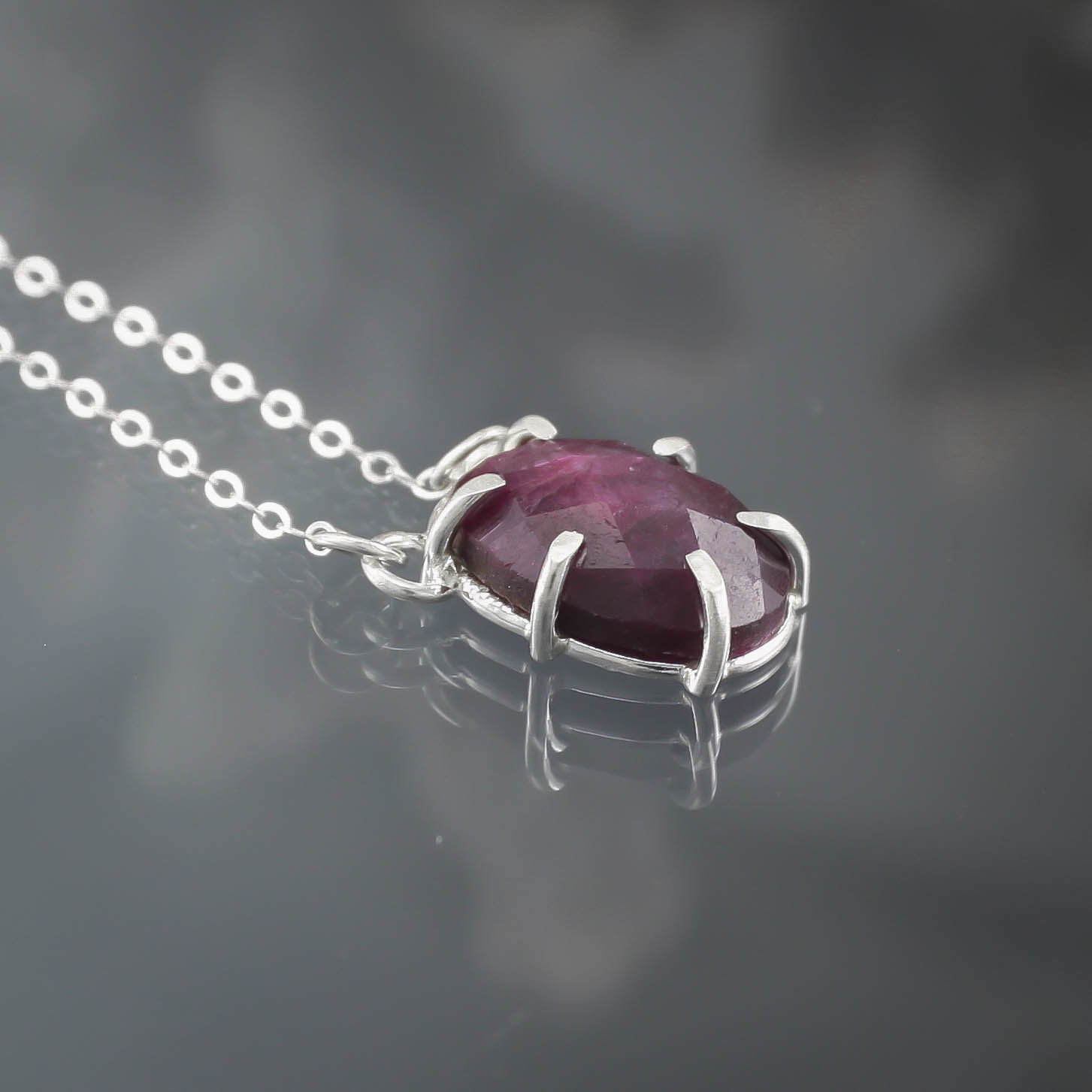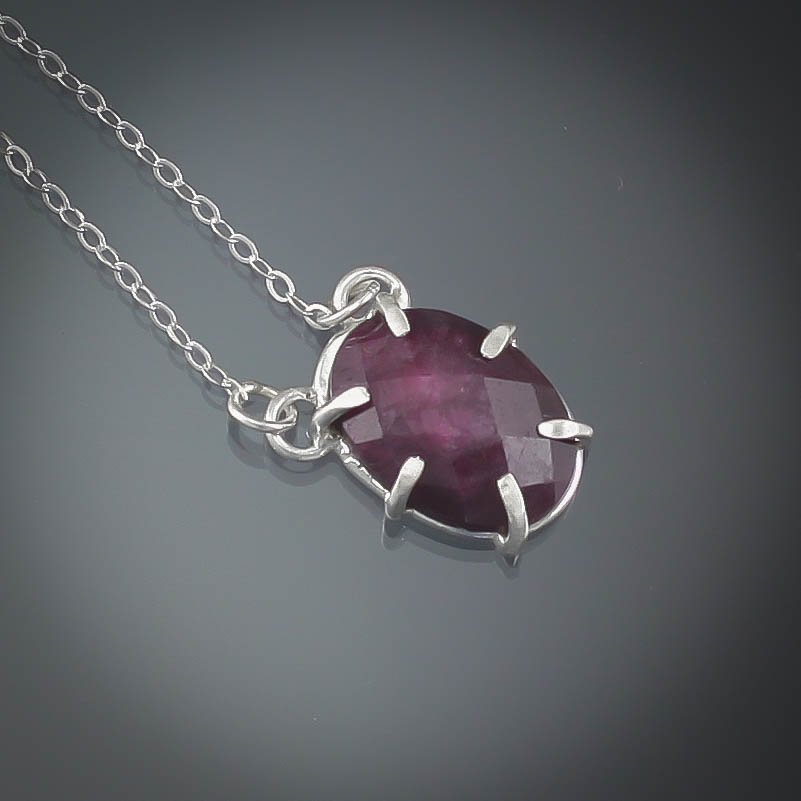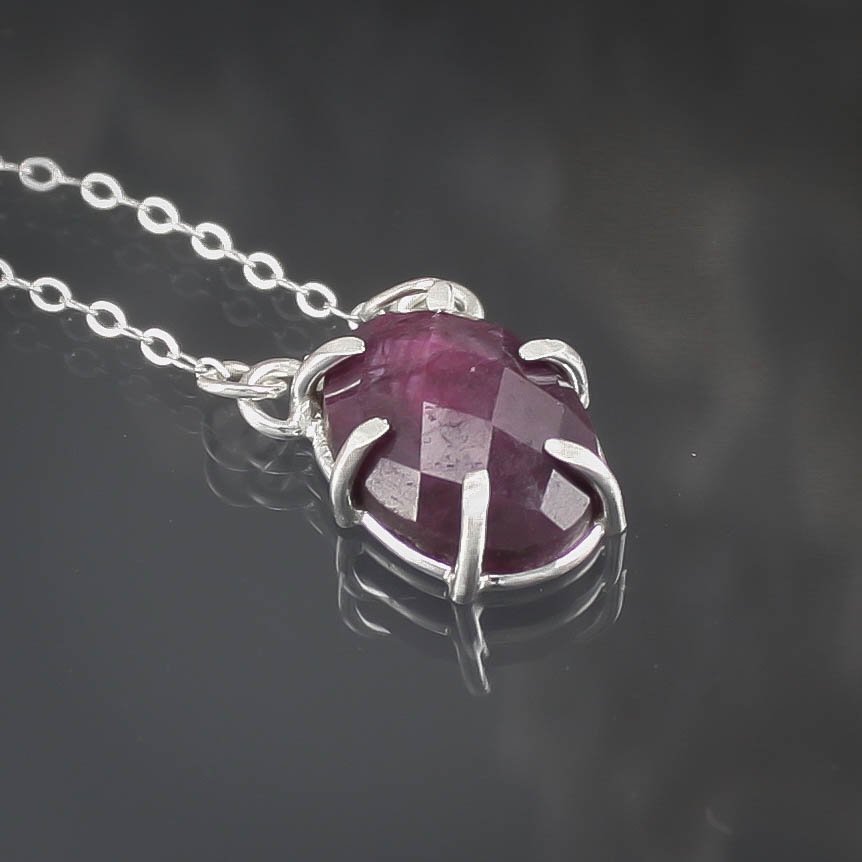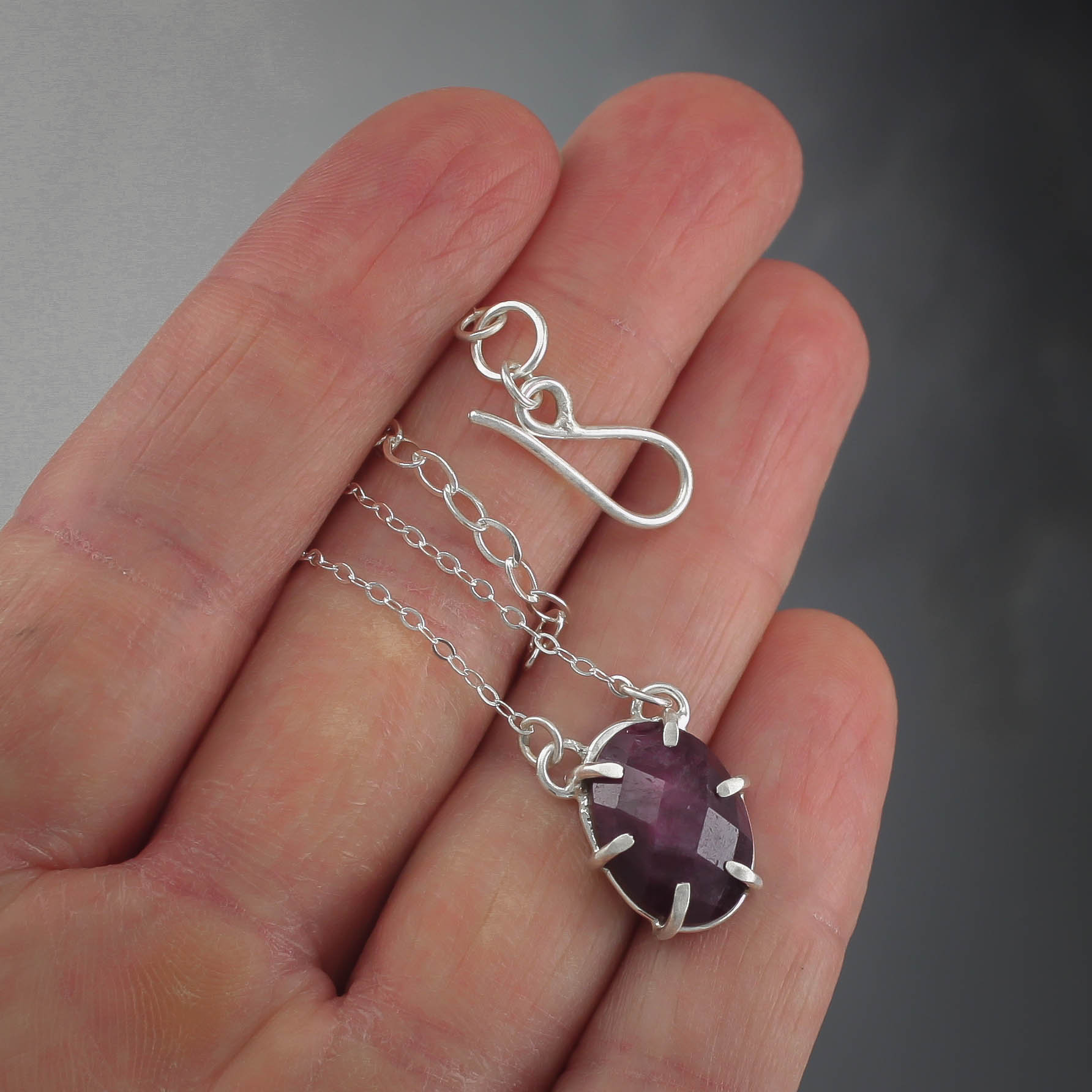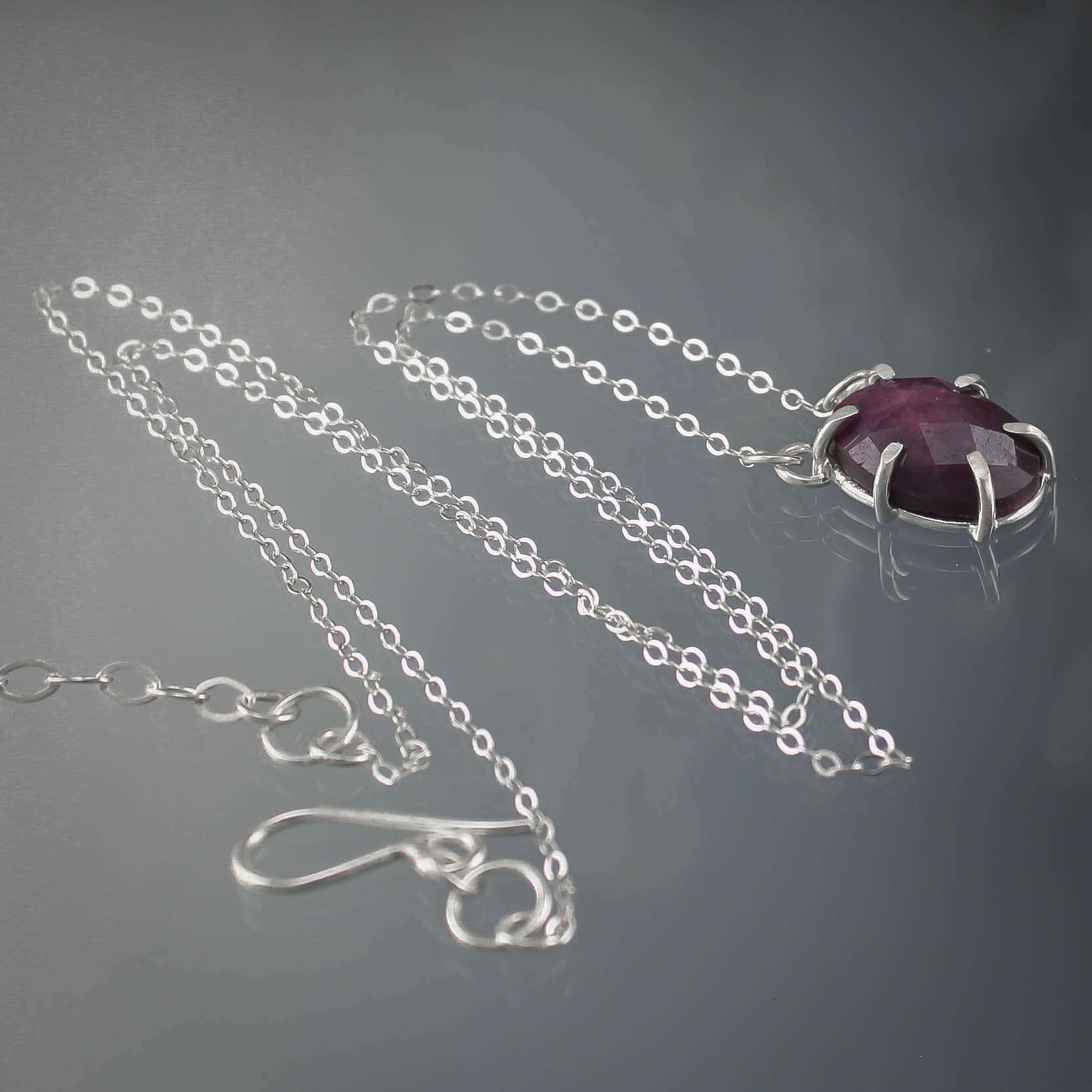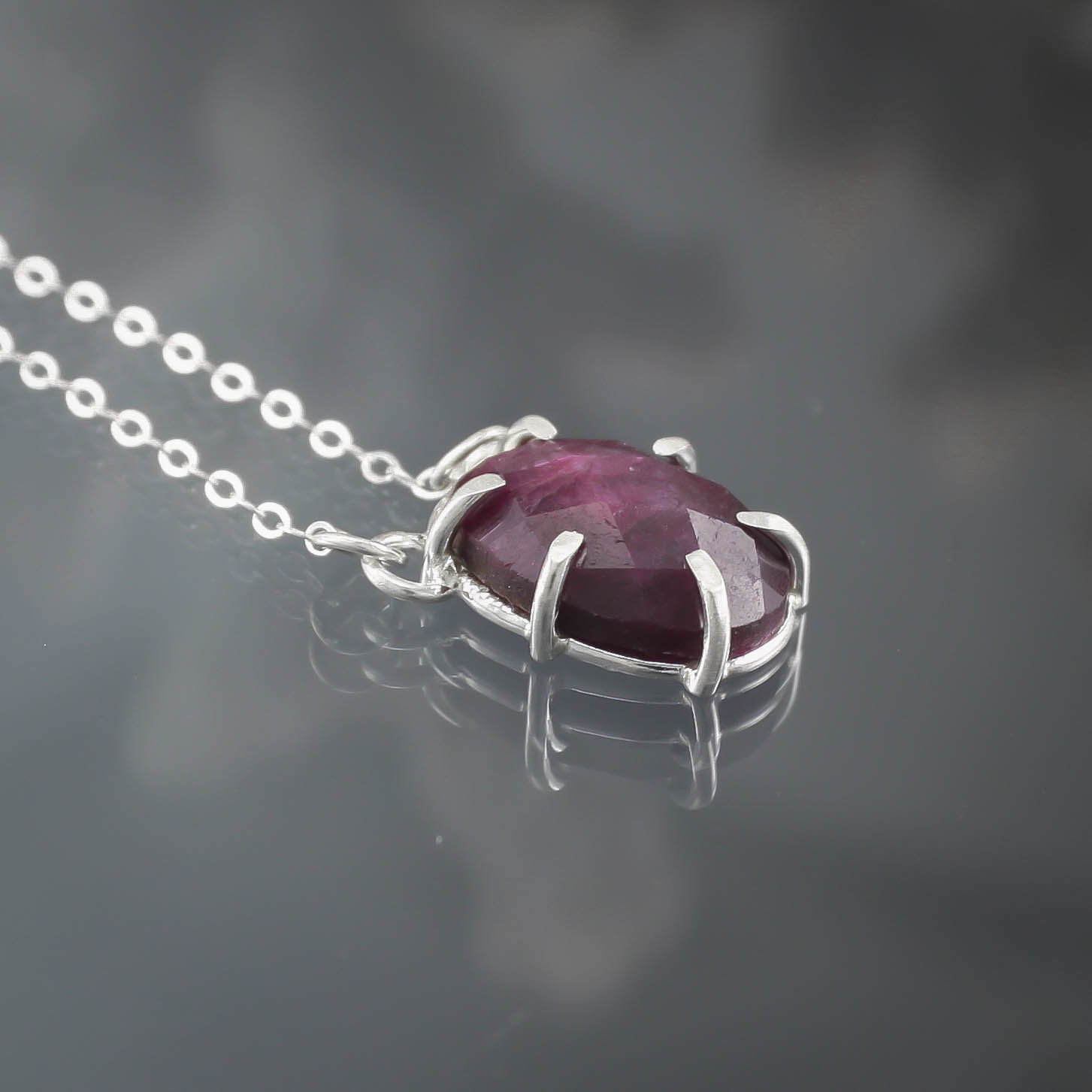 sold out
Faceted Ruby Prong Necklace
Faceted red Ruby prong necklace, minimalist ruby necklace, everyday ruby necklace, July birthstone jewelry, unique dainty ruby jewelry

A faceted pinkish-red ruby is set in a prong-style setting. The birthstone for July, this ruby necklace will make a great gift for a woman or young girl. This is a dainty piece that is perfect for everyday wear.
All precious metals used are fine and sterling silver with a bright, polished finish.




Measurements:
The oval stone is 11mm x 15mm.
The necklace is 18 inches long and includes a handmade hook clasp that links to a 2 inch extension.
Techniques: Soldering, forming, stone setting, polishing

Healing properties of Ruby
The "Internal Flame" stone of spirituality. Offers encouragement, sparks energy, promotes focus, clarity, wisdom, motivation, creativity and manifestation. Relief from self-destructive paths.
Toxic cleanser of blood and body. Relief from exhaustion, fevers and infection. Assists heart and circulatory system. Aids kidneys, spleen, and reproductive organs.