Faceted Rainbow Moonstone Studs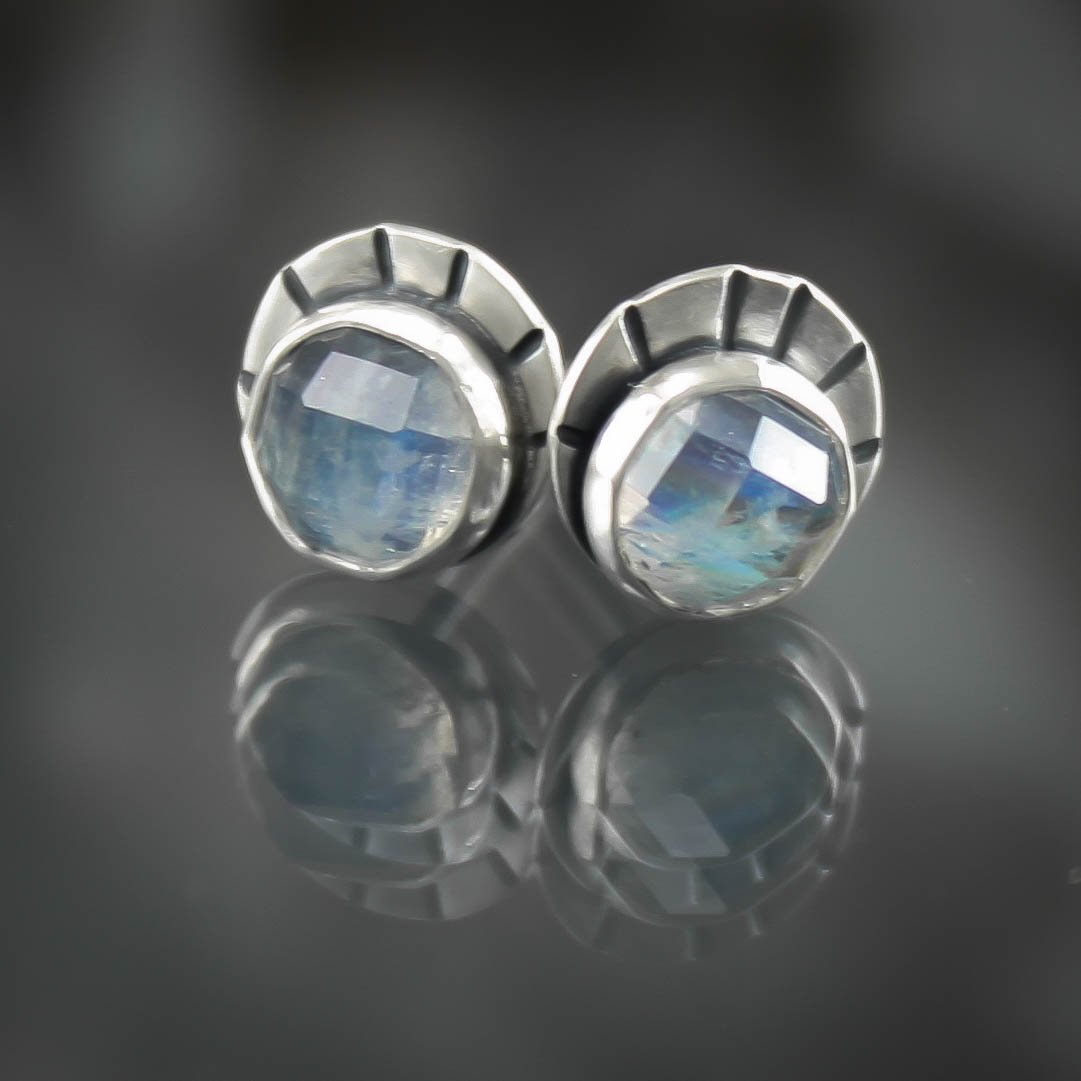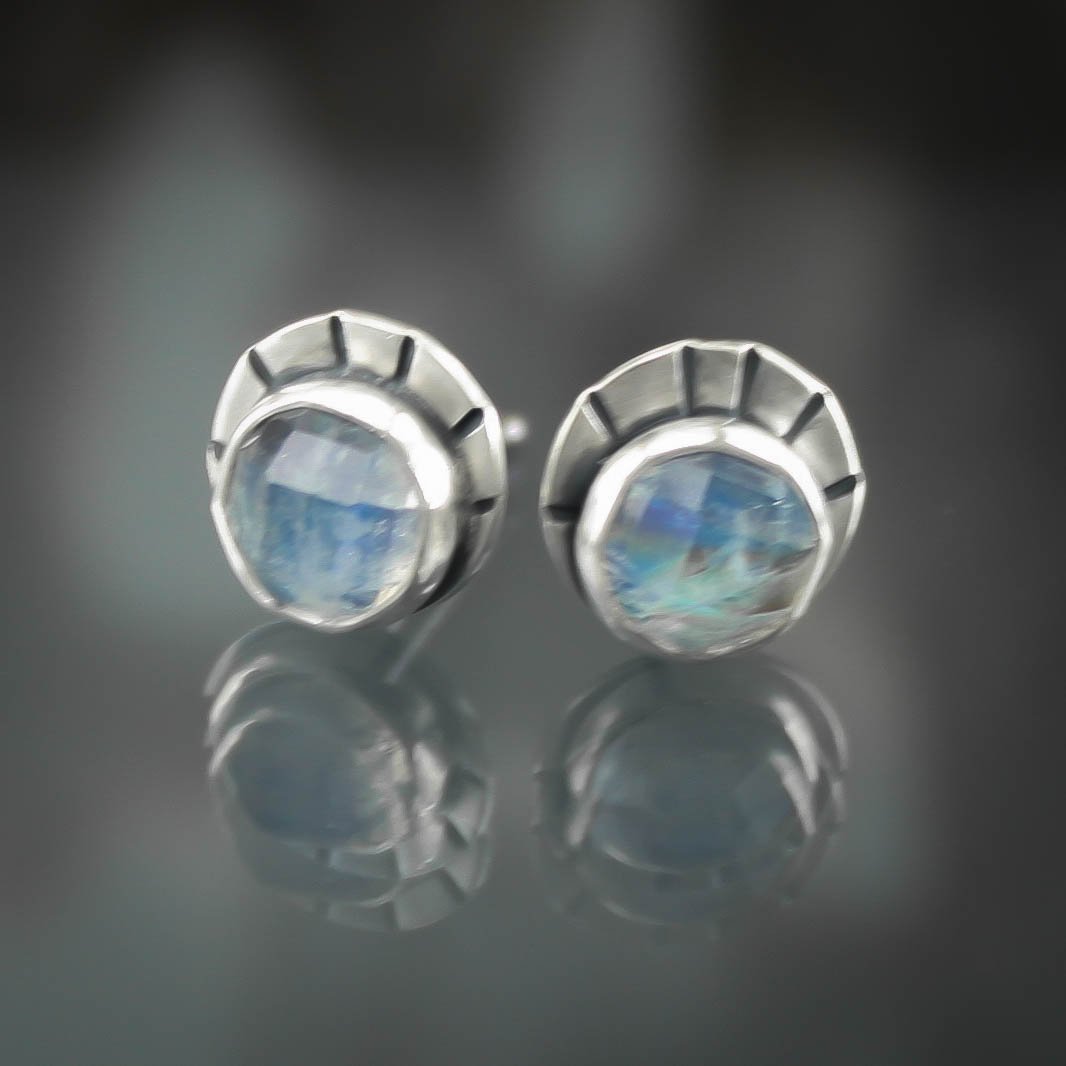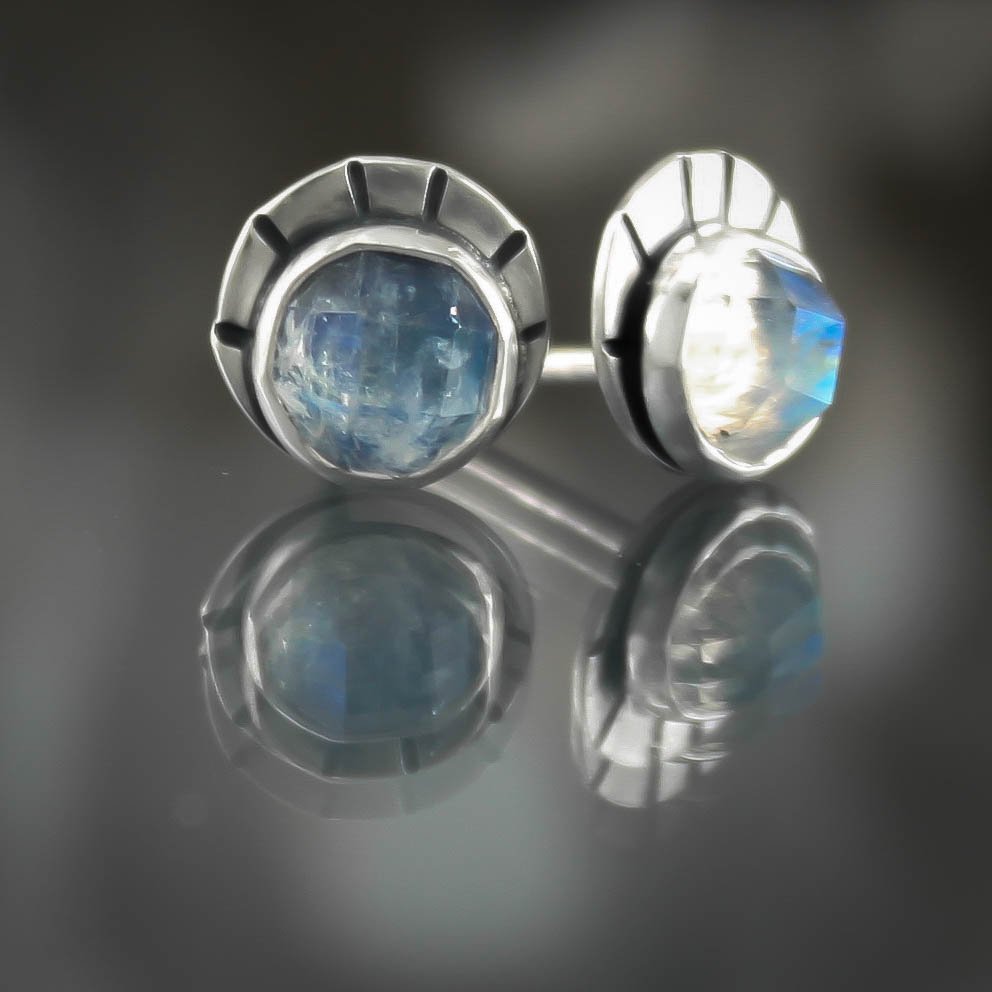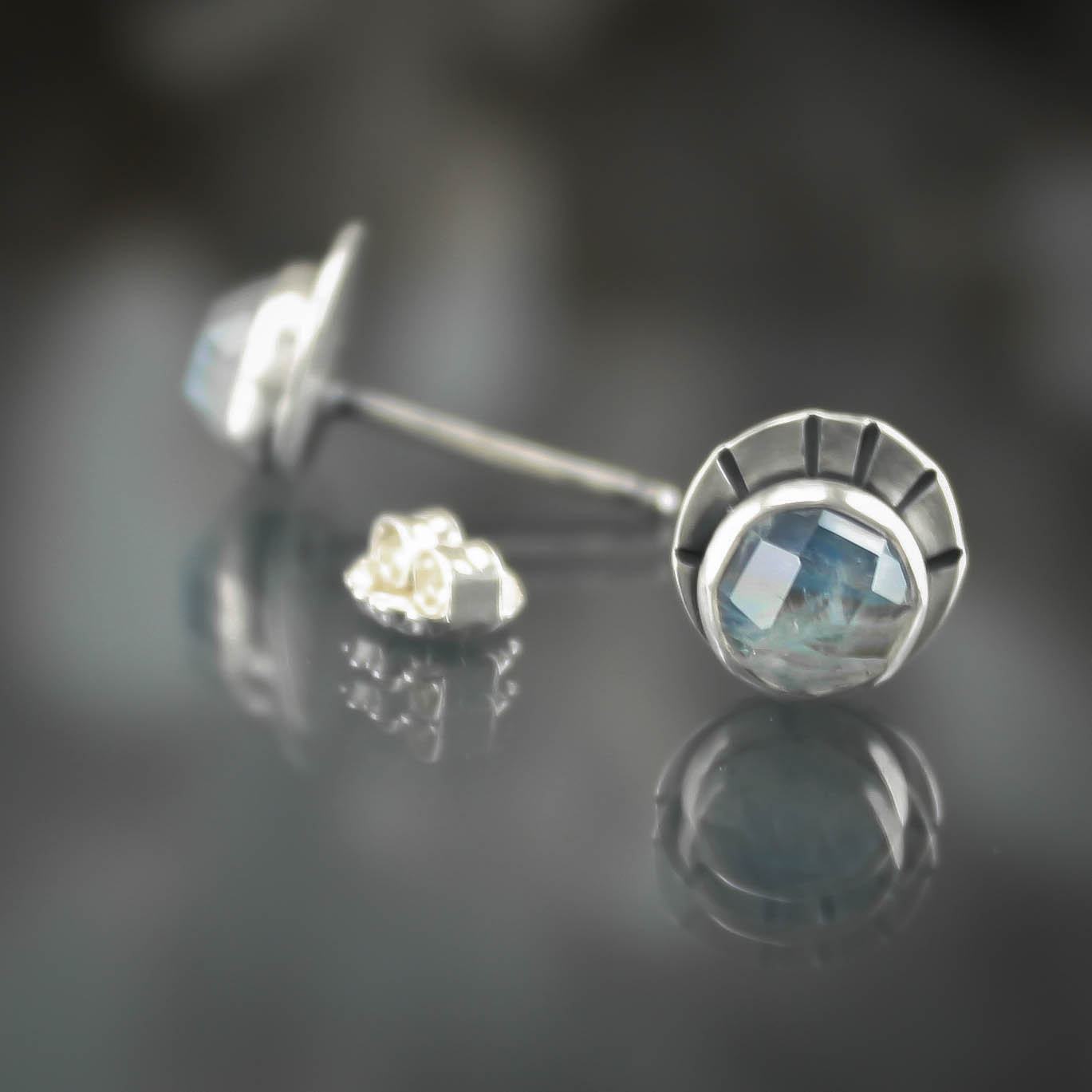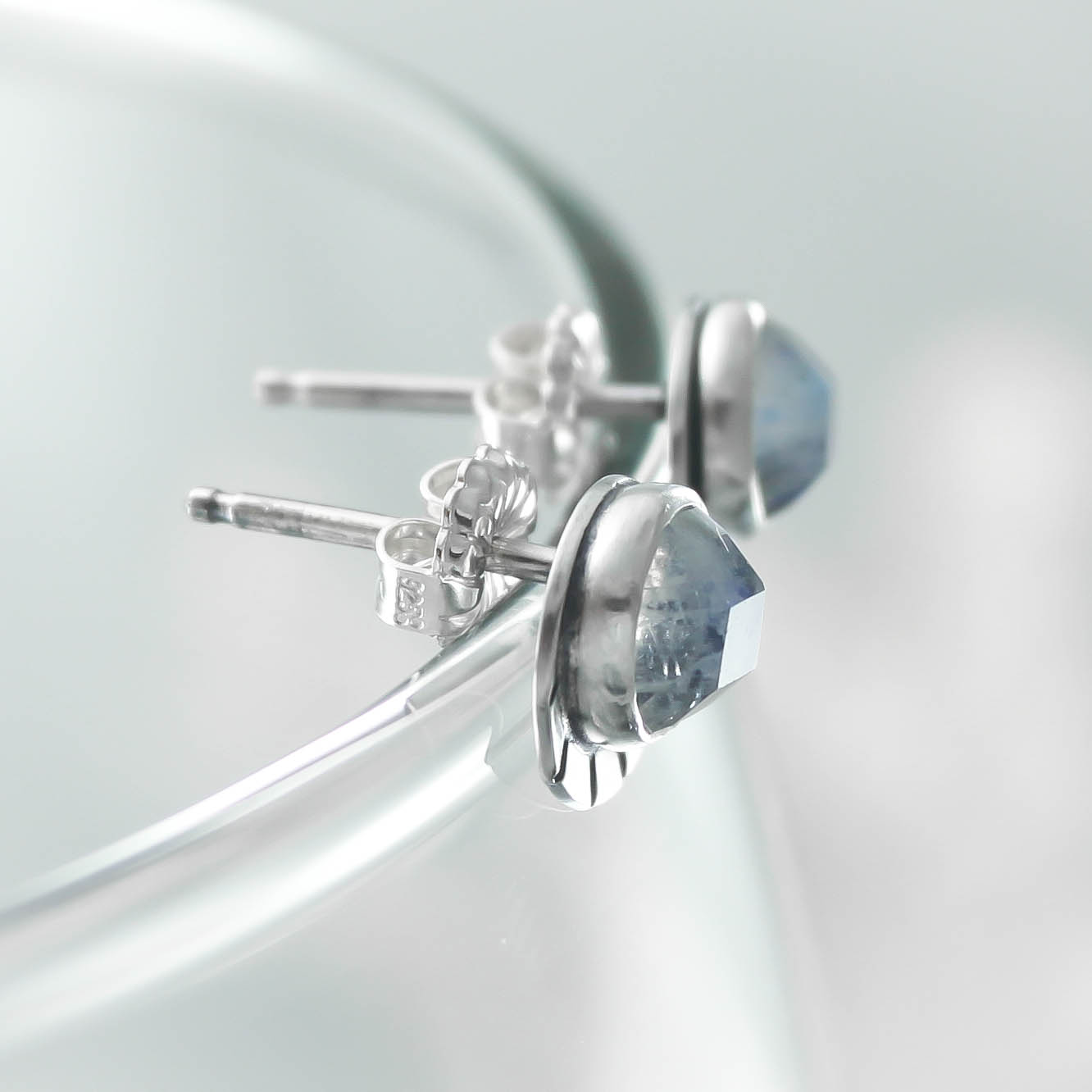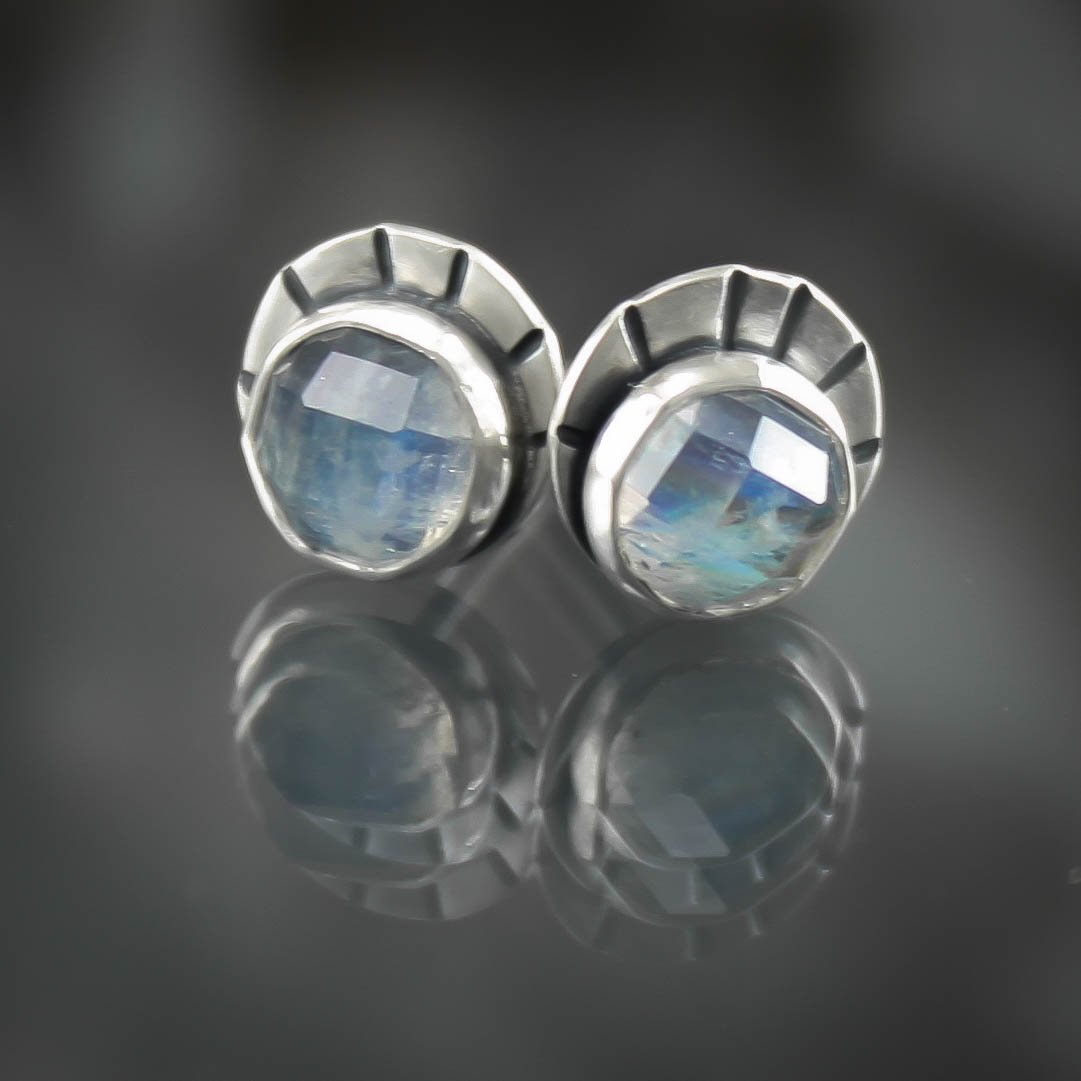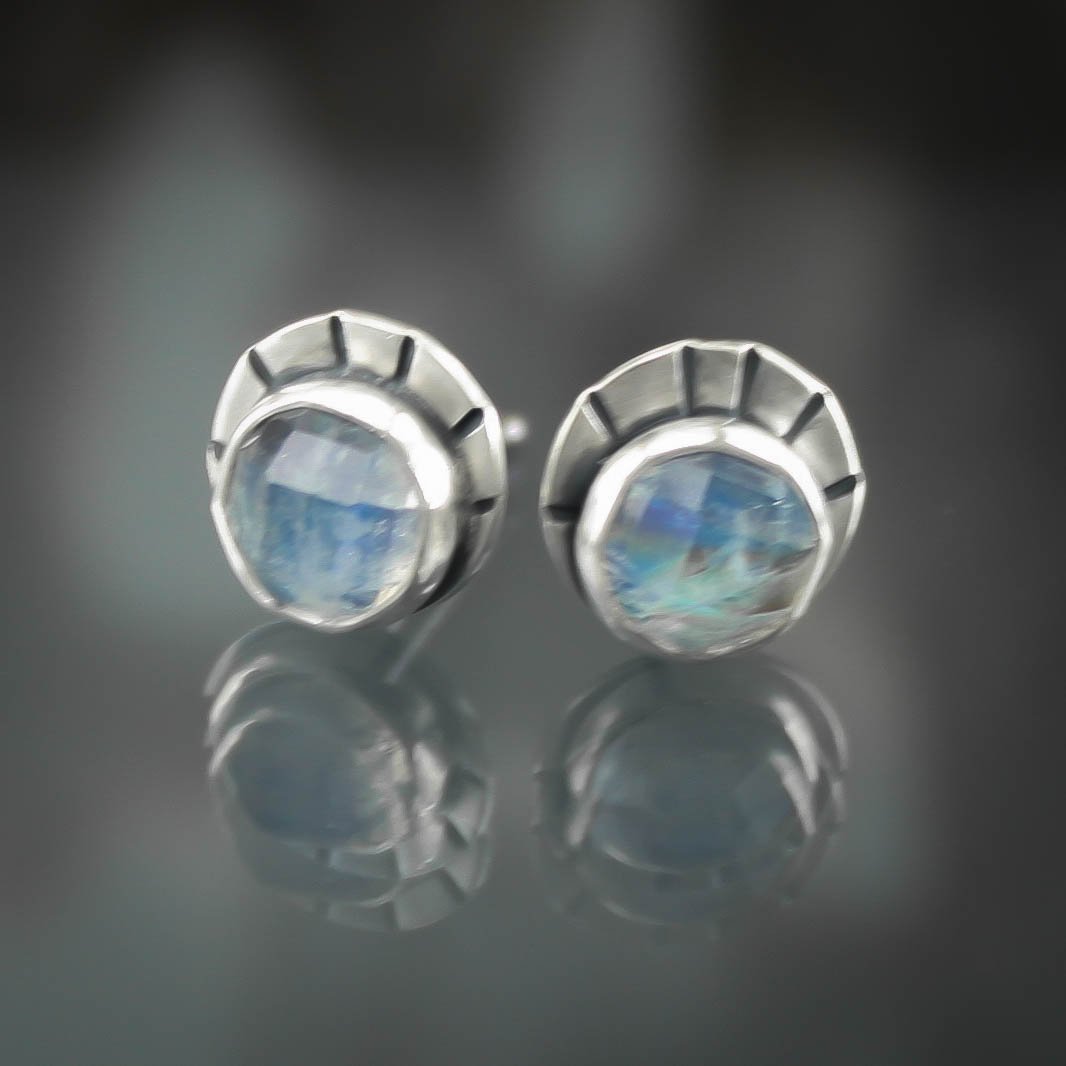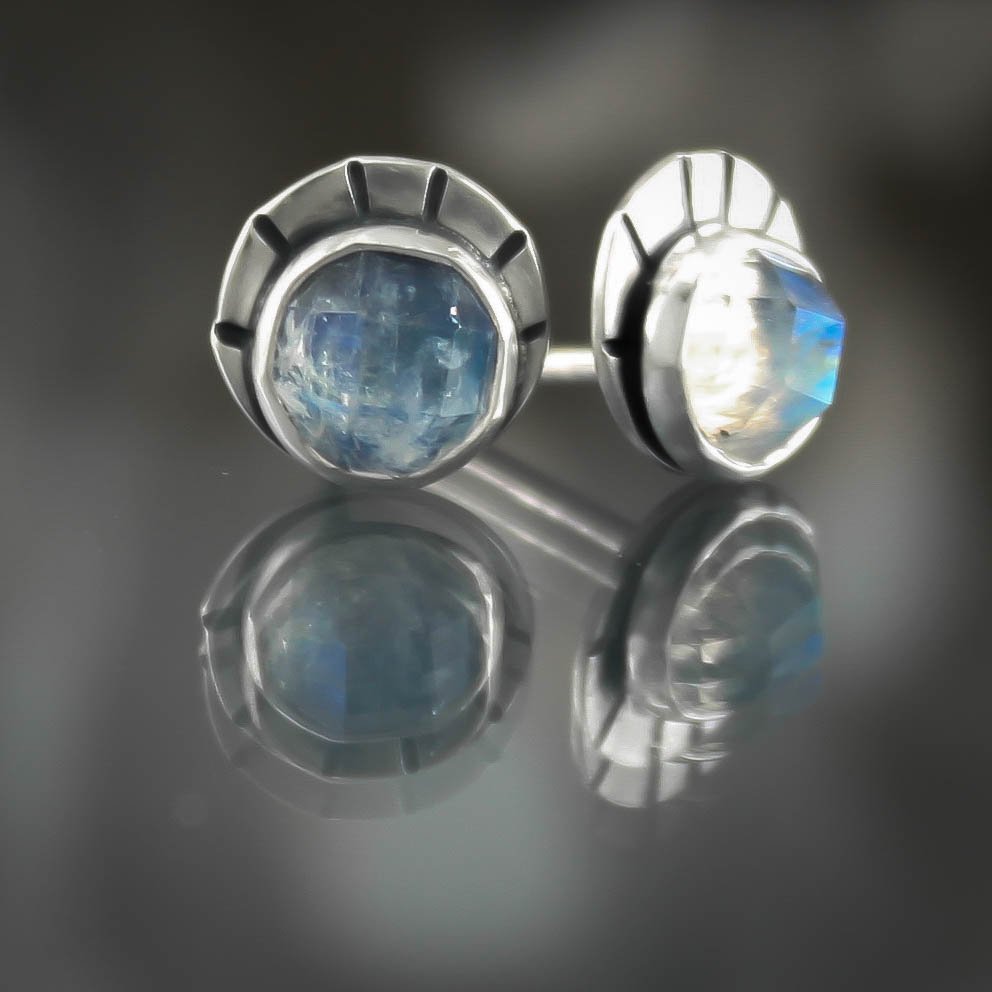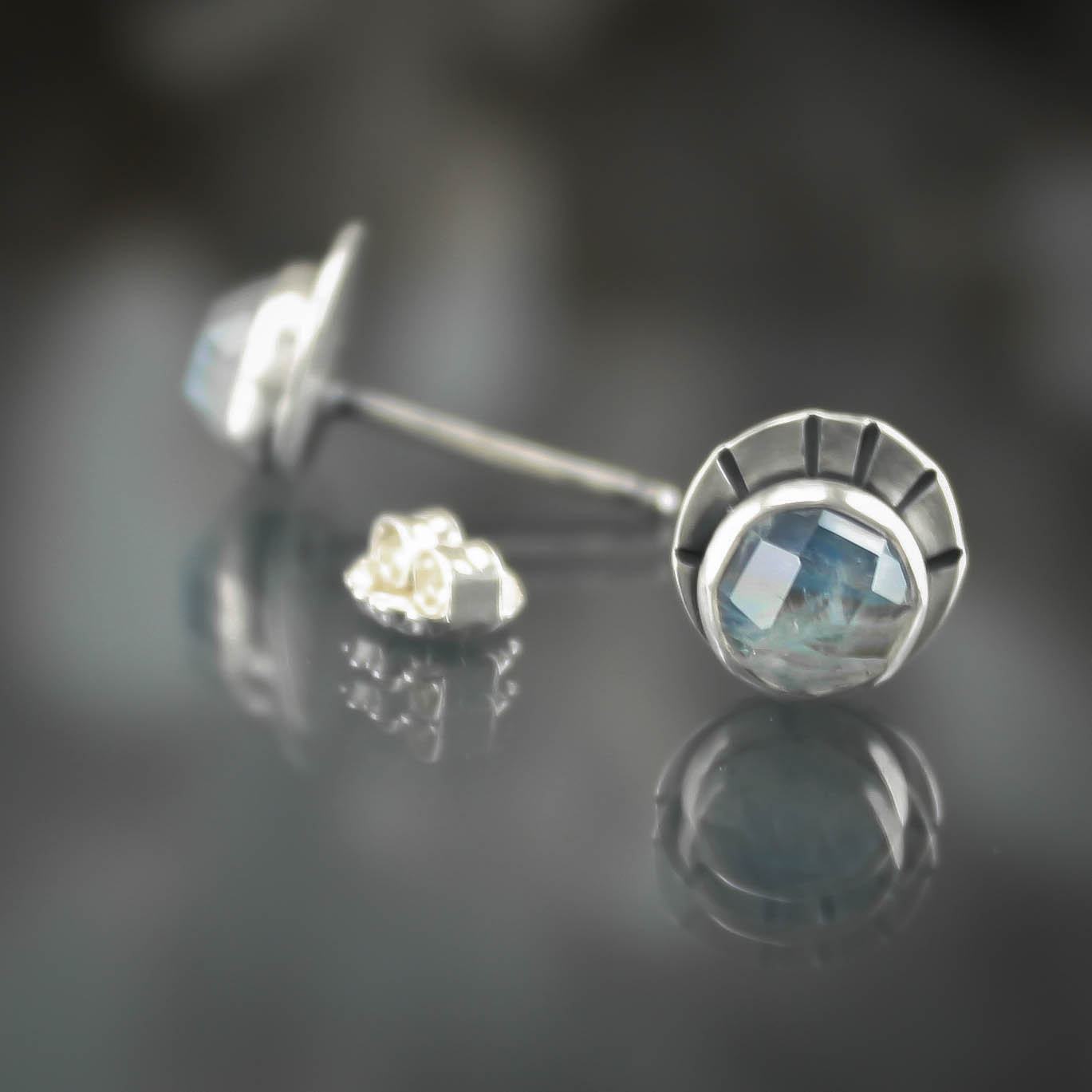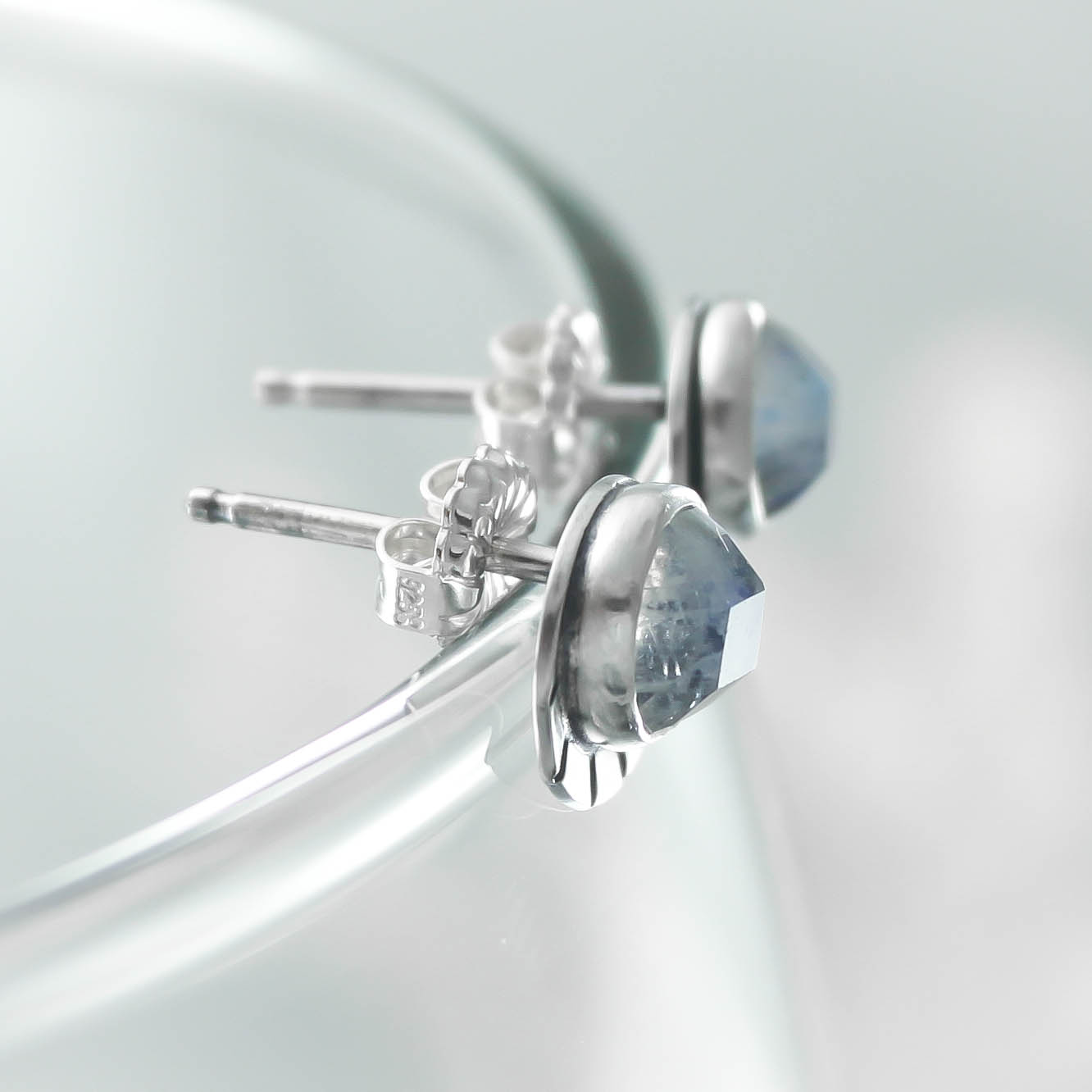 Faceted Rainbow Moonstone Studs
Rainbow moonstone studs, celestial earrings, cosmic post earrings, jewelry for girls, June Cancer Birthstone, everyday earrings, tiny studs

These tiny rainbow moonstone studs are perfect for a man or woman, and would be a great gift for a young girls as well. Inspired by the stars, they have a celestial, cosmic feel with an incredible rainbow flash. They are oxidized to bring out the hand-stamped details, then hand polished to a shine.

Moonstone is an alternate birthstone for June as well as the zodiac sign Cancer.
Components:
Two faceted 6mm rainbow moonstones, Sterling and Fine Silver, stud / post style

Techniques:
~Entirely made by hand~ forming, sawing, soldering, stamping, stone setting, oxidizing and polishing

Measurements:
~8mm diameter

~Healing Properties of Rainbow Moonstone~
Unites with the Inner Goddess. Promotes balance, harmony, and calmness as it soothes emotions and stress. Great stone for healing the female reproductive system. It helps to alleviate swelling and is a great aid for conception, pregnancy, childbirth, and breastfeeding. Most powerful during a full moon including a few days before and after.