Amethyst Pyramid Wrapped Earrings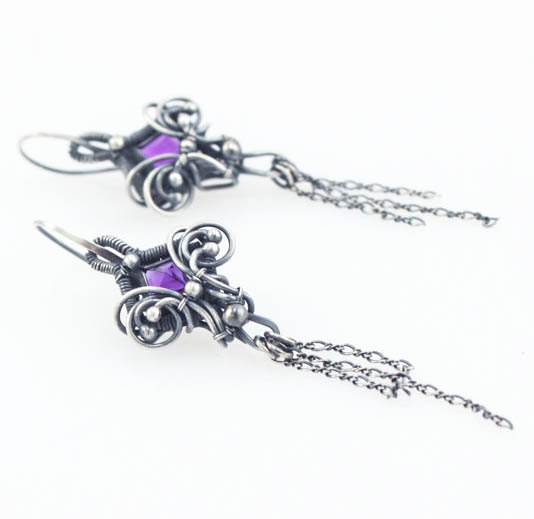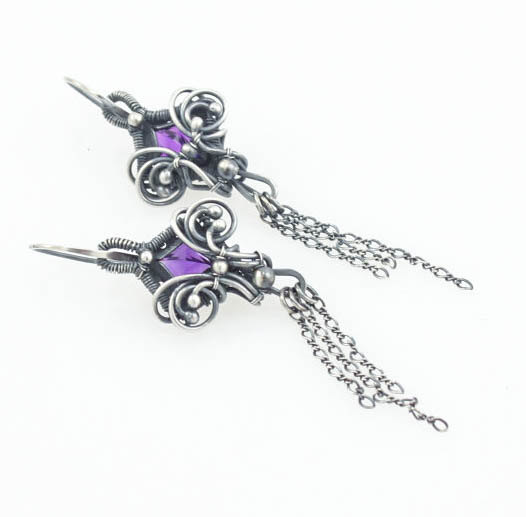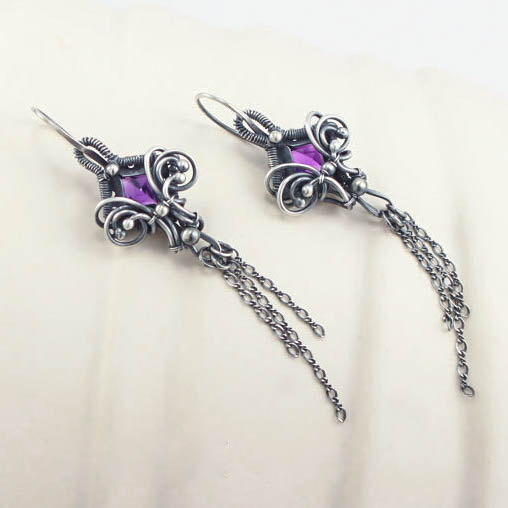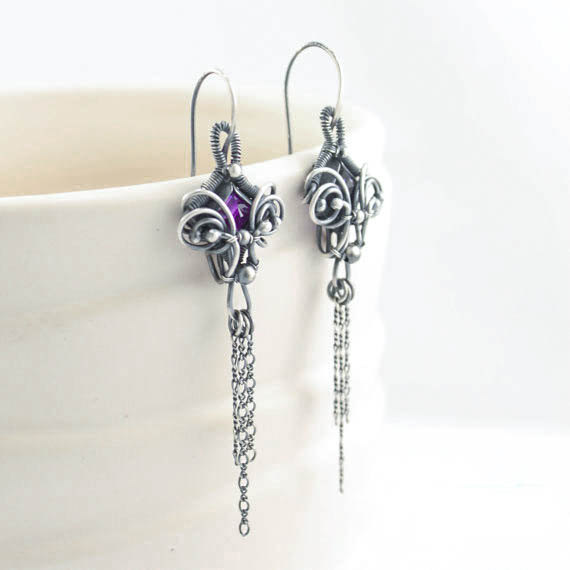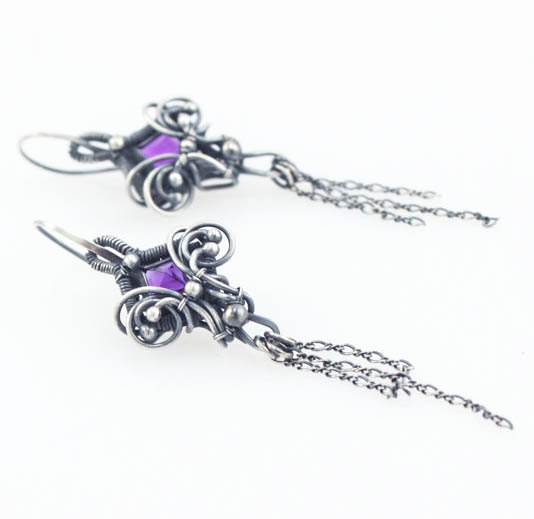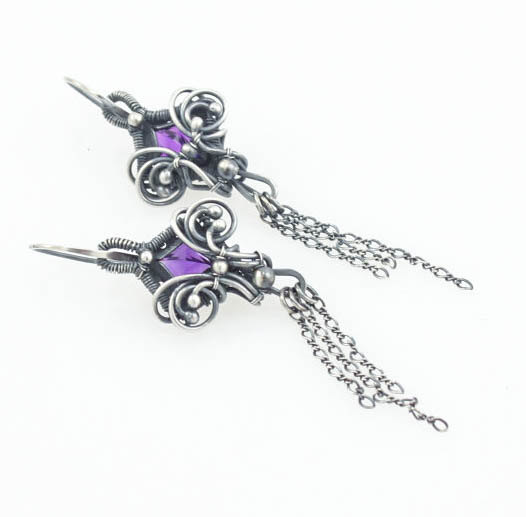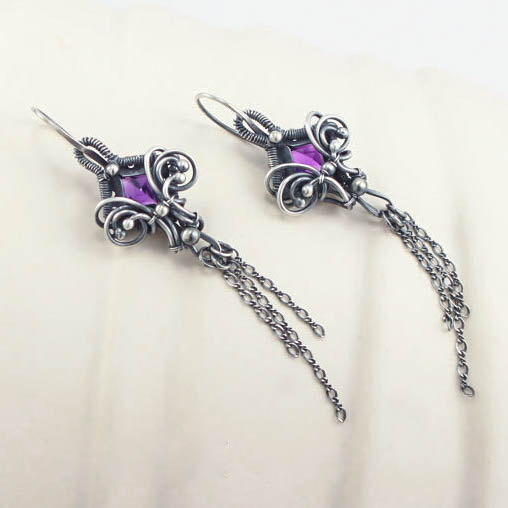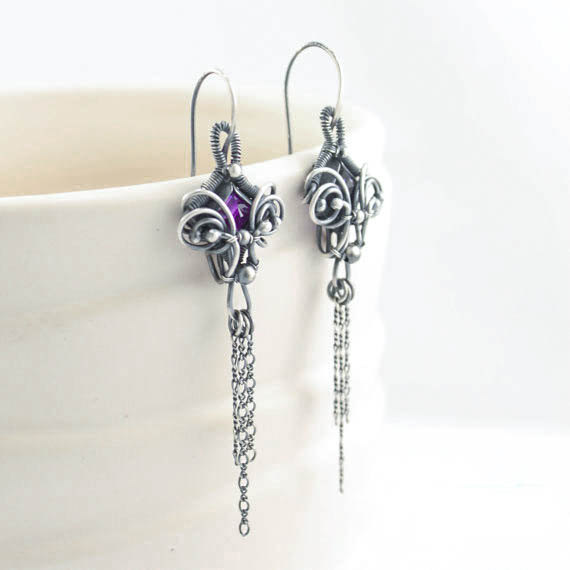 Amethyst Pyramid Wrapped Earrings
Empyrean means heavenly or sublime....

Amethyst can open your heart to change and expand your conscious mind to accept new ideas and beliefs. Wearing amethyst can heighten your appeal to those around you and increase your intuition.


Components: Two princess cut dark amethyst gemstones, fine and sterling silver wire. Sterling silver chain adds delicate and feminine touch, bringing motion to each piece.

Also available in Garnet, a dark red stone.

Measurements: 0.5 inch wide by 2.5 inches long.

Techniques: Sawing, forming, forging, bezeling, weaving, oxidizing and polishing.