Amethyst Druzy Prong Necklace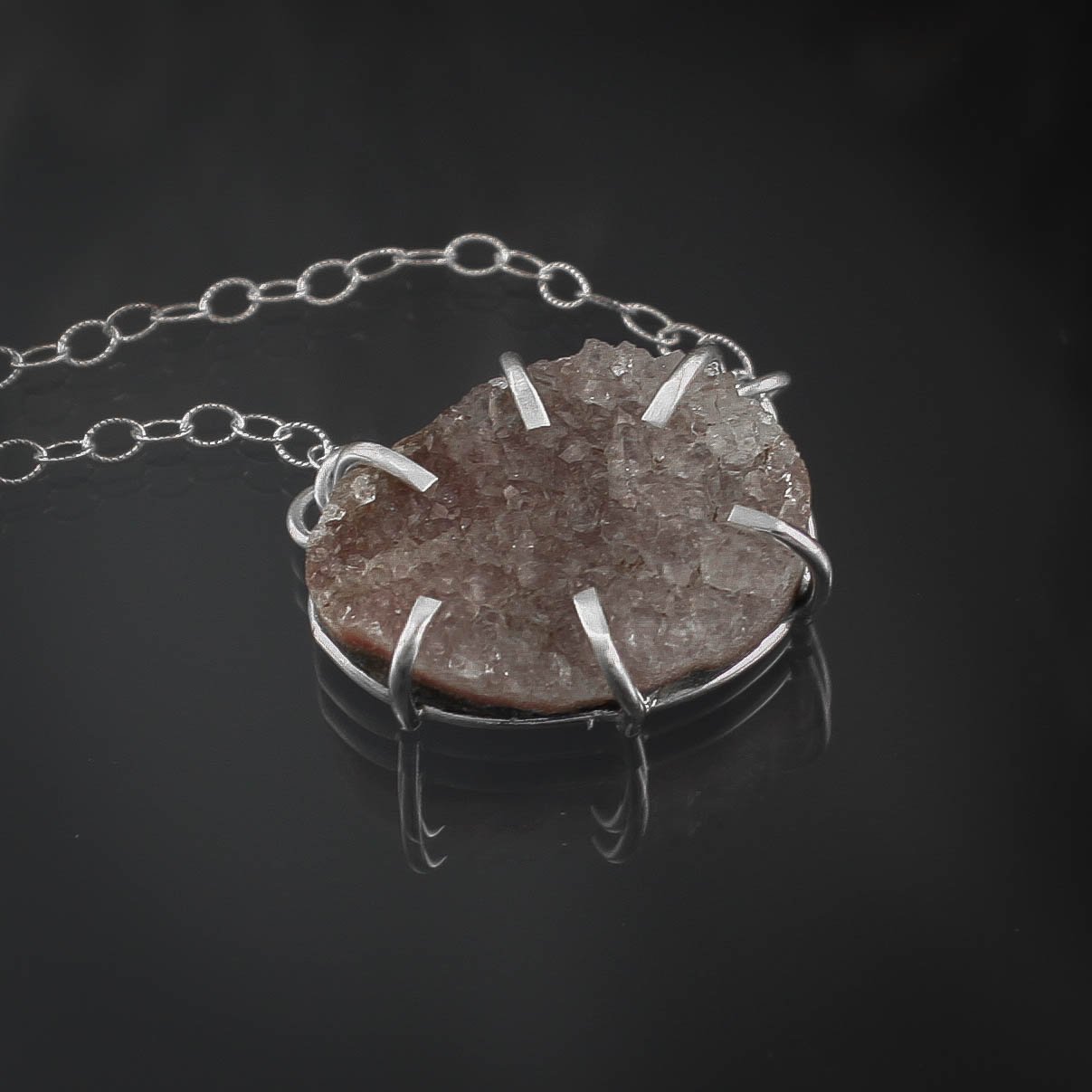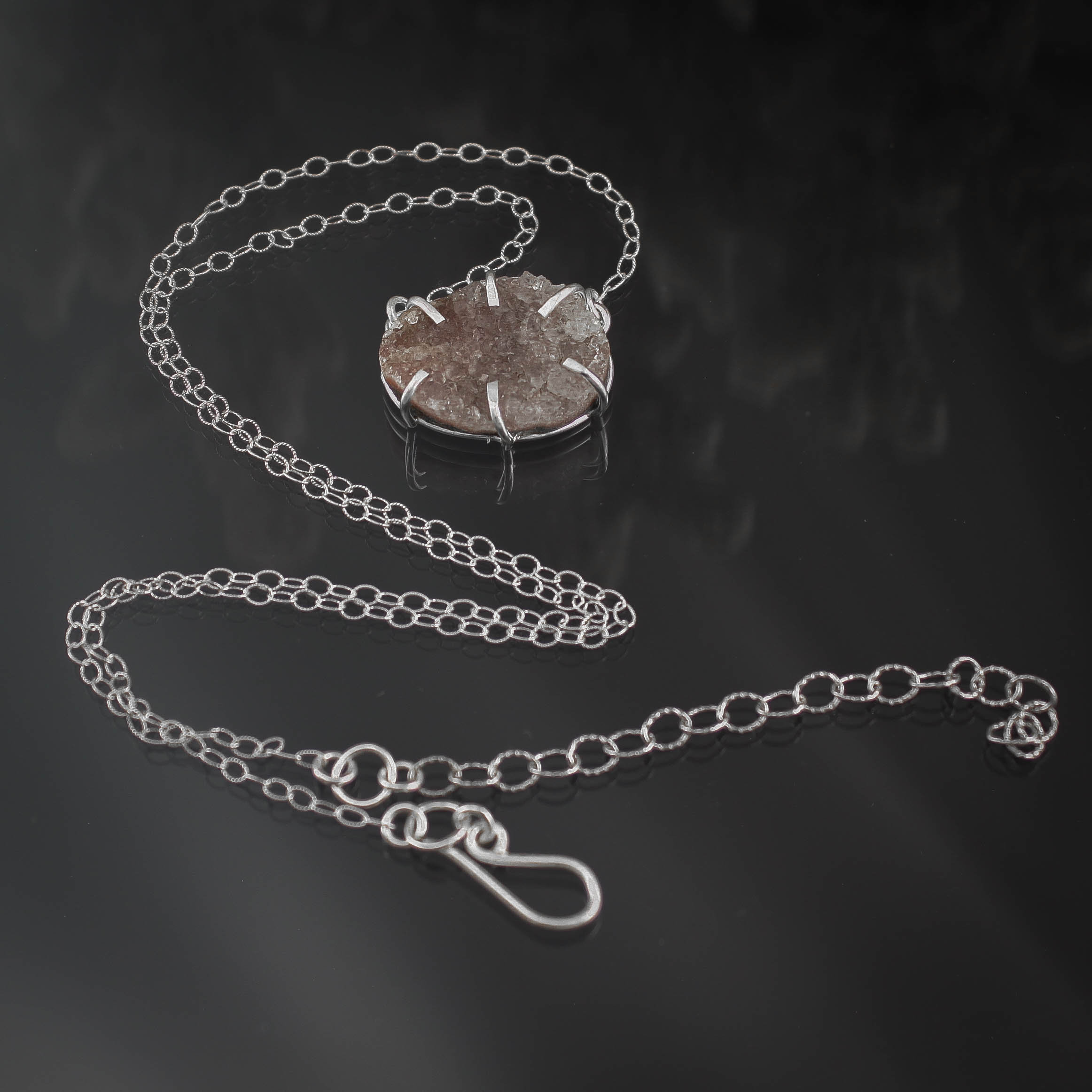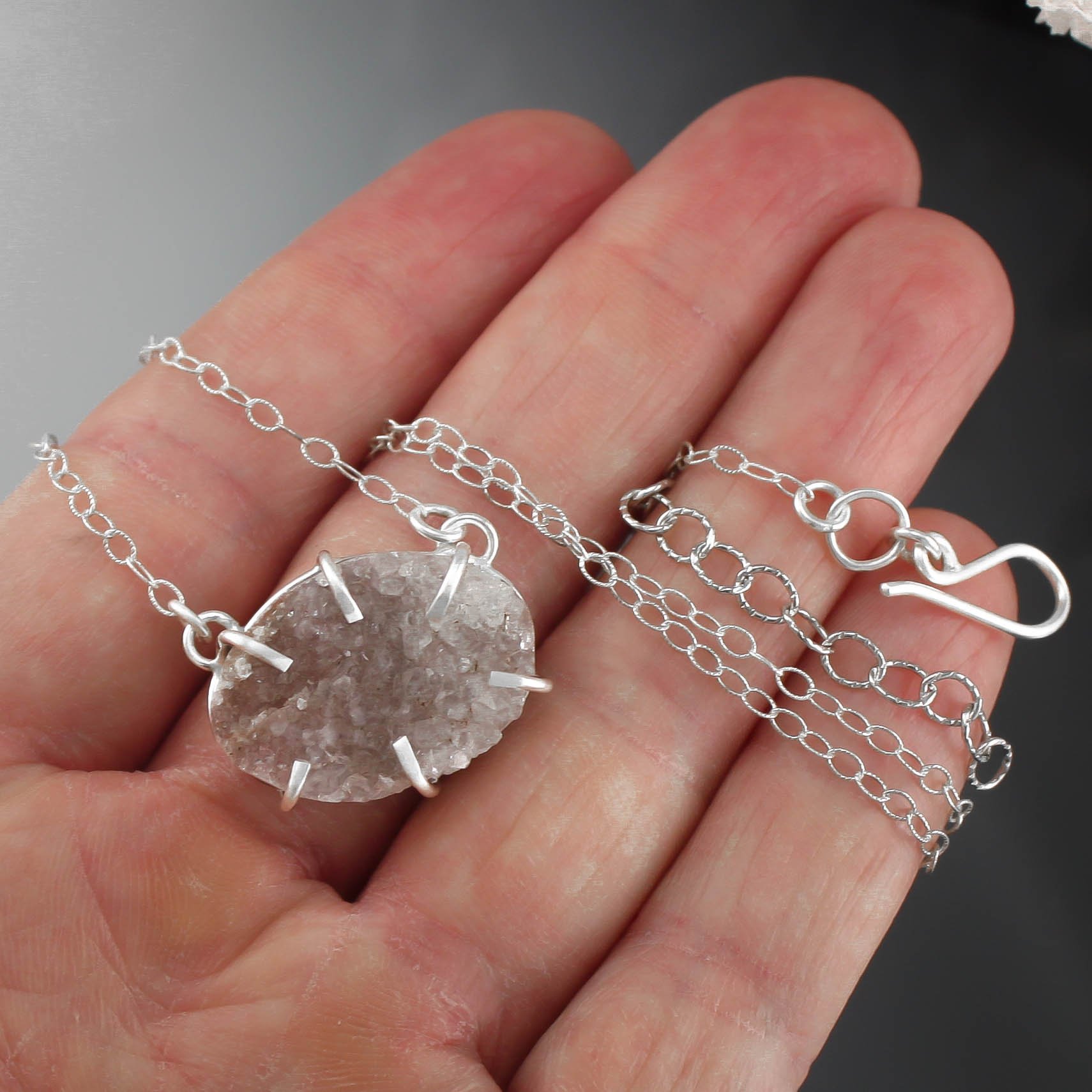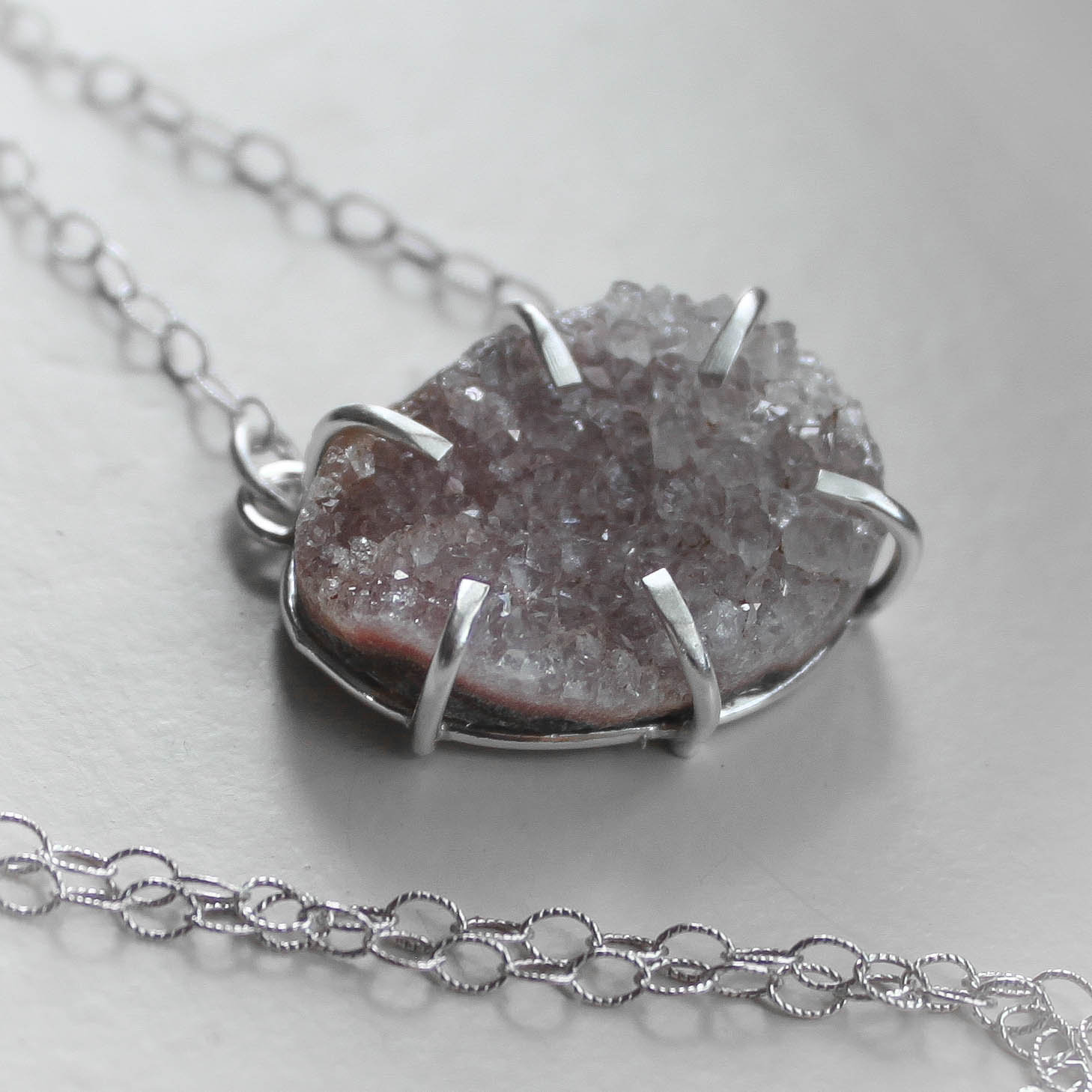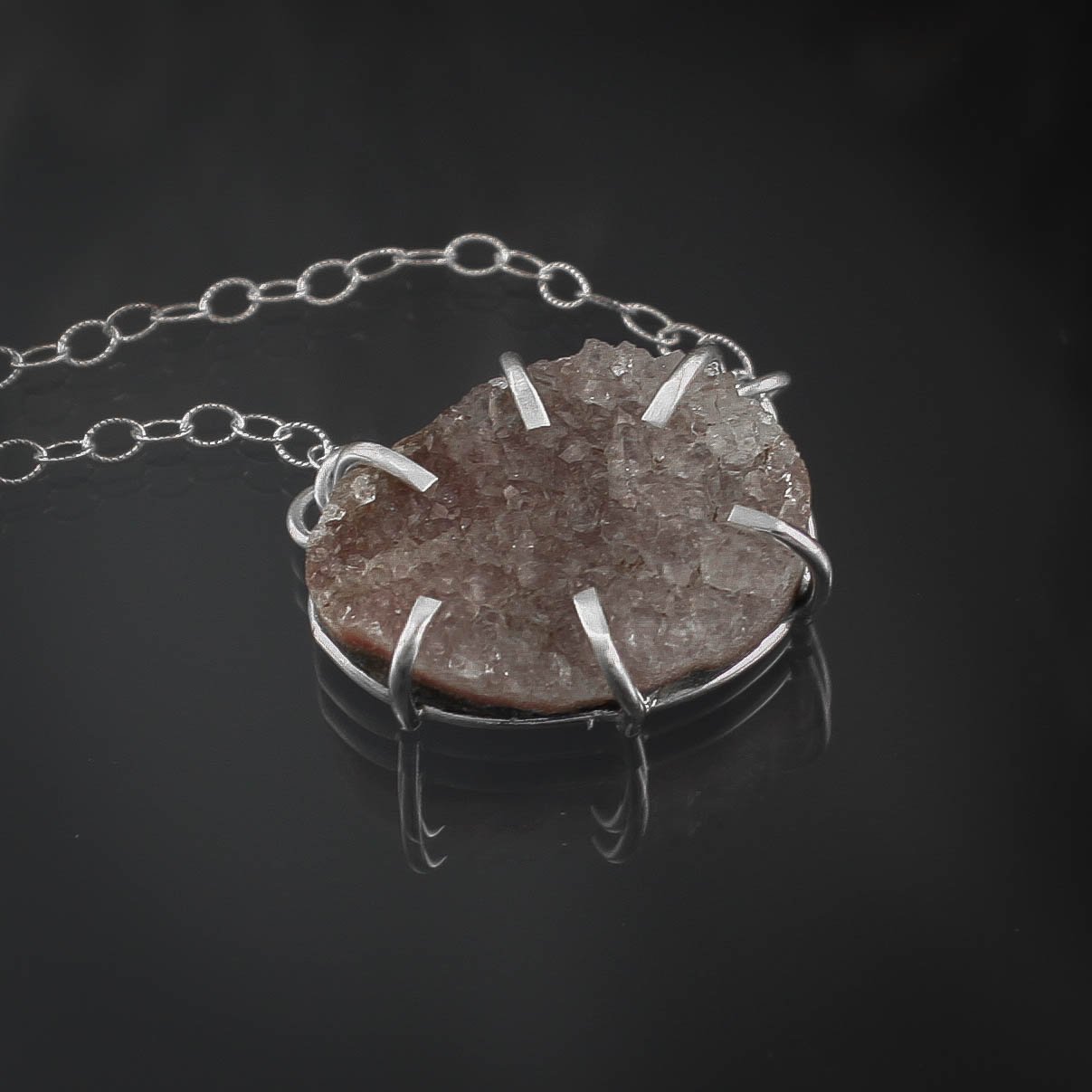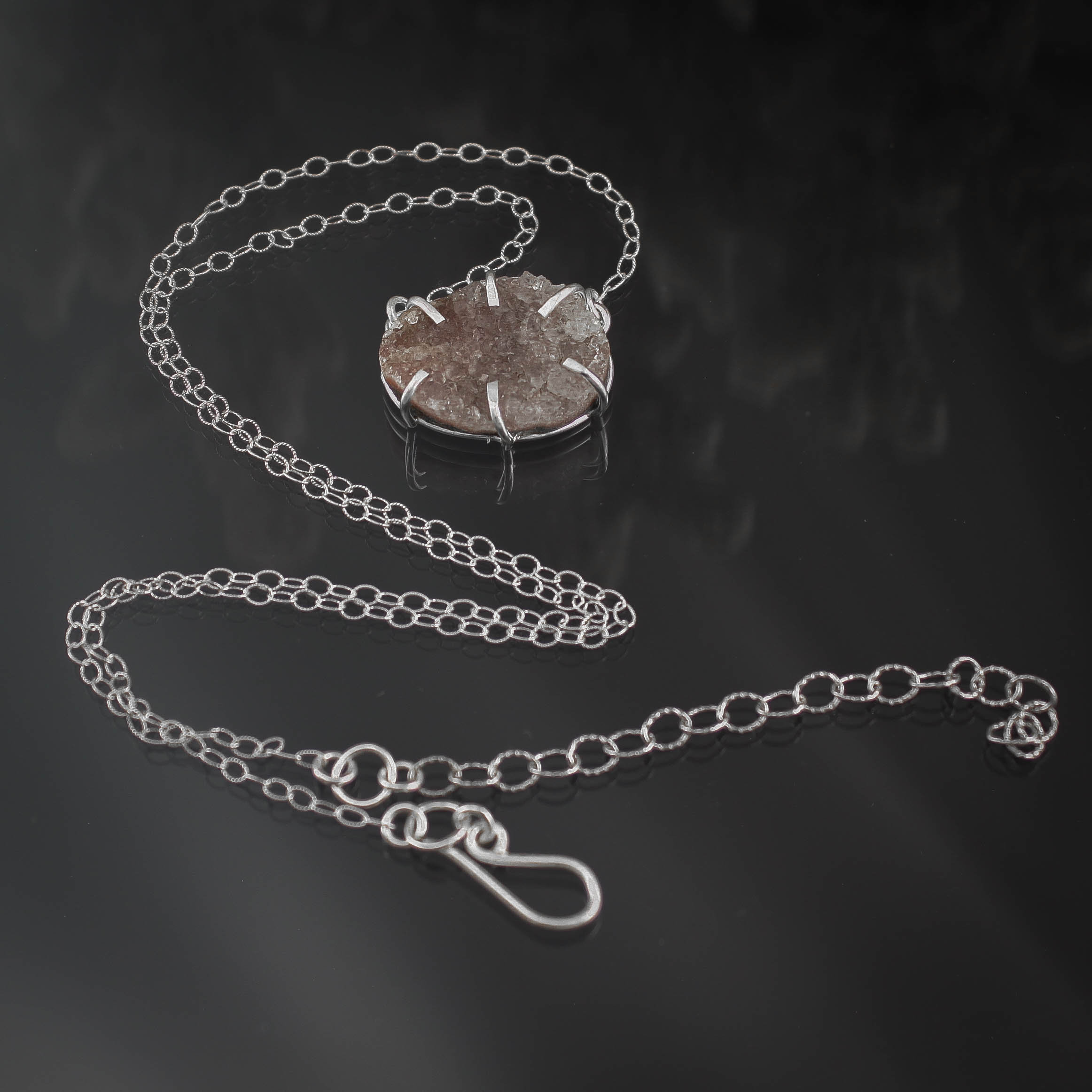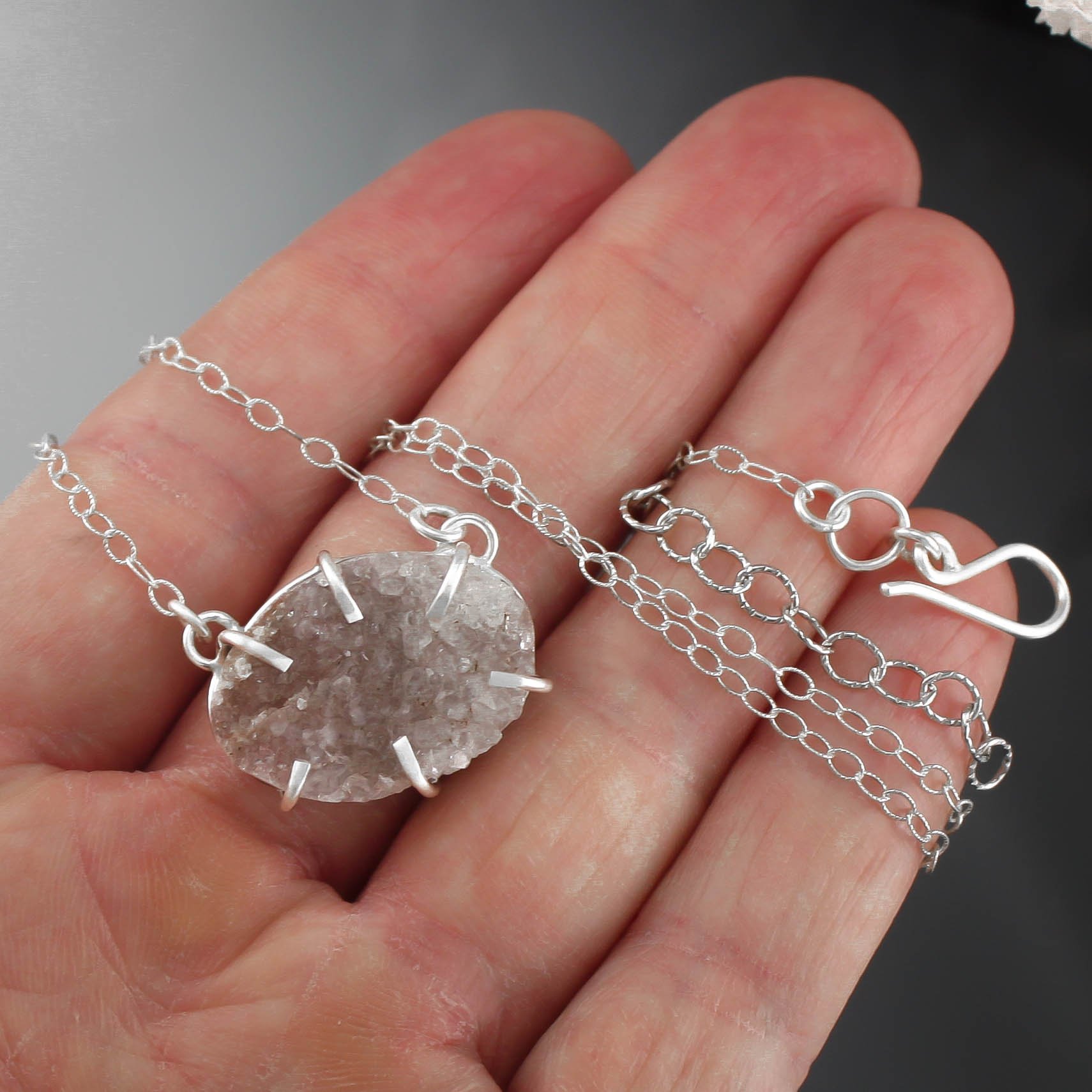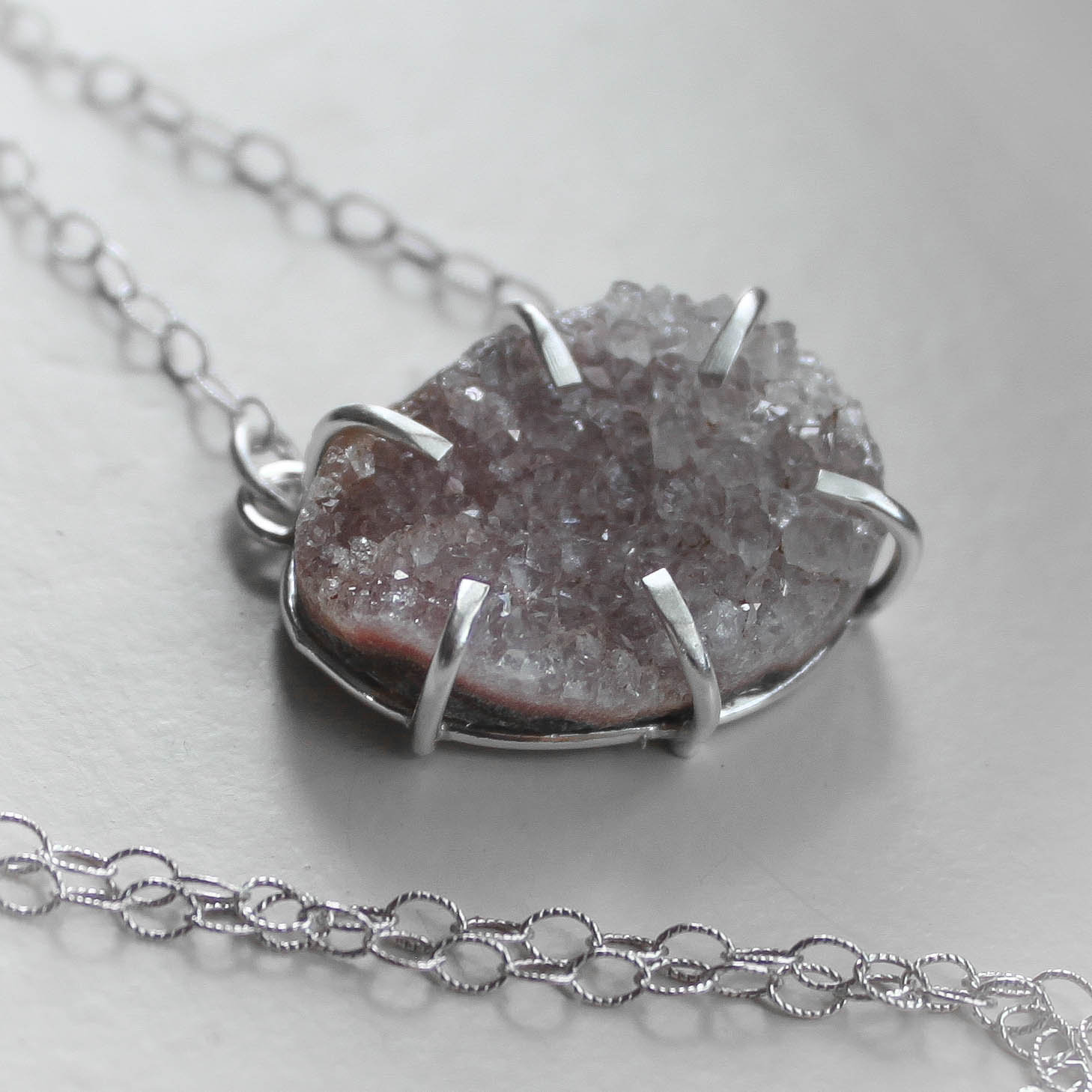 sold out
Amethyst Druzy Prong Necklace
Amethyst Druzy Crystal Necklace, Boho Amethyst Necklace, Unique Amethyst Crystal Druzy, minimalist druzy necklace

A unique Amethyst druzy is prong-set in sterling silver. This minimalist design allows the crystal to show as much as possible and is the perfect style for everyday wear.

All precious metals are sterling and fine silver. The chain is adjustable from 18-20 inches and has a two-tone mix of bright and antique finishes. This piece includes a handmade, hook-style closure. The druzy pictured measures 15mm by 22mm.
~Techniques~
forming, soldering, stone setting, and polishing.

~Healing Properties of Amethyst~
Amethyst is the Stone of Sobriety as it can eliminate dependence on alcohol, drugs, and destructive thoughts and emotions. It has a soothing energy and offers protection against psychic attacks and evil spells. Amethyst can open your heart to change and expand your conscious mind to accept new ideas and beliefs. Wearing amethyst can heighten your appeal to those around you and increase your intuition.

Amethyst is a great stone to help with healing issues of the head and mind. It will alleviate headaches and improve concentration. It will also relieve insomnia when placed under your pillow or worn at night. Amethyst will increase your immune response and help to control symptoms related to mental disorders. It is a great stone to assist in chakra balancing.