Floral Agate Drop Earrings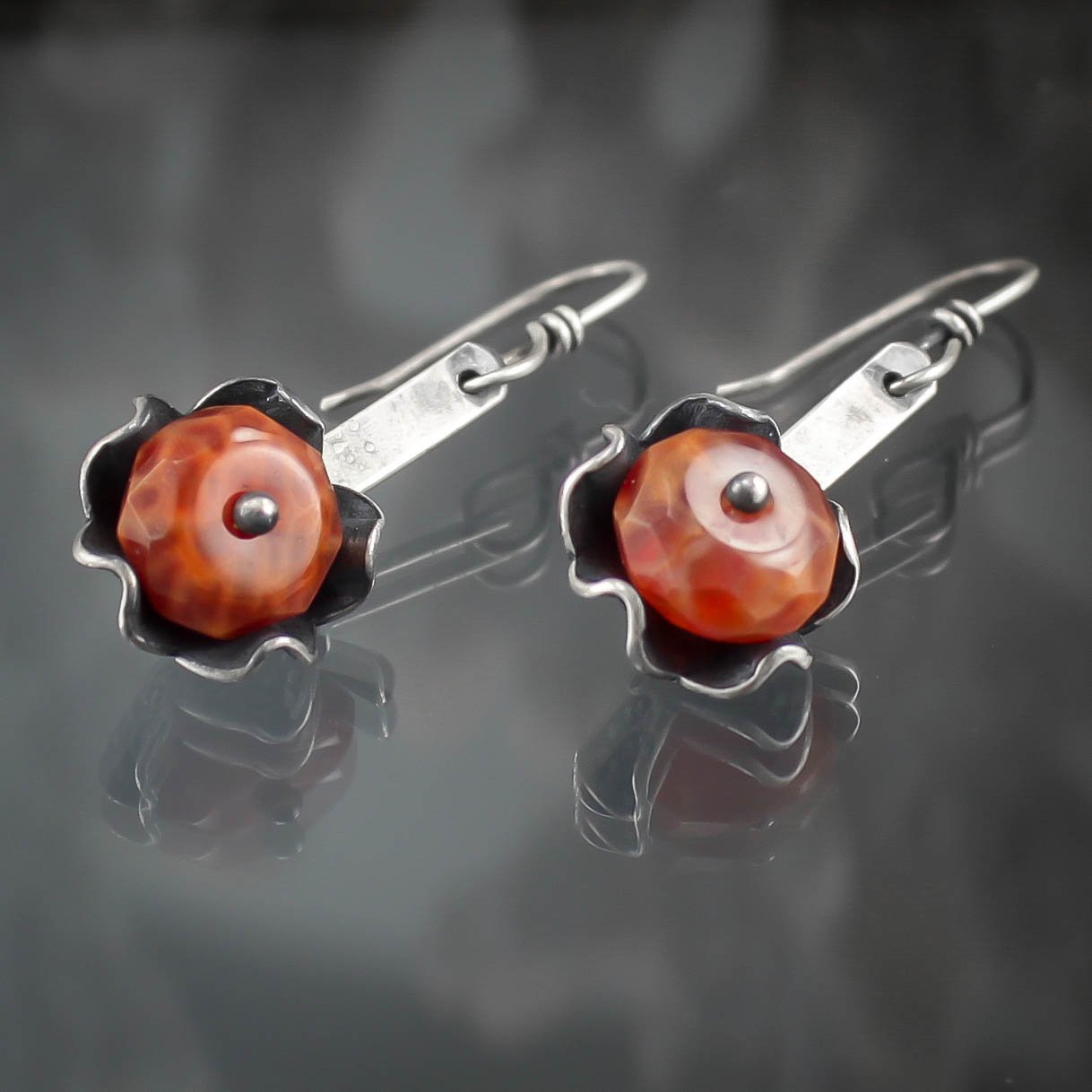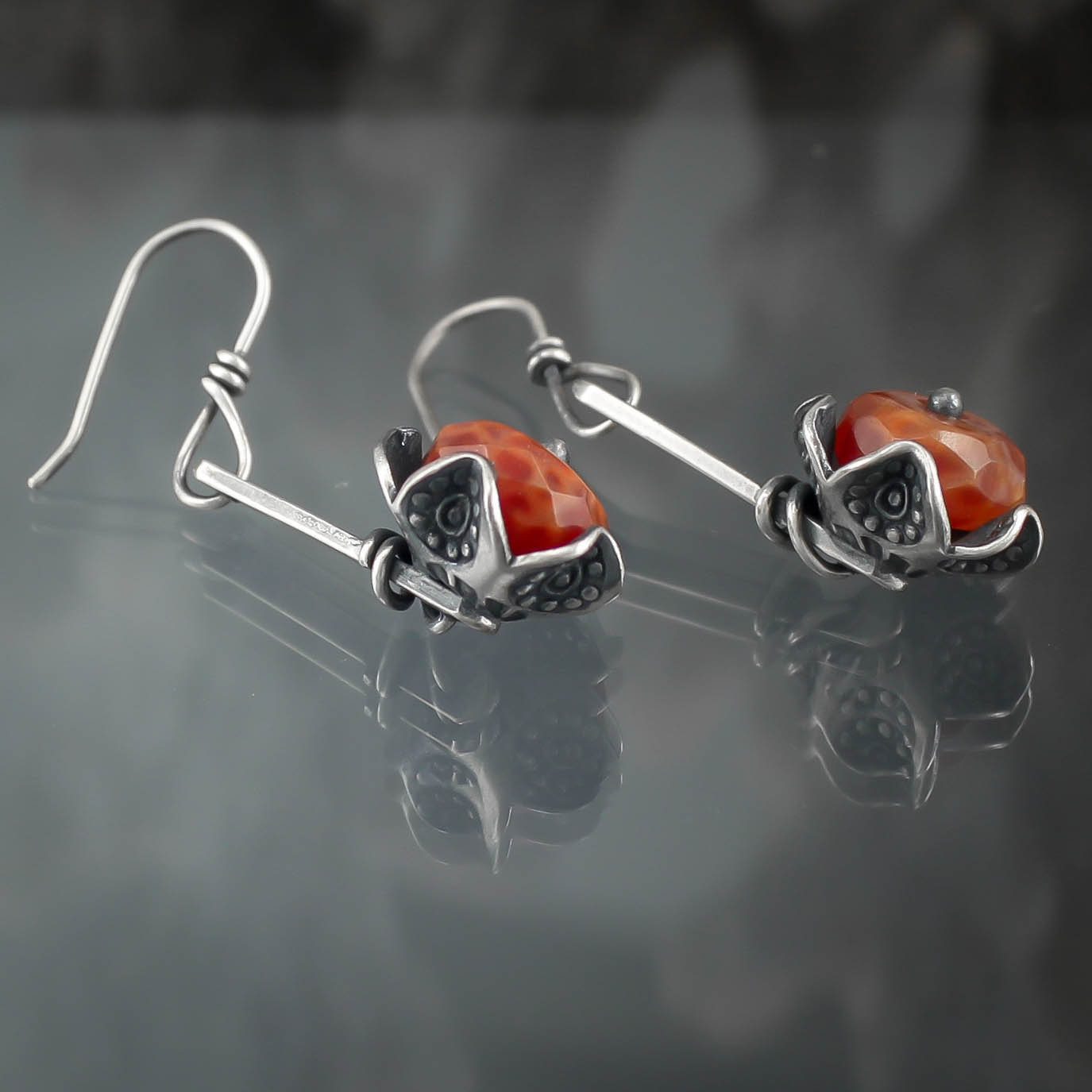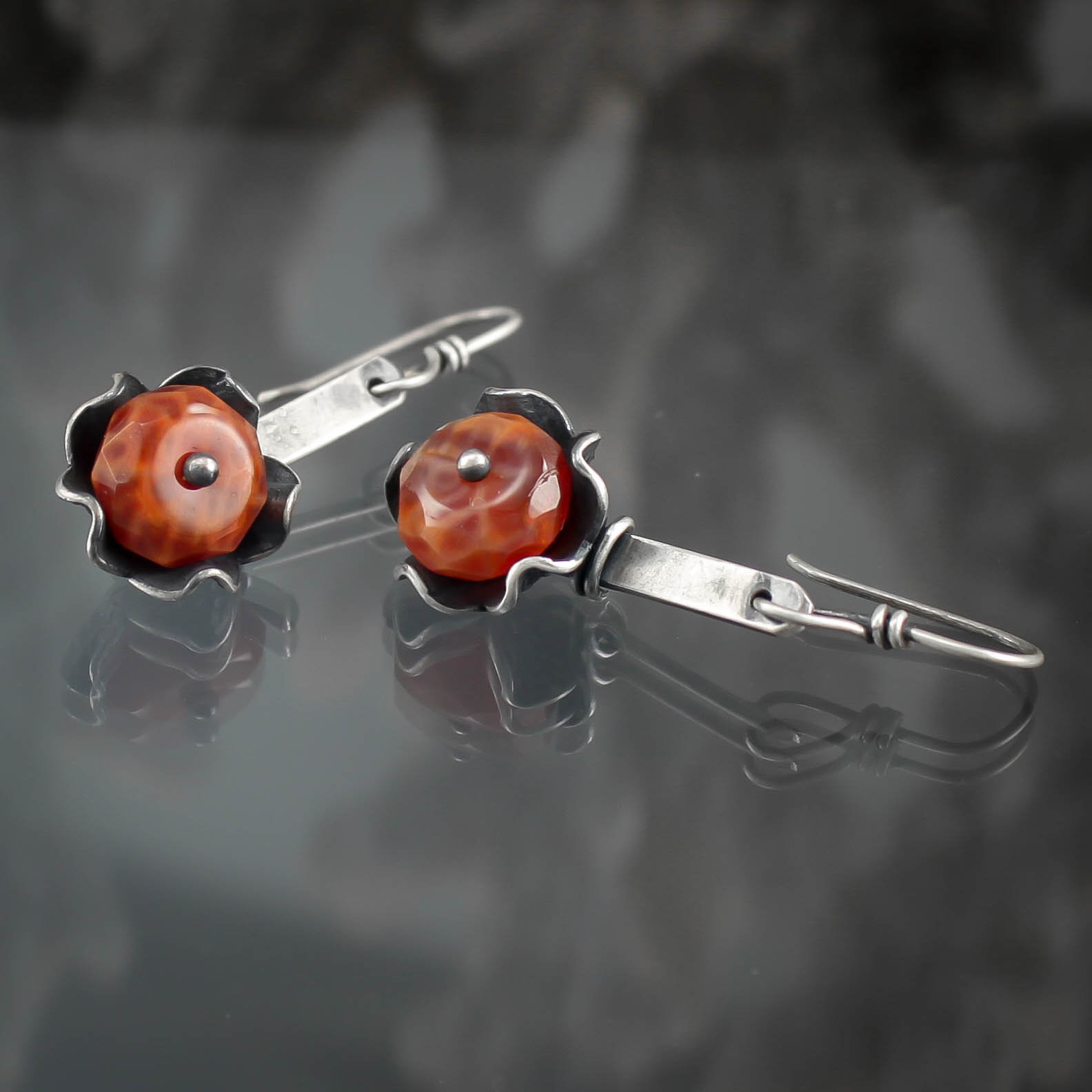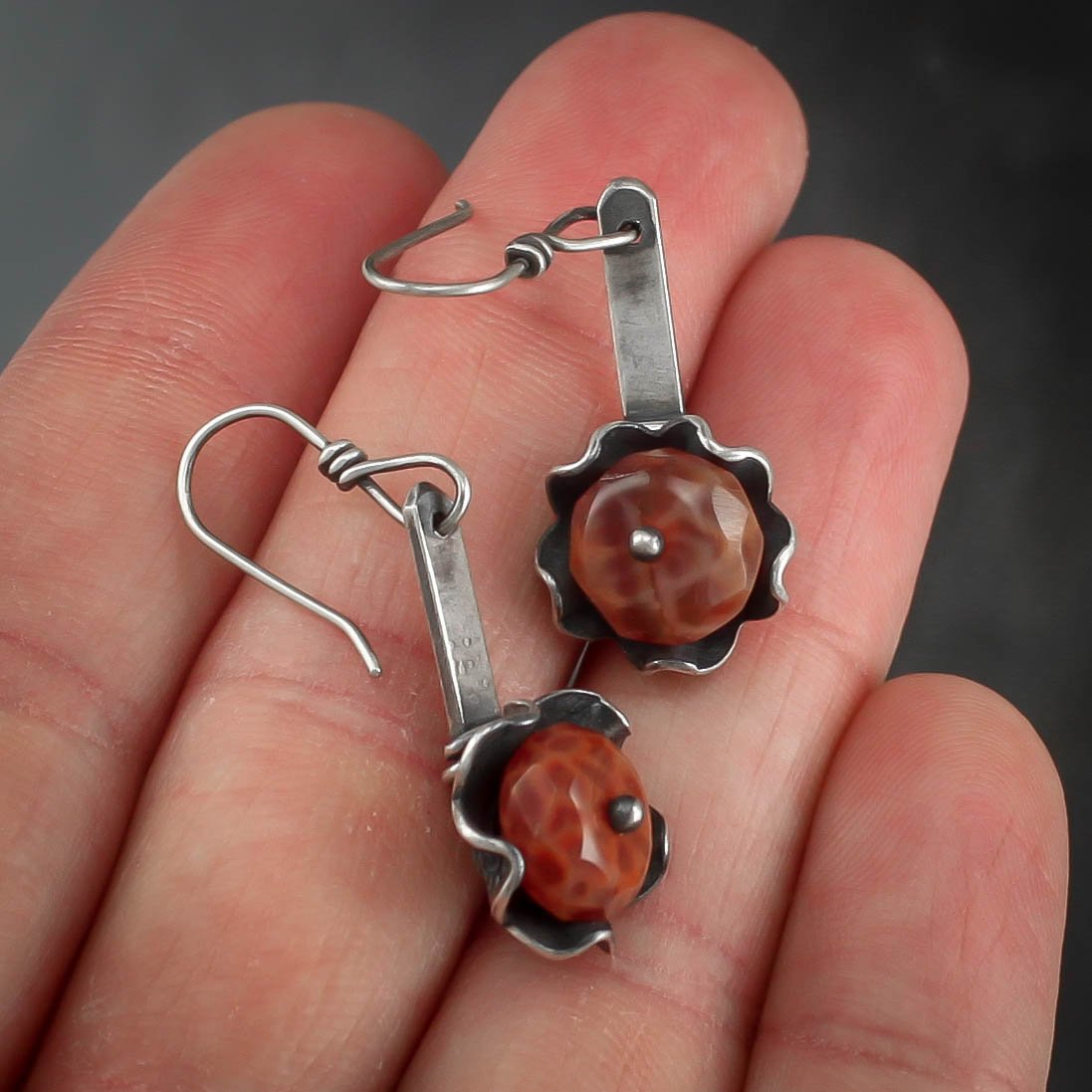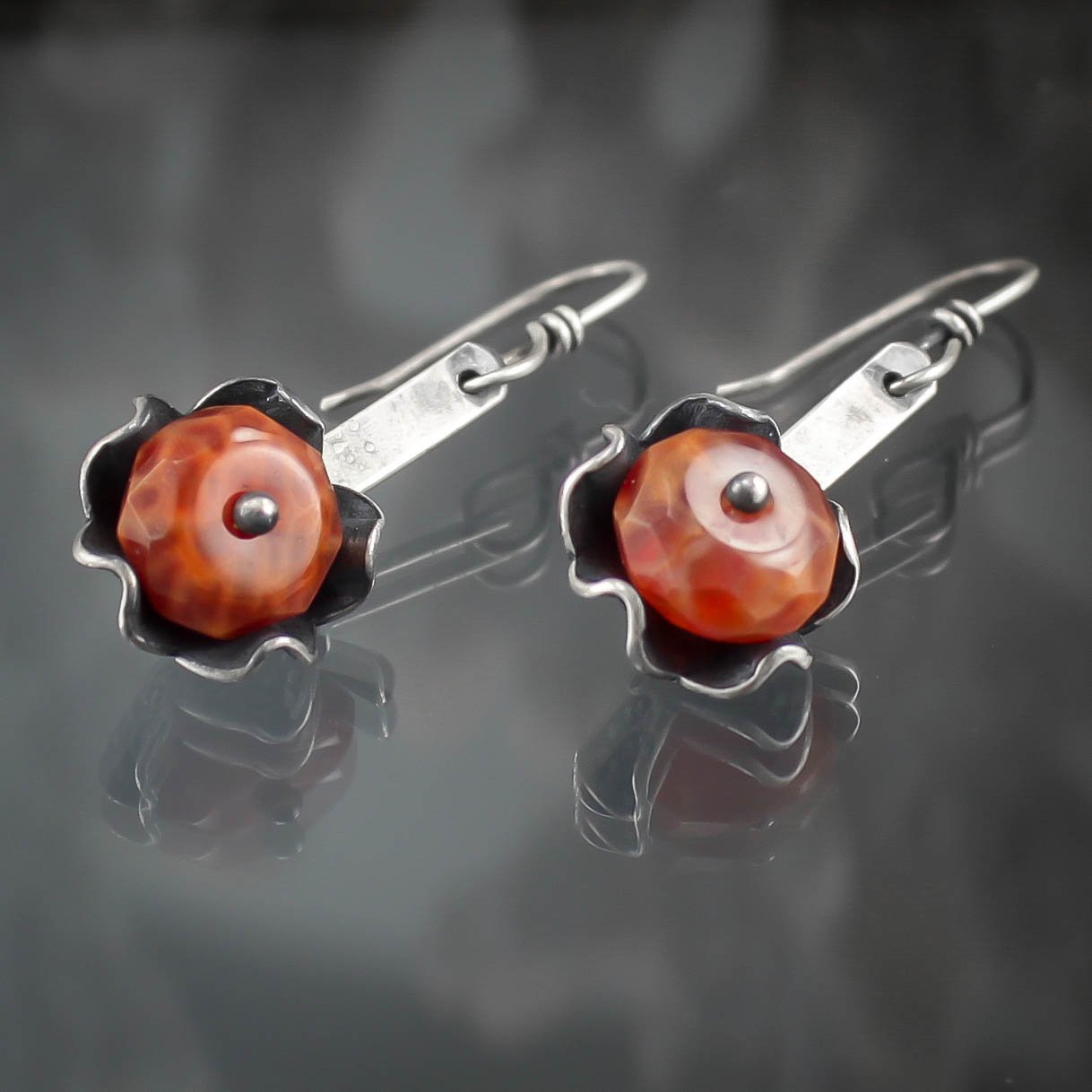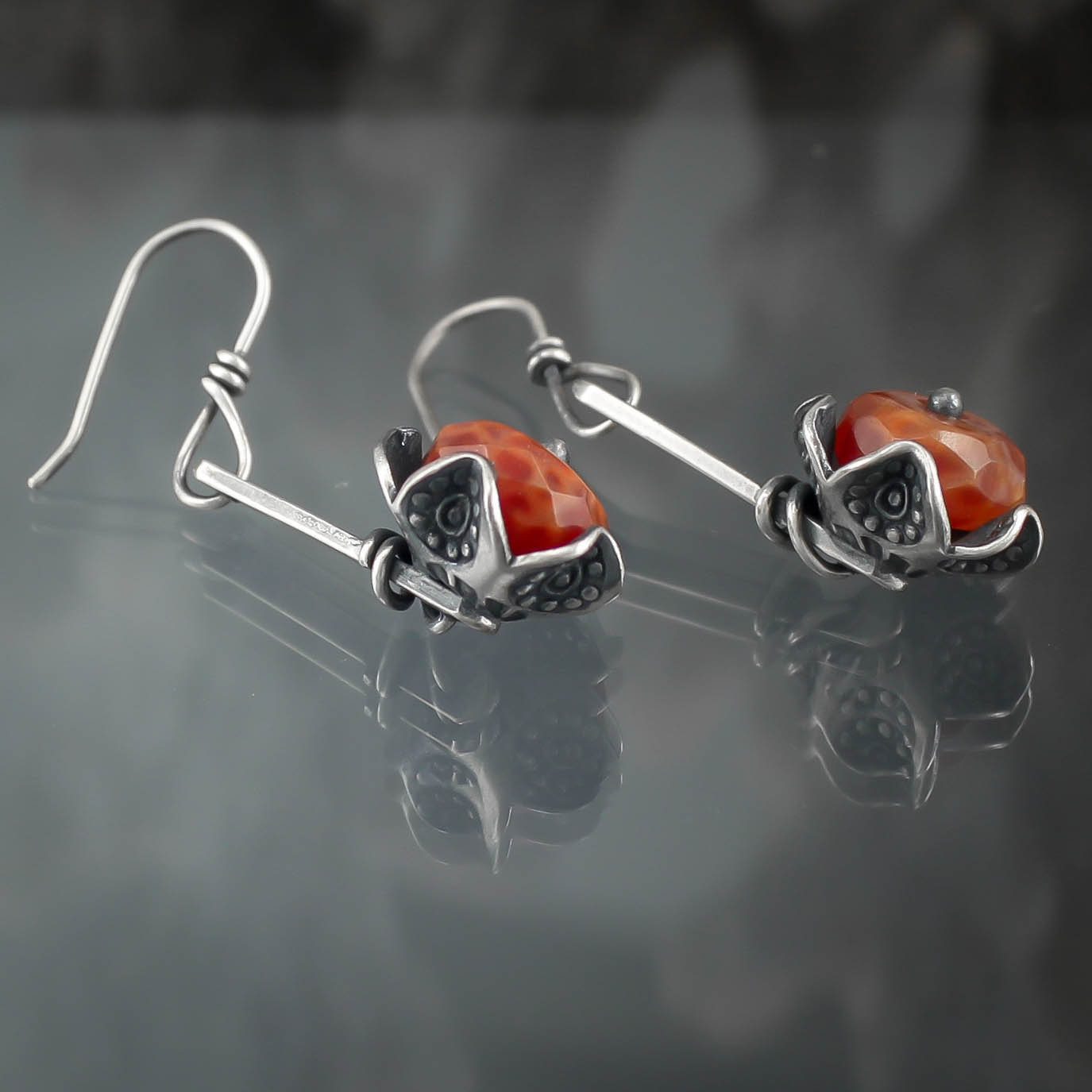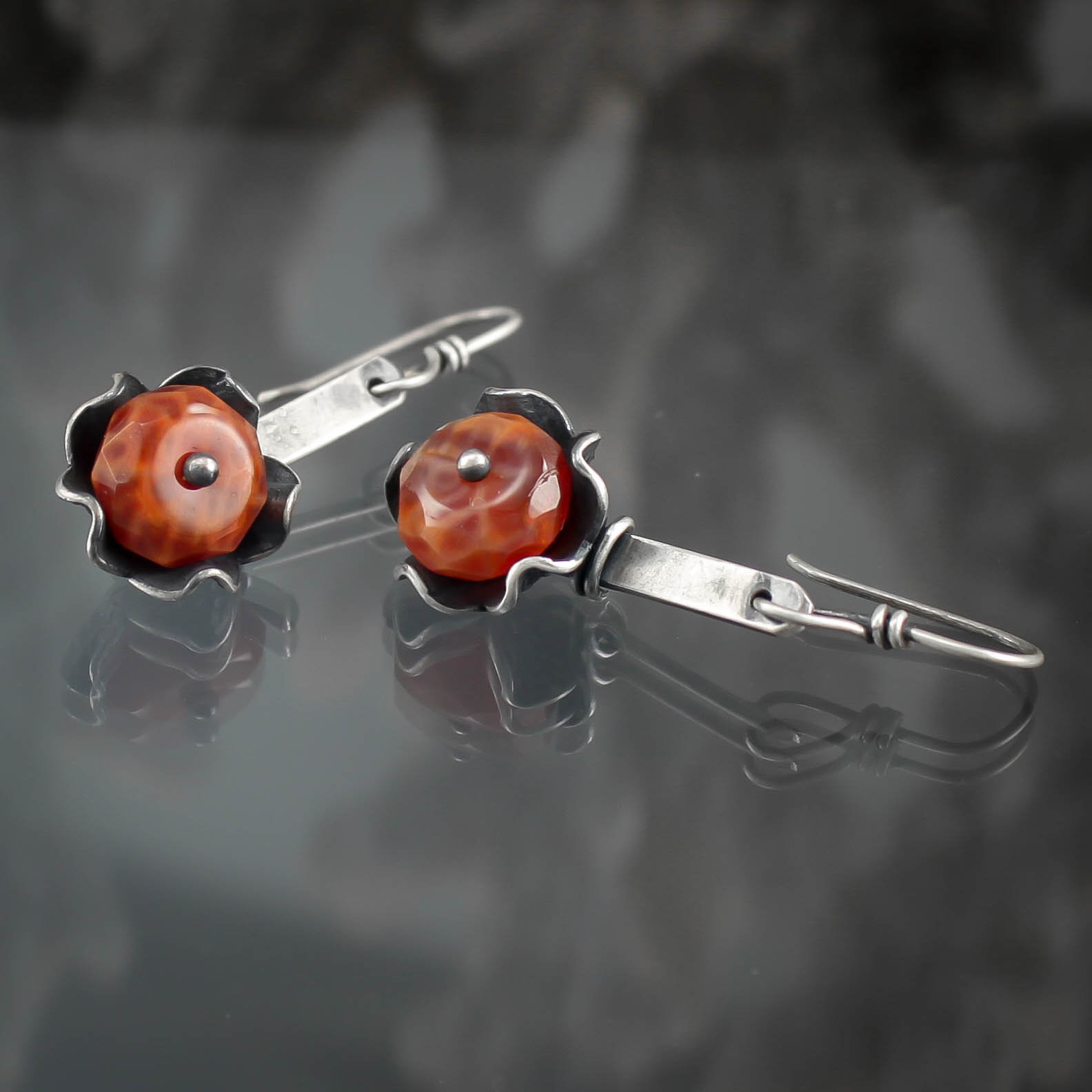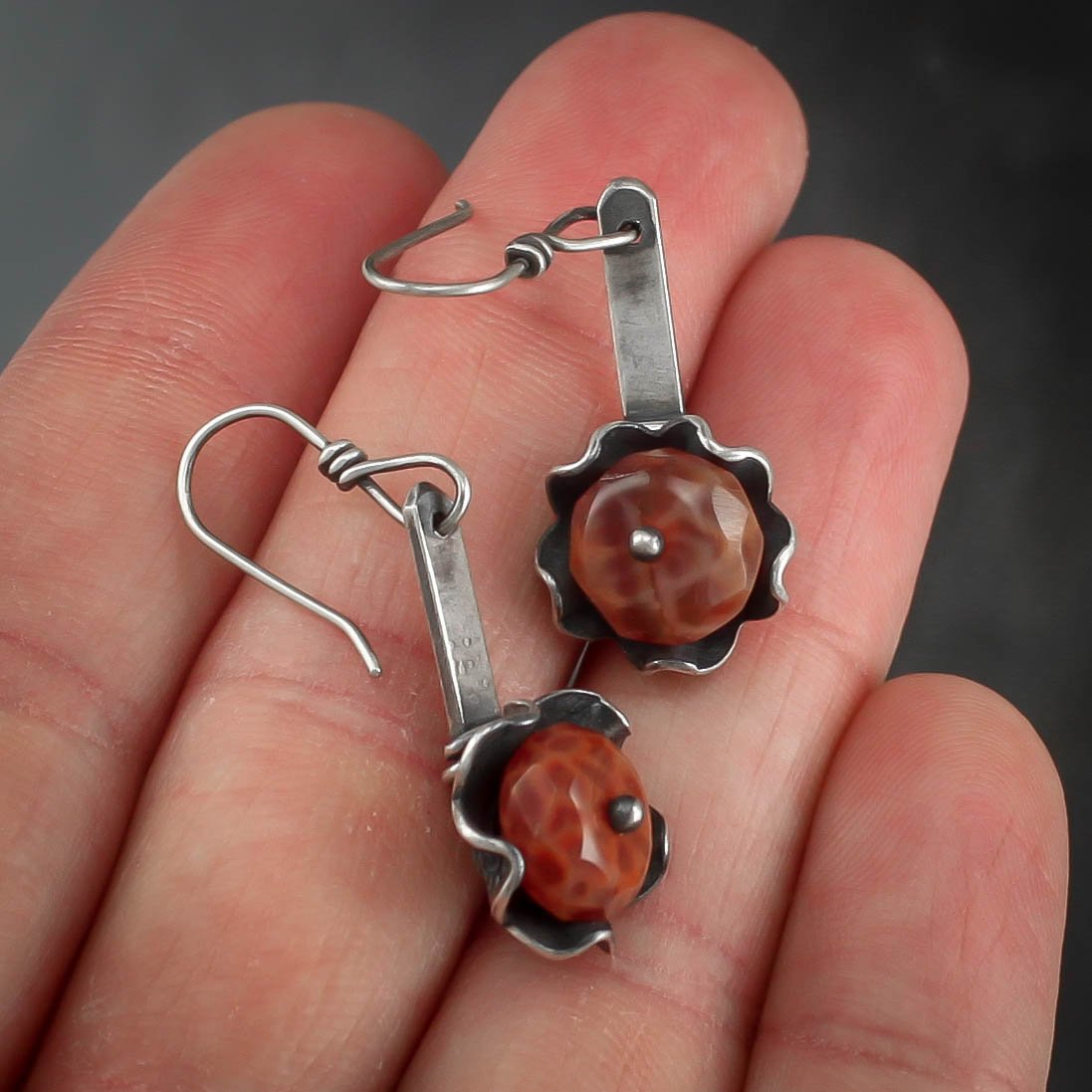 Floral Agate Drop Earrings
Agate floral earrings, Crab Agate drop earrings, orange and red gemstone earrings, sterling, fine silver, tribal eclectic jewelry

These Fire Crab Agate floral-inspired earrings are very unique and small enough to be a part of your weekly (or everyday!) jewelry rotation. The gemstone pattern on the stones is so beautiful and unusual- looks like lightning!

Components: (2) Crackled Fire Crab Agate Faceted Gemstone Rondelles, Sterling and Fine Silver Wire, Sterling Silver components, Hand-fabricated French style ear wires

Techniques: Forming, Forging, Weaving.

Measurements: 1.5 inch length

~Healing Properties~
Crackled Fire Agate is a fierce stone that offers protection from negative people and thoughts. It will boost your life force, enhance libido, and help to eliminate destructive cravings.

Crackled Fire Agate is a stone of vitality. It will decrease stress and fatigue and help to heal issues of the digestive and reproductive systems.