~Poseidon~ Ocean Jasper Wire Wrap Necklace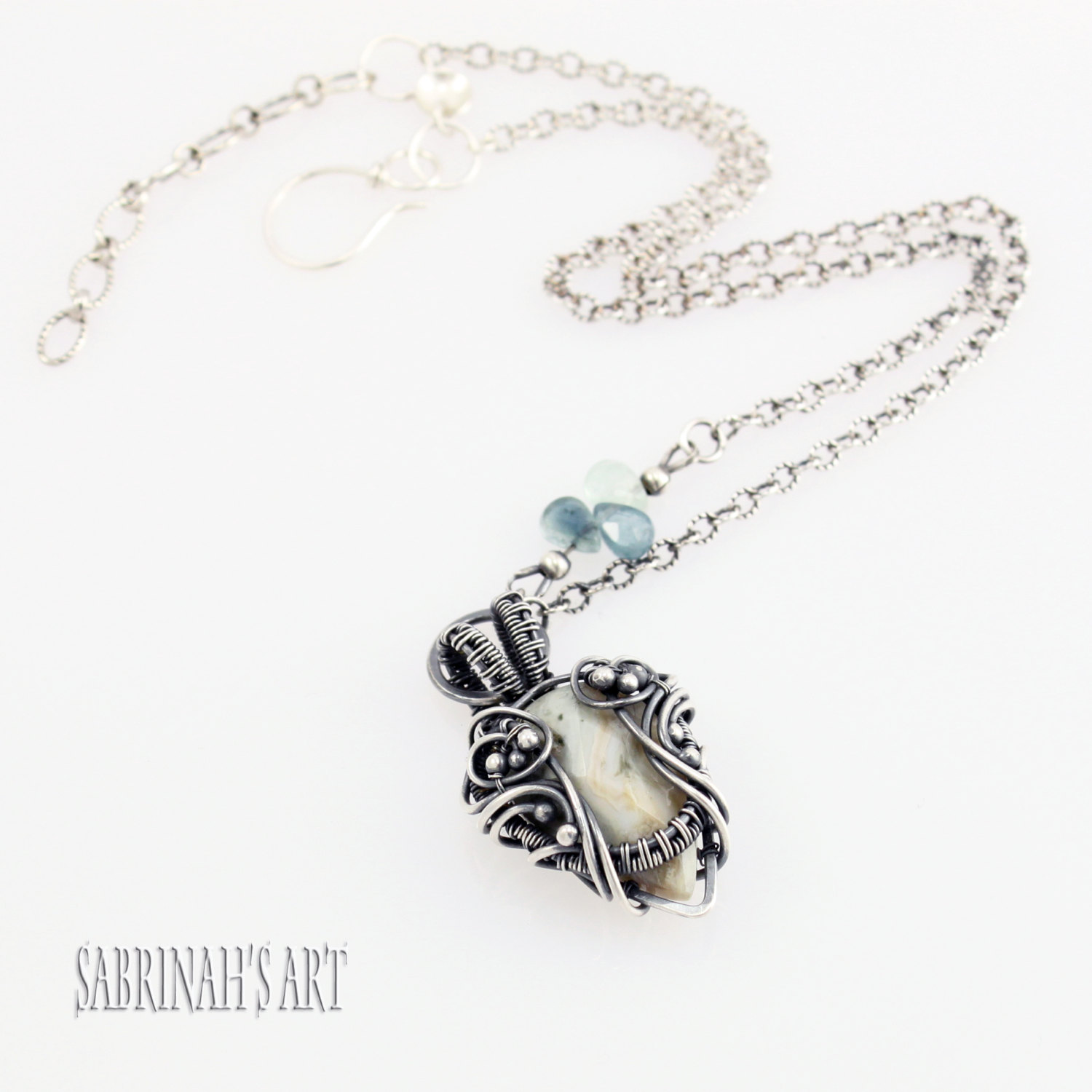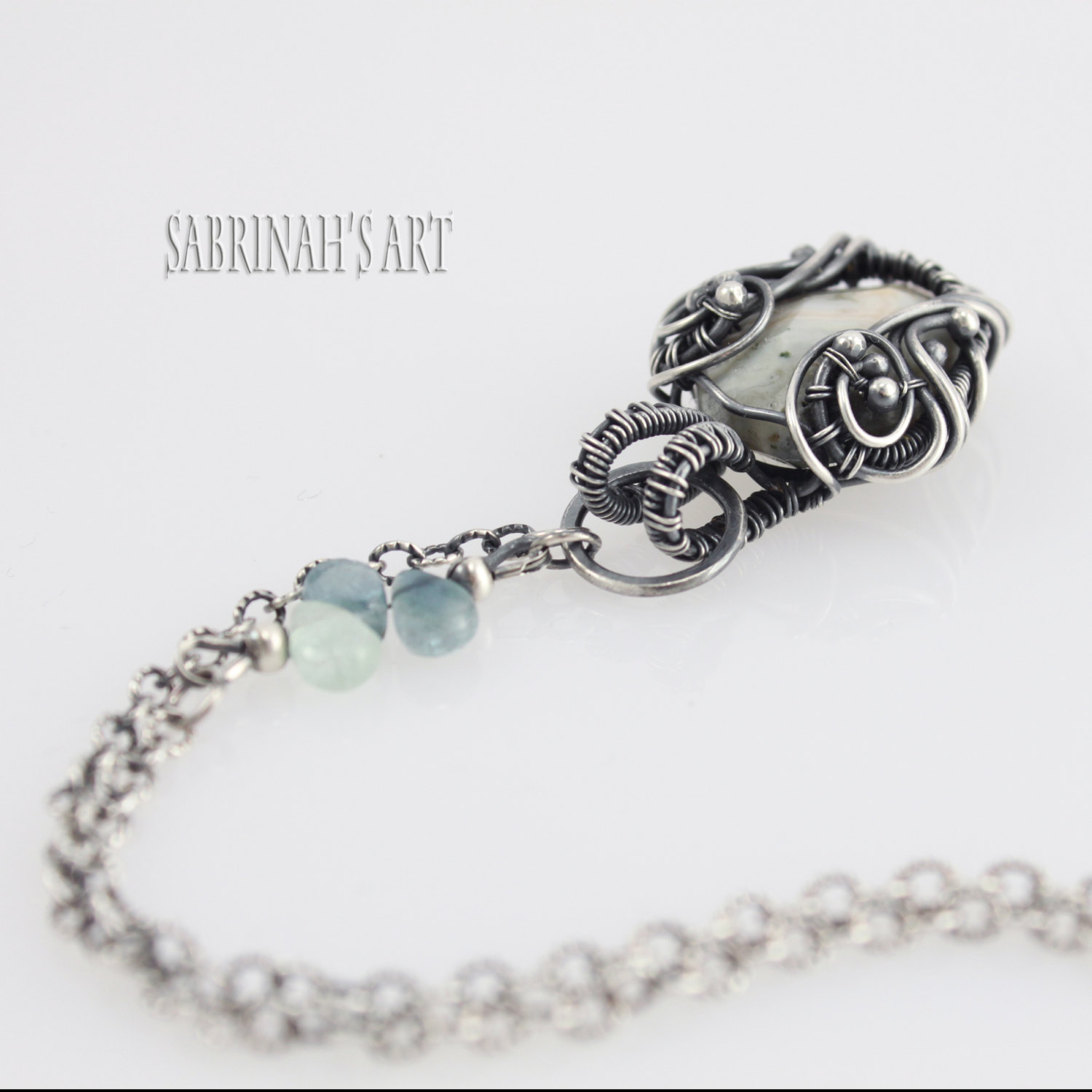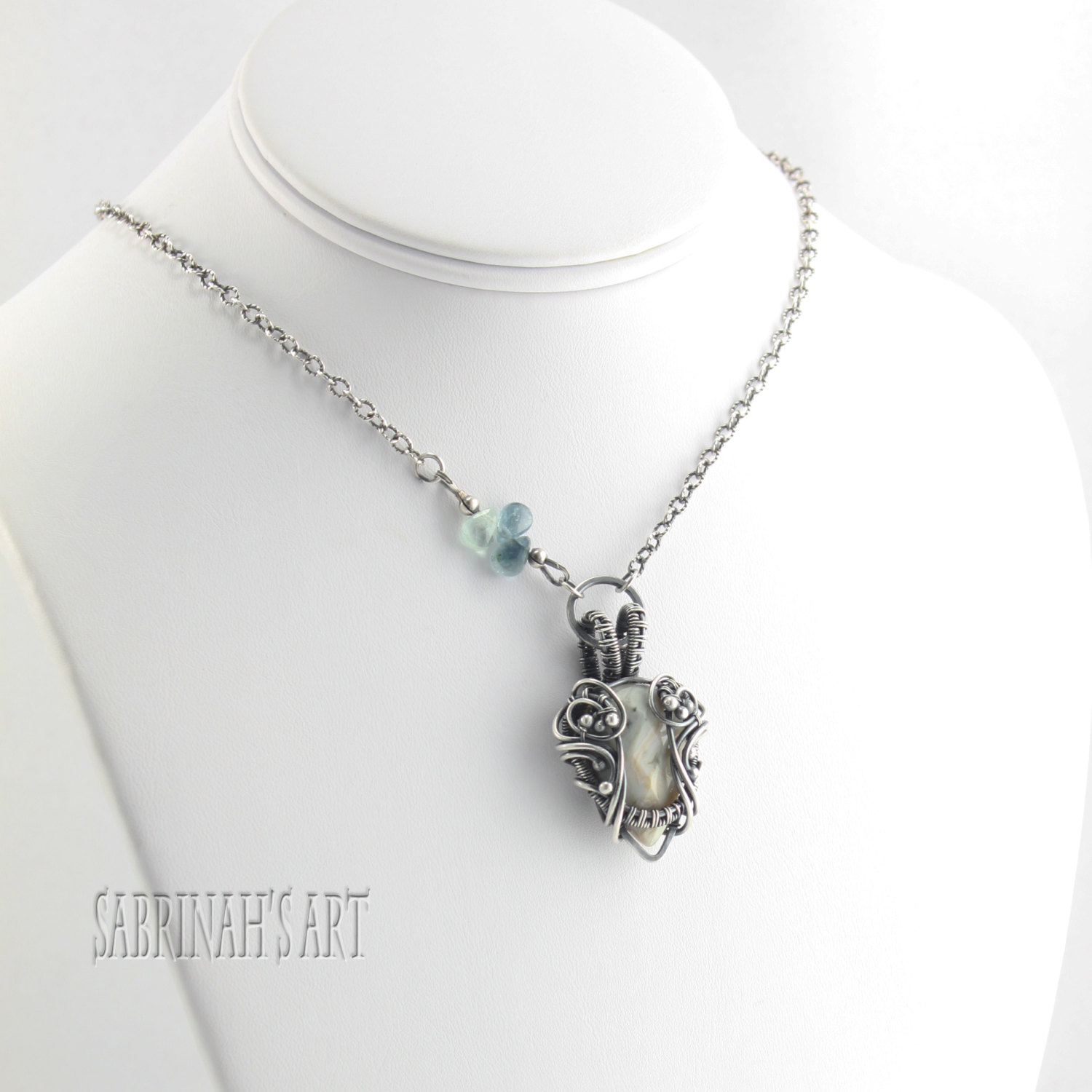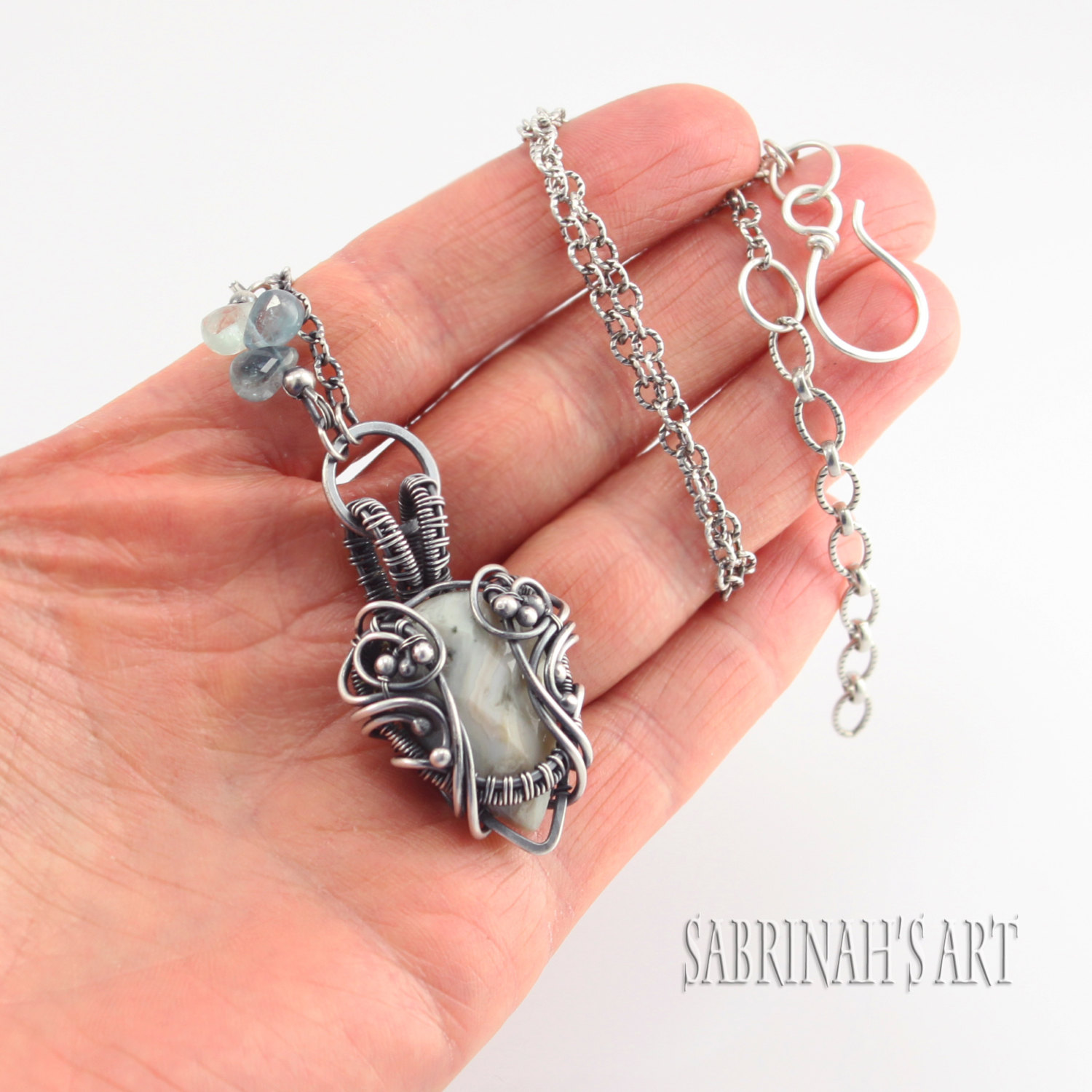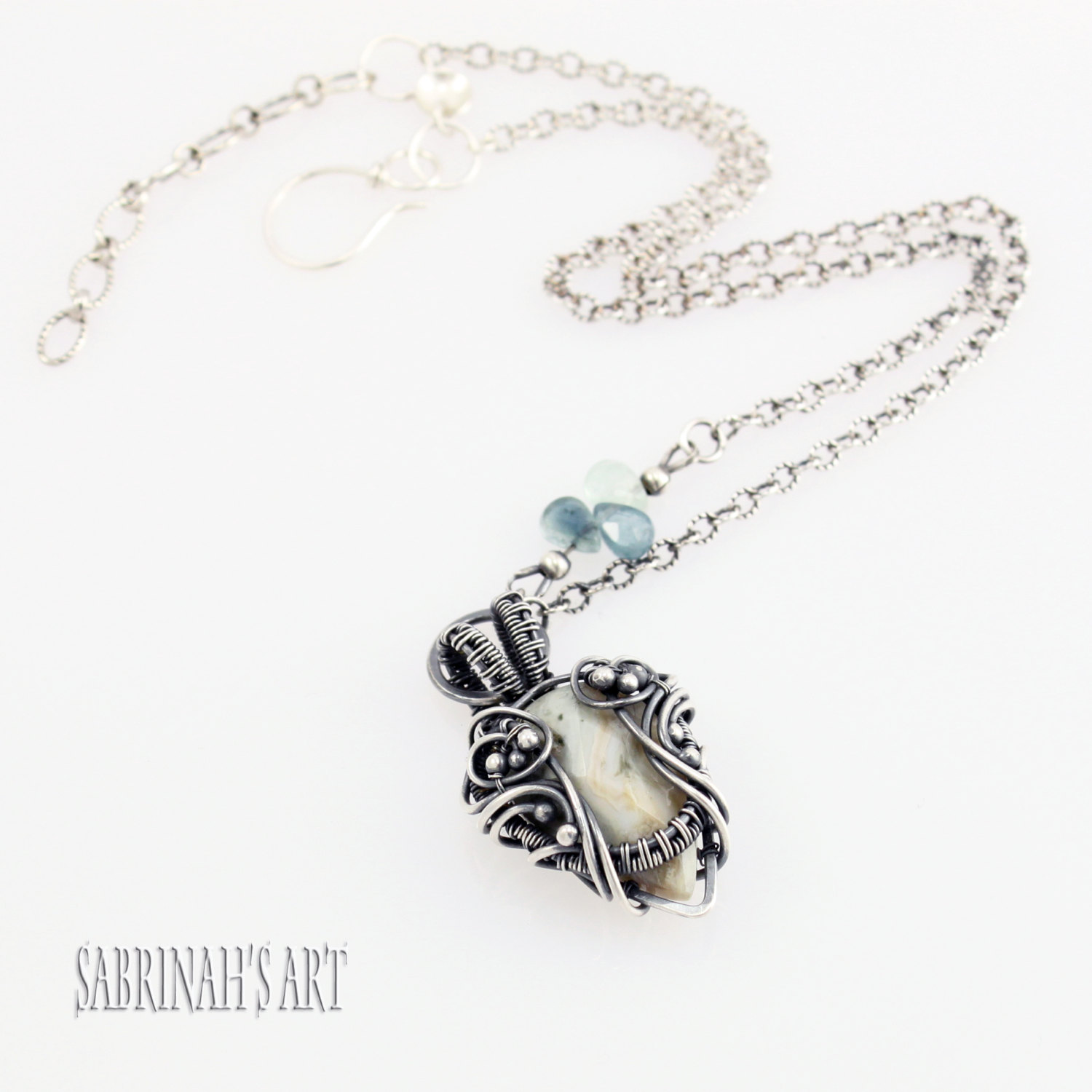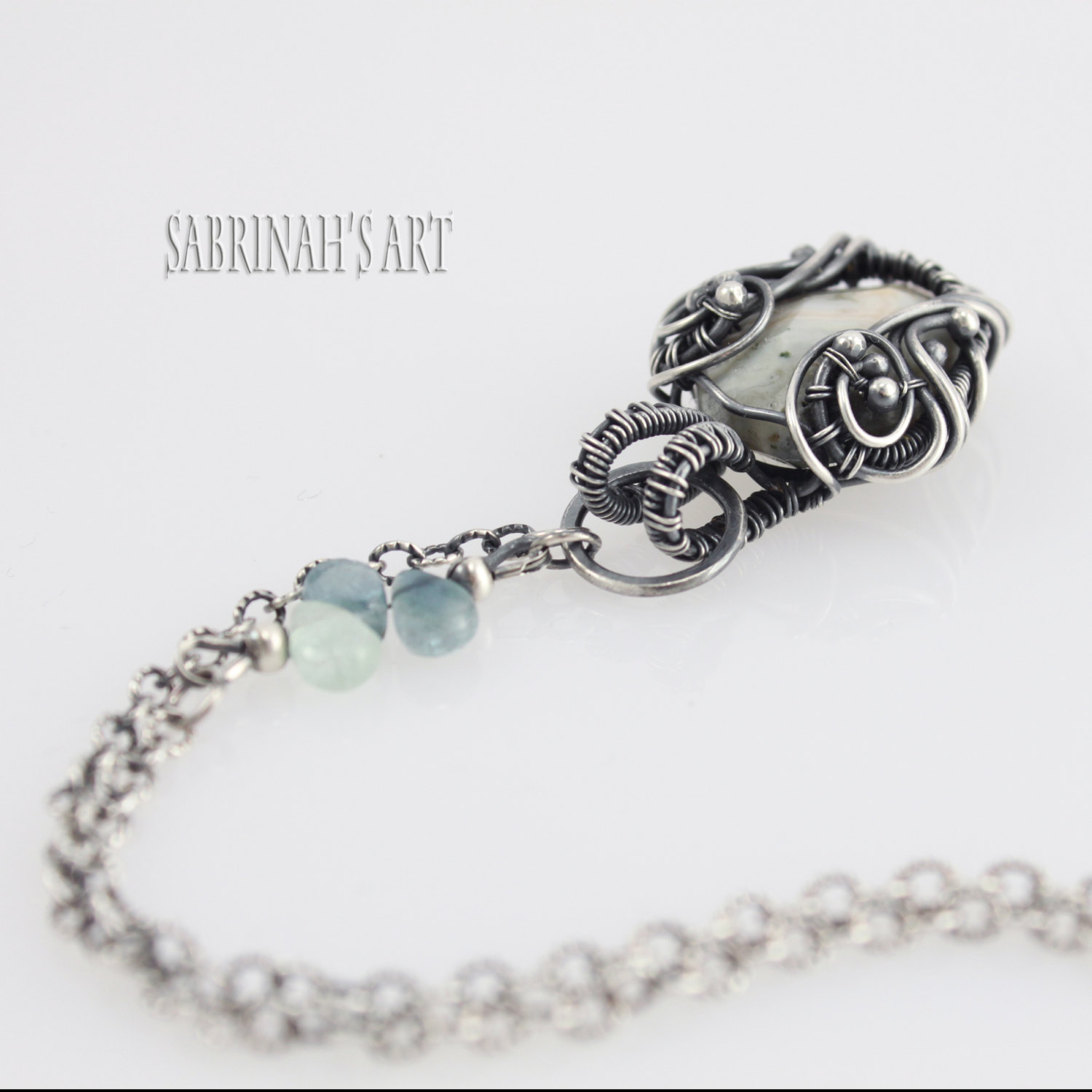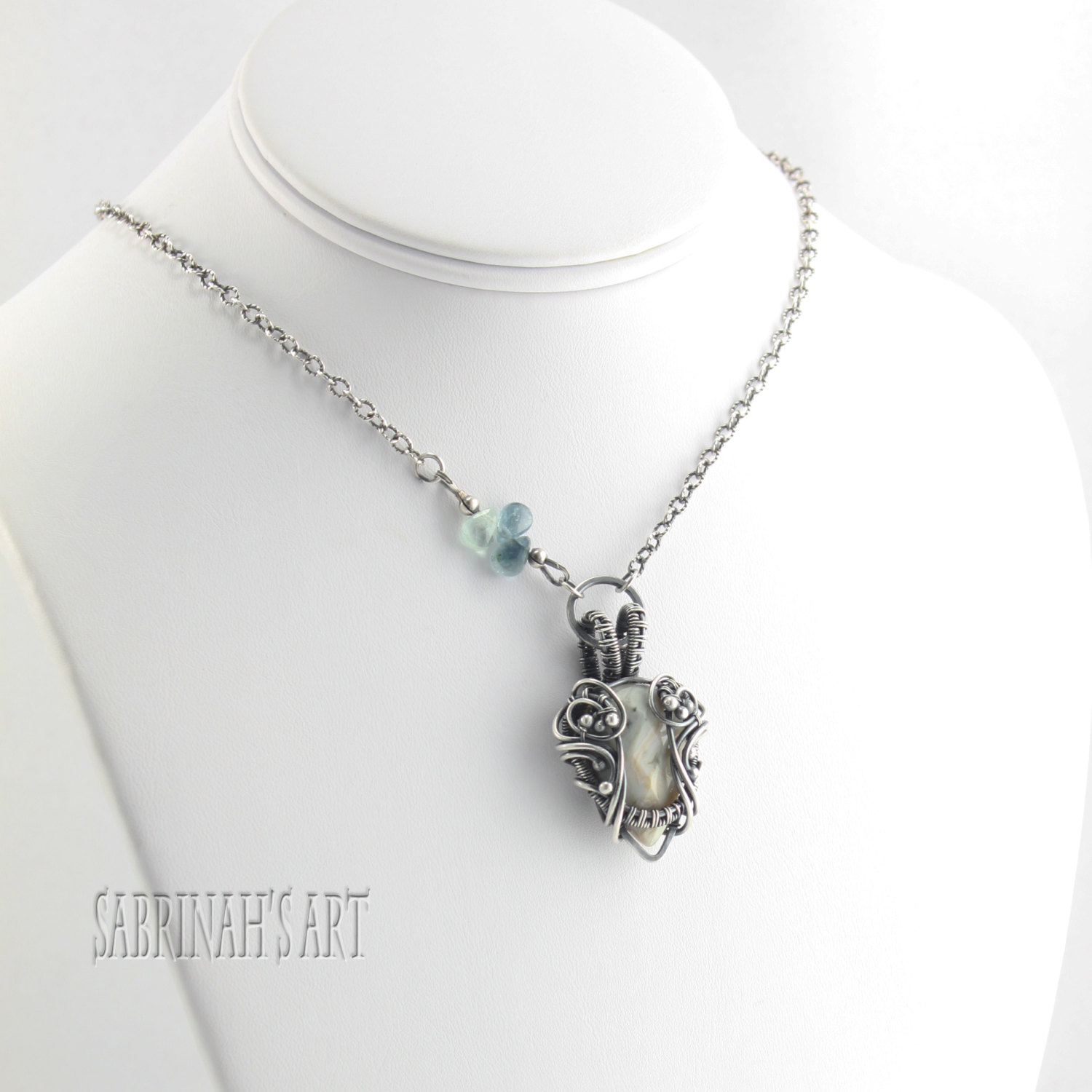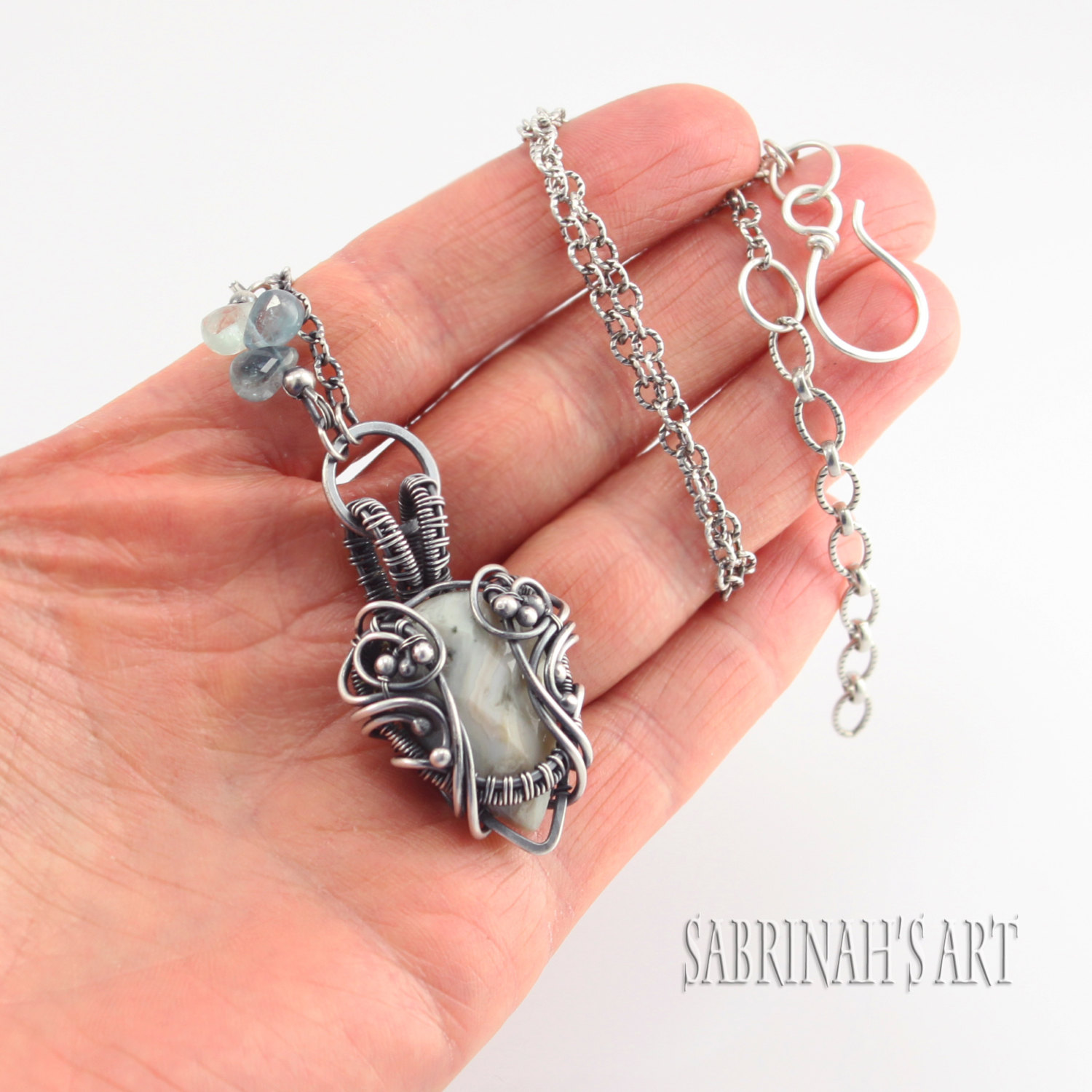 sold out
~Poseidon~ Ocean Jasper Wire Wrap Necklace
Poseidon, the Greek God of the Sea. The subtle blue hues in this Ocean Jasper gemstone work together with the spectrum of blue tourmaline gems to embrace the tranquil nostalgia of the Oceans.

Components: Large Faceted Ocean Jasper Gemstone, (3) Faceted Blue Tourmaline Briolette Gemstones, Fine and Sterling Silver Wire, Sterling Silver chain, hand-fabricated hook closure, Sabrinah's Art halmark tag

Measurements: Focal feature measures 1.75 inches long by 1 inch wide, chain is adjustable from 18 to 20 inches.

Techniques: Forming, forging, soldering, weaving, oxidizing, polishing.

Ocean Jasper provides a calm, soothing energy that allows emotional healing. It is also a very protective stone and will bring an overall sense of peacefulness.

Tourmalines are great stones for enhancing understanding, confidence, and intuition. They are protective against negativity and will alleviate emotional responses to fear and grief. They are a great tool for increasing communicative abilities and concentration.